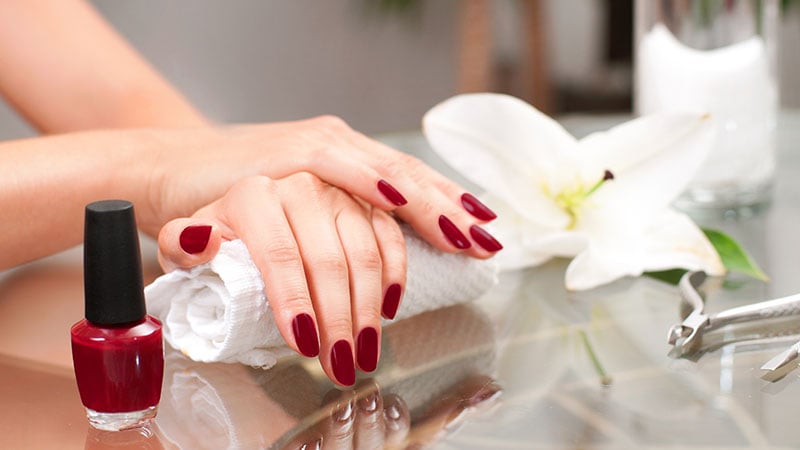 Looking to change up your nails, but don't know where to go? Melbourne is a city full of artistic individuals, so what better place to express your creativity than at your fingertips. But with so many nail salons in the city, how do you know who to trust? We've got you sorted with the very best nail salons in Melbourne you need to visit.
1. Trophy Wife – Richmond
Trophy Wife is a one-stop-shop for nail art and beauty services. The "anti-salon salon" is a laid-back, creative space to enjoy art and beauty while the staff pampers you. Based in Richmond, Trophy Wife is a shared creative space for beauty experts, with makeup artists and hairstylists also occupying the space. All the services at Trophy Wife also have vegan alternatives, thus making it a guilt-free choice. Specialising in detailed nail art, Trophy Wife has a large selection of unique designs for you to choose from. However, if nothing on their menu sparks your interest, you're welcome to request something new!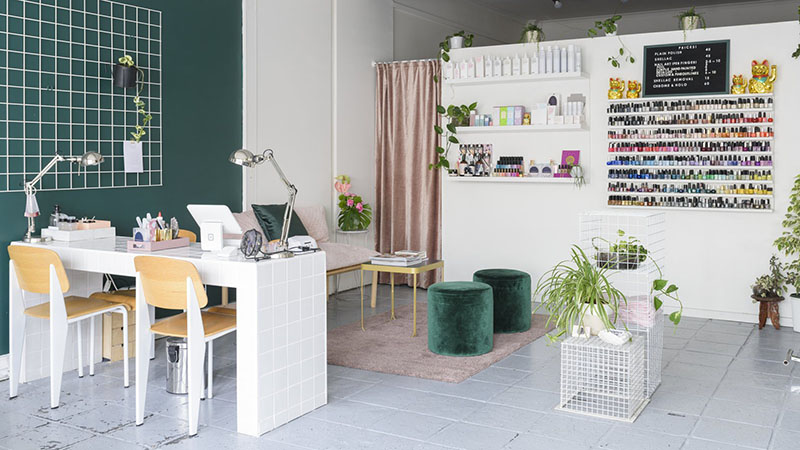 2. Miss Fox – CBD
Relax and unwind at Miss Fox Spa while their talented staff provides you with a personalised, professional manicure. Located in the heart of Melbourne's CBD, this salon is one of the best in the business with expert technicians and excellent service. The team pride itself on maintaining the highest quality and hygiene standards possible. Additionally, if you're concerned about the harmful chemicals in traditional nail products, you don't need to worry at Miss Fox. You can relax knowing that the skilled technicians only use high-quality, vegan, "10-free" polishes from Kester Black. Polishes with this formula are free from the 10 most harmful chemicals found in traditional nail products. With standard, and luxury services (complete with a bottle of Moet & Chandon champagne), this CBD spa is the perfect place to indulge.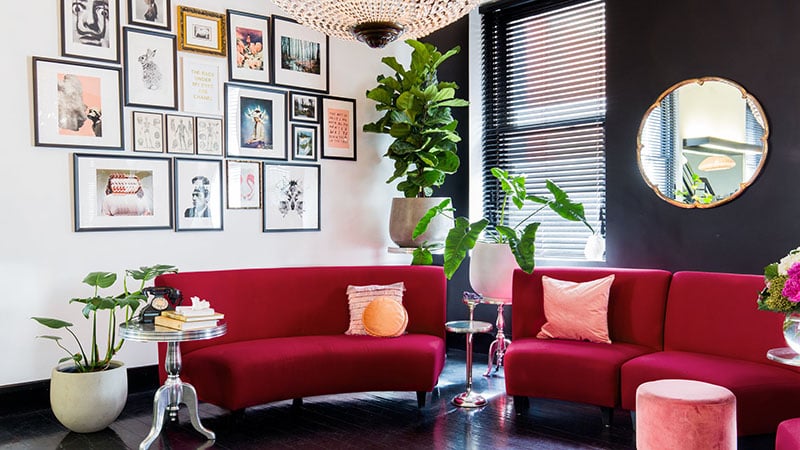 3 Missy Lui's Nail Salon – Armadale
Based in Armadale, Missy Lui's is an organic, non-toxic nail salon. They primarily focus on services that won't leave your natural nails damaged and unhealthy when the polish comes off. Missy Lui's Nail Salon offers a range of services to suit all needs. So whether you need a 15-minute express treatment, or an hour-long Japanese manicure to restore your nail health, they've got you covered. Using high-quality, vegan brands like Kester Black, Dazzle Dry and ZOYA, the team will ensure your nails are healthier when you walk out than when you arrived.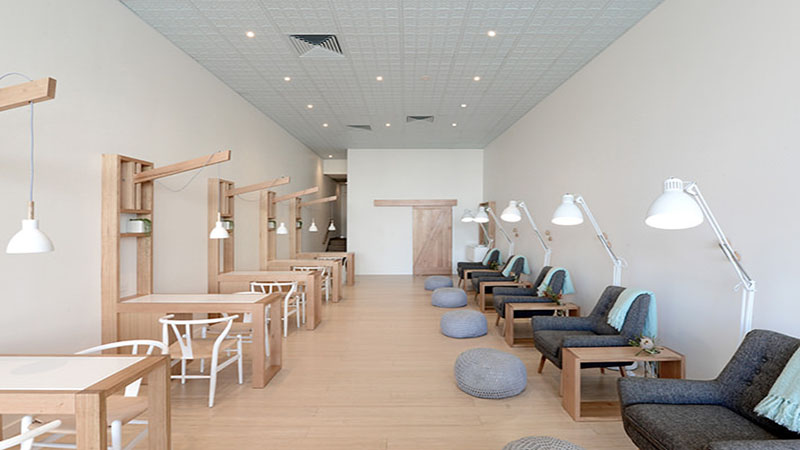 4. Crown Spa – Southbank
If you're looking for luxury, the Crown Spa at Melbourne's Crown Towers could be the perfect solution. You can relax and unwind with a La Prairie deluxe manicure or pedicure, while your hands (or feet) get pampered with exfoliation and anti-aging mask. This 90-minute treatment is a perfect way to treat yourself before a big event if your hands need a little extra care. So if you want to splurge on a high-end experience, be sure to check out the Crown Spa.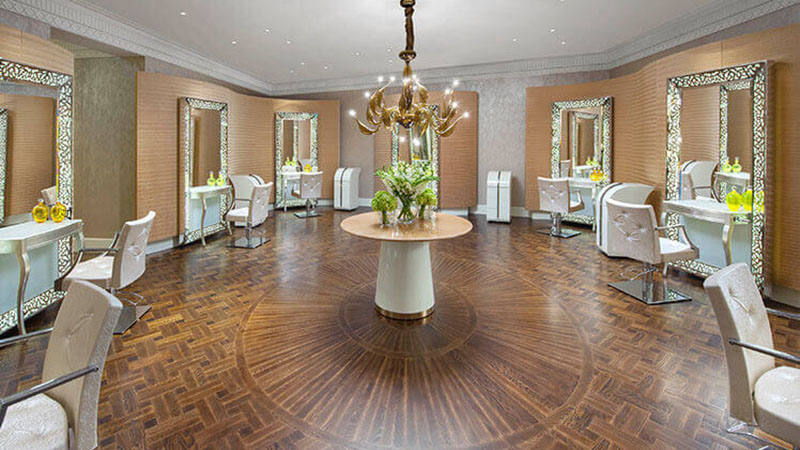 5. Miss Nail Bar – South Melbourne
Miss Nail Bar is a funky concept salon that is the perfect place if you need a flawless walk-in service. Located in the South Melbourne Markets, this bright, creative salon offers express, eco-friendly services at an affordable price. Unfortunately, they don't currently provide pre-booked appointments, but if you're looking for a last-minute appointment, look no further. With colourful decor and friendly staff, Miss Nail Bar is the perfect place for a casual weekend pamper session with your friends.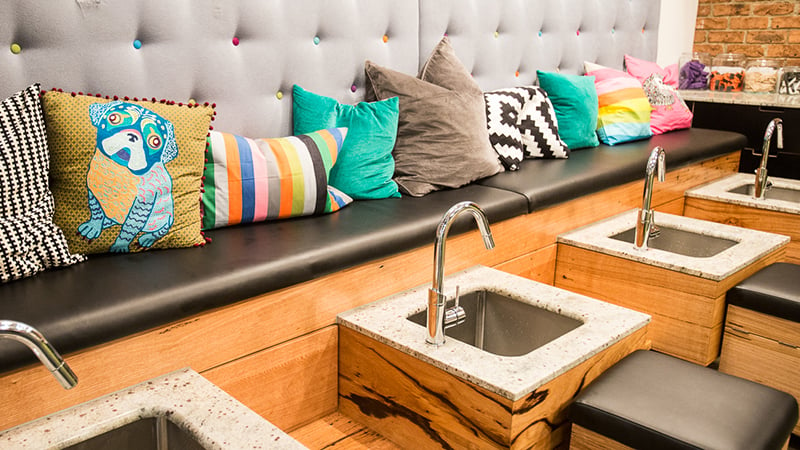 6. The Super-Rad Nail Sisters – Collingwood
Owned and operated by sisters, Rohani and Rosalie Osman, The Super-Rad Nail Sisters combine beauty services with fine art. Based in Collingwood, the Osman's specialise in all types of nail art. Whether you're after a Swarovski encrusted french tip or some hand-painted art on your fingertips, The Super Rad Nail Sisters have got you covered. You can choose from their long list of designs, or pick something unique. The sisters also pride themselves on providing a professional, high-quality manicure under all of their funky designs. So you can be confident that your artistic fingertips will stay perfect for as long as possible.
VISIT: The Super-Rad Nail Sisters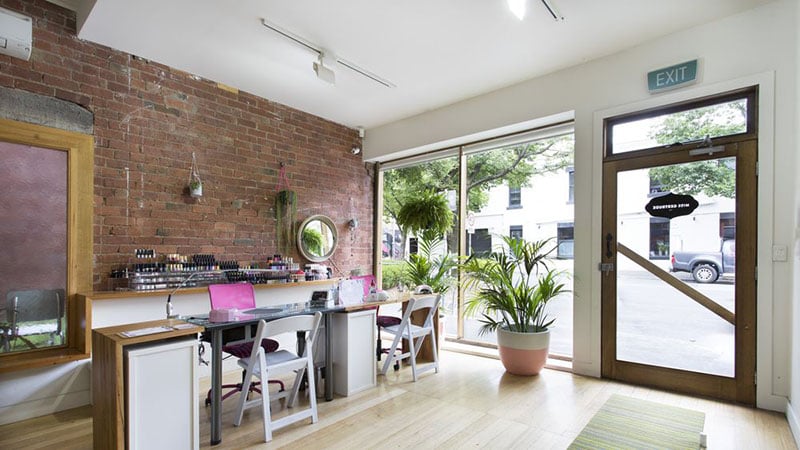 7. Monstera Nails and Spa – St Kilda
Located in St Kilda, Monstera Nails and Spa offers a wide range of nail and beauty services to cater to all needs. With friendly, professional technicians, this salon has an excellent reputation for its exceptional customer service. Monstera Nails and Spa offer acrylic, gel, and SNS services, thus making them a one-stop-shop for any nail request. With free parking and a view of the beautiful St Kilda streets, this salon offers a high-quality service without needing to travel into the CBD. This St Kilda based gem is one of the best nail salons in Melbourne's outer suburbs.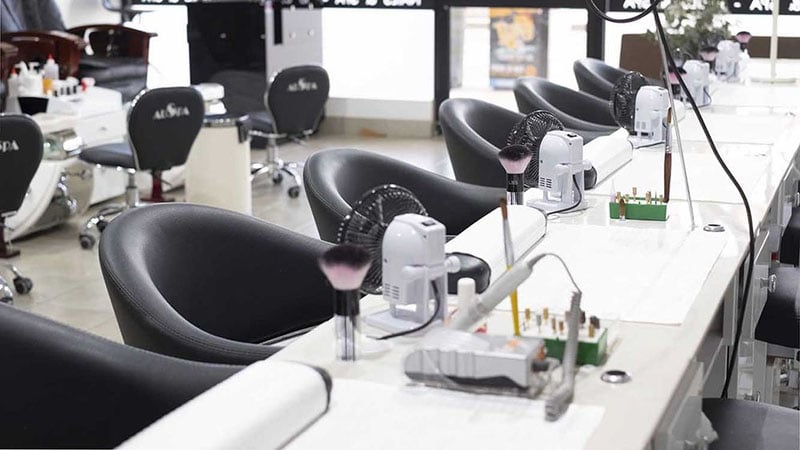 8. Salome Nail Salon – Brighton
Salome Nail Salon focuses on offering a non-toxic, organic manicure without sacrificing the traditional high quality, professional standards. With a prime location on Church Street in Brighton, Salome stands out for its unique and artistic approach to nails. The salon features an in-house gallery to admire while their talented nail technicians get to work making your fingertips your very own works of art. However, if you're not in the mood for nail art, you can still leave with a truly personalised manicure with Salome's unique shade range. This Brighton-based gem offers exceptional customer service, stunning artwork and decor, and a professional service every time.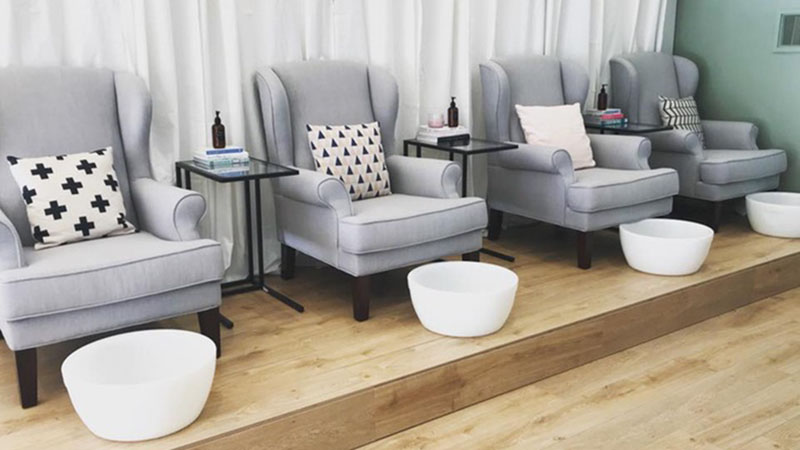 9. Jet Nail Bar – Brunswick
Jet Nail Bar is Brunswick's number one nail destination. Their expert technicians offer a professional, exceptional quality service for every customer. The salon is also highly regarded for its outstanding customer service, which has resulted in a long list of regular customers. Jet Nail Bar offers a wide range of beauty services, but nails are their specialty. Whether you're after a classic french tip or something new and trendy like a colourful ombre, the team can deliver. With a central Brunswick location and exceptional service in every way, Jet Nails is a leader in the industry.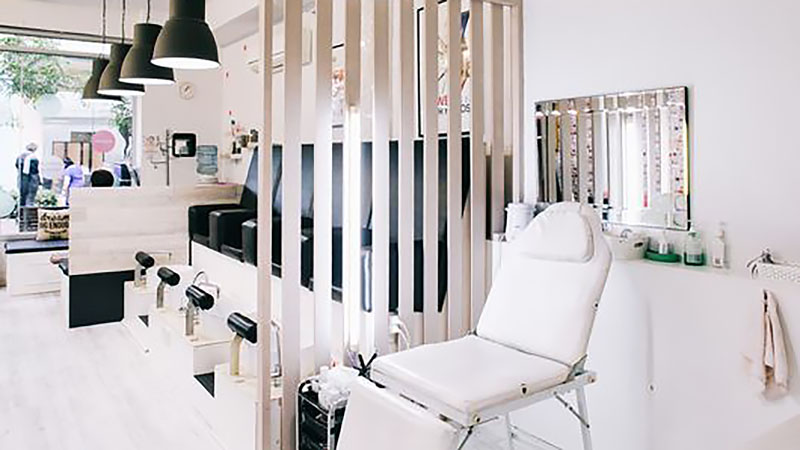 10. Collins Nail Boutique – CBD
With a prime location in the Collins234 Shopping Centre, Collins Nail Boutique is the perfect place to get pampered. If you need to fit some "me" time into your busy work week, this place could be an excellent option. This salon offers a full range of services including SNS, gel polish, and nail art to cater to every customer's needs. Additionally, the boutique provides other popular beauty treatments like waxing and eyelash extensions, making it a one-stop-shop for busy women. Collins Nail Boutique's expert technicians pride themselves on providing a nurturing, positive environment, inspired by their hard-working customers. The salon's goal is to help you relax and unwind while balancing your successful, busy lifestyle. So, if you're looking for a convenient, no-fuss experience, Collins Nail Boutique could be perfect.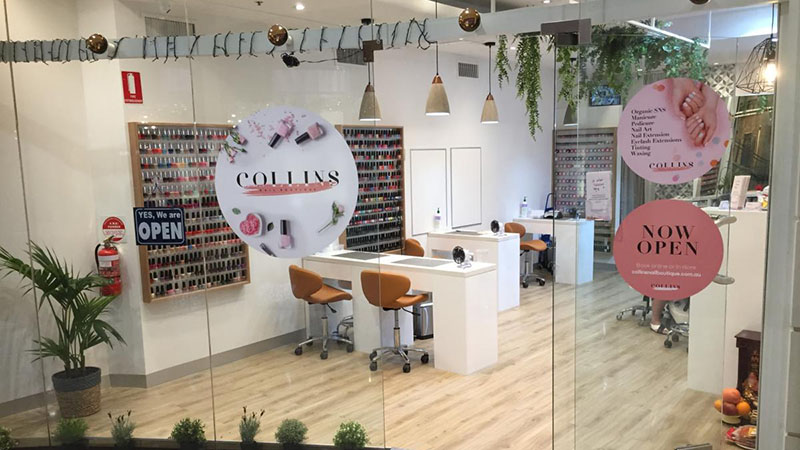 FAQs
Where can I get my nails done in Melbourne?
Melbourne has some great salons to get your nails done. Try Trophy Wife in Richmond, Miss Fox in the CBD, or Missy Lui's Nail Salon in Armadale.
What is the healthiest long-lasting manicure?
It's a fine line between a long-lasting manicure and maintaining healthy nails. One of the best options is a Shellac manicure, which is removed with no nail damage and lasts around two weeks. Just make sure to select a CND Shellac-certified salon.
What is the average price to get your nails done?
The cost of getting your nails done will depend on what kind of manicure you choose, whether you need extensions, and if you want a fancy design. However, prices average between $40 to $100.
SUBSCRIBE TO OUR NEWSLETTER
Subscribe to our mailing list and get interesting stuff and updates to your email inbox.