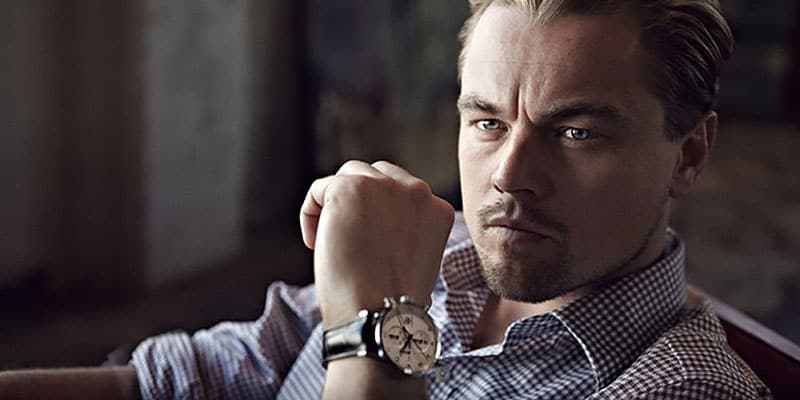 A great watch transcends trends, it is remarkably versatile and can correspond well with a vast range of clothing choices and colour palettes from season to season. While investing in a watch can be difficult particularly with the wide range of options available, there are a few appealing styles and colours which are alluringly timeless and won't necessarily break the bank. It may be difficult deciding on styles which can work best for you, so this guide will provide you with 10 of the best watches under $1,000, featuring everything from sporty blacks to classic steels. You may not be in a position for a Rolex or Cartier watch, but it doesn't mean suitable alternatives can't give you the same polish.
1. Victorinox Men's 241689
Victorinox's Maverick Stainless Steel watch boasts an effortlessly cool blue dial, Swiss quartz movement and an anti-reflective sapphire dial window. Perfect alongside darker suit styles and dusty trench coats, this silver watch, is versatile and has an affordable price point.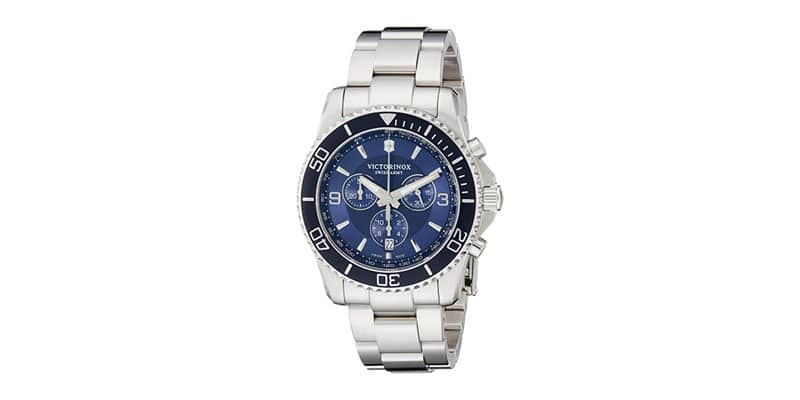 2. Bulova Men's 63A000
Bulova Men's 63A000 Analog Display watch is perfect for the international traveller, featuring an intricate dial and vivid numerals. With its skeletal dial and silver-tone arms, it possesses unique and authentic detailing which will give an unexpected touch to classic silhouettes and polish casual looks.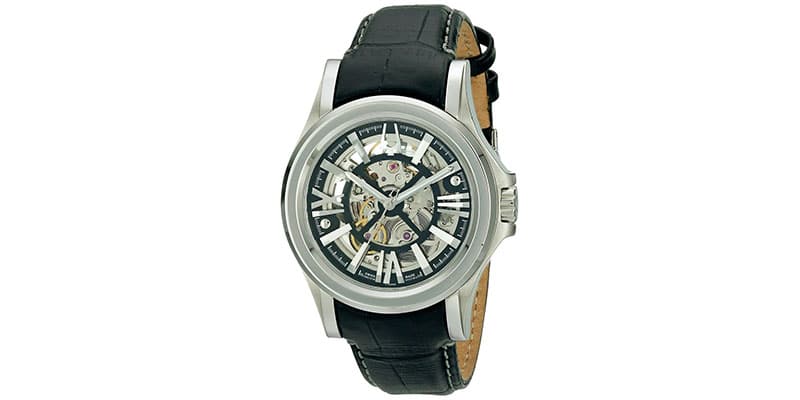 3. New Citizen Promaster Sky CB0134-00E
The unexpected tan and black colourings of New Citizen Promaster Sky CB0134-00E Eco-Drive Solar Watch make it an interesting mix of modern meets classic. This model by Eco-Drive operates solely on light produced power from any source. The advanced technology of this model makes it an alluring prospect for eco-conscious gentlemen with a knack for classic contemporary design.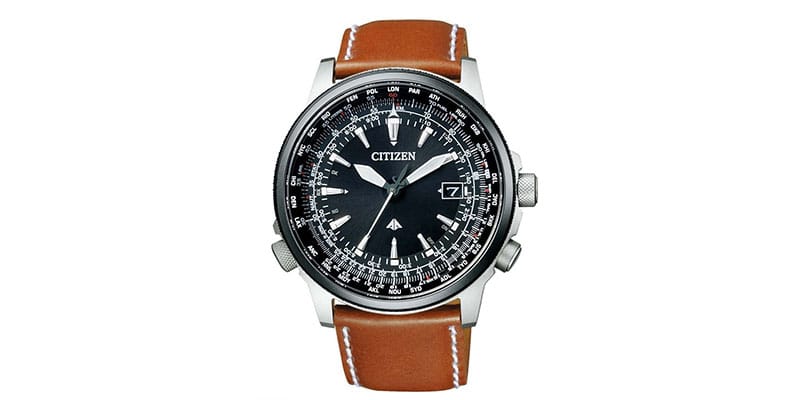 <
4. TW Steel TW704
The TW Steel TW704 is athletic, simple and most importantly, bold. Black with an incorporation of smaller red digits, this watch is a fantastic option for casual and sportswear looks. With its high-grade steel and black silicone strap, this watch possesses an excellent durability, perfect for the man on the go.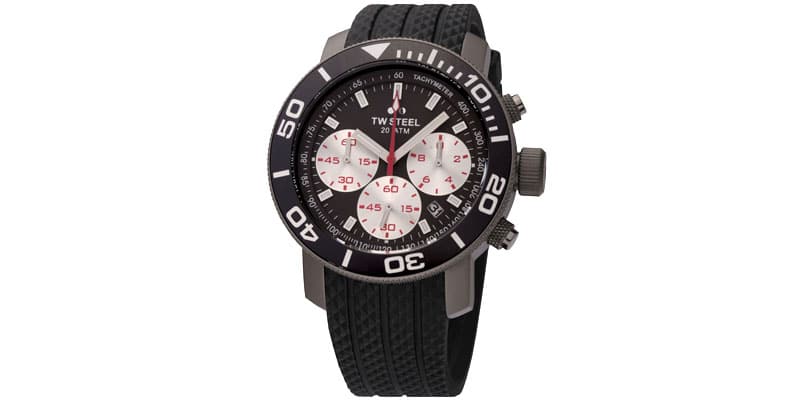 5. TAG Heur Men's WAH1110.BA0858 Formula 1
TAG Heur WAH1110.BA0858 Formula 1 watch boasts a classic silver band as well as luminous hands, lending a polished annotation to clean and simplistic looks. Perfect alongside weekend looks, pair with chambray shirts and fitted white denim for a well-balanced aesthetic. Additionally, this watch is water resistant to 660 feet.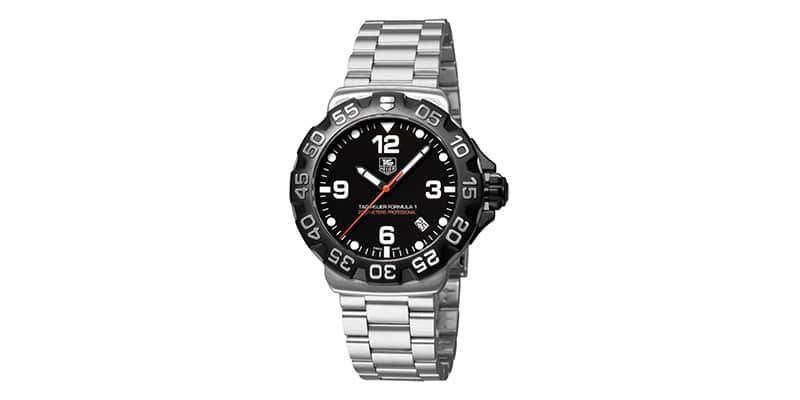 6. G.Shock MTGS-1000D
This G.Shock MTGS-100D limited edition watch is sleek and stylish with its interesting combination of silver and red features. Its black dial rounds out the watch for more versatility with casual and corporate looks alike. Additionally, this timepiece sustains its mechanical integrity through its advanced core guard structure of stainless steel, resin and alpha gel.
BUY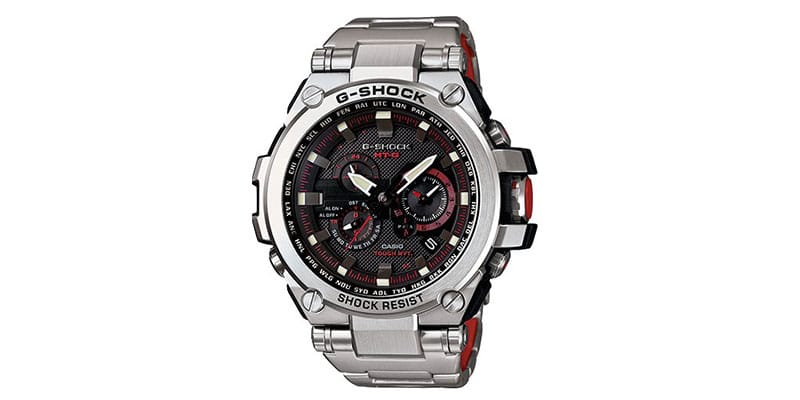 7. Nixon Magnacon II Chronograph Black Horween Gator
Ultra classic, the all black features of this Nixon Magnacon II Chronograph keeps things sensationally simple and perpetually stylish. With a black gator leather band, leather backing and a custom solid stainless steel buckle, this watch will keep looks grounded, maintaining practicality and a classic edge to looks.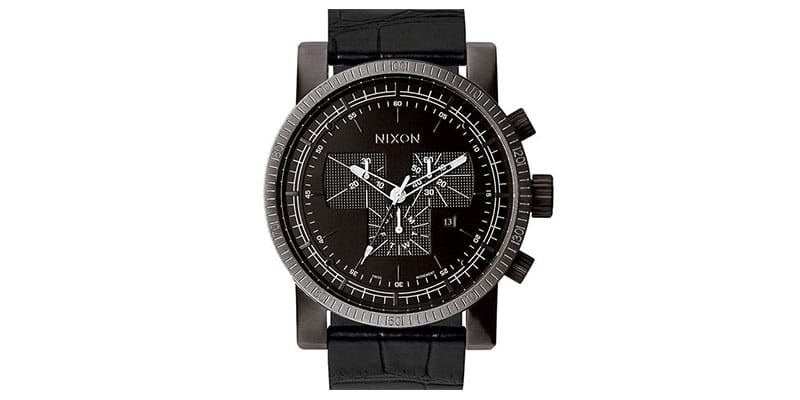 8. Citizen Men's BL5460-00E
With its eco-drive elements, Citizen Men's BL5460-00E signature collection Watch is fueled by light meaning it never requires batteries. Its perpetual calendar is particularly handy and it boasts dual-coated anti-reflective sapphire glass crystal. The white hands of this black and silver Citizen watch keep it cool and current while maintaining an appealing adaptability. Pair with black jeans and a tee or accompany with corporate or cocktail looks.
9. Seiko Prospex Diver Scuba SBDC007
With its sleek silver band and glossy black dial, this Seiko Prospex Diver Scuba SBDC007 timepiece works affably with more corporate looks, particularly with darker suits. This piece keeps things polished and timeless with its bold arms and minimalist shapes serving as digits. A fantastic all-rounder, keep looks clean with the Seiko Prospex Diver Scuba in silver.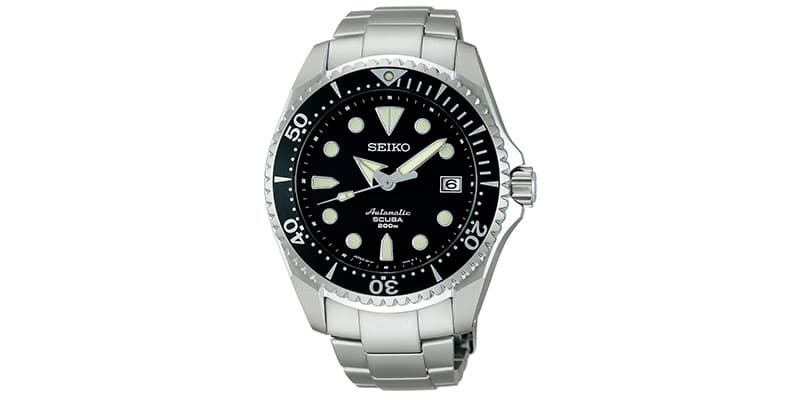 10. Tissot Men's T0864081605100
Ultimately classic with its simplistic symbols and lithe hands, Tissot T0864081605100 Luxury Analog Display Swiss Automatic Watch employs a traditionalist aesthetic with a clean and simplistic dial. With its skeleton case back and automatic movement with 80-hour power reserve, this watch reads timeless and can be incorporated in a range of looks for easy, stylish polish. Adaptable to formal looks, this timepiece is versatile and can be dressed up or down.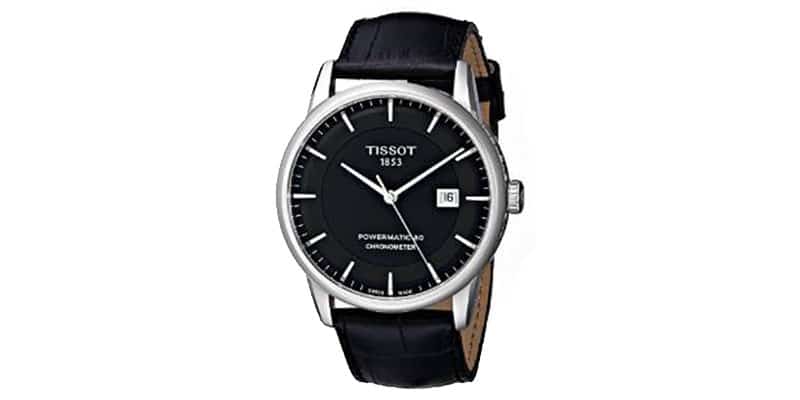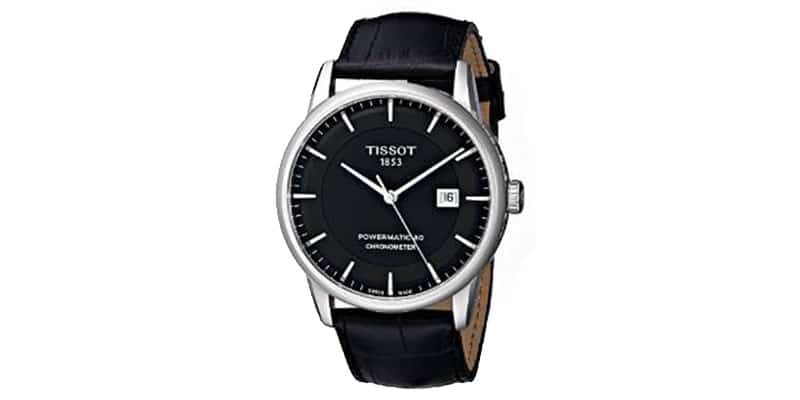 FAQs
What are the best watches under $1000?
Some of the best watches under $1000 are Victorinox Men's 241689, Bulova Men's 63A000, and New Citizen Promaster Sky CB0134-00E.
What is the cheapest luxury watch brand?
Brands like TAG Heuer, Cartier, and Omega balance luxury features with a lower price point. However, many high-end luxury watch brands have lead-in models that can cost anywhere between $2,000-$5,000, which is affordable in the scheme of luxury watches. Examples include the Breitling Colt, Rolex Oyster, and Chopard Mille Miglia. Lastly, buying a second-hand watch is also a great option if you're looking for a cheaper luxury timepiece.
Where Can I Get a Watch Under $1,000?
You can purchase watches under $1,000 from plenty of places, including online and bricks-and-mortar retailers. Online, look at places like Amazon, Jomashop, and individual brand stores. Alternatively, if you want to see and try the watch before you buy it, most independent and chain jewelry shops, as well as watch retailers, will have an excellent selection.
Will A Watch Under $1,000 Look Cheap?
A watch that costs under $1,000 is going to do a great job at balancing quality with price, so it won't look cheap at all. As long as the materials used are good quality and the construction is solid, then you'll be looking super stylish. Plus, if you're happy with the look and feel, and it tells the time, then there's no problem with buying less expensive watches. 
SUBSCRIBE TO OUR NEWSLETTER
Subscribe to our mailing list and get interesting stuff and updates to your email inbox.