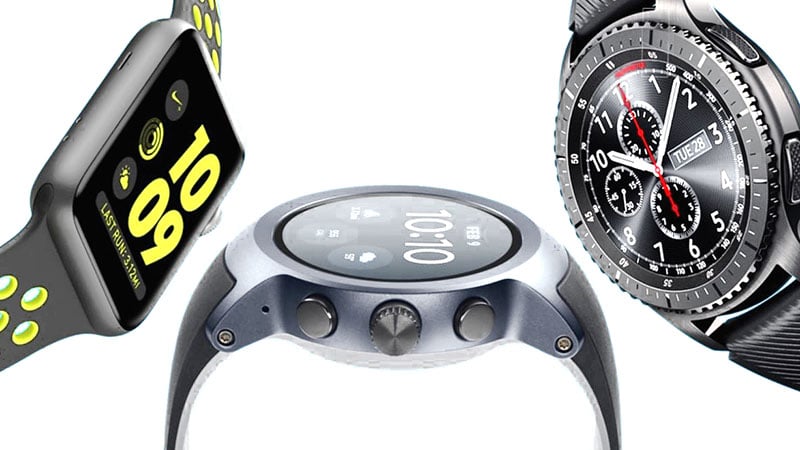 These days, a watch can do so much more than just tell you the time. Thanks to advances in technology and the invention of the smartwatch, timepieces can now be your trainer, your assistant, and your phone, all rolled into one. So, if you're looking to have the world at your fingertips (or rather on your wrist), a smartwatch is the new essential accessory. But, don't worry if all the tech talk confuses you. We're here to help you decode these innovative devices and find your perfect smartwatch partner with this guide.
1. Huawei Watch
Classic Swiss design meets smart technology in the innovative Huawei Watch. The stylish and sophisticated device features a sleek, 1.4-inch full circle display that allows you to connect with the world from your wrist. You can even customize its design by selecting from a variety of pre-installed, bespoke watch faces and easily swappable bands. As for functionality, the Huawei Watch provides notifications and alerts for calls, texts, and apps and is an accurate fitness tracker with enhanced heart rate monitoring.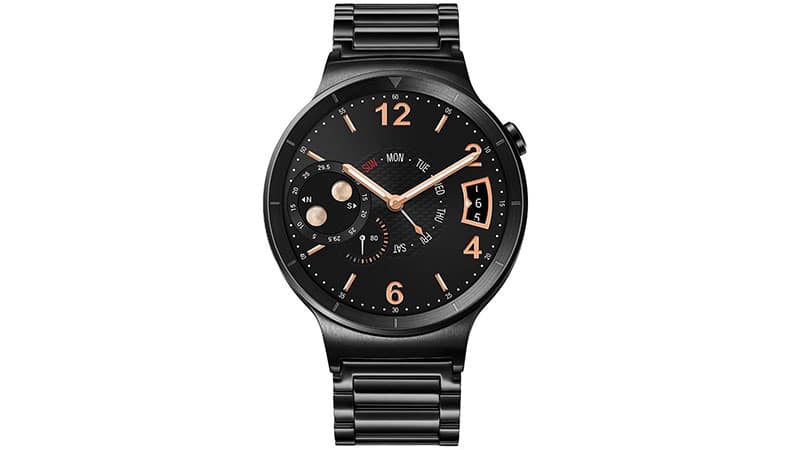 2. Fitbit Blaze Smart Fitness Watch
Fitbit is known for its excellent fitness trackers, and the Fitbit Blaze Smart Fitness Watch is one of the brand's best. As well as being a tracker, the Blaze is also a smartwatch and a stylishly sleek one at that. The watch's impressive and innovative technology includes plenty of top functions, such as call, text, and calendar alerts, music controls, and silent alarms. When it comes to working out, the Blaze also has you covered with multi-sport modes, heart rate monitoring, connected GPS, on-screen workouts, and more.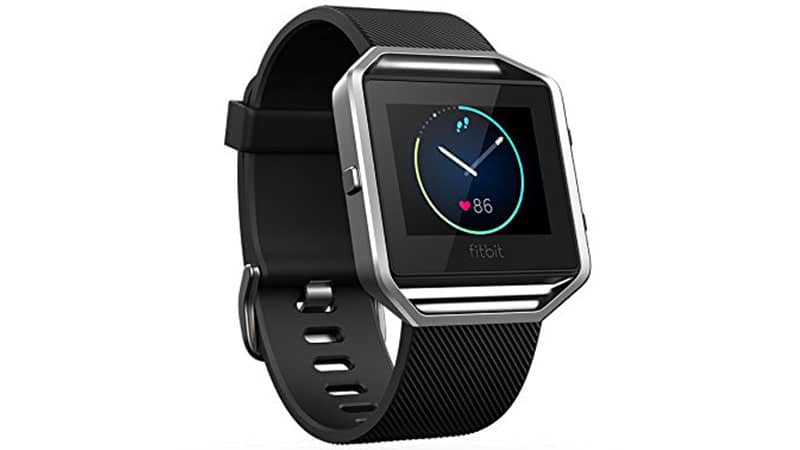 3. Samsung Gear S3 Classic
You'll never miss a text, email or alert again with the Samsung Gear S3 Classic. The stylish and high-tech timepiece uses Bluetooth to deliver notifications and information from your phone straight to your wrist. Thanks to a built-in speaker and microphone, you can also make and answer calls hands-free. You'll have no need to reach for your wallet either, as the Gear S3 allows you to use Samsung Pay almost anywhere. That's not all, though. Activity tracking, a built-in GPS, and military-grade performance complete this impressive smartwatch.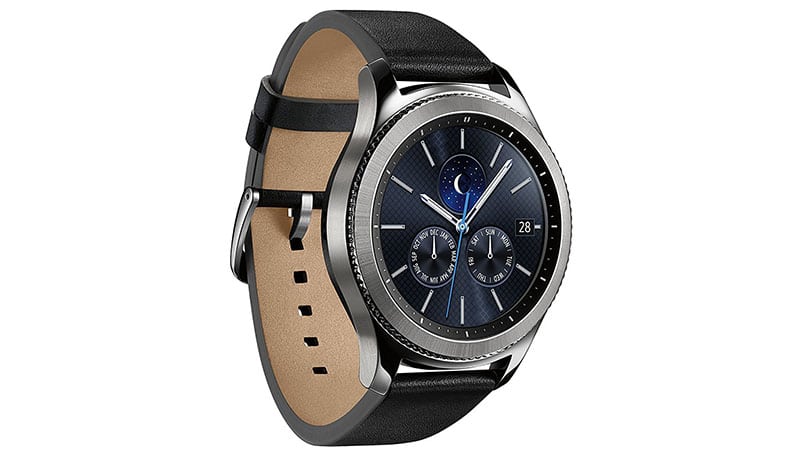 4. Garmin Vivoactive HR GPS Smartwatch
Whether you run, walk, bike, swim, golf, or ski, you'll be able to get more out of your sport with the Garmin Vivoactive HR. The GPS smartwatch boasts Elevate heart rate technology, which can monitor your pulse through your wrist 24/7 and gauge your efforts while working out. The touchscreen device also features a built-in activity tracker to count steps and measure calories as well as smart notifications, such as call, text, email, and social media.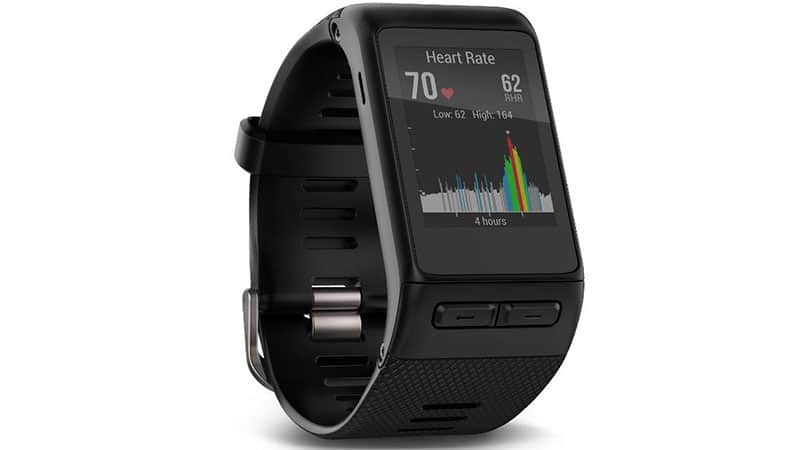 5. Polar M600 Sports Smartwatch
The Polar M600 Sports Smartwatch is Polar's first sport-optimized smartwatch. The device, which is powered by Android Wear, features wrist-based heart rate monitoring as well as integrated GPS. 24/7 fitness tracking and Smart Coaching are also included in this advanced design, meaning that it'll help you reach your health and fitness goals while keeping you connected.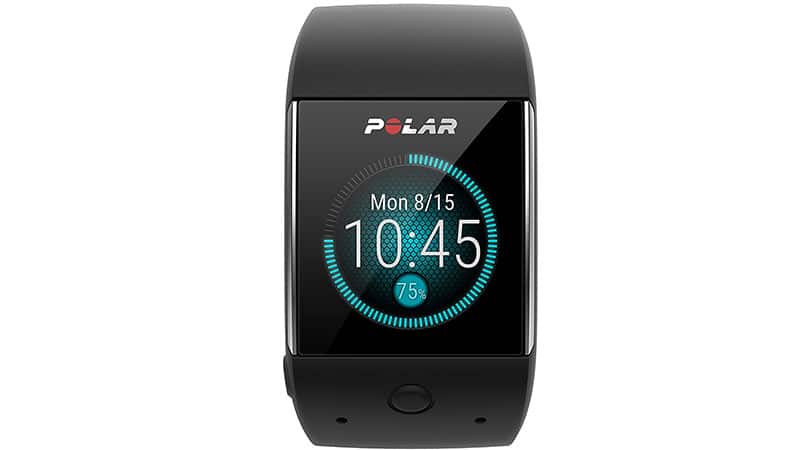 6. Ticwatch 2 Smartwatch
You can live a more convenient, connected, and fun life thanks to the Ticwatch 2 Smartwatch. The innovative piece of technology allows you to unplug from your phone without missing a single moment or message thanks to its combination of useful functions. From listening to music without lugging around your phone to telling your watch to order you an Uber, you can do it all and more with the Ticwatch 2.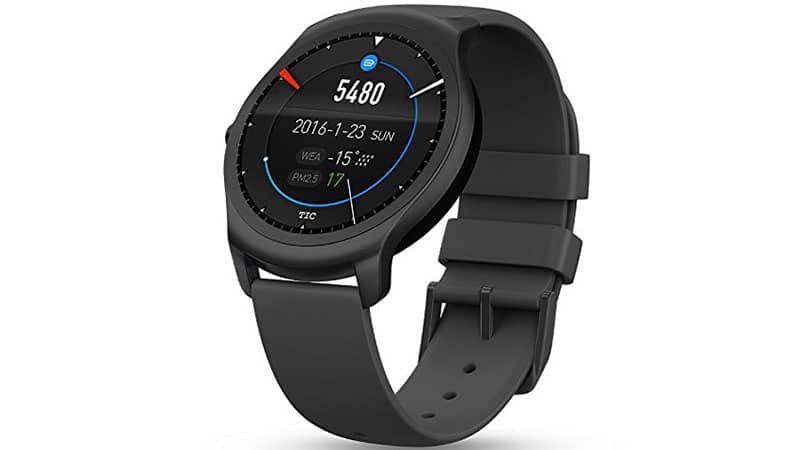 7. ASUS ZenWatch 3
The ASUS ZenWatch 3 redefines what it means to be a smartwatch. Not only does the device feature incredible technology, but it also boasts amazing craftsmanship. As such, this luxurious timepiece offers a high-quality and stylish design while providing timely information at a glance. Whether it's a message from a friend, a weather update, or your daily steps, the ZenWatch 3 will give you everything you need to know while looking great in the process.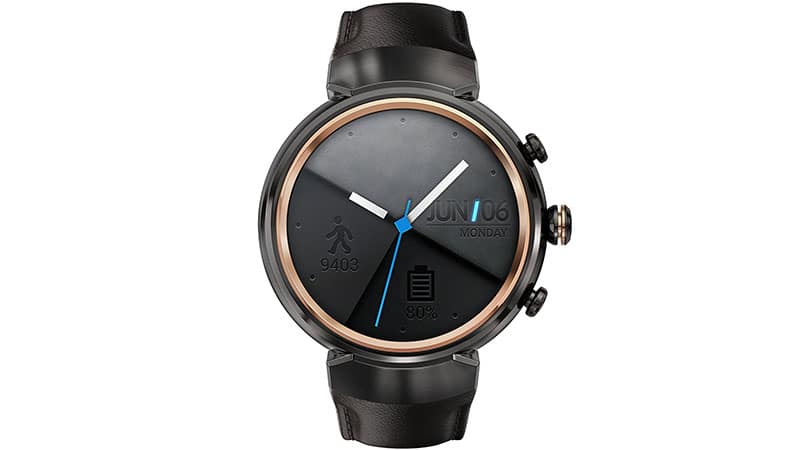 8. Fossil Q Crewmaster
The Fossil Q Crewmaster boasts the capabilities of a smartwatch with all the stylish aesthetics of a regular watch. So, if you want a smartwatch that appears more sophisticated than sporty, this is the one for you. Due to its hybrid design, the Q Crewmaster is battery-powered and requires no charging, meaning that it can keep you connected 24/7. Whether you're counting every step, waiting for an important call, or want to be able to snap the perfect selfie at any moment, this sharp smartwatch won't let you down.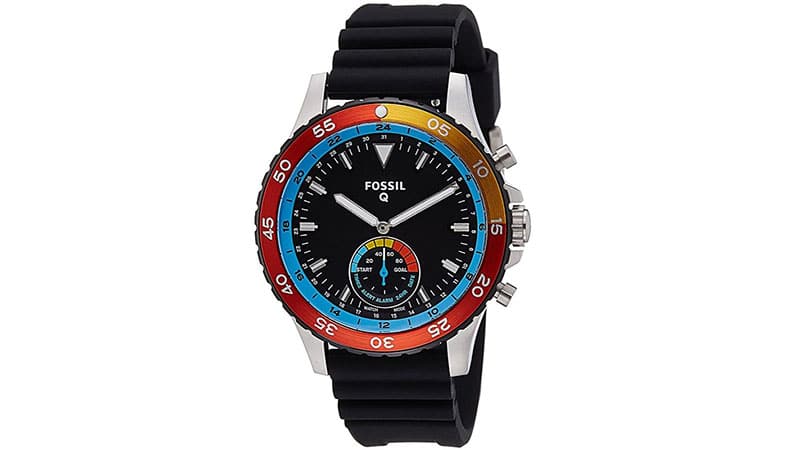 9. Apple Watch Series 4
Want to access your iPhone's apps and functions without having to pull it out of your pocket or bag? The Apple Watch Series 4 is what you need. This handy device will allow you to view notifications and alerts from your phone with a simple glance at your wrist. The built-in GPS also lets you navigate and record accurate workout data without a phone. As such, you can feel free to go walking, running, or cycling without needing to rely on your phone for information about distance, speed, pace, and route.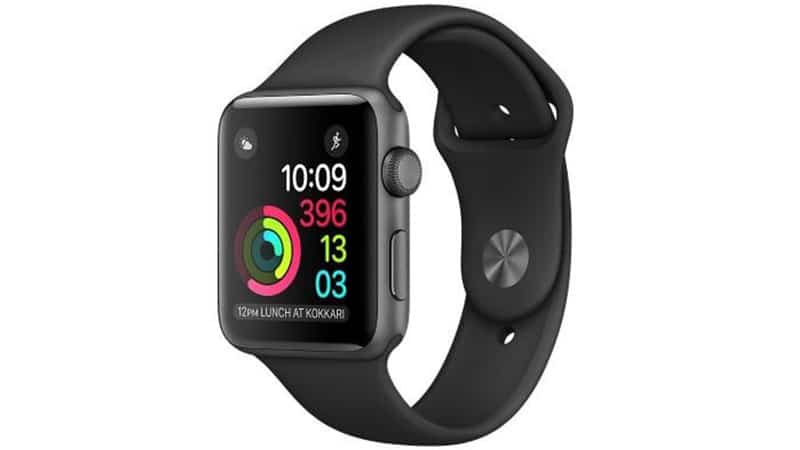 10. Motorola Moto 360 Sport
The Motorola Moto 360 Sport is the perfect workout partner. The smartwatch, which is ideal for those who lead an active life, will help you power through your workouts and get the most out of every day. Not only does the device track your steps, calories, and heart rate, but it also has a built-in GPS to track your distance and pace. After your workout, you can cool down while using your Moto 360 Sport to read your Gmail, check traffic conditions, and receive Facebook updates.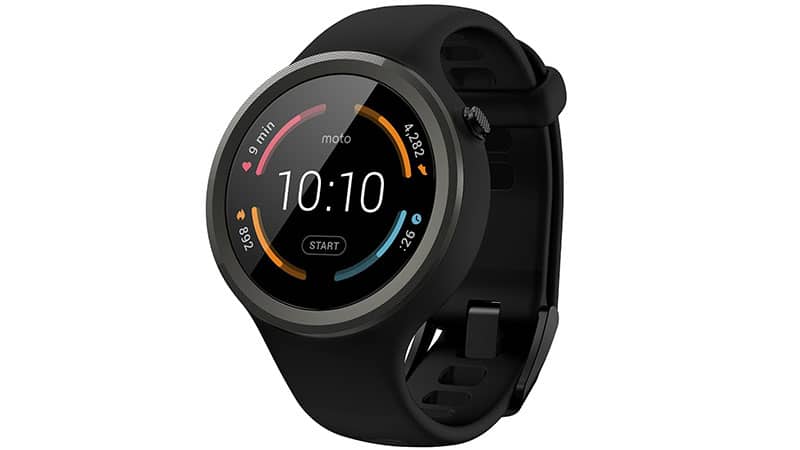 11. Withings Activité Steel
Withings may have built the Activité Steel for health, but it also designed it for life. The award-winning, activity-tracking watch boasts a seriously dapper design, which makes it a device you'll not only use but also want to show off. The sleek watch features a state-of-the-art finish with a 316L stainless steel case, chrome hands, and a soft silicone sports strap. As well as looking sharp, this top piece of tech will also help you achieve your health goals with automatic activity tracking, sleep tracking, water-resistance up to 50m, and eight months of battery life.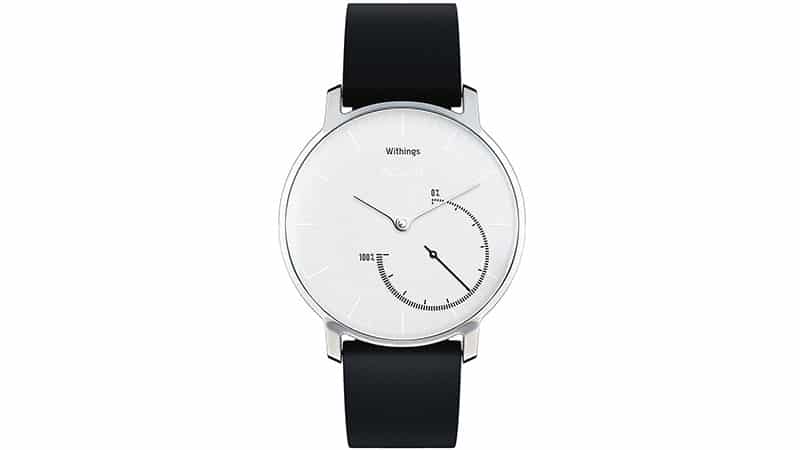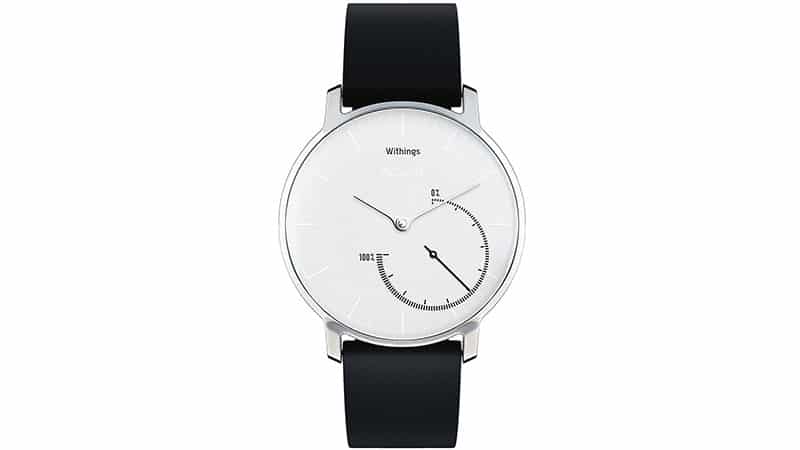 12. LG Watch Sport
Bold, stylish, and filled with impressive technology, the LG Watch Sport is everything you could want from a smartwatch and more. The multifunctional device features Android Wear 2.0 and boasts Messenger, Android Pay, Google Fit, Smart Reply, Google Assistant, and Google Maps capabilities. 4G LTE wireless connectivity and NumberSync technology, also make forgetting your phone no longer a problem. When you're wearing this watch, you're free to make calls, send texts, and browse freely using "OK Google" without tethering to a smartphone.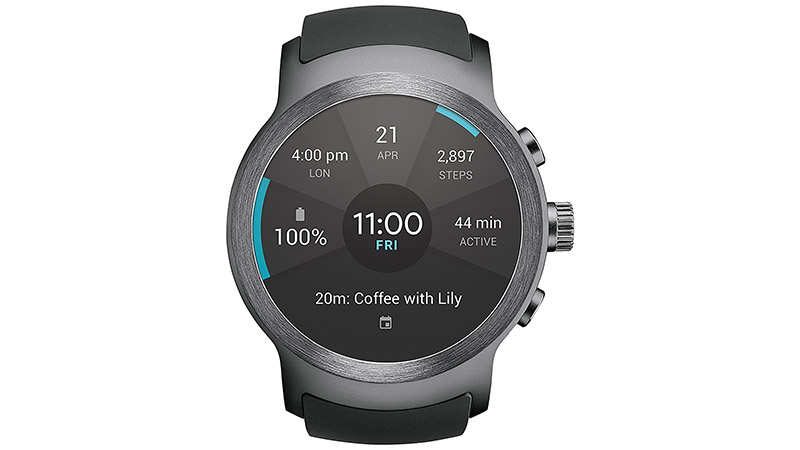 13. Vector Luna Steel Smartwatch
Want a smartwatch that not only looks good with your weekend wardrobe but also with your business suits? The Vector Luna Steel Smartwatch is a perfect choice. The elegant, high-tech timepiece is crafted from solid 316L stainless steel and mineral glass and boasts a silver brushed case with high polished details. While being seriously stylish, the Luna Steel also impresses with its functionality. Smart notifications, all-day activity tracking, and 30-day battery life are all included with this practical piece.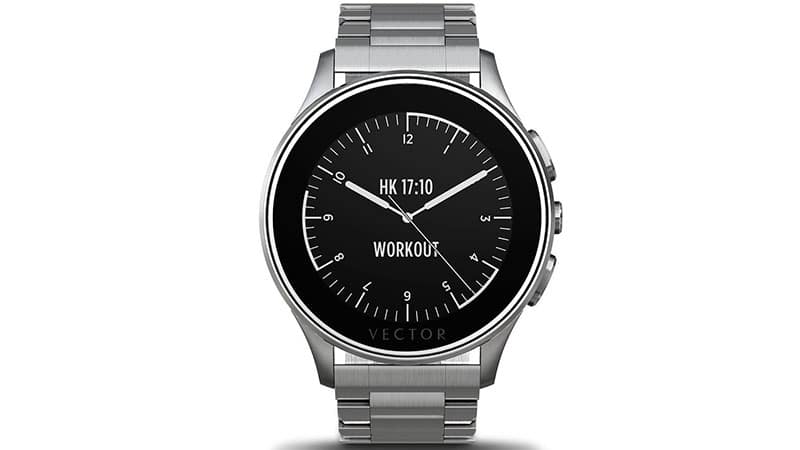 14. Pebble 2 Heart Rate Smartwatch
The Pebble 2 Heart Rate smartwatch is designed for those who want to be fit and smart with one device. From the trail to the pool and everywhere in between, this advanced wristwatch will track your activity while helping you manage your life. With heart rate, step, sleep, calorie, and workout monitoring as well as text, call, and app alerts, the Pebble 2 is a personal trainer and assistant all rolled into one.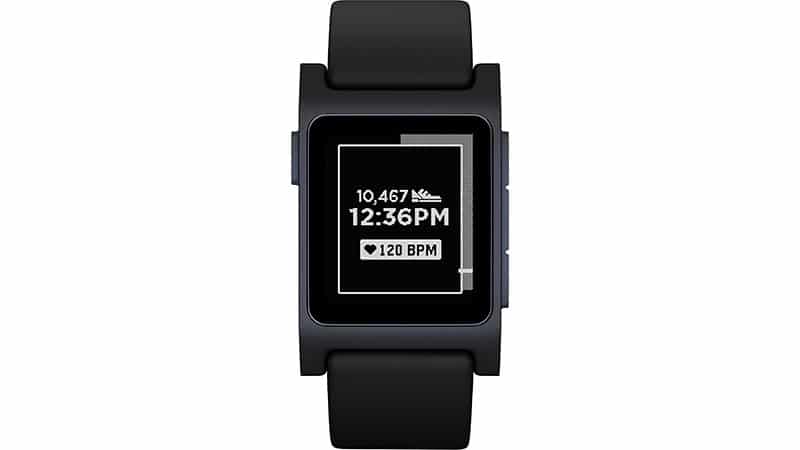 15. Vector Luna Silicone Smartwatch
Featuring a matte black case and silicone strap, the Vector Luna Silicone Smartwatch is comfortable, modern, and athletically stylish. As such, it's perfect for those on the go who value fashion as much as function. Offering a world of information and communication on your wrist, the Luna Silicone keeps you connected by relaying text messages, emails, and more while continuously tracking your activity. Although seriously innovative, this smartwatch also embraces traditional with classic watch features, such as a chronograph.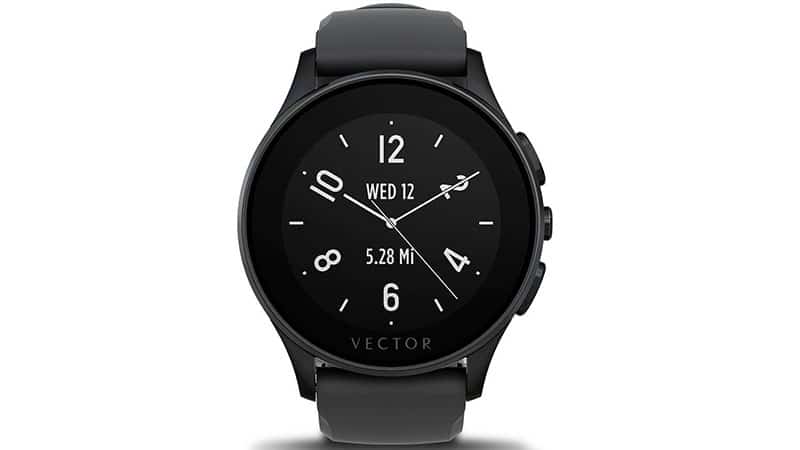 FAQs
Which is the best smartwatch to buy?
Some of the best smartwatches include the Apple Watch Series 6, Huawei Watch, Fitbit Blaze Smart Fitness Watch, and Samsung Gear S3 Classic.
What is the most popular smartwatch?
The Apple Watch Series 6 is one of the most popular smartwatches. Apple has a cult following thanks to its innovation and market-leading tech advancements. The Series 6 watch is one of the latest models and is an excellent device that measures your health, keeps you connected, and helps to organize your life.
Is it worth buying a smartwatch?
Smartwatches are very complex and full of useful features beyond telling the time. They can take a bit to get your head around but can give you insights into your fitness, sleep, and general health. They can also make staying connected and organized, simple, and easy. However, if you're only ever going to use it for its time telling, then it may not be worth the investment.
Are cheap smartwatches any good?
Cheap smartwatches can be a great choice if you have a limited budget. Generally, they won't have as many features as more expensive options, but depending on what you need, all the bells and whistles might be overkill anyway. Many budget options have basic fitness tracking, notifications, NFC payments, or GPS tracking. When looking at cheap watches, it's best to make a list of what features are a "must-have" to help make the decision. Most big brands, such as Garmin and Fitbit, have cheaper lead-in models, or you can opt for smaller brands such as Ticwatch.
Which smartwatch can answer calls?
There are a few watches that allow you to answer and make phone calls. These include the Apple Watch, Samsung Galaxy watches, Huawei Watch GT2, Samsung Gear S3, and LG Watch Sport.
SUBSCRIBE TO OUR NEWSLETTER
Subscribe to our mailing list and get interesting stuff and updates to your email inbox.