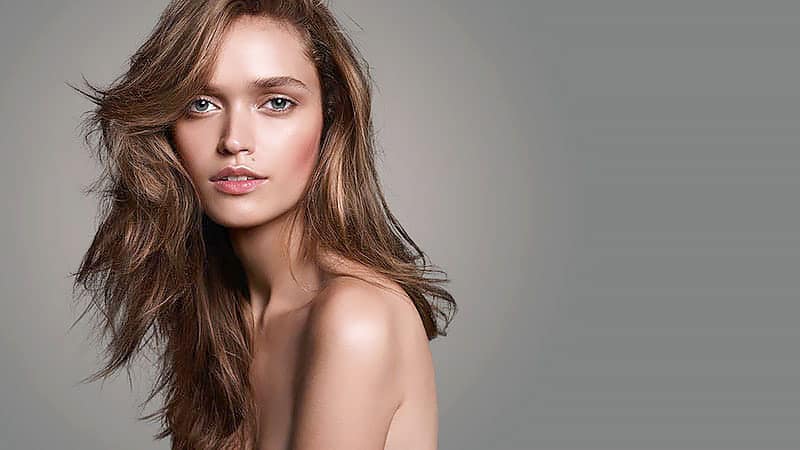 Oily and acne-prone skin can be high-maintenance and demands a beauty routine tailored to its needs. While this, of course, includes picking a cleanser and moisturizer specific for your skin type, it also involves choosing the right makeup. While the wrong makeup can make problematic skin worse, the right products can create the appearance of a flawless complexion. So, if you want to throw away the blotting sheets and have skin that appears clear and matte, all you need to do is follow this guide.
RELATED: 10 Best Foundations for Oily Skin
1. Revlon ColorStay Concealer
The ColorStay Concealer from Revlon is perfect for covering blemishes, pimples, and acne. Its liquid formula glides on smoothly to balance imperfections for a continuously flawless look. Lasting up to 24 hours, this handy product will provide you with full yet undetectable coverage all day long.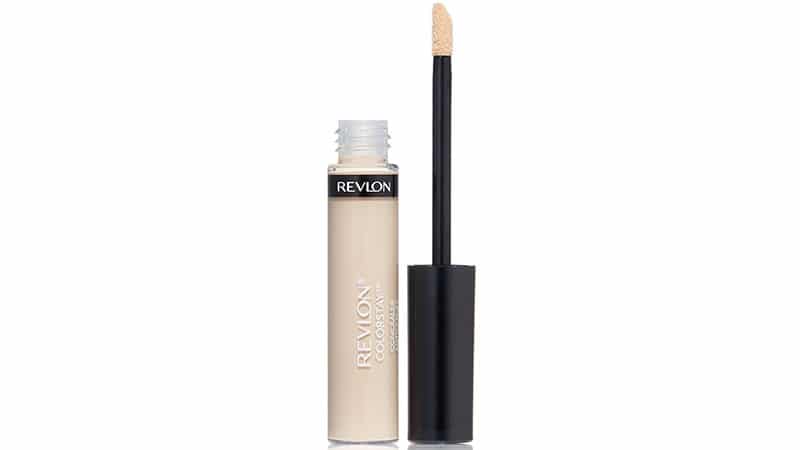 2. Make Up For Ever Full Cover Concealer
Make Up For Ever's Full Cover Concealer is just what you need to get through a busy day without having to worry about visible blemishes. Designed to camouflage imperfections and pimples, this product will hide anything you don't want the world to see. It's also waterproof, meaning that it'll stay in place through the toughest of conditions.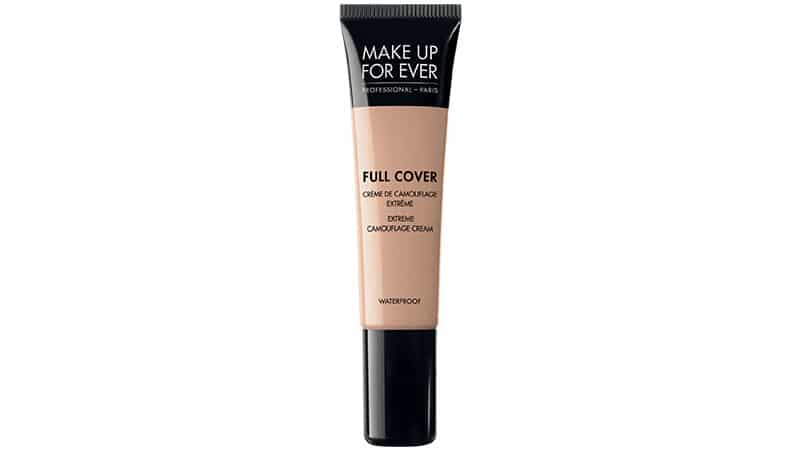 3. Urban Decay Naked Skin Weightless Complete Coverage Concealer
When it comes to acne-prone skin, only full-coverage concealer will do the trick. Of course, you still want something that's light and gentle, so finding the right combination can be tricky. Luckily, Urban Decay has created the Naked Skin Weightless Complete Coverage Concealer. The product's light, paraben-free formula is just what problematic skin needs.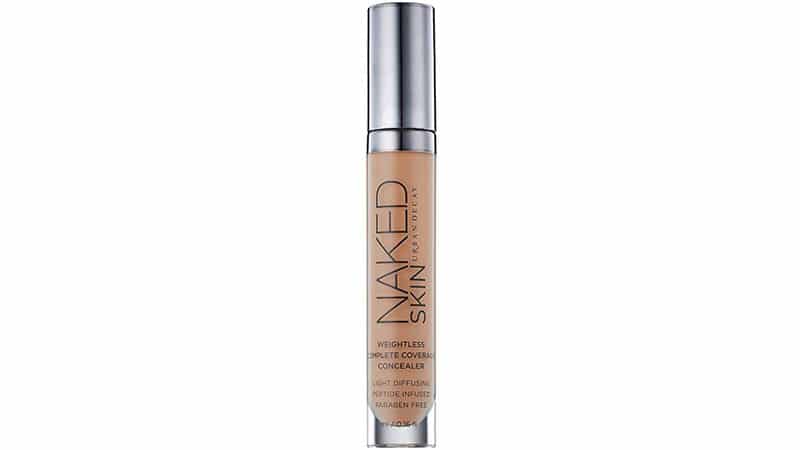 4. Revlon ColorStay Liquid Makeup for Combination/Oily Skin
This ColorStay Liquid Makeup from Revlon is specifically created for combination and oily skin types, so you know it'll work well for you. The product, which glides on smooth, provides long-lasting shine control for up to 24 hours thanks to its oil-free formula containing dimethicone. On top of that, it's also fragrance-free, offers SPF protection, and comes in 22 shades.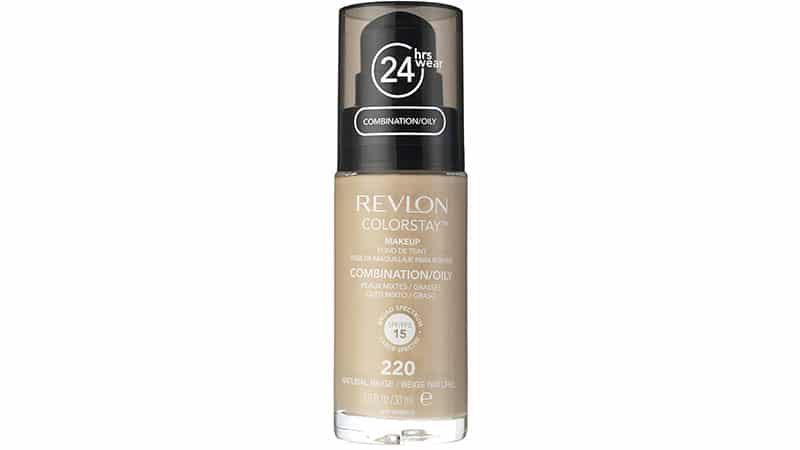 5. Rimmel Stay Matte Foundation
Rimmel's Stay Matte Foundation is an efficient and affordable makeup option for anyone with oily or acne-prone skin. The liquid mousse formula provides lightweight shine control and blends flawlessly for a natural-looking finish. Unlike other foundations, which can often feel heavy and greasy on oily skin types, this product will leave you with a smooth, perfectly matte finish.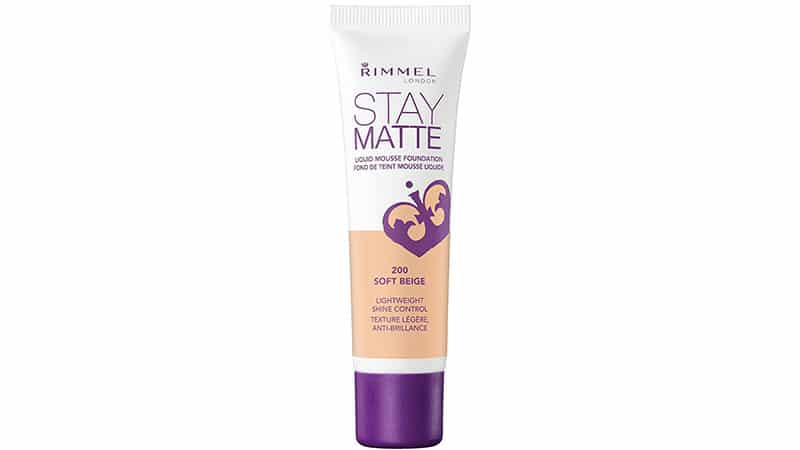 6. LORAC POREfection Foundation
Achieve the complexion of your dreams with LORAC's POREfection Foundation. Designed to create a poreless-looking, silky-smooth finish, this product is perfect for those with oily and acne-prone skin. Not only is the formula oil-free to combat shine, but it's also paraben-free and fragrance-free, meaning that there's less chance of exacerbating breakouts.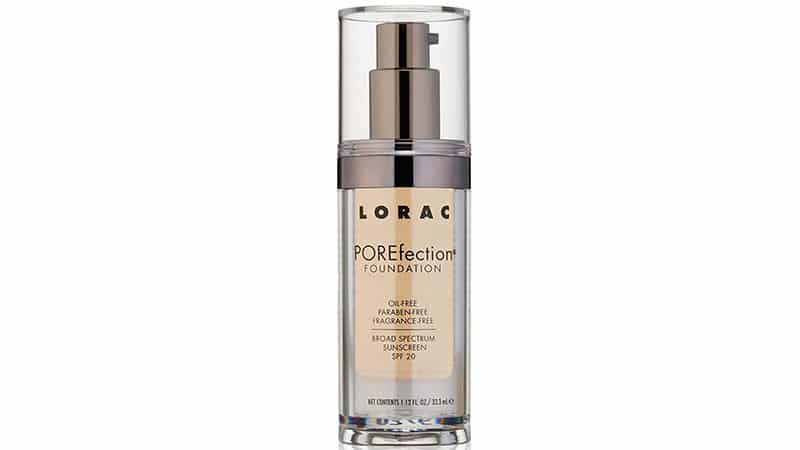 7. BareMinerals Original Broad Spectrum SPF 15 Foundation
This mineral powder foundation from BareMinerals is clinically proven to promote clearer, healthier-looking skin. The award-winning product is designed to create flawless coverage while achieving a no-makeup look. Using minerals to diminish the appearance of imperfections, the formula promises up to eight hours of great-looking skin.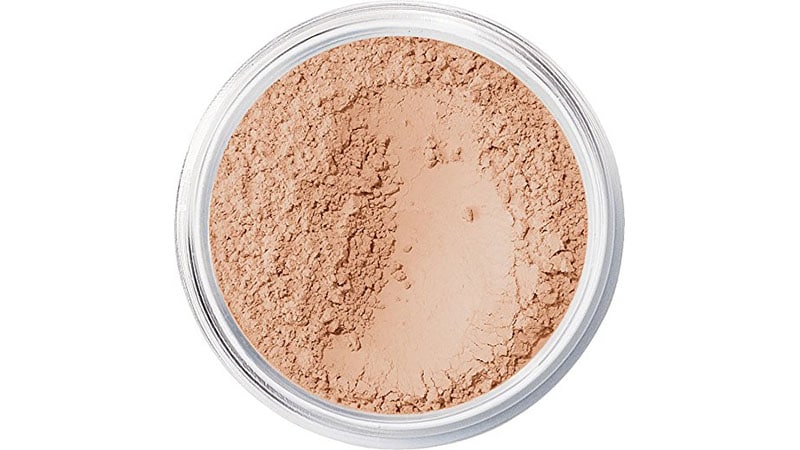 8. IT Cosmetics Celebration Foundation Illumination
The best-selling Celebration Foundation Illumination from IT Cosmetics instantly creates an airbrushed appearance and disguises blemishes. Its skin-loving formula also includes ingredients, such as hydrolyzed collagen, peptides, and antioxidants for a youthful and healthy complexion.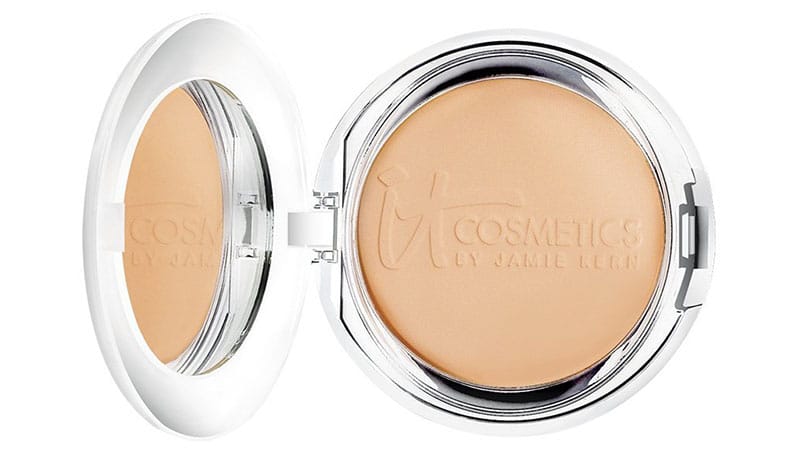 9. CoverGirl Smoothers AquaSmooth Compact Foundation
While ladies with oily and acne-prone skin often know to avoid liquid foundations with oil, they sometimes forget that powders can have oil too. This Smoothers AquaSmooth Compact Foundation from CoverGirl is oil-free to ensure a shine-free complexion. On top of that, it's also hypoallergenic and designed not to clog pores, meaning that it won't provoke breakouts.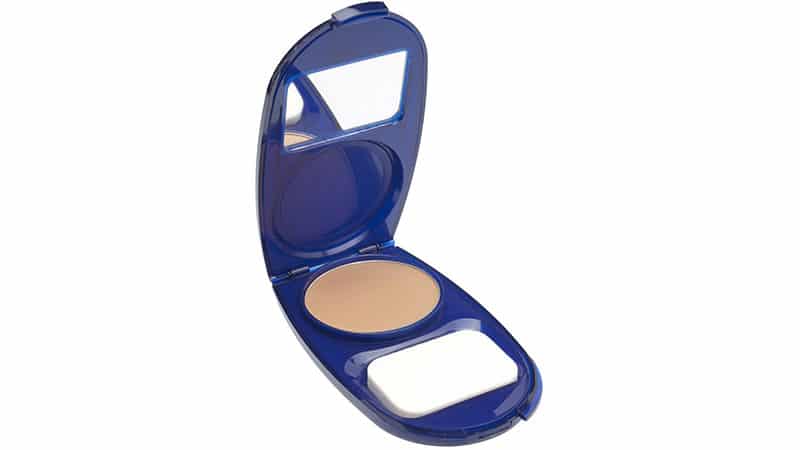 10. Maybelline New York Fit Me Matte Plus Poreless Foundation Makeup
This liquid foundation from Maybelline New York has everything acne-prone skin needs. Designed for normal and oily skin types, it contains genius blurring micro-powders that erase pores and absorb oil for a naturally beautiful finish. It was also created to match natural skin tones and textures to ensure you get the best results possible.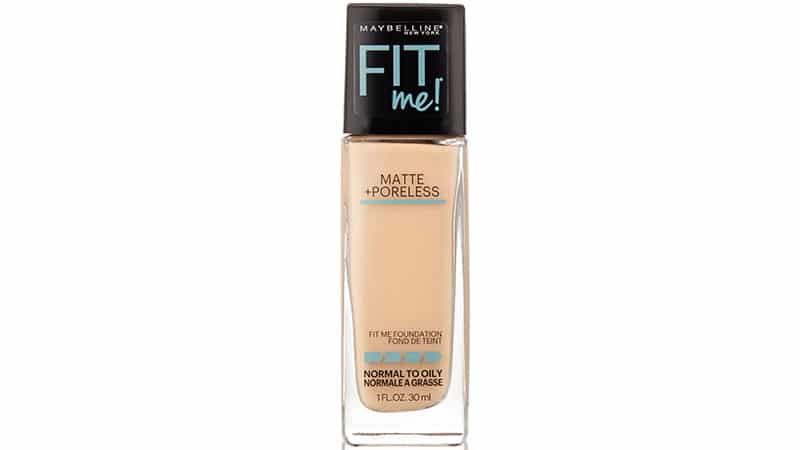 11. Neutrogena SkinClearing Oil-Free Makeup
Perfect for those suffering from acne, this oil-free foundation from Neutrogena contains salicylic acid. So, not only will this makeup provide you with a smooth, lightweight layer of color, but it'll also banish pore-clogging dead skin cells and help control breakouts. Designed also to control shine, this product is the ideal skin-clearing concoction.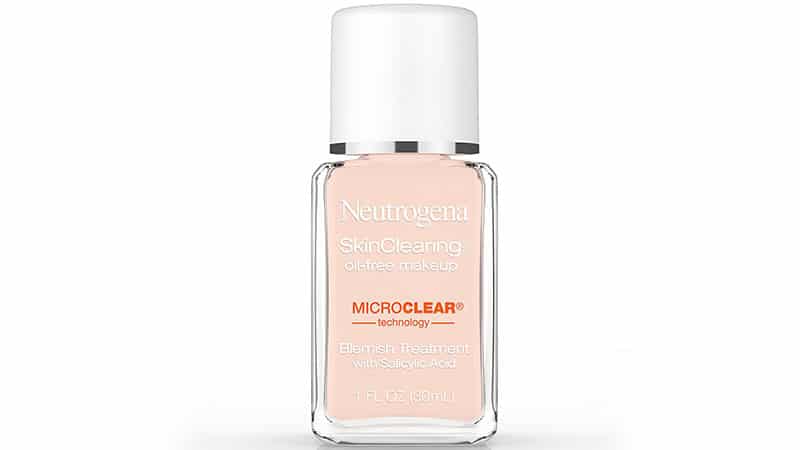 12. L'Oreal Paris Infallible Pro-Matte 24HR Foundation
The quality of the foundation you use makes a big difference when tackling acne-prone skin, so it's best to choose trusted brands. L'Oreal Paris is one such brand, and its Infallible Pro-Matte 24HR Foundation is perfect for hiding imperfections for a smooth, clear complexion. The product, and its ultra-lightweight formula, also boasts a matte finish, making it ideal for oily skin types.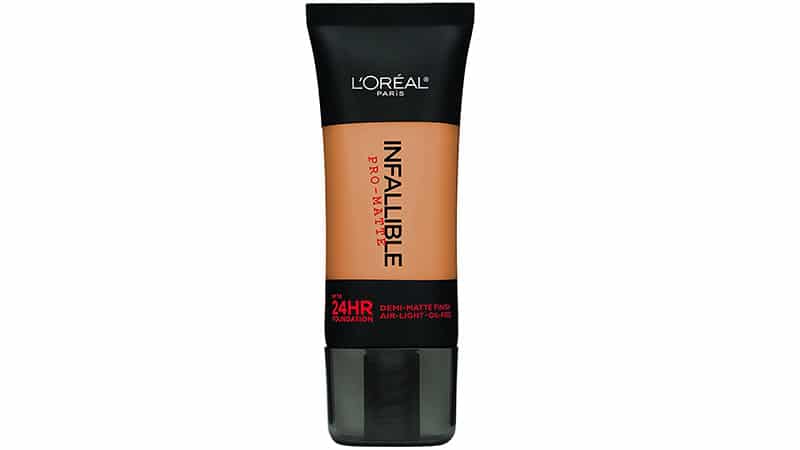 13. NARS Blush
If you have acne-prone or oily skin, it's best to opt for a powder blush, such as this high-quality one from Nars. While gels and liquids can provide good colour, they can also "grab" over areas of uneven skin texture or pool in enlarged pores. Likewise, also avoid cream blushes, as these often contain emollients or oils that can aggravate acne.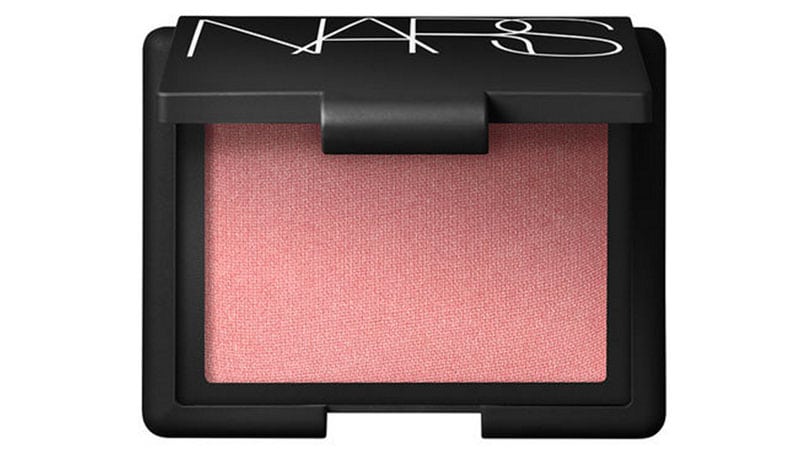 14. . NARS Bronzing Powder
As acne-prone and oily skin types tend to be shiny, it's best to opt for a bronzer without too much glitter or shimmer. That being said, you don't want to appear dull either, so what's the answer? This Bronzing Powder from Nars. The sheer color creates the look of tanned skin with just a slight golden shimmer. On top of that, it also glides over blemishes and fills in pores for a smooth finish.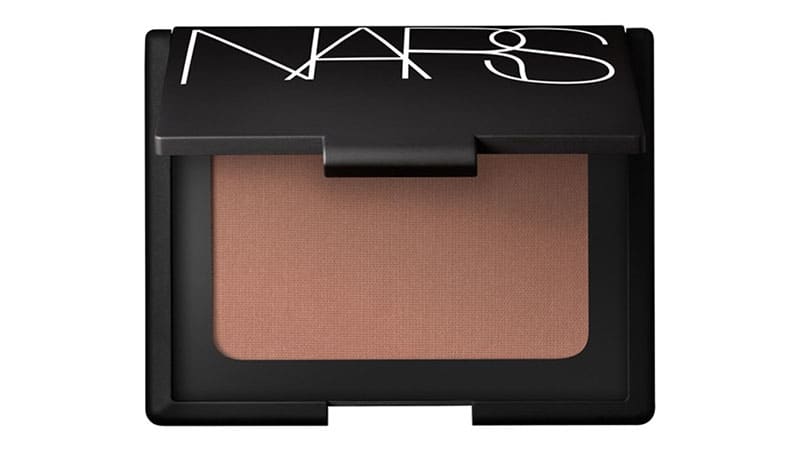 15. Physicians Formula Shimmer Strips All-In-1 Custom Nude Palette for Face & Eyes
If you're looking for a product that combines blush and bronzer into one, you can't go past this palette from Physicians Formula. While other products can be harsh on the skin and exacerbate breakouts, this multi-purpose product is gentle. The dermatologist-approved formula is both hypoallergenic and paraben-free.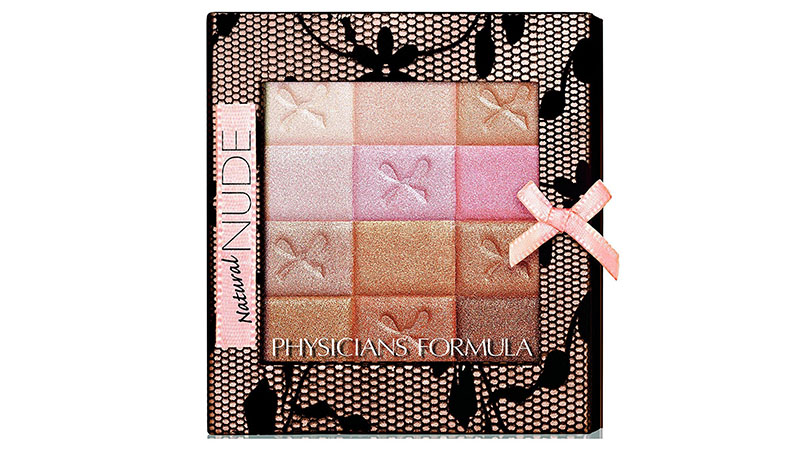 How to Manage Acne-Prone and Oily Skin
Cleanse skin gently using soothing products with skin-friendly ingredients. Avoid harsh cleansers as they can cause the skin to over-dry and produce more oil as a result.
Avoid exfoliating skin, especially with products containing abrasive ingredients like beads. Instead, gently massage skin with fingertips and pat dry afterward.
Keep skin hydrated by moisturizing immediately after washing and avoiding over-drying products, such as those containing alcohol.
Choose products that contain salicylic acid. The ingredient is one of the most powerful acne-fighters that's also kind to your skin.
Clean makeup brushes regularly to rid them of dirt and bacteria.
Choose makeup wisely to avoid exacerbating acne and oil.
FAQs
Which foundation is best for acne-prone skin?
It can be challenging to find makeup for problem skin because the wrong products can make you breakout even more. On the other hand, you may not feel comfortable with no makeup, so finding the right foundation is of the utmost importance. In general, mineral-based foundations are great and tend to be a better alternative to liquid and cream products which could clog your pores. A few products to try include Make Up For Ever Full Cover Concealer, which will offer enough coverage to reduce your blemishes' visibility, and Urban Decay Naked Skin Weightless Complete Coverage Concealer, which is light and gentle while still providing full coverage.
What makeup do dermatologists recommend for acne?
Every individual's skin problems will differ slightly, but in general, it is recommended that those with acne-prone or oily skin stay away from foundations that are not oil-free. Other things to avoid include mica and silicone. You may benefit from formulas with salicylic acid and those that are hypoallergenic, fragrance-free, and paraben-free.
Should I use BB or CC cream?
The decision as to whether you should use BB cream or CC cream should be based on your skin and how much coverage you want. CC cream typically provides more coverage and is better for oily or acne-prone skin, while BB cream is aimed at dry skin and can be used as an alternative to foundation. Another benefit of BB cream includes the fact that it can hydrate your skin and brighten it.
Is powder or liquid foundation better for acne?
Powder foundations are a much better alternative for those with acne-prone or oily skin as they are a weightless formula that is less likely to clog pores. They also help to absorb oil, and they typically stay on longer than liquid products. You should take precautions when applying products as your methods and usage can contribute to clogging pores and lead to further breakouts.
How do you apply makeup for acne-prone skin?
When applying makeup to acne-prone skin, you want to ensure that you are taking precautions to avoid clogging your pores or adding bacteria. To start, you want a clean face, so wash beforehand to remove extra oil. You then want to apply your base makeup, picking a formula designed for acne-prone skin. If you have a lot of redness, you may need a green concealer, which can mask this effect. The next step is to use a concealer that is the shade of your skin tone. It is also helpful to not touch your face, stay hydrated, and try to wear as little makeup as possible, so your skin has the chance to breathe.
SUBSCRIBE TO OUR NEWSLETTER
Subscribe to our mailing list and get interesting stuff and updates to your email inbox.