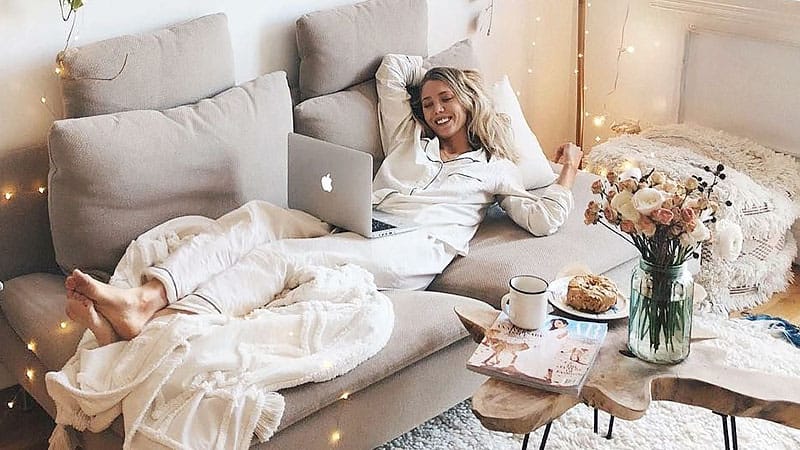 These days, we're spending a lot of time indoors. From the bedroom to the kitchen, we're all making the rounds and keeping everyone safe at the same time. So when it's time to lounge about the living room, it's a great idea to do it in style. These brands provide extreme comfort and stunning designs, leaving you feeling luxurious and ready to relax. From the morning to night, and from the kitchen to the mailbox, here are the best loungewear brands that everyone is wearing right now.
1. Free People
Combine the festival styling with a sprinkle of luxury, and you've found Free People. This loungewear provides comfort and beauty wrapped into one, with styles that suit everyone. Choose from a silky pair of shorts, a fleece sweater, or some active-ready workout gear. Whether you're lounging on the couch or practicing yoga in your living room, you'll be feeling your best wearing this gorgeous brand.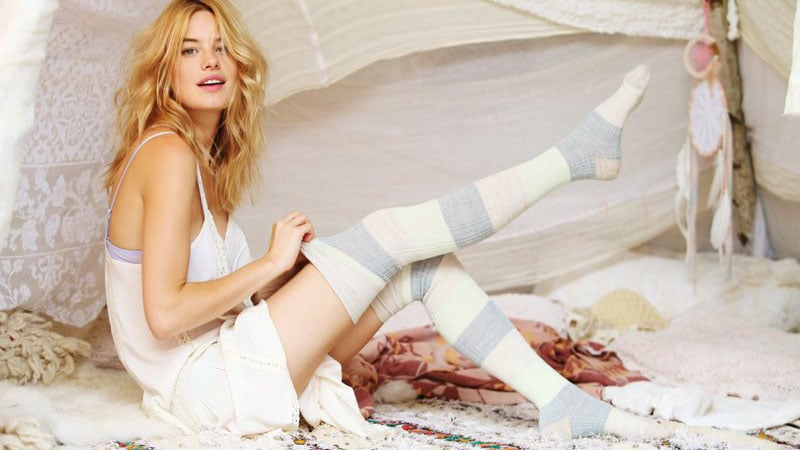 2. Baserange
Basernage's simple philosophy of comfortable clothes will last the test of time. These stylish and delicate pieces, from socks to jumpsuits, will provide endless wear and keep you comfy during your stay at home. The pieces are so timeless that you can wear them with your PJs or workwear – keep these in your wardrobe, and you'll be ready for any occasion!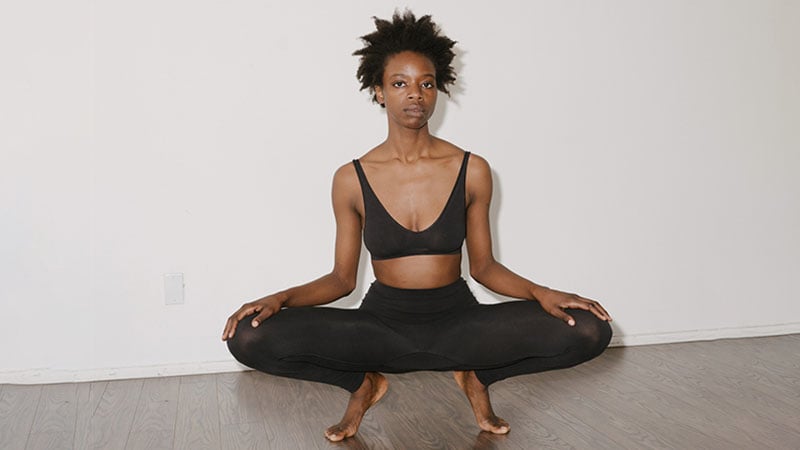 Cozy Earth
Cozy Earth is a brand worth knowing, not just for their minimalistic chic loungewear designs but also because they have worked hard to create incredibly comfortable garments. Their clothes are breathable and focus on temperature regulation, allowing you to get a better night's sleep. Thanks to the moisture-wicking fabric, you can sleep 2-3 degrees cooler, helping eliminate night sweats and any discomfort caused by overheating. The material is machine washable, durable, and the designs are comfortable with a relaxed fit. If this is not enough to draw you to the brand, perhaps you will consider Oprah's recommendation. In 2019, Oprah described Cozy Earth's pajamas as the softest. High praise indeed, but if you don't love your purchase, you can return it within 100 days.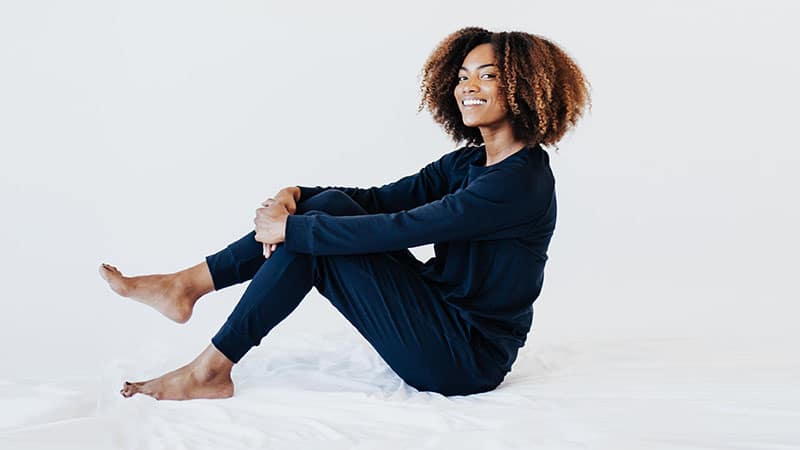 3. Skin
Using high-quality fabrics and cutting-edge designs, Skin provides comfortable and stunning loungewear for everyone. These pieces are made to be seen, thanks to its organic cotton and gorgeous designs. For the days where you just want to relax, and while you're working around the house, there's something here to suit you. Opt for a two-set, dressing gown or a nightie – there are so many options for you to choose from.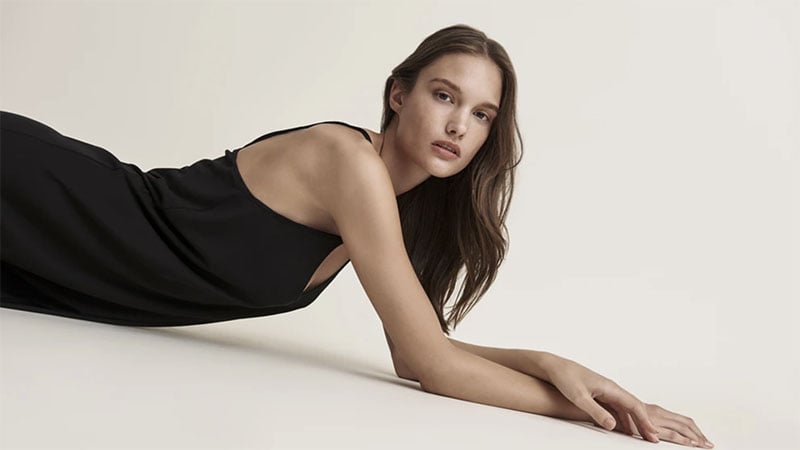 4. Hanro
Enjoy pure luxury on your skin with Hanro. This Swedish designer creates artistic and stylish loungewear and is perfect for everybody. The sleek and funky pajama sets are so comfortable that you'll want to wear them everywhere you go, and the slinky singlets and shorts look great on all figures. For the colder months, opt for the wool and silk blend leggings, which will provide extreme relief after a long day.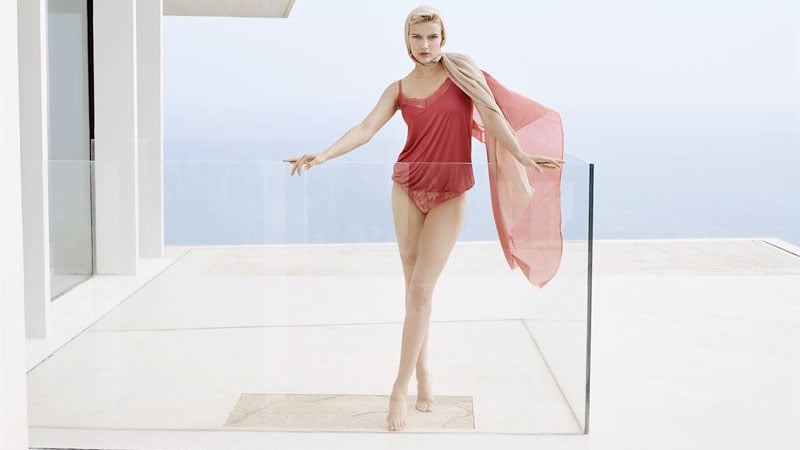 5. Pact
Stay stylish and do your part for the environment while wearing Pact. This sustainable and sleek brand provides comfortable clothes without harming the planet. Every piece is made with organic cotton, and the designs are so versatile that you can wear them all year long. Try your hand in a T-shirt pajama set or feel fresh in one of their nighties. There are so many options to choose from that you'll want something in every color.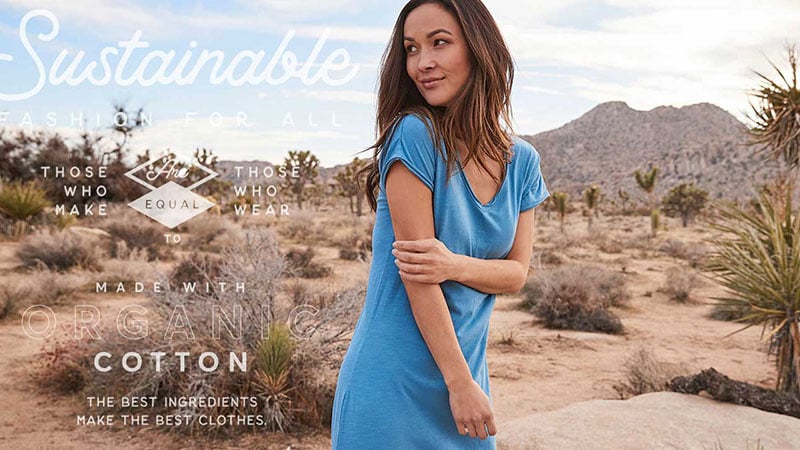 6. Eberjey
Look and feel you're best while wearing Eberjey loungewear. This super cute and comfy brand boats stunning designs, leaving you feeling relaxed and stylish. The luxurious fabrics provide an enjoyable experience, whether you're lying on the couch or doing work from your laptop. With a wide range of colors and styles to choose from, the only decisions you'll be making is which piece of clothing to wear each day.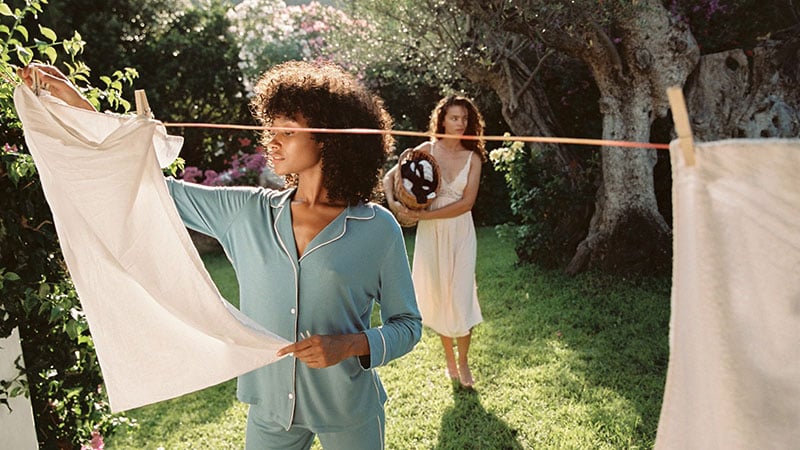 7. Bras N Things
Stock up on your essential loungewear with Bras n Things. This slinky and sexy sleepwear makes for the perfect outfit to lounge around the house in, and there's a style to suit everyone. From nighties to shorts and pajama sets, you can try something new for every day of the week. There's a myriad of jewel shades, soft and buttery hues and classic tones to choose from, so you'll have plenty of fun figuring out your next outfit!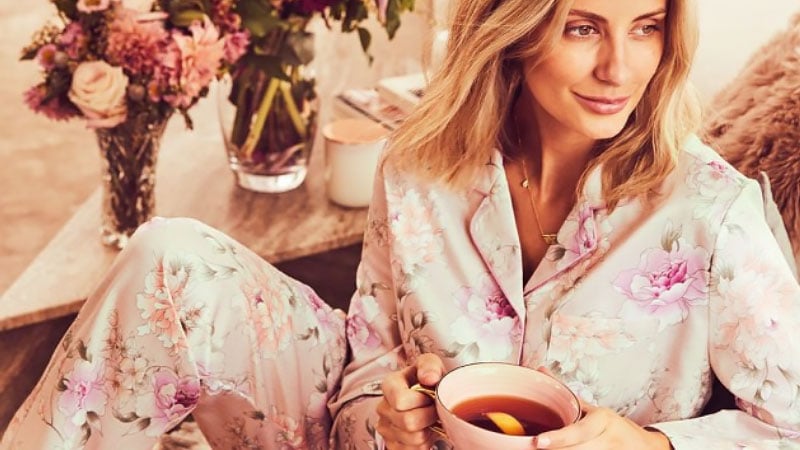 8. Bluebella
Take your loungewear to the next level by wearing Bluebella. Sleek and slinky pajama sets with lacey inserts are the perfect choice for a waltz around the house, and the satin sets are worth showing off. Some of these pieces are sexy and stylish, and the sultry details to every piece will make you want to lounge around forever.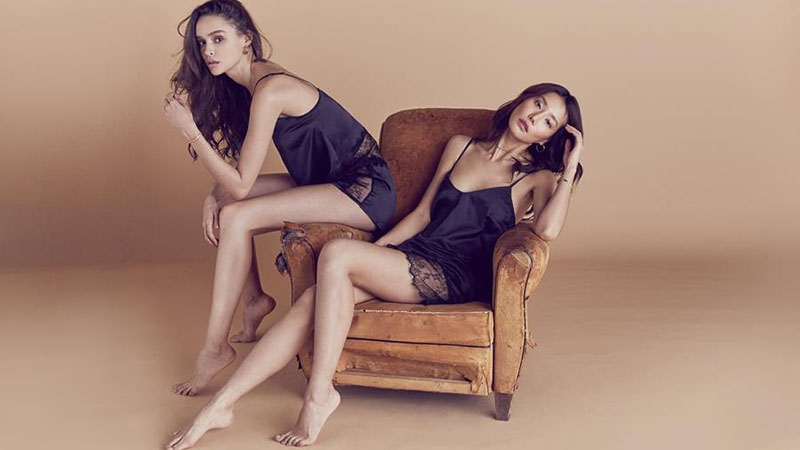 9. Ann Summers
Stay comfy and look gorgeous at the same time while wearing Anne Summers. This sexy and seductive brand offers a wide range of attire for home, from nighties to dressing gowns and everything in between. The patterns are delicate and sultry, and the fabrics are so luxurious that you won't want to wear anything else.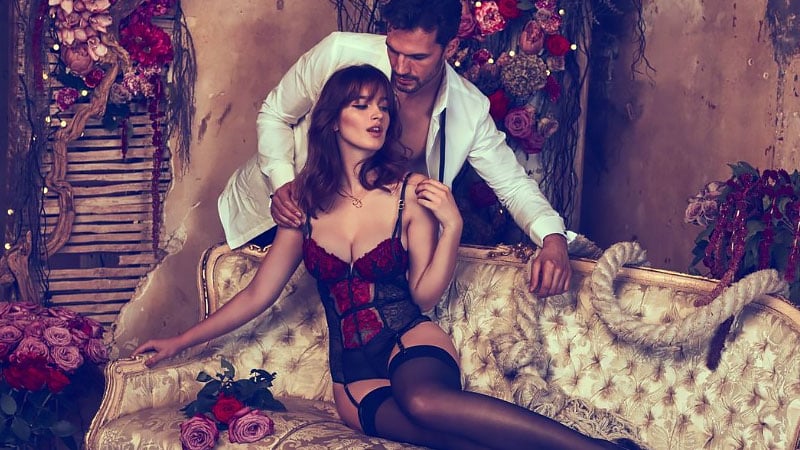 10. Entireworld
Enjoy pure comfort and stay environmentally friendly while wearing Entireworld. This brand provides super cute basics that are made with organic cotton. The bright colors are sure to add a touch of sparkle to your day – opt for a lemon yellow, cherry red or mint green sweater when the weather starts to cool. Grab a pair of matching tracksuit pants, and you'll be ready to spend your best hours indoors.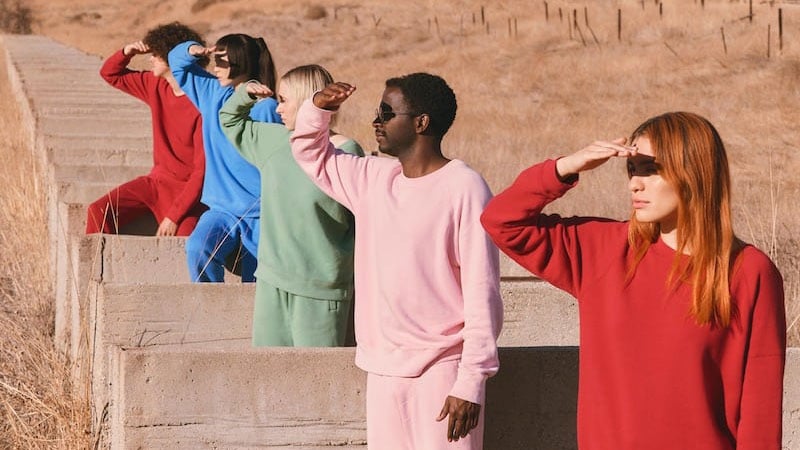 11. Tommy Hilfiger
Put a high fashion spin on your loungewear with Tommy Hilfiger. The iconic blue, red, and white stripes will brighten your day, and the comfortable cuts and styles will have you feeling relaxed. Choose from T-shirts, tracksuit pants, sweatshirts, and underwear – all of them are crafted with luxury fabrics to ensure pure happiness. Once you put this on, it'll feel like you're sitting on a cloud.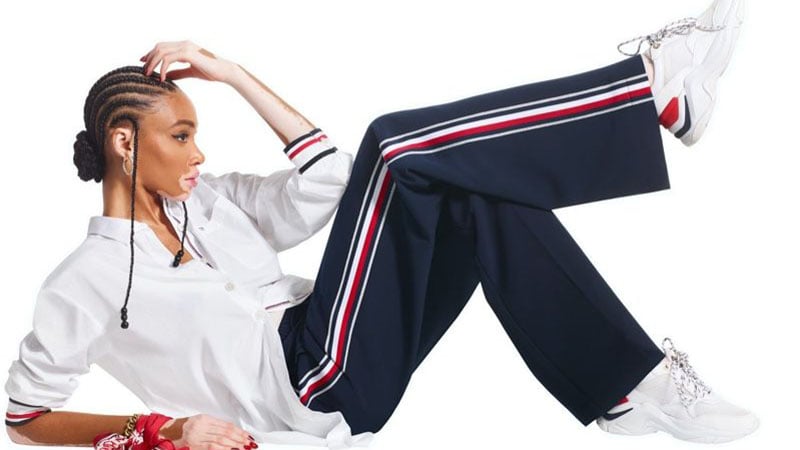 12. Fleur du Mal
Feel as if you're walking through a garden wearing Fleur du Mal. This loungewear is dripping with lace and silk and ensures maximum luxury with every wear. Walk throughout the house in a satin dressing gown, and make your way to the kitchen in a pair of delicate shorts. These pieces are so stunning that you can wear them inside and outside the house – add a leather jacket to a silky slip and some combat boots and you're ready to go, even if it's just to the mailbox!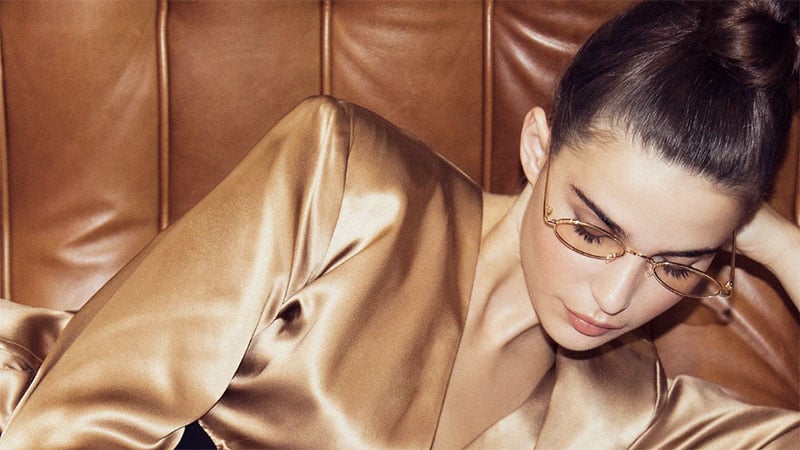 13. Papinelle
Enjoy plush and fluffy comfort within your home while wearing Papinelle. This comfortable and luxe sleepwear brand provides stunning pieces of clothing that are perfect for lounging around the house. The clothes are covered in delicate florals, silk finishes, and gorgeous silhouettes that flatter every body type. This brand instantly elevates your sleepwear, and is worth showing off!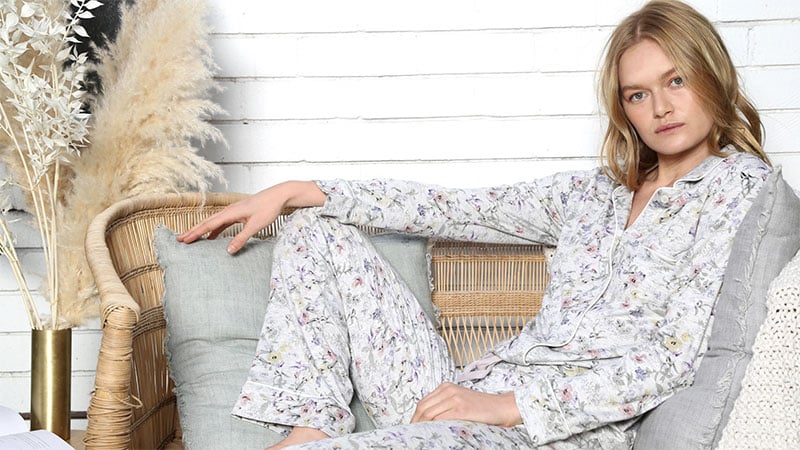 14. Cosabella
Put a high fashion spin on classic sleepwear with Cosabella. The traditional piped pajamas are elevated with bright pops of colors and soft-touch finishes, which make your daily activities that extra bit more luxurious. The jersey fabrics are natural to move around in and provide flexibility so you can sit, read, and do whatever you like without having to change your clothes.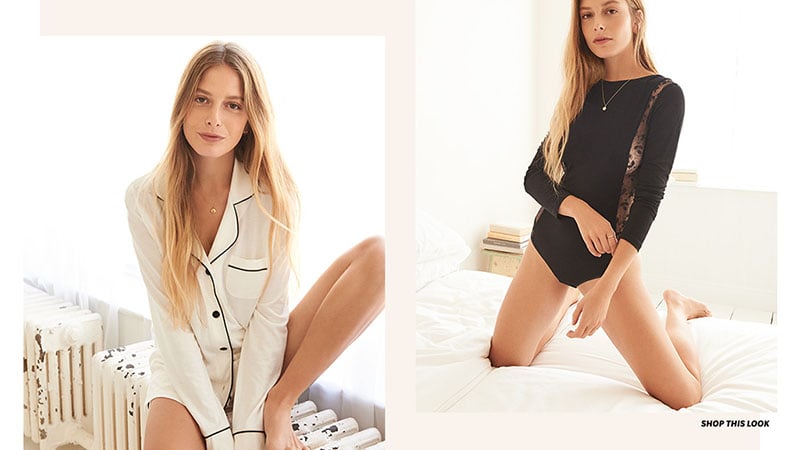 15. Homebodii
Luxurious comfort is only a few steps away, thanks to Homebodii. These silky pajamas are comfortable to lounge around in and are cute enough for a photo shoot at home. The stunning robes are long and feature lace finishes, which look amazing with a silky set in pink, blue, or white. There is a wide range of colors to choose from, and there's something perfect for everyone!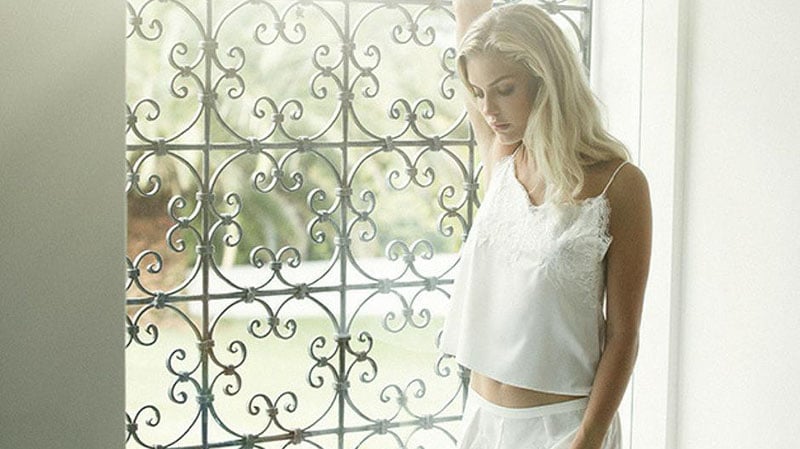 16. Lunya
Lunya is a loungewear brand that's essential for modern women. These effortless and stylish pieces combine tasteful styling and world-class tailoring, which provides flattering silhouettes for everyone. The fabrics are endlessly soft and keep their shape for years on end, and the colors available suit an extensive range of personal tastes. The elastic sleeves wrap around your wrists and ensure absolute comfort every time you wear it.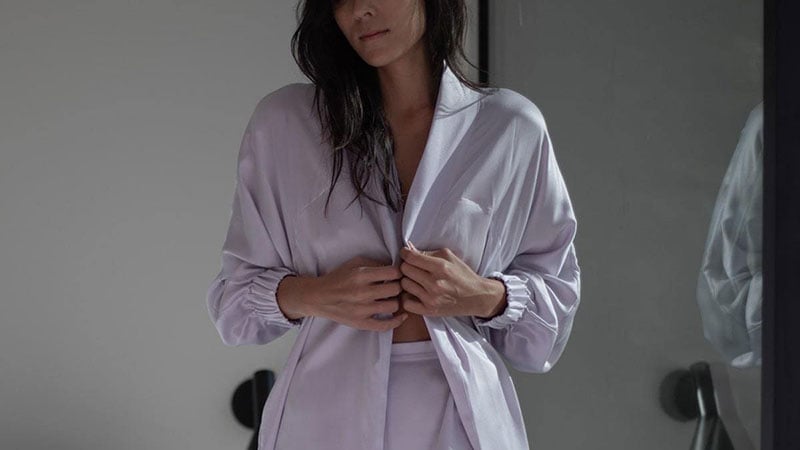 17. Calvin Klein
This classic brand has continued to create luxurious loungewear for more than 40 years. These elegant and timeless designs will keep you feeling relaxed and in control of your day, no matter the weather outside. Choose from a range of leggings, loose-fitting T-shirts, singlets, and more. The soft fabrics allow your skin to breathe and keeps your movement flexible as you go about your day inside.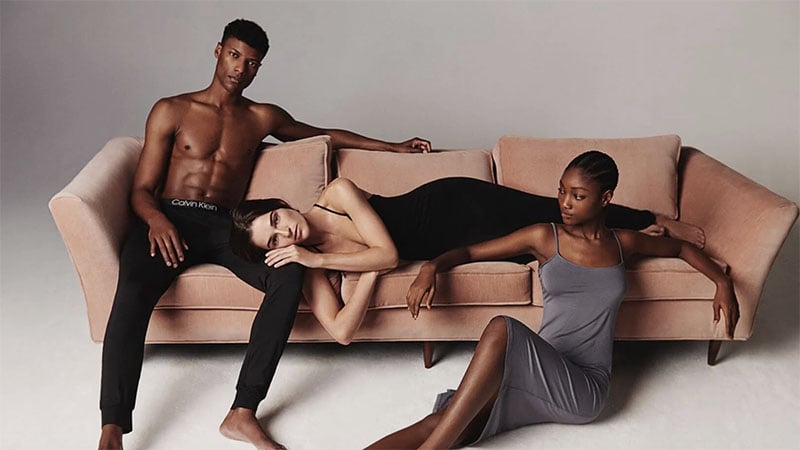 18. Lou & Grey
If you're a fan of loungewear that is so unbelievably soft, then you can't look further than Lou & Grey. These comfortable and plush sweats, shorts and singlets are available in a range of colors, textures, and silhouettes so that you can choose something perfect for you. If that's not enough, this brand works with HERproject-affiliated warehouses that support sustainable fabrics and high standards. You'll want to wear this attire every day of the week, and never want to take it off.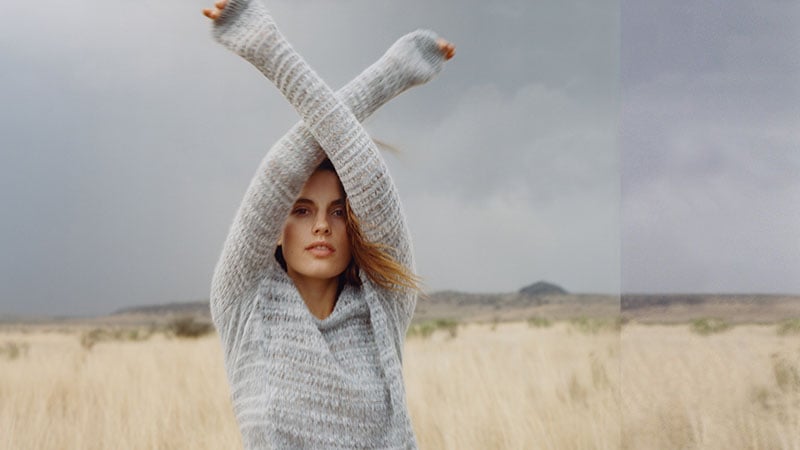 19. Olivia Von Halle
Step back in time while wearing Olivia Von Halle. Taking inspiration from Coco Chanel and the roaring '20s, every piece is crafted with printed silk and velvet, so you can look flawless while lounging on the couch. Choose from something with jaw-dropping eye patterns and find inspiration from kimonos from Japan. The pieces are so stunning that you will want to show the designs off to everyone in the house.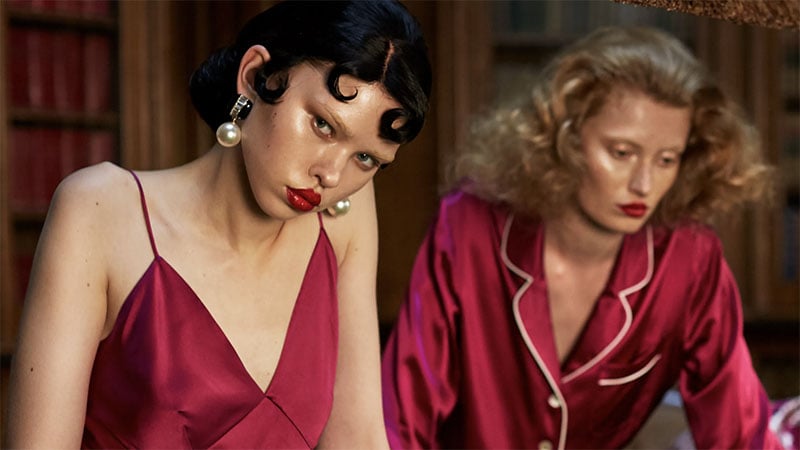 20. Micha Lounge
Take it from the garden to the kitchen in the stunning Micha Lounge. These fluffy and comfortable pieces provide comfort with every wear and will have you feeling your best no matter where you are in the house. This brand specializes in knitwear so that you can wear them in and out of the house. When it's time to water the garden outside or check the mail, you can rock this brand, knowing that you're doing it in style!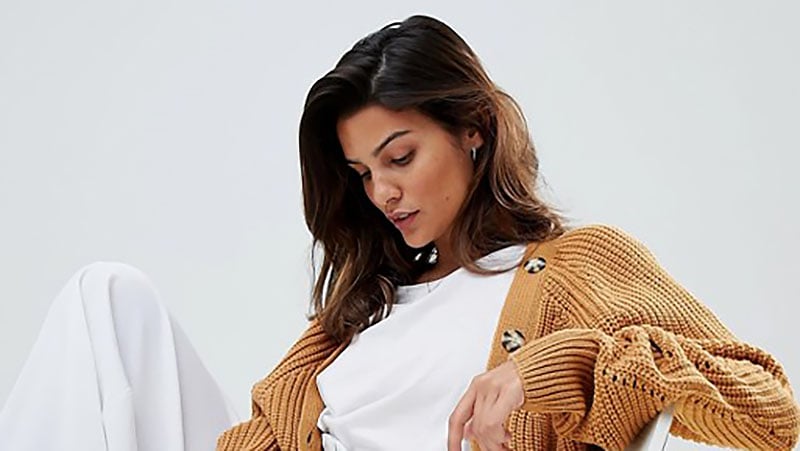 FAQs
Where can I buy good loungewear?
Most of us have been spending a lot of time indoors of late, and even when there is no pandemic, weekends and cold weather are the perfect time for loungewear. If you want stylish and comfortable designs that can make you feel luxurious, consider brands like Free People, Baserange, Skin, Pact, Hanro, and Bras N Things.
What is considered loungewear?
Loungewear has the ability to make you feel stylish while remaining comfortable and relaxed. These garments are typically defined as a look that you would wear in your own home's comfort and is different from sleepwear because you do not wear it to bed.
Is loungewear the same as Pyjamas?
Although loungewear and pajamas are both worn around the house when you want something casual and comfortable, the difference is that loungewear tends to be a lot fancier and more stylish. You also shouldn't be wearing it to sleep in. Some people wear it to do small errands, but this should largely depend on the style, fit, and fabric to ensure that it is appropriate to do so.
Can you wear loungewear out?
The simple answer is yes, you can wear loungewear, but there are obviously some restrictions on where you will use it. It is not appropriate for the workplace or on a date, but if you have to do a few errands and the cut is classic and well-fitted, you can get away with wearing these garments in public. They are casual clothes, but not sleepwear. For the best option, choose a co-ord, for example, a top and trousers, and you can always cover up with a fancy coat.
SUBSCRIBE TO OUR NEWSLETTER
Subscribe to our mailing list and get interesting stuff and updates to your email inbox.