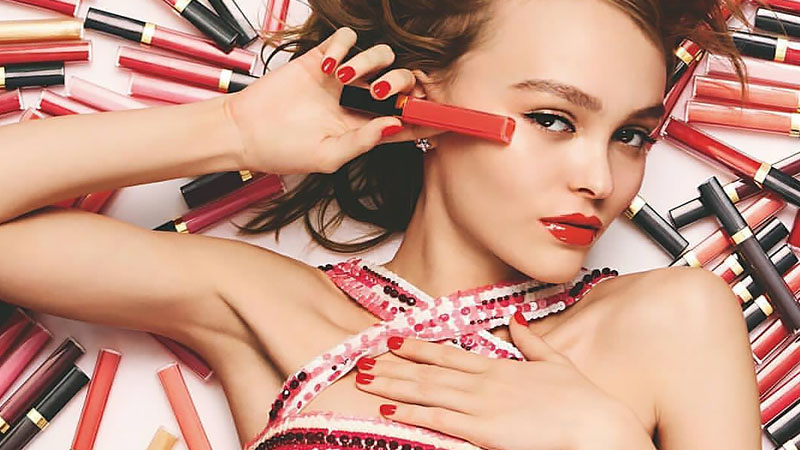 Bold lips will instantly make you stand out from the crowd. Whether you love a natural look or want to go for a darker more badass vibe, we got you covered. We've searched high and low to find you the best liquid lipsticks in the market right now. Get ready to have a new make-up best friend; these liquid lipsticks are here to stick around.
1. Chanel Rouge Allure Ink Matte Liquid Lip Colour
Chanel has done it again with another lipstick that Coco would be proud of. The Chanel Rouge Allure Ink Matte Liquid Lip Colour has a long-lasting formula that also nourishes your lips; this is a real two for one deal. With a range that has both brights and neutrals, it's guaranteed that one of these colors will become your day-to-day lipsticks.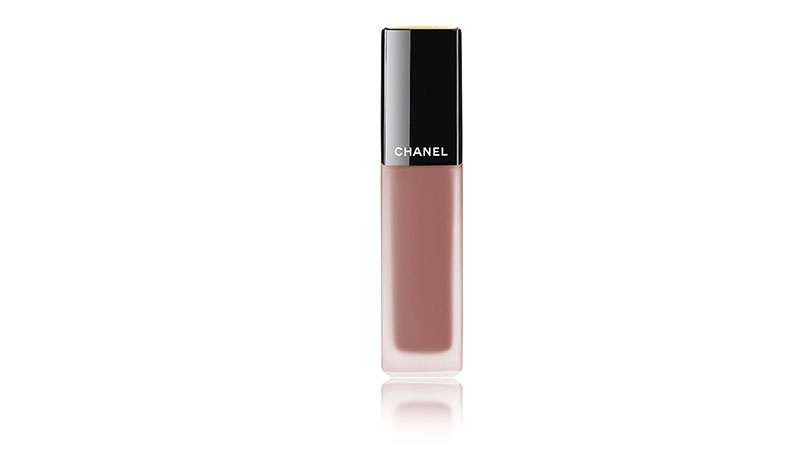 2. NYX Professional Makeup Soft Matte Lip Cream
When it comes to affordable and high-quality makeup, you can't go past NYX Cosmetics. The NYX Professional Makeup Soft Matte Lip Cream is lightweight and can withstand a long day at the office. Being cruelty-free, it makes it even more appealing to buy one in each shade.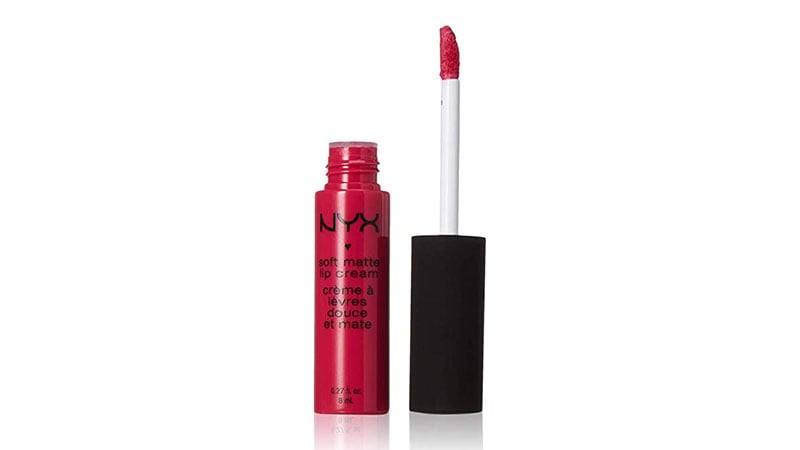 3. Kylie Cosmetics Candy K Matte Lip Kit
We can't talk about liquid lipsticks without mentioning Kylie Cosmetics. The self-made billionaire has come a long way in the past few years with her formulas and ranges. The ingenious combo of a liquid lipstick with a lip liner makes this the perfect product for beginners. With a wide range of colors combined with the smell of frosting, this is a delicious one to add to your makeup collection.
4. E.l.f Liquid Matte Lipstick
With the help of the cleverly designed applicator, you can create the perfect heart-shaped lips without the need for a lip liner. With the affordable price and range of staple colors, this is a great lipstick to have in your handbag.
5. Bobbi Brown Luxe Liquid Lip High Shine
Liquid lipsticks are fun and exciting, and that's what you get from this gem. Bobbi Brown is a very well renowned brand for adding a unique flair while still emphasizing natural beauty. This high lip shine makes your lips look luscious for every occasion.
6. Yves Saint Laurent Tatouage Couture Matte Stain
Yves Saint Laurent defines luxury through and through. From the beautiful gold packaging to the unique applicator, this liquid lipstick is one that is made to be seen. Don't let the unusual shape of the applicator turn you off this beautiful lipstick; it makes the formula durable and easy to apply.
7. Revlon Ultra HD Lip Mousse Hyper Matte
There is a vast scale that all matte lipsticks fall into, but when this lipstick says matte, it means it. This heavily pigmented product is one that is perfect for someone who is on the go and doesn't have time for touch-ups. Revlon has decided to offer you a smaller range to make it easier to pick your perfect color. This liquid lipstick is no fuss and straight to the point.
8. Stila Stay All Day Liquid Lipstick
Stila Stay All Day Liquid Lipstick is a basic product in the best way possible. If you're a beginner in using makeup, this needs to be in your day to day routine. Being silky and matte is a skill that Stila has mastered. The small applicator makes it easy to move and gradually build up on your lips. A considerable benefit of this lipstick is that it is practically weightless, so the fear of stickiness is gone!
9. Lottie Slay All Day – Matte Lipstick
There is nothing like finding a new makeup brand to spice up your beauty routine. Lottie is a London based label that loves current trends and is excellent at mastering them. This lipstick is known for its long wear and smudge-free formula. With its affordable pricing and the ability to help an up and coming brand, this is a purchase that you won't regret.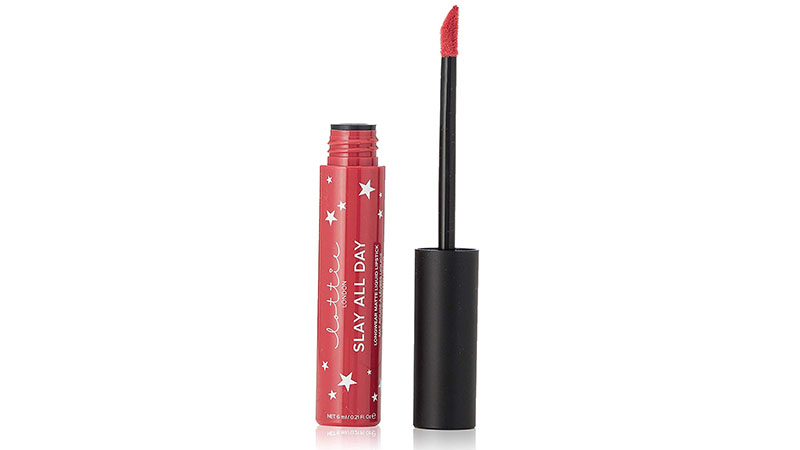 10. Burberry Lip Velvet Crush
Burberry has come up with an innovative tip that allows a softer matte application. Velvet Crush lipstick enables you to apply a thin layer of product that packs a whole lot of colour. It will help the natural texture of your lips to show through the lipstick and acts more like a lip stain. The beauty of this product is that it can second as a blush. A range of natural colours will give you a chance to play around with this product a lot more than your average liquid lipstick.

11.Kat Von D –

'Everlasting' Liquid Lipstick
Known for being the tattoo queen, Kat Von D has made a name for herself in the makeup community for having some of the best long wear products. Her liquid lipsticks supply a wide range of colors, and some of them aren't for the faint of heart. From vibrant pinks to black, this line caters to everyone. Some of you may be thinking, why would anyone need so many colors? The truth is a lot of artists use these liquid lipsticks as face paint. Kat Von D's products are all vegan-friendly and are not tested on animals!
12. Giorgio Armani Lip Maestro Lip Stain
It can be a pain trying to find your lipstick at the bottom of your bag, and thankfully the Armani Lip Maestro has a bright red design that makes it a lot easier to spot! With a comfortable texture and a lip stain formula, this product is designed to give you precisely what you want. With a buildable application, it plumps up and draws attention to your lips subtly and seductively.
13. Charlotte Tilbury Hollywood Lips Liquid Lipstick
Charlotte Tilbury is known for fantastic skin care as well as makeup products that emphasize natural beauty. As the brand also specializes in skincare, it is essential that all their products are comfortable on the skin. With nourishing elements in the formula, it won't leave your lips sticky or dry. Inspired by classic glamour, you will feel like a 60's movie star while wearing this product.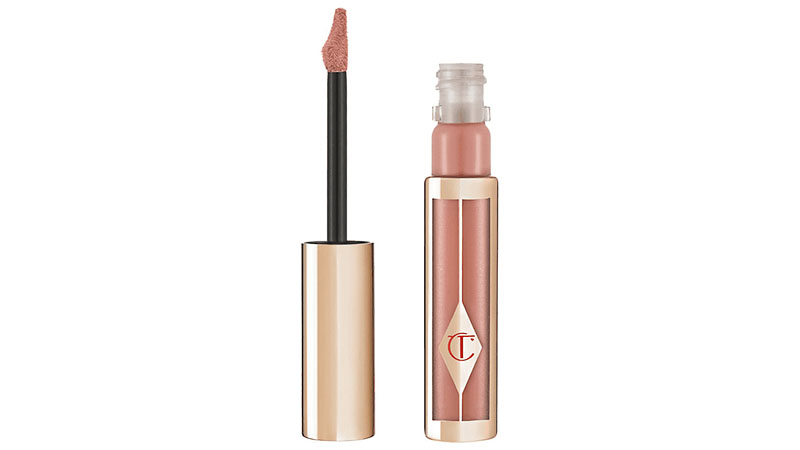 14. Sephora Collection Cream Lip Stain Liquid Lipstick
When it comes to all things makeup, Sephora knows what's up. They've come up with a great selection of liquid lipsticks. With a very approachable price, this product is perfect for someone who is new to the makeup world and wants to have fun. With the option of metallic colors, these lipsticks are great for combining to create your perfect lip color.
15. Fenty Beauty Stunna Lip Paint
First, she changes the music game, and now she changes the liquid lipstick game. Rihanna's beauty brand Fenty has delivered the goods with this beautiful liquid lipstick. With a unique bottle and applicator, and long-lasting soft matte texture, this is a product that is hard to resist. Designed for all skin types, it's a guarantee that there will be a color that will fit you perfectly.
16. Anastasia Beverly Hills Liquid Lipstick
Known for her eyebrow products, Anastasia Beverly Hills is now moving to liquid lipsticks, and we love it. Its formula has a full pigment mix which is ideal for a solid beauty look with no feathering. We recommend to prime your lips before using this product.
17. BareMinerals Gen Nude Matte Liquid Lipcolor
BareMinerals loves to keep makeup and skincare simple, and they have done just that with this product. This liquid lip color combines a primer with the lipstick making this long-lasting product beneficial for your lips. Its smudge-proof formula allows you to go out to lunch and not worry about getting lipstick everywhere. It is a perfect emergency liquid lipstick to have in your bag to spice up any look.
18. Nars Powermatte Lip Pigment
This lip pigment has an ink-like formula that is easy to apply and gives you a very bold and unique look. The pointed tip allows you to have a more precise application; this product is meant to make you look badass. With an exclusive range of colors, this is a staple for many makeup artists and beauty influencers.

FAQs
What is the best liquid lipstick?
Some of the best liquid lipsticks are Chanel Rouge Allure Ink Matte Liquid Lip Colour, NYX Professional Makeup Soft Matte Lip Cream, and Kylie Cosmetics Candy K Matte Lip Kit.
How long does liquid lipstick last? 
Liquid lipstick will stay on your pout for an average of six hours, depending on what you're doing. If you're eating, drinking, or even kissing, it may last less. In terms of lifespan, lipsticks tend to not hold as much bacteria, so they're good for 12-18 months. Toss them if the texture changes or they start to smell funky.
Which lipstick is best liquid or stick?
Both liquid and stick lipsticks have their pros and cons, so neither is better than the other. Liquid lipstick is brilliant for creating crisp lines, they're highly pigmented, and they don't smudge. However, they are harder to touch up without going cakey, can dry your skin out, and can be harder to apply. When it comes to sticks, they're easier to use, can moisturize as they color, and are easier to remove. On the downside, they kiss off easier, you will need a lip liner for crisp lines, the shades aren't always as pigmented (which could also be positive), and they melt if you leave them in the car.
How can I wear liquid lipstick without drying it?
The key to not drying your skin out with liquid lipstick is hydration. Keep your lips moisturized, but not too moisturized. Apply a lip balm and let it sink in before applying your lipstick. You'll also want to regularly exfoliate your lips to remove any existing cracked and chapped skin. Other rules include not reapplying over the top and not rubbing your lips together. Some brands are definitely better than others when it comes to drying, so it can be a bit of trial and error to find the perfect one. 
SUBSCRIBE TO OUR NEWSLETTER
Subscribe to our mailing list and get interesting stuff and updates to your email inbox.