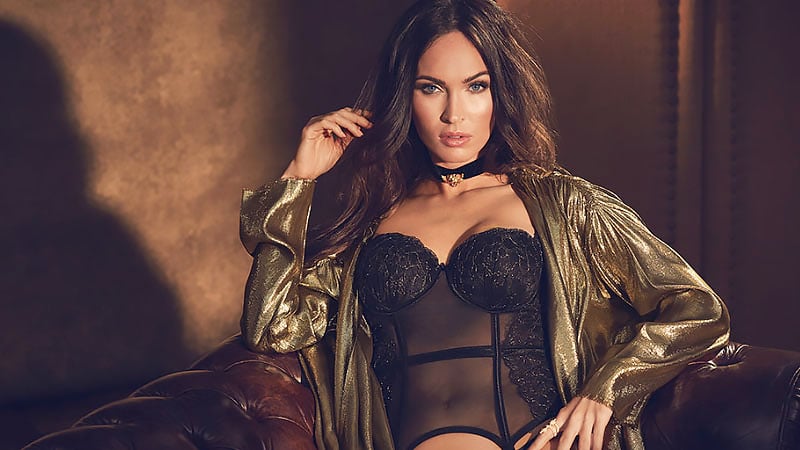 Whether you're on your honeymoon or you just feel like you need a lingerie update, there's no better excuse than to wear stunning underwear. No matter if you prefer delicate lace or something a bit daring, we have you covered. Combining comfort, practicality, and elegance, these are the best lingerie brands for every woman.
1. Agent Provocateur
If you're after seductive lingerie, look no further than Agent Provocateur. The label was founded in 1994 in the UK; it celebrates the female form with luxury design. Their styles are sultry and stunning; the brand offers incredible pieces for every occasion. From Valentine's Day to date night, there are plenty of chances for you to wear this playful nightwear.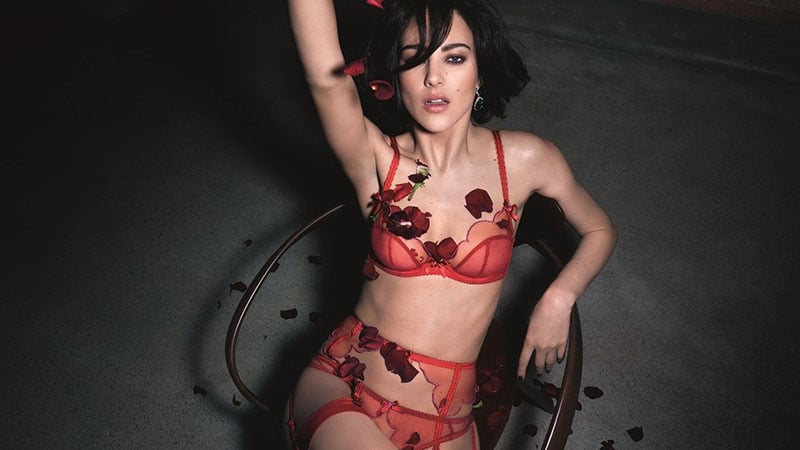 2. Versace Lingerie
Take the Italian fashion house with you everywhere you go by rocking Versace lingerie. Made with their iconic Medusa head and bold print, you can wear these intimates during any moment and feel incredibly sexy. With touches of lace or bold prints, you will be feeling ultra-glam in these undergarments.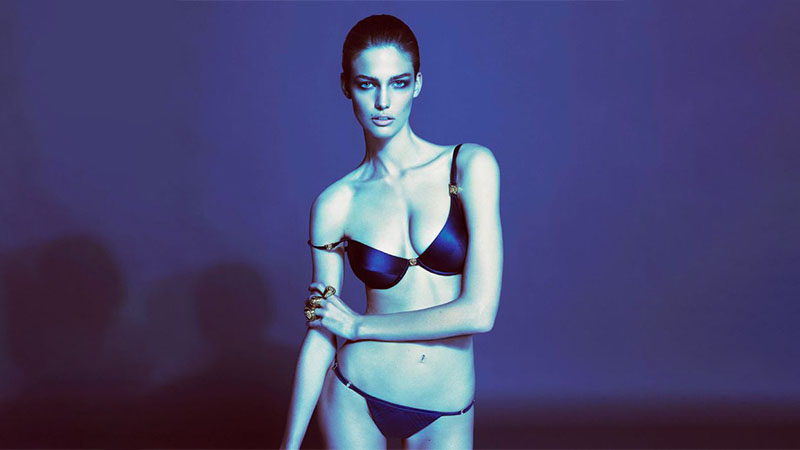 3. Hedoine
In search of ladder-free tights that fit well and make you feel great? Look no further than Hedoines. The brand is inspired by women and created by women, Anna and Alex, who have a goal to bring "new meaning to modern femininity" and revolutionize how you see tights. Hedoines is dedicated to providing you with seamless, shaping tights, without holes and ladders. They also have everything you need, from the standard tights that are ideal for the workplace to more adventurous options like fishnets.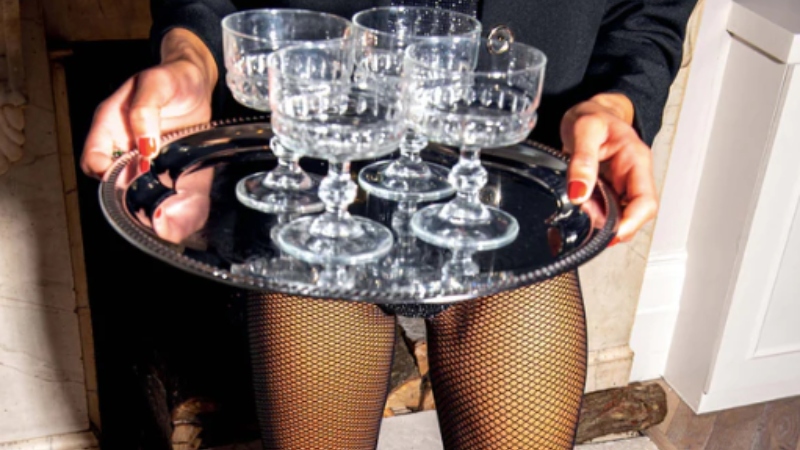 4. Beija London
Lingerie is great for making a woman feel sexy and confident. If you want to celebrate the beauty of your body, look no further than Beija London, a brand designed to make you look and feel good. The garments are designed by women, for women, and are comfortable, practical, and beautiful. Founded in 2016 by two sisters Abbie Miranda and Mazie Fisher, Beija London understands that every woman's body is different and has sizing to accommodate this, including cup sizes. This makes it easy to find your fit. Your order will also come in sustainable packaging; a paper sleeve that can be easily recycled.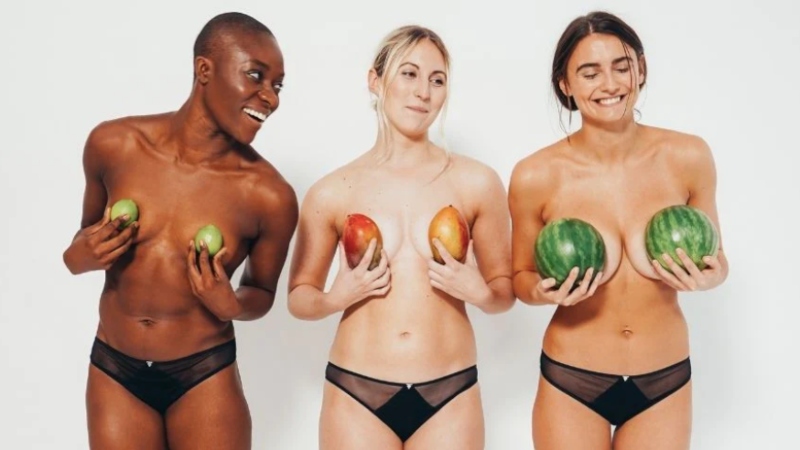 5. Calvin Klein Underwear
As one of the most recognized underwear brands, Calvin Klein offers a minimalist style with maximum power. From high cut briefs to seductive lace, there's something for everyone. The simple and elegant designs of the garments will make you feel like a celebrity, no matter where you are.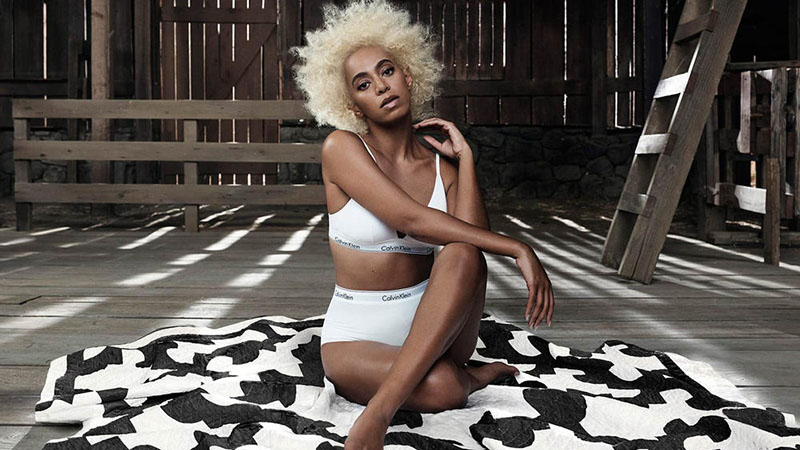 6. La Perla
For those in search of luxury and beautifully-tailored lingerie, La Perla is the brand for you. This Italian company has been around since 1954, and it helped to redefine undergarments for modern women. From delicate lace to all-encompassing corsets, you'll want to buy something for every day of the week.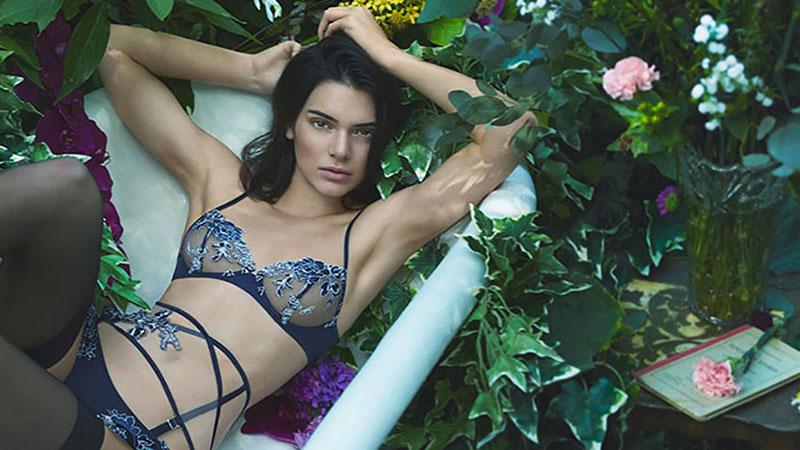 7. Savage x Fenty
Celebrate everything about being a woman by wearing Savage x Fenty. Rihanna's lingerie house is made for everyone, no matter your shape, size, or style. With beautiful details, this underwear is set to boost confidence, and it honors fearlessness and inclusivity. Choose from a bodysuit, bras, and other intimates – they're made for everybody.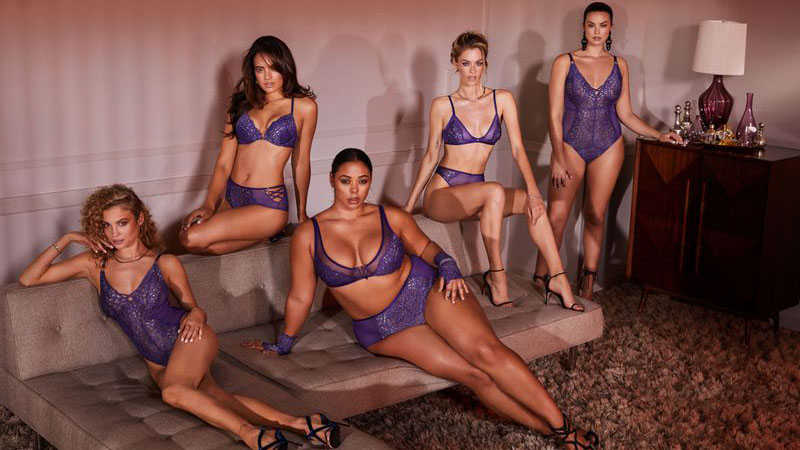 8. Natori
As women, we know that excellent underwear not only helps our clothing to fit better, but it can also give us incredible confidence. It is for this reason that Natori is a brand that is worth knowing. Founded by Josie Cruz Natori, who began creating lingerie on her living room floor, this brand with humble beginnings is now hugely sort-after because of its comfort and style. The pieces are timeless, sensible, and available in a wide range of different cuts.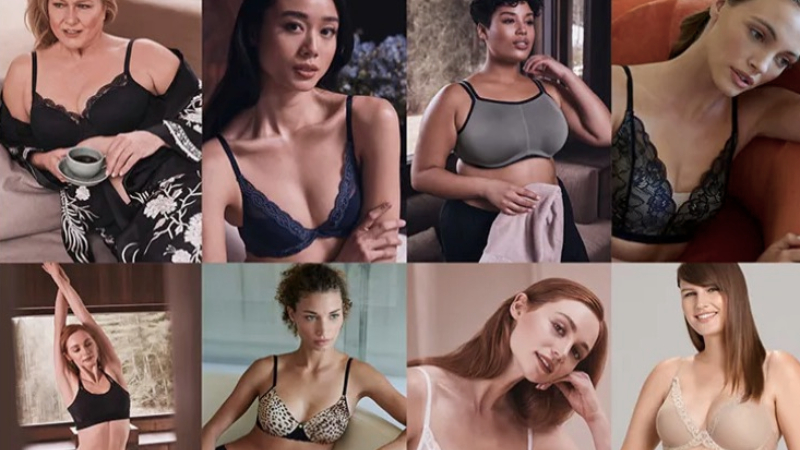 9. Skims
Kim Kardashian has proven herself as a savvy businesswoman, and her latest venture may be one of her best. Inspired by Kardashian's search for great underwear and shapewear, she decided to launch her brand, Skims. The brand offers support and coverage, but also comes in an impressive range of colors and sizes. It is an inclusive brand, and women will not only feel good in this shapewear but notice the difference it makes to their outfits. If you want pieces to enhance and smooth, Skims is for you!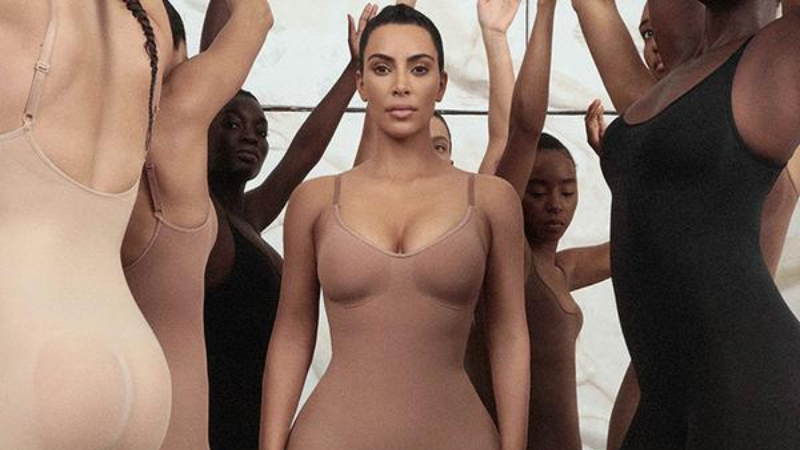 10. Chantelle
Chantelle has been innovating and designing lingerie for over 100 years and understands the importance of having good quality and great fitting undergarments. You need items that fit that offer support, and most of all, provide exceptional comfort. If you're ordering online, you can choose from one of their many different collections. Find garments that have the right cuts for your body shape and browse the pieces that meet your needs; whether that's something great to wear with dresses or for everyday comfort.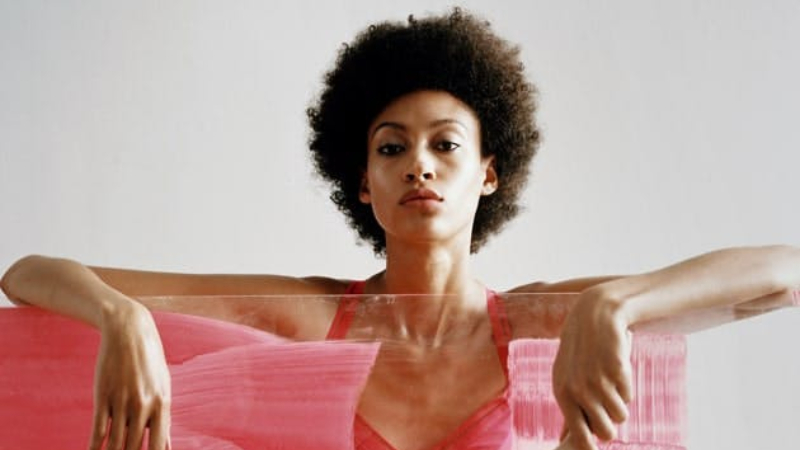 11. Wacoal Lingerie
Wacoal Lingerie is a brand that has been around for decades, and it's still going strong. It was first started in Japan in 1949 and has since become popular in international markets, thanks to the high-quality, fashion-conscious pieces that the brand designs. This is also an incredibly inclusive company that has taken into account that every woman's body is different, and therefore, one standard cut and limited sizes will simply not do. They cater for sizes 30 to 44, and AA to FF cups.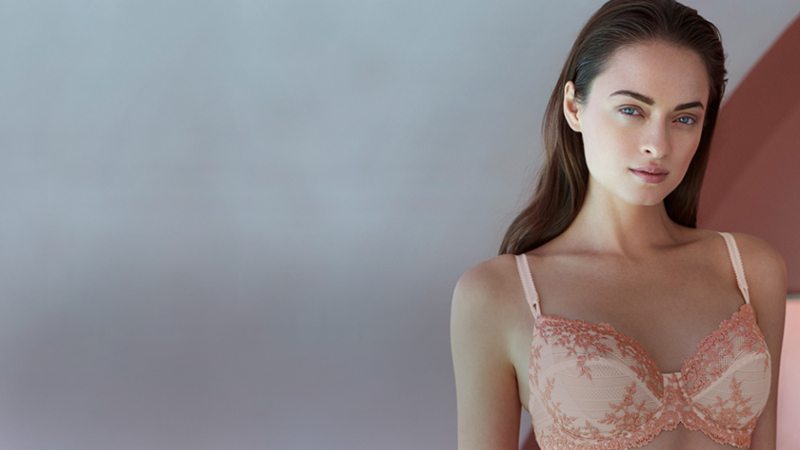 12. Cosabella
Take elegance to the next level with Cosabella. Featuring colorful designs, soft patterns, and a touch of lace, you'll want to wear this lingerie all the time. The family-owned company prides itself on producing excellent quality undergarments, no matter the occasion, designs remain timeless in style. You'll exude confidence and grace when wearing these intimates, and be proudly you.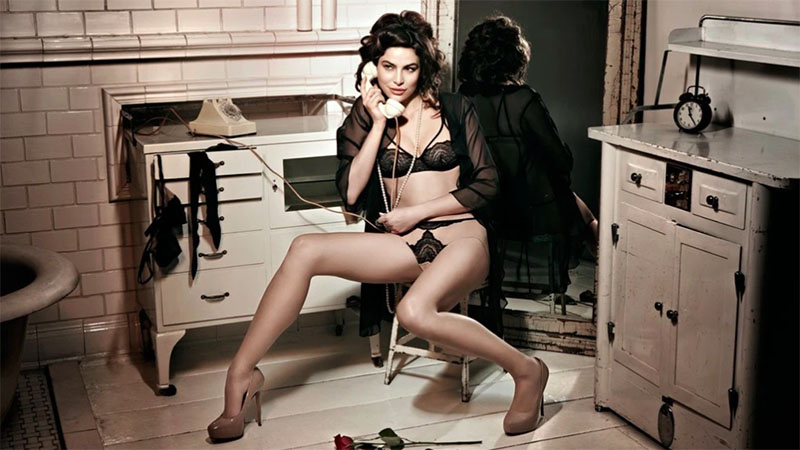 13. ThirdLove
Do you struggle to find the perfect bra for your body? ThirdLove is here to help, thanks to their inclusive range of sizes and styles. Using state of the art technology, this lingerie brand has an algorithm to find the best undergarments for you, and make them look as good as they feel. Featuring gorgeous designs for everyday wear, you won't look anywhere else!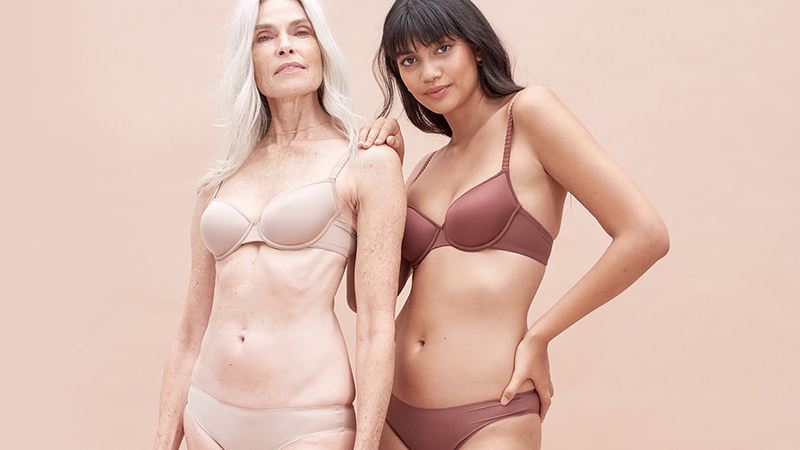 14. Spanx
Feel confident in your skin by rocking a pair of Spanx. Whether you need a bit of body smoothing or you prefer to create a soft silhouette, this shapewear will help you feel your perfect self. From pantyhose to half-shorts, they're body-hugging and slimming for any figure. These garments can offer an instant confidence lift and help you feel like the best version of yourself.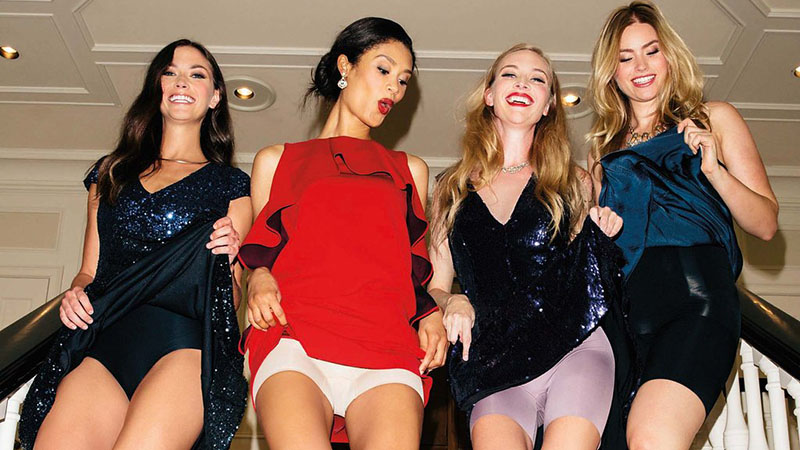 15. Maison Close
If you want to seduce your lover, look no further than Maison Close. This French lingerie brand is renowned for its sexy designs and is made for the modern woman. These pieces feature soft lace, sculptural shaping, and timeless luxury.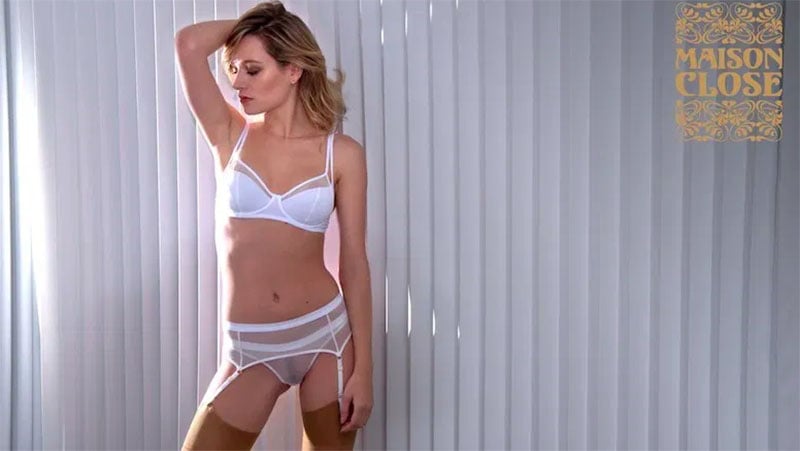 16. Commando
Feel like you're wearing nothing at all when you're in Commando. This seamless underwear is super comfortable, and it isn't seen through your clothing, no matter what you're wearing. Don't sacrifice style in this lingerie – the designs are flirty and feminine, making you feel sexy and discreet at the same time.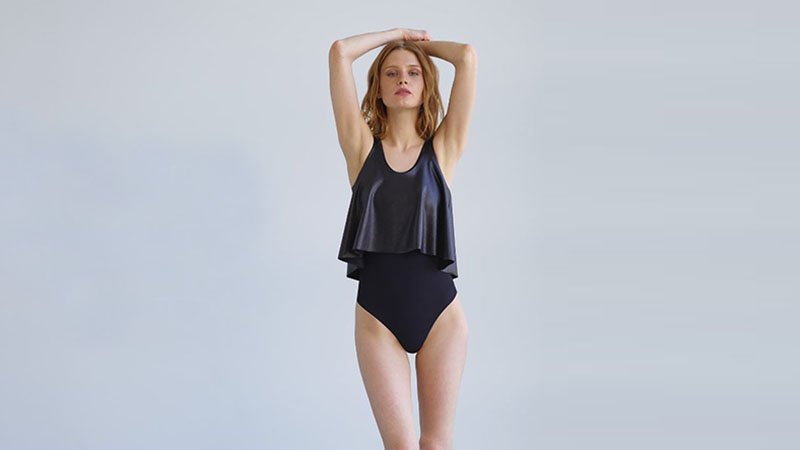 17. Myla
Feel like royalty for a day in Myla. With its roots in London, this lingerie brand finds inspiration from Covent Garden and Primrose Hill. Their designs celebrate the female form with delicate lace, impeccable structuring, and soft pop of color. Featuring buttery fabrics and elegant styles, these intimates will feel as if you're wearing nothing at all.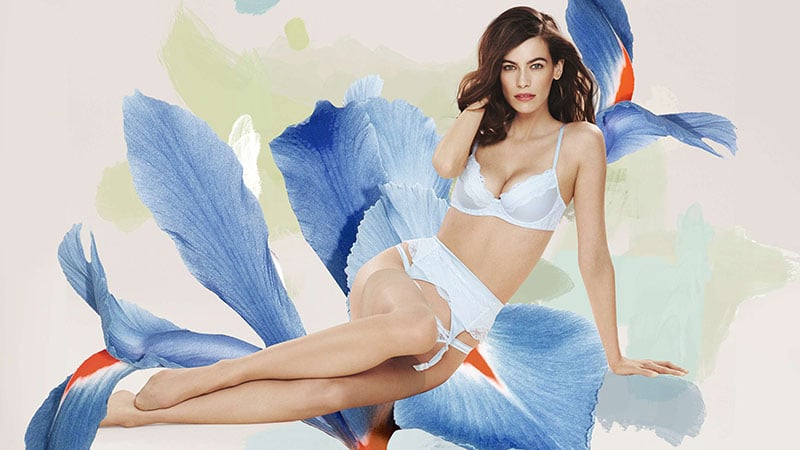 18. Kiki de Montparnasse
Whether it's your honeymoon or you're just feeling yourself, let Kiki de Montparnasse help you feel extra sexy. From corsets to slips, you can find the perfect lingerie for any occasion. This brand blurs the line between streetwear and sleepwear, combining a sensual style with a high fashion twist. These pieces celebrate every woman and make you feel like a million dollars.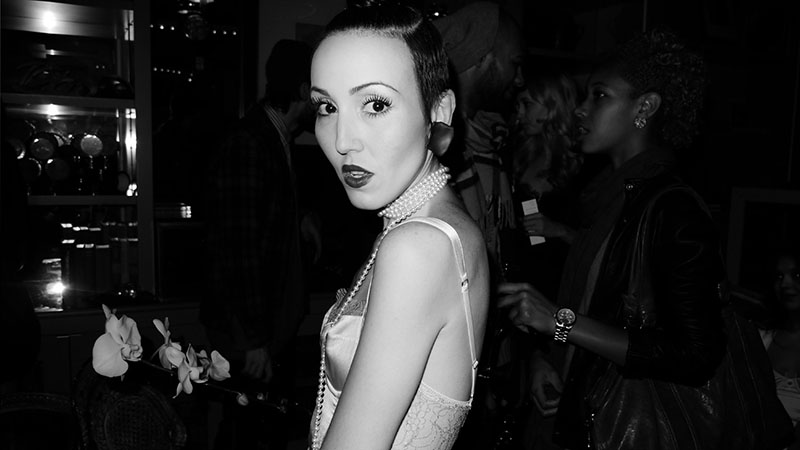 19. Yasmine Eslami
After working with Vivienne Westwood, Yasmine Eslami learned the art of corsetry and created her own lingerie line. Featuring delicate lace and flirty mesh, these feminine pieces showcase the beauty of simplicity. This Parisian designer knows how to make the wearer feel special, no matter where they are.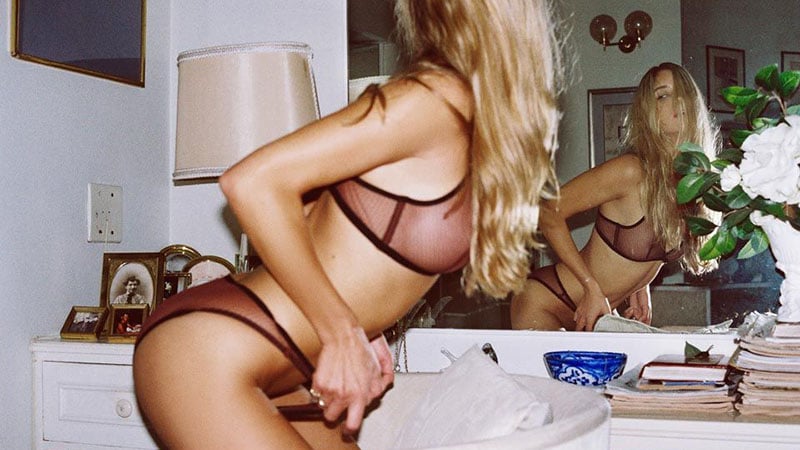 20. Fleur Du Mal
Combining classic designs with a modern twist, Fleur Du Mal aims to change the way women view lingerie. The brand features delicate and seductive styles, the pieces are wearable in almost any occasion. Whether it's a boudoir shoot or your honeymoon, these garments will keep you feeling like your best self.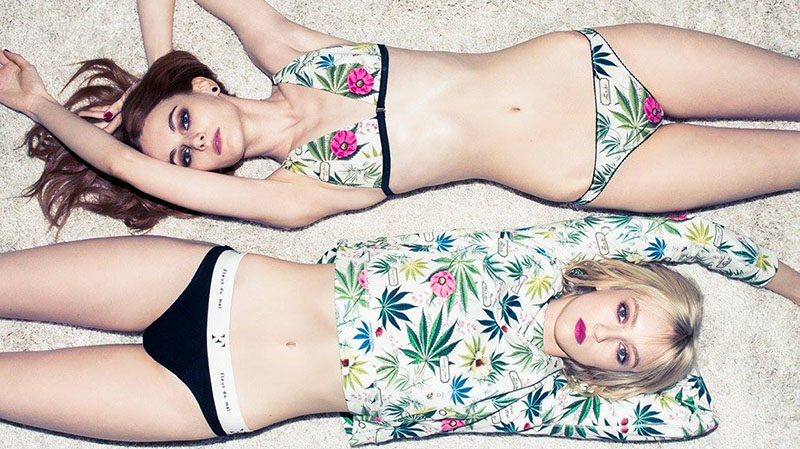 21. Wolford
Feel like Blair Waldorf herself in a set from Wolford. This timeless brand offers delicate and feminine pieces that are made for any woman. With silky fabrics and body-hugging silhouettes, there's a touch of vintage elegance behind every design. Feel as though you've been whisked to Vienna every time you wear this lingerie.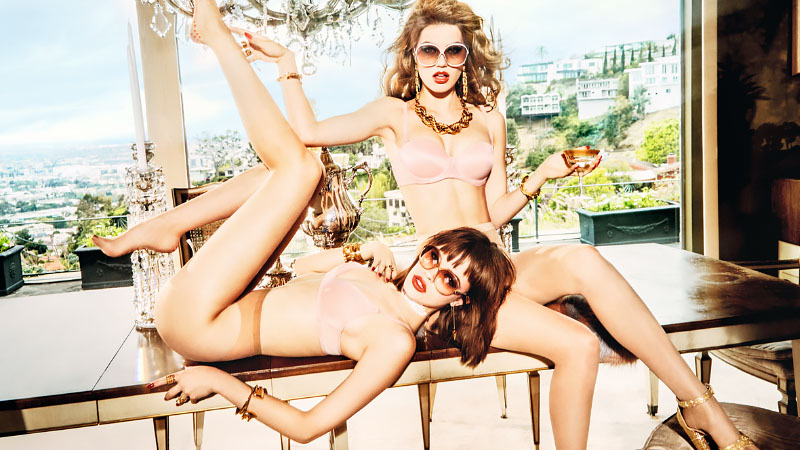 22. Maison Lejaby
Whether you prefer elegant designs, timeless style, or comfort, you can find all of them with Maison Lejaby. The French lingerie brand offers pieces that are perfect for a night out or a day in the office. Shape your silhouette, showcase your feminine form, and find comfort with every garment the brand produces – it'll be your new favorite.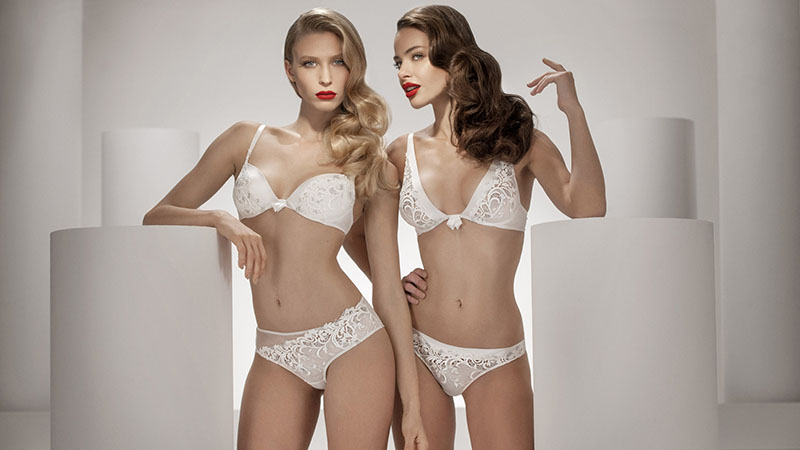 23. Thinx
Feel secure during that time of the month when you're wearing Thinx. Hyper-absorbant and comfortable, this underwear is made for ladies on their periods. While they look like regular lingerie, they can help you feel extra safe throughout the day and night. With a range of designs to flatter your personal needs, they're the garments you'll thank yourself for buying.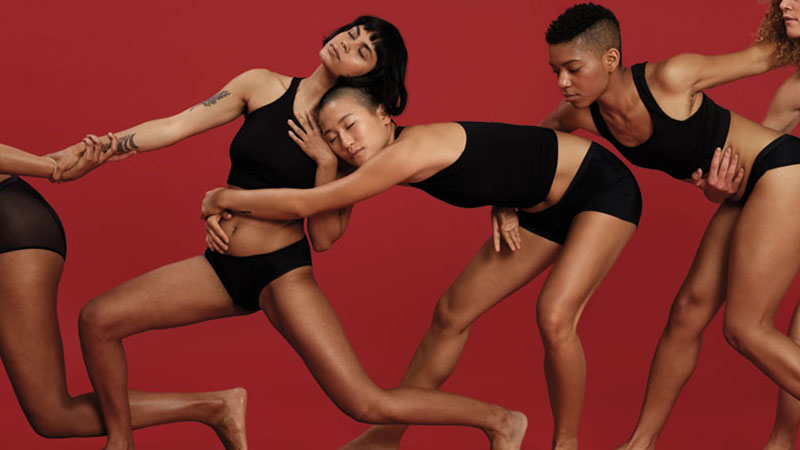 24. Coco de Mer
Exude elegance and romance in lingerie from Coco de Mer. Crafted from the most beautiful silks and lace, these designs are perfect for everyone. Sensual, seductive, and stylish, you can find the ideal piece for any occasion. With garments this stunning, you'll feel like an ethereal goddess.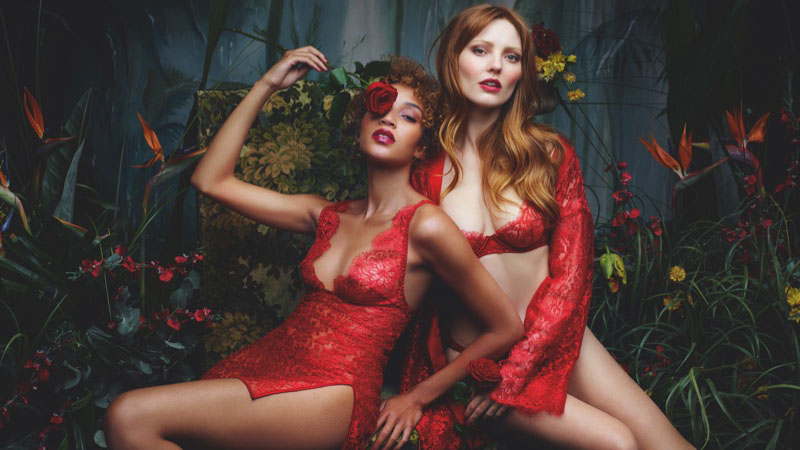 25. Love Stories
Blend casual designs with luxury, and you've found Love Stories. With the mix and match of patterns, soft fabrics, and a touch of lace, these are the pieces that you can wear every day. No bras in their collection feature an underwire so that you can experience pure comfort and ultimate elegance. You'll want to rock these garments on every occasion.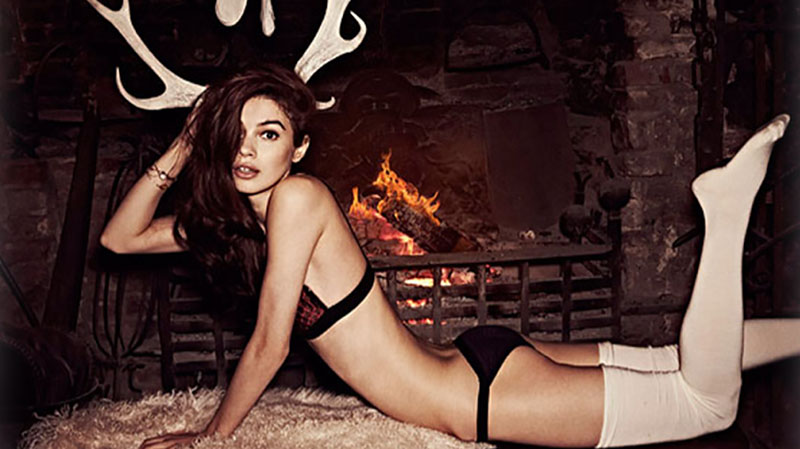 26. I.D. Sarrieri
From the seductive to avant-garde, the lingerie from I.D. Sarrieri is stunning in every sense. With form-fitting silhouettes and exquisite lace, these pieces will have you feeling sexier than ever. Choose from bodysuits to sets, and you'll instantly feel like the hottest person in the room.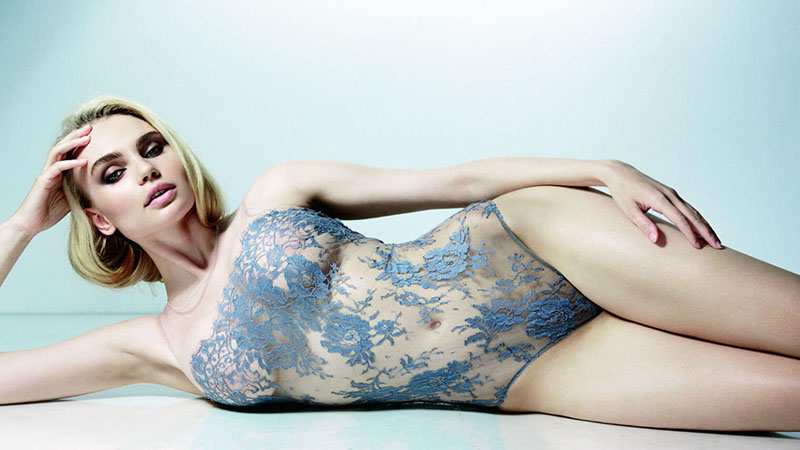 27. Simone Pérèle
Showcase your figure like never before in Simone Pérèle. From exquisite corsetry to delicate bras and sets, you can find yourself in love with every piece in the collection. As Madame Simone Pérèle said herself, 'self-confidence is a beauty that never fades', and that's what you will feel in this lingerie.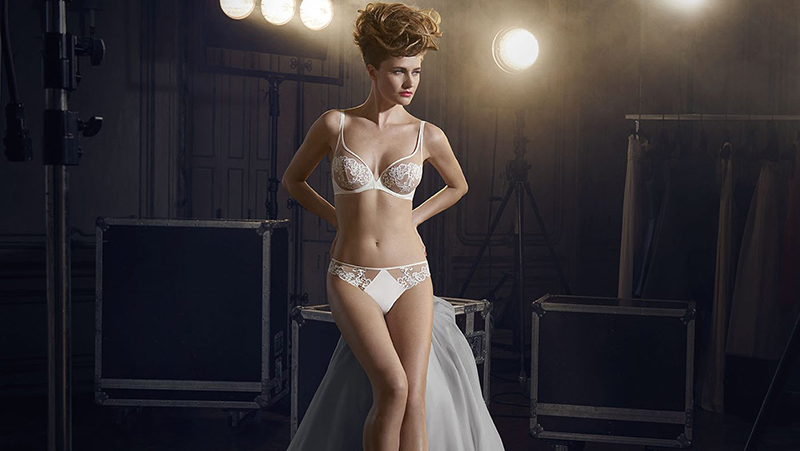 28. Intimissimi
Intimates shouldn't have to feel intimidating, and this Italian lingerie brand is here to help women look and feel their best. Intimissimi is an inclusive lingerie company that empowers people to wear undergarments any way they wish. From an everyday T-shirt bra to a sexy lace bodysuit and garter belts, there is something to inspire you. You can find a wide range of designs to suit your personal style – the elegant designs are timeless and will look fantastic in your wardrobe.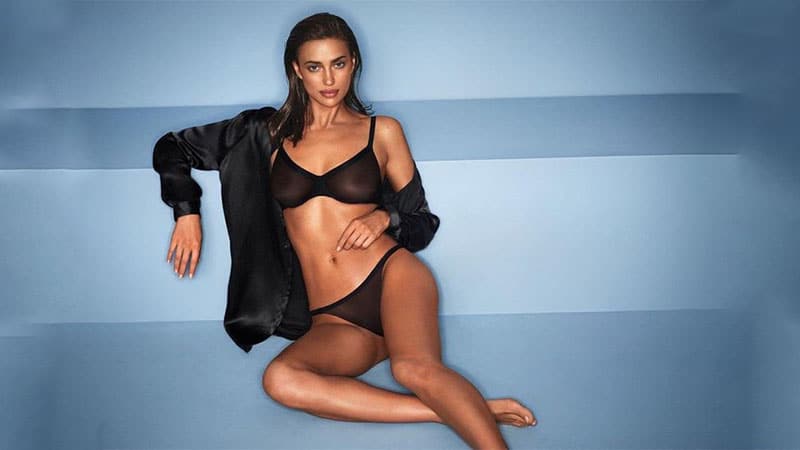 29. Hips & Curves
Your curves were made to show off, and they'd look incredible in lingerie from Hips & Curves. This plus-size brand offers delicate underwear, shapewear, corsets and sleepwear, designed to flatter a fuller figure. Their sizes range from an M to 6X but refer to the size guide for a perfect fit if you're unsure. With such beautiful and fashionable pieces to choose from, you will find something to perfectly accentuate your silhouette and offer support for comfort and style.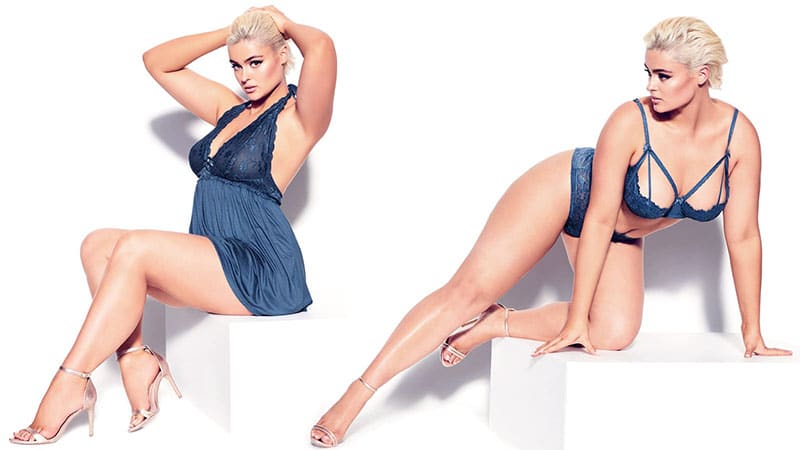 30. Soma
From the chilly nights in Winter to a hot sunny day, a set of underwear from Soma will have you feeling your best. This brand offers an inclusive range of lingerie, sleepwear, and separates that will contour your shape well and flatter your taste. You can find a huge range of comfortable underwear featuring the no-show Vanishing Edge technology that creates a smooth illusion. If you're struggling to find the right bra that fits you, you're in luck. This brand offers boutique service with certified bra fitters to help you get the right garment made exactly for you.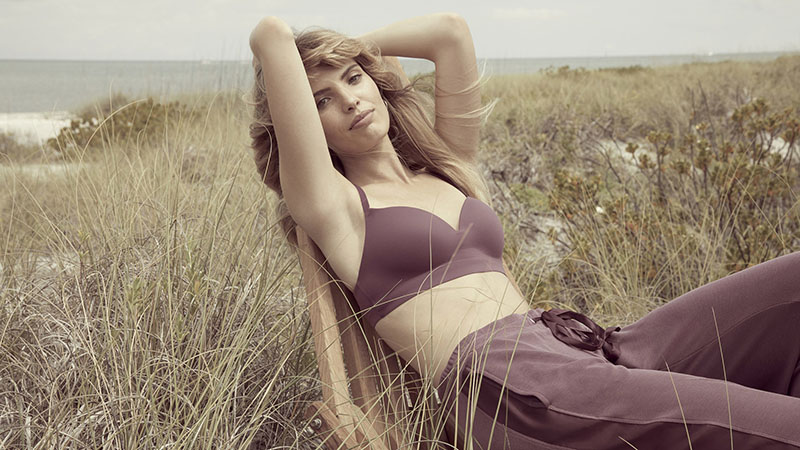 31. Tallulah Love
There's no better feeling than finding underwear that celebrates your natural curves. Tallulah Love is a luxury lingerie brand that seeks its inspiration from France but adds a British twist. These garments are created with hand-drawn embroidered designs, comfortable fabrics on the skin, and colors to flatter everyone. Whether it's a special occasion or you want to treat yourself, you'll feel like royalty as soon as you slip into a set.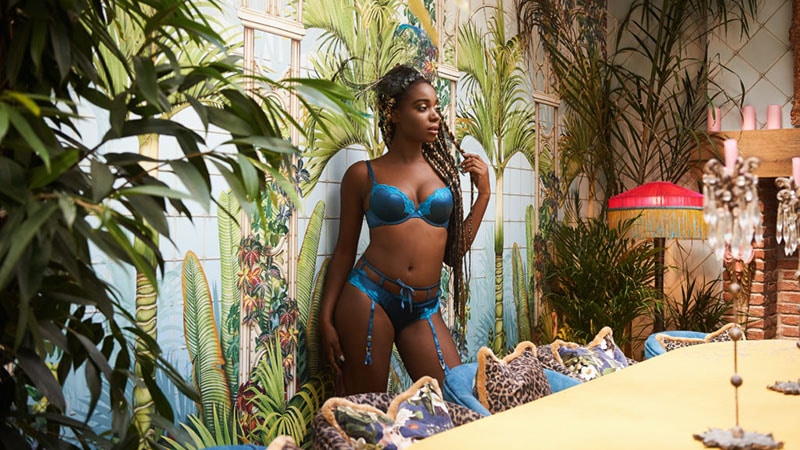 32. Studio Pia
There's something special about a set of lingerie from Studio Pia. Unlike traditional brands, this brand is guided by fine art and couture in Europe, harking back to regality, embroidered touches, and delicate embellishments. There are plenty of collections to choose from, such as the Sofia and Pera, which showcase jewel tones in the form of bodysuits, corsets, thongs, and embellished bras. They also have a wide variety of designs for brides who want to up the ante on their honeymoon.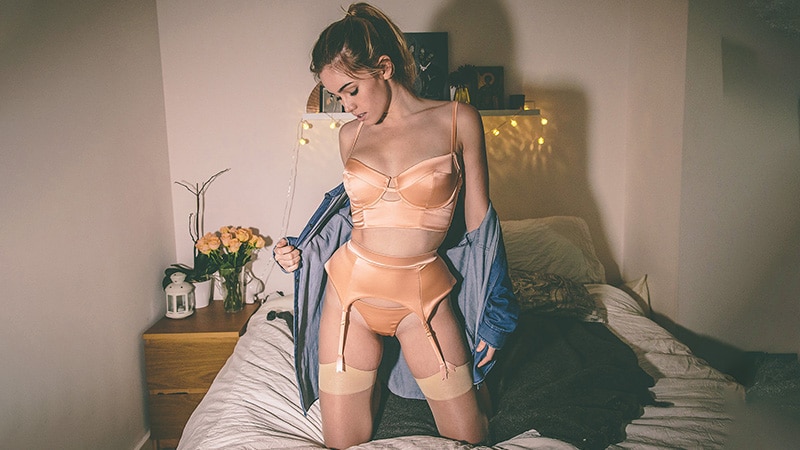 33. Fleur of England
With delicate fabrics, luxury craftsmanship, and a push for slow fashion, there's a lot to love about Fleur of England. This sustainably-suited brand uses ethically-sourced fabrics and materials, which are crafted to last for a lifetime. You can find a huge selection of nightwear made from silk and lace, meticulously designed to the last thread. They cater to women of all sizes, as everyone deserves the right to feel sexy.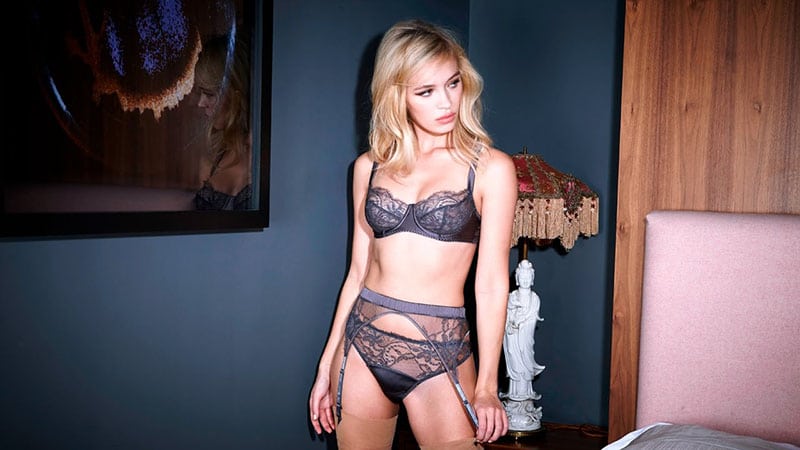 34. Lorette Lingerie
Escape to the French countryside every time you slip into lingerie from Lorette. This brand lovingly designs its pieces to reflect individual sensuality without restraining them into a societal box. Dainty, feminine, and effortless, you'll want to begin building a wardrobe of pieces. Designed by Parisian designer Laure Stromboni, the garments are universally designed so you can mix and match to your heart's desire.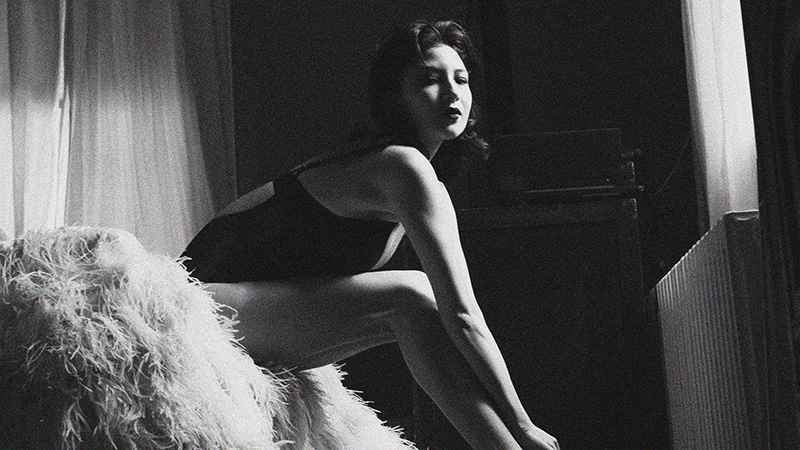 35. Chitè Milano
If you struggle to find a lingerie brand that understands who you are and fits perfectly to your body, then give Chitè a try. This brand takes underwear very seriously, giving you the freedom to create your own custom garments that flatter your form and style. As a slow couture brand, you can ensure that you're also taking care of the planet every time you slip these on. Plus, the designs are so beautiful, you'll never want to wear anything else again.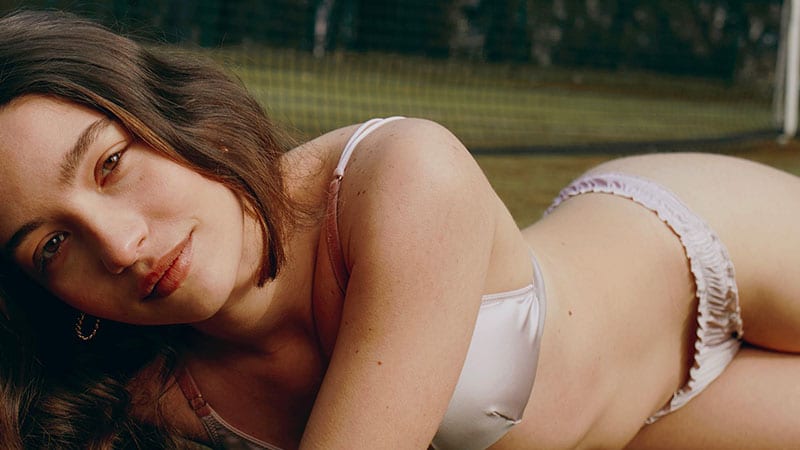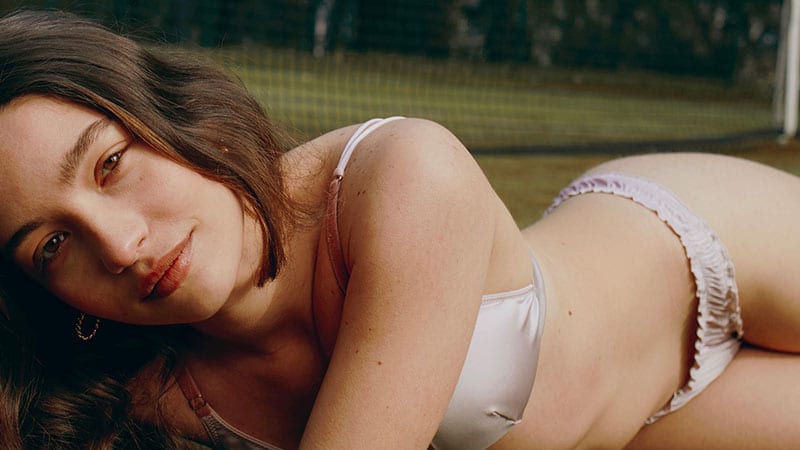 36. Journelle
From bodysuits to sexy lingerie and everyday underwear, Journelle has you covered – literally. This brand is female-driven, so you know that the pieces are created with the female form in mind. Each pair of underwear is tried and tested to help the wearer feel empowered and comfortable, whether in a lace teddy or separates and suspenders. Its name is taken from the French word 'journellement' – meaning daily, and this is an ethos that the brand channels with every garment.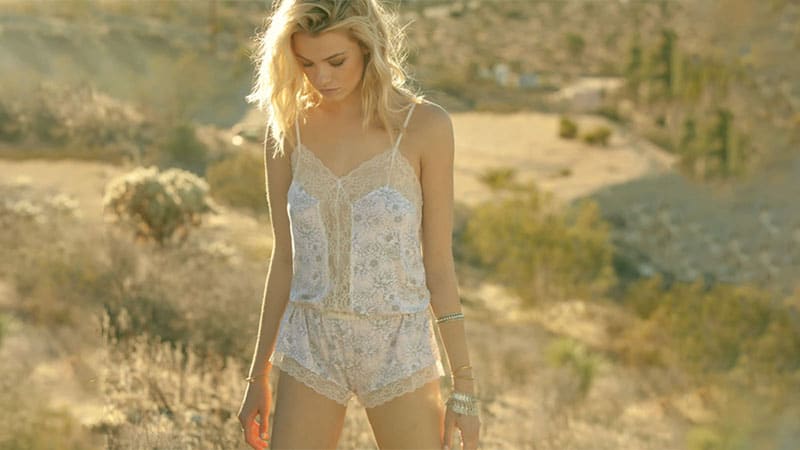 37. Araks
Araks is more than just underwear. This lingerie brand aims to keep women comfortable and caring for the female form with bold colors and elegant designs. While the designs may be modest and unassuming, the hues are vibrant and pleasing to the eye. With delicate lace underwear, supportive bras, and innovative shapewear, you can try something new every day and feel in total control of your body.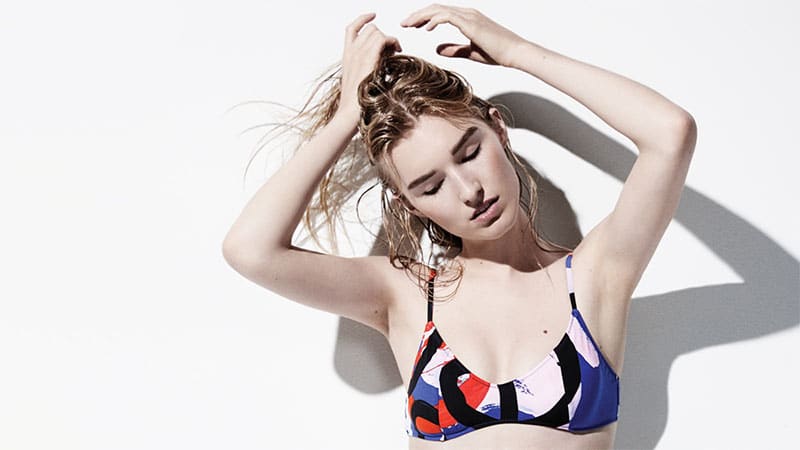 38. Bluebella
If you're on the lookout for a set of lingerie that looks incredible on your figure and represents the latest in lingerie design, then Bluebella is the brand for you. Seeking inspiration from the love for self-expression, you can choose from a huge range of delicate lace, embellished fabrics, and innovative designs that accentuate your curves and leave you feeling empowered and very sexy. Every garment aims to showcase contemporary sensuality, made for the modern woman in control of herself.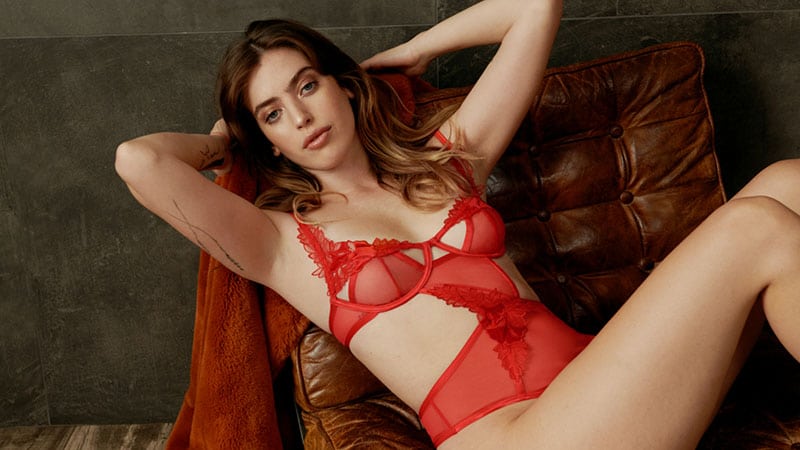 39. Mary Young
Made for every body type, Mary Young is an inclusive and sustainable-focused brand that delivers excellent garments. The buttery soft fabrics accentuate all silhouettes and empower the feeling of self-love, thanks to its forward-thinking designs and planet-friendly materials. When you purchase a pair of underwear from Mary Young, you are contributing to slow fashion, thus helping the planet and giving yourself an extra boost at the same time.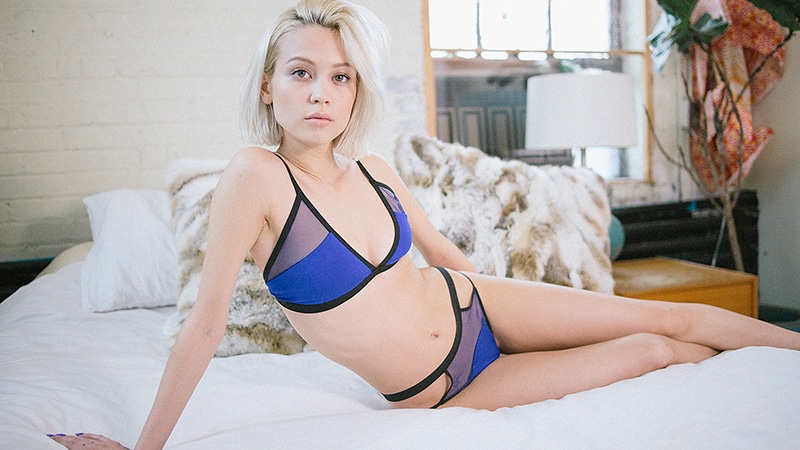 40. Love, Vera
Love, Vera was created to bridge the gap for Black women who want to find lingerie that empowers them and celebrates their curves. Born out of love, this brand delivers cool and sexy designs for women of all shapes and silhouettes. It's a diverse and inclusive brand that is changing the fashion game, one bra at a time. With lace, mesh, breathable cotton, and silks, you can showcase your beautiful figure and feel fashionable every time you slip on the undergarments.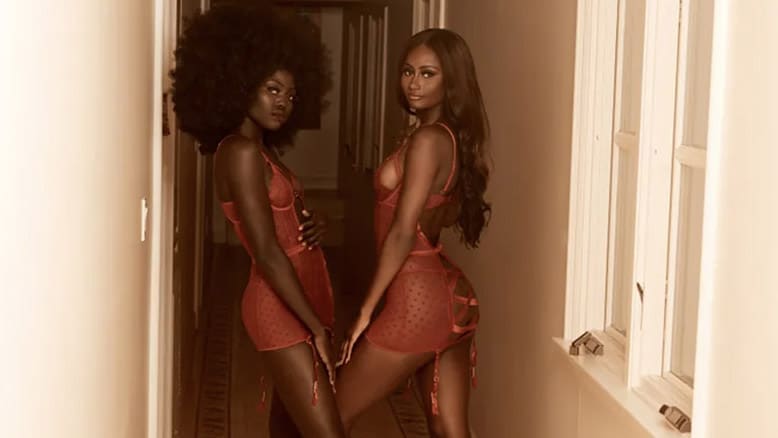 41. Adore Me
Whether you're heading to the office or enjoying your honeymoon, Adore Me lingerie is an all-inclusive and innovative rand made for the everyday woman. Combining sustainability, technology, and a love for fashion, there's a wide variety of bras, underpants, sleepwear, and loungewear to select. Whether it be a bustier, separates, or teddy, the pieces from Adore Me will spotlight your curves and inspire a feeling of sexiness.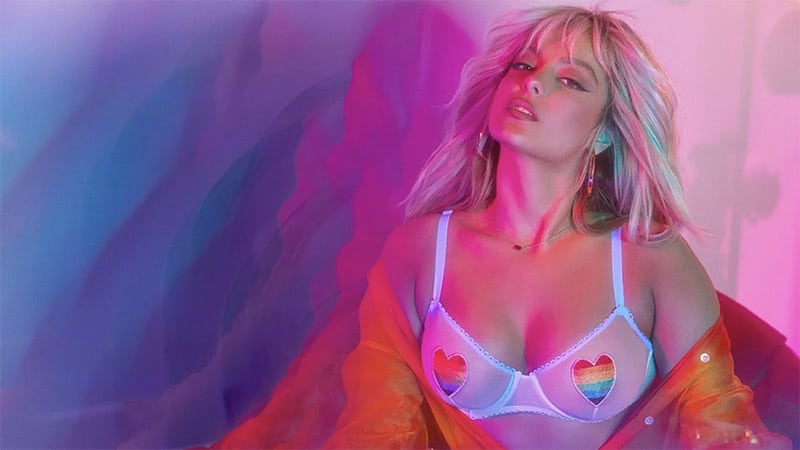 42. Anya Lust
It's one thing to have lovely lingerie on a hanger, but it's entirely another thing to have something that celebrates your body in the best way. These undergarments are inspired by romance, sensuality, and the beauty of the feminine figure, and the pieces reflect this in spades. Designers from France and England take the time to collect inspiration from everywhere, using delicate lace and silk that flatter your form and celebrate curves of all shapes and sizes.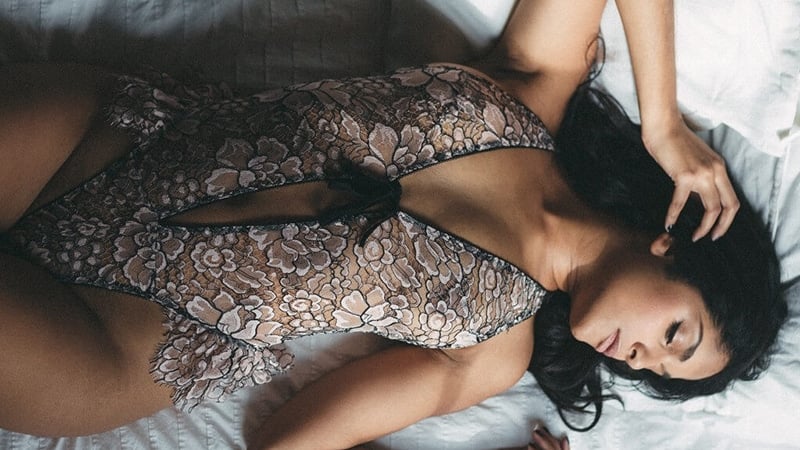 43. Nubian Skin
Finding nude underwear that flatters your skin tone shouldn't be a hassle, but for many women, it can be. That's where Nubian Skin comes in. This brand aims to find the right shade for your skin and creates underwear and hosiery that celebrates your complexion in every shade. Revolutionary in its design, you can find the perfect nude to create an effortless and seamless silhouette made for women of color specifically in mind. It's not just underwear available to try, you can find stockings, bodysuits, slips, and everything in between that is perfectly suited for your body.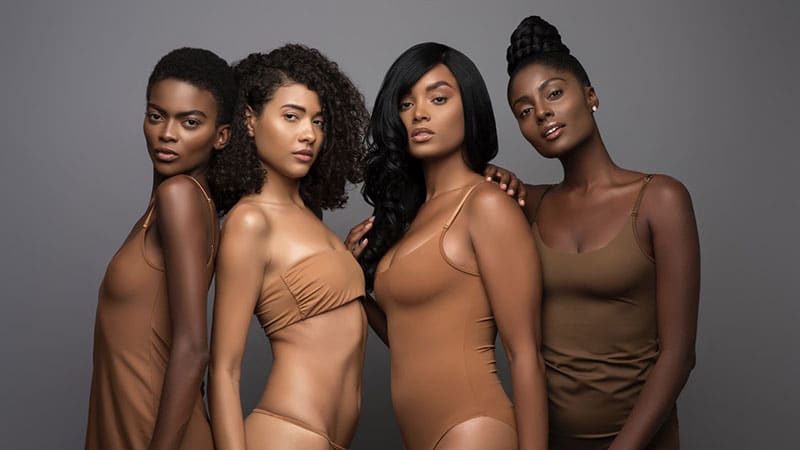 44. Pepper
Finding a bra that truly fits you shouldn't be a hassle. It can be a struggle for women with smaller breasts to support and accentuate their shape while feeling empowered and sexy. Made to fit smaller body frames, you can say goodbye to gaps, awkward padding, and ill-fitting cups that often plague those on the lookout for the right bra. You can add a bit of extra oomph, support your girls every day, or find something sexy for a special occasion. Women of all shapes and sizes deserve to feel sensual and in control of their bodies, and Pepper is here to fill that gap.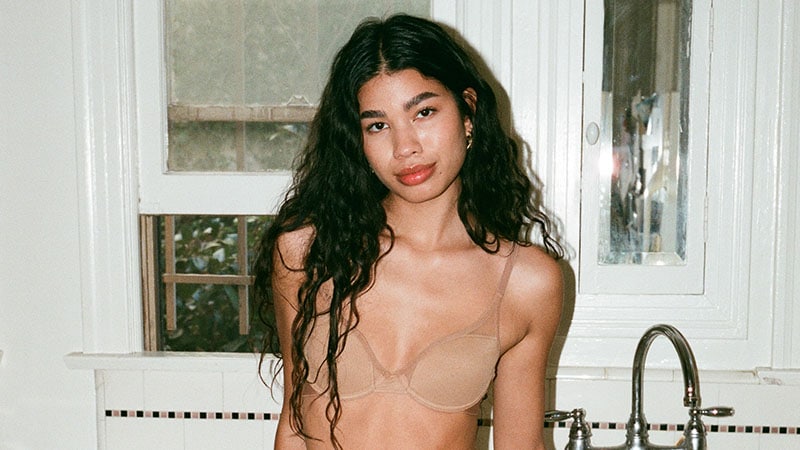 45. Only Hearts
You don't have to be on your honeymoon to wear sexy lingerie, and Only Hearts is here to make sure you know it. Innovative in design and intimate by nature, each set of underwear from this brand feels like a second skin. This brand has been around since the '70s and has spent decades perfecting the right silhouette to flatter your form. Each garment features delicate touches and versatile styles and is loved by Bella Hadid, Kate Moss, and Cardi B.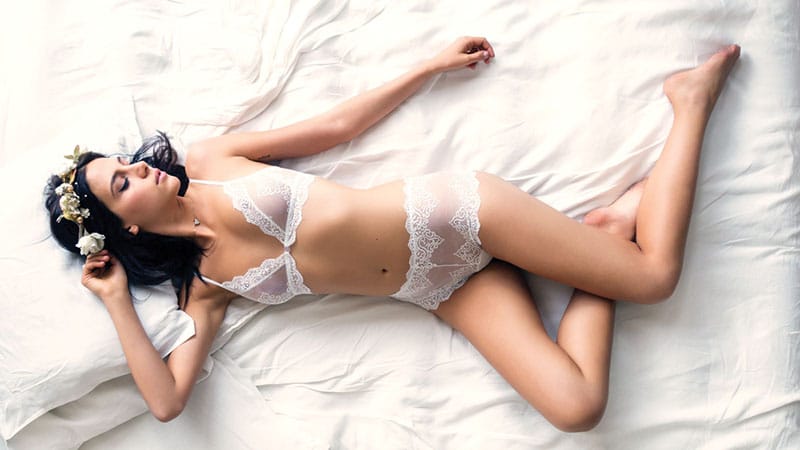 46. CUUP
The modern bra isn't like the ones you may know. Unlined, breathable, and delicate, the lingerie from CUUP is made for every body type and cup size. Without the need for excess materials, it's the perfect everyday undergarment that doesn't rely on frills or fuss. Unsure of your size? You can schedule a virtual fitting with an expert to ensure you get your hands on the right fit. Once you find your favorite style, you'll want a set in every color.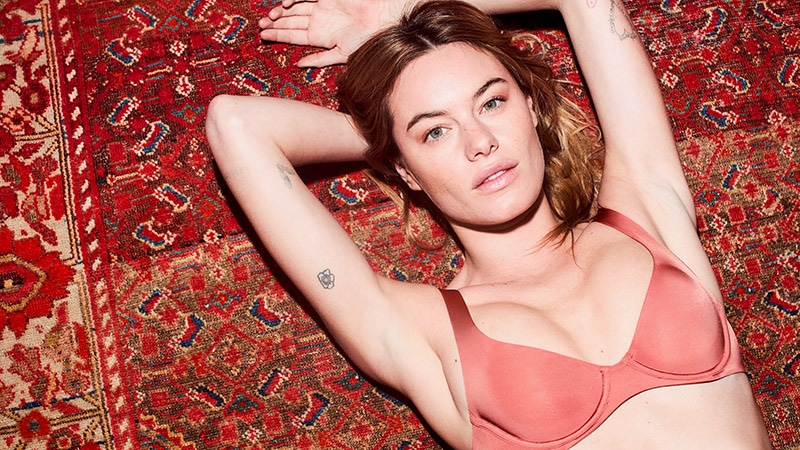 47. Nude Barre
With 12 shades to choose from, finding the right underwear to match your skin tone has never been easier. Everyone deserves to get the perfect pair of nude underwear, and now you can make sure they flatter your beautiful silhouette. From seamless thongs and bras to stockings and leggings, there's something to suit you with ease. Take a few minutes to discover the right hue for you – the helpful quiz will take the pain out of finding the right nude.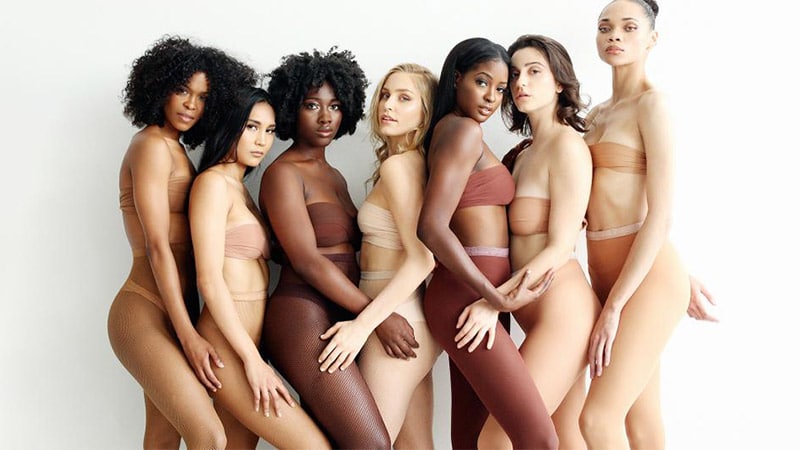 48. Thistle and Spire
Oozing sensuality and freedom of self-expression, Thistle and Spire is an edgy and inspiring brand that aims to elevate the current standard of lingerie. Every garment is created with women in mind and loves to explore new ways of celebrating the female form. There are bralettes, bodysuits, hosiery, and casual undergarments that later and accentuate your silhouette, with delicate and show-stopping designs that are sure to allure.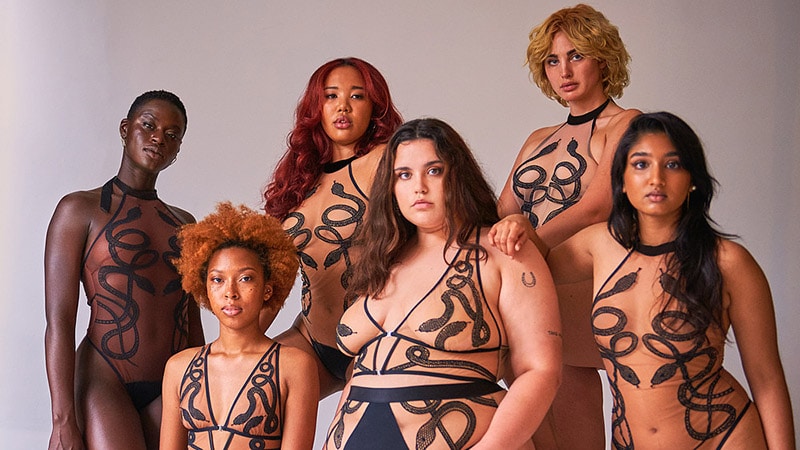 49. Hanky Panky
Since the '70s, Hanky Panky has made effortlessly chic underwear for women on the go. Sustainable and stylish, this brand follows a set of ethics that can be found with every pair of underpants. The brand has come a long way since its humble beginnings, creating some of the most iconic pieces that exist in everyone's wardrobe today, such as the seamless thong. It's time to elevate the idea of lingerie, and Hanky Panky is here to help along the way.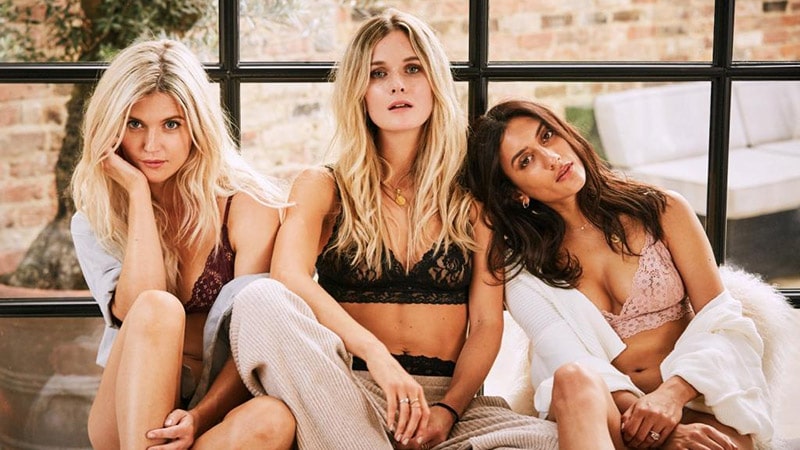 50. Cacique by Lane Bryant
Everybody deserves to feel sexy. Cacique is a plus-size lingerie brand that drives comfort and sensuality in its designs and wants to make sure everyone has a perfectly-fitted bra. Take the True Fit quiz to discover the perfect undergarments that flatter your figure and provide excellent support – it only takes a few minutes to unearth the right fit. This brand offers sizes 12-36 and cup sizes from B to K, so you can rest easy knowing you're in safe hands.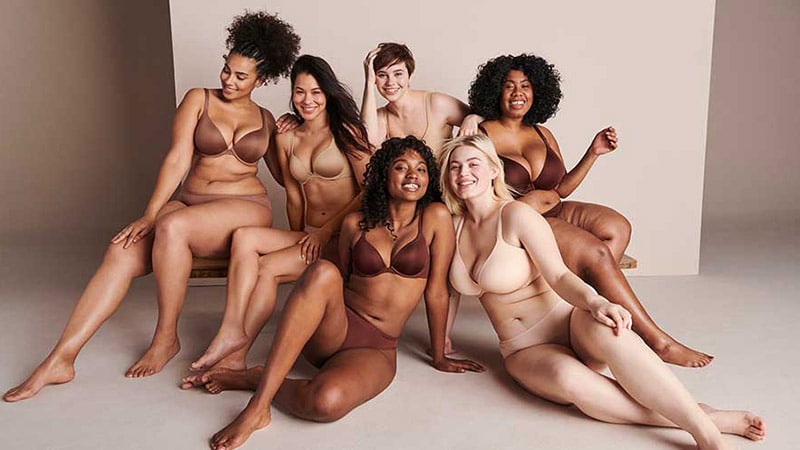 51. Elomi ROW
Life is too short to wear an ill-fitting bra. Elomi ROW is here to ensure you get the perfect fit the first time around. Fuller-figure women shouldn't have to sacrifice style for comfort, and this brand happily marries the two together. With cup sizes ranging up to a K, this underwear leaves you feeling supported and sexy all at once. What more could you want?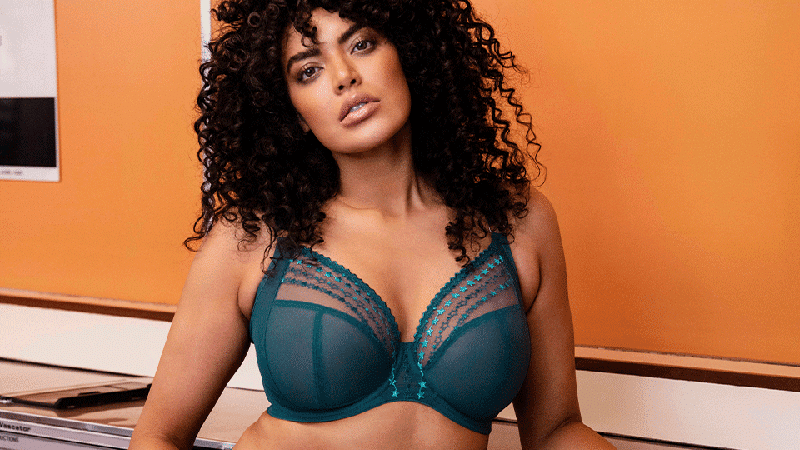 52. Eberjey
Eberjey honors the beauty of comfort, and you will truly feel at home as soon as you wear some of their garments. This brand has been in the game for more than 25 years, perfecting pajamas and underwear for everyday use. Its iconic PJs are just the beginning with Eberjey – you can find a huge range of nightwear, underwear, and lingerie for any occasion. These garments are sustainable, soft, and stylish, so you can ensure you are protecting the planet and yourself every time you slip them on.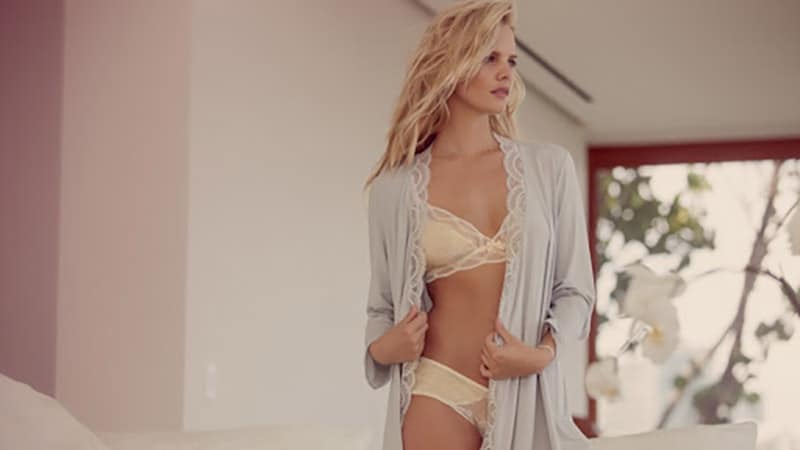 Lingerie Brands FAQs
What does lingerie mean?
Lingerie is a French word for undergarments and refers to women's underwear or nightclothes. Having the right underwear is one of the easiest ways to make a woman feel powerful and sexy. If you're choosing the outfit for yourself or a special occasion like a honeymoon, these lightweight delicate pieces are perfect for every woman.
What are luxury lingerie brands?
Some luxury lingerie brands to know are Agent Provocateur, Ann Summers, Versace Lingerie, La Perla, Natori, Maison Close, and Wacoal Lingerie.
Which is the sexiest lingerie?
The sexiest lingerie is different for each woman and depends on the fit and how it makes her feel. Lingerie is meant to make you feel confident and beautiful and celebrate your form. Some of the most popular brands include Hedoines, Beija London, Agent Provocateur, La Perla, and Natori. 
What is the most comfortable lingerie brand?
Among the most comfortable lingerie brands is Natori, celebrated for their comfort and style with pieces that are timeless and available in different cuts. Beija London is also known for their comfort and their consideration of how cup sizes. 
SUBSCRIBE TO OUR NEWSLETTER
Subscribe to our mailing list and get interesting stuff and updates to your email inbox.