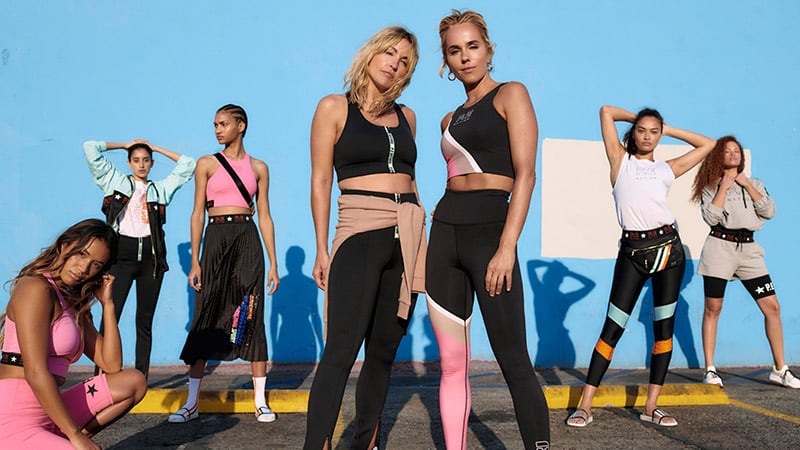 Get active while looking stylish with a pair of cool leggings. Our favorite brands feature luxury fabrics, innovative technology, and world-class athlete endorsements. You can wear them at the gym, hit the trails, pop out for coffee, or simply lounge at home in the best of these elegant and practical designs.
1. Adidas by Stella McCartney
Combine one of the world's leading sportswear brands with one of the United Kingdom's most exciting designers, and you've got yourself an athleisurewear hit. If you're looking for great leggings, then the iconic partnership between Stella McCartney and Adidas is for you. Beginning in 2004, the success of the union has grown and evolved over the years. It even saw Stella take the reigns as Creative Director on behalf of Adidas for Team Great Britain at the 2012 and 2016 Summer Olympics. Subsequently, their collaboration lines have grown to include apparel for a variety of sports, including yoga, running, tennis, and swimming, among others. Stella's iconic crisp lines and sexy feminity complement Adidas' innovation and fabric technology that successfully bring the designs into the sporting world.
SHOP: Adidas by Stella McCartney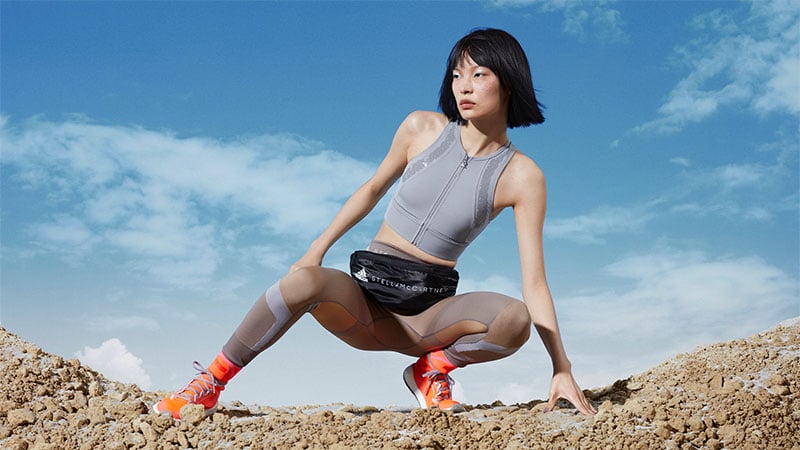 2. Reebok x Victoria Beckham
In her third collaboration with Reebok, former Spice Girl Victoria Beckham takes inspiration from her past, as well as the future. Featuring ocean-inspired colors, you'll feel the California beach vibes before you even get the clothes on. Designed to be worn by the ocean, this collection is still just as at home in the gym. Additionally, the new designs, which include leggings that are perfect for running or yoga, are built for the elements. Reebok's latest advancements in fabric technology have made the collection sweat-wicking, moisture-absorbing, and U.V. protected. Therefore, for leggings that are stylish, comfortable, and ready for action, Reebok x Victoria Beckham is a perfect choice.
SHOP: Reebok x Victoria Beckham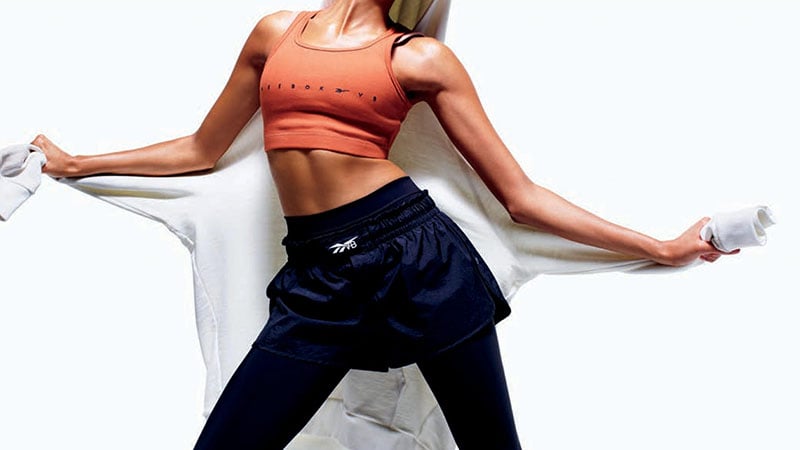 3. Nike
Nike is a world leader in sportswear. With cutting edge innovation, it's no wonder some of the best female athletes, including Simone Biles, Eugenie Bouchard, and Serena Williams, wear the brand. Their leggings feature fabric technology such as Dri-FIT to keep you cool and dry. Plus, there's Nike Infinalon for maximum movement, stretch, and comfort. Nike is also a leader in inclusivity and empowering women. To start, they produce activewear in a range of sizes that includes plus-sizes, and they advertise using different sized women. Then, they actively aim to include women in minority groups, such as Arab women. They do this by creating inclusive garments like the Nike Pro Hijab, which allows women who choose to wear a hijab to participate in sports more easily. As such, Nike is a great leggings brand for all women.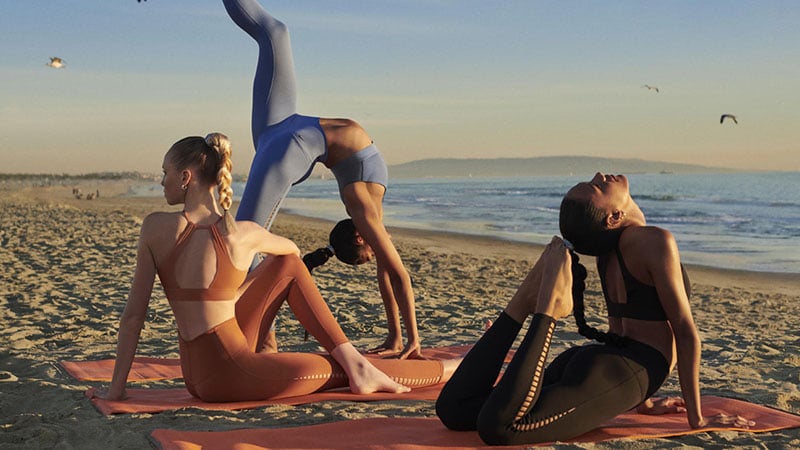 4. P.E. Nation
Launched in 2016, in Sydney, Australia, P.E. Nation is for all women. They focus on offering fashionable yet functional clothing. The range includes streetwear, technical activewear, snow gear, accessories, and more. Founders Pip Edwards and Claire Tregoning have created apparel, including leggings, that are design-driven, reflect seasonal trends, and have regard for sleek silhouettes. Furthermore, they use performance fabrics and technology associated with sportswear, so their garments can be worn all day, every day. Finally, the company also prioritizes sustainable practices and ethical sourcing. Plus, they've also partnered with i=change to donate $1 of every sale. These donations go to one of three Australian charities, which include Resort the Land, Bushfire Relief, and Restore the Reef. Feel great inside and out by buying a pair of legging from P.E. Nation.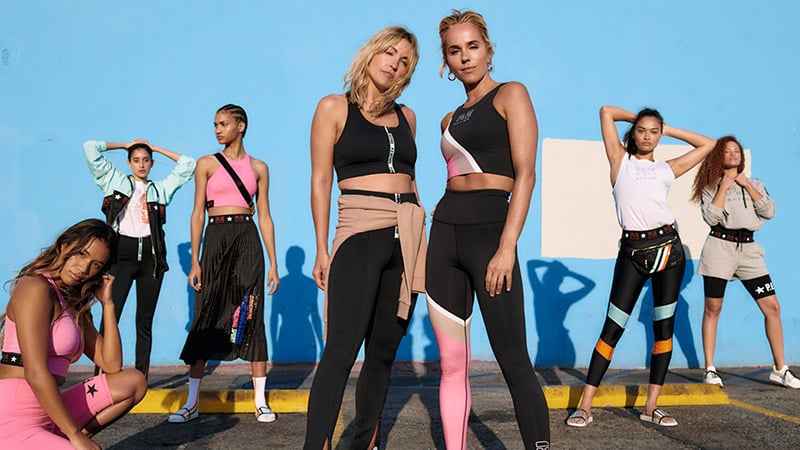 5. Lululemon
For ladies who seek the ultimate in leggings for yoga or the gym, Lululemon boasts somewhat of a cult following. Originating in Canada, they make a variety of activewear; however, yoga is at the core of everything they do. The company, which started with just women's yoga wear, supports the idea that yoga and meditation are powerful tools for wellbeing. As such, this belief shows through their philosophies and support of charities that give people greater opportunities to learn and practice yoga. When it comes to clothing, unlocking your potential is behind all of their fabric technology and innovation. They use unique materials, including performance fabrics such as Everlux, Luon, and Luxtreme. Additionally, there's their Naked Sensation category, which features Nulu and Nulux, which are soft and so lightweight it's like wearing next-to-nothing.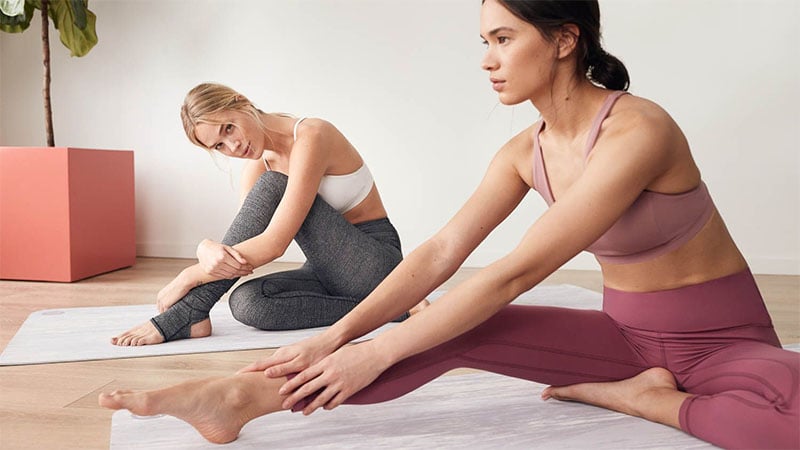 6. Commando
The best leggings don't always have to be about peak sporting performance. Sometimes, they're just about looking good. Leggings from Commando look incredible and feel just as good. Founder and designer, Kerry O'Brien uses the most luxurious fabrics available in her range of leggings, intimates, hosiery, and outerwear. Their fabric technology includes variations such as Butter, which is ultra-soft and made from beech trees, and their signature micro-fiber. Additionally, there's faux leather with four-way stretch, plus high-performance for when you do want to get active. The signature internal waistband on their leggings ensures a smooth fit, and the fabrics prevent sagging and bagging. With options like shiny black patent, casual denim, and sexy snake print, there's a pair of Commando leggings that is perfect for every woman's look.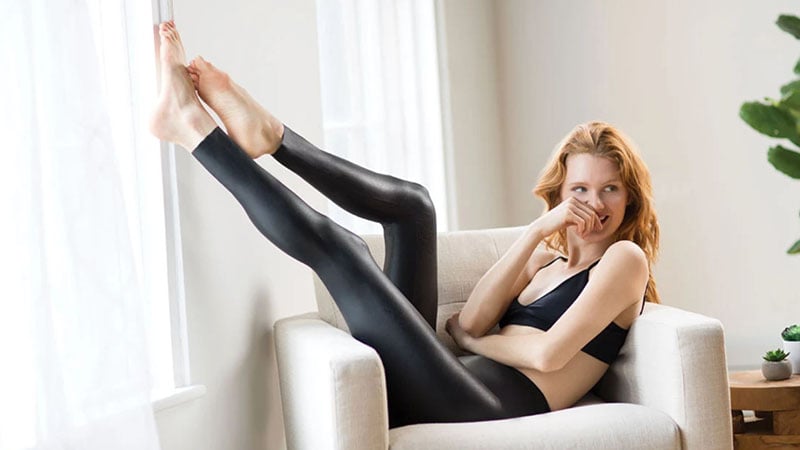 7. Givenchy
Givenchy is the ultimate in Parisian chic. Founded in 1952 by Hubert Givenchy, the brand boasts a classic and elegant Parisian notion of style. Their latest collections of sport-luxe leggings combine that French elegance with contemporary silhouettes inspired by the streets. Plus, they're comfortable and stretchy, made of a poly-spandex blend, with a high rise elasticated waistband, for a flattering figure. It's the perfect brand for leggings for the fashion elite.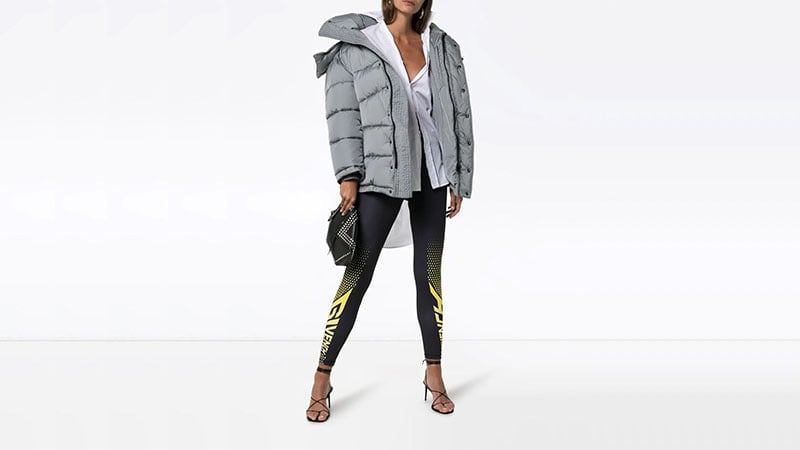 8. The Upside
Founded in 2014 by former model, television host, and swimwear entrepreneur Jodhi Meares, The Upside quickly gained a dedicated following. Based in Sydney, Australia, the company looks to fill the gap in fashion-informed sportswear, aimed at people who value both style and their physical wellbeing. There's no compromise on function in the name of fashion with The Upside's women's, men's, or beachwear. Known for their sleek style and refined patterns, a pair of leggings or a crop are easily recognizable as The Upside.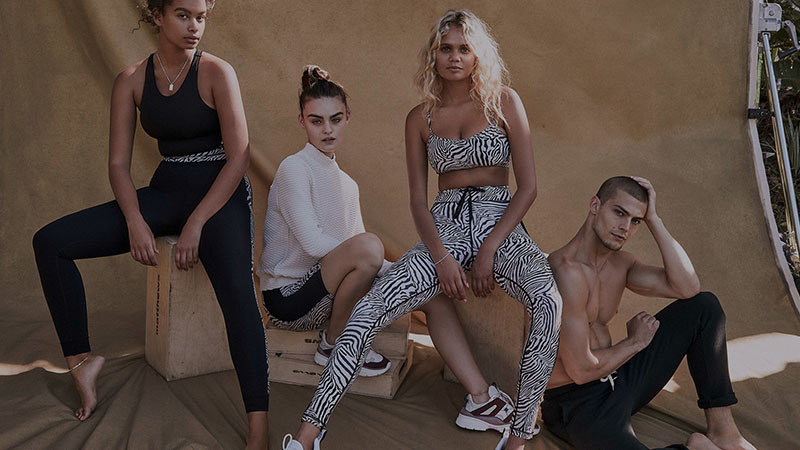 9. MSGM
Make a loud statement with a pair of leggings from MSGM. Vivacious and bold, MSGM is no wallflower. Founder Massimo Giorgetti has a reputation for interpreting the latest trends with kaleidoscopic flair and creativity. As such, he employs bright colors, intricate patterns, and compelling shapes in the design of his street and activewear. MSGM is based in Milan, where art and fashion collide with exquisite Italian tailoring. The leggings are soft and stretchy polyamide and spandex, with a high-waist and elasticated waistband. If you like to be the center of attention, you'll love this brand for your next pair of leggings.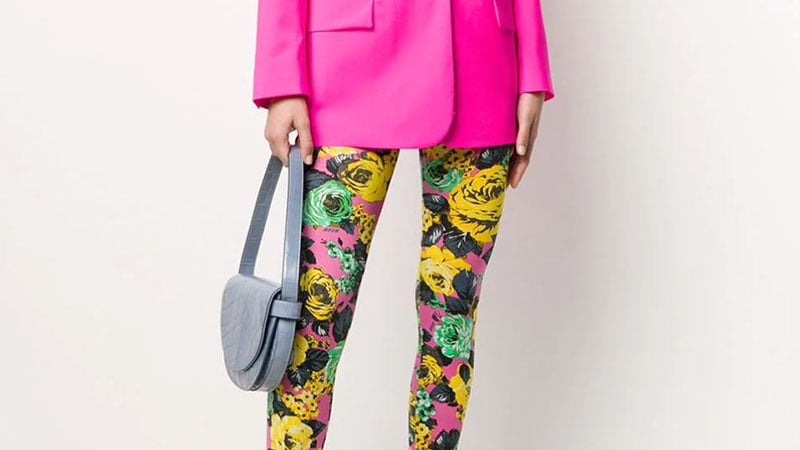 10. Beyond Yoga
Beyond Yoga is a brand for those who love yoga and love themselves. Inspired by the ideas behind yoga, including kindness, self-love, authenticity, and respect for the environment, the company makes soft athleisure that you'll truly enjoy. Made in California, Beyond Yoga stock inclusive sizing, up to a 3XL, and test their clothes on all body shapes. They also use gold-standard fabrics and materials, to ensure that your clothes not only feel fabulous but last for years. Finally, their yoga leggings feature high waists, with a wide waistband to avoid annoying fabric rolls. Plus, some styles even come with a convenient pocket!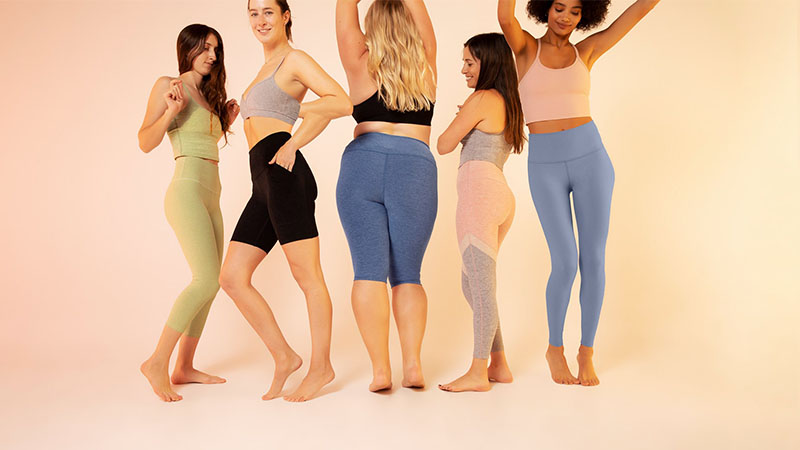 11. Marine Serre
You can wear Marine Serre's leggings as a statement on their own, or as bold component of a greater ensemble. The leggings in the latest collection are made in Italy, from the softest jersey fabric, and feature the signature 3D moon print. Additionally, they were designed with the female form in mind, so they fit like a second skin. Marine's brand officially launched in 2018, after working under notable names such as Sarah Burton at Alexander McQueen, and Demna Gvasalia at Balenciaga. She has, in a short time, acquired a cult following through her mix of classic French style, activewear influences, and cultural references. You'll really stand out from the crowd with a pair of her leggings.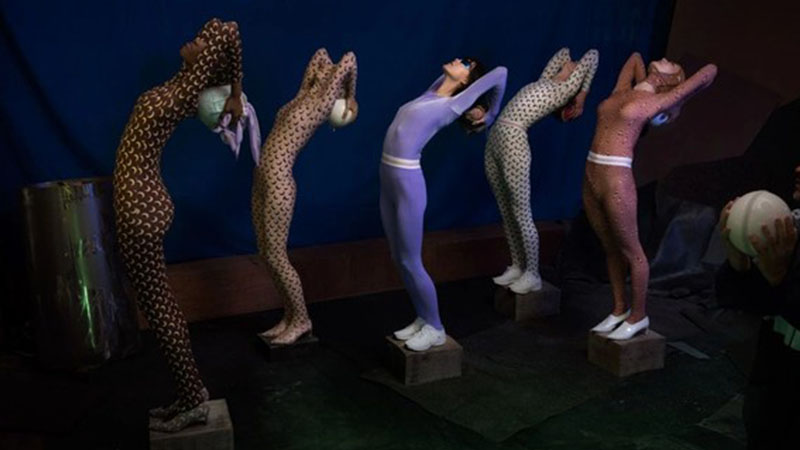 12. Versace
Versace is an Italian fashion powerhouse and symbol of luxury. Founded in Milan in 1978 by Gianni Versace, the brand is iconic, producing bold designs in both Haute-couture and ready-to-wear. Everything they produce is beautifully made from the highest quality fabrics, including their leggings. Consequently, their leggings serve more as a fashion-forward style choice, rather than performance activewear for sweat sessions at the gym. This season, the styles feature bold prints in Baroque patterns and with tropical flowers, as well as stunning crystal-studded fabrics. Undoubtedly, the most notable print of the season is a replica of Jennifer Lopez's iconic jungle dress that she sensationally wore to the 2000 Grammy Awards.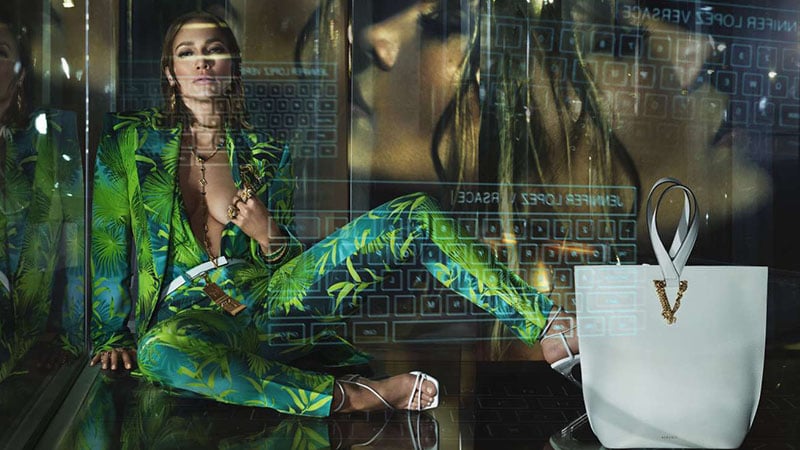 13. Off-White
Created by American designer Virgil Abloh, cult-favorite Off-White brings fashion to the track when it comes to women's sportswear. A central attribute of the Off-White brand includes the concept of "everything in quotes." Consequently, heavy quotation marks appear regularly in the brand's clothing, as do reinterpreted cultural iconography, and irony. Collaborations with sporting powerhouses like Nike have seen two worlds collide, with the release of leggings styled in the distinct Off-White way, but backed by Nike's science. As such, the brand has expanded both its reach and cultural appeal.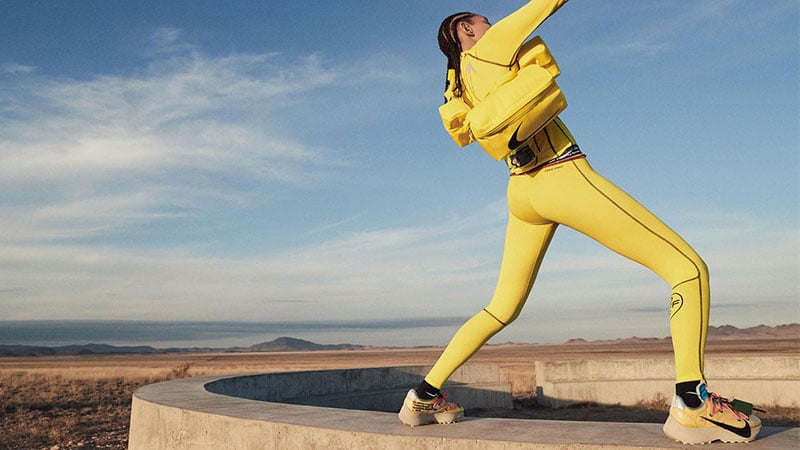 14. Jaggad
When you have two ex-sportsman at the helm of an activewear company, you know it's going to be a reliable brand. That's the case with Jaggad. Owned by former AFL players Chris Judd and Steven Greene, the company makes stylish and functional sports apparel. Therefore, it's perfect for serious runners, practicing yogis, or any woman looking to be comfy but chic. The company consults with athletes to ensure the garments are fit for purpose. Then, they manufacture with the latest construction techniques and best technical textiles. Finally, the newest season of ladies leggings boasts a subdued but stylish color palette accentuated by strategic color blocks, lines, and patterns.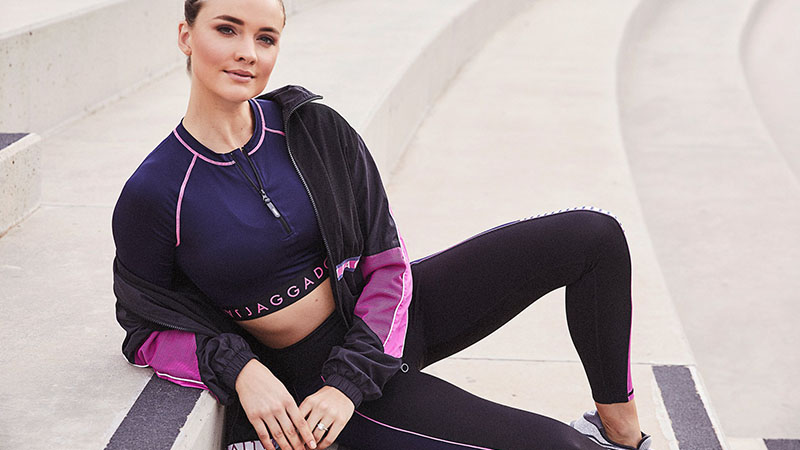 15. Alo Yoga
Alo Yoga takes yoga-inspired fashion from the studio to the street. Mindful movement, wellness, and community form the core inspiration behind the brand. Further, contemporary fashion trends are combined with luxurious fabrics and mindful movement to create their range. The brand caters to both men and women, embracing the inclusiveness of the yoga community. The leggings and tights are designed to sculpt, support, and reduce sweat. As such, they feature dry wicking and antimicrobial properties, a thick waistband for support and coverage, and compression for peak performance. Join the Alo community to live your most inspired life.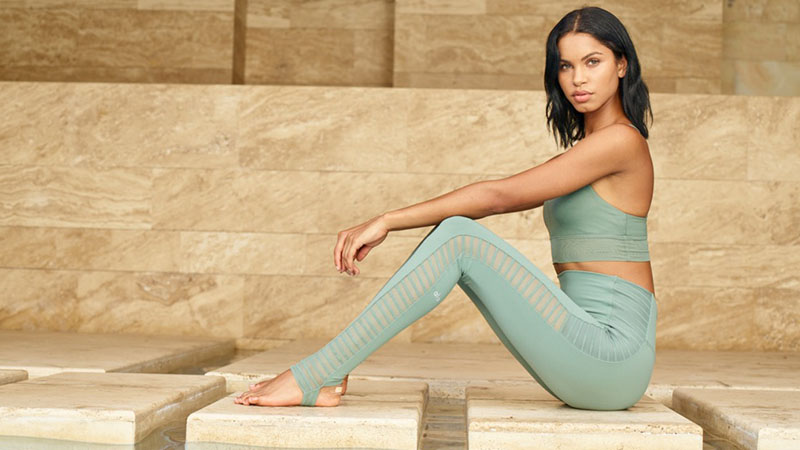 16. Paco Rabanne
Add some fun and sparkle to your workout with a pair of leggings from Paco Rabanne. Known as a fashion revolutionary, he experimented with household materials for his Haute-couture lines. Through this process, he created the iconic chainmail dresses. They came to define the rebellion of the Paco Rabanne brand. Continuing from this, the company has evolved into much more wearable styles that still make a statement. The current season leggings are the perfect example. Choose tropical prints that transport you to a beach in the Bahamas. Alternatively, channel the shiny chainmail dresses with a pair of sleek lurex jersey leggings in shiny pink or silver.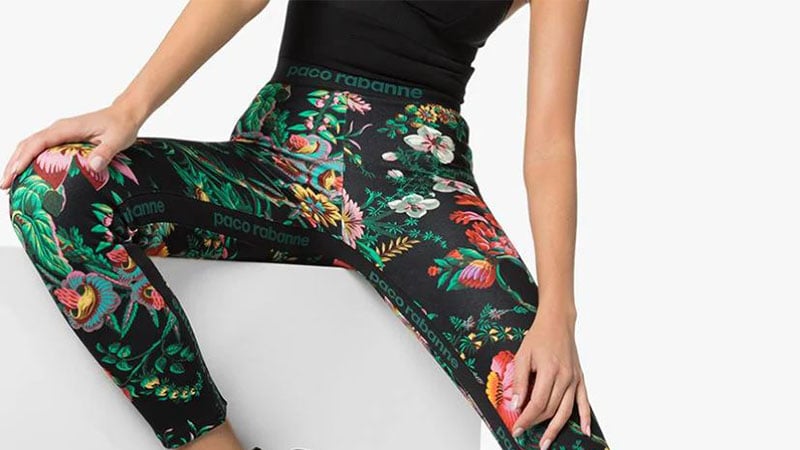 17. Tory Sport
Choose from three styles of leggings at Tory Sport — weightless, compression, or seamless. Their weightless tights are perfect for an intense workout, keeping you cool with their silky soft fabrics. Then, the compression tights are perfect when you need a little extra support, or to push your performance up a level. Finally, the seamless leggings are super comfortable and great for maximum movement. Tory Sport, and its range of activewear, forms part of the iconic American brand, Tory Burch. She launched her preppy-boho brand in 2004 after working in public relations for Ralph Lauren and Vera Wang. Then, in 2009 she also launched the Tory Burch Foundation, which empowers female entrepreneurs and business owners to achieve their goals. As such, buying leggings from Tory Sport keeps you active and comfortable, plus gives back to the community.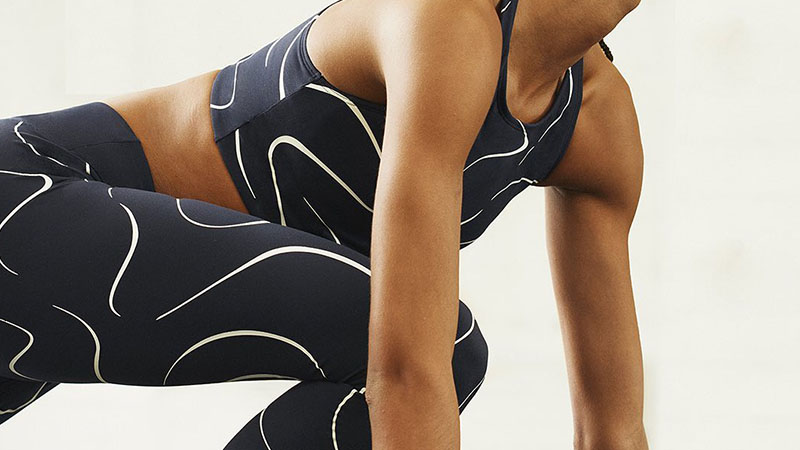 18. Zella
Zella is the in-house activewear brand for the luxury department store giant, Nordstrom. Whether you're out for a walk, hitting the gym, or hiking a mountain, Zella is made for you. Innovation, performance technology, and comfort are the drivers behind each design. The brand has rave reviews, and the Live In High Waist Leggins is one of the top-selling styles. Wear them to the gym, pack them for a vacation, or lounge around home in them — Zella leggings hold their own among the top brands.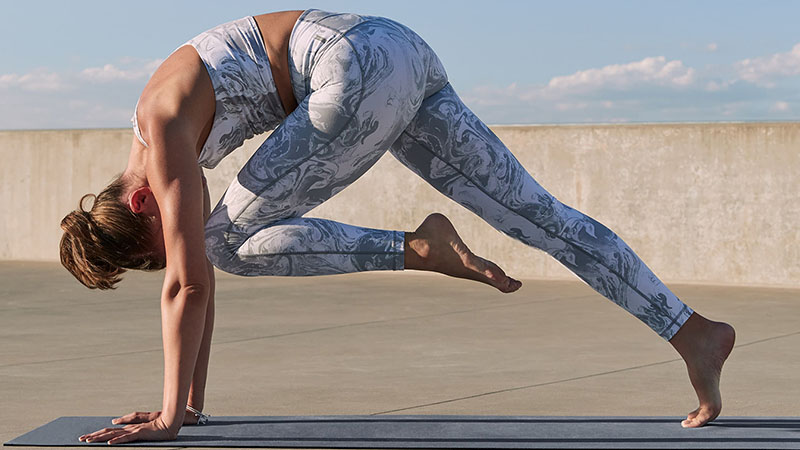 19. Spiritual Gangster
Spiritual Gangster was created with one goal, that "all beings everywhere will be happy and free." As such, founders and creators Vanessa and Ian Lopatin have fostered a company that not only makes beautiful clothing for yoga and exercise, but that also gives back. Their leggings are made from fabrics with sweat-wicking properties and feature supportive waistbands, tiered compression, and subtle design details. Meanwhile, proceeds from every sale go to Feeding America, which provides food to those in need. Embrace your gratitude and kindness when buying leggings from Spiritual Gangster.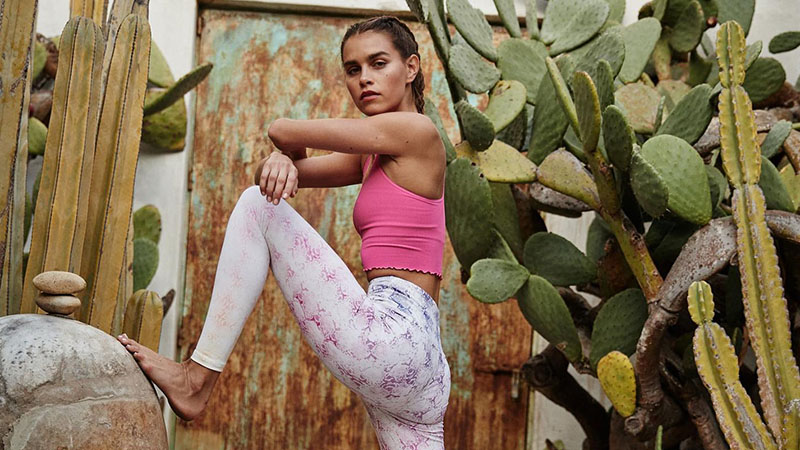 20. Puma
Set goals and push towards them with a pair of leggings from Puma. Like many other global sports brands, Puma consistently strives for passion, improvement, and sustainability. The company innovates and collaborates with creatives, designers, sportspeople, and other companies to stay at the cutting edge of sportswear. Based in Germany, Puma was established in 1948 by Rudolph Dassler, brother to Adolph Dassler, who went on to create rival brand Adidas. The brand now supports a variety of sports, including track and field, football, golf, motorsports, and basketball.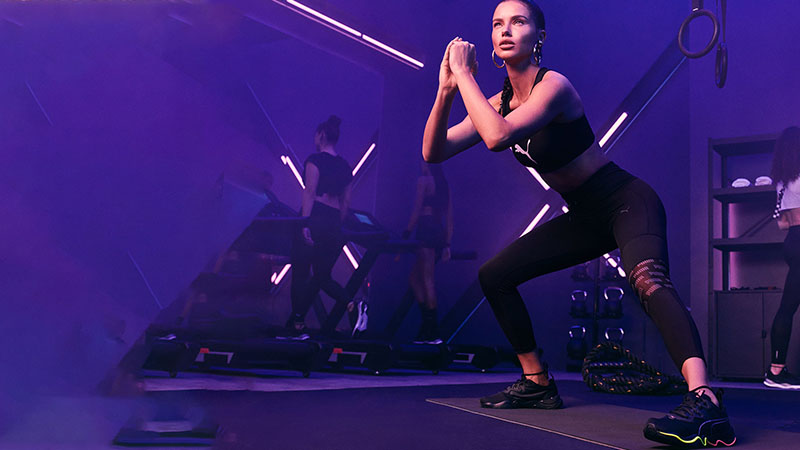 SUBSCRIBE TO OUR NEWSLETTER
Subscribe to our mailing list and get interesting stuff and updates to your email inbox.