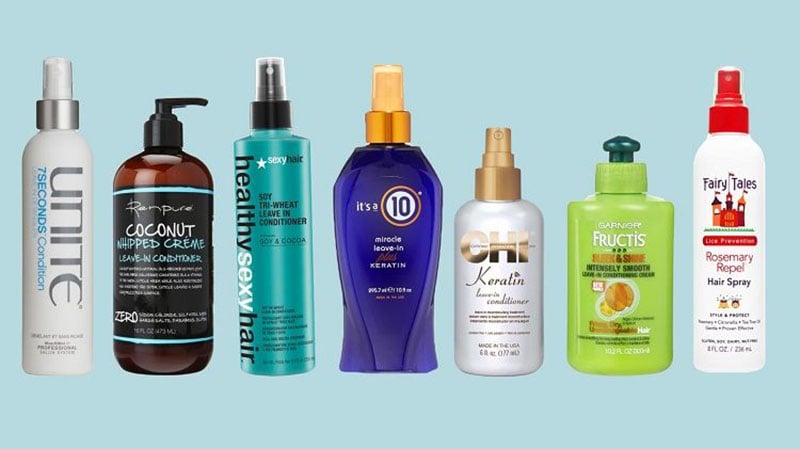 In today's world, keeping your hair healthy, shiny, and smooth can almost seem impossible. Sun, heat-styling, pollution, and even aging can all take their toll on your tresses, leading to dry and damaged strands. While it may be impossible to avoid these situations, there is another way that you can maintain great hair and turn back the clock on your tired locks. A leave-in conditioner is perfect for creating radiant, soft, and frizz-free hair. These potent products, which contain nourishing ingredients, are adept at taming even the unruliest of locks. So, no matter what your hair type, there's a leave-in conditioner for you.
1. It's a 10 Leave-In Conditioner Plus Keratin
Want to detangle, defrizz, and add shine to your locks? Then this leave-in conditioner by It's a 10 is for you. The formula, which includes keratin, works to replace lost protein, restore hydration balance and seal cuticles for extra silky hair. On top of that, this highly-recommended product also protects against heat.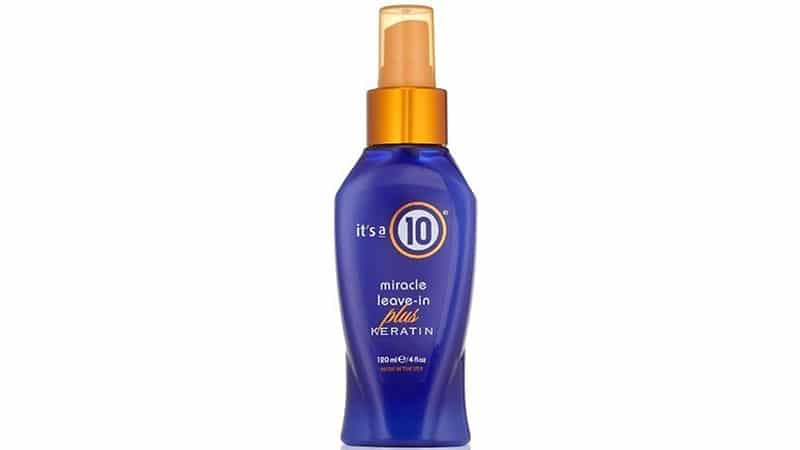 2. HSI Professional Argan Oil Leave-In Conditioner
This leave-in conditioner treatment from HSI Professional is perfect for all hair types. Its formula contains nourishing argan oil, which leaves hair more silky, shiny and free from frizz. As well as making hair appear healthy, this product also actively works to restore and strengthen damaged strands.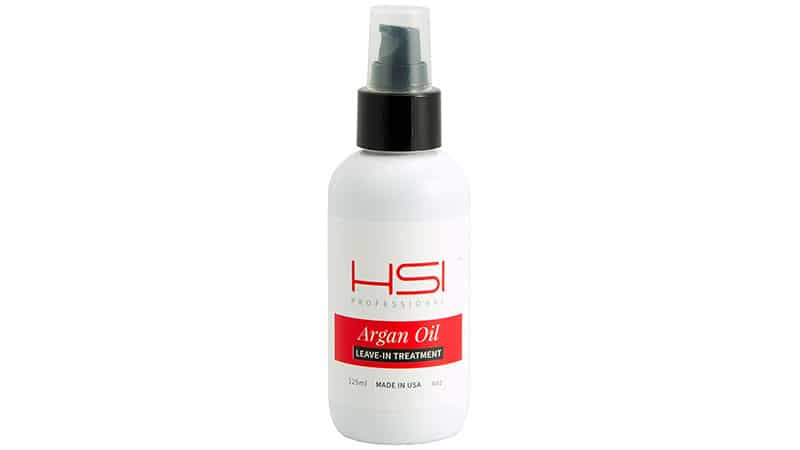 3. Garnier Fructis Sleek and Shine Intensely Smooth Leave-In Conditioning Cream
If you have frizzy, dry, and unmanageable hair, considering trying this leave-in conditioning cream from Garnier Fructis. The formula contains argan oil from Morocco and apricot to intensely soothe strands and provide long-lasting frizz control and shine.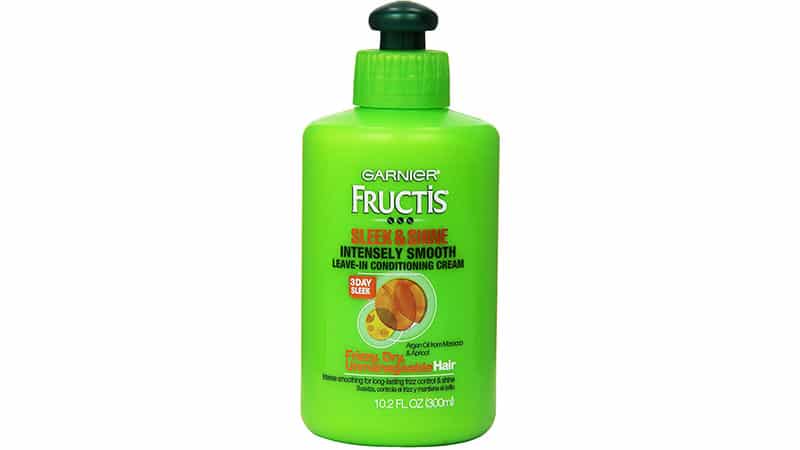 4. Mixed Chicks Leave-In Conditioner
Leave-in conditioner is an essential product for ladies with unruly curls, and this one from Mixed Chicks is one of the best. The curl-defining product, which is lightweight, non-sticky, and alcohol-free, promises to leave you with touchably soft, hydrated locks.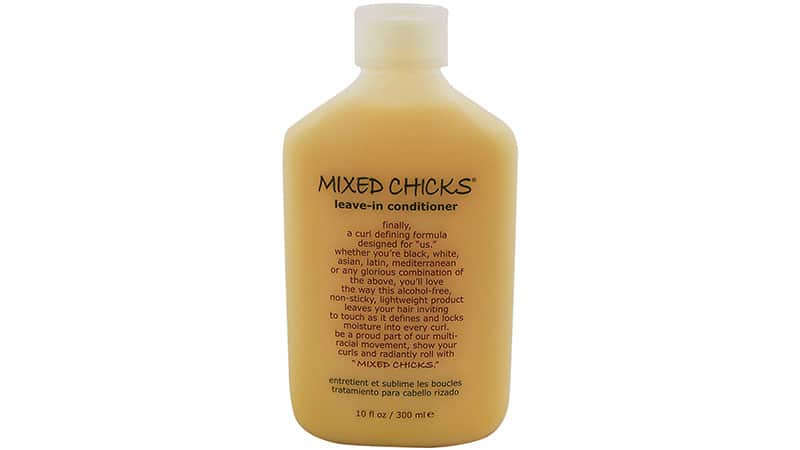 5. Art Naturals Organic Argan Oil Leave-in Conditioner
This leave-in conditioner from Art Naturals does the work of a salon treatment at home. Perfect for restoring and revitalizing dry strands, this product is just what ladies with damaged or thinning locks need. Its hydrating formula will moisturize and bring back radiance while repairing split ends and promoting healthy hair growth.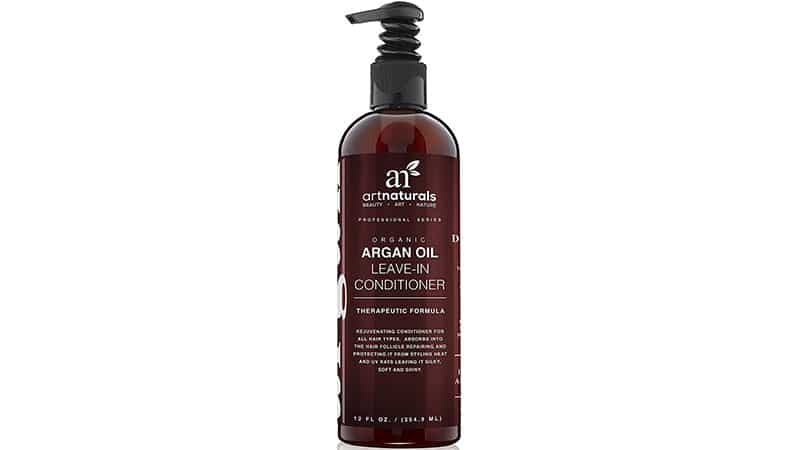 6. Aussie Hair Insurance Leave-In Conditioner
Aussie Hair Insurance Leave-In Conditioner will leave your hair not only looking and feeling great but also smelling great. The spray-on formula instantly tames flyaways and frizz for smoother strands while the orange, grapefruit, and lime scent imparts a wonderful aroma.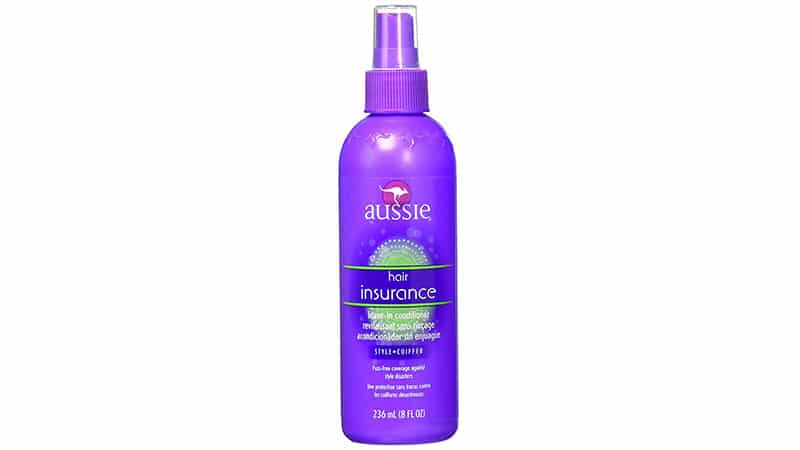 7. Paul Mitchell Original the Conditioner
Healthy hair starts at the scalp, which is why this leave-in conditioner from Paul Mitchell moisturizes both strands and the skin. The product, which is ideal for all hair types, works to balance moisture, prevent dryness, and improve texture for wonderfully soft and smooth locks.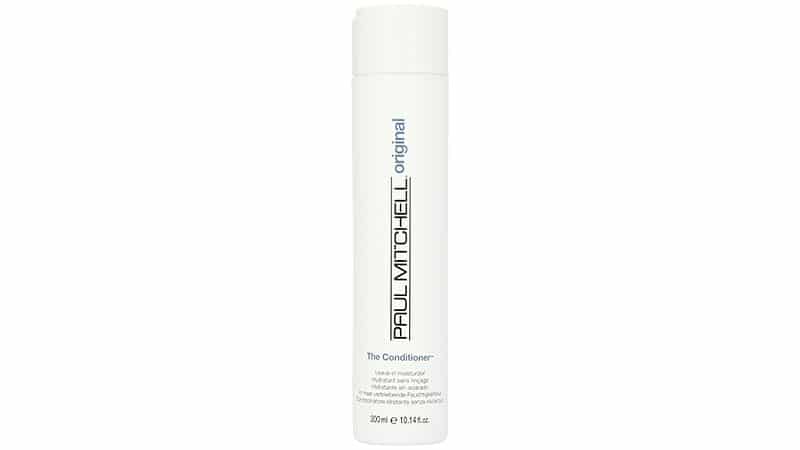 8. Giovanni Direct Leave-In Conditioner
Is your hair looking dry, limp, and lackluster after a summer spent in the sun and pool? Well, if that's the case, then you need this leave-in conditioner from Giovanni Direct. Enriched with certified, organic botanicals, this nourishing treatment moisturizes and detangles hair while building body.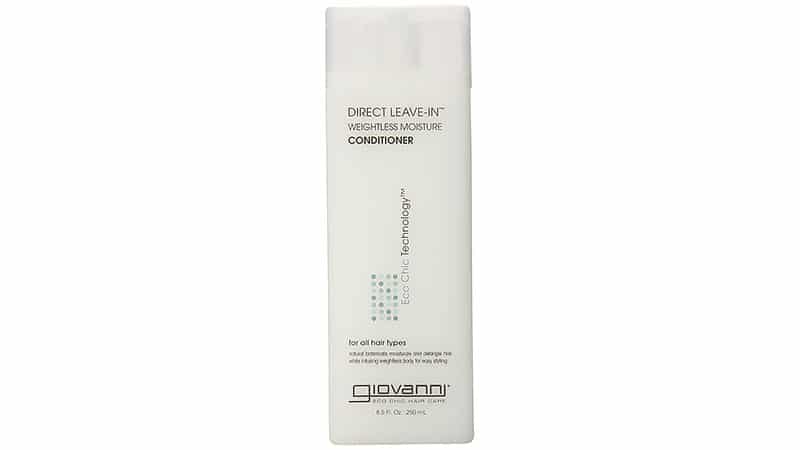 9. As I Am Leave-In Conditioner
Simply smooth on As I Am Leave-In Conditioner after cleansing and conditioning hair and your finished style will be softer, shinier, and more manageable. The formula, which contains natural ingredients and an organic strengthening agent, promotes healthy hair growth and keeps tangles away.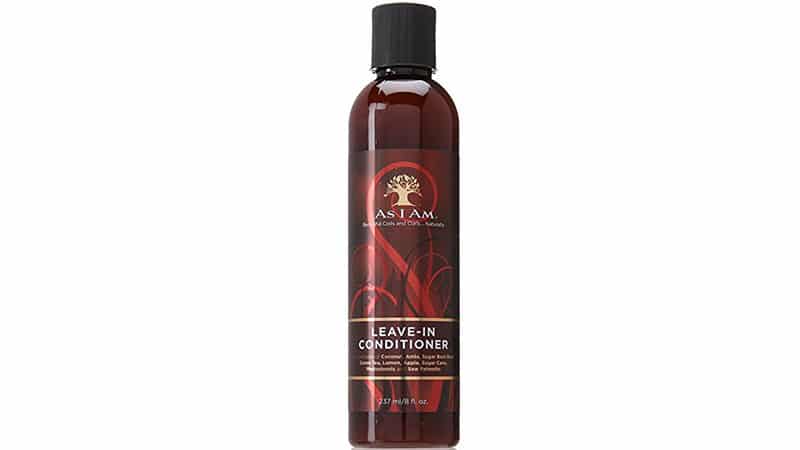 10. Aveeno Nourish+ Condition Leave-In Treatment
Perfect for reviving dry and damaged hair, this leave-in treatment from Aveeno helps revitalize, condition, and moisturize locks. It contains a blend of wheat protein and wheat germ oil that targets and fortifies the weakest part of the hair to restore strength, softness, and shine.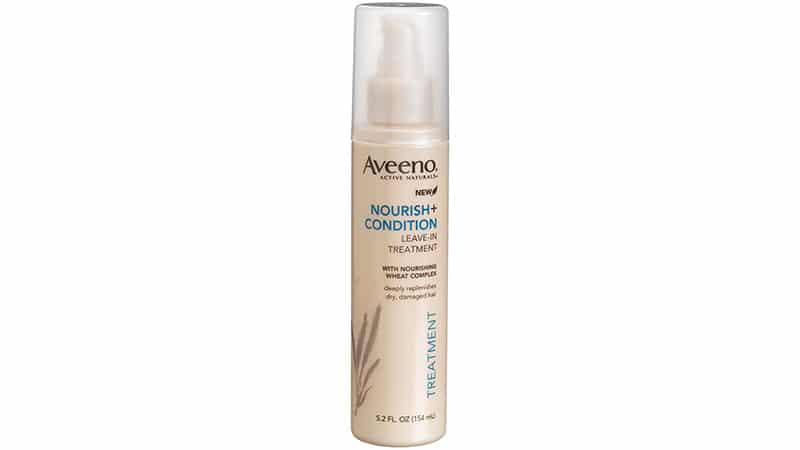 11. Creme of Nature with Argan Oil Strength & Shine Leave-In Conditioner
Dull and lifeless locks will be transformed into bright and healthy hair thanks to this product from Creme of Nature. The leave-in conditioner features a unique two-phase formula that improves hair strength and adds exotic shine.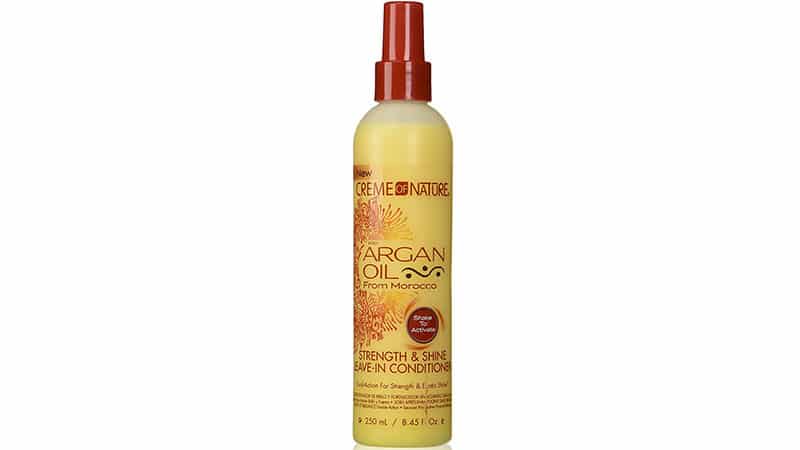 12. Beauty Without Cruelty Revitalize Leave-In Conditioner
This light leave-in conditioner contains premium and natural ingredients and is ideal for daily use. The formula, which won't weigh down your hair, promises to prevent split ends and frizz while maximizing your hair's luster, body, and manageability.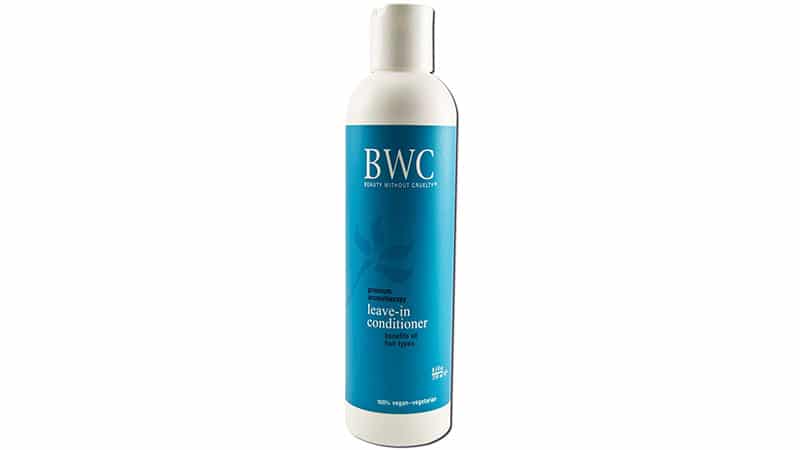 13. Pure Brazilian Leave-in Conditioner with Keratin
While many leave-in conditioners are great at preventing damage, this one from Pure Brazilian also helps to repair. The conditioner, which is infused with keratin, reconstructs dry, damaged strands by restoring the proteins that have been depleted by aging or styling.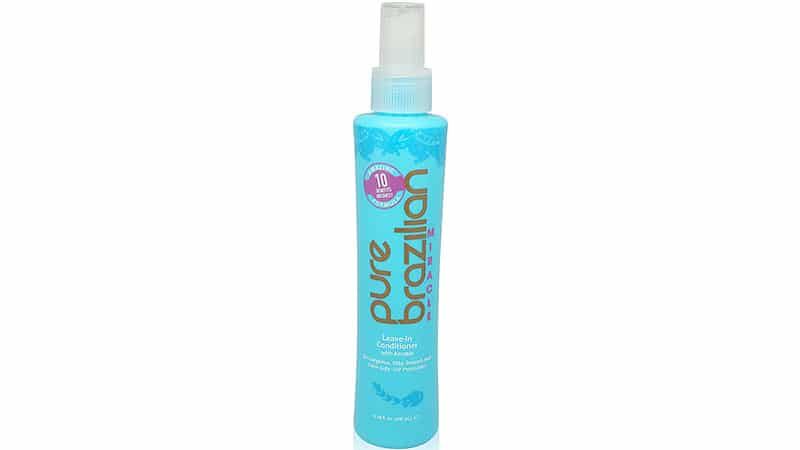 14. Salerm 21 B5 Silk Protein Leave-In Conditioner
Salerm 21 B5 Silk Protein Leave-In Conditioner was scientifically developed to add gloss and life to damaged, treated, or dry hair. Its formula, which contains silk proteins, deeply repairs hair and protects it from harmful elements such as sunlight, heat, chlorine, and saltwater.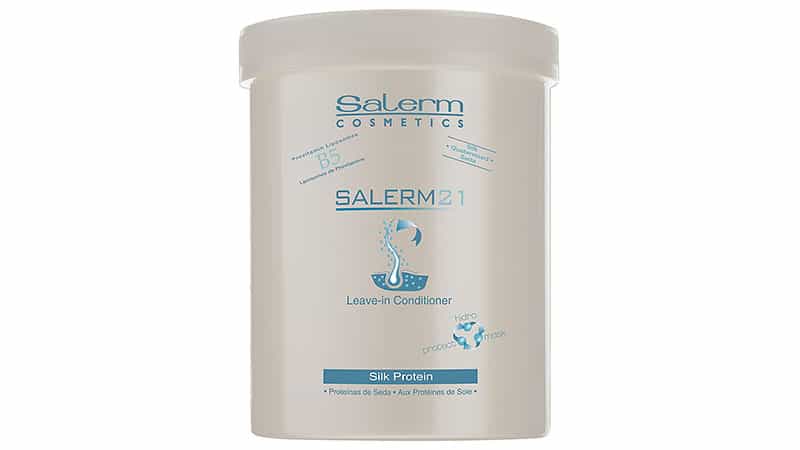 15. Suave Professionals Heat Defense Conditioner
This leave-in conditioner from Suave Professionals boasts a dual-action lightweight formula that infuses keratin into the hair fiber and seals the hair cuticle. By doing so, this strand-saver provides hair with the ultimate moisturization and up to 48 hours of frizz control. On top of that, this conditioner also offers advanced protection from damage caused by heat styling.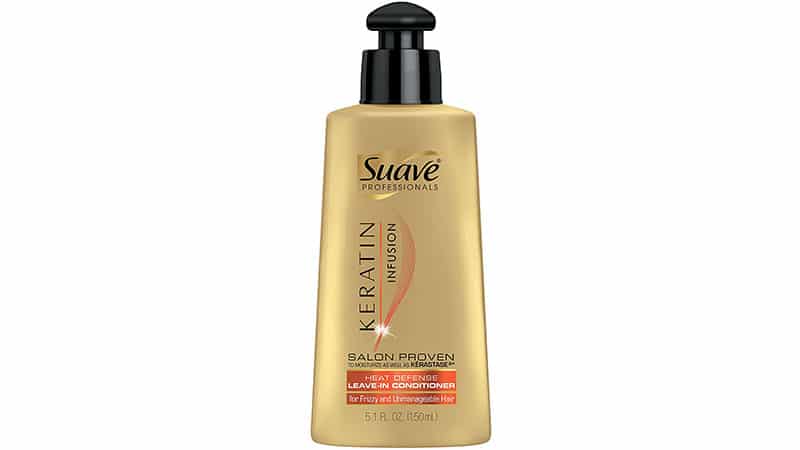 16. It's a 10 Silk Express In10sives Leave-In Conditioner
You can create exceptional silkiness on even the roughest of strands thanks to this handy product. The leave-in conditioner, which is made by It's a 10, utilizes the power and performance of silk protein to create incredible shine and smoothness.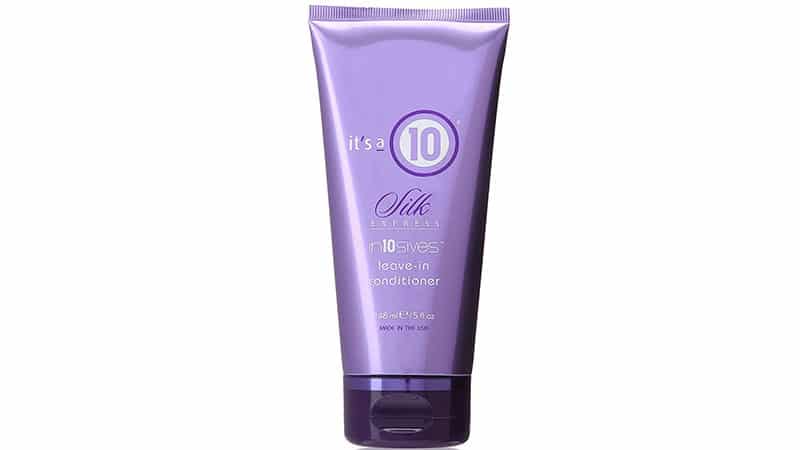 17. Renpure Coconut Whipped Creme Leave-In Conditioner
In this leave-in conditioner from Renpure, coconut water is the hero ingredient. When using the product, its natural oils will absorb instantly into your hair to condition the inner cuticle area and provide it with vitamins. The product then also works to moisturize and smooth the outer cuticle for a smooth, shiny, and frizz-free surface.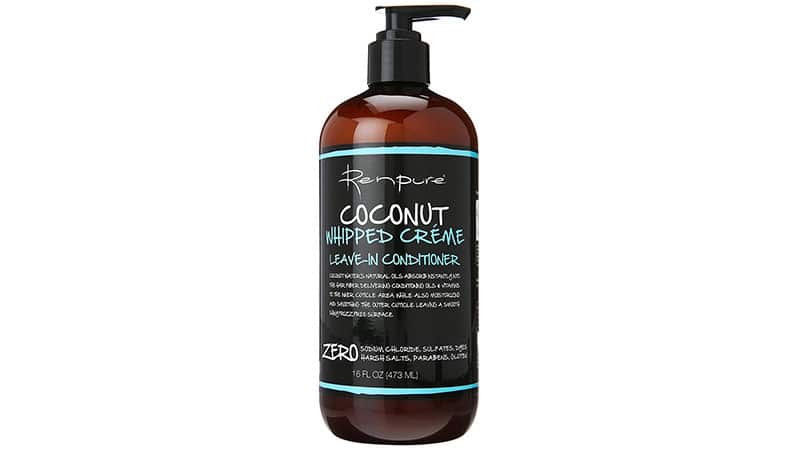 18. The Honest Company Conditioning Detangler
This leave-in conditioner is specifically designed to strengthen, smooth and separate strands. Its detangling formula is ideal for all hair types and safe to use on color-treated locks. Simply spritz on the fortifying spray, which contains argan oil, shea butter, jojoba, and quinoa proteins, to achieve knot-free, frizz-free, shiny hair.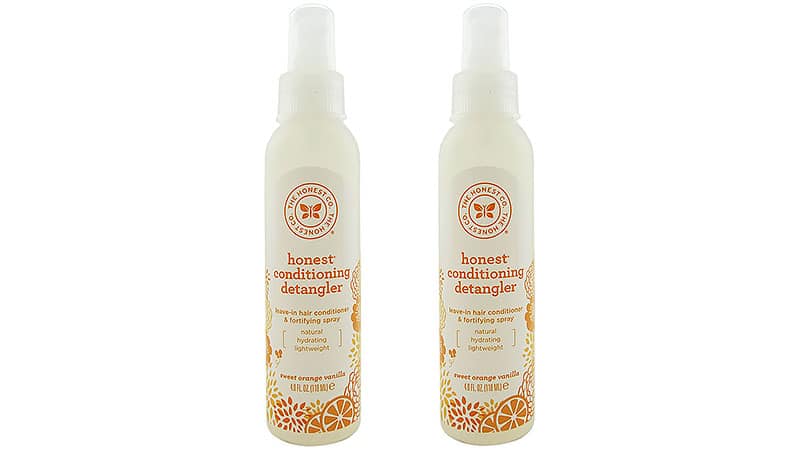 19. Living Proof No Frizz Leave-In Conditioner
When it comes to fighting frizz, you can't go past this leave-in conditioner from Living Proof. Its formula, which was specifically created to tame fuzz, creates an invisible coating on strands to lock in moisture. The result is hydrated, smooth hair that is also protected against dirt and oil build-up.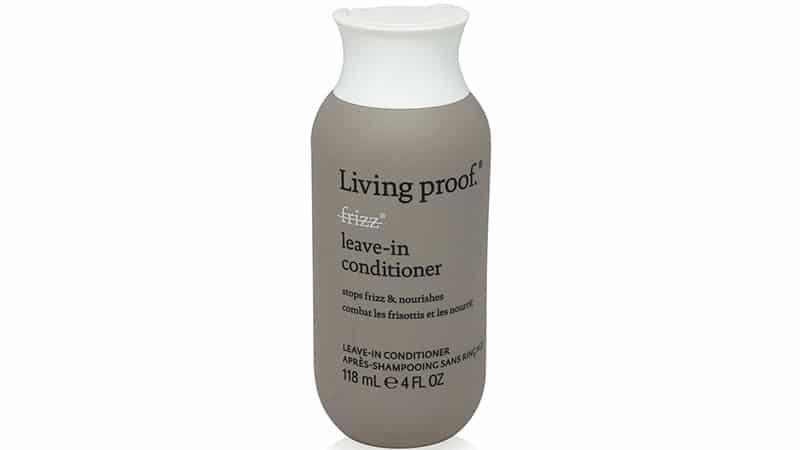 20. KMS California Moist Repair Leave-in Conditioner
This weightless, leave-in conditioner from KMS instantly moisturizes and helps detangle hair. It's suitable for use on any hair type and can be easily applied by shaking, spraying on towel-dried hair, and combing through.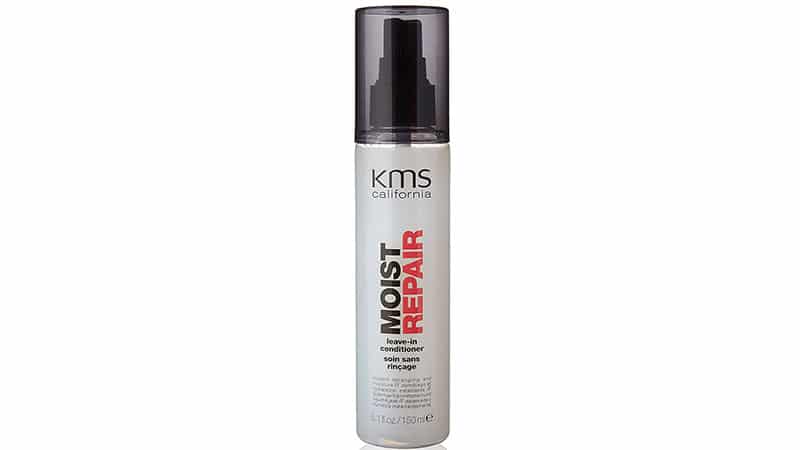 FAQs
What is the purpose of leave-in conditioner?
A leave-in conditioner aims to provide maximum moisture to the hair while detangling, de-frizzing, and smoothing the strands. It's applied to wet hair, left to sink-in, and doesn't get washed out until your next wash. Despite how moisturizing they are, they're often relatively lightweight so that they won't weigh your hair down. They can also help maintain styling and protect from heat and environmental damage.
Is a leave-in conditioner good for your hair?
Leave in conditioner is fantastic for your hair. It adds moisture, controls frizz, helps detangle, improves strength, and can make styling easier, all without weighing your hair down. You'll end up with smooth, silky locks that feel just as amazing as they look.
How long do you leave in leave-in conditioner?
Leave in conditioner stays in your hair until your next wash. They're designed to be light so it won't weigh the hair down, and you can dry and style as usual.
Can I use leave-in conditioner every day?
You shouldn't need to use leave-in conditioner every day. Once a week is ideal, unless you have significantly damaged, dry, or brittle hair. It stays in your hair between washes, and ideally, you should only be washing two to three times a week. As such, pick one of those washes to use your leave-in product, and apply regular conditioner on the other occasions.
Is it bad to sleep with leave-in conditioner?
It's fine to sleep with leave-in conditioner on. If you've washed your hair at night and applied it, it's best to wait for your hair to dry before sleep. Plus, you won't have to worry about your pillow sucking all the goodness of your hair. However, the whole point of a leave-in conditioner is that you leave it in, even when you sleep.
SUBSCRIBE TO OUR NEWSLETTER
Subscribe to our mailing list and get interesting stuff and updates to your email inbox.