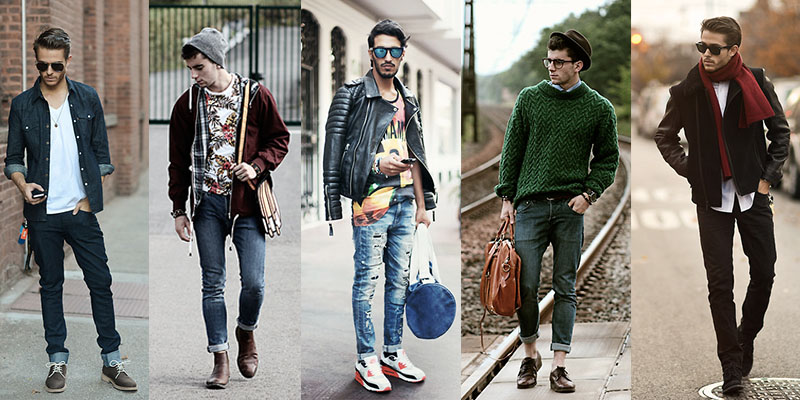 Renowned for its flexible durability, denim took the fashion world by storm when designer Levi Strauss produced the first ever denim clothing for men and women. Still a cult favourite today, the classic look has not diminished in popularity, with major labels such as Balmain and Topman taking it back to basics by bringing back the iconic double denim wear back to style. Clearly, denim is going to be a trend that is here to stay, so we have put together the best men's jeans brands you should know and styling tips to help you get the most our of your jeans.
How to Find the Best Men's Jeans Brands
This is the most important advice that can be given with jeans. It may surprise you, but finding the right pair that fits your body perfectly is going to be an arduous journey. A good place to start is by finding a fashion label that matches your taste. You can begin by looking to brands such as Wrangler, Ksubi, Rag & Bones, G-Star, Pepe Jeans, Diesel, Lee and one of our personal favourites is a label called 'yd' as it has a style to fit any body shape and personality. They even have 'twisted jeans' that specifically twist and wrap around your legs as you wear them. Having a favourite label will make it easier for you to pick the right type for your body. All labels have different guidelines for sizes and styles, so by sticking with one label you're saving yourself a lot of time instead of floating from one brand to another and having to constantly re-familiarise yourself.