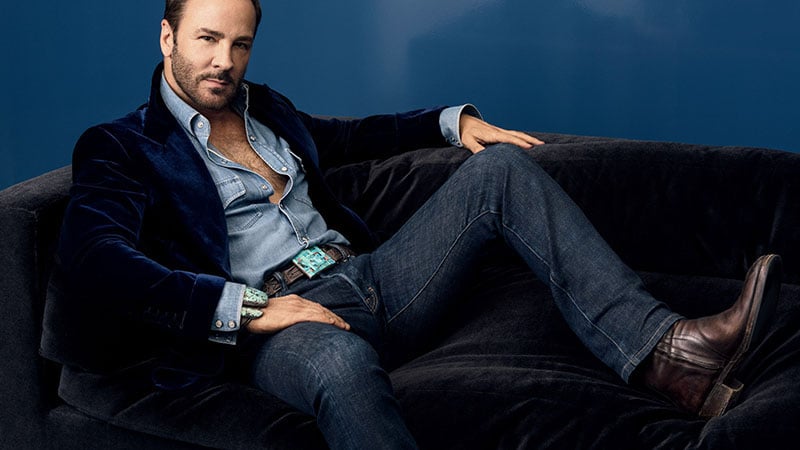 Jeans are a must-have item in every man's wardrobe. Unfortunately, the world of denim can be a tricky one to navigate. Not only do you have to get your head around the various styles, but you also have to figure out what colour suits you best. To assist you in your search for the next ultimate pair, we've put together a guide to the best jean brands for men. No matter your taste or budget, we'll help you find the brand that's right for you.
RELATED: Your Ultimate Guide to Men's Jeans
APC
APC is known for its minimalist women's and men's apparel. The collection includes denim, in addition to footwear and accessories. The upmarket French brand features clothing with clean lines and simple patterns. Moreover, APC's garments tend to incorporate characteristics of military pieces into their designs. The label's jeans are popular among denim lovers, with one of their most renowned designs being its raw-denim selvage jeans.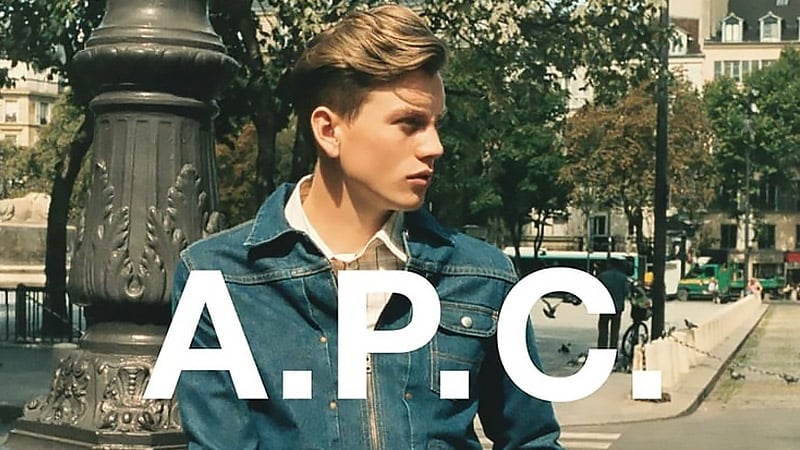 G-Star Raw
G-Star RAW is a Dutch designer clothing brand, founded in 1989, which specializes in urban clothing. That is to say menswear by G-Star Raw boasts the brand's innovative flair and radical reinvention of denim. Their fuss-free approach to fashion sees them playing with new materials, styles, and cuts meanwhile remaining true to their heritage.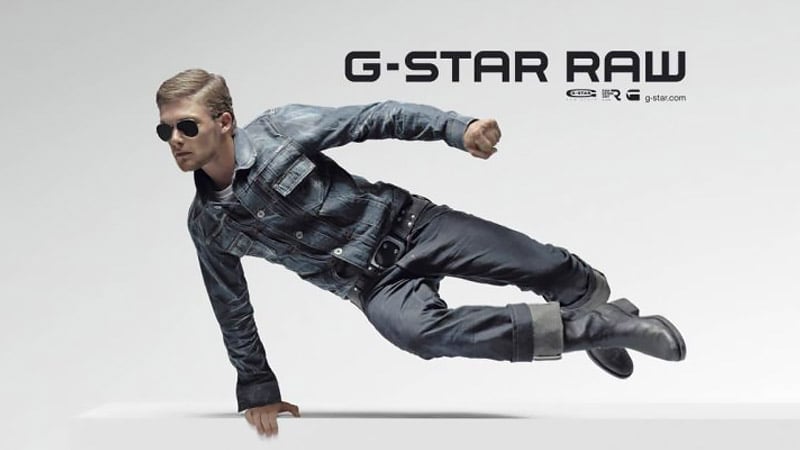 Hugo Boss
Experience sophisticated designs and classic cuts with Hugo Boss' range of denim for men. Their high-quality, flattering styles ensure longevity. Above all, their apparel proves that weekend casual wear can be just as sophisticated as it is comfortable.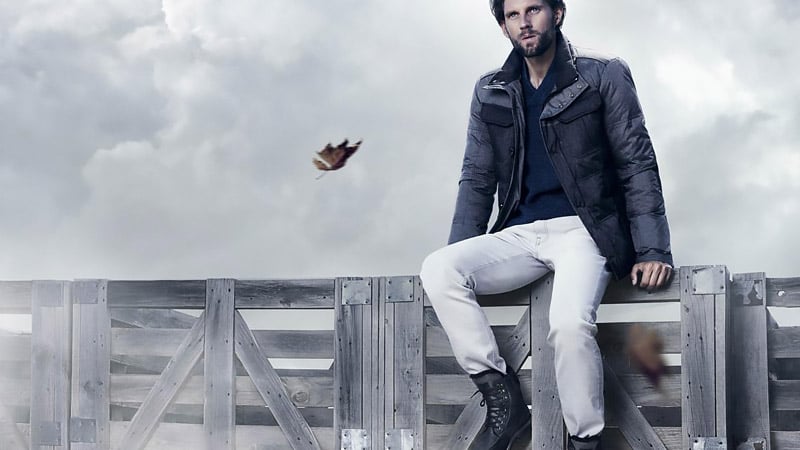 Diesel
Diesel denim blends a palette of cool shades with bold graphic touches and distressed hints to create an understated yet refined aesthetic. While best-known for its denim apparel, the label also features leather jackets, watches and eyewear.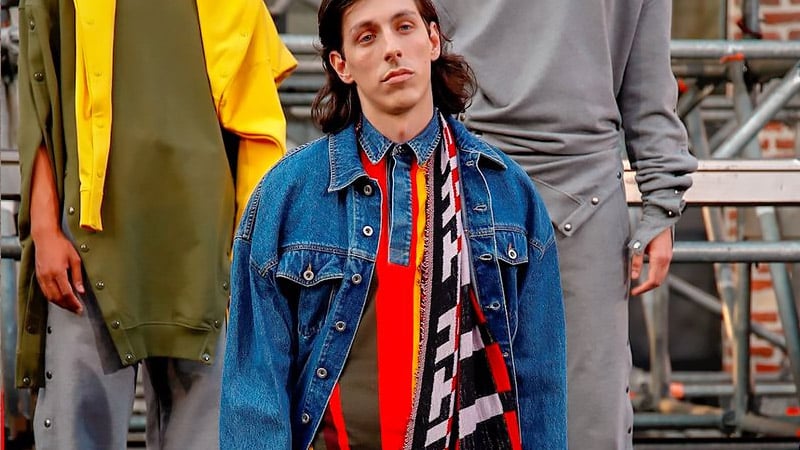 All Saints
Specialising in apparel, denim, footwear and accessories, All Saints is a popular British fashion retailer with stores all across the globe. Their jeans are well-known for their authentic material and high-quality craftsmanship.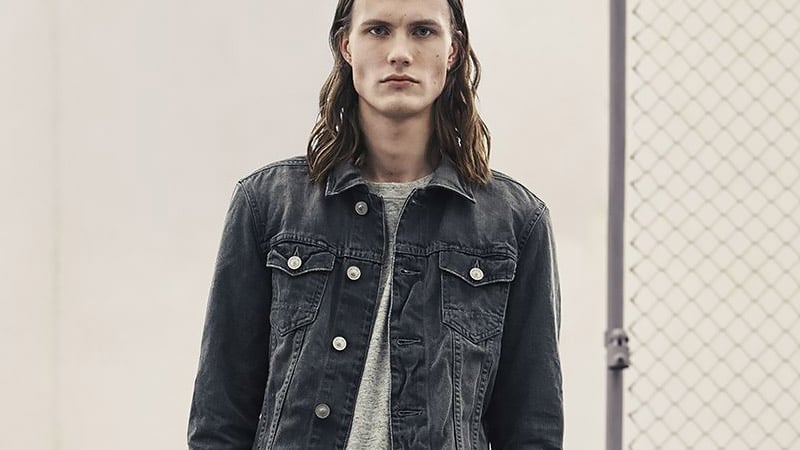 Levi's
Established back in 1853, Levi's is one of the world's largest clothing companies and a recognized leader in denim. In short, your wardrobe isn't complete without a pair of classic Levi's jeans!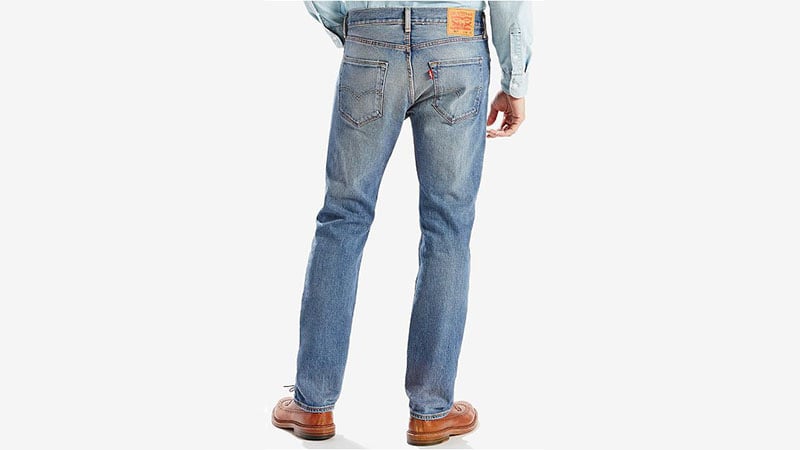 Fendi
Founded in 1925, Fendi is an eponymous label that quickly gained attention all around the world. The adventure began on a busy street in Rome where Fendi made leather goods and fur. Meanwhile today, Fendi's denim is characterized by an innovative, timeless aesthetic that embraces a more relaxed fit. In short, the expertly-made, high-quality garments will fit right into your weekend wardrobe.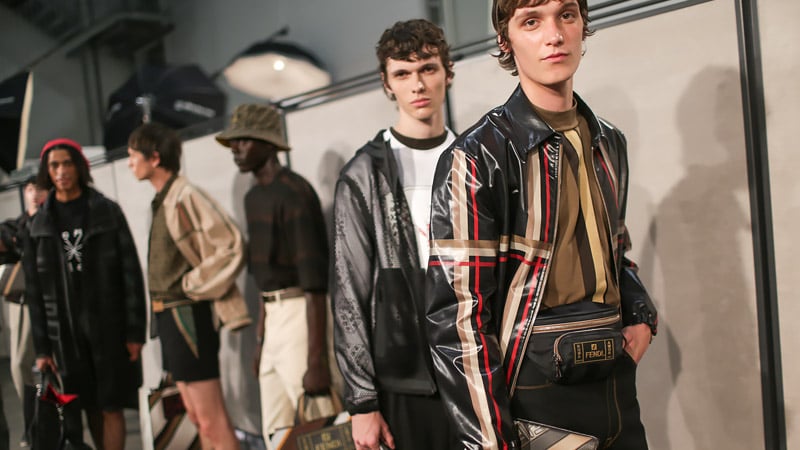 Balmain
Balmain men's denim combines expert tailoring with a fresh new edge. The label features a range of different denim styles including distressed detailing and other embellishments. The expertly crafted jeans from Balmain are certainly a must-have in any man's wardrobe.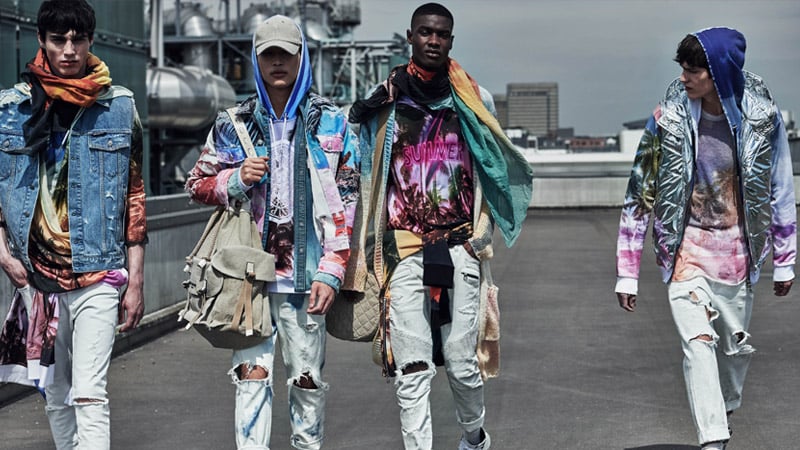 Belstaff
Luxury fashion house Belstaff is renowned for its iconic outerwear and high-quality, designer garments with shoes and accessories to match. The contemporary luxury brand explores a rugged elegance, with superior fabrications and refined silhouettes.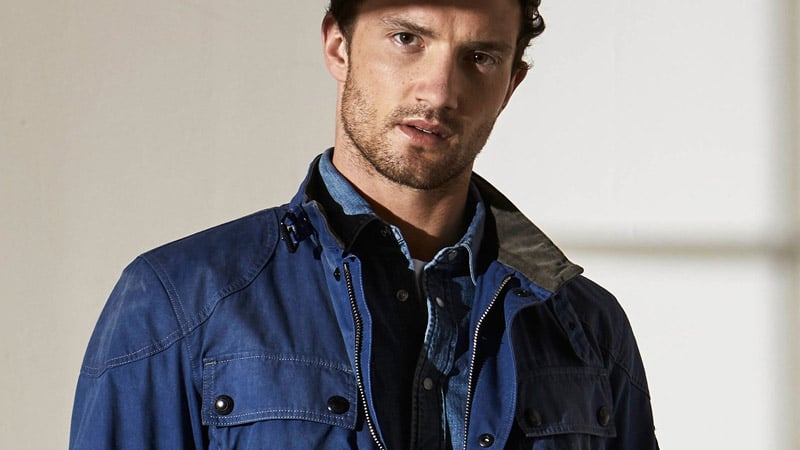 Givenchy
An elegant approach to casual wear marks denim from Givenchy. The collection of men's denim apparel has a casual street-style aesthetic. Meanwhile, Givenchy's sleek designs in figure-complementing cuts are accentuated with unique embellishments for a sophisticated appeal.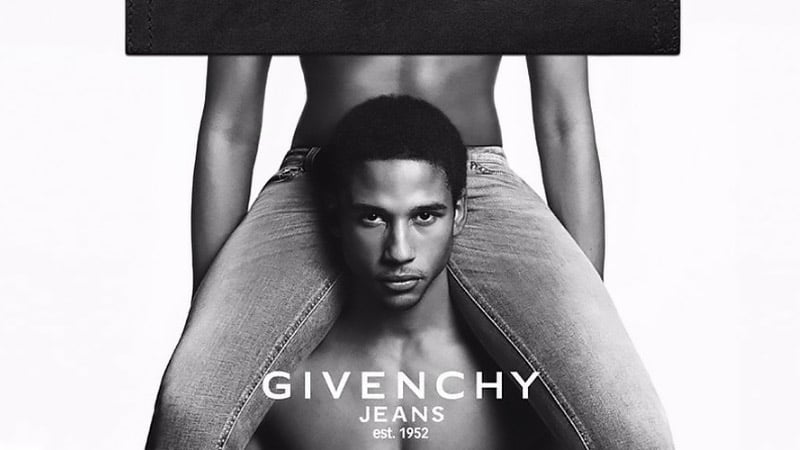 Prada
Prada denim combines unique styling with impeccable craftsmanship. The label has been a global influencer in the fashion industry for over 100 years. Prada is known for producing incredible pieces, with modern silhouettes and luxury clothing defining its collections. The Italian fashion house also includes handbags, travel accessories, fragrance, ready-to-wear and other fashion accessories.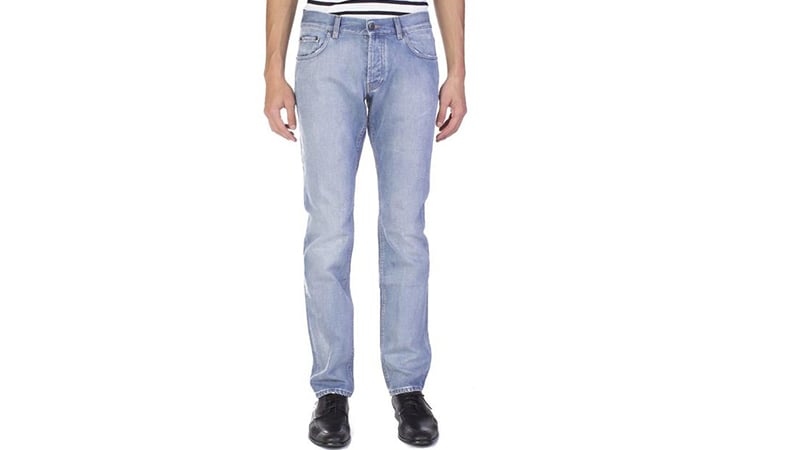 Versace
For the past 40 years, Versace has been recognized as one of the most luxurious fashion labels, selling clothing and accessories worn by some of the most fashion-forward influencers around the world. Giannni Versace was one of the first designers to link the fashion industry to the music industry, resulting in vast success for the label. The brand remains one of the most sought-after in the world today. Versace's denim collection, however, shows a more casual and accessible side to the label. A sharp, sophisticated style mixed with a youthful attitude marks the line's aesthetic. In addition to jeans, the collection features knitwear and leather, bringing a fresh new edge to casual streetwear.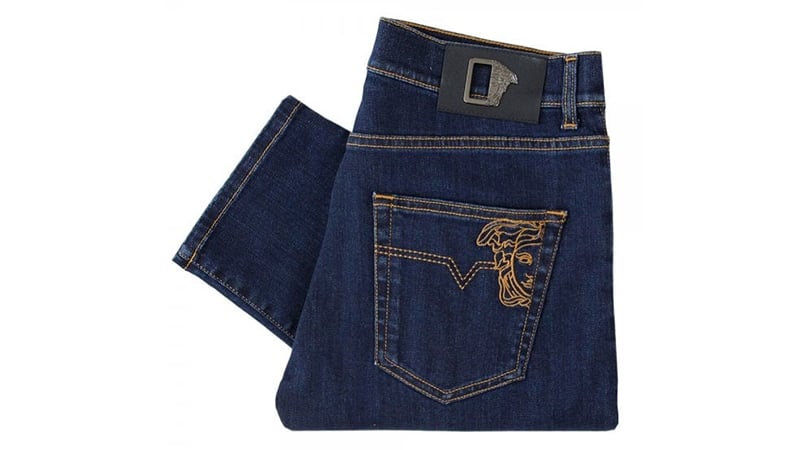 Dolce & Gabbana
Dolce & Gabbana begun their fashion journey in 1986, producing their first "Real Women." One year later, they expanded into knitwear, and by 1989 also launched beachwear and lingerie lines. Finally, the first Dolce & Gabbana men's collection appeared in 1990. As with all of Dolce & Gabbana's apparel, their men's denim collection displays a unique, contemporary charm. The luxury fashion house designs their denim to complement the masculine figure. They also sell fragrance and underwear.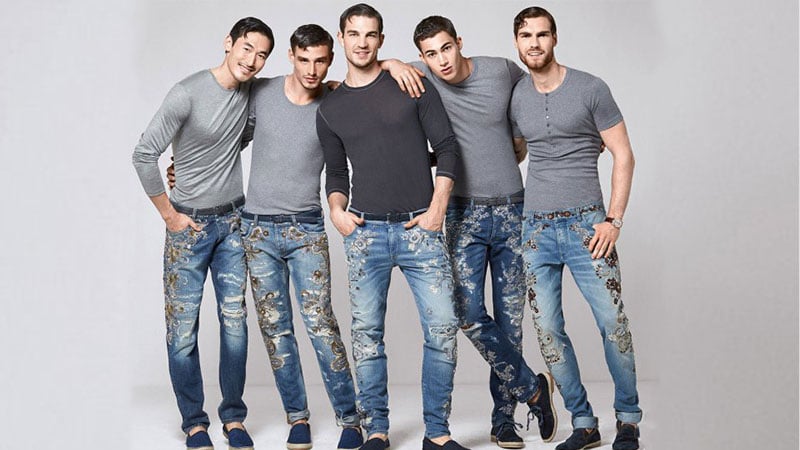 Gucci
The first Gucci store was founded in 1921 in Florence as a luxury brand of fashion and leather goods. It is one of the oldest Italian fashion labels in operation today. Gucci men's denim is above all known for its modern approach to fashion. The label is a leader in the fashion world for their quality and attention to detail, their apparel representing the pinnacle of fine craftsmanship.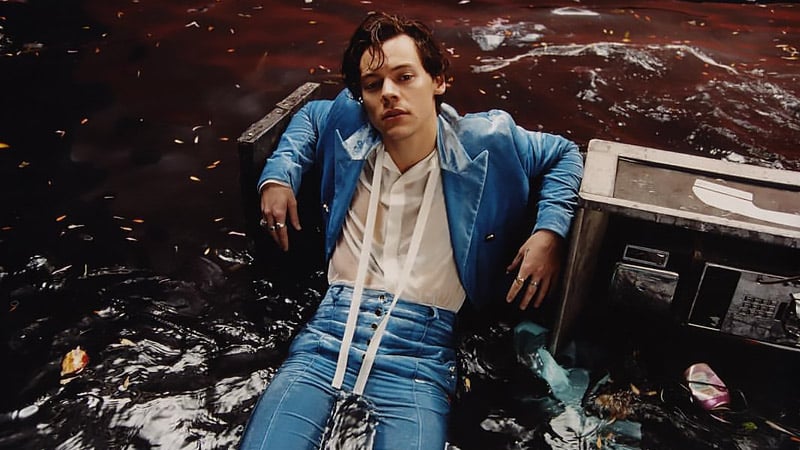 Rag & Bone
Established in New York in 2002, Rag & Bone distinguished itself with a modern yet understated aesthetic. Specialising in urban apparel, the collection is dedicated to quality tailoring and expert craftsmanship. Further, the brand offers everyday denim and tees imbued with the flagship's smart casual aesthetic. In other words, your go-to weekend wardrobe is officially sorted!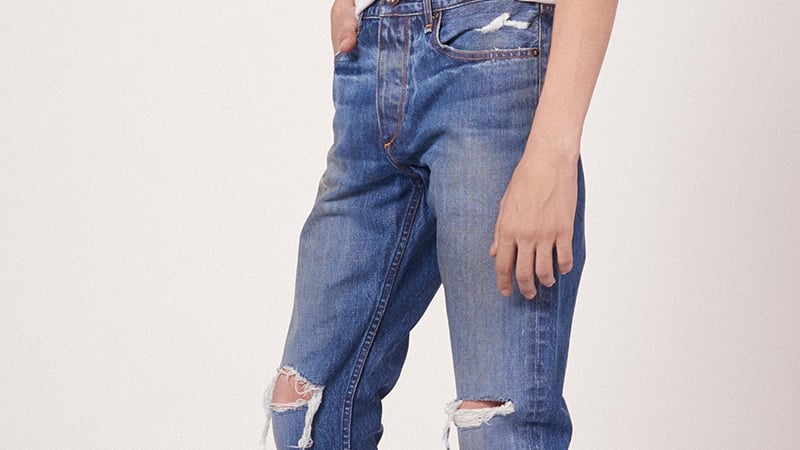 Nudie Jeans
Founded in 2001, Nudie Jeans specialises in raw and prewashed denim. In other words, an upbeat, youthful edge marks the label's success. The fashion house also includes sleek and stylish basics and outerwear, as well as accessories.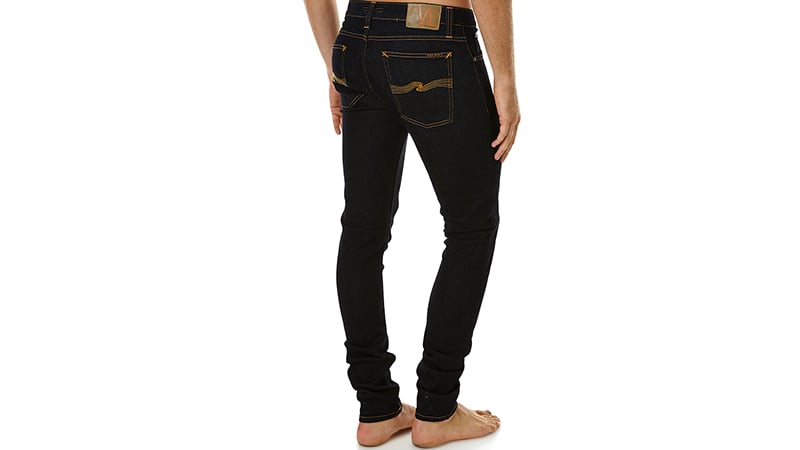 Acne Studios
Acne Studios is a Stockholm-based fashion house that covers men's and women's ready-to-wear as well as shoes, accessories, and denim. The collections emphasize high-quality tailoring and custom-developed fabrics. Acne Studios is best known for its artsy, outside-the-box clothing in the fashion industry.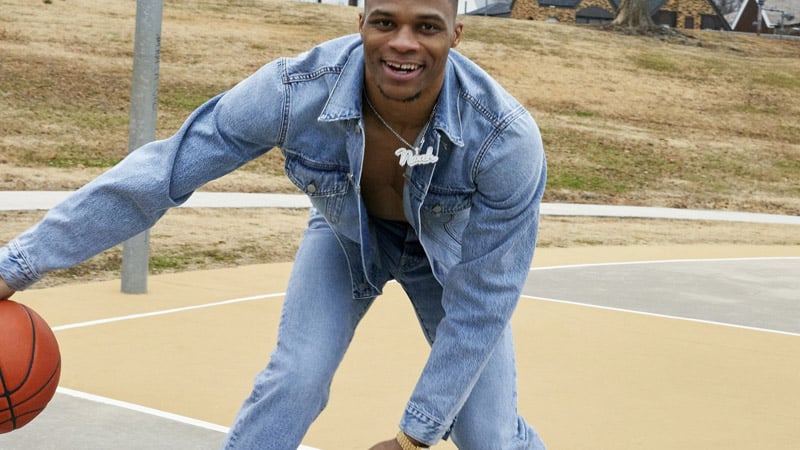 AG Jeans
Premium denim jeans and designer clothing define AG Jeans' collections. Since its launch in 2000, the premium luxury denim brand has proven time and time again its commitment to creating sophisticated collections for fashion lovers all around the world.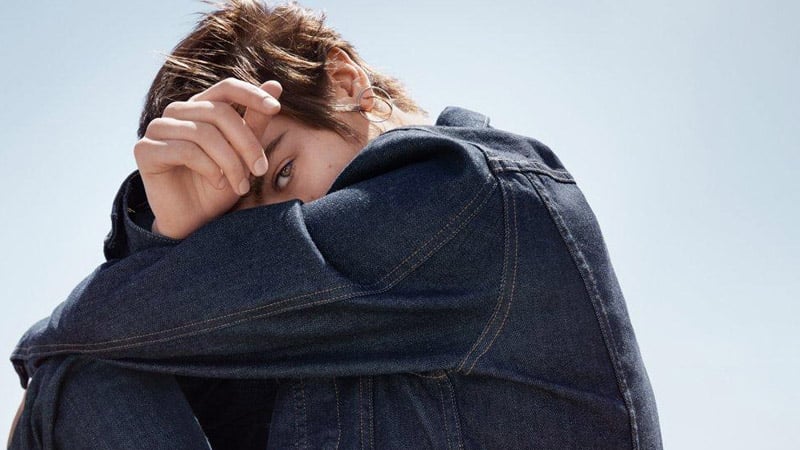 Calvin Klein
The youthful, innovative range of denim at Calvin Klein features jeans made for everyday life. In addition to denim, the collection also includes tailored clothing, sportswear, underwear, fragrance, swimwear, jewellery and watches.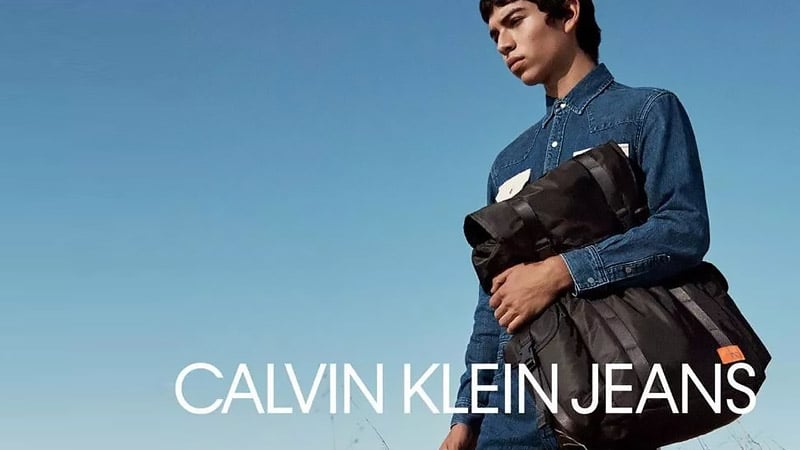 DSquared2
Dsquared2 offers contemporary, luxury fashion with a relaxed streetwear edge. Since its launch in 1995, the label has established a presence in the fashion world for its rebellious elegance and Italian tailoring. Their menswear is made up of distressed denim, outerwear, and accessories, in short, perfect for those who aren't afraid to show off their bold and confident style.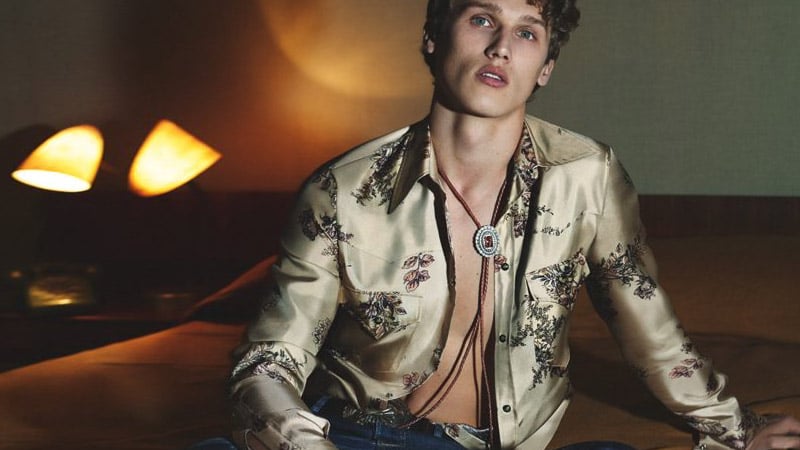 Edwin
The home of Japanese denim, Edwin utilizes exclusive fabric to create unique, high-quality denim designs. Founded in 1969, the label mainly focused on the manufacture of jeans. The company has since expanded to include jackets, sweats, basic tees, and more.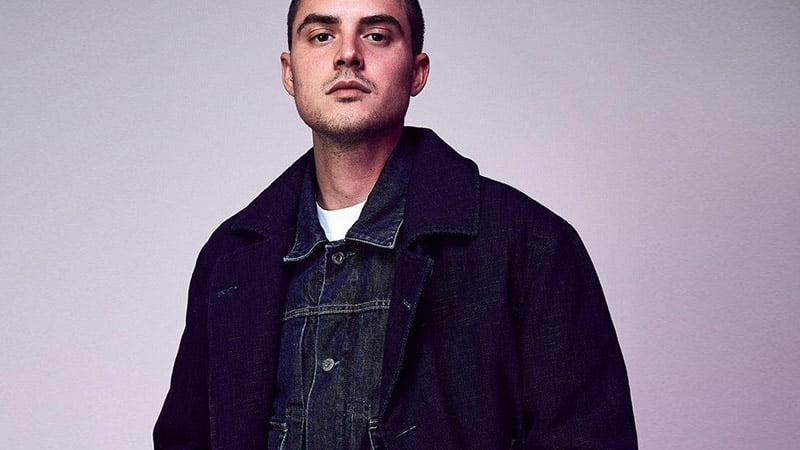 Frame
Frame is a label that combines the quality of manufacturing in Los Angeles with a sleek, European aesthetic. Denim and fine craftsmanship make this label well-known. In addition, a truly British heritage enriches its classic style. To sum up, Frame creates basics that effortlessly complement every other piece in your wardrobe, from the perfect pair of jeans to classic linen tees.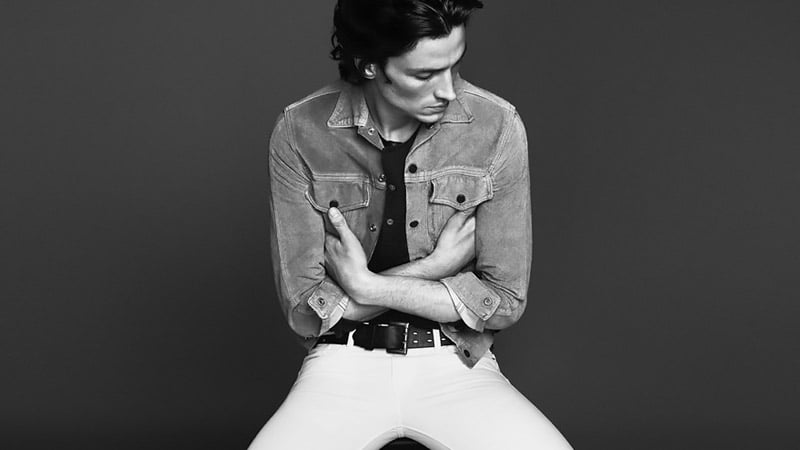 Levi's
Established back in 1853, Levi's is one of the world's largest clothing companies and a recognized leader in denim. In short, your wardrobe isn't complete without a pair of classic Levi's jeans!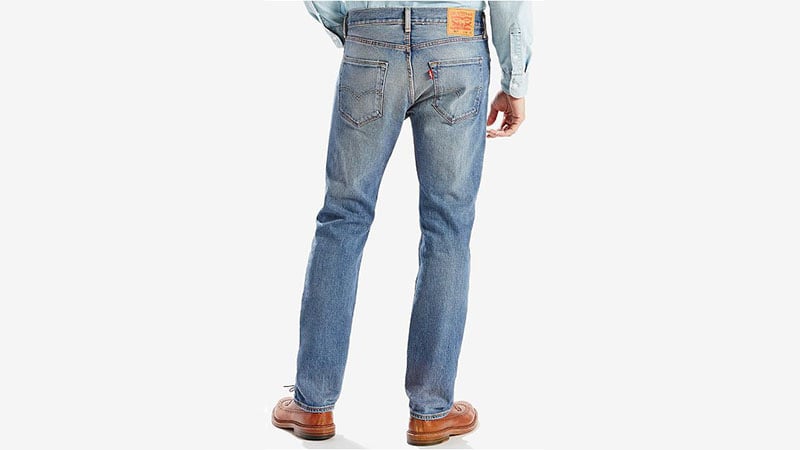 Isabel Marant
Isabel Marant denim for men celebrates the easygoing Parisian style. They use refined fabrics to create their distinct designs. Originally a line of knitwear and jerseys, the brand has since expanded to include shoes, denim, and other apparel.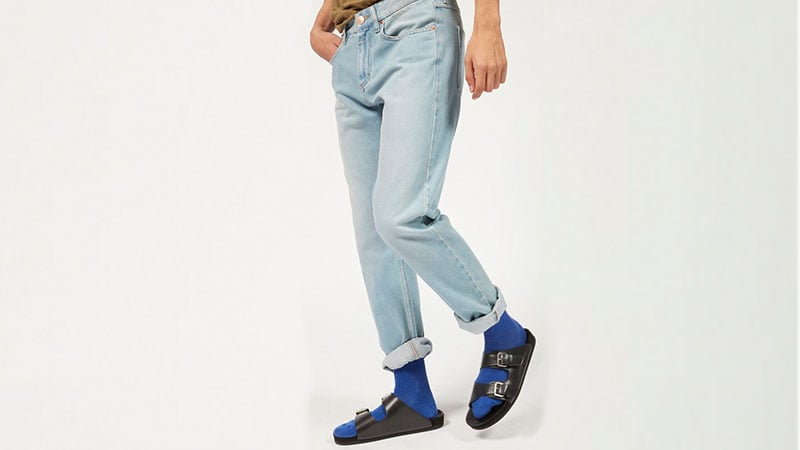 Ksubi
Established in 2000, Ksubi is a denim-focused label delivering effortlessly cool garments with an edge. Ksubi features gorgeously crafted slim fitted denim styles in both light and dark washes. Above all, the brand has built a global presence. Ksubi has been spotted on many stylish celebrities, from A$AP Rocky to Kylie Jenner.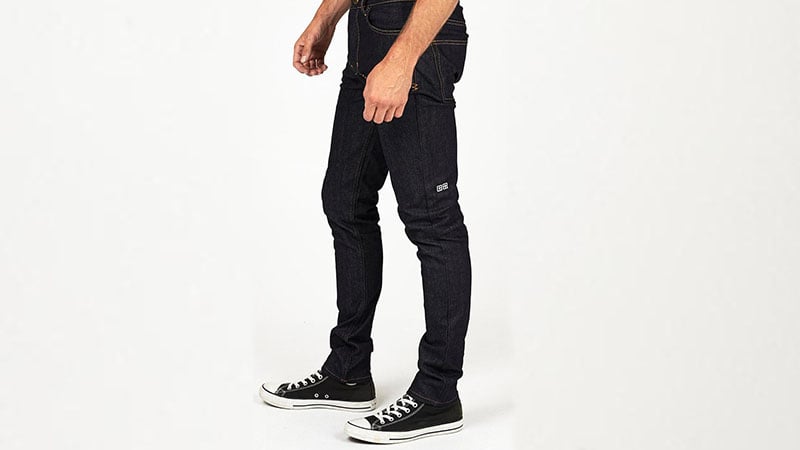 Off-White
Off-White is an Italian luxury fashion label, founded in 2012. The brand specializes in men's and women's high-end streetwear. The collection features sleek hoodies, sporty shoes, and, of course, denim. Playful details and youthful flair finish off each garment.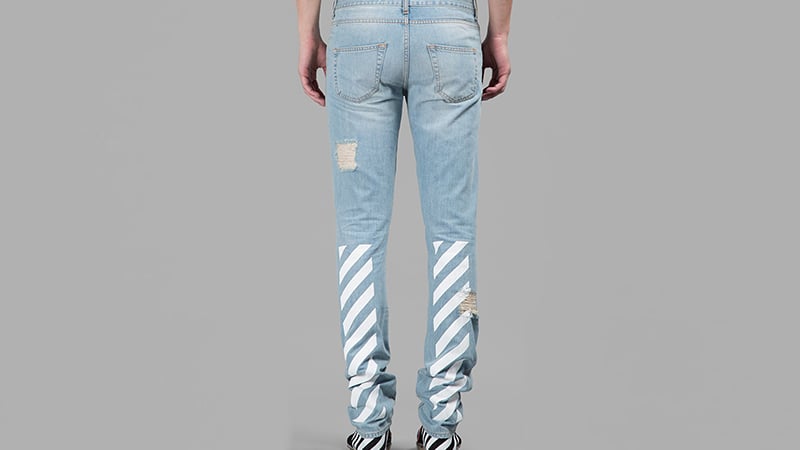 Officine Generale
Officine Generale mixes tailoring and workwear for a smart yet casual aesthetic. The label uses only the finest fabrics to create clothing for everyday life that's bold and full of personality. The shirts and denim, in particular, are must-haves in your wardrobe.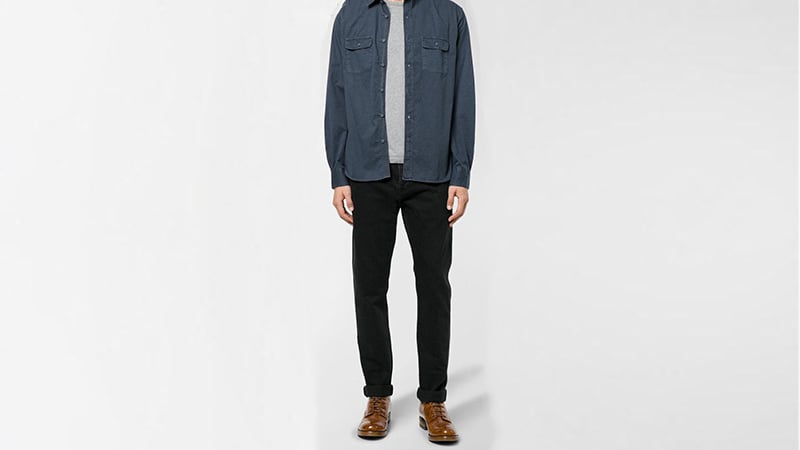 NEUW
NEUW is an independent denim brand. The label is certainly committed to providing its wearers with the highest quality denim. To sum up, they offer only the best fitting jeans in premium fabrics with unique details.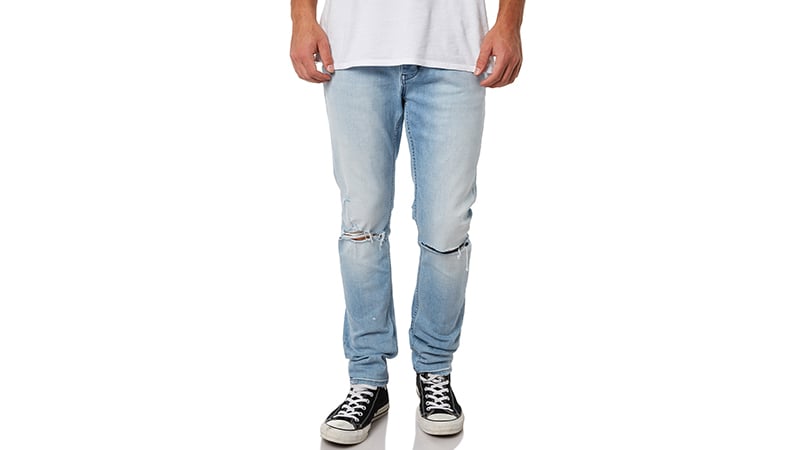 Polo Ralph Lauren
Ralph Lauren has always been known as a high-quality American apparel label. It started out by making rags into ties and has since evolved into a globally recognized luxury fashion house. Ralph Lauren offers designer men's, women's, and kids' clothing. The label combines sharp tailoring with a chic and sleek aesthetic. Meanwhile, all of Ralph Lauren's denim is branded with its hallmark logo.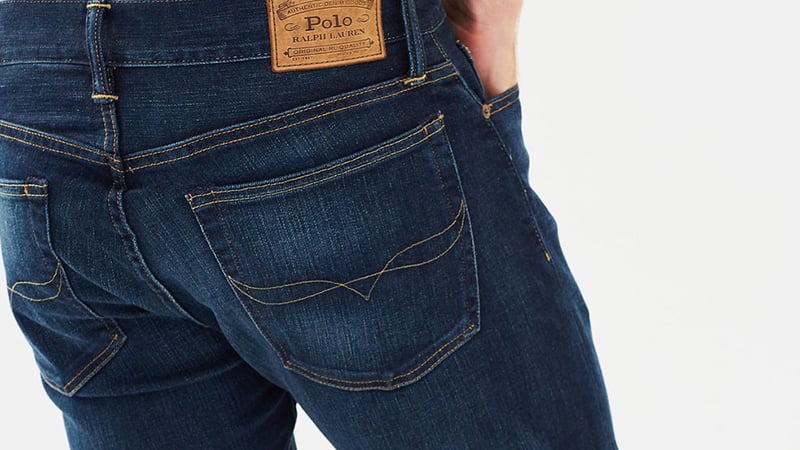 PS by Paul Smith
When Paul Smith opened his first boutique in Nottingham in 1970, it was the only menswear location outside of London to stock contemporary labels such as Margaret Howell and Kenzo. Developing with the rapid success of his store and its distinct position in the market, he added his own designs into the mix. In 1976, he revealed his first official collection in Paris at the Men's Fashion Week, establishing himself as a globally recognized designer. Today, PS by Paul Smith is a youthful men's label that features brightly colored basics and laid-back, sporty designs as well as a wide range of denim. The brand uses highly skilled tailoring to create carefully crafted, stylish garments.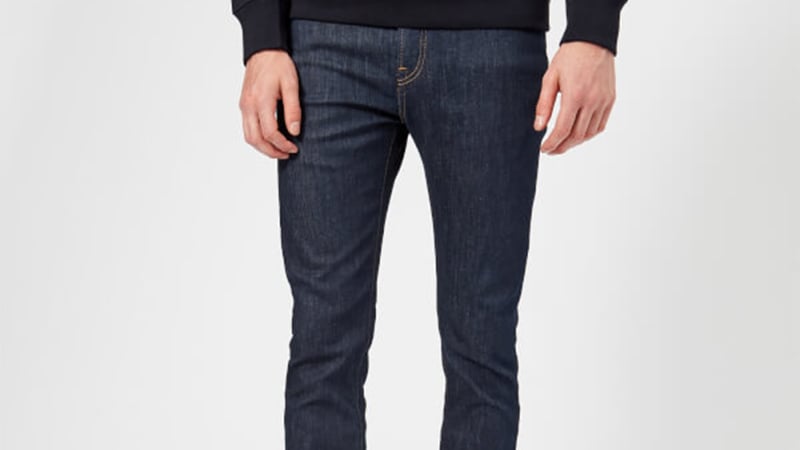 Raf Simons
Launched in 1995, Raf Simons blends elegant tailoring with a touch of youthful energy. The classic meets cutting-edge label specializes in denim, but also includes sneakers, bags, and jewelry. Whether you're searching for everyday apparel or formalwear, Raf Simons certainly has something for you.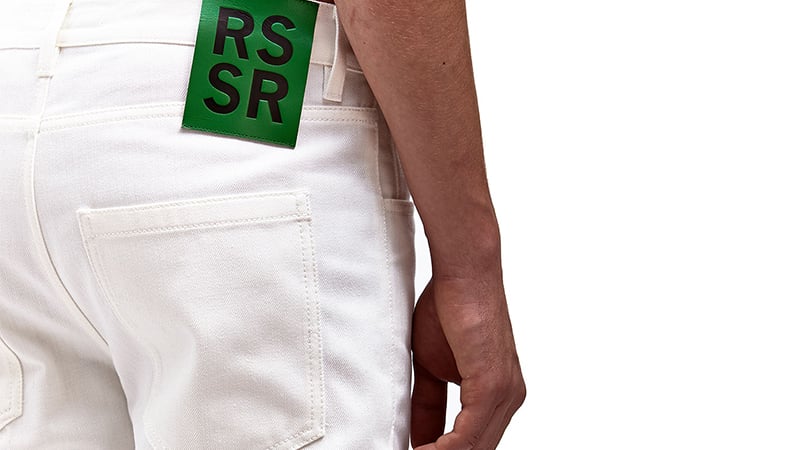 Tom Ford
Tom Ford was established back in 2005, launching both its menswear fashion and accessories collection in 2008. The label has dressed many of Hollywood's leading actors including Tom Hanks, Brad Pitt, Bradley Cooper, and Johnny Depp. Today, Tom Ford combines premium materials with Italian craftsmanship to create a range of sophisticated eveningwear. The brand specializes in tailored clothing and luxurious cashmere as well as accessories. To sum up, their denim range includes a variety of colors and fits.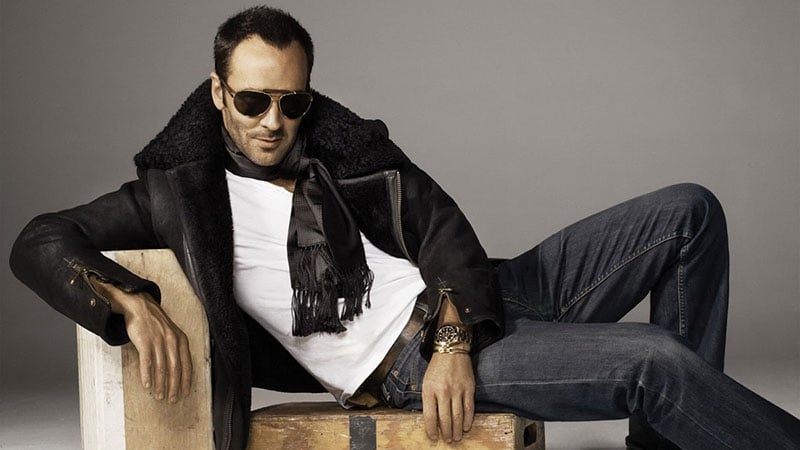 Visvim
Founded in 2000, Visvim creates every garment with a strong focus on craftsmanship and impeccable materials. The Japanese brand is known for its timeless clothing that blends a Western ruggedness with Japanese vintage. Visvim has a number of stores across East Asia. In addition, over one hundred retailers around the world stock its collection. The past, present, and future heavily influence each garment. In short, their high-quality denim and footwear make this line a standout.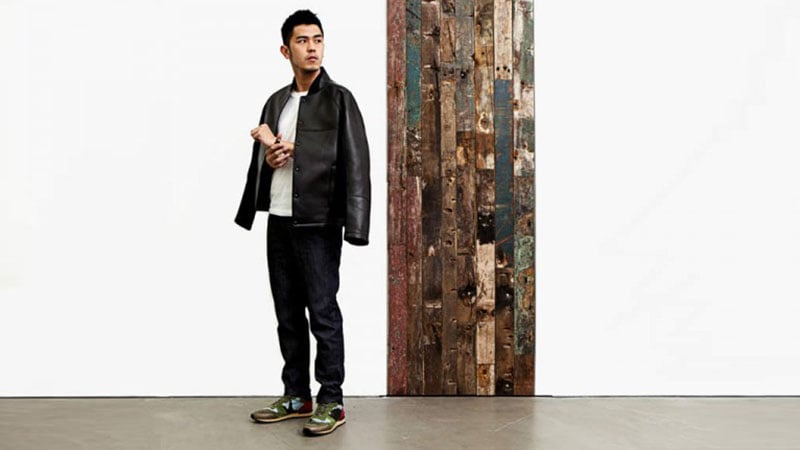 Valentino
Founded in 1960, Valentino quickly became famous for its haute couture, attracting attention from around the world. Meanwhile today, Valentino's range is defined by high-quality Italian craftsmanship suitable for all kinds of wearers. Whether you're looking for a stonewash straight leg or a pair of skinnies, there's something for everyone in their denim collection. You can also expect sleek shoes and eye-catching accessories from the high-end fashion house.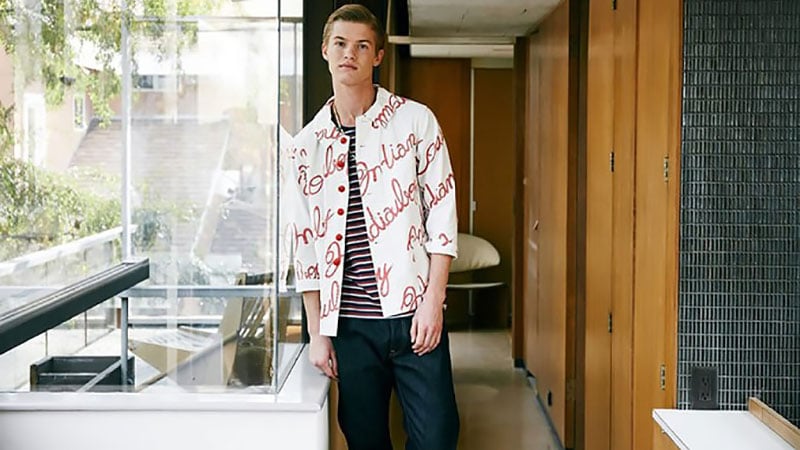 Albam
Albam is a modern menswear brand that focuses on wardrobe-essentials. Defined by functionality and quality craftsmanship, the independent London brand is the label of choice for the fashionable modern man. In short, each collection boasts timeless wardrobe favorites which are as versatile as they are stylish.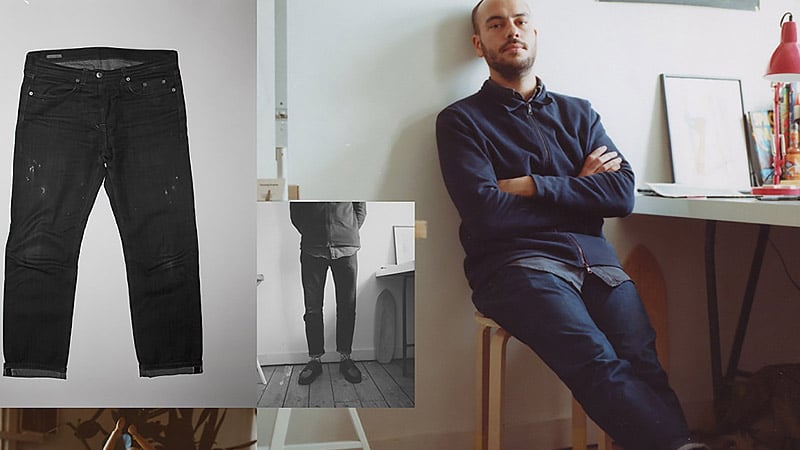 AMIRI
Amiri's designs take inspiration from the California lifestyle, its garments bringing a luxurious touch to a laid-back, rocker aesthetic. The label sells everything from denim and sweaters to keychains and hats.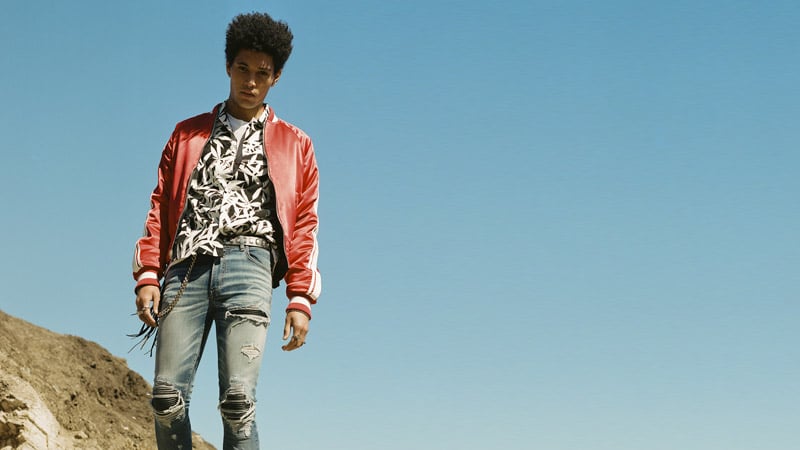 FAQs
What is the best brand of jeans for guys?
There are several great brands of jeans for men, depending on your style and preference. Some of the best include APC, Acne Studios, Levis, Calvin Klein, and Polo Ralph Lauren.
What kind of jeans are in style for guys?
There are many jeans styles to choose from, with some of the top picks including skinny fit, straight leg, tapered jeans, and boot-cut; the latter looks good with a western-style boot.
What are the most comfortable jeans for guys?
The most comfortable jeans for men depends on several factors, namely, your body shape. That said, the straight leg style's classic silhouette tends to be a great fit for everyday wear.
SUBSCRIBE TO OUR NEWSLETTER
Subscribe to our mailing list and get interesting stuff and updates to your email inbox.