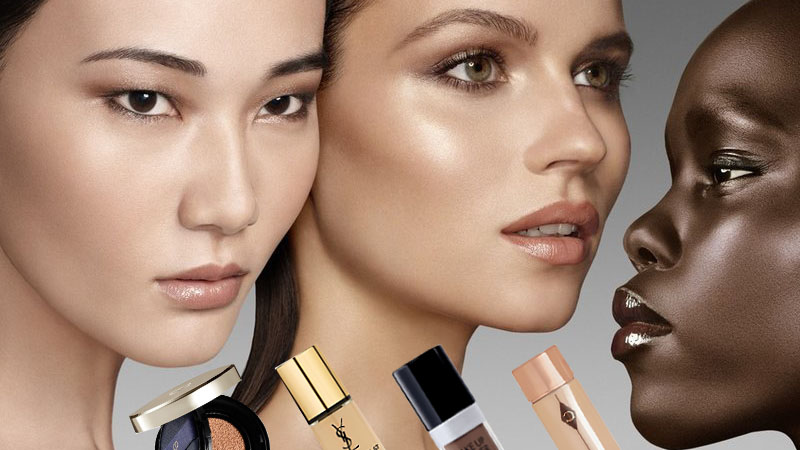 Every complexion is different, but we all have one outcome in mind when it comes to makeup – we want to look flawless and nourish ourselves. From lightweight formulas to full-coverage finishes, we've listed the perfect makeup for everyone. Whether it's a cold winter day or a sunny summer afternoon, everyone needs to take care of themselves. From a day at the beach to a night out with your friends, these hydrating foundations are the best for dry skin.
1. bareMINERALS Pure Brightening Serum Foundation
Enhance the beauty of your natural skin with bareMINERALS. This makeup helps correct your skin tone and give you the benefits of a serum, all while achieving a natural finish. The lightweight formula provides light to full coverage with just a few drops – your complexion will feel effervescent and full of life.
2. M.A.C Cosmetics Studio Fix Fluid
For flawless skin and an effortless glow, you must try this much-loved foundation. This long-wearing makeup controls oil from your skin and allows you to build from medium to full coverage with ease. The matte finish is perfect for anyone with dry skin and will keep you looking your best all day or night. It also contains SP15 to protect your skin from aging.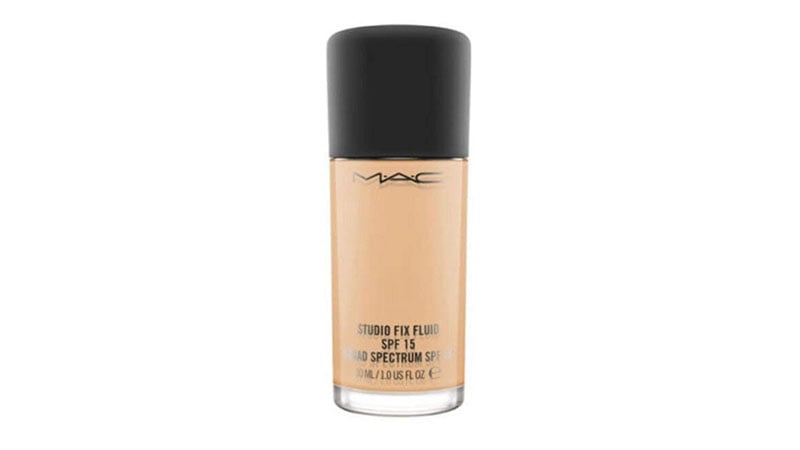 3. Shiseido Synchro Skin Glow Luminizing Fluid
For those that are all about the glow, try your hand at Shiseido. This luminescent foundation provides a silky smooth coverage that lasts all day. This makeup works with your natural skin type and hydrates your face throughout the day without any shine. Its Advanced Sensing Technology adapts and adjusts with you and keeps your face looking and feeling fresh.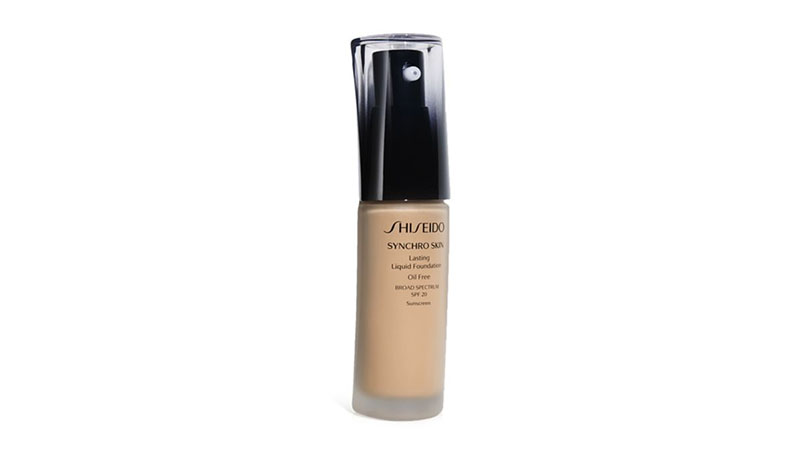 4. Makeup For Ever Ultra HD Foundation
Feel as if you've stepped right off a photoshoot with Makeup For Ever. This foundation provides an ultra HD finish to your skin while remaining invisible to everyone else. The unique formula offers medium to full coverage and seamlessly blurs imperfections to create a flawless effect. Add in some light-diffusing, and you've got yourself the perfect base for any look.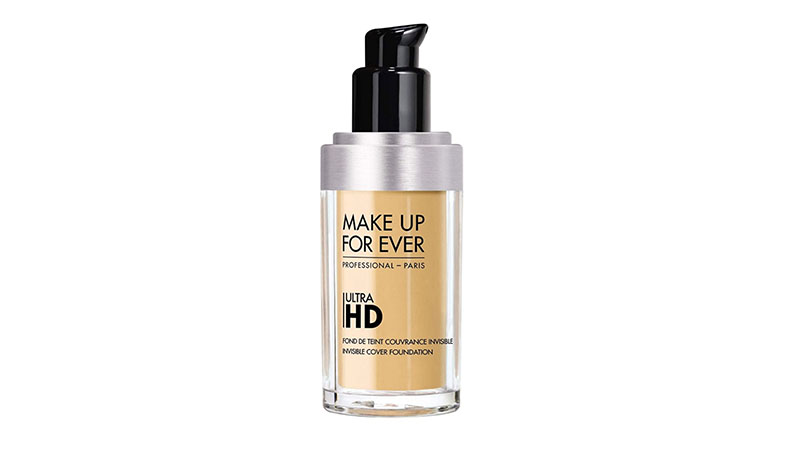 5. Charlotte Tilbury Light Wonder Youth-Boosting Foundation
Feel hydrated and look amazing with this Charlotte Tilbury foundation. The Youth-Boosting formula helps diminish signs of wrinkles and fine lines while keeping your skin feeling fresh and flawless. With added SPF for protection against the sun, you'll be wearing it every single day.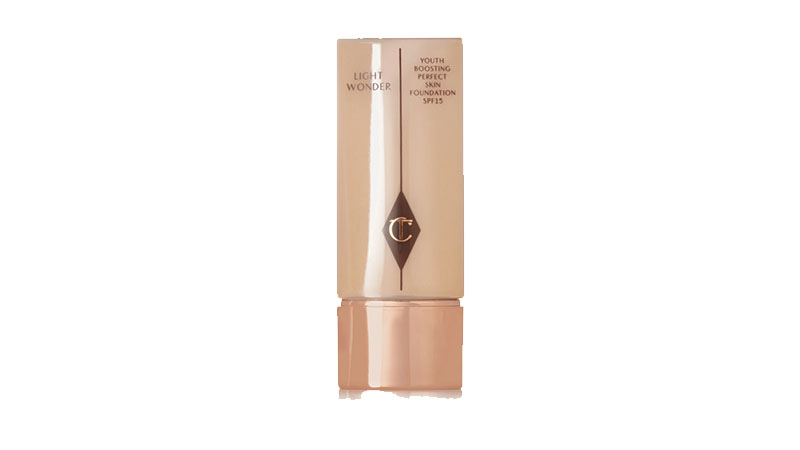 6. Designer Brands LongWear 24 Hour Foundation
Go from day to night in the blink of an eye with the Designer Brands 24 Hour foundation. This smudge-proof liquid makeup is lightweight, breathable, and matches perfectly with most skin tones. The formula effortlessly evens out textures and imperfections, while keeping it hydrated and protected from the harsh rays. Once you try this, you'll fall in love with the skin you're in.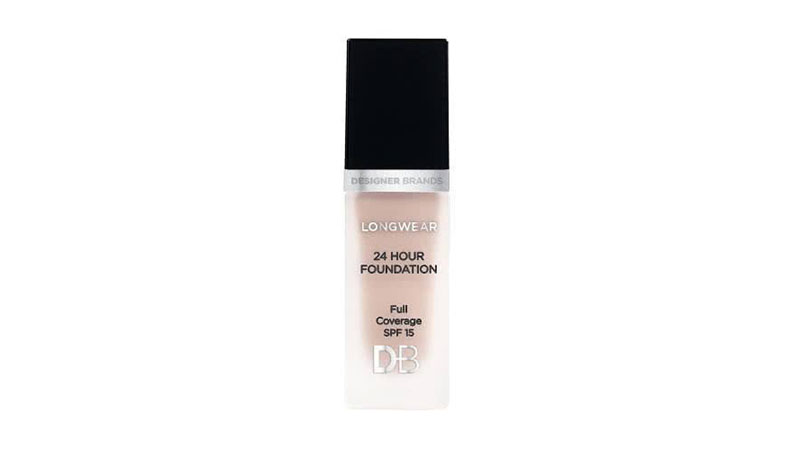 7. Burberry Beauty Fresh Glow Luminous
Everyone needs to glow once in a while, and this makeup can help you get there. This liquid foundation provides a super light formula that easily blends to your complexion and gives you an effortless glow. It is perfect for those with dry skin, as the primer is infused with 55% water and glides across the face. Use it alone or under foundation for an effortless and stunning look.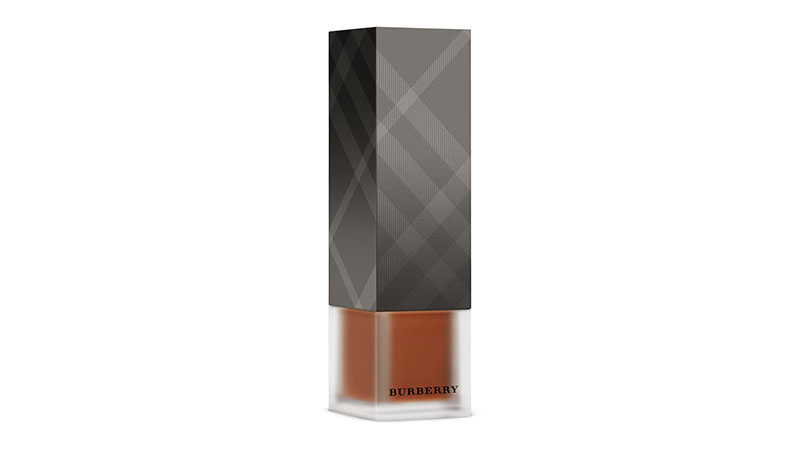 8. NARS Pure Radiant Tinted Moisturizer
Whether you're headed to the beach, or you're taking a few snaps for Instagram, why not look your best? This cult classic helps make you feel natural while looking your best. This oil-free formula protects your skin from the sun and keeps you hydrated all day. The translucent veil of color is soft and easy to apply and is infused with natural ingredients to keep your complexion feeling great all day.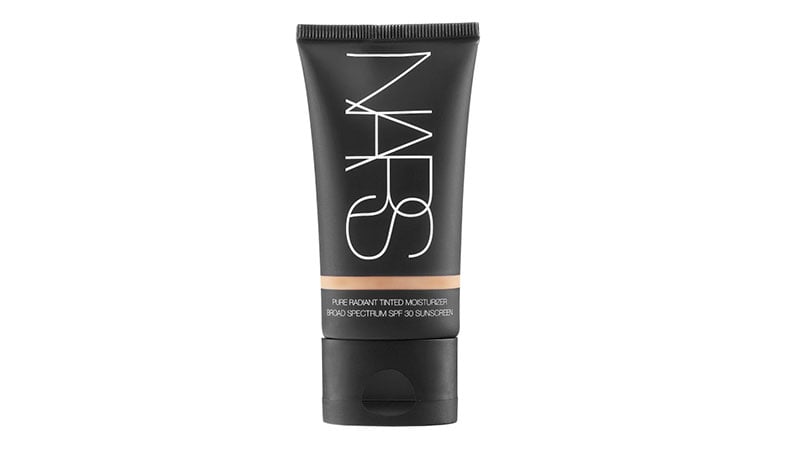 9. Chantecaille Future Skin Gel Foundation
Start your day the right way with the Chantecaiile Future Skin foundation. This makeup features 60% water-activated ingredients in an innovative gel formula, meaning your skin will be left feeling soft, supple, and stunning. The refreshing product is free from oil, hides imperfections quickly and is lightweight enough to wear daily.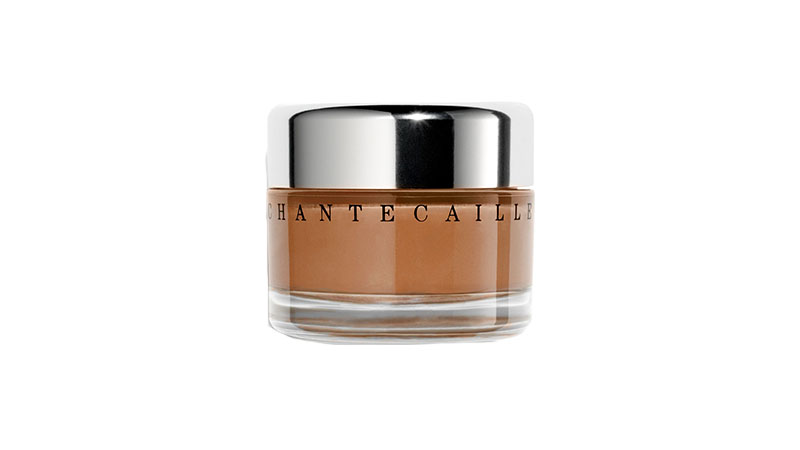 10. Yves Saint Laurent Touche Éclat Foundation
Give your skin a touch of light with Yves Saint Laurent. This foundation is enriched with Ruscus extract, which is an anti-fatigue formula that helps your skin feel energized all day long. You can get up to eight hours of flawless finish with this foundation, and its secret ingredients will create the perfect base for a stunning glow.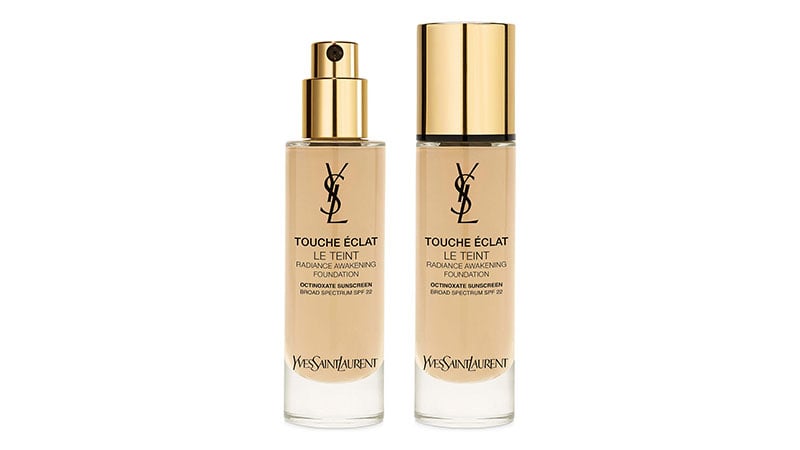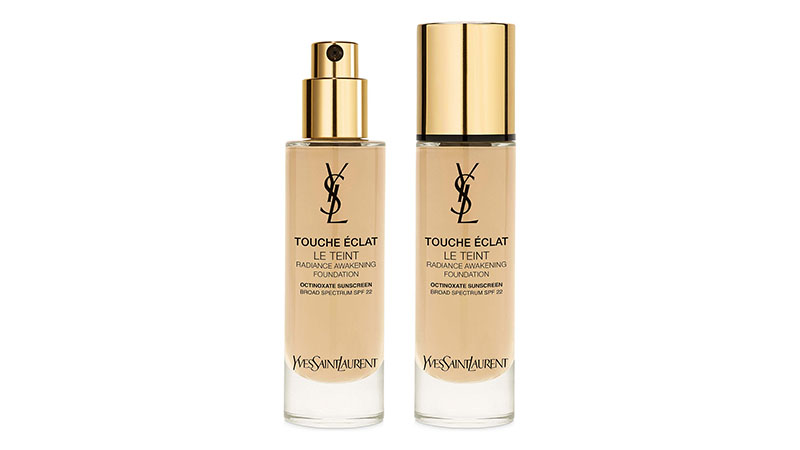 11. Jane Iredale Glow Time Mineral BB Cream
Why just look flawless when you can also glow? The Jane Iredale mineral BB cream is more than just makeup – it's ultimate protection in one spot. This translucent foundation provides soft coverage across your skin while hydrating it and shielding it from the harsh rays of the sun. Watch as you sparkle and shine during the day, without feeling oily.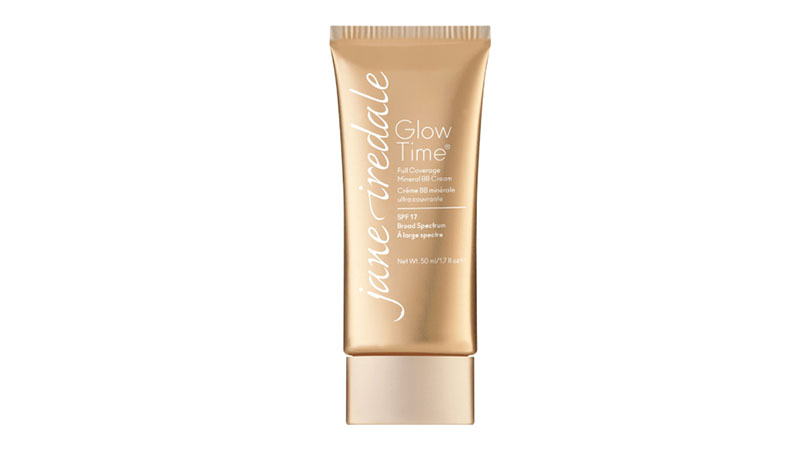 12. BECCA Aqua Luminous Perfecting Foundation
Blur any imperfections and feel like the best version of yourself with Becca's Aqua Luminous foundation. This blendable and buildable makeup provides long-lasting coverage and adapts to your skin tone effortlessly. The ultra-hydrating hyaluronic acid, Vitamin E, and water ensure that your complexion is soft and supple. It is perfect for people with sensitive, dry, or oily skin so that you can look airbrushed every single day.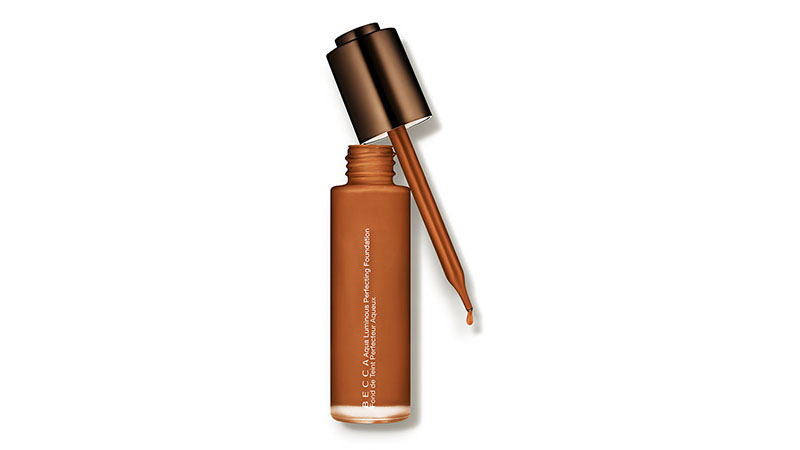 13. Tom Ford Shade and Illuminate Soft Radiance
Radiate from within with the Tom Ford Shade and Illuminate foundation. This makeup provides a fade-free finish to your skin and leaves you feeling flawless from the get-go. The formula is infused with hydrating ingredients and powders that help diffuse light and keep your complexion looking perfect. The SPF 50 protects you from the sun, and the blend of hyaluronic acid, balsam copaiba, and açai provide an anti-inflammatory balance for nourishing and calm effects.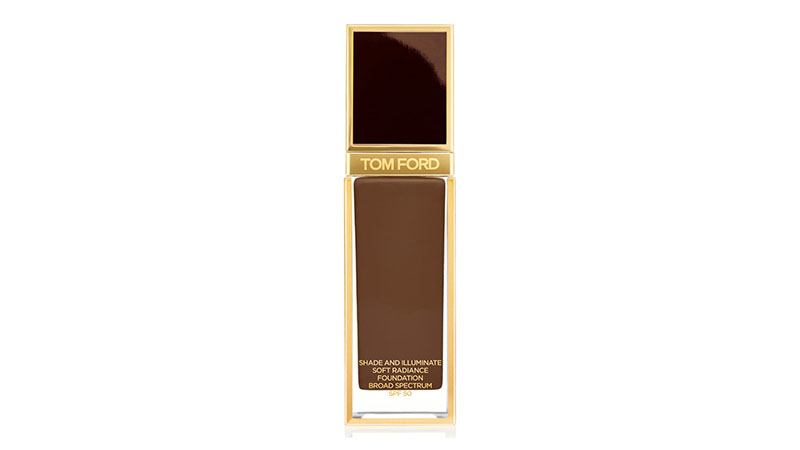 14. Giorgio Armani Luminous Silk Foundation
Make your skin feel like silk with Giorgio Armani. This award-winning formula provides buildable and luminous coverage for all skin types. The Micro–fil™ technology hydrates and brightens your skin while improving the complexion's texture and hiding any imperfections. This stunning foundation comes in a vast range of shades and is the perfect companion for any event.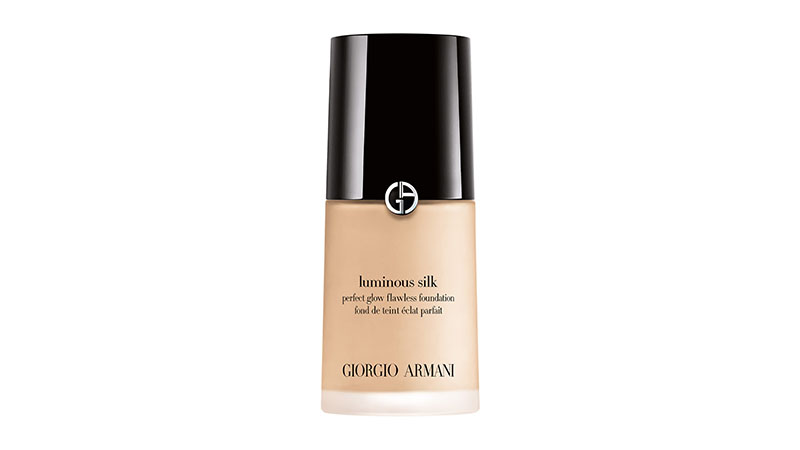 15. Kevyn Aucoin The Sensual Skin Enhancer
Don't just cover your skin, enhance it with Kevyn Aucoin. This cult-favorite provides a dewy and sparkling complexion for dry skin types. Cover, conceal, and correct using this foundation – you can even contour or highlight with its wide variety of shades. The formula features Jojoba oil, honey, and minerals, meaning your skin will feel like diamonds at every second.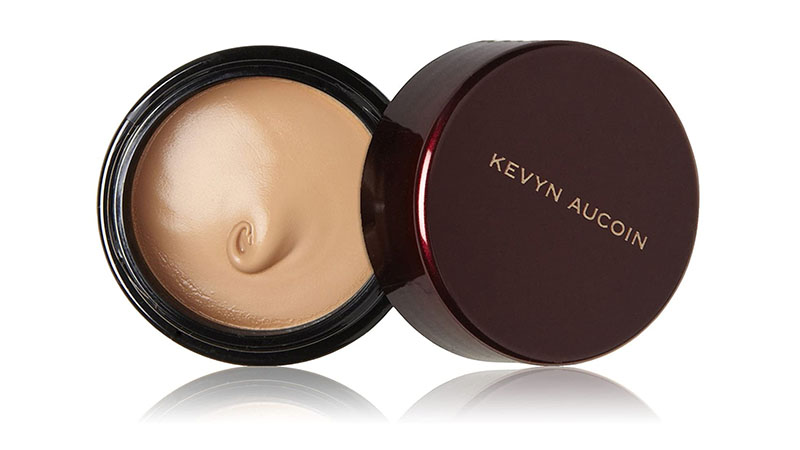 16. Charlotte Tilbury Magic Foundation
Love the skin you're in with Charlotte Tilbury. This foundation is hyper-intelligent, meaning it can transform your complexion with a flawless finish. It's infused with Vitamin C to help you glow from within, and it will glide across your skin effortlessly. The mushroom extract provides firmness, and the hyaluronic acid keeps you feeling hydrated all day long.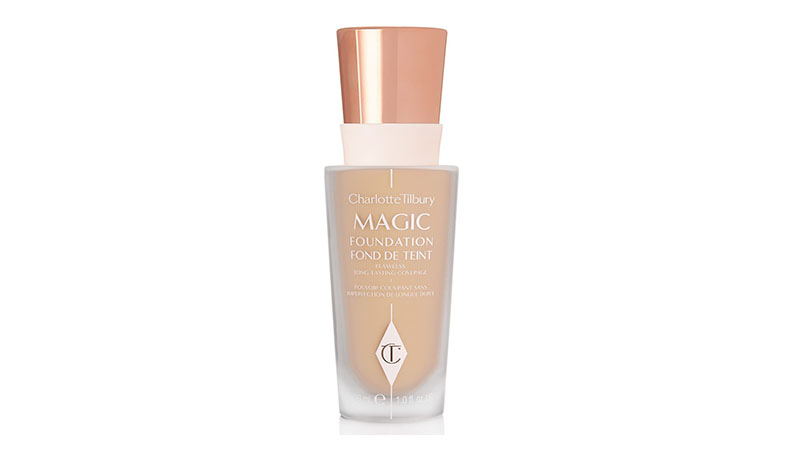 17. Clé de Peau Beauté Radiant Cushion Foundation
Some days, you just want to keep your makeup to a minimum. This hydrating foundation from Clé de Peau Beauté provides a silky and lightweight finish while hydrating your skin. The dewy and natural effect eliminates any imperfections while letting you breathe during the day. The compact cushion design is compact and easy to bring along with you so that you can look your best everywhere.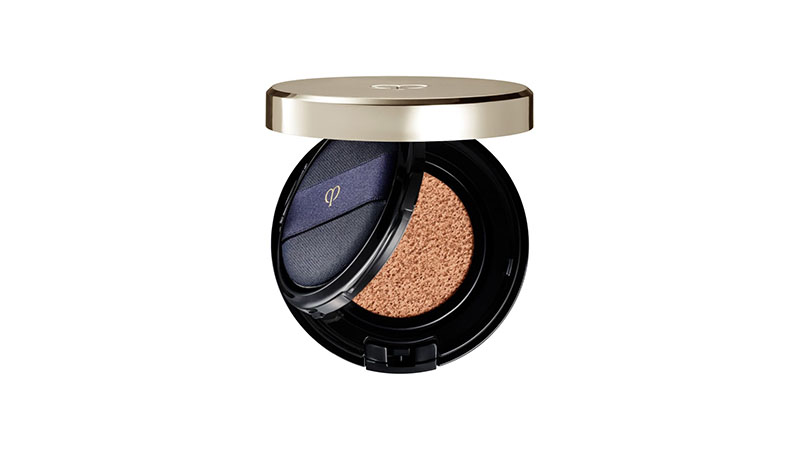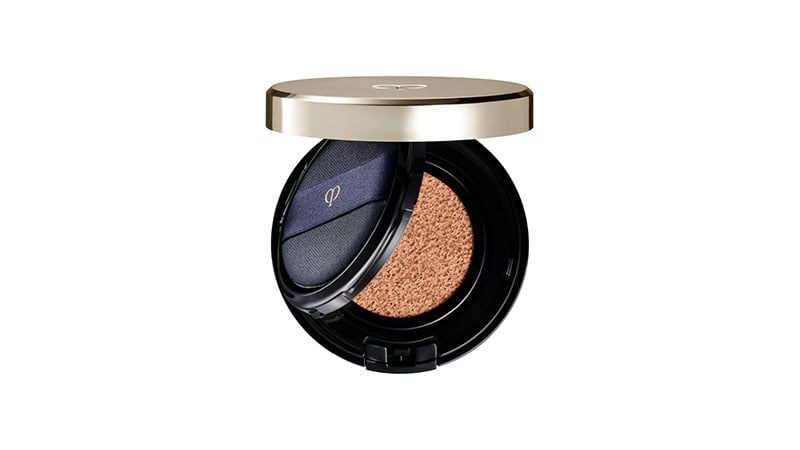 18. Burt's Bees Goodness Glows Liquid Foundation
Have you ever wanted super luminescent skin without looking oily? Well, Burt's Bees has your solution. This hydrating foundation leaves your skin feeling silky and soft, and instantly nourishes your complexion. The formula includes Meadowfoam Seed Oil, which helps provide a natural glow, and its moisturizing ingredients will have you feeling effortless and flawless.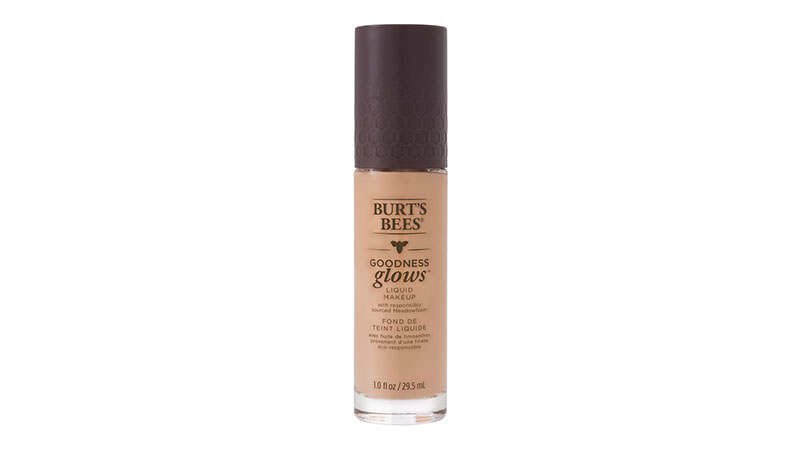 19. CoverGirl and OLAY Tone Rehab Foundation
Take your skin game to the next level with Olay and Revlon's Tone Rehab foundation. The blend of hydration moisturizer and creamy finish leaves you feeling refreshed and energized. This two in one makeup will keep your complexion feeling nourished and perfected while blurring out any imperfections and diminishing fine lines. What more could you want?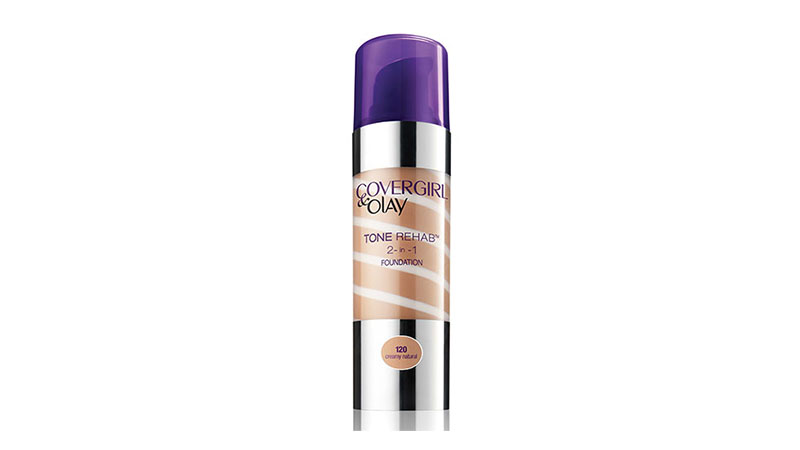 20. Revlon ColorStay Whipped Creme Makeup
This is your skin, only better. The Revlon ColorStay foundation comes in a whipped creme style, providing a soft and supple texture for your skin. This full-coverage makeup balances your complexion all day, and never feels flaky or dry. The time-release technology keeps you feeling fresh all day, and the shine-free formula prevents an oil-slick effect.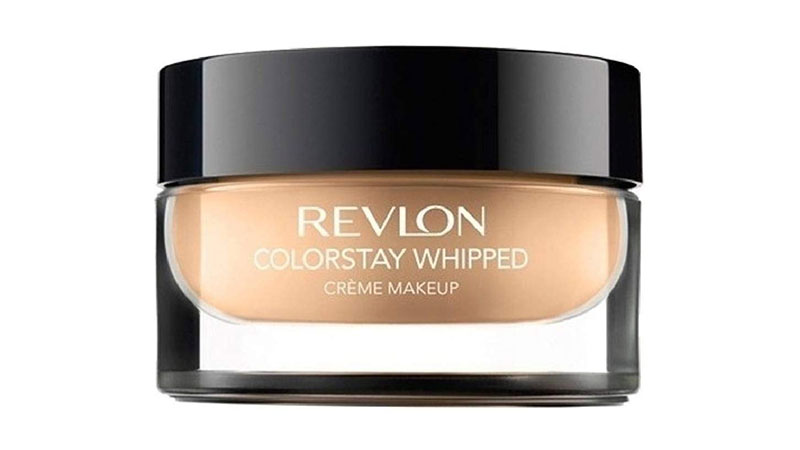 SUBSCRIBE TO OUR NEWSLETTER
Subscribe to our mailing list and get interesting stuff and updates to your email inbox.