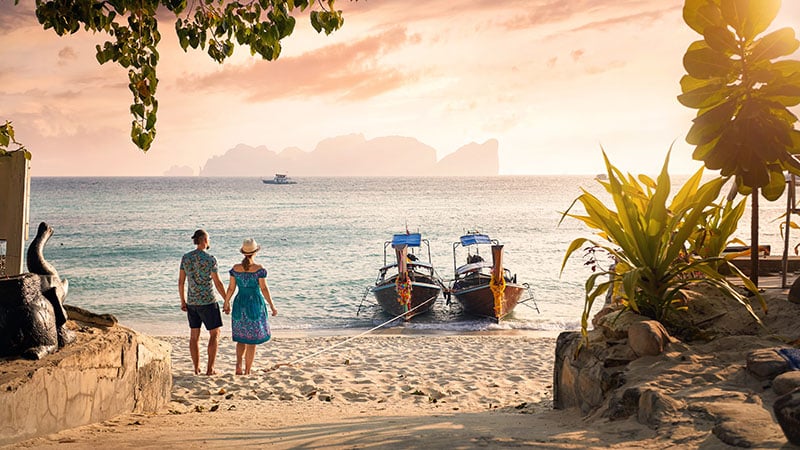 Starting your life with someone is a beautiful thing, and what better way to celebrate than with a romantic getaway? It will be the trip of a lifetime because it's going to be the one you think back on, years later, while sharing the photos of that special time with loved ones. The only challenge is deciding which honeymoon destinations you will visit!
1. Venice, Italy
The Italian city of Venice is of great historical importance, but it is also a destination that can encourage romance. There are many reasons to love Venice. On a visit here, you can enjoy the canals and gondolas, marvel at the architecture, or sit and people watch. Attractions include St. Mark's Basilica, the brilliant marble Doge's Palace, and the central square, Piazza San Marco. It is also a fantastic place to wander and take in the beauty that the city has to offer. While you are there, you can also visit a nearby picturesque island Burano, which is famous for the colorful fisherman's houses, casual seafood restaurants, and crafts. Venice is a popular tourist destination, especially in the summer months, but there's a reason everyone wants to visit.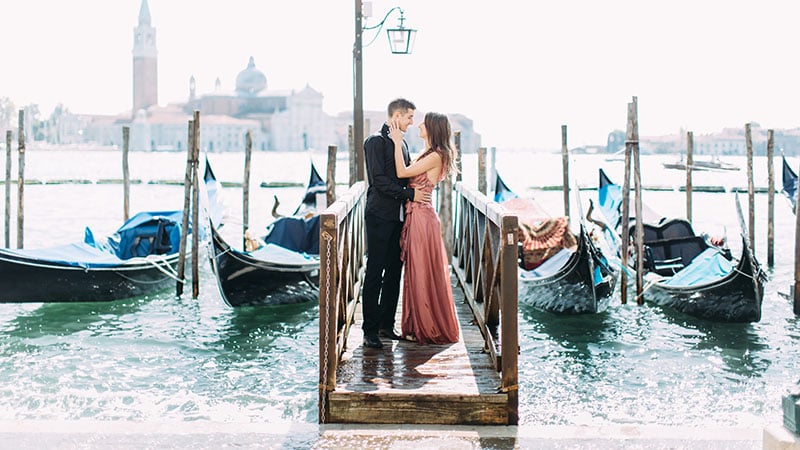 2. Maui, Hawaii
Maui is the second-largest island in Hawaii and an exceptional place. Honeymooners will feel at ease on the island and find it is the perfect spot to celebrate their lives together. There is no shortage of things to do here, especially for those who love exploring outdoors. The beaches are magical, the sunsets are Instagrammable, and there are plenty of hiking or surfing opportunities. During a trip here, you can opt for total relaxation and soak up the sun on one of the many sandy shores. Alternatively, you can explore the lands on foot, enjoy a farm tour, or engage in one of the many water sports on offer.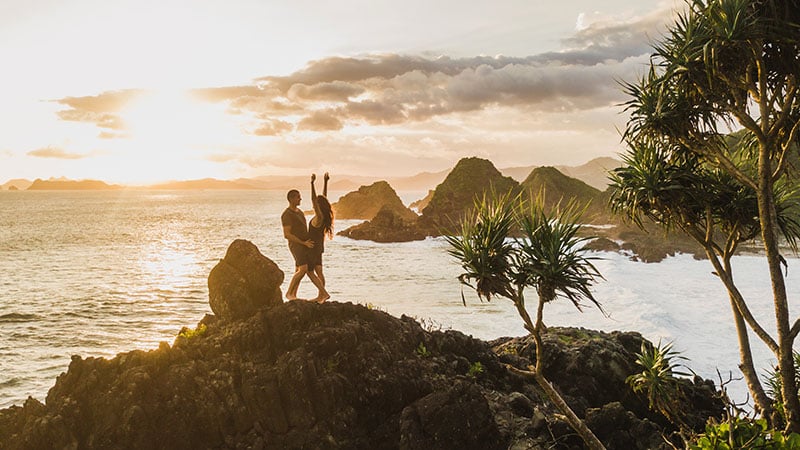 3. Santorini, Greece
One of the most popular, and dare we say most beautiful Greek Islands, is Santorini. Here you will find multi-colored cliffs, white-washed buildings, volcanic-sand beaches, and unforgettable sunsets. The picturesque setting of the island, located in the Aegean Sea, makes it appealing for weddings and honeymoons, and the destination attracts travelers from all over the world.
Enjoy boat trips of the caldera, walk and admire the views, or explore the landscape on the edge of Nea Kameni. Alternatively, you can relax in an infinity pool or on a sunbed in one of the island's luxury hotels.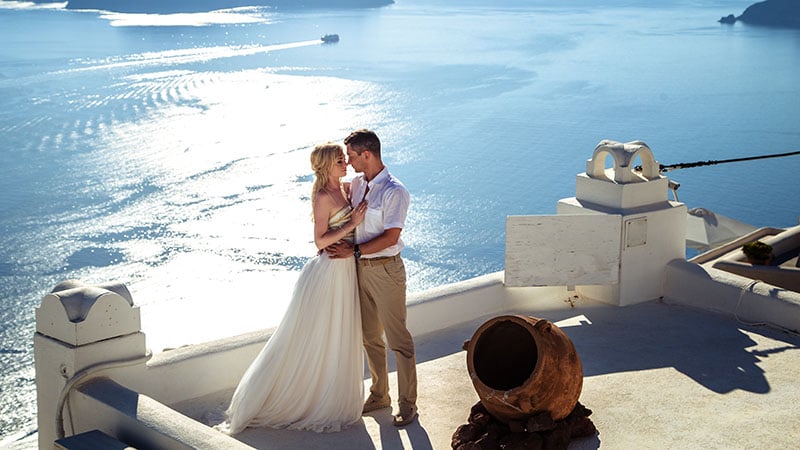 4. Bora Bora, French Polynesia
You'd be hard-pressed to find a destination more romantic than Bora Bora because it has become one of the world's most popular honeymoon spots. The surroundings are stunning, but another appeal is how the luxury resorts tailor packages for newlyweds, allowing them to feel special, and pampered. The island lies northwest of Tahiti, and although traveling here requires some planning, once you arrive at the airport, you are welcomed with a flower lei, and your unforgettable adventure begins.
VISIT: Bora Bora, French Polynesia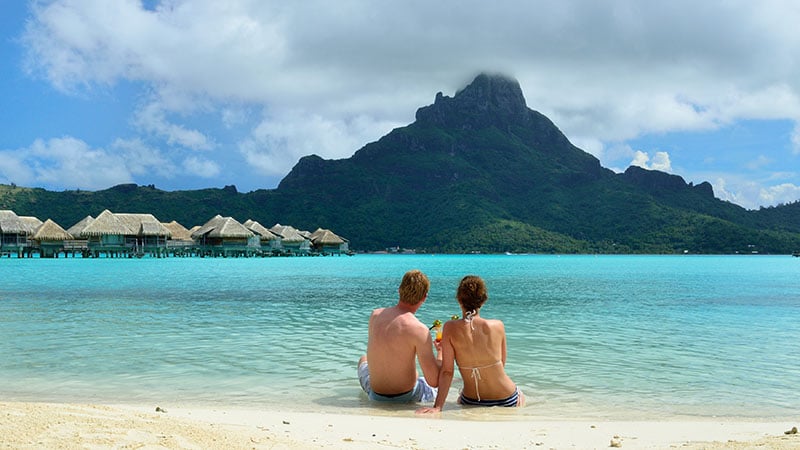 5. Maldives
Another well-known island and popular honeymoon destination are the Maldives. The sovereign archipelagic nation is located in the Indian Ocean and is one of the world's most picturesque locations thanks to the crystal clear waters and unique geography. When it comes to accommodation, honeymooners will be pampered in the luxury resort, villa, or a hotel on one of the two hundred inhabited islands. Find your dream room, surrounded by local vegetation, or panoramic views of the water, allowing couples to enjoy their alone time without any prying eyes.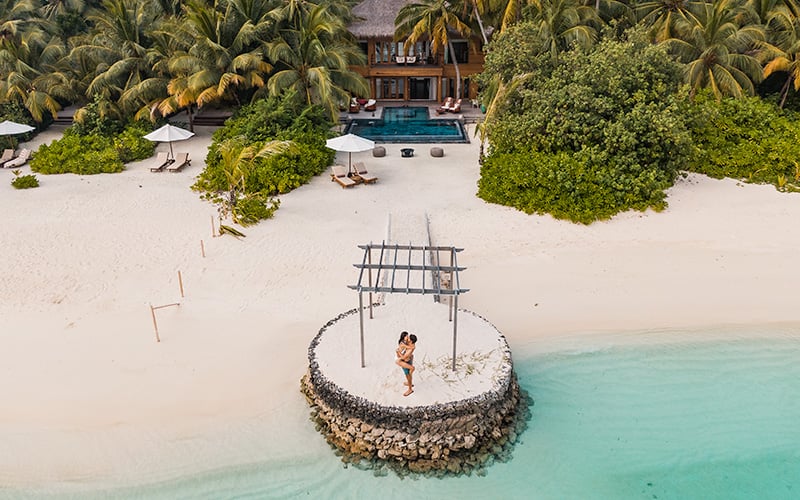 6. The Whitsundays, Australia
Located in the heart of the Great Barrier Reef is The Whitsundays, an archipelago of 74 tropical islands, which has attracted people from all over the world. Located just off the coast of Queensland, the destination provides the opportunity for couples to be at one with nature. You can also get a glimpse of the underwater life that exists here, from sea turtles to exotic fish. Swim, snorkel, or relax on the pristine sandy shores.
VISIT: The Whitsundays, Australia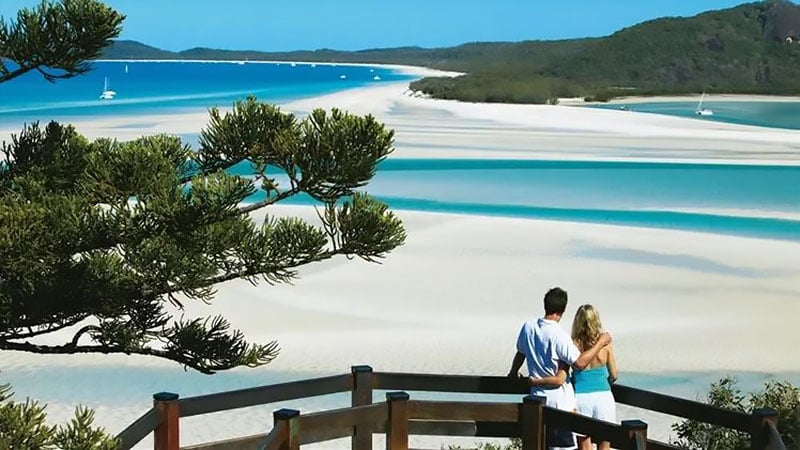 7. Amalfi Coast, Italy
There are few places in the world as beautiful as Italy's Amalfi Coast. It is considered an excellent example of a Mediterranean landscape, and photos from the destination prove why. The mountains and sea cliffs are covered in pastel-colored homes that have breathtaking views of their surroundings. It's not just the architectural brilliance that draws visitors to the region, though, but also the sheer beauty of this stretch of coastline, the sandy shores, and hand-painted ceramics. Designated a UNESCO World Heritage Site, the area is home to many unique towns, including Positano, Amalfi or Ravello. To avoid crowds, consider visiting in the fall or spring months. Be sure to book your trip in advance and make sure everything is well-planned to avoid disappointment as many hotels and services are seasonal.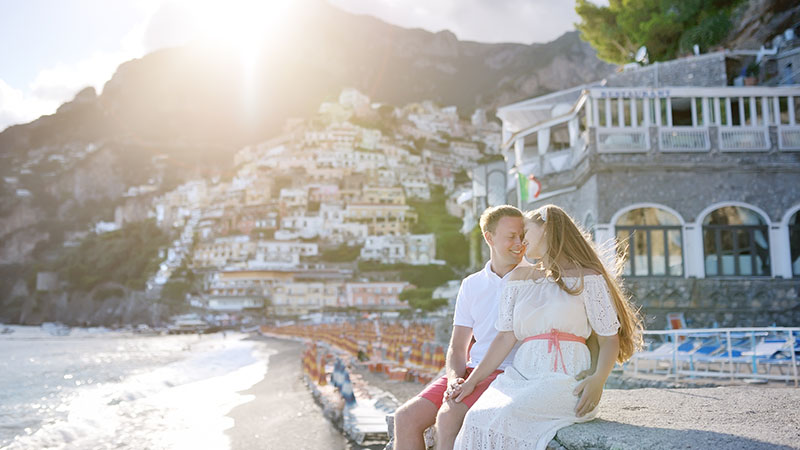 8. Big Sur, California
Big Sur has served as the inspiration for some of the world's creatives, and you can see why when traveling down the magical stretch of Californian coastline between San Simeon and Carmel. The roughly 90 miles of coastline may not automatically come to mind when thinking of honeymoon destinations, but Big Sur has something special about it. It's a journey that should not be rushed, and there are many quaint little places to stop at or stay. A visit here will allow lovebirds to take to the open road together, creating memories while seeing the rugged nature in all its splendor.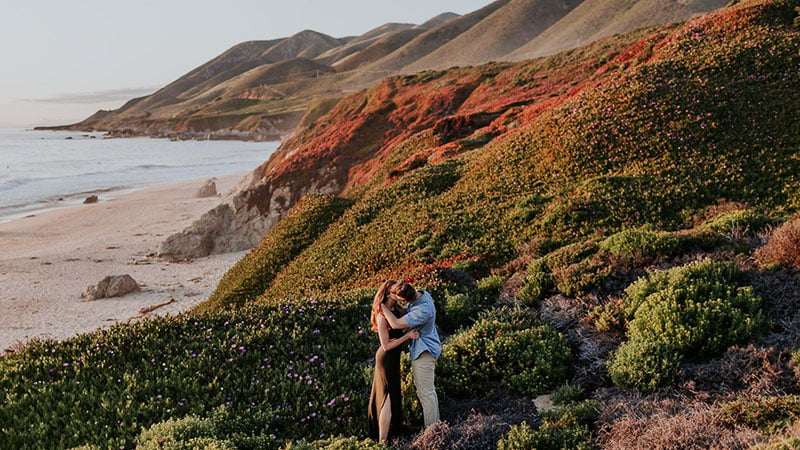 9. Bali, Indonesia
Bali is an island in Indonesia that is filled with natural beauty. Pristine beaches and warm weather make this an appealing destination for those who want to relax and spend some quality time together. The country has no shortage of luxury hotels, villas, and resorts, where guests can enjoy their honeymoon in comfort. Make the most of a romantic break with a private pool and an exceptional view of the surroundings, or opt for more budget-friendly accommodation and explore what the island has to offer. The great thing about this destination is that there is something for everyone, often at a fair price.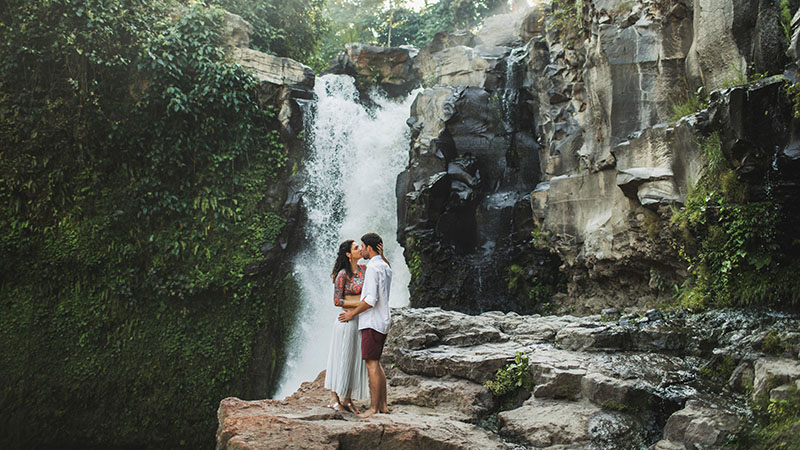 10. Paris, France
If you want to spend time with the love of your life, what better place to do it than in Paris? Often referred to as the City of Love, the French capital has earned this title. Paris has quaint cobblestoned streets, the pleasant smell of fresh pâtisseries, and impressive architecture. There is no shortage of culture and history, with world-famous landmarks and art museums that can be visited. It has also served as the destination for several romance films, including Moulin Rouge!, Amélie, and Before Sunset.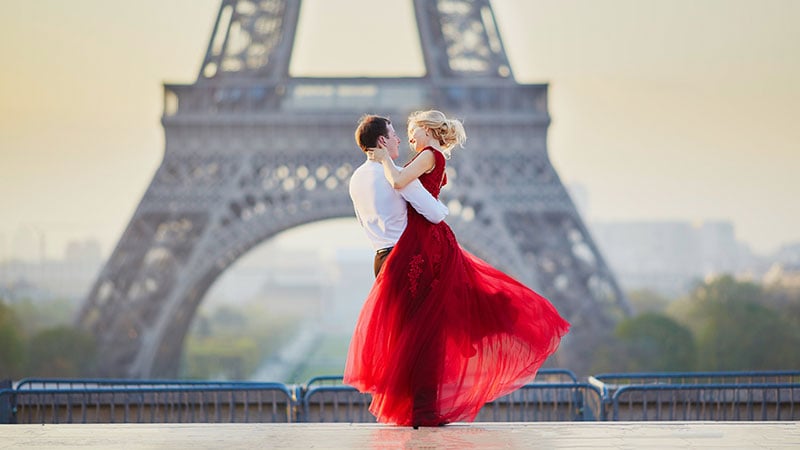 11. Tuscany, Italy
Tuscany is located in Italy and is considered by many to be a bucket list destination. What makes it such a fantastic place to explore is, in part, its stunning landscape. It is also rich in architecture, and has basic but delicious food, and, of course, wine! Many areas in the region are worth visiting, depending on what you want from your honeymoon. On the coast, you could explore on a bicycle, go sailing, windsurfing or scuba diving. The region also has many spas and luxury villas, and visitors can stop off at wineries and farms.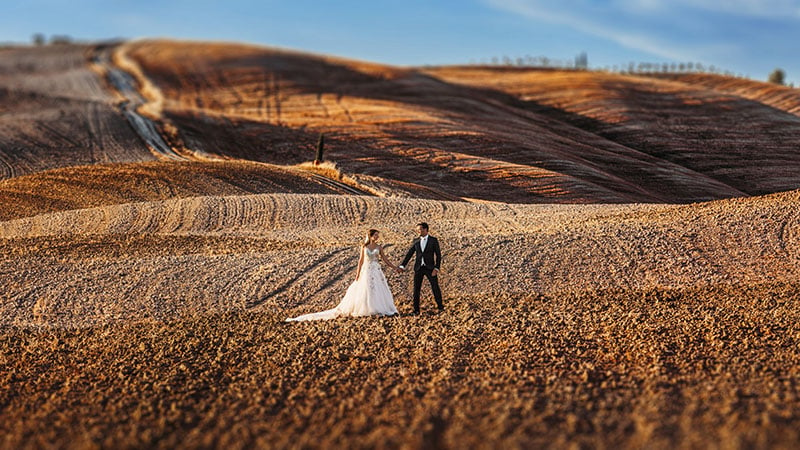 12. Mauritius
Go snorkeling, diving, or enjoy the calm sapphire waters and soft sand of Mauritius. The Indian Ocean island is home to many luxury resorts, which makes it an appealing honeymoon destination. Expect exceptional service, and even better views, when choosing one of these upmarket accommodations. Several activities can be done while in Mauritius, designed to encourage romance; have a couple's spa day, horse ride at sunset, or relax with a private catamaran cruise. Animal life is also unique on the island, and it is home to around 600 indigenous species, although the most famous is the extinct Dodo.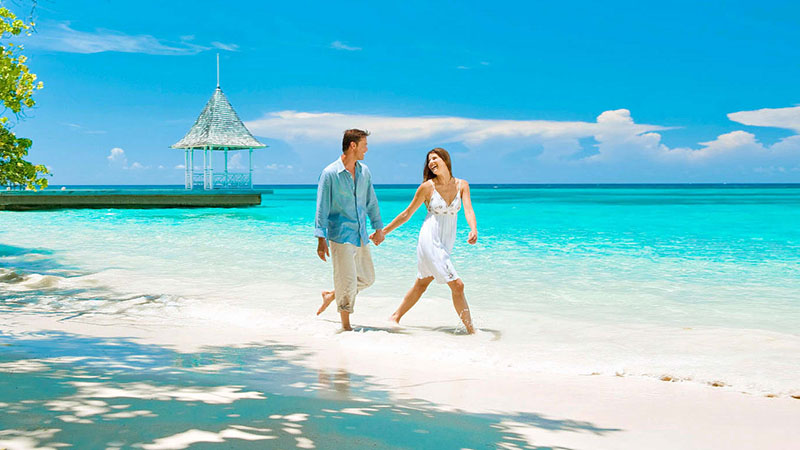 13. Cappadocia, Turkey
A visit to Cappadocia would undoubtedly create lasting memories, and photos you want to put in an album, because of the region's unusual landscape. It has taken millions of years to create the rock formations found in the area. Still, it's not just nature that played a part in making the destination so interesting, but also humans from the fourth century A.D. It was here that individuals sought shelter and carved tunnels and underground caves from the soft stone. Fast forward to the 21st century, and there are now even impressive cave hotels where visitors can spend a night.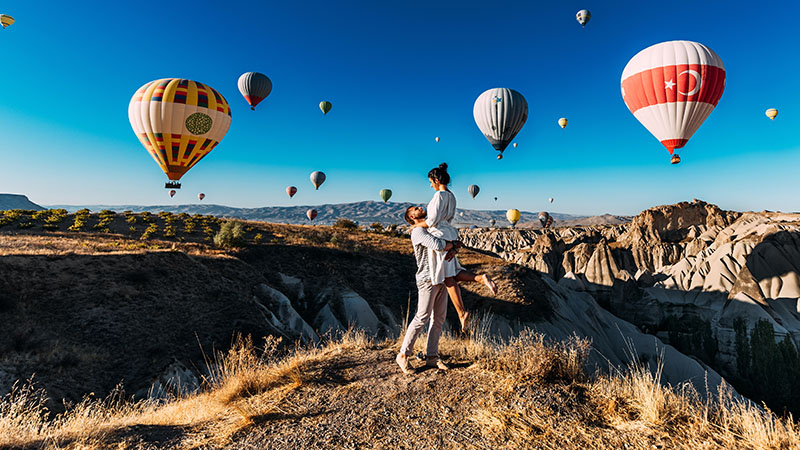 14. Kyoto, Japan
Kyoto is a destination that looks like it was created in a storybook. Japan's ancient capital is home to many historical landmarks, including the UNESCO protected Kiyomizudera Temple. The attraction is lined with cherry blossoms in spring, and the combination of natural and human-made construction makes it a breathtaking sight. When in the city, you can also explore the beautiful zen gardens, see colorful shrines, visit Nijo Castle, Sento Palace, or the Imperial family's residence since the 1800s, the Kyoto Imperial Palace.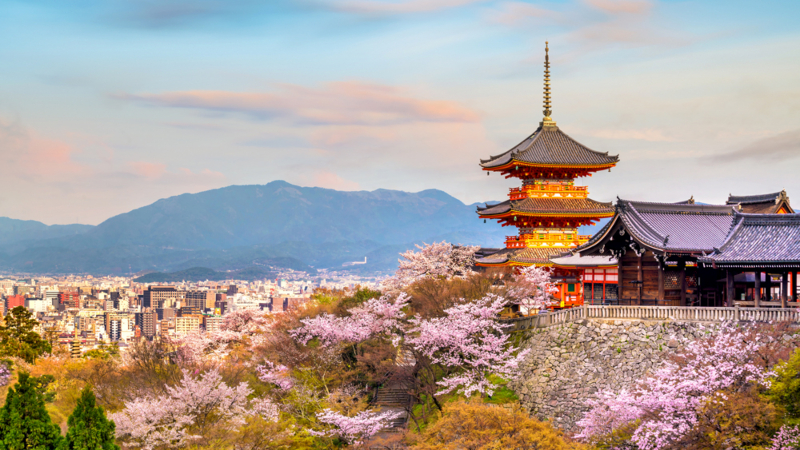 15. Croatian Islands
Croatia's coast is an excellent opportunity to island-hop, and with 1,200 islands covering 2,000kms, you can see why we couldn't just pick one. Each island is unique, and has it's own charm and appeal; some do not offer accommodation and are only accessible on day trips, others have hotels, bustling bars, and entertainment. Among the more well-known islands are Hvar, a yacht-lovers paradise and an island filled with beauty and great seafood, or the rustic island of Rab, with its cobblestoned streets and terracotta roofs.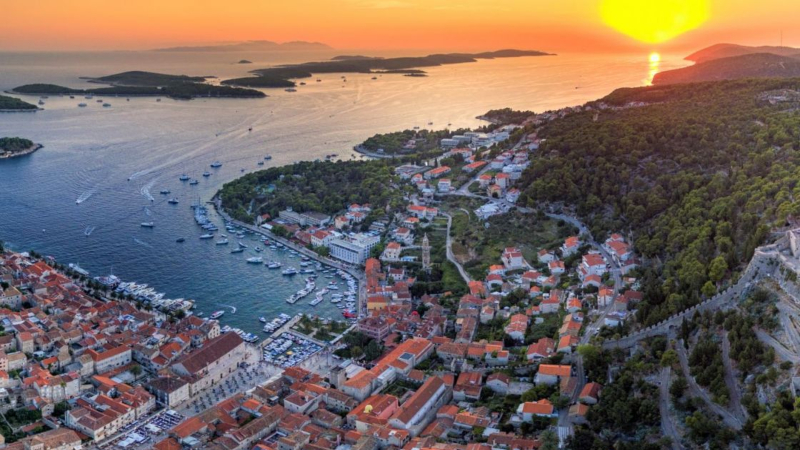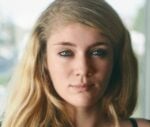 Cailyn Cox holds a degree in journalism and has been working with The Trend Spotter as a writer for over ten years. She has worked with some of the most prestigious women's and men's lifestyle publications. For her, writing is not just a job; it's a passion, which is why each article she writes is approached with such enthusiasm and dedication. She has extensive knowledge of hairstyles, tattoos, and beauty and has made a career out of creating informative articles that appeal to women and men of all ages.
SUBSCRIBE TO OUR NEWSLETTER
Subscribe to our mailing list and get interesting stuff and updates to your email inbox.