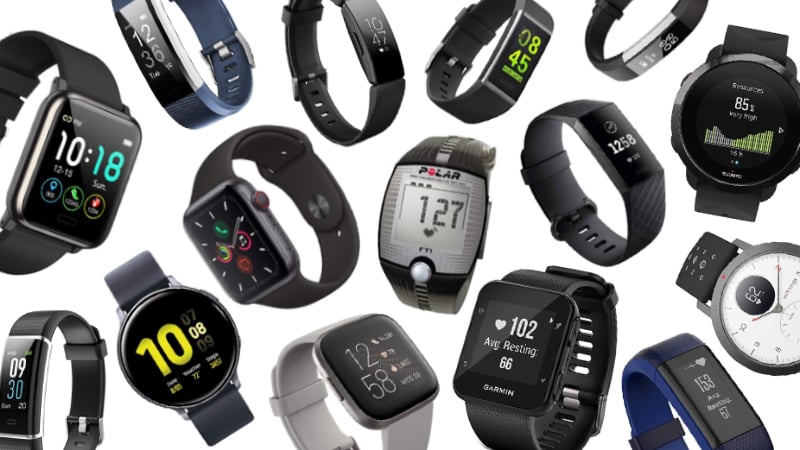 From the gym to the workplace, there is always time to improve your overall health. Your heart is the most vital organ in the body, so why not take care of it? Whether you're running a marathon or taking a brisk walk in the park, keeping track of your body and pushing yourself further is a great way to reach the next goal. From a novice to a pro, here are the best heart rate monitor watches to help you keep track of your fitness and wellbeing.
1. Apple Watch Series 5
Look stylish at work or on the running track wearing an Apple Watch Series 5. With an always-on display and a dedication to your health, this is sure to keep you looking and feeling great. It features an ECG app, a noise monitor, and a workout tracker to promote and kickstart your healthy life. Every health goal you want to reach becomes closer with this remarkable watch.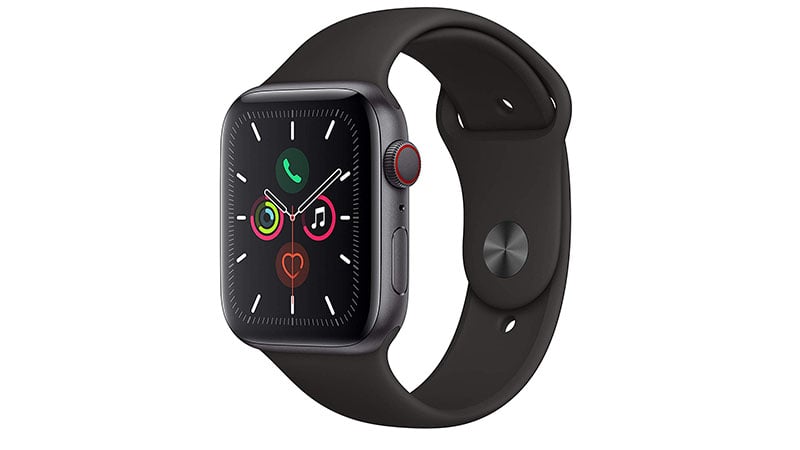 2. Samsung Galaxy Watch
Get a better insight into your workout with the Samsung Galaxy Watch. It's sleek and comfortable to wear to any occasion and can help you reach your fitness goal faster than ever. This smartwatch can even help you master the art of sleep – it tracks and offers an insightful vision of your rest and monitors your stress levels. This is a stylish and versatile option for anyone who is on the move.
BUY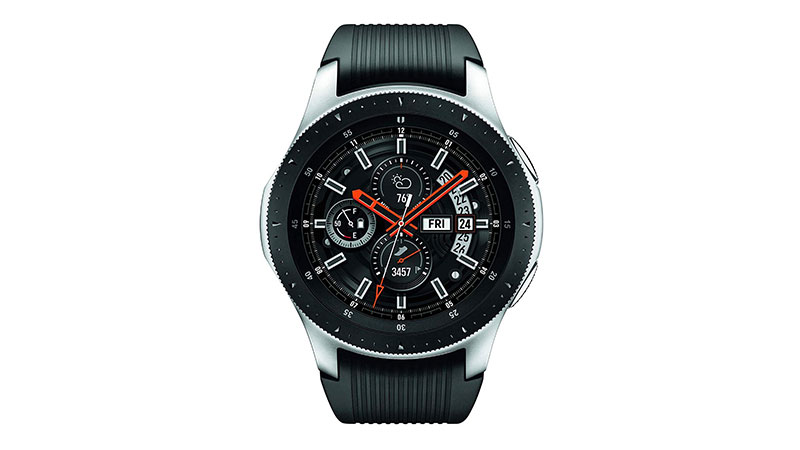 3. Fitbit Versa 2
Check the weather, daily news, and your health with the Fitbit Versa 2. This smartwatch looks sleek enough to wear in the office and works hard with you while you're at the gym. You can also wear it while you're sleeping as it tracks and monitors the quality of your rest – this is the perfect option for anyone ready to kickstart their fitness journey.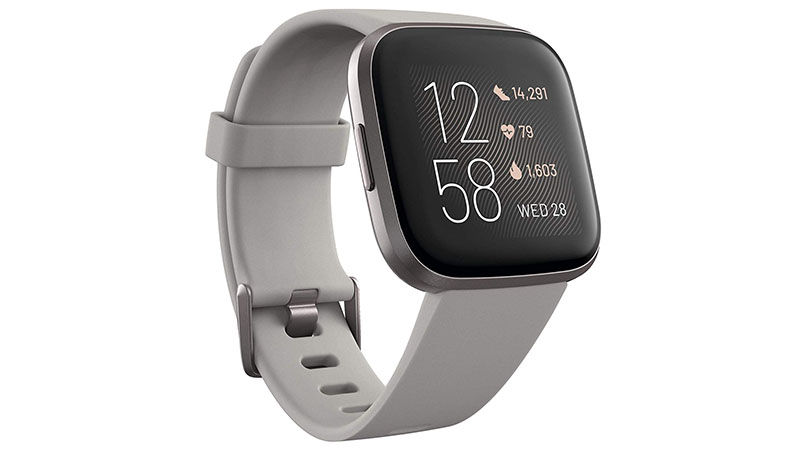 4. Garmin Forerunner 35
Take your fitness to the next level with the Garmin Forerunner 35. With its GPS enabled tracker, you can run further than ever before. This smartwatch offers helpful alerts, music connectivity, and notifications to keep you achieving your goals and will have you feeling your best. Whether you're finding the perfect tune or deadlifting, this is an excellent option for the person on the go.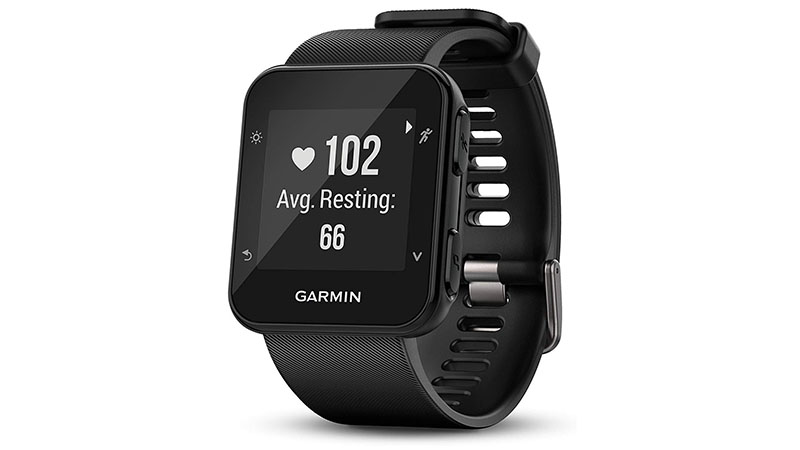 5. Polar Ft1
Feel better than ever with the Polar Ft1 smartwatch. The large screen helps you keep track of your heart rate while you're working out or just at home. This timepiece can elevate your health levels and push you to become the best version of yourself, no matter where you are on your fitness journey. This an excellent option for someone who wants some extra motivation and will stay with you every step of the way.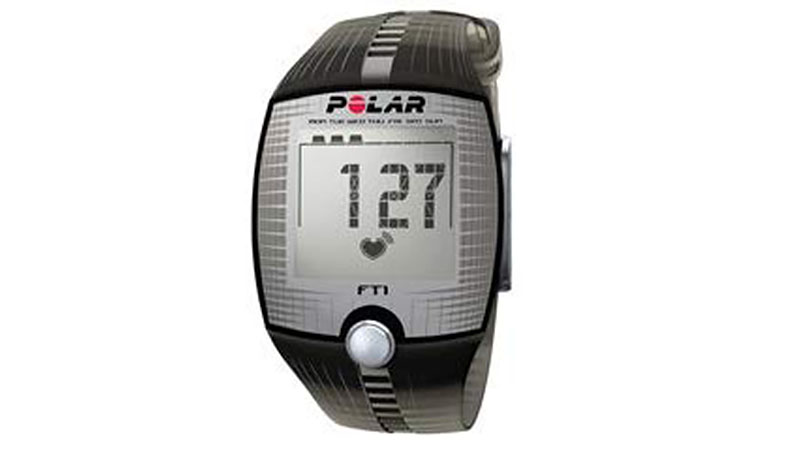 6. Fitbit Charge 3
Burn more calories, run faster, and improve your stamina with the Fitbit Charge 3. With 15 exercise modes to choose from, you can swim, run, and do more than ever. From morning to night, you can stay on top of your health with ease. This fitness watch is waterproof, sleek, and has a 7-day battery life so that you can start a new adventure every day!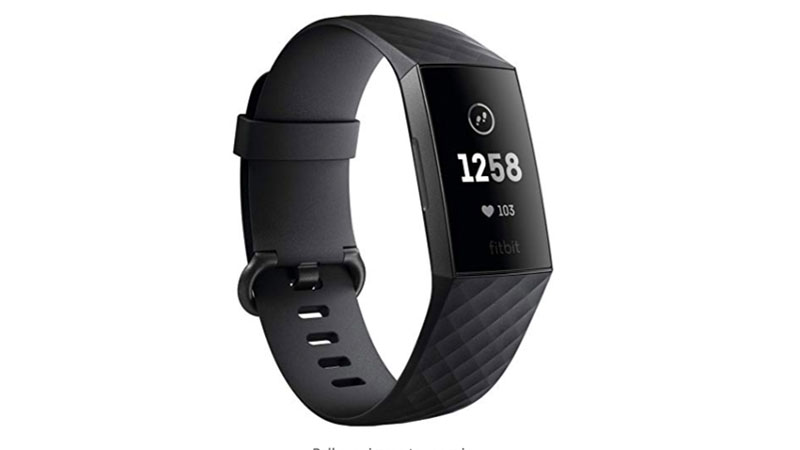 7. Garmin vívosmart
Track distance, calories, and your heart rate with the Garmin vívosmart. This innovative timepiece keeps a record of your beats throughout the day and reminds you to get up and move around so you can stay active. Whether you're rollerblading or running for the bus, this will be the key you need to keep on top of your game.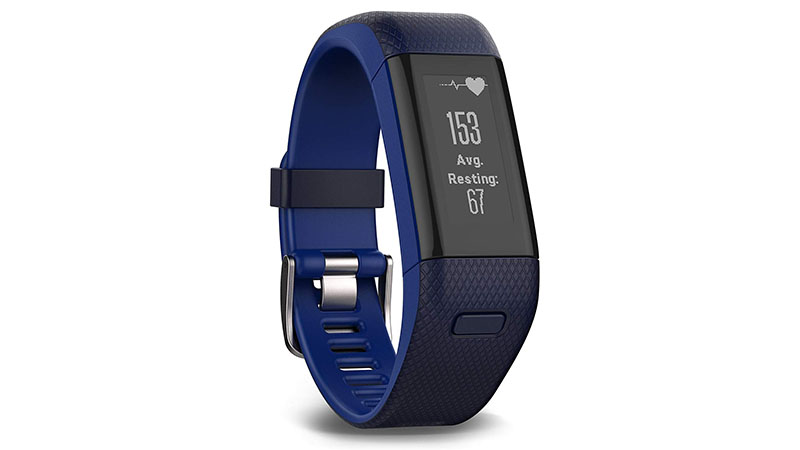 8.

Suunto 3 Fitness
Maintain a healthy lifestyle with the sleek Suunto 3. Featuring a stylish and a 30-meter waterproof design, you can swim, run, and play without missing a step. No matter your fitness level, this smartwatch will adapt and offer new exercises that best suit you and your abilities.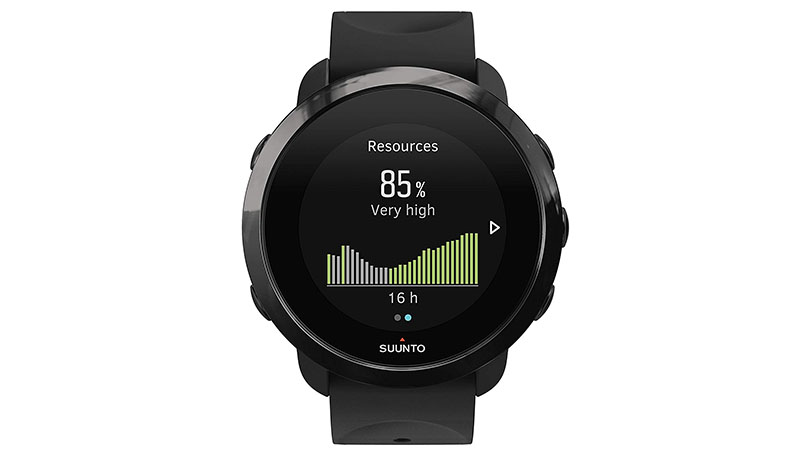 9. Withings Steel HR Sport Smartwatch
Maximize your workout and reach your goals faster using the Withings smartwatch. This steel timepiece looks stylish with any outfit and tracks every step you take. Every morning you can wake up to an insightful sleep analysis and discover the secrets to a healthy lifestyle. It is a timeless option for anyone ready to take action for themselves.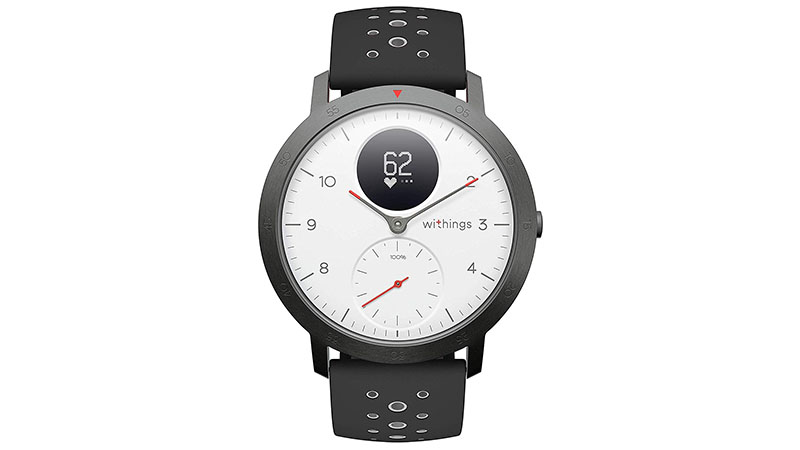 10. Fitbit Inspire HR
Keep moving all day and reap the rewards with Fitbit Inspire. This fitness tracker keeps up with your busy schedule and helps you become your best self. Whether you're counting your calories or in need of a heart rate monitor, you can do it all from the one device. You can even wear it while you're asleep to get the best out of your sleep. From the workplace to the gym, it will stay by your side every step of the way.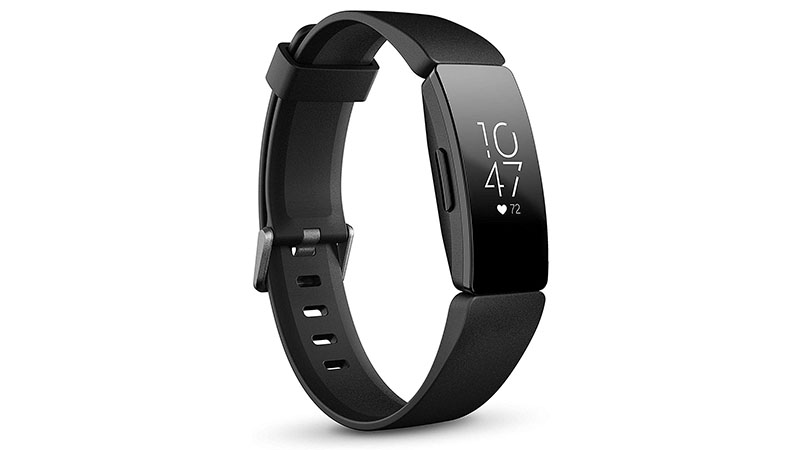 11. L8star Fitness Tracker
Put a spring in your step with the L8star fitness tracker. It is a sleek option for the person on the go and offers features like heart rate, sleep quality, and also includes six different sport modes. You can do anything with this watch, and the options packed inside can help you reach your goal sooner than ever.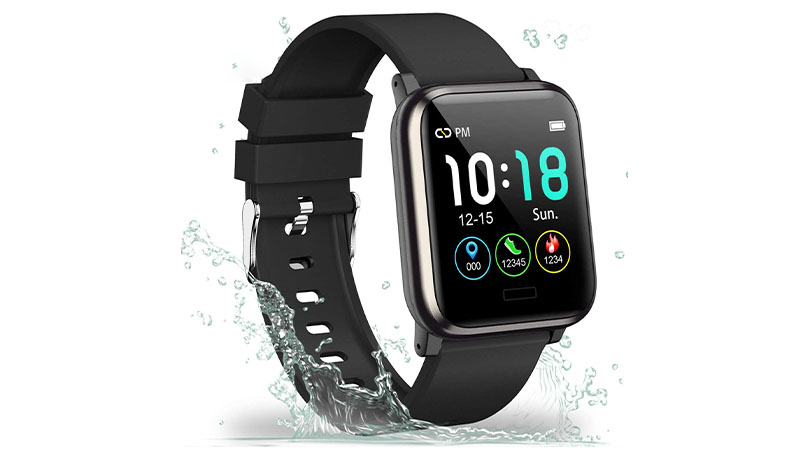 12. Letsfit Fitness Tracker
Help get the family off the couch and into the garden with the Letsfit fitness tracker. This water-resistant watch can help you get up on your feet and keep you moving all day. Featuring an accurate heart rate, with a sleek design, you can wear it from the office to the gym in an instant. It's a perfect option for guys and girls on the go and can help you achieve your workout goals.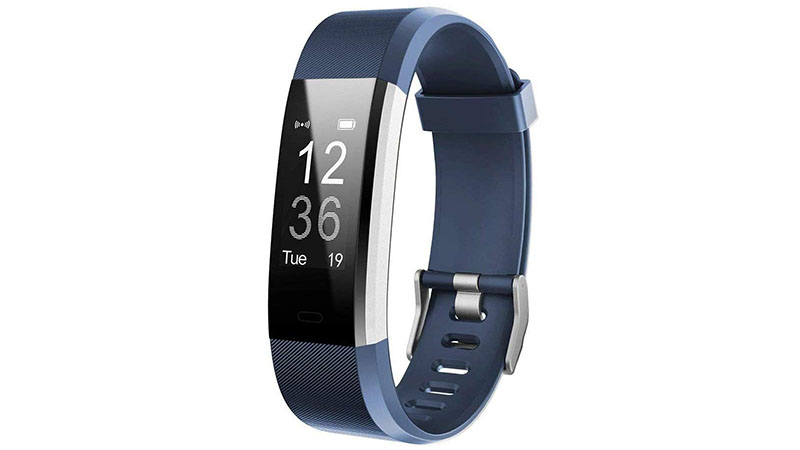 13. Willful Fitness Tracker
Whether you're just starting out or you're a professional athlete, you can track and push yourself further using the Willful fitness tracker. This handy watch offers all-day activity monitoring, including your heart rate and step count. Whether you're going for a jog or you're picking up the kids, this will be by your side with every step.
14. MorePro Waterproof Health Tracker
Dive into the deep end using the MorePro health tracker. It is a waterproof watch that keeps up with your every move, no matter what you're doing. The dynamic heart rate monitor allows you to reach your full potential and stay within your limits, and the calorie counter can help you achieve every goal you have. Make the most out of your day using this fantastic timepiece.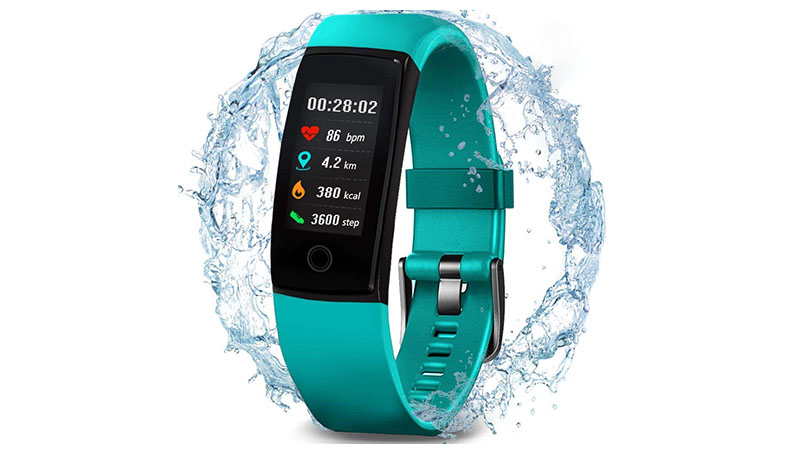 15. Lintelek Fitness Tracker
Don't let the weather hold you back, thanks to the Lintelek fitness tracker. Featuring 14 sport modes, you can understand how to move your body accurately and hit new heights. No matter where you are on your journey, let this sleek and sturdy timepiece help you get there.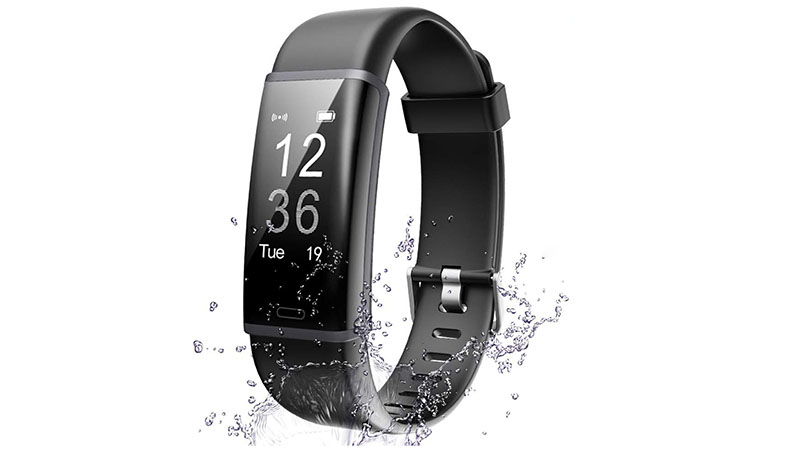 FAQs
Do Heart Rate Monitor watches work?
Heart rate monitor watches use optical measurements to track the blood pumping through the capillaries in your wrist. They're better at measuring your heart rate when at rest than when active. That's because the optical sensors can get confused by the movement of your body. Heart rate monitor watches can give you a rough indication, but accuracy tests have shown them to be off compared to proper medical equipment. As such, it's best to use them casually and to take your results with a grain of salt.
Are smart watches accurate for heart rate?
Smart watches aren't as accurate as proper medical machines, so they should only ever be used casually. Most devices are reasonably accurate when a person is at rest and still; however, they tend to be less accurate when measuring your pulse during activities.
Is Apple Watch accurate for heart rate?
The Apple Watch is not as accurate as proper medical machines, so it should only be used casually. Apple state that even in ideal conditions, it can be challenging to get an accurate read, or reading at all. To get better results, ensure the watch it fitting well against the top of the wrist. You can also use the digital crown to get a more accurate reading because by touching it with a finger on the opposite hand, you can create a closed circuit.
Can heart rate monitor detect arrhythmia?
A few apps and smart watches, including the Apple Watch, have been approved by the FDA to detect atrial fibrillation (A-fib), the most common type of arrhythmia. While this can indicate that you have signs of A-fib, it's best to talk to your general care practitioner for a full and formal diagnosis. The apps and wearables can still be somewhat accurate but can also create false positives. They also produce a lot of data, which can be difficult and time-consuming for doctors to sort through and interpret.
SUBSCRIBE TO OUR NEWSLETTER
Subscribe to our mailing list and get interesting stuff and updates to your email inbox.