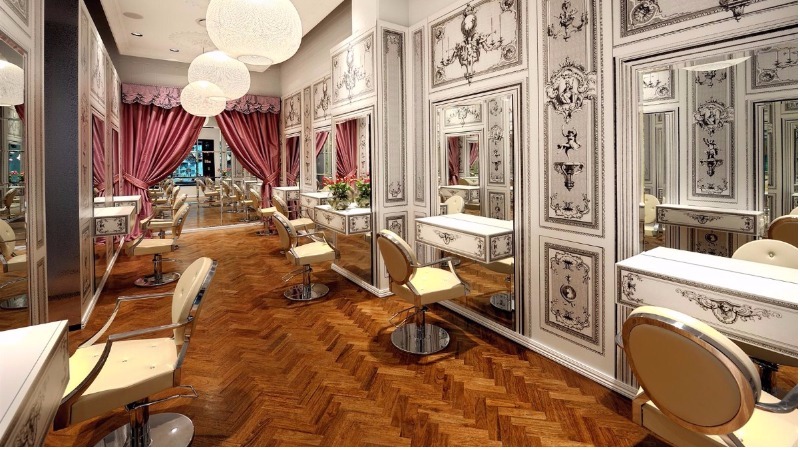 Choosing a hair salon that's right for you can sometimes feel like Russian roulette. For anyone who has ever left a salon with fresh tears to match their new hair, we're here to help. From the catwalks of Milan, Paris, and New York, to the backstages of high fashion photo shoots, Australia's leading hairstylists have traveled the world to demonstrate their expertise. Fortunately for Sydney's locals, many of these award-winning professionals have set up salons across your local harbourside and beaches. We have tracked down the best hair salons in Sydney that you need to visit today.
1. Royals Hair
In a hair salon fit for royalty, coloured Moroccan lamps hang from the ceiling, while opulent, fragranced candles transport visitors to an exotic world. As the award-winning professionals transform your hair, indulge in an ornate glass of tea and some Middle Eastern sweets. Priding themselves on remaining at the forefront of high fashion hair, technologies, and techniques, Royals offers ammonia-free hair colouring. This innovative hair colour range means clients can walk out knowing their freshly coloured locks are 100% free from any harsh chemicals. With three salons spread across Sydney, the only thing left to decide is which Royal Hair location will become your new go-to.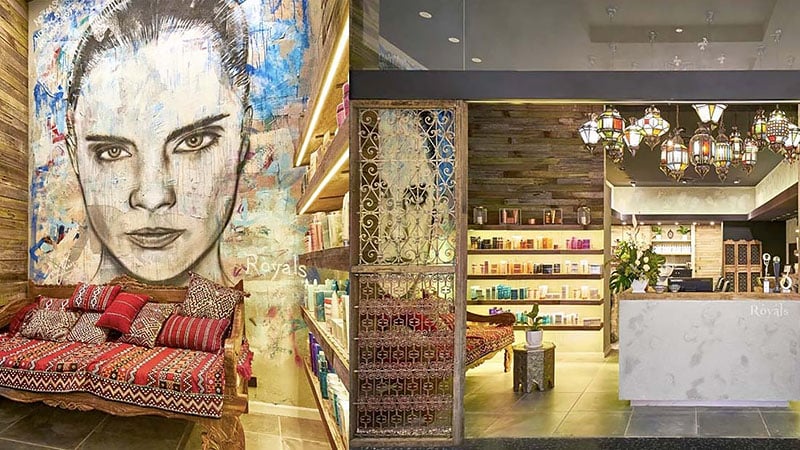 2. Joh Bailey
Created by leading hairstylist, Joh Bailey, this iconic hair salon boasts 30 years experience across its three Sydney stores. With a star-studded list of clientele that includes Linda Evangelista, Elle McPherson, and Hugh Jackman, you can be assured this is one hair salon you won't leave disappointed. Reminiscent of a modern Alice in Wonderland, the whimsically chic salons feature checkerboard tiles, eggshell blue walls, and elegant chandeliers.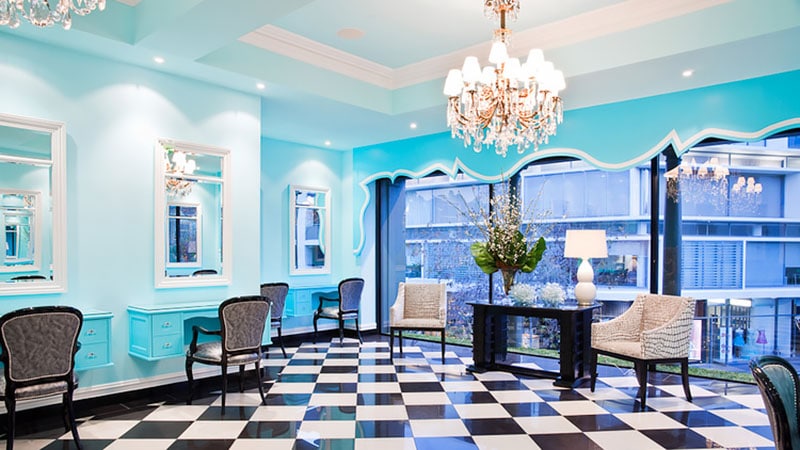 3. Edwards & Co.
Light streams in through the wide windows of Edwards & Co's spacious, minimalistic Sydney salon. For women seeking the ultimate 'undone wave', clear your schedule for an appointment with the team at Edwards & Co. In a city whose hairstylists are acknowledged as some of the world's best, this salon sets itself apart by employing the leading freelancers in the hair and beauty industry.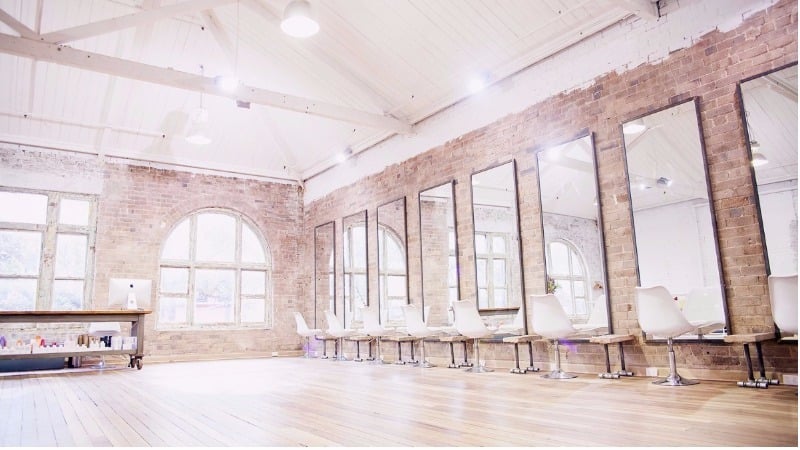 4. RAW
In a salon that resembles the ultimate downtown apartment, award-winning international hairstylist Anthony Nader and his team await you. Effortlessly cool, RAW's exposed bricks, vibrant succulents, hanging pendant lights, and crackling fireplace create the perfect environment for your next haircut, style, or colour.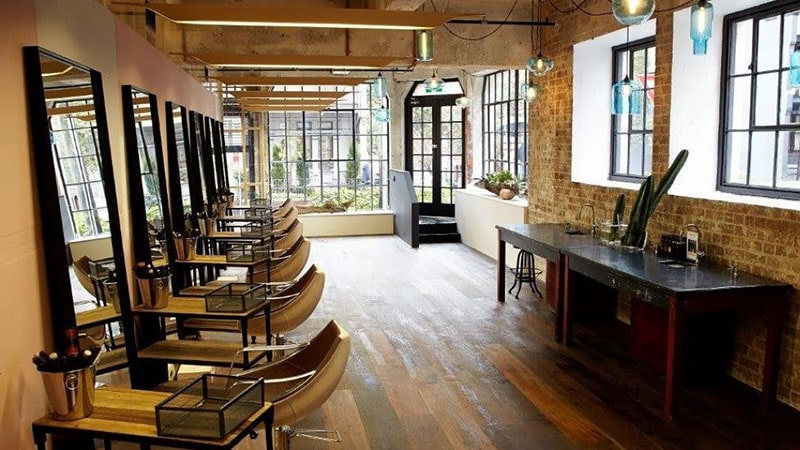 5. Brad Ngata: Hair Direction
For over thirty years, Brad Ngata has travelled the world, working alongside supermodels and designers as a lead hairstylist for Australian and London Fashion Weeks. With numerous awards under his belt, the twice named Australian Hairdresser of the Year recreates this atmosphere of glamour and luxury in his Sydney salon. At Brad Ngata: Hair Direction, full-length mirrors adorn the decadent, sandstone walls, while fishtanks hang suspended from the ceiling. For Sydney women (or men!) seeking a fresh new look, indulge yourself with a visit to these award-winning professionals.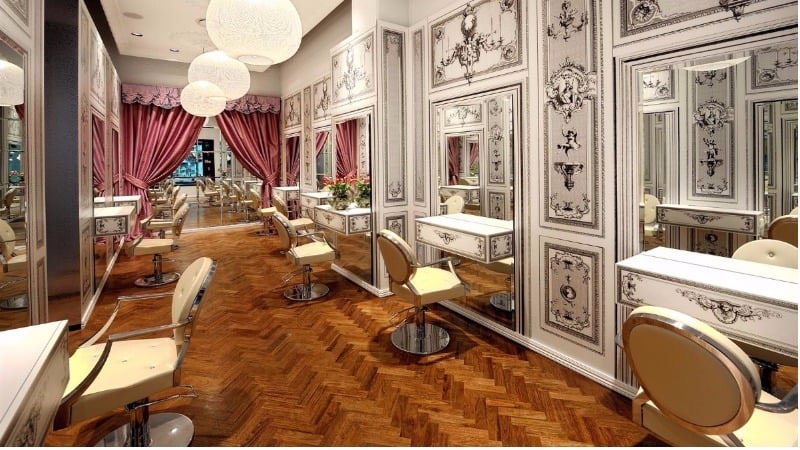 6. Oscar Oscar
Located on Sydney's prestigious Oxford Street shopping strip, Oscar Oscar is led by 2015's Hairdresser of the Year, Paloma Rose Garcia. As a regular backstage at Australian Fashion Week, Paloma has styled for various high fashion magazines, as well as A-list clients such as Jessica Gomes, Margaret Zhang, and Kim Ellery. For the supermodel experience, place this salon at the top of your list.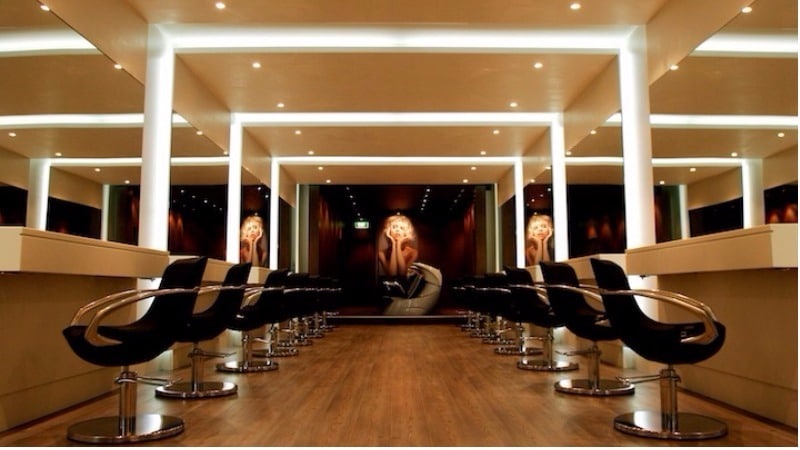 7. District Salon
If you've ever had the pleasure of attending, (or pouring over photos afterward), a Mercedes Benz, Australian, or New York Fashion Week, then it is likely you have seen firsthand the talents of Alan White. As the Creative Director of District Salon, White's extensive editorial styling skills have catapulted this salon into the ranks of Sydney's best. Sit back and relax in this peaceful salon with its skylights, lush plants, and exposed bricks, before heading downstairs for a spot of shopping and a coffee at the homewares store, 'The Stables'.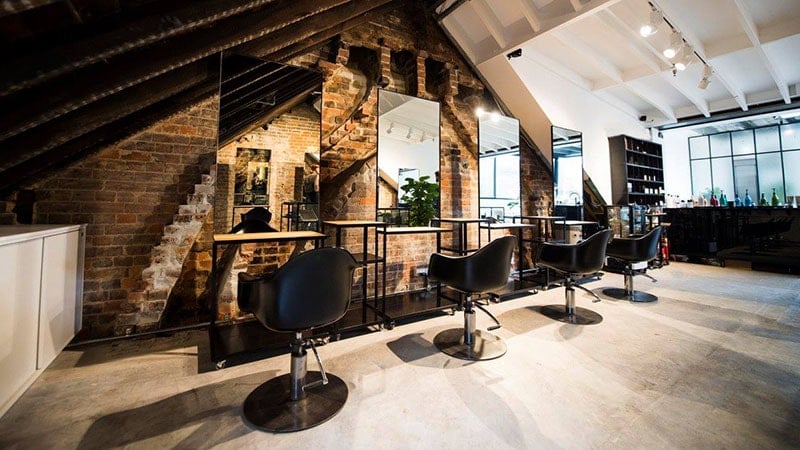 8. Prema Hair
With a clientele list that includes Kate Moss, Alexa Chung, and Twiggy, it is undeniable that these stylists know what they're doing. Having worked on more than 200 high-fashion editorial shoots this year alone, Prema Hair has well and truly earned its place as a leading Sydney hair salon.

9. Valonz Haircutters
In this decadent salon, rare artworks and elegant furniture create a relaxing, luxury experience. At the forefront of the hairstyling industry, Valonz is led by the creative director, Renya Xydis. A leader in the industry, Renya has worked at Milan, Paris, New York, and Australian Fashion Weeks. With a team of over 60 talented and highly trained specialists, Valonz is one salon you'll keep coming back to.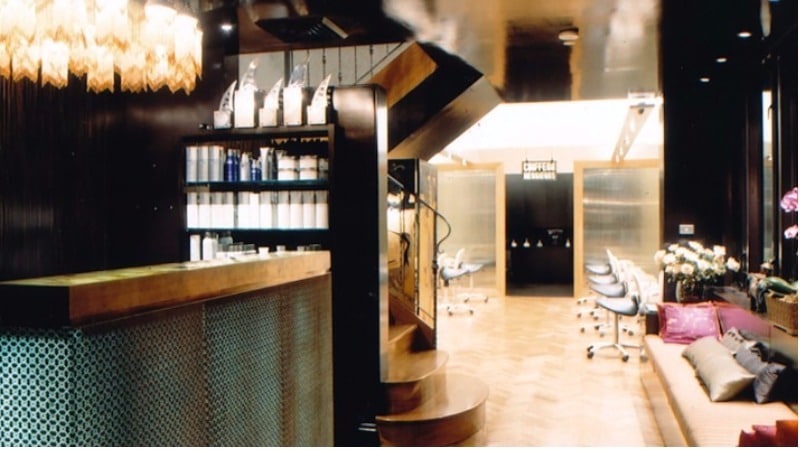 10. Hair Cartel
Located on Sydney's famous Bondi Beach, Hair Cartel is the salon to visit to refresh your sand-streaked hair. Listed as an L'Oréal Professional Blonde Salon and a member of the Sustainable Salons Australia, you can't go wrong with your next colour and cut.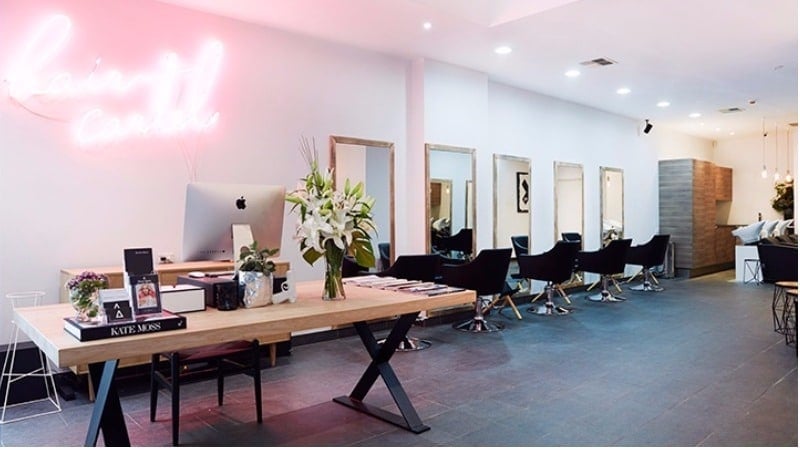 FAQs
How do I choose a good hairdresser?
Research is one of the most critical steps in finding a good hairdresser. Ask for recommendations from friends or on local social media pages. Don't be afraid to book a consultation, and ask the stylist about their qualifications. The more qualified and up-to-date on training they are, the more likely you will have a good experience. You should also look for a stylist specializing in your type of hair or who looks like they have similar hair to you, as they'll have a better understanding of your needs.
How much does a haircut cost in Sydney?
A haircut for women in Sydney will generally cost between $50 and $80. Meanwhile, for men, it's lower at $30-$50.
Are salons better than barbers?
Salons are the better choice for women, as the stylists are specifically trained in women's hairstyles, whereas barbers tend to focus on men's cuts. Some salons are also super luxurious with lovely extras like scalp massages, wine, and beautiful decor.
SUBSCRIBE TO OUR NEWSLETTER
Subscribe to our mailing list and get interesting stuff and updates to your email inbox.