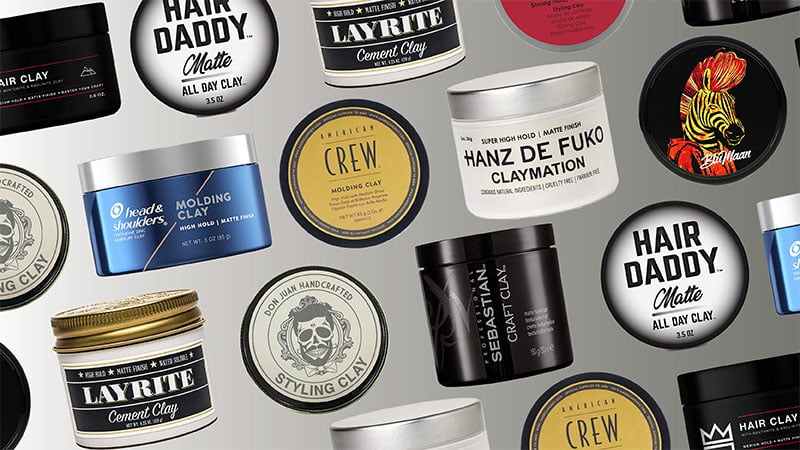 Give yourself a relaxed, natural-looking hairstyle with the help of a hair clay. It's a brilliant product that suits most hair types and has a firm but pliable hold and matte finish. This means you can touch it without worrying about crunchiness or flaking. The matte effect looks effortless and is excellent for adding volume and thickness. Plus, clay can be beneficial to your hair and scalp thanks to its healing properties and other nourishing ingredients.
1. Hair Craft Co. Hair Clay
Keep your look natural and easy with hair clay from Hair Craft Co. It uses both kaolinite clay and bentonite for a genuinely matte, zero-shine finish, with plenty of texture. In addition, you'll also find nourishing beeswax and essential oils, which help protect and heal any damaged hair. This works best for styles that need medium hold and plenty of volume. Try a natural combover, messy crop, or textured fade.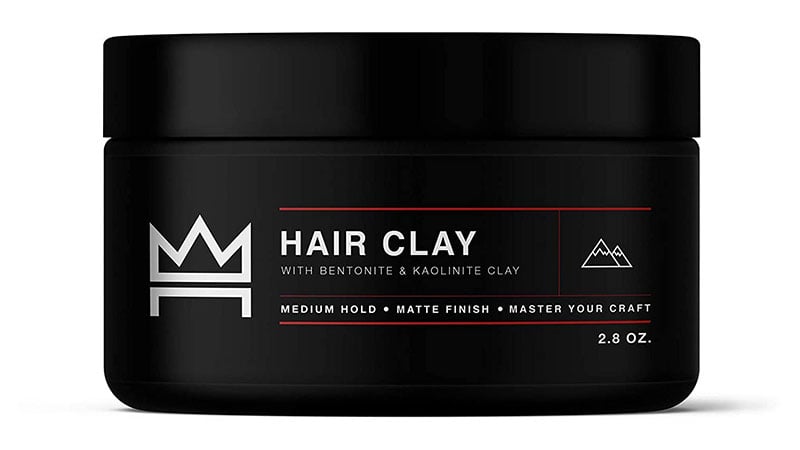 2. Uppercut Deluxe Matte Clay Hair Pomade
Australian brand, Uppercut Deluxe, is inspired by the timeless style of the 1950s. However, that doesn't mean it's stuck in the past — the matte clay is perfect for modern, textured hairstyles. It's a wax-based product with a firm but reworkable hold and low shine finish. This makes it especially ideal for active guys on the go, as it won't sweat out, and you can easily touch it up throughout the day. Thanks to the high-levels of grip, it's also great for hard-to-manage hair, as it provides excellent control.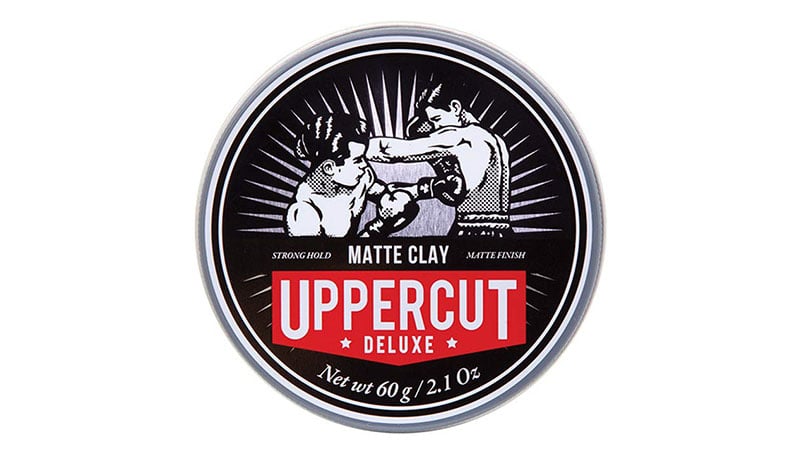 3. Layrite Cement Clay
If you're looking for a product that holds like wax but washes out like a gel, then Layrite Cement Clay is ideal. It has the company's signature cream soda scent and is perfect for messy, textured hairstyles. The strong-hold formula thickens and shapes while not drying hard, so you can rework it throughout the day. It's a great option if you tend to fuss with or touch your hair a lot.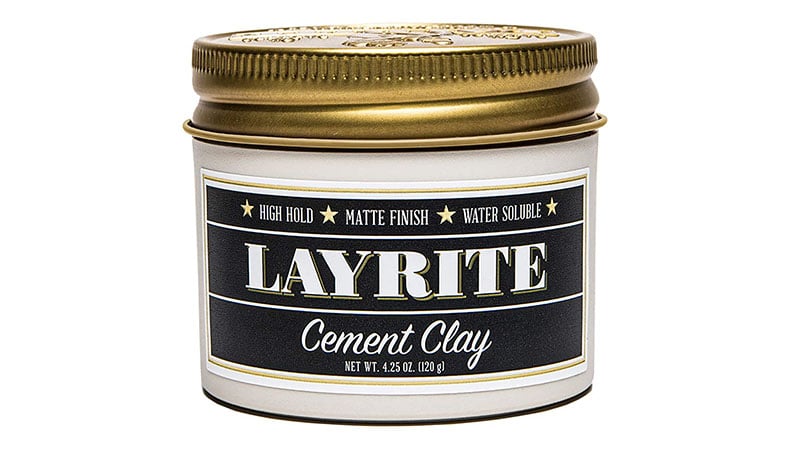 4. Hanz de Fuko Claymation
Hanz de Fuko's award-winning Claymation is a clay-wax hybrid. You'll enjoy a long-lasting, natural finish that boasts a lot of texture and volume but also the flexibility to restyle throughout the day. It also has heaps of extra beneficial ingredients. This includes jojoba oil which moisturizes, and lightly exfoliating lemon peel that removes build-up from the scalp. Then, castor seed oil promotes hair growth and healthier follicles, while mallow flower extract softens the skin. Plus, it's unscented, so it won't interfere with any cologne you might be wearing.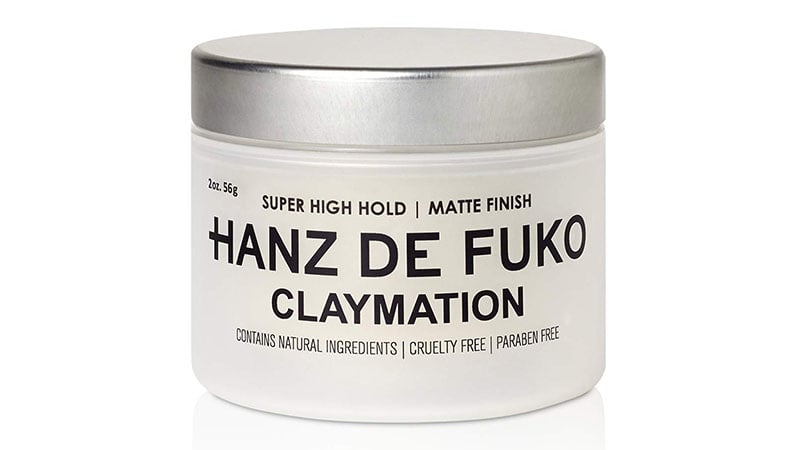 5. Every Man Jack Styling Clay
Every Man Jack Styling Clay is made with naturally derived ingredients and doesn't contain any harmful parabens, phthalates, or dyes. Plus, it's certified cruelty-free. You'll enjoy extreme hold, and a natural-looking matte finish, which is perfect for casual styles that you want to stay in place all day. Use it on wet or dry hair — whatever works best for your morning routine.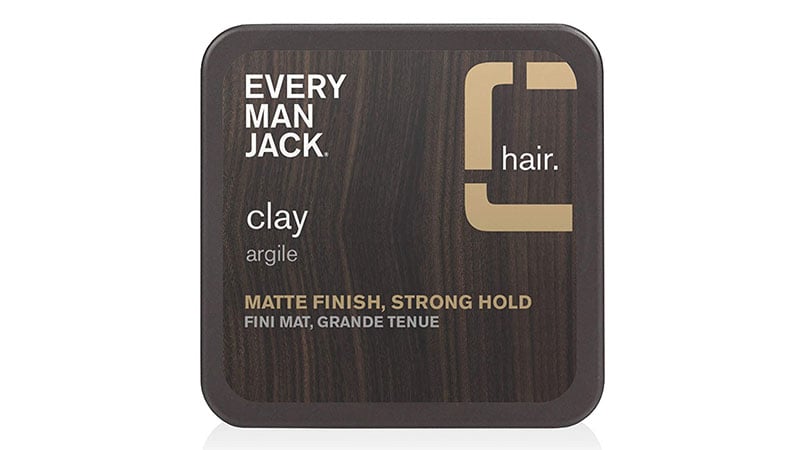 6. BluMaan Cavalier Men's Hair Clay
While the fun branding might be the first thing that catches your eye, the Hair Clay from BluMaan Cavalier is also just a great product. You'll enjoy plenty of texture and effortless style that's easy to adjust. The finish is a balance between super-matte and shiny, leaving you with a very natural look. It's ideal for all kinds of hair, including coarse, curly, wavy, and thick. If you need extra hold, use slightly more product; otherwise, a small amount will give you flexible, medium hold. It also has five different enriching organic oils, natural proteins for strength building, and amino acids to promote hair growth.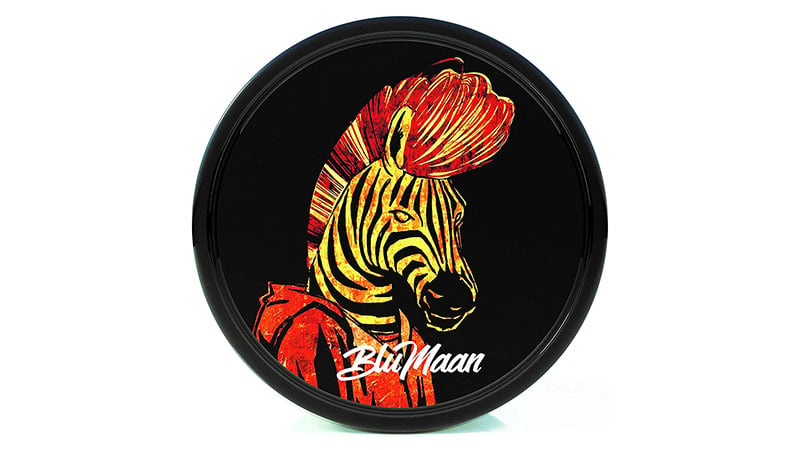 7. Head & Shoulders Anti-Dandruff Molding Hair Clay for Men
If you have a sensitive scalp and find other styling products irritating, then Head & Shoulders Anti-Dandruff Molding Hair Clay is a great choice. It's water-based, so it's easy to wash out without leaving residue. However, it still provides excellent performance, with a firm hold, matte finish that you can still run your fingers through. Use it to style short textured crops, casual combovers, and laidback quiffs.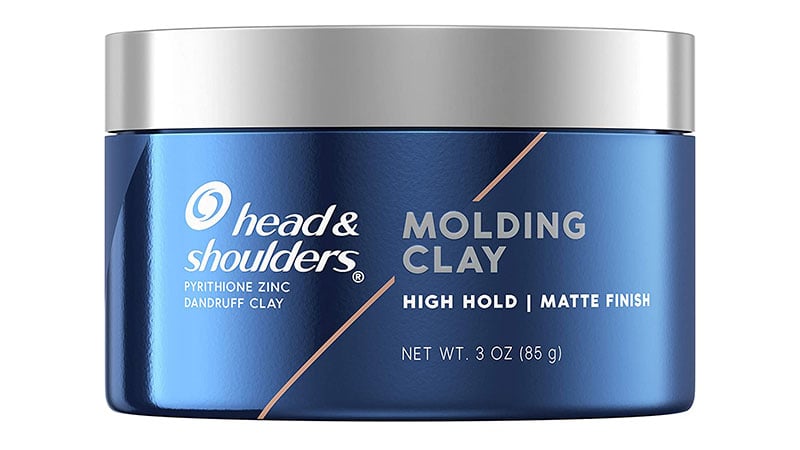 8. Axe Natural Look Softening Control Clay
Not only will you look amazing, but you'll also smell great with the Axe Natural Look Softening Control Clay. It's perfect for gents looking for an easy-going hairstyle that's pliable but will stay in place. It won't dry hard or flake, so your hair remains totally touchable. Use it wet or dry; it's simple to incorporate into your daily routine.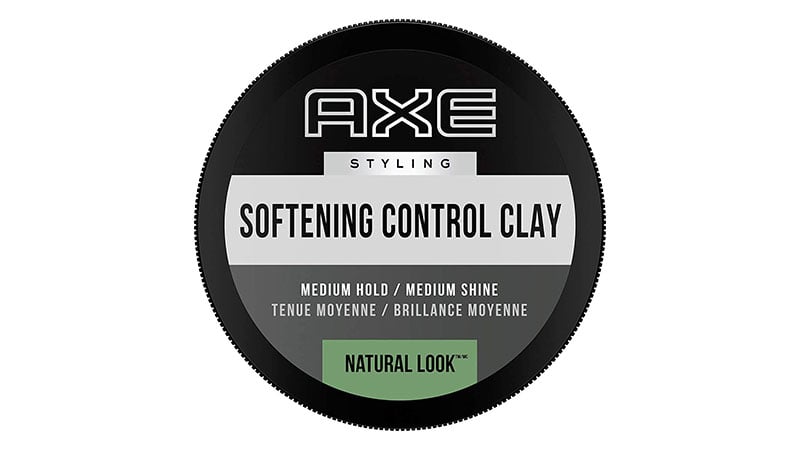 9. Moroccanoil Texture Clay
Create a roughed-up, textured hairstyle with this clay from Moroccanoil. It features a nourishing combination of shea butter, bentonite clay, and the company's iconic argan oil. This gives the paste a silky texture that won't weigh your hair down or dry flaky. It works on both short styles as well as longer cuts. Of course, it also boasts Moroccanoil's signature scent of spicy amber, musk, and sweet florals.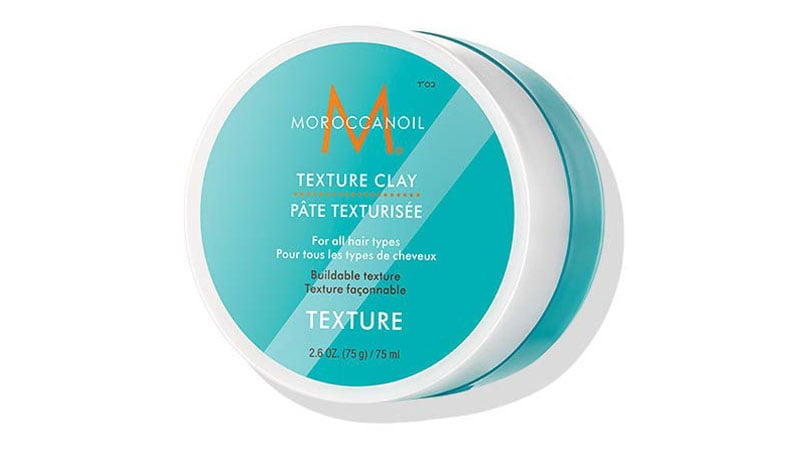 10. American Crew Molding Clay
American Crew is such an iconic brand that it makes sense they also have a molding clay for classy gents' styling needs. The formula uses natural extracts and beeswax to create a pliable matte finish that still has excellent hold and control. It works best on short cuts where you want natural movement and the ability to touch your hair throughout the day. Plus, it has American Crew's signature scent, so you'll be smelling just as good as you look.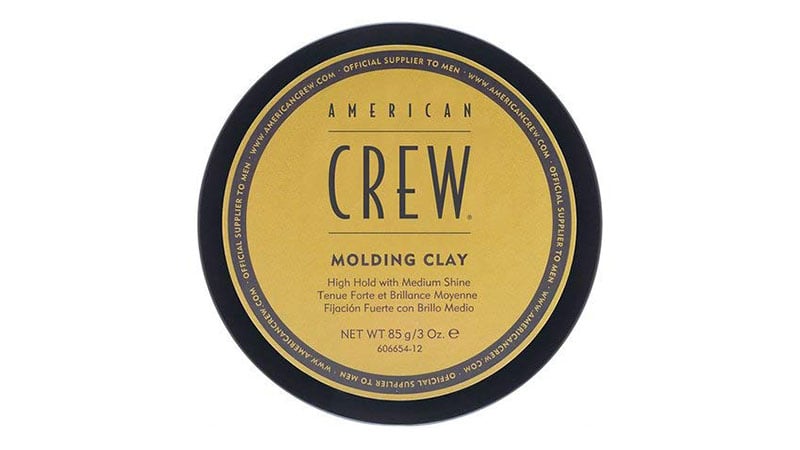 11. 18.21 Man Made Hair Clay Pomade with Matte Finish for Men
The sweet tobacco scent of the 18.21 Man Made Hair Clay pomade is the first thing that stands out. It's ultra-masculine and also features notes of dried fruits, vanilla, exotic woods, and powdery musk. The hybrid formula of wax and clay gives your hair extra thickness and a shine-free finish for the most natural, attractive styles. You'll be able to create structure and texture that lasts all day without weighing your hair down.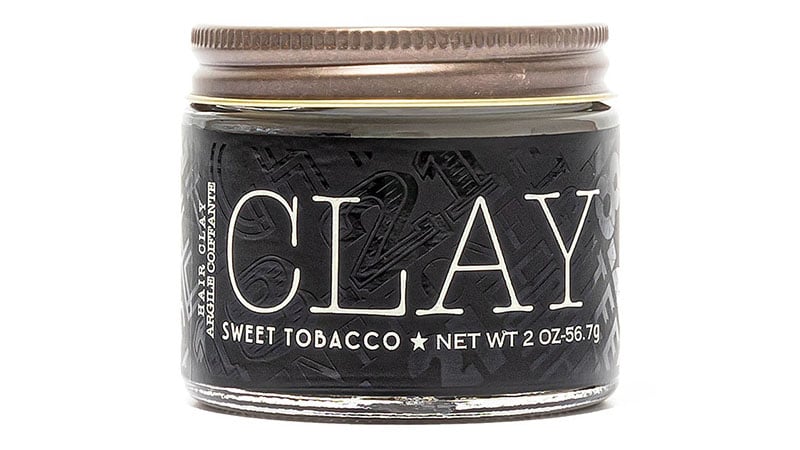 12. Kevin Murphy Rough Rider Clay
Despite the name, it's not going to be a rough ride styling your hair with the clay from Kevin Murphy. You'll enjoy a medium hold with a matte finish that still retains the softness and natural shine. It's infused with soya bean extract and golden bamboo to help strengthen the hair and protect the ends. Plus, it's packed full of antioxidants and a moisture-rich formula for extra nourishment.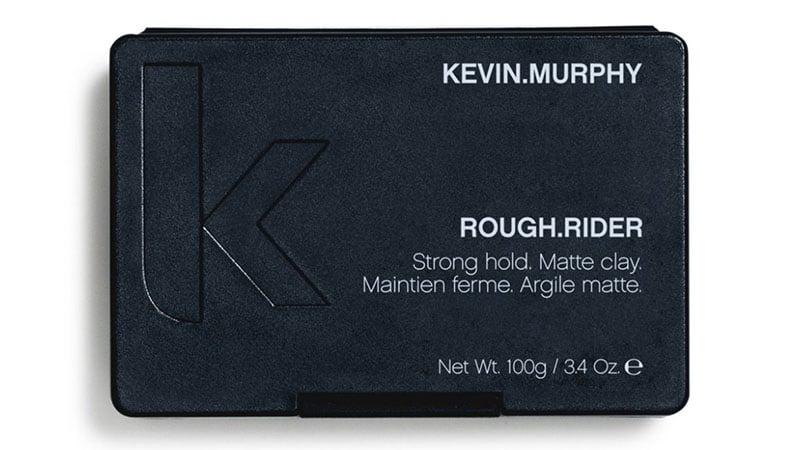 13. Don Juan Handcrafted Styling Clay Pomade
Both kaolin and bentonite clays feature in the Don Juan clay formula. Combined, they create an excellent matte finish and maximum texture. In addition, you'll also find rice bran wax for a solid hold and grapeseed oil to add moisture without compromising volume. The result is an easy-to-use product that is perfect for everyday wear in casual, relaxed styles. It also has a lovely Summer Breeze scent, in homage to its hometown of Miami Beach, Florida.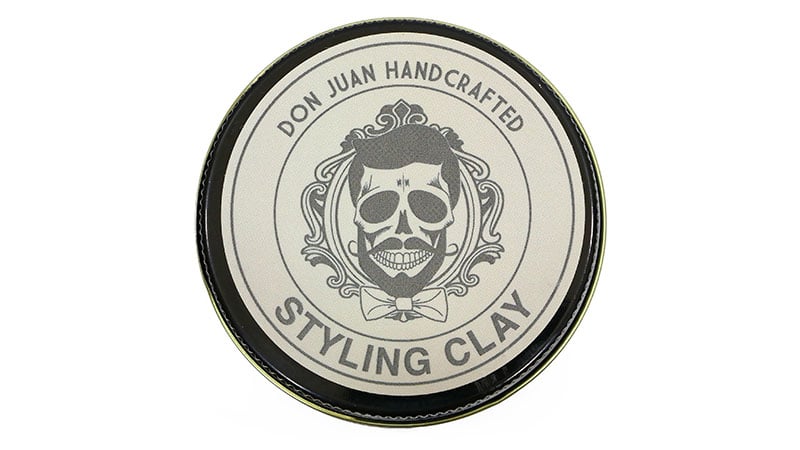 14. Paul Mitchell Mitch Matterial Hair Clay for Men
The Mitch Matterial Hair Clay contains thickening ingredients to help men with fine hair bulk up their look and add lots of texture. It also has a strong hold, so you don't need to worry about coming undone halfway through the day. Use it to create modern, casual hairstyles with a matte finish that looks completely natural. When it comes to scent, it's infused with aloe and lemon for a refreshing and invigorating smell.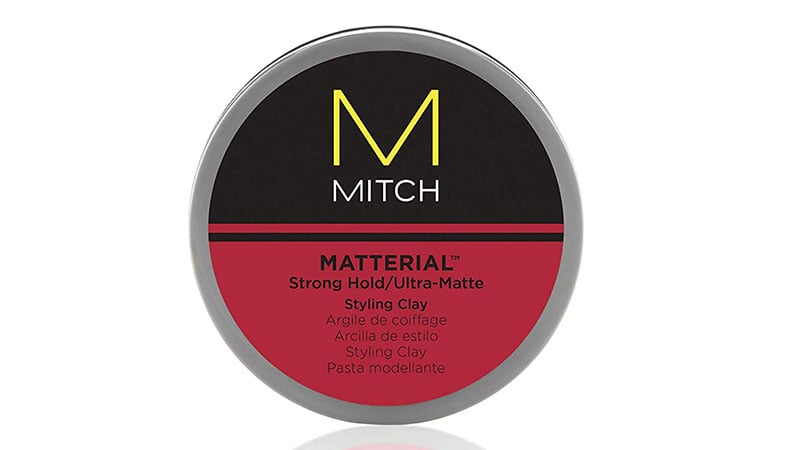 15. Hair Daddy All Day Clay
Look good all day with Hair Daddy All Day Clay. It works on different hair types to create modern styles that are pliable and playable without compromising longevity. Add thickness, texture, hold, and a matte finish. There's also no crunchiness or residue, and you can let anyone run their fingers through your hair. It's easy to apply but also easy to wash out thanks to the water-based formula.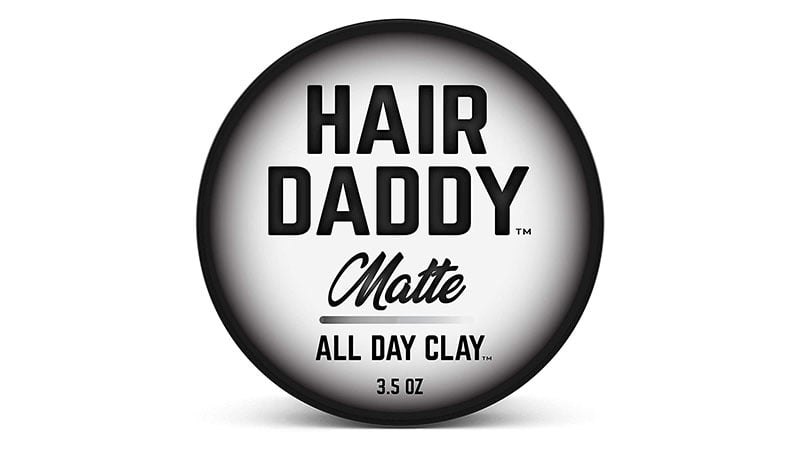 16. L'oreal Clay Strong Hold Matt Clay for Men
Create instant definition in your hair with L'oreal Clay. It's got a strong hold for all-day wear and to tame any difficult to manage manes. You'll also get a matte finish and plenty of texture, letting you embrace modern, casual hairstyles with ease. For the best results, apply it to damp hair, then hit it with a blow dryer and style it into place. The product will dry without becoming crunchy, leaving you looking as handsome as ever.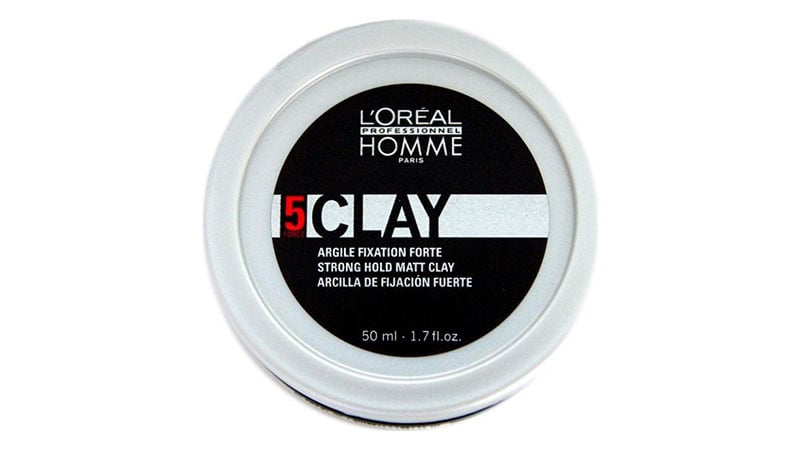 17. Woody's Clay Pomade
Give the illusion of perfect yet naturally tamed hair with Woody's Clay. The non-crunchy, matte finish makes it barely noticeable that you're using a product while still keeping your style in place all day long. It's simple, easy to use, and ideal for no-fuss guys who are keen to keep their morning routines as straightforward as possible.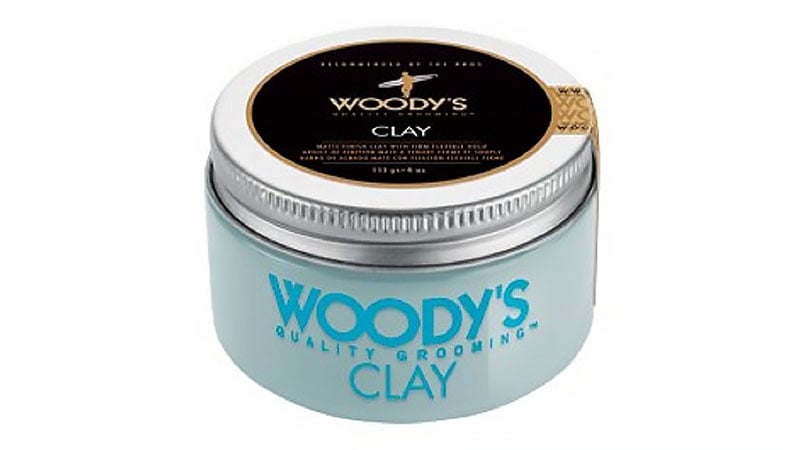 18. Gents of London Carbon Clay
Keep it classy with the Gents of London Carbon Clay. The premium brand was born in London but is now sold worldwide. Carbon Clay uses kaolin for the matte texture and pliable yet strong-hold finish. It's also enhanced with other natural ingredients like beeswax. Plus, it's ethically produced without nasty ingredients such as parabens. If you want to add even more texture to your look, combine the clay with the sea salt spray for the ultimate styling duo.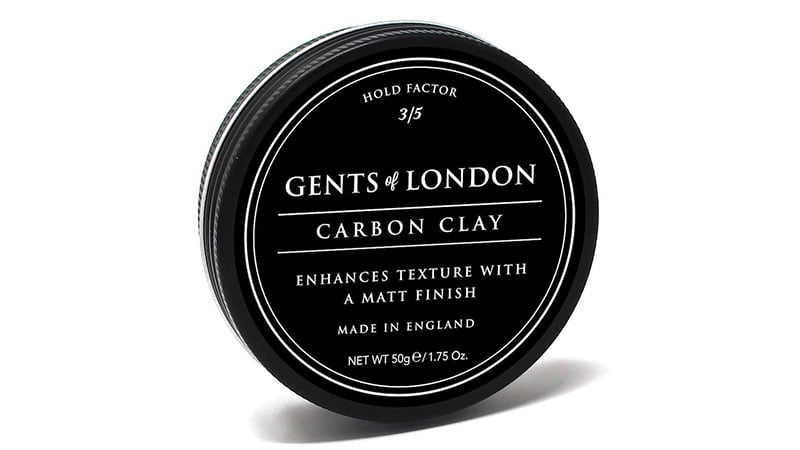 19. RUDY's Clay Pomade
No matter what kind of hair you have or how stubborn it is typically, RUDY's Clay Pomade will help you tame your manly mane. It adds body, texture, and volume with firm control. You'll enjoy a matte finish without any waxy residue or crunchiness, meaning it's easy to restyle throughout the day, should you need it. The ingredients include bentonite clay, macadamia nut oil, sage oil, vitamin E, and beeswax. Together they provide a strong hold, lots of moisture, smooth the strands, and promote healthy hair growth. Best of all, it's paraben-free and Leaping Bunny Certified.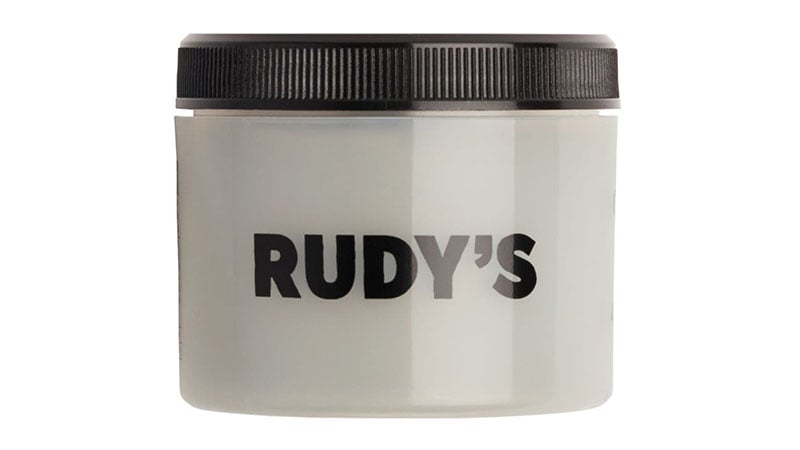 20. Sebastian Craft Clay Matte Texturizer
Add volume and texture to your short to medium-length hairstyles using Sebastian Craft Clay Matte Texturizer. Thanks to the clay, you'll enjoy the benefits of firm hold, which keeps your strands in place when you want them to but also provides the flexibility of restyling throughout the day. The matte finish ensures your hairstyle looks natural and effortless.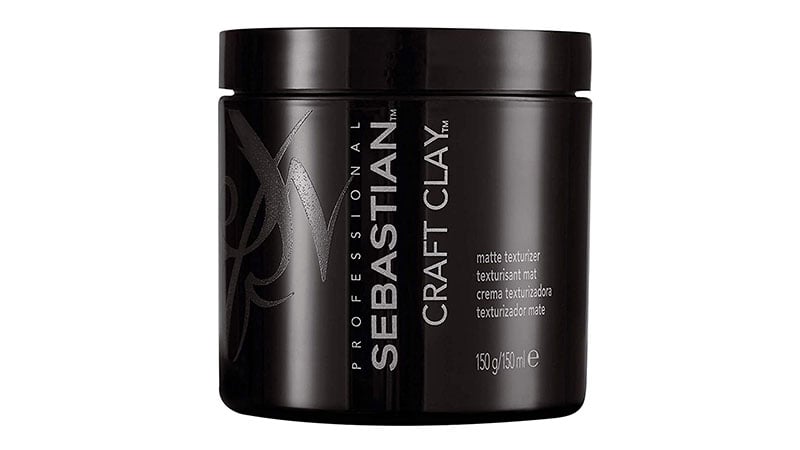 How to Use Hair Clay?
Step 1 — Prepare the Hair
Start with clean hair that's free from any other product residue.
If you use any pre-style, such as tonic or heat protectant, apply this first.
Dry your hair with a hair-dryer, styling in the direction you eventually want it to sit.
You can use hair clay in damp hair, and if this is your preference, make sure your hair is at least 80% dry.
Step 2 — Use a Pea-sized Amount
Make sure you have clean hands before you start!
Start small — 'less is more' is the best approach.
Use a pea-sized amount to begin; you can always add more later if you need.
Step 3 — Warm the Clay Up
Remove the clay you want from the jar or tub.
Place it in the palm of your hands.
Rub both hands together to warm the clay up completely.
Check to ensure there are no lumps on clumps.
Step 4 — Style Your Hair
The clay needs to be worked thoroughly through all of your hair, including the underside.
Depending on how you're styling it, work from underneath first, applying it root to tip.
Then move to the top, again applying root to tip.
Work the product through, creating the volume, definition, and shape you want.
Step 5 — Fix or Finish Your Hair
Add the finishing touches using a comb or your fingers.
If you're concerned about flyaways, you can use some hairspray or just smooth a small amount of extra clay over the problem areas.
The great thing about clay is that it's ideal for more casual, relaxed styles, so a loose finish isn't terrible.
Restyle throughout the day if you need, thanks to clay's firm but pliable hold.
FAQs
What does Hair Clay Do?
Hair clay is a styling product that gives you a medium to firm hold and matte, natural-looking finish. Most varieties contain a natural clay ingredient, such as bentonite or kaolin, which are fine and powdery substances. It has some fantastic properties. Firstly, it adds thickness and structure to the individual strands of your hair without being too heavy. This, combined with a velvety texture, makes it ideal for styles that need volume. Secondly, it's also great at drawing out dirt and impurities from your hair and has natural healing properties, not to mention heaps of minerals and nutrients. Finally, it's versatile, can be used on wet or dry hair, and absorbs well, so there's no excess residue.
What Hairstyles can Clay be Used for?
Hair clay is best suited to shorter hair, so it's perfect for guys with cropped locks. The matte finish and medium to firm hold lend themselves well to more natural or casual hairstyles such as relaxed slick backs, textured quiffs, crew cuts, and crops. It doesn't dry hard, so you can also rework it throughout the day, and is excellent for adding texture. If you want a more sleek or refined look, it's better to opt for a pomade or wax instead.
Is clay bad for your hair?
Hair clay isn't bad for your hair; however, it's best to choose options that focus on natural ingredients rather than nasty compounds such as parabens. Natural clays such as kaolin and bentonite can actually help draw out dirt and impurities and heal the scalp. Combined with other nourishing ingredients like essential oils and beeswax, it can keep your hair healthy. Of course, it's necessary to make sure you do thoroughly wash it out when you shampoo to avoid product build-up over time.
What type of hair is clay for?
Hair clay is relatively universal, so it works on all kinds of hair. Whether you have thick, straight, fine, or curly hair, you can easily incorporate it into your grooming routine. The thickening and texturizing properties also make it great for fine hair, as it can give the illusion of thickness without weighing it down. Lenght-wise, it's best suited for short to medium styles.
Is clay stronger than wax?
Clay can, in general, be a little bit stronger than wax; however, both products vary between medium to strong hold, depending on the brand. Clay will give you a more flexible, pliable finish that you can touch throughout the day. In contrast, wax leaves more of a residue and is best left alone once your style is perfected.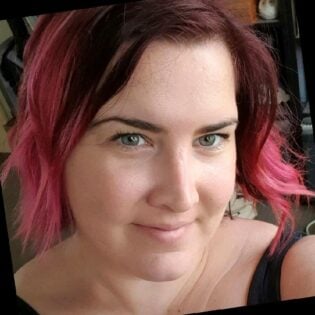 Alexandra Linde is an experienced writer holding a bachelor's degree in Journalism. She is the owner of Alexandra McKiterick Creative and has expertise in travel, fashion, fitness and lifestyle. Alex has previously written for Flightcenter, Travello, and Backpacker Deals.
SUBSCRIBE TO OUR NEWSLETTER
Subscribe to our mailing list and get interesting stuff and updates to your email inbox.