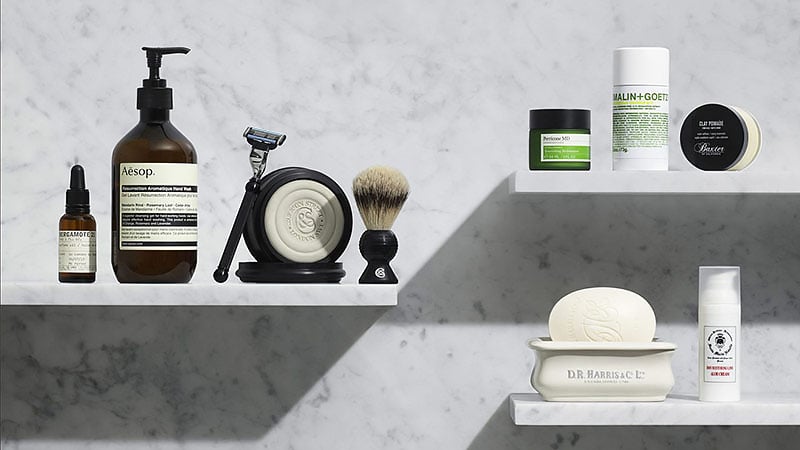 Whether you prefer quick and easy products to suit your busy lifestyle, or indulge in a more extensive skin and hair care regime, every modern man requires a selection of grooming essentials. However, with an increasing selection of products on the market, it can be a world of confusion. In order to take the guesswork out of grooming, we have come up with a carefully considered selection of the best grooming brands out there. With common themes including natural ingredients backed by science, clinically-proven results, and free from harmful additives, you will be looking, feeling, and smelling your best in no time.

1. SkinCeuticals
Developed by leading skincare scientist Dr Sheldon Pinnell, SkinCeuticals produces advanced skincare backed by science. Carefully blending the world of cosmetics and pharmaceuticals, the SkinCeuticals range is full of innovative ingredients that have been subjected to medical-grade testing. As a result, their products have been clinically proven to address many of the modern man's common skin concerns such as acne-prone, dry and dull skin.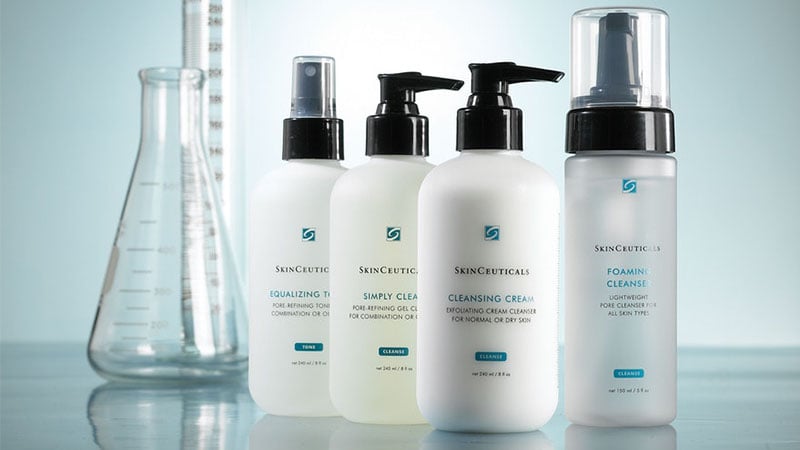 2. Baxter of California
For genuine quality shaving products, look no further than Baxter of California. Founded by Baxter Finley in 1965, the brand has since been dedicated to elevating the craft of grooming. Their carefully considered range of hair, skin, and shaving products have cemented them as a premium men's grooming brand. Emphasizing just how good their award-winning Clay Pomade is, it actually helped to bring hair pomades back into the mainstream when it was launched back in 2000.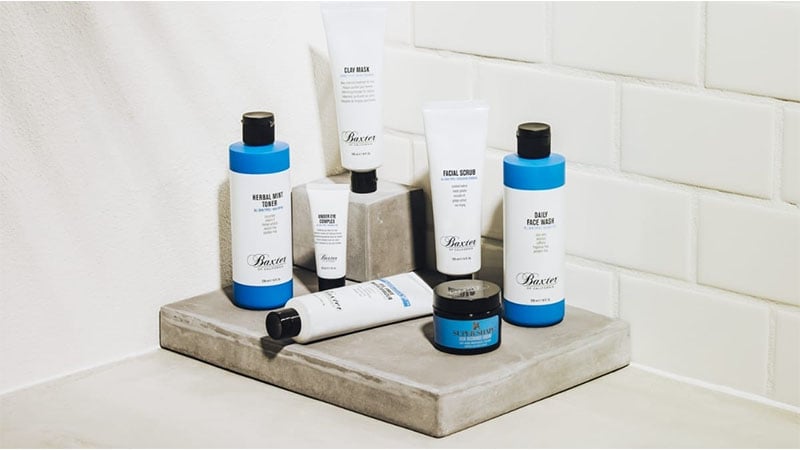 3. Uppercut Deluxe
Uppercut Deluxe is the modern man's answer to traditional grooming. Frustrated with the female nature of styling products on the market, barber's Luke Newman and Steve Purcell developed their range of grooming essentials. As products they proudly use in their own salons, you can be sure of the timeless and effective quality of all Uppercut Deluxe products.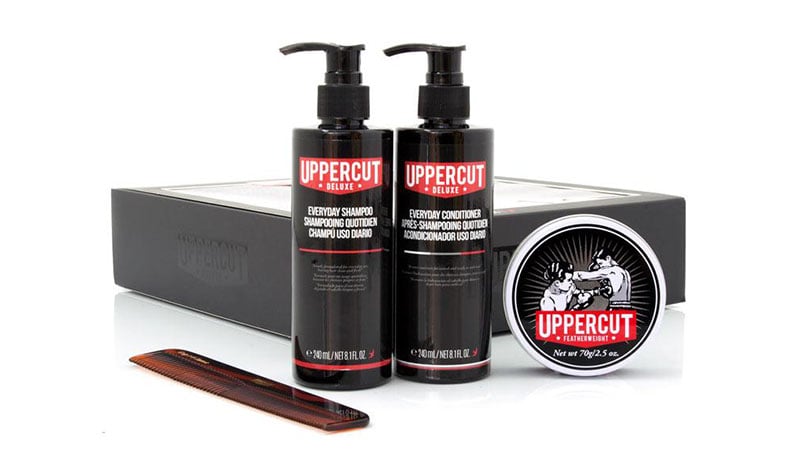 4. KEVIN.MURPHY
KEVIN.MURPHY was created in an attempt to bring the principles of skincare to haircare. Since then the team has perfected a wide range of styling products that are not only super effective but also kind to the environment. At KEVIN.MURPHY everything is produced with a conscience. This means recyclable or biodegradable packaging, no animal testing, no sulfates, and no parabens. Just purposeful, nourishing products. With the launch of their men's range, K.MEN, they are a brand to keep an eye on.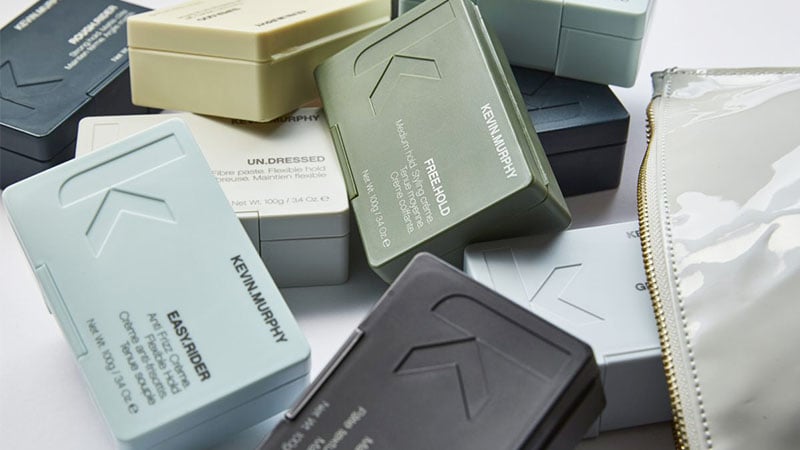 5. Evo Hair
Frustrated with over-marketed, ingredient heavy products, Evo Hair was born. The brand focuses on effective products for professional results. Their collection of hair, face, and body products are free of sulfates, parabens, propylene glycol, and over-reaching claims. Just simple salon-quality products that actually work. The addition of their best-selling shave cream and face balm for men has put them on our radar.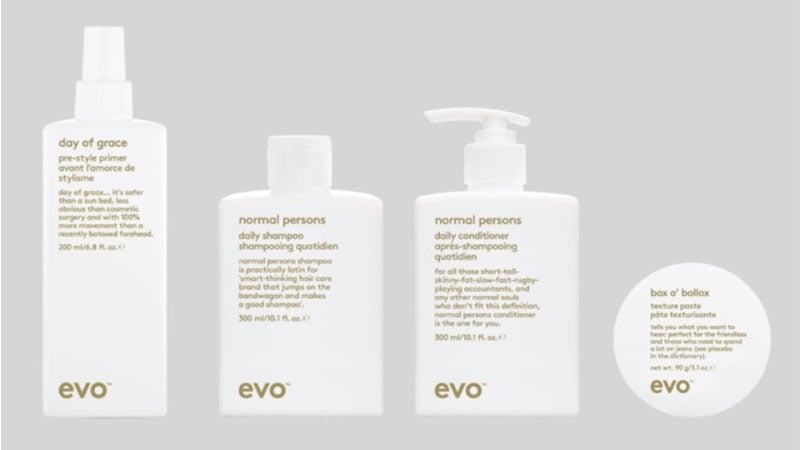 6. Paula's Choice
At Paula's Choice, it's all about shining a light on skincare. The team challenges widespread skincare myths to empower you with products that are smart, safe and backed by science. Each product is specially formulated with active ingredients in appropriate concentrations. Furthermore, every ingredient is injected to address a specific skincare need and nothing proven to irritate or dry skin is ever used. Their men's line is also non-irritating and fragrance-free. The choice is yours.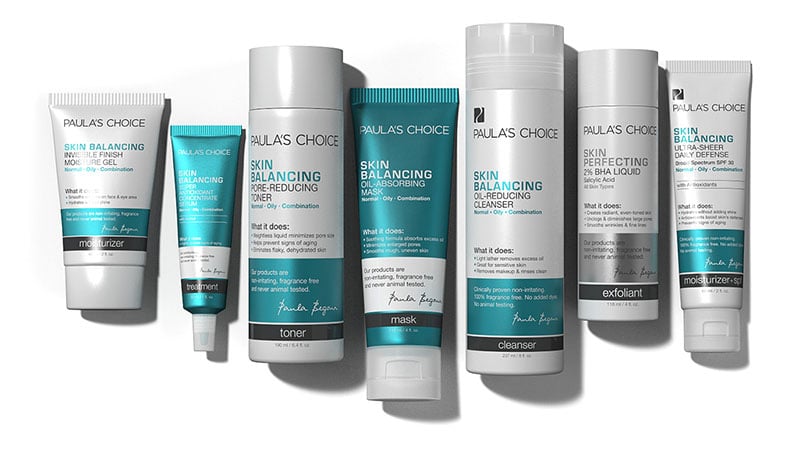 7. Redken
Redken transformed the hair styling industry with its revolutionary focus on protein and moisture. Furthermore, the brand has also developed an impressive range of products specially formulated for men's hair. From classic shampoo and conditioners to styling gels and pomades, Redken has all your hair needs covered. Similarly, the Cerafill Retaliate range has been specifically designed to target thinning hair. The stimulating and nourishing shampoo works with the plumping conditioner to optimize growth and add volume.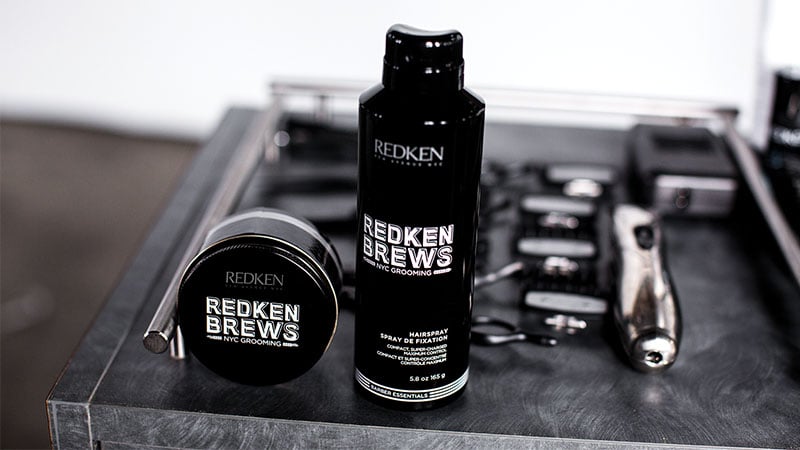 8. Malin + Goetz
Malin + Goetz is on a mission to simplify skincare. The range is based on a 2-step routine consisting of an essential cleanser and moisturizer, which can be complemented by customized treatments for your problem areas. The brand produces luxurious, yet simple botanical-based treatments to suit even the most sensitive skin types. Furthermore, made for both him and her, this unisex brand will also declutter your bathroom shelf.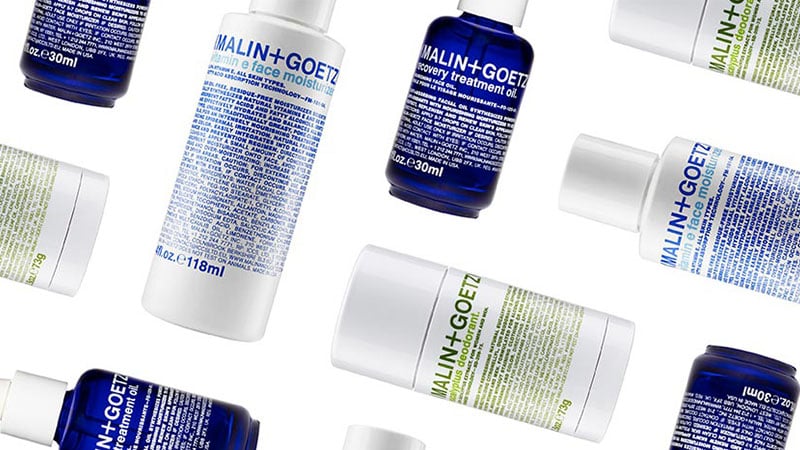 9. Gillette
With over 100 years in the grooming game, Gillette has mastered the art of shaving. The brand was founded in 1901 by King C Gillette with a razor-sharp focus on precision. Since then a lot has changed, but their dedication to continually advancing razor technology remains. Gillette's range of top of the line razors, trimmers, and blades, along with their pre-shave creams, gels, and foams, are guaranteed to impress.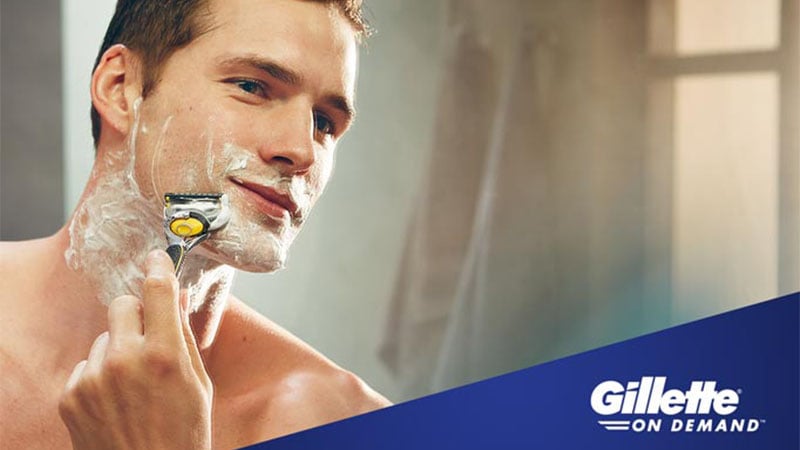 10. Wahl
With over 100 years of producing professional-grade tools, Wahl has all your grooming needs covered. Used by professionals and in the home, Wahl's innovative clippers and trimmers are effective and accessible to all. Furthermore, the brand's commitment to integrity, value, and efficiency has seen them continue to be one of the world's most trusted grooming brands for men.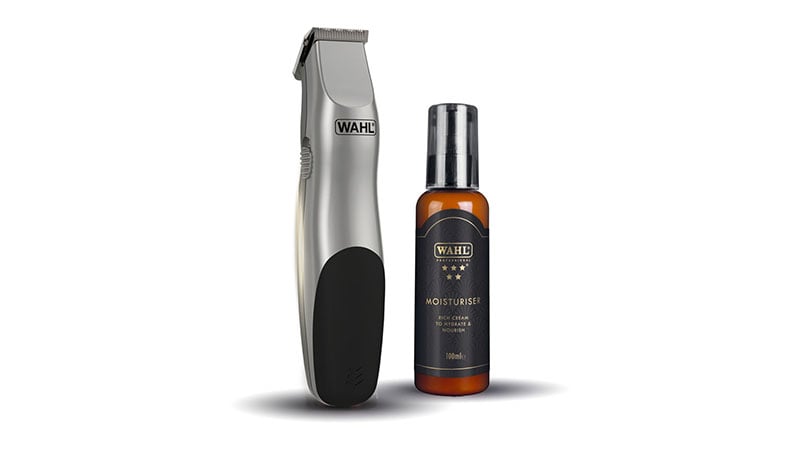 11. Philips
Bring out your best self with head-to-toe grooming with a top of the line Philips appliance. All Philips trimmers and clippers showcase the latest in technology and innovation to ensure maximum precision. Choose from their range of multitasking tools for one convenient tool that can trim and style your face, hair, and body.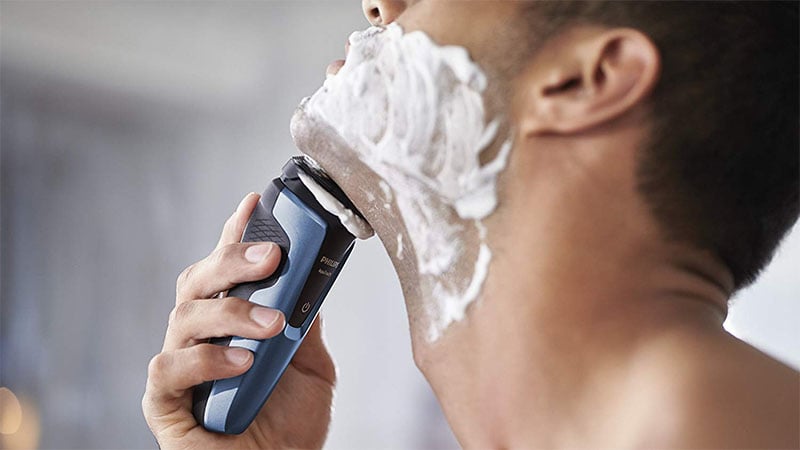 12. Braun
The German appliance brand, Braun, is another great place for all your electrical grooming needs. The brand has you in mind when creating its high-end products, ensuring that what is produced will actually make a difference in the lives of its users. For one of the world's most efficient shaves, trust Braun.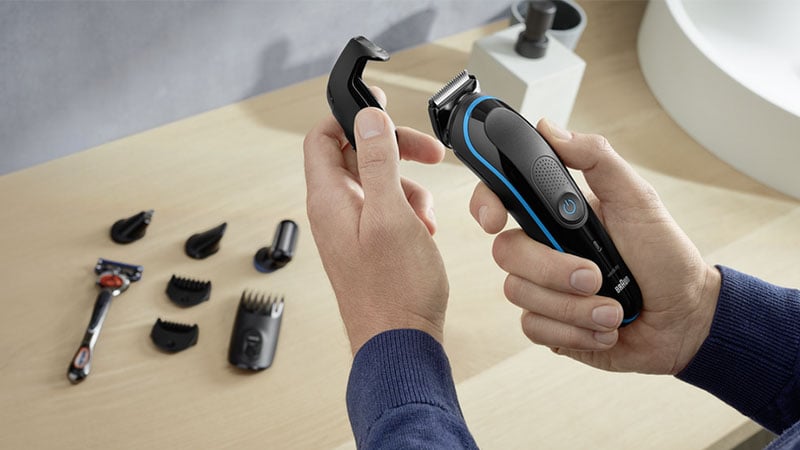 13. Remington
As world leaders in personal care, Remington prides itself on creating the tools to express the real you. It is easy to elevate your look and be confident in your own skin with their range of high-quality styling and shaving products. Shaving has never been more comfortable or convenient with their electric shavers. While their range of beard trimmers, hair clippers, and body groomers are designed to suit every man's unique needs.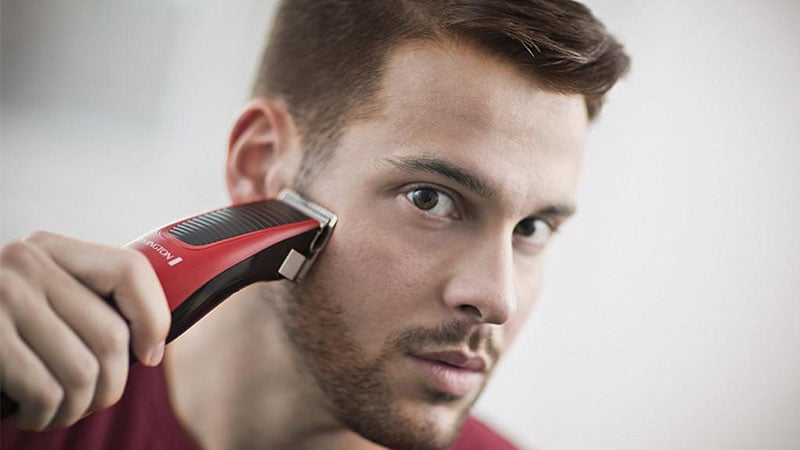 14. Blind Barber
If you ever get the chance, a trip to Blind Barber's barbershop turned speakeasy in NYC or LA is a must-do. In the meantime, their carefully curated collection of grooming products will suffice. From their rosewood beard balm to the watermint aftershave and even a smoke and leather scented candle housed in a whiskey glass, Blind Barber's collection is all about bringing the barbershop experience home.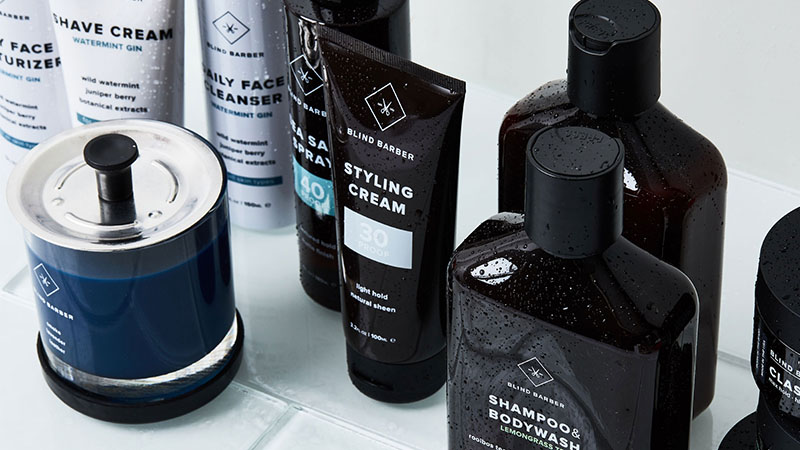 15. Buly 1803
For the most luxurious creams, lotions, and oils for the skin and body, look no further than the famous French apothecary brand Buly 1803. Famed in the 19th Century for its aromatics, take care of your body head to toe and smell good doing it. Direct from the rue Bonaparte in Paris, there is a collection to suit every skin type – from oily to acne-prone to aging. In addition, their selection of finely crafted combs made from European acetate and Japanese minebari wood will take your beard grooming to the next level.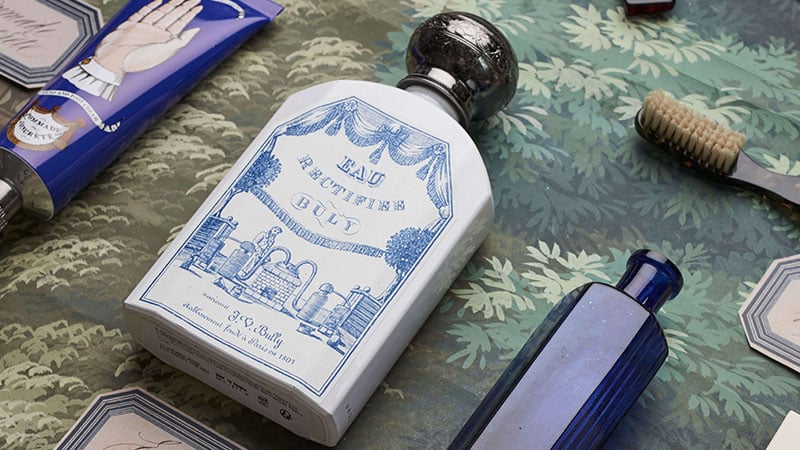 16. Aesop
Founded in Melbourne in 1987, Aesop's approach to skincare is simple: to formulate products of the finest quality. Through attention to detail, their line uses a safe and efficient combination of plant-based and lab-made ingredients. Aesop's products have all been born out of a genuine gap in the market and only after considerable research to ensure the highest quality. Above all Aesop is the unisex, minimalist grooming brand every man should know about.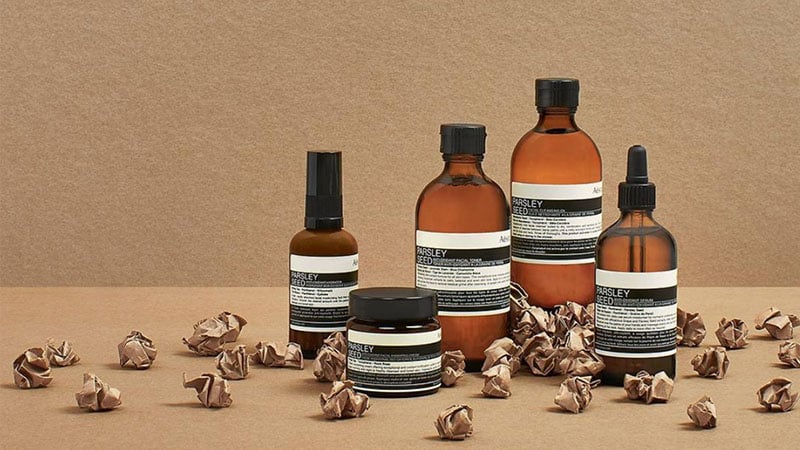 17. Handsome
Amidst a female-dominated skincare industry, HANDSOME was designed especially for men. Renew your personal confidence and style with their range of top-quality grooming products, including the best-selling #1 Fragrance and 2 in 1 shampoo that gently cleans and lightly conditions simultaneously. Formulated entirely from natural and organic ingredients with the male complexion in mind, this brand is certainly making the world more handsome.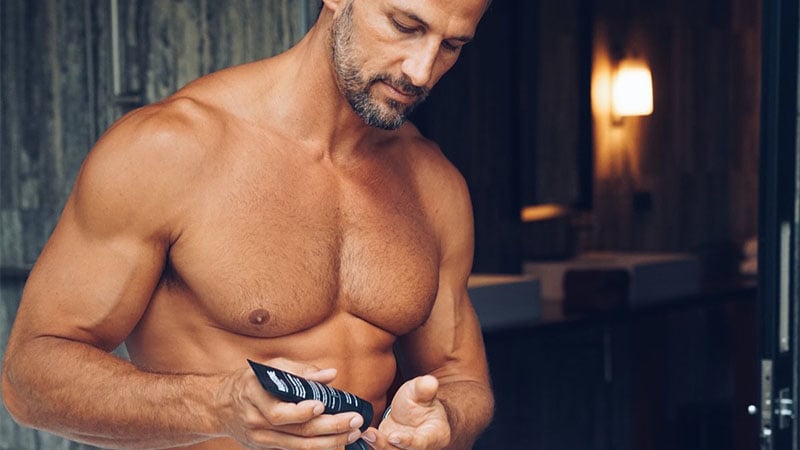 18. C.O. Bigelow
Founded in 1838, C.O. Bigelow is one of America's oldest chemists. The Manhattan institution has come a long way in that time, perfecting their range of men's grooming products over the years. From cleansers, hair care and shaving products to body sprays and colognes, know you're in safe hands with C.O. Bigelow.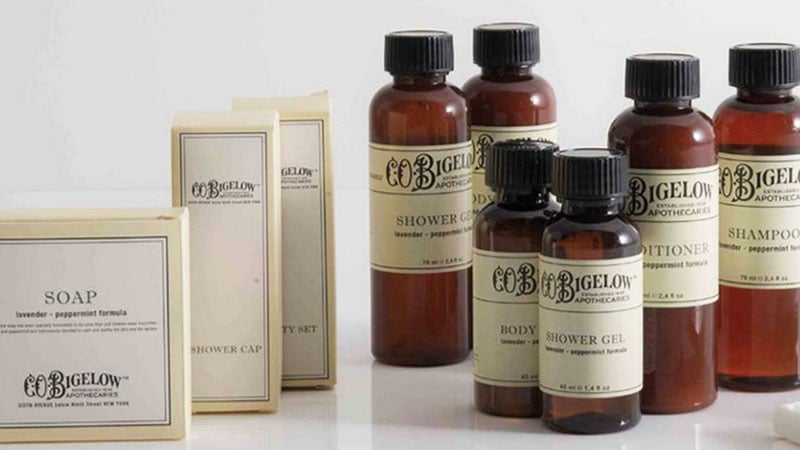 19. Dr Jackson
With a background in Pharmacognosy, Dr Jackson knows a thing or two about plant-based skincare. After researching alongside traditional healers across the Amazon, Indonesia, and Africa, Dr Jackson launched a range of natural skincare products. His collection showcases the restorative power of nature's best ingredients, including Baobab, Shea Butter, and Kigelia. All of which are extracted ethically in collaboration with local communities and meticulously lab-tested to ensure the cleanest, safest, and most effective quality.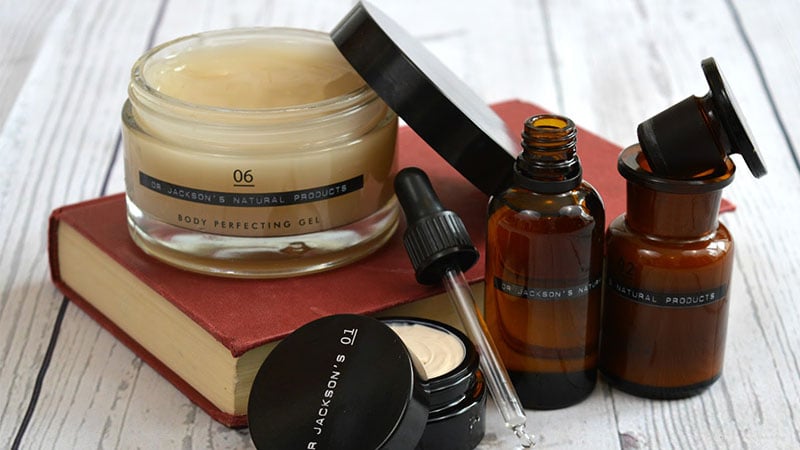 20. Erno Laszlo
Audrey Hepburn once said she owed 50% of her beauty to Erno Laszlo. Marilyn Monroe claimed that it heals her skin and soothes her soul. It is also known that the Hungarian dermatologist healed John F. Kennedy's acne scars. As one of the most coveted skincare purveyors in Hollywood during the 1920s, his legacy lives on today through a line of products true to their original formulas. Now, with products like his famous double cleanse readily available, it has never been easier to achieve the Laszlo glow.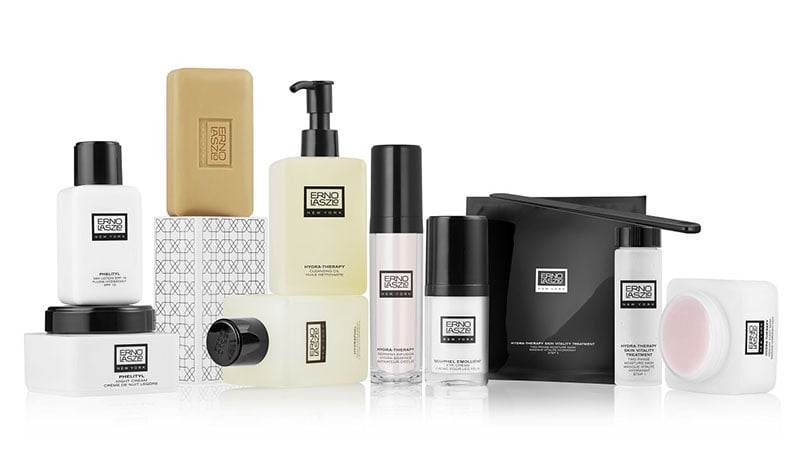 21. Grown Alchemist
Brothers Keston and Jeremy Muijs developed Grown Alchemist as an outlet for their extensive knowledge in cell renewal. As a result, their certified organic skin, hair, and body line is jam-packed with botanical ingredients known to slow the aging process. Sitting at the forefront of holistic scientific innovation – and with best-sellers like the Gentle Gel Facial Cleanser and Body Cleanser – this new-age brand has proved itself as more than just another skincare fad.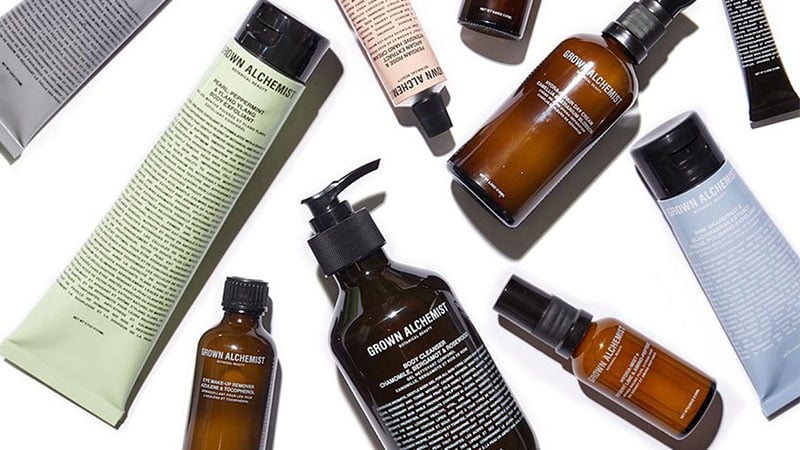 22. Kiehl's
With origins in the old-world apothecary, Kiehl's is one of the most established skincare brands on the market. The brand expertly combines the innovations of science with the potent powers of nature to produce the finest products. In the 1960s the company took a keen focus on men's grooming. Alongside a new line specifically designed for the complex needs of male skin, a motorcycle was placed in each store in an attempt to draw men inside. Since then their men's range continues to grow and you will still find a motorcycle in every store.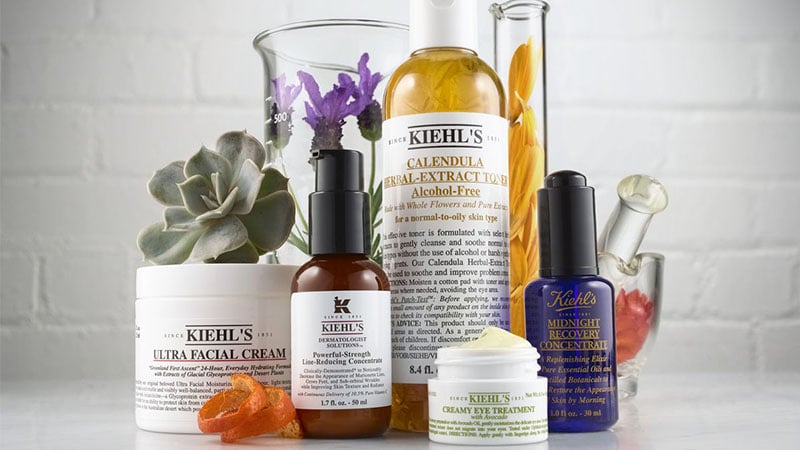 23. La Mer
After 12 years of experimentation, Dr Max Huber successfully developed La Mer's famous Miracle Broth to treat harsh lab burns. The potent elixir draws on the restorative power of Sea Kelp for effective cell regeneration. It went on to become the center of every single La Mer product, including their iconic Crème de la Mer. As a result, La Mer's rejuvenating formulas are the perfect solution for the man burning the candle at both ends.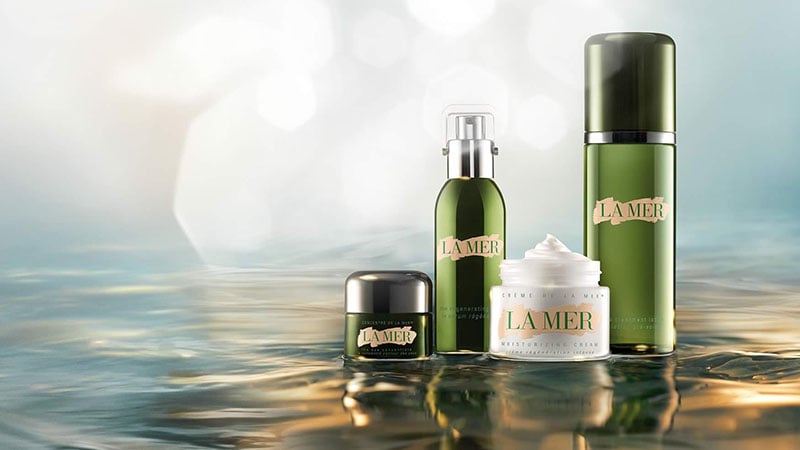 24. Lab Series
Lab Series was founded from a deep understanding of the difference between men and women's skin. As men's skin is up to 40% thicker than women's and has larger oil-prone pores, Lab Series focuses on lightweight formulas. Above all, the range features effective multitasking treatments for busy men designed to target male-specific issues. So you can get on with your day with confidence.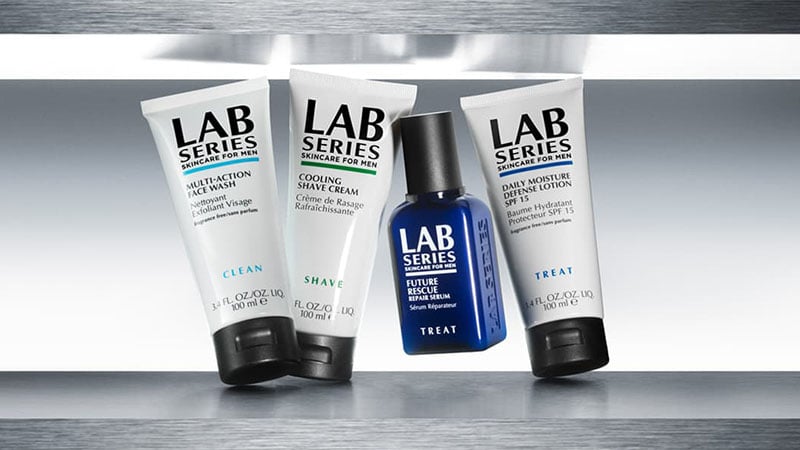 25. M.E. Skin Lab
M.E. Skin Lab was founded when pharmacist Michèle Evrard stumbled across the healing wonders of Centella Asiatica – also known as the longevity plant. After that, she developed the brand's iconic Baume 27 and the rest was history. Each product in the M.E Skin Lab range stars the Centella Asiatica plant. They also undergo heavy testing to find viable solutions to a wide variety of skin needs. Despite originally marketing to women, M.E Skin Lab products are gentle enough for all skin types and have been clinically proven to work wonders on men.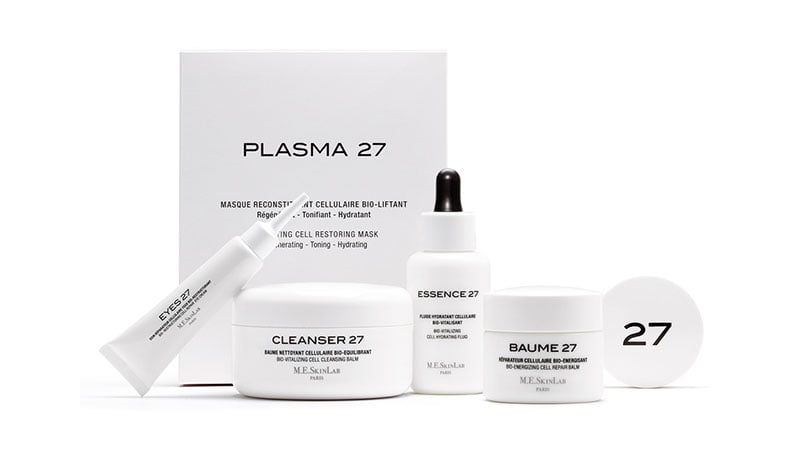 26. NIOD
NIOD – or Non-Invasive Options in Dermal Science – leads the way in technologically-driven and science-based skincare. The experimental brand is part of the popular Deciem family. It has a fairly small market as it doesn't concern itself with fancy marketing or what's trending. Instead, it focuses on creating products at the cutting edge of science that provides real results for those in the know. And now you know.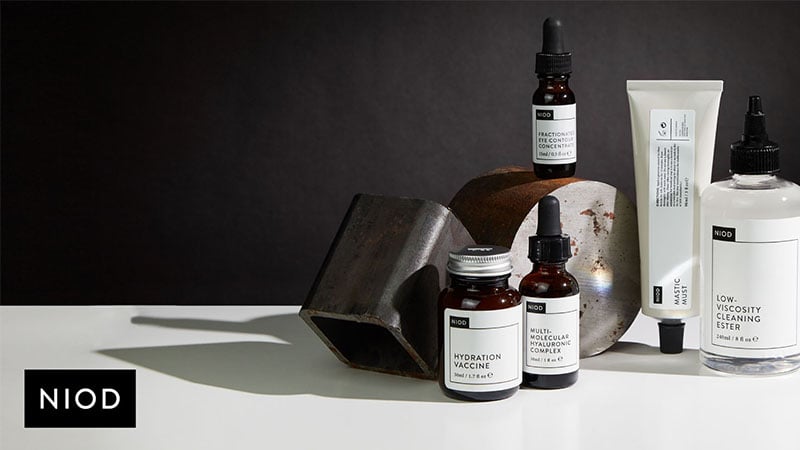 27. SK-II
Believe it or not, this Japanese skincare brand started out in a Sake brewery. When scientists stumbled upon the alarmingly soft hands of aged sake brewers they knew they had come across the secret to youthful skin. After that, the brand developed its secret formula: Pitera™. The luxurious liquid has since been praised by editors around the world for its ability to dramatically rejuvenate tired skin and add radiance. Treat your skin with their specially formulated Facial Treatment and Moisturizing Cleanser for men.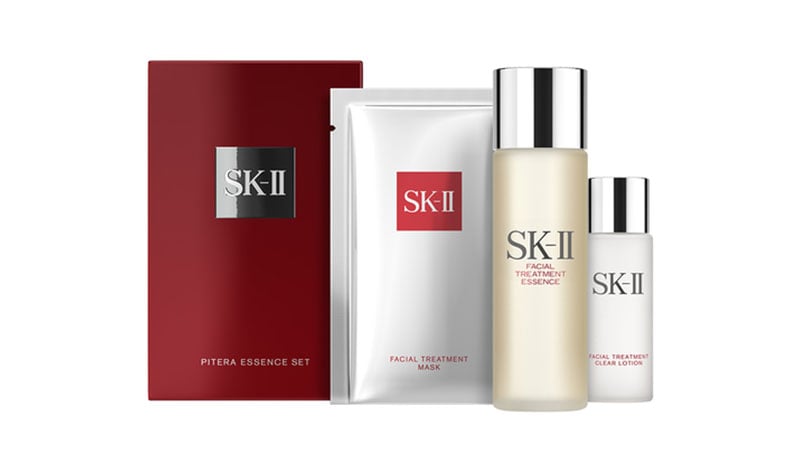 28. Sisley
Globally renowned brand, Sisley has expertly extended their range to include a collection specifically for men. The subtly fragranced range is lightweight and simple to use. The inclusive range was devised to ease the everyday aggressors to our skin. So whether you suffer from irritated skin as a result of shaving or are starting to see signs of wear and tear, Sisley has the solution.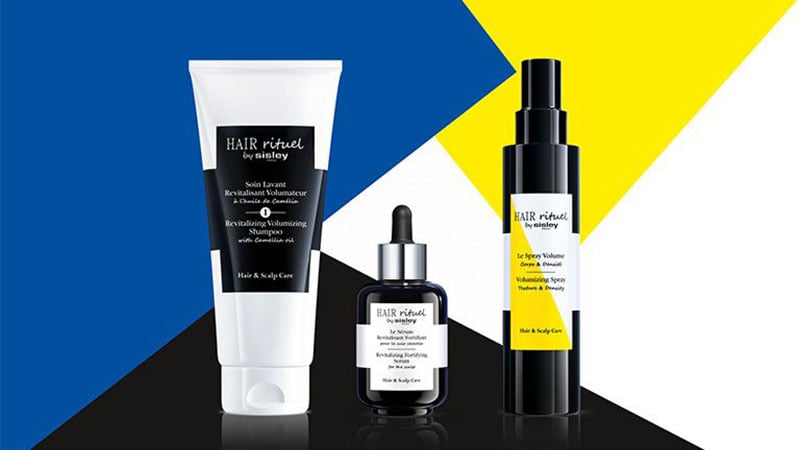 29. Tom Ford Beauty
For skin as smooth and glowing as Tom Ford's, look to his beauty range for men. At the age of 57, Ford's skin doesn't look a day over 30 and it all comes down to his beauty regime. His inclusive men's range features all the usual items such as cleansers, moisturizers, serums, and treatments. In addition, there are also slightly more luxurious items such as mud masks and makeup. The small cosmetics selection is intended for subtle yet masculine application. If it's good enough for Tom Ford, it's good enough for you.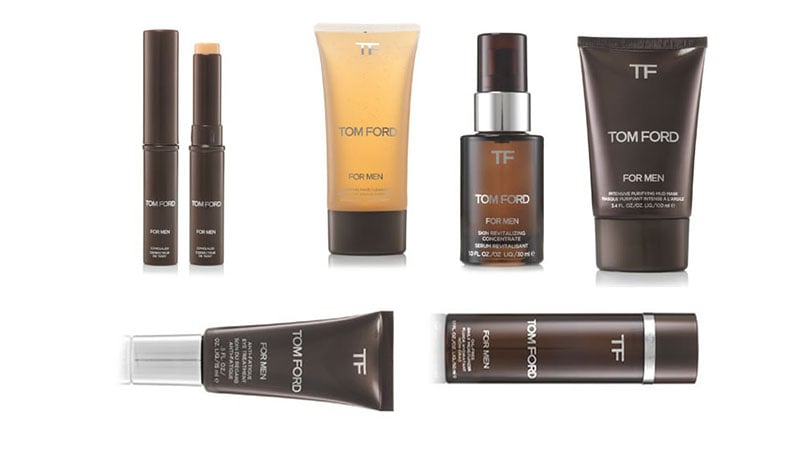 30. V76 by Vaughn
With a client list consisting of the likes of Bruce Springsteen, Tom Brady and Ashton Kutcher, Vaughn Acord's grooming brand V76 is one of the most sought after on the market. Growing up cutting hair in the 70s, Vaughn's line is a modern take on classic barbering essentials. With its holistic focus on the whole man, V76 hair, shave, face and body products make it easier than ever to look your best.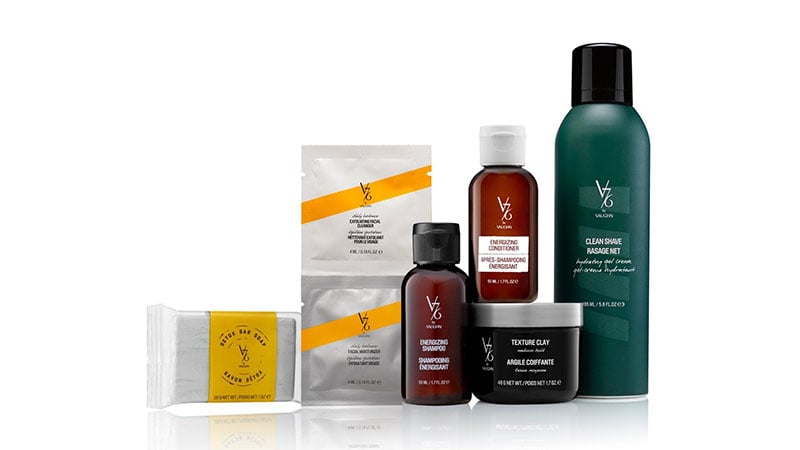 FAQs
What is the best men's skincare brand?
There are many great skincare brands for men on the market. Your choice is down to personal preference and budget. If you have dry skin and want something nourishing or have sensitive skin and are searching for something gentle, these are factors to consider before purchasing any grooming product. Some of the best skincare brands for men include SkinCeuticals, developed by leading skincare scientist Dr. Sheldon Pinnell, and Paula's Choice, which is formulated with active ingredients in appropriate concentrations.
What are good men's grooming products?
Whether you want products for your hair, beard, or skin, several fantastic brands have been tried and trusted. These include Paula's Choice for skin care, Baxter of California for all your grooming needs, and Evo Hair, which has a range of face, hair, and body products free from parabens, sulfates, and propylene glycol. You can read more about our brand suggestions in our article, 30 Best Grooming Brands for Men.
What are the grooming essentials?
Each man's grooming essentials will differ slightly, but most people agree that the things you cannot do without are a good razor, tweezers, a steel file, a nail clipper, and hand scissors. These can be altered slightly to include shaving foam, beard oils, and other products you feel are a necessary part of your everyday grooming regime.
What comes in a men's grooming kit?
A men's grooming kit typically contains essentials such as a nail file, nail clipper, tweezers, hand scissors, and a trimmer. Other things to include are deodorant, a comb, shaving cream, moisturizer, and hair shampoo.
What does male grooming mean?
Male grooming is a term that refers to the steps men take to enhance their appearance. This can include the basics like cutting your nails, trimming your nose hair, wearing a good fragrance, and shaving or trimming your beard.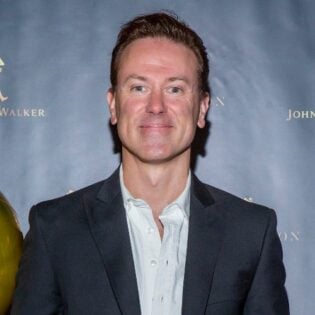 Roger Grinstead is a senior apparel designer for X2U with over 25 years of expertise in the fashion industry. He has expertise in menswear and womenswear trends and product development. When Roger is not designing the latest fashion garments, he enjoys writing about men's fashion, hairstyles, and grooming.
SUBSCRIBE TO OUR NEWSLETTER
Subscribe to our mailing list and get interesting stuff and updates to your email inbox.