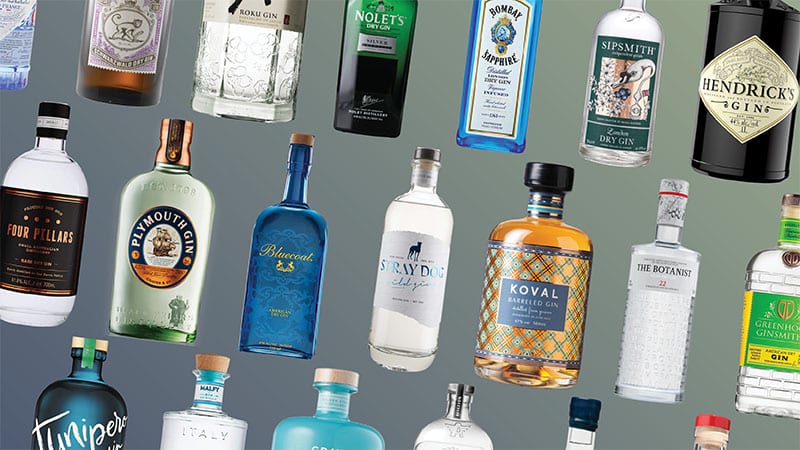 Dive into the world of gin with these best brands. Gin is a wonderfully complex, alluring, and versatile clear spirit that can be savored neat, on the rocks, mixed with tonic, or in your favorite cocktail. The only requirements for gin are the inclusion of juniper and a minimum bottling strength of 37.5% ABV (75 proof). Beyond that, the botanicals that get added are almost limitless. As such, the breadth and depth of the gin selection on the market is breathtaking. Opt for big herbaceous botanicals, vibrant fruity concoctions, loads of wood and spice, or zesty citrus that reminds you of summer.
Best Gin Brands
1. Hendrick's
Thanks to its iconic, black, apothecary-style bottle and fanciful branding, Hendrick's is perhaps one of the most recognizable gin brands. The original blend uses eleven botanicals, including juniper, caraway, coriander, elderflower, orange and lemon peel, yarrow berries, angelica, cubeb pepper, and orris root. After distillation, the finished product is then infused with rose and cucumber. This is why a cucumber makes such a perfect garnish in a Hendrick G&T. One of the things that sets this distillery apart is the fact that they use both Bennett and Carter-Head stills, blending the outcome of both for a smooth, balanced gin. Other releases from the brand include the intensely floral and aromatic Luna, and Orbium, a reimagined blend from Master Distiller Lesley Gracie that includes quinine, wormwood, and blue lotus blossom.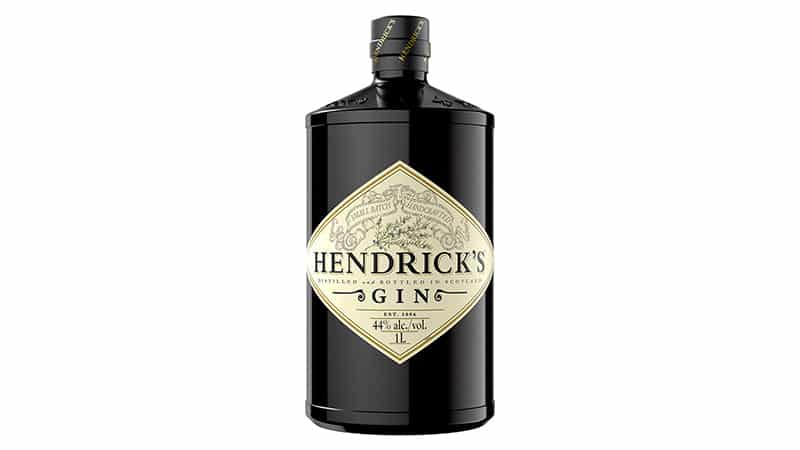 2. Tanqueray
The eye-catching green bottles of Tanqueray gin are easily recognizable. The brand has led the way in gin for over 200 years after Charles Tanqueray launched his Vine Street distillery in London in 1930. His experimentation to create better gin resulted in over 300 recipes. However, the one that's lasted was simple, with only four botanicals. These are aged Tuscan juniper, coriander seeds, angelica, and licorice root. Beyond the original, there are other options. The first is Tanqueray Nº TEN, the only gin in the San Francisco Spirits Hall of Fame. It uses fresh citrus and mixes well with tonic and a slice of pink grapefruit. Then, the zesty Rangpur has a distinct and bold flavor with lime and mandarin. Finally, Flor de Sevilla is packed full of Sevilla orange essences and sun-grown fruit for balanced bittersweetness.
3. Beefeater
The Beefeater Distillery is in Kennington, London, and features original Victorian pot stills and a botanical room to store the fresh ingredients. The brand has been making gin since the 1800s, with several changes of ownership but not many changes to the award-winning formula. Now, the range includes six expressions, including the original London Dry Gin, Beefeater Pink, Blood Orange, London Garden, Beefeater 24, and Burrough's Reserve. The original has nine botanicals, with a prominent juniper character, strong citrus notes, and uses the same recipe from founder James Burrough. London Garden is the newest addition to the range and is a herbaceous twist on the original with the inclusion of lemon verbena and thyme. If you're looking for something a bit special, then Beefeater Burrough's Reserve Edition is rested in red and white Bordeaux oak casks after distillation and only has a limited release.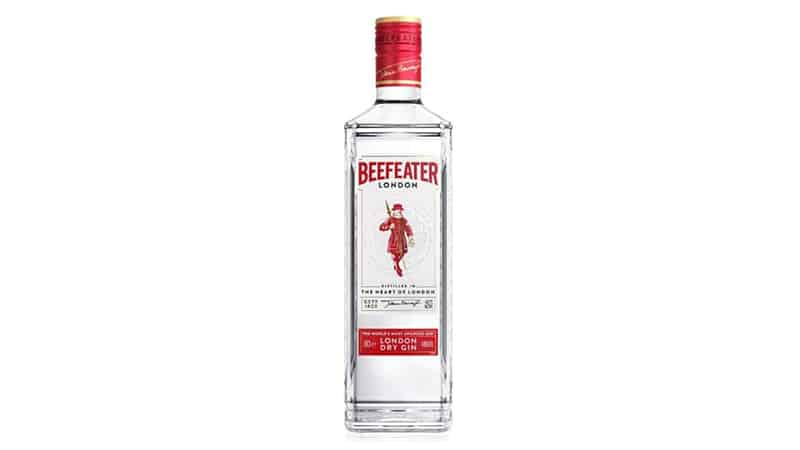 4. The Botanist
The Botanist is a Scottish gin from the Bruichladdich Distillery, home to the Bruichladdich, Port Charlotte, and Octomore whiskies. Located in Islay, part of the Inner Hebrides, The Botanist is a taste of the wild. The layered complexity of flavor comes from 22 hand-foraged botanicals found on Islay, which showcases the heart and soul of this remote outpost. Some of the foraged ingredients include creeping thistle, hawthorn, lemon balm, meadowsweet, wild thyme, wood sage, tansy, and mugwort. This gin is perfect for sipping chilled and neat if you like unique, herbaceous, and floral gins. However, it's also an excellent mixer, lending intriguing notes to cocktails like a gin and tonic, a martini, or a bee's knees. Enhance the flavor by garnishing with your own herbs and florals like rosewater, star anise, rosemary, and basil.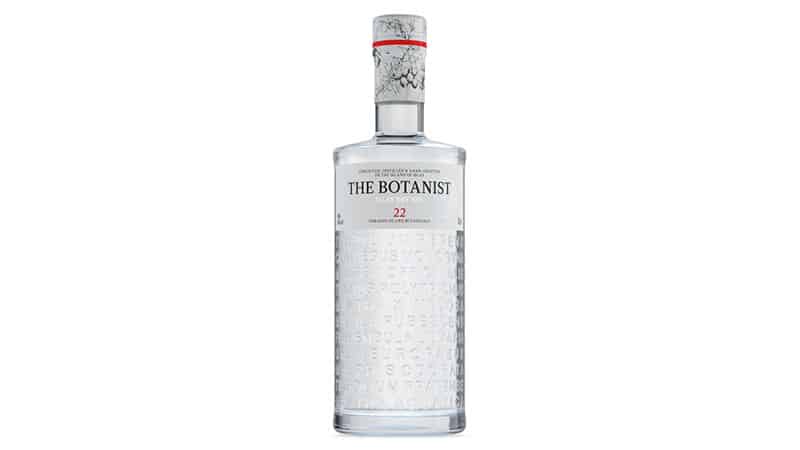 5. Malfy
Sit back, relax, and pretend you're soaking in the sun by the sparkling waters of the Mediterranean with this gin from Malfy. It perfectly encapsulates the essence and lifestyle of the Amalfi Coast in Italy. The original blend is a dry gin featuring juniper and sun-ripened lemons with notes of coriander and anise. Alternatives include the Con Limone, a zesty citrus gin with a long, complex finish. Then there's the Con Arancia, featuring Sicilian blood oranges giving a bittersweet result, or the Gin Rosa with pink grapefruit and lemon that's rich and fresh. Each bottle is distilled at the Torino Distillari in Moncalieri, Italy, and all are excellent served on ice with a splash of tonic and a big slice of citrus to garnish. Order a Con Limone G&T in Italian with the phrase "Ciao, posso avere un Malfy Con Limone e aqua tonica per favore?".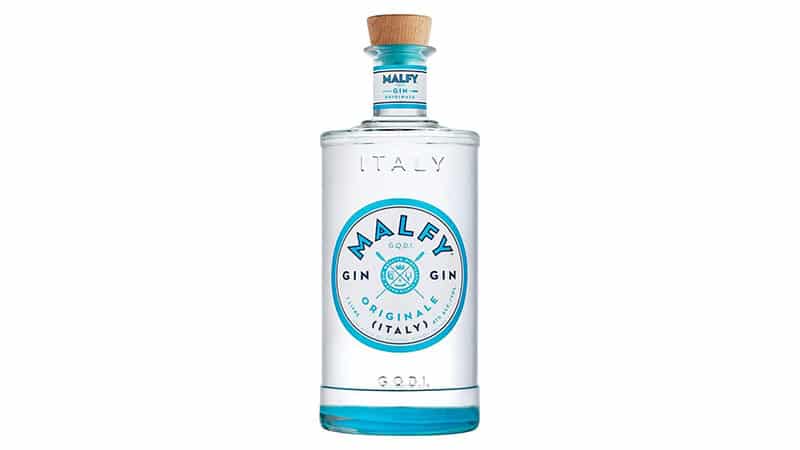 6. Aviation
Aviation is an American Gin, batched distilled out of Portland, Oregon. It was founded in 2006 by Christian Krogstad and Ryan Magarian to create a lighter, less juniper-heavy style of gin than a traditional London Dry. One of the most famous co-owners of the brand is Canadian actor Ryan Reynolds, whose ambassadorship and dry wit humor propelled the brand's popularity. The botanicals used in this gin include cardamom, coriander, French lavender, anise, sarsaparilla, juniper, and two kinds of orange peels. These steep in macerating tanks for 18 hours before redistillation, cut, blending, and bottling. Drink this in a classic Martini, Tom Collins, or Ovation. However, it's hard not to feature this gin in an actual Aviation cocktail, which blends gin, maraschino liqueur, lemon juice, and Creme de Violette.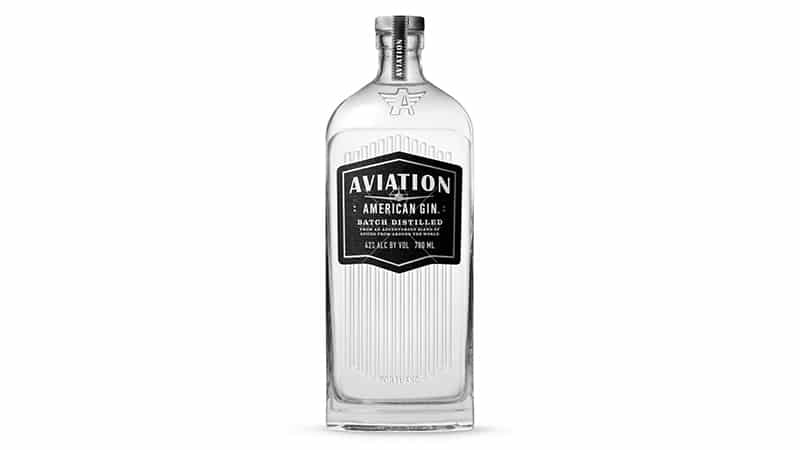 7. Bluecoat
Bluecoat gin is from the Birthplace of America — Philadelphia. Keeping with that theme, the inspiration for the name and the bottle comes from the Bluecoat soldiers who fought (and won) against British rule during the American Revolution. As such, the main gin is an all-American Dry, featuring juniper, coriander seeds, angelica root, and a blend of sweet citrus and lemon peel. It's light, bright, refreshing, and perfect in a martini. If you're looking for something a bit different, try the Barrel Finished Gin, which sits for a minimum of 12 months in American Oak barrels. It's well-rounded with hints of caramel and whisky and makes a great Dutch Courage cocktail. Finally, there's also gin infused with elderflower for a light floral taste and beautiful fragrance. It's terrific in an Elderflower Martini, Vesper, or French 75.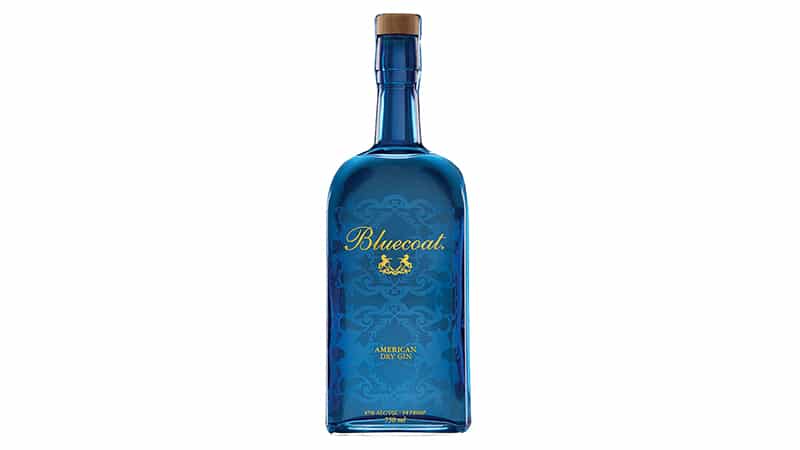 8. Monkey 47
The Black Forest in Germany is where Monkey 47 Schwarzwald Dry Gin calls home. It brings together great British traditions, the rich landscape of the Black Forest, and the spices of India into one alluring spirit. The recipe originated with Wing Commander Montgomery "Monty" Collins of the Royal Air Force. He distilled gin at his guest house using the abundant juniper supply that also makes Black Forest ham so incredible. The name comes from Max the Monkey, an egret monkey that Monty sponsored as part of rebuilding the Berlin Zoo after the war. When it comes to the gin, it features a wonderful collection of 47 botanicals. This includes jasmine, ginger, rosehip, true sage, acacia flowers, cloves, orange, licorice, honey pomelo, blackberry, allspice, almond, English hawthorn, mint, and elderberry. Enjoy it in a Corpse Reviver, Vesper Martini, or the brand's signature Max & Monty cocktail.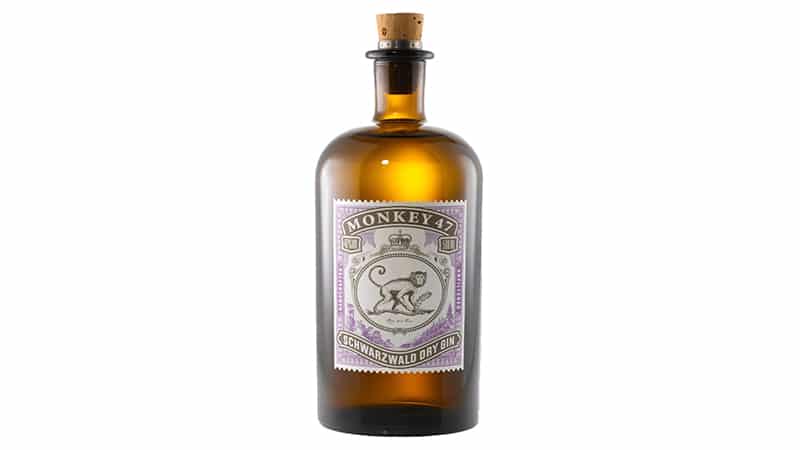 9. Indoggo
Snoop Dogg's Gin & Juice was a 1994 hit, which became an anthem for good feelings. As such, it was inevitable that Calvin "Snoop Dogg" Broadus' foray into the world of spirits would be with gin. This gin, Indoggo (pronounced "indigo"), is delicious and fruity, with seven remixed botanicals that reflect the laidback California lifestyle. Enjoy light notes of juniper combined with orange, coriander, and cassia bark. There's also strawberry and citrus, which provide a slightly sweet, fruity finish. Of course, it's also super smooth, like the D-O-Double G. Mix it into your favorite cocktail or check out the brand's innovative cocktail recipes like The Remix, The Laidback, or the Long Beach Lemonade.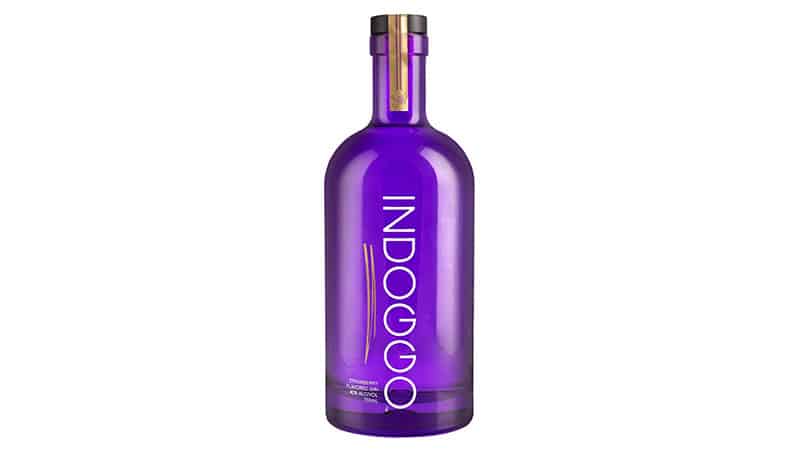 10. Nolet's Finest Gin
Family-owned Nolet's Finest Gin has been around since 1691 and is the oldest distillery in Holland, surviving the French Revolution and two World Wars. There are two gins in the range — the Silver and the Reserve. Both are made for modern drinkers and designed to sip, although they are also excellent mixed into a refreshing cocktail. The Silver steps away from a traditionally juniper-forward blend of botanicals, instead featuring plenty of fruits and florals. Expect to find Turkish rose, peach, and raspberry. Then, the Reserve is the personal creation of 10th generation owner Carolus Nolet Sr, and includes verbena, saffron, and crocus flower. Each bottle is individually numbered and displayed in a beautiful box. This particular drop should be savored as a sipping gin, chilled with a couple of ice cubes, and shared among friends and loved ones for special occasions.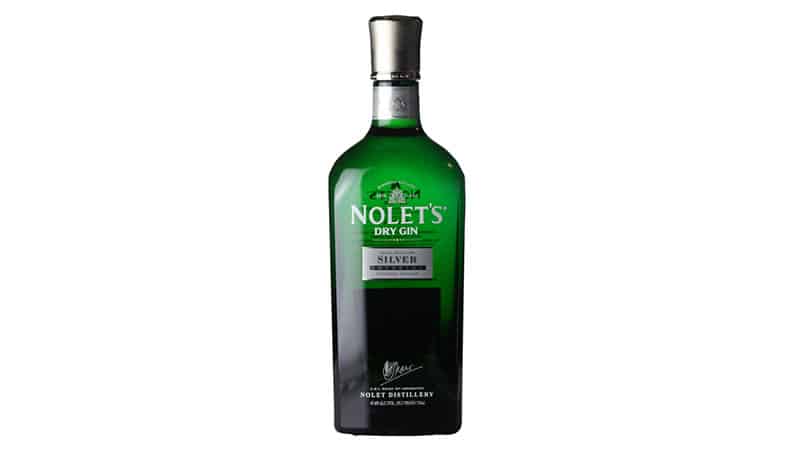 11. Bombay Sapphire
Another well-known gin brand is Bombay Sapphire, with its distinctive and beautiful blue bottles. You'll find the distillery at Laverstoke Mill in Hampshire, England. Here they use a vapor infusion technique to extract the aromas and essences of each precious botanical. There are two original 1830s copper pot stills, plus two new state-of-the-art ones. The original Bombay Sapphire has ten ingredients sourced by the Master of Botanicals, Ivano Tonutti, from the world's furthest corners. These include licorice, cassia bark, coriander seeds, angelica root, juniper, orris, lemon peel, grains of paradise, cubeb berries, and almonds. Other expressions in the range include Bombay Dry – a classic style; Star of Bombay – a bolder expression of the original; and English Estate, inspired by the English countryside. There's also a special edition Sunset with mandarin, cardamom, and turmeric, plus Bombay Bramble with blackberries and raspberries, which is a beautiful color.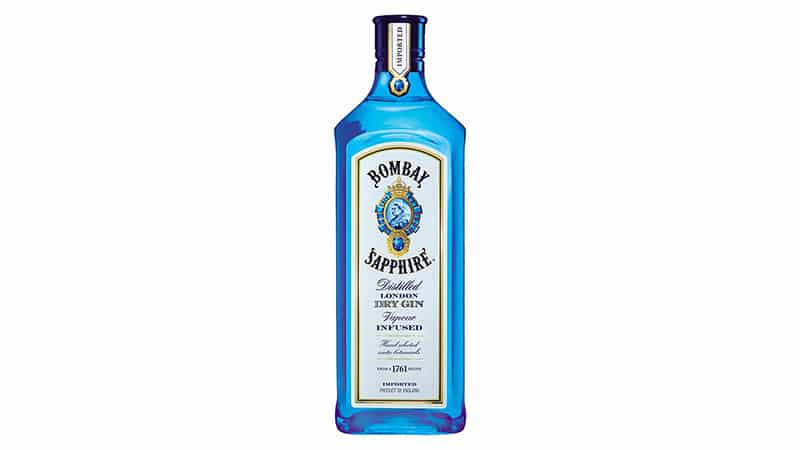 12. Greenhook Ginsmiths
Brothers Steven and Philip DeAngelo launched their gin distillery in the Greenpoint section of Brooklyn, New York, in 2010. The first release, the flagship American Dry Gin, was an instant hit. It features a unique lineup of botanicals, including juniper, sweet orange, cinnamon, chamomile, coriander seeds, elderberries, elderflower, galangal root, lemon peel, and orris root. The result is a bright, vibrant gin with an aromatic mix of floral, citrus, and herbal components. Other products available include a sloe-style Beach Plum gin that's sweet, tarty, and perfect for a French 75, plus an Old Tom, which ages in bourbon casks before finishing in Oloroso Sherry casks. Each gin employs the vacuum distillation technique, allowing the ethanol to boil at a lower point for a clean, crisp taste.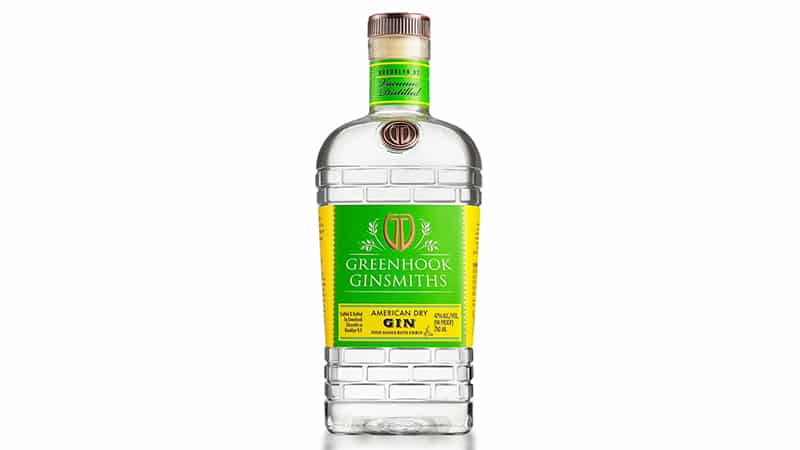 13. Gray Whale Gin
Take a journey along the Pacific coastline of North America with the gray whales. Each year these magnificent creatures make the trip from the tropical waters of the Baja peninsula to the icy depths of the Arctic, and this Californian gin pays homage to that voyage. The botanicals infused in the gin are foraged from the migratory path. These include juniper from the rocky Big Sur coast, limes from the Temecula Valley, Sonoma fir trees, wild-harvested kombu seaweed from Mendocino Coast, cool mint from Santa Cruz, and almonds from Capay Valley. The result is an award-winning, vibrant gin with citrus-forward notes and aromas of the coast. Sip it on its own, or try it in a cocktail such as a Manhattan Beach or an Icebreaker. Plus, every bottle sold supports Oceana, an organization dedicated to marine conservation.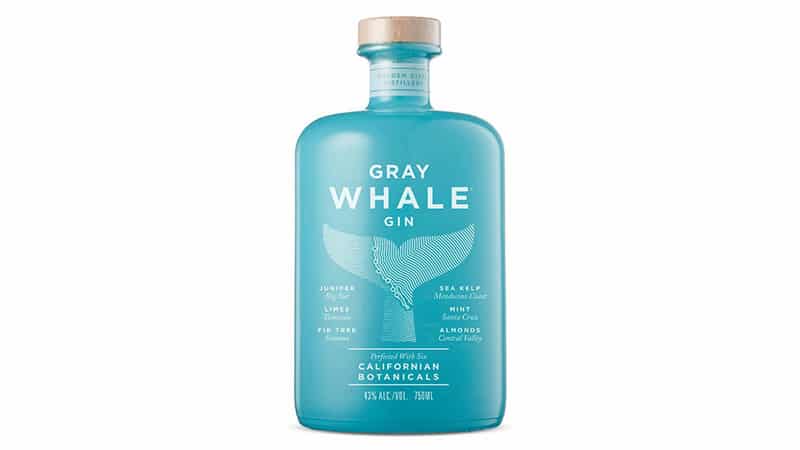 14. Citadelle Gin
France's Citadelle Gin is part of the Maison Ferrand group, better known for producing Pierre Ferrand cognac. Owner Alexandre Gabriel took up lengthy negations with the Appellation d'Origine Contrôlée (AOC) to use the copper stills in the cognac off-season (April-October) to produce gin, and after five long years won. As such, Citadelle gin was born in 1996. It's a crisp, clean, and distinguished gin that tastes like European summer in a bottle. There are 19 botanicals in the original gin, including juniper grown on the Château de Bonbonnet estate. Others include anise, cinnamon, citrus, pepper, and nutmeg. In addition to the original, there is also Jardin d'Été with whole lemons, yuzu zest, and melon Charentais, plus the barrel-aged Reserve. Choose something different with the Citadelle Wild Blossom Extrême, which has a huge floral profile from cherry blossoms, or the Old Tom with a hint of sweetness from aged sugar.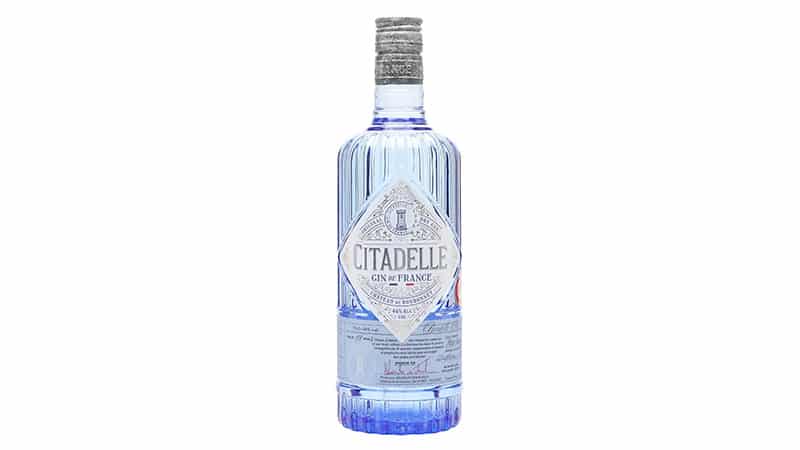 15. HH Bespoke Spirits
HH Bespoke Spirits are part of the Harlem Haberdashery family, a legendary and award-winning boutique. They've decked out stars like restaurateur Marcus Samuelsson, New York Giants' Victor Cruz, and New York Yankees' CC Sabathia. It's the retail expression of 5001 FLAVORS, the custom fashion design and styling business whose clients include Jay-Z, Alicia Keys, and David Beckham. This black-owned family business launched its bespoke spirits brand in partnership with AstraLuna, a spirit distilling operator. The range includes a Rum, Vodka, and Gin. The gin is a London Dry style, with moderate juniper notes combined with the elegant flavors of lavender, rosehip, and plum. Keep it simple and mix with your favorite tonic, garnishing with a sprig of lavender. Otherwise, add it into your favorite cocktail, whether it's sweet and simple or spirit-driven.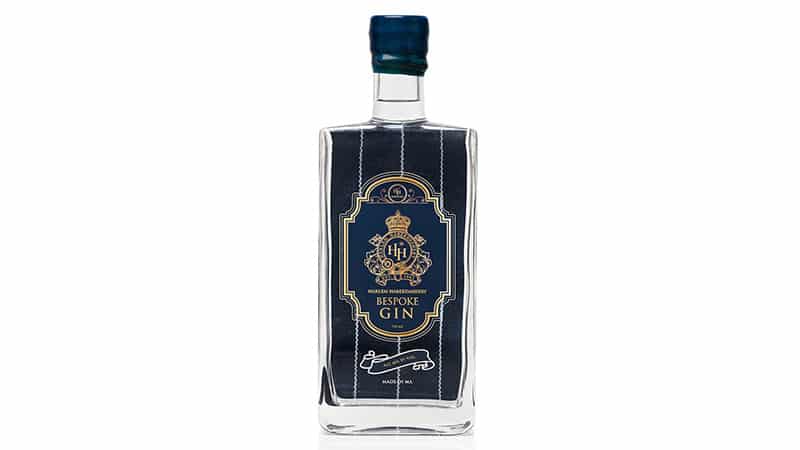 16. Roku
Like most things that come out of Japan, everything in the Roku Gin is intentional and calculated. The name, Roku, translates to six, reflecting six extraordinary Japanese botanicals infused in every bottle. These ingredients, cultivated across the four seasons, include sakura flower, sakura leaf, yuzu peel, sencha tea, gyokuro tea, and Sanshō pepper. The outcome is a complex yet harmonious gin with a sweet aroma and crisp finish. Sitting under the Suntory banner, this gin is produced in the 'Liquor Atelier', a specialized craft distillery. Here, the Master Distiller infuses each botanical differently through four types of pot stills to extract the best flavors and characteristics. Enjoy this spirit in a G&T garnished with fresh ginger or in a Negroni, Martini, or Gimlet.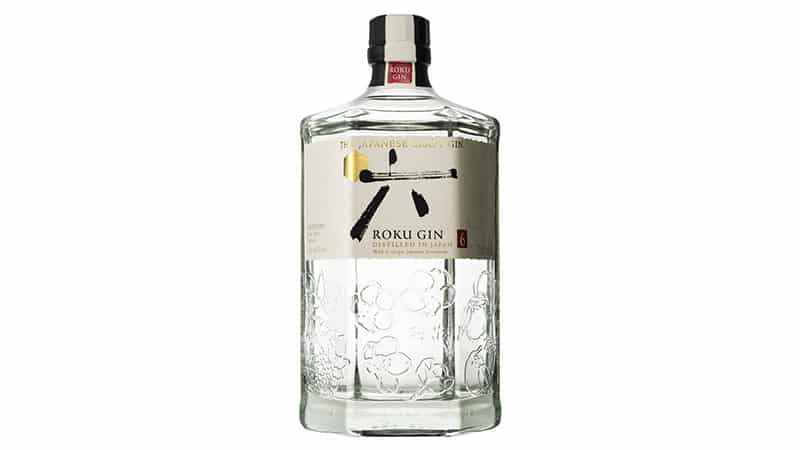 17. Sipsmith
A passion for martinis and a Negroni party brought together the founders of Sipsmith. Childhood friends Sam Galsworthy and Fairfax Hall and renowned drinks aficionado Jared Brown launched the brand in 2007. The goal was simple: make the world's best London Dry Gin. They distilled the first batch in 2009, using a 14-hour maceration process and a 'one-shot' distilling technique. Since then, the range has expanded to ten different expressions. The original is juniper forward with lemon tart and marmalade on the palate. If you prefer more citrus, try the Lemon Drizzle or Zesty Orange. However, if you really want a punch in the face with juniper, the V.J.O.P. is the way to go. It's not only higher in juniper but also higher in alcohol content sitting at 57% ABV. Lastly, there are more creative and inspired bottles for mixing and sipping, such as Strawberry Smash.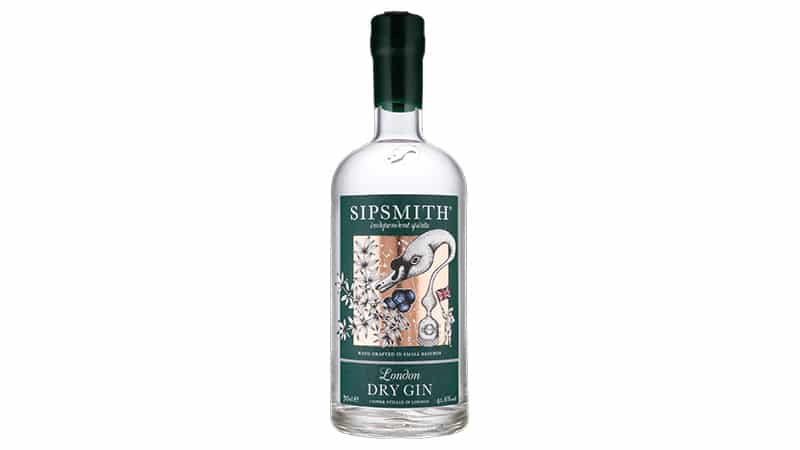 18. Plymouth Gin
Plymouth Gin is a standout because it's the only distillery that can produce Plymouth-style gin. It's also the oldest working distillery in England and uses the same recipe from its beginning back in 1793. Select from five different gins. The first is Plymouth Gin, featuring juniper berries, coriander seeds, orange peel, lemon peel, angelica root, green cardamom, and orris root. It's smooth, creamy, and has a light sweetness. You can also get a Navy Strength option, bottled at 57% ABV. Next on the list is a Sloe Gin and Gin Fruit Cup. The latter is aromatic and complex, creating the perfect base for a delicious summer punch. The final gin is Mr. King's 1842 Recipe, which uses single-origin juniper, picked on a single day from one mountain in Frontignano in Italy. It's a limited edition with numbered bottles noting both the harvest and distillation date.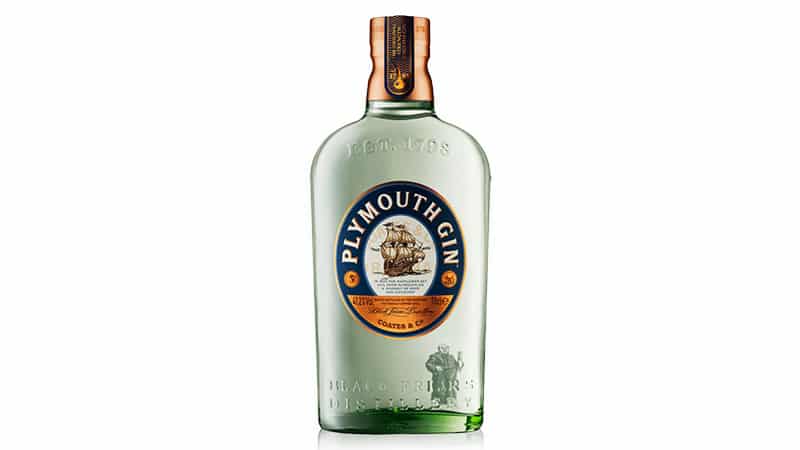 19. Gin Mare
Enjoy a taste of the Mediterranean in every glass of Gin Mare. The distillery itself, a thirteenth-century chapel, sits in an ancient fishing village between the Costa Brava and the Costa Dorada. To make the gin, distillers use unique botanicals to infuse the taste, essence, and vibe of the Spanish coast in summer. Ingredients include arbequina olives, Italian basil, rosemary, thyme, Valencia and Seville oranges, coriander, juniper, lemon, and green cardamom. Each of these macerates in the gin before redistillation, creating an alluring mix of spiciness, herbs, and citrus. Enjoy Gin Mare in a coastal-inspired cocktail like an Orange & Rosemary Sgroppino or a Mojiterranean. However, for something genuinely different, pour a little bit of straight spirit onto a fresh oyster just before slurping it down!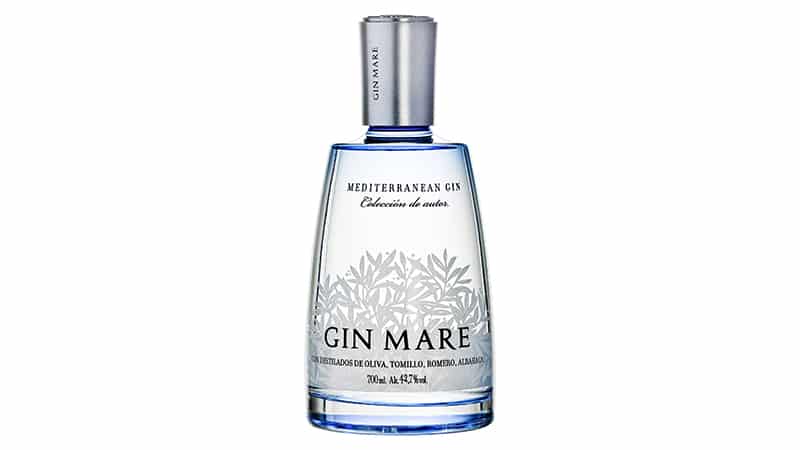 20. Stray Dog Wild Gin
It's all about the spirit of adventure, exploration, and spontaneity at Stray Dog Wild Gin. An off-road journey through the mountains of northern Greece inspired this story. CEO Johnny Livanos wanted to capture the essence of an untamed life, so he set to work with his Master Distiller to forage for the perfect combination of botanicals, Mediterranean citrus, and pure spring water that would represent this feeling. The consequent gin is smooth and complex, featuring sage, rosemary, fennel, fresh oranges, and lemon. It's brilliant as a sipping gin, savored neat, but just as good in your favorite cocktail. Try it in a West Side, Negroni, or Nude Beach. Finally, as if this gin could get any better, they also support organizations and shelters in Greece that look after and find fur-ever homes for stray animals.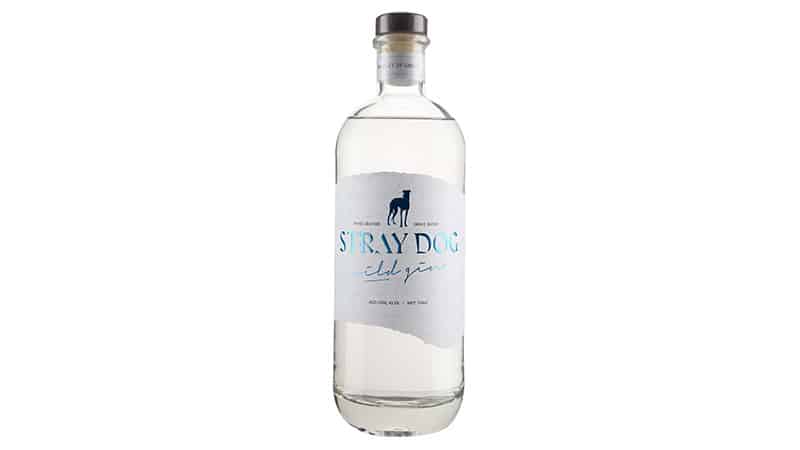 21. Junipero
The minds behind Junipero scoured the world for the best and most expressive botanicals. The result is a clean, crisp gin with bright citrus notes and herbal complexity. The 12 botanicals in each bottle include juniper, angelica root, aniseed, bitter orange peel, cardamom, cassia bark, orris root, orange peel, lemon peel, grains of paradise, cubeb, and coriander. Enjoy it in a Martini, a Southside, or classic Gin & Tonic. Another fact that set this American gin brand apart was it's trailblazing as a pioneer of the American craft gin movement in the mid-90s. Every batch was and still is made by hand in San Francisco, in a small copper still, and bottle unfiltered, at a bold 98.6 proof (49.3% ABV). Plus, it's won multiple awards, including Best American London Dry Gin at the World Gin Awards in 2018.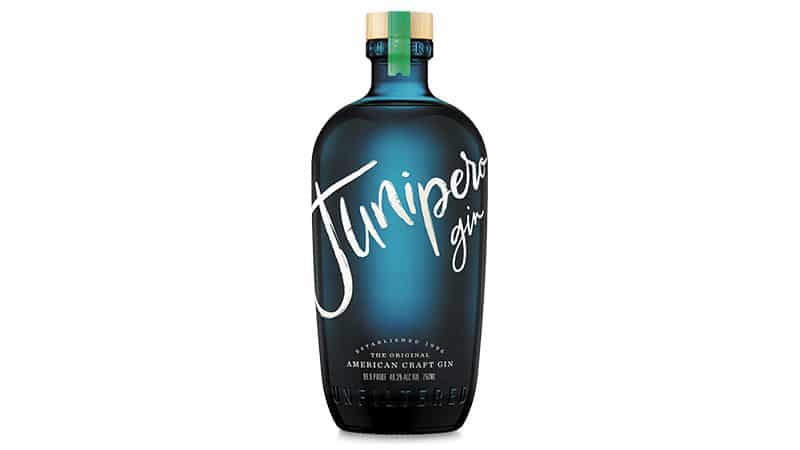 22. KOVAL Distillery
KOVAL Distillery's Barreled Gin bridges the gap between gin and whiskey. It's a unique spirit with citrus, spice, and light butterscotch notes, thanks to aging in a KOVAL whisky barrel. Sip this one chilled and neat, or add a new element to classic cocktails like an Old Fashioned, Negroni, or Gimlet. In addition to the barreled gin is a classic dry gin. It's clean and nuanced with golden citrus, green grass, and white pepper with wildflowers and juniper on the nose. Then, if you're looking for something different, try the Cranberry Gin liqueur. It's infused with cranberries in addition to the 13 signature botanicals. Use it like a sloe gin, and add it to cocktails, enjoy with a splash of prosecco, or mix in some soda water for an easy spritz.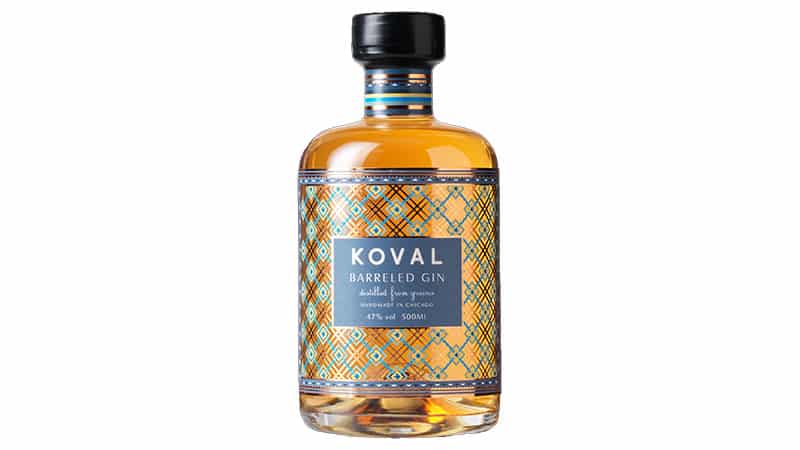 23. Opihr
Follow the Ancient Spice Route with Opihr gin. The primary offering is an Oriental Spiced London Dry Gin, with exotic, hand-picked botanicals like Indian Tellicherry black pepper, ginger, Indonesian spicy cubeb berries, Turkish cumin, Spanish orange peel, and Moroccan coriander. These ingredients make their way to one of the oldest distilleries in England, where they infuse in the finest English spirit. Mix this gin into a striking cocktail such as a Spiced Gin Sour or Opihr Turkish Coffee. Alternatively, there are also two ready-to-drink G&Ts. One is a classic style, the other has a twist of orange. Both are delicious and refreshing.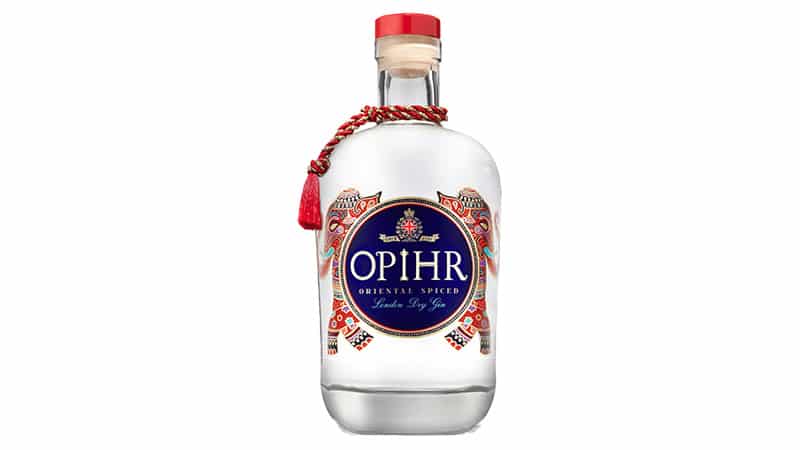 24. Four Pillars
Australia's favorite gin, Four Pillars, was named the world's leading gin producer by the IWSC in London in 2019 and 2020. This small-batch craft distillery sits in the heart of wine country in Victoria's Yarra Valley. The Rare Dry Gin is the cornerstone of the collection and boasts a contemporary essence combining European and Asian influences with quintessentially Australian flavors. The botanicals include juniper, orange, lemon myrtle, coriander seeds, green cardamom, cassia, star anise, lavender, angelica, and pepperberry. However, the range beyond the Rare Dry is vast. There are chardonnay and sherry-aged gins, a savory Olive Leaf option, Spice Trade, Spiced Negroni, Navy Strength, Modern Australia, and QF100. Plus, the limited edition Bloody Shiraz is steeped with locally grown Yarra Valley grapes, similar to a sloe gin, and is a cult favorite. The annual Christmas gin is also delicious if you can get your hands on a bottle!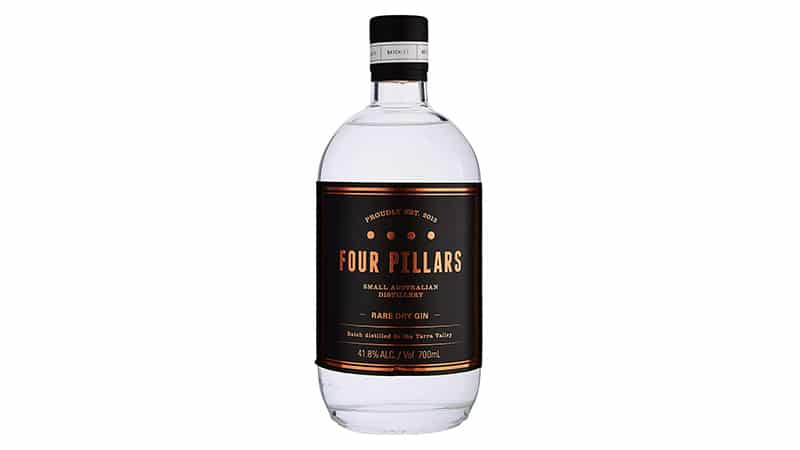 25. Hayman's
Hayman's has a long history in gin-making, which began with James Burrough, the same man behind Beefeater gin. Christopher Hayman is James' great-grandson and continued the family legacy passing gin distilling down in his own family. Now, the distillery is in Balham, South West London, and run by Christopher's children, James and Miranda, using the same recipe from 150 years ago and a steeping technique for maximum flavor. There are ten botanicals used in varying degrees across the range. These include juniper, coriander seeds, lemon peel, orange peel, angelica root, cinnamon, cassia bark, licorice, nutmeg, and orris root. The range itself is also extensive with 12 expressions, including a Rare Cut, a Hopped Gin, Spiced Sloe Gin, Exotic Citrus, and an Old Tom. Each has its own individual character and a special combination of additional botanicals that create a unique taste profile.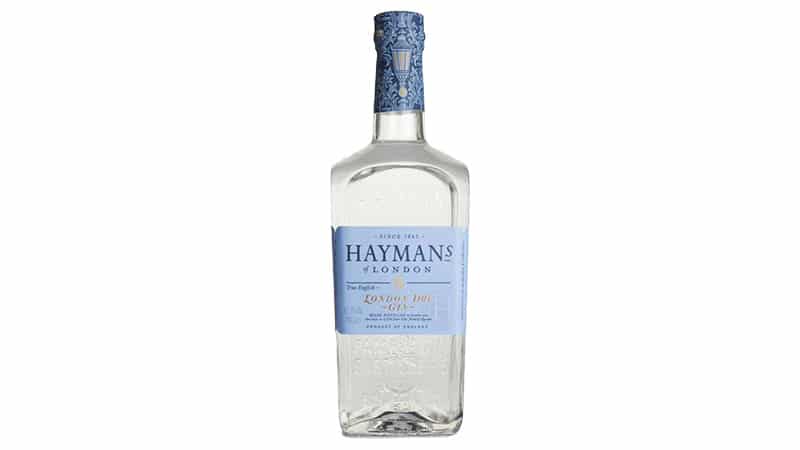 What is Gin?
Gin is a clear grain spirit that is very similar to vodka. However, it's redistilled with botanicals, including juniper berries – the only required ingredient for it to be called gin. It's a nuanced and intricate beverage that can showcase hundreds of different botanicals and flavor notes, from herbs and spices to fruits, florals, and woods. It's also one of the most popular spirits for mixology but can also be consumed neat or on the rocks. Plus, it's relatively simple and quick to make (especially compared to whiskies), is not limited by geographical location, and is very accessible in terms of taste and cost.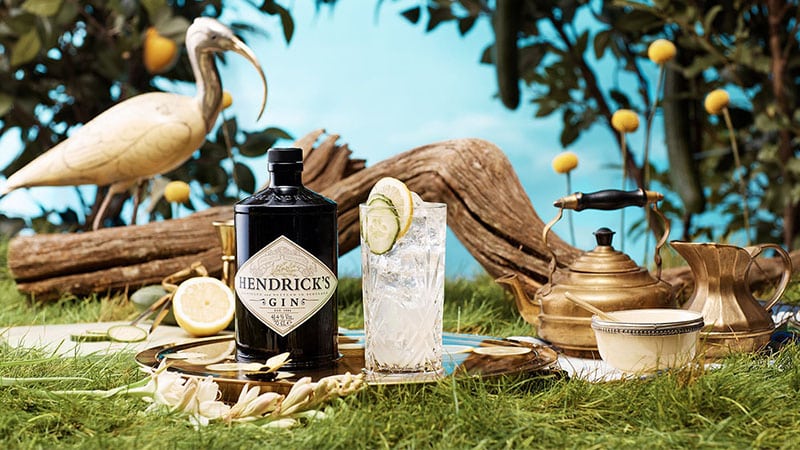 History of Gin
While gin is often associated with the British, its origins actually lie in The Netherlands. The word gin derives from 'genever,' the Dutch word for a 13th-century distilled malt wine that was the predecessor of modern gin. Like most old-timey booze, people used it for medicinal purposes. It was a bit rough on the palate, so producers began adding botanicals like juniper and other herbs and spices. Then, during the 80 Years' War in the late 16th century, English soldiers discovered what had now become gin, taking it back home with them, where its popularity exploded. High taxes imposed on French wine and brandy by William of Orange meant increased gin production in England to fill the gap in the alcohol market. Expensive commercial production meant that many households in the London slums distilled their own gins at home.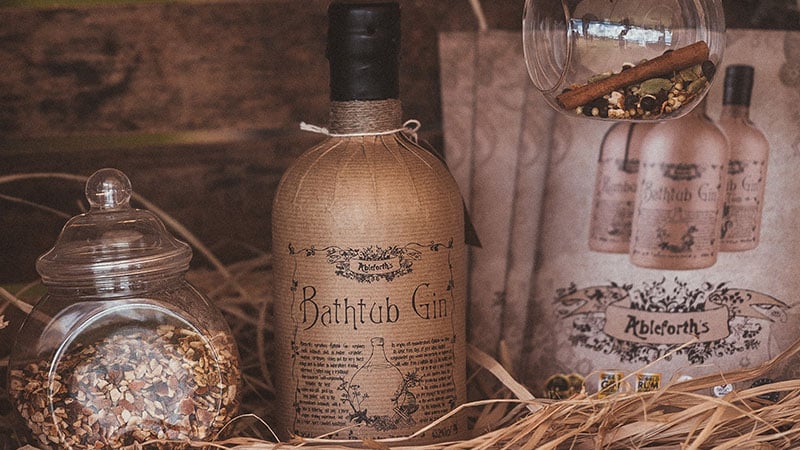 Types of Gin
There are several different gins available. What you pick will depend on your flavor profile preferences as well as the intended use. All gins are great in cocktails, but some lend themselves to certain concoctions better than others. Meanwhile, if you're sipping neat, then the botanicals and profile will matter a lot more.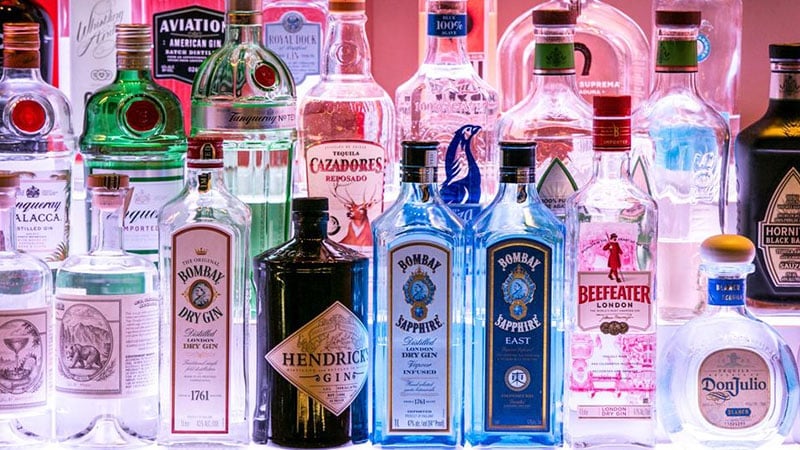 London Dry Gin
London Dry Gin is the style that comes to mind for most people when they think of gin. It's a very classic style and is really dry with prominent juniper notes. Aside from the juniper, the flavor comes from various botanicals added during the redistillation process. Producers cannot use any artificial flavors in London Dry Gin, nor can anything be added after the redistillation process. It's an incredibly versatile style of gin and is fantastic in classic cocktails like the Martini or Aviation. Despite the name, there are no geographical requirements to make a London Dry.
Plymouth Gin
Plymouth gin is the easy-going cousin of London Dry. It can only be made in Plymouth, England, from the single producer there — Plymouth Gin Distillery. This gin is characterized by a lower bottle proof, with less juniper intensity, but silkier mouthfeel. It also tends to have slightly earthier notes, with subtle salinity attributed to the seaside location. Choose this for the perfect Martini.
Genever/Dutch Gin
In a throwback to the original genever distilled malt wine, modern Dutch gins also use malt grains. As such, it's generally darker in color with a richer, more complex taste that's akin to botanical whiskies. Sip this one chilled and neat, or use it harder cocktails like a Negroni or Gin Old-fashioned.
Old Tom Gin
Old Tom gin is a derivative of London Dry but differs thanks to the addition of sugar or sweet botanicals like licorice during the redistillation process. Consequently, it's much sweeter on the palate compared to London Dry or Plymouth gins. This style faded out of popularity for a little while but has recently started making a comeback. It's the original gin used in the classic Tom Collins cocktail. However, it's also ideal in a Martinez or Gin Rickey.
Compound Gin
There are no laws governing compound gins, so they're really a result of an anything-goes approach. Many gins in this style infuse flavor with essences after the distillation process rather than through redistillation. This generally makes them less expensive and popular among home-distillers because that second process is missing.
Sloe Gin
If regular gins are a bit too intense, then sloe gin can be much more approachable. Technically, it's classed as a liqueur more than a liquor because it has a lower ABV. To make it, sloe berries are steeped in gin, along with sugar to help bring out the berries' flavor. This fruit is from the plum family, so the result is a liqueur with a sweetness like raisins. Try drinking this on the rocks, mixing it with soda or lemonade, or switching it for Chambord in a French Mimosa or French Martini.
Bathtub Gin
Originally a term from the 1920s and the Prohibition era, bathtub gin referred to homemade amateur gins (often produced in the bathtub, hence the name). They're also responsible for many classic cocktails that used sweet ingredients to mask this bootleg liquor's sometimes truly awful taste. However, modern iterations of bathtub gins are far more hygienic. It generally now refers to distillers who experiment with new botanicals using a cold-compounding steeping method.
How is Gin Made
The gin-making process is the same as vodka until the very last stage. Distillers mix grain cereal with water to create a mash full of fermentable sugars. Like vodka, the base for the mash can be anything from wheat, rye, corn, grapes, potatoes, and beetroots; however, grain is the most common. Yeast is then added to turn the sugars into alcohol, which is then strained, leaving behind the wash. The wash is then distilled in either pot or column stills to reach an ABV of 95% before the botanical notes are infused in one of many ways, imparting their complex and delicious flavors before redistillation.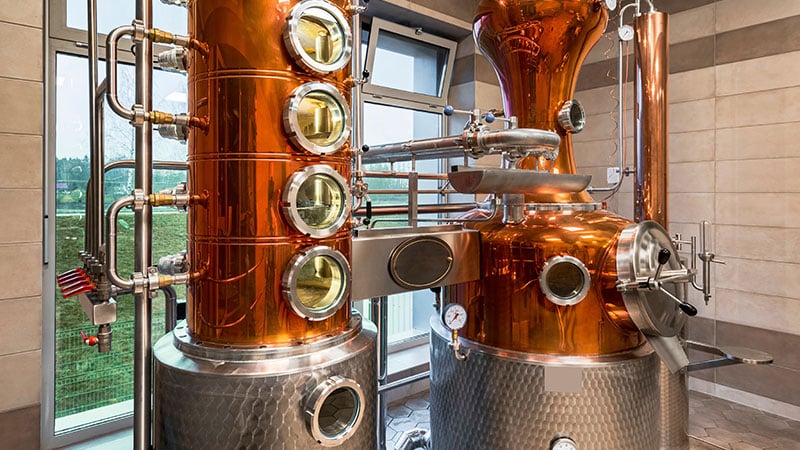 Steeping
Steeping, or macerating, the botanicals is the most traditional method of making gin and not unlike making a cup of tea. Once the mash is fermented, filtered, and the wash distilled once, the resulting ethanol is cut with water to around 50% ABV and put back into the still. Then the botanicals, including the juniper, are added while the ethanol is heated. Depending on the process, the distiller may leave them for only a short amount of time or up to 48 hours. They're then removed, and the gin is redistilled.
Vapor Infusion
Another method of making gin is through vapor infusion. Instead of sitting the botanicals in the alcohol, they're suspended in a basket or filter above the base liquor, often using a Carter-head still. Then, as the liquid heats up, the ethanol vapor passes through the botanicals releasing their natural oils and flavors and infusing the extracted alcohol. Like steeping, this is a very popular and effective method.
Vacuum Distillation
Vacuum distillation is similar to steeping. The botanicals are added to the ethanol and left to sit for the requisite time. However, the most significant difference is that the distillers use a vacuum sealing method to lower the atmospheric pressure in the still. This dramatically reduces the boiling point of the ethanol. Proponents of this method assert that it's a much gentler method of extracting the flavors intact, resulting in a fresher taste.
Barrel Aging
Unlike whiskey, bourbon, or cognac, there are no requirements to age gin, so it's relatively uncommon. However, the process is the same. The gin is stored for a period of time in barrels, which impart their own unique and interesting flavors to the spirit. Popular barreling options include ex-wine barrels such as sherry or chardonnay, which gives the gin a light amber color. Barrel-aged gins are excellent consumed on their own, like a whiskey, or make a great additive to cocktails like a Gin Old Fashioned, Martinez, or Negroni.
How to Drink Gin
Gin is exceptionally versatile when it comes to consumption. A fresh, crisp gin & tonic is one of the most popular ways to drink gin; however, you can also serve it chilled and neat or on the rocks. Alternatively, there's an array of delicious and intriguing gin cocktails that make the perfect start (or end) to a night, including the classic Martini, tarty Gin Fizz, or bittersweet and sophisticated Negroni.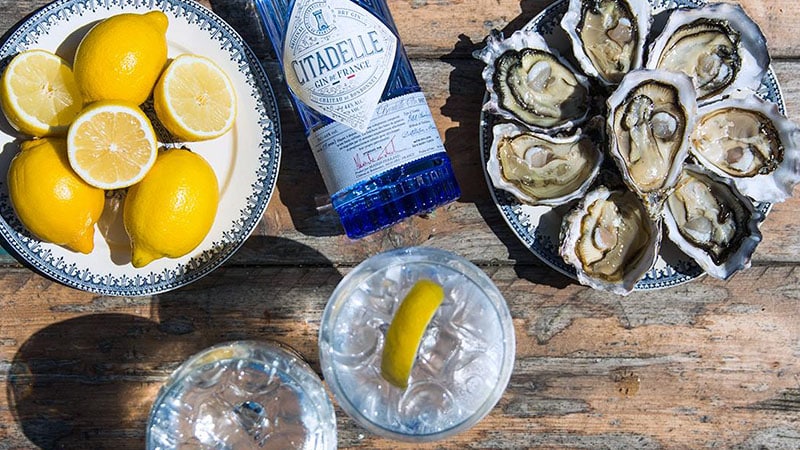 How to store Gin
Gin is best stored in your fridge or freezer, as it should never be served at room temperature. Plus, it tastes better chilled anyway. However, if you don't have room in your fridge because of boring stuff like food, then a cool, dark shelf out of sunlight is the best alternative. If you're not keeping it chilled, make sure you do always have ice on hand so you can cool your gin whenever the urge for a tipple strikes.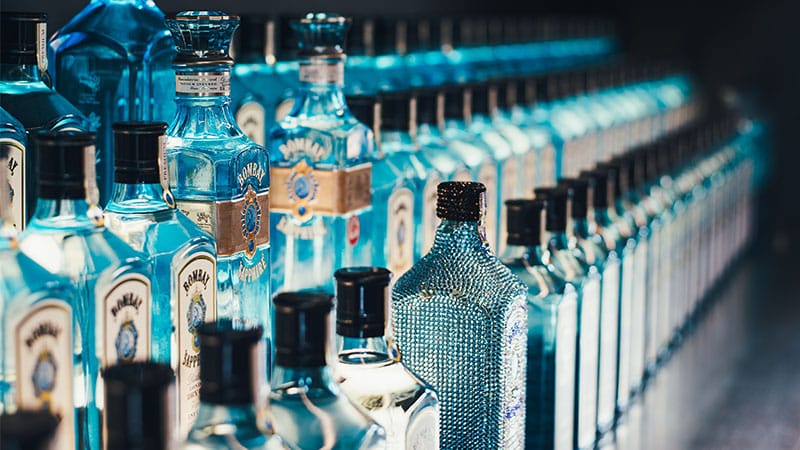 Popular Cocktails With Gin
Gin is an excellent mixing spirit because of the way the beautiful botanicals shine with different components. While you can often substitute gin in other recipes with clear spirits, there are some popular and classic gin cocktails that showcase the flavors the best.
Gin Martini
The Gin Martini is perhaps the most iconic of gin-based cocktails. It's suave, sophisticated, and achingly elegant. Even Queen Elizabeth is allegedly a fan of a dry martini, regularly having one with lunch. To make one, add a generous amount of ice, three ounces of gin, and half an ounce of dry vermouth to a cocktail mixing glass, and stir with a bar spoon for at least 30 seconds or until very, very cold. Strain into a chilled martini glass and garnish with a lemon peel twist. If you prefer a dirty martini, keep the vermouth the same, but only use two ounces of gin, plus half an ounce of olive brine, and garnish with an olive.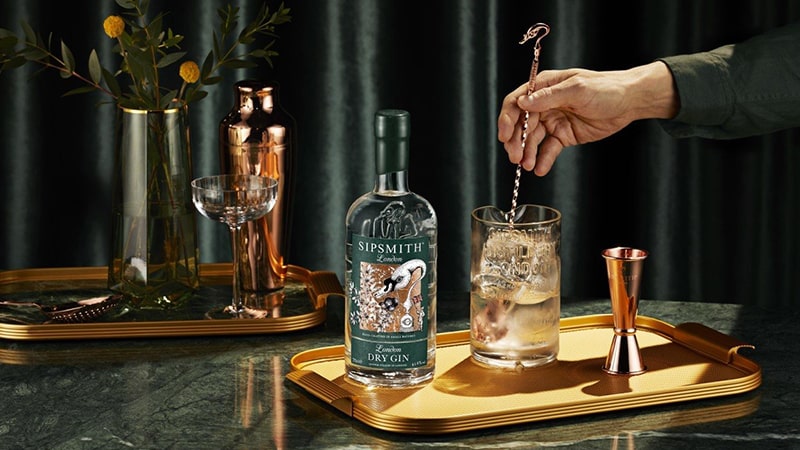 Gin and Tonic
What's in the drink is in the name of the Gin & Tonic, affectionately known as a G&T. Many people go wrong with the ratios in the Gin & Tonic – it's about complementing the spirit, not covering it. Pour one part gin over ice, followed by two parts tonic water. Always use fresh tonic water, not one that's been sitting open in the fridge for two weeks, and pour it gently over a spoon into the glass. Doing so will ensure maximum crisp bubbles for that sharp bite with every sip. The fun part of G&Ts is the garnishes, which can help bring out the notes of the gin. Try citrus wedges, cucumber slices, mint leaves, juniper berries, rosemary, or even cherry tomatoes.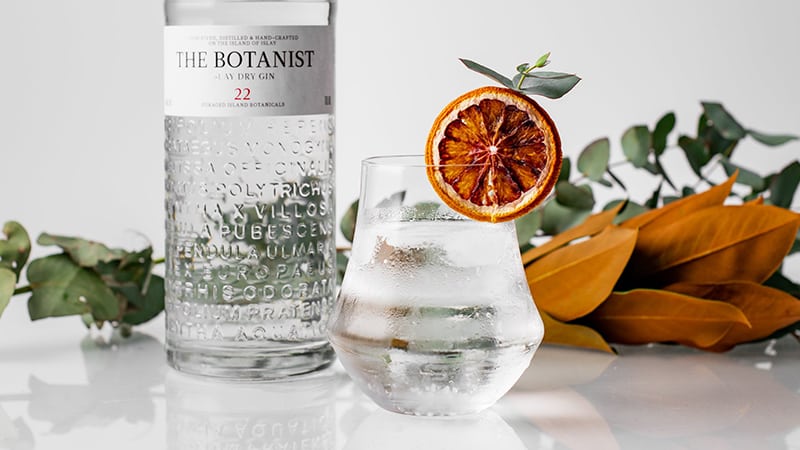 Negroni
Add a touch of Italy to your cocktail game with a Negroni. This popular aperitif is the perfect way to prepare your stomach to digest a delicious dinner. Plus, it's easy to make, with one ounce each of gin, Campari, and sweet vermouth. Add these to a mixing glass with a big handful of ice, and stir for at least 30 seconds. Strain into a tumbler with fresh ice and garnish with an orange peel twist. It's bitter, sweet, and delicious. While any gin will work, the complex notes of a barrel-aged gin lend themselves very well to this cocktail.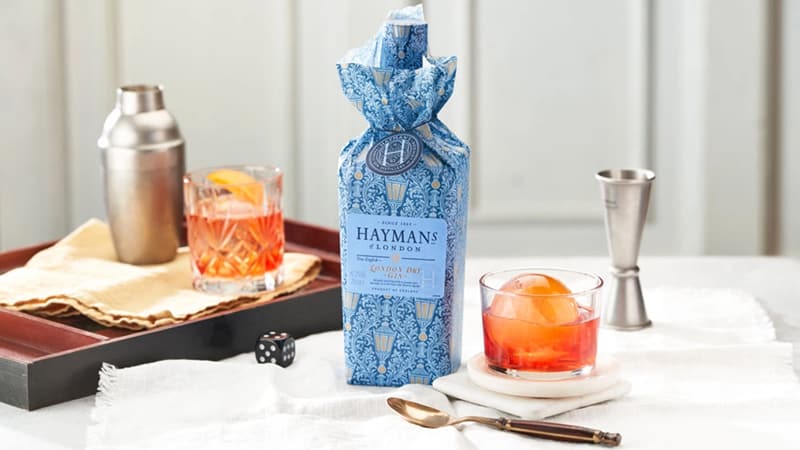 Gin Rickey
F. Scott Fitzgerald was a big fan of gin, and his favorite cocktail was the Gin Rickey. It's incredibly refreshing and ever so easy to make. Stir three ounces of gin and one and a half ounces of fresh lime juice in a high ball glass. Fill the glass with ice, and top up with four ounces of soda water before garnishing with a fresh lime wedge. Make sure to use fresh soda water, so it's super bubbly, and store it in the fridge, so it's ice cold.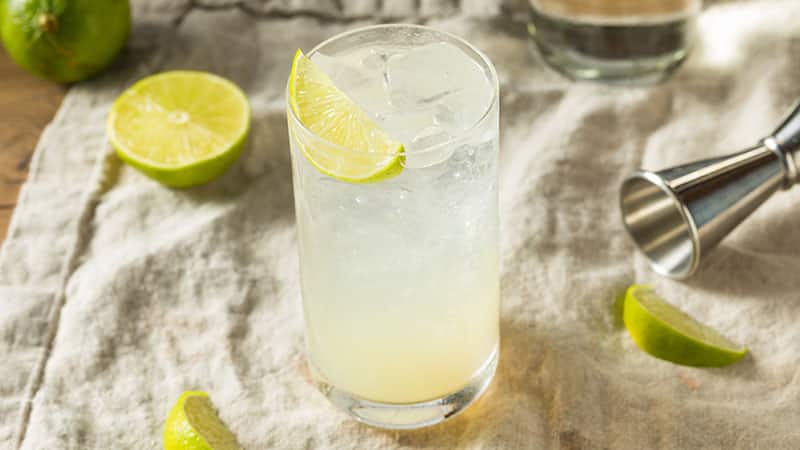 Gin Fizz
The internet is divided over what exactly a gin fizz is, and there are two schools of thought. One is a riff on the Gin Rickey, shaking two ounces of gin, half an ounce of simple syrup, and one ounce of fresh lemon juice with ice. Strain over fresh ice in a tumbler and top with soda water. The other is a bit more complex. Dry shake two ounces of gin, three-quarters of an ounce of lemon juice, half an ounce of simple syrup, and one egg white (or two tablespoons of aquafaba) for 15 seconds to create a thick foam. Add ice and shake until cold, around 30 seconds. Strain into a glass and top with soda. Both versions are sweet, tart, lemony, refreshing, and best garnished with a lemon twist.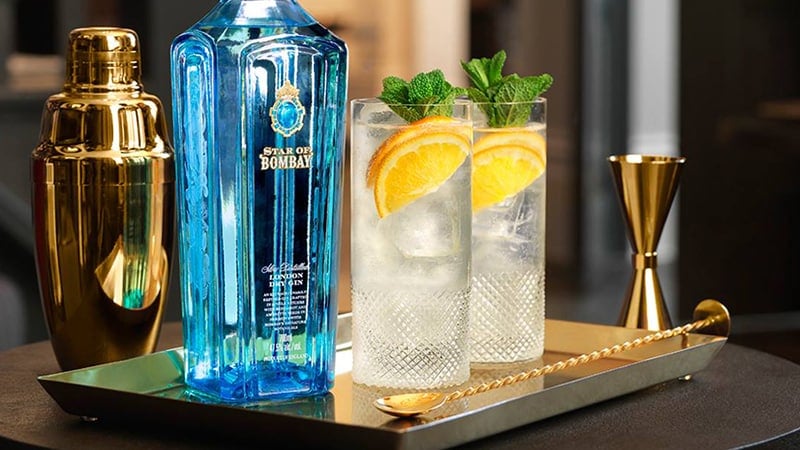 Ramos Gin Fizz
If you like lemon meringue pie, then you'll enjoy a Ramos Gin Fizz. Henry Ramos invented this classic New Orleans cocktail at the Imperial Cabinet Saloon in 1888. It takes a regular egg-white gin fizz to another level. Dry shake two ounces of gin, half an ounce each of fresh lemon juice, lime juice, simple syrup, and heavy cream, plus a quarter ounce of orange blossom water and one egg white for 15 seconds. Add ice to your shaker, and shake for another 40 seconds until very cold and strain into a highball glass filled with ice. Let it rest for a minute to settle, and top with chilled soda water — the foam lift slightly out of the glass.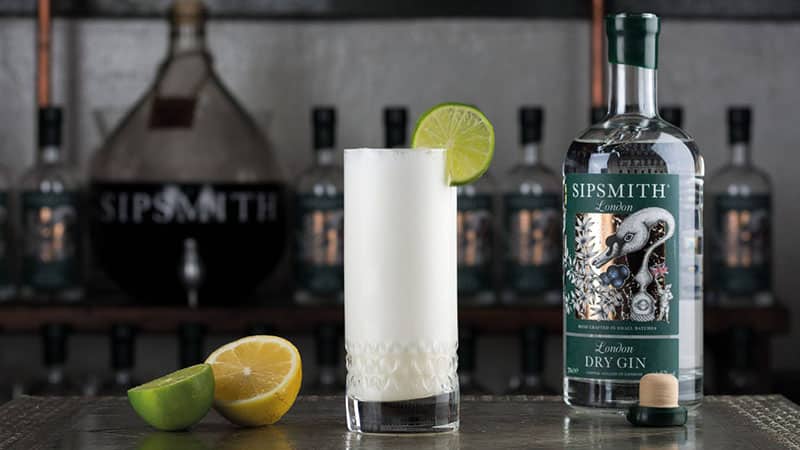 Gin Sour
Like whiskey or amaretto sours, a gin sour is a classic combination of tart and sweet with a thick egg-white foam. Plus, it's incredibly versatile. You can easily make variations by substituting in other liquors such as Aperol or Chambord or using flavored simple syrups. However, to make a classic gin sour, add two ounces of gin, one ounce of lemon juice, half an ounce of simple syrup, and one egg white (or two tablespoons aquafaba) to a cocktail shaker. Dry shake it without ice for 15 seconds, then add ice and shake for another 30 seconds. Strain into your glass of choice; a martini glass or tumbler works well, with or without ice. Wait until the foam separates and garnish with a few drops of Angostura bitters and a lemon peel strip.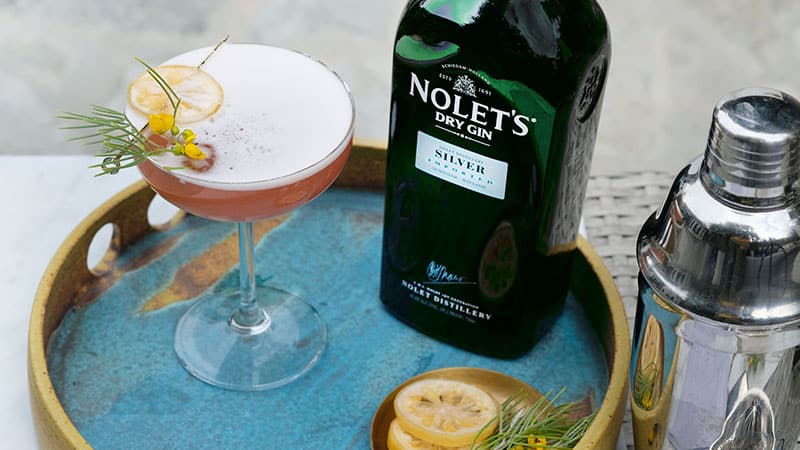 Monkey Gland
Despite its somewhat offputting name, the Monkey Gland is a delicious, fruity cocktail. Combine one and a half ounces each of gin and fresh orange juice, plus one teaspoon each of grenadine, simple syrup, and absinthe, into a cocktail shaker. Add ice and shake for 20 seconds. Strain into a chilled stemmed cocktail glass such as a coupe and garnish it with an orange peel twist. What's with the name, though? The drink first appeared in Harry MacElhone's 1922 book, Harry's ABC of Mixing Cocktails, after creating it at the New York Bar in Paris. He says Dr. Serge Voronoff inspired the name. The good doctor's work focused on male *enhancement* by grafting tissue from certain monkey glands onto the same area in humans.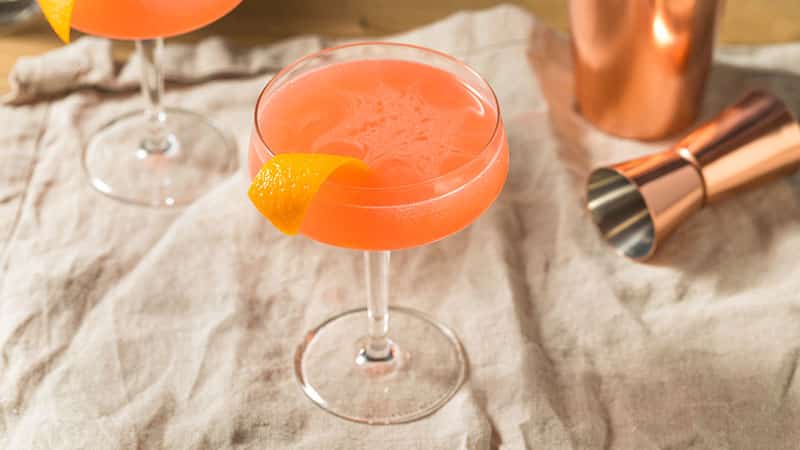 Tom Collins
Tom Collins is a very popular gin cocktail, which is light, bubbly, and refreshing. It's a bit sweeter than other similar cocktails such as the Gin Fizz and originally used Old Tom Gin, so if you can get your hands on some, that would be ideal! Otherwise, a London Dry gin is fine, but the drink will technically be a John Collins in that instance. If you use a Dutch gin, it'll be called a Dutch Collins. It's all just semantics, though, as they're all equally delicious. In a cocktail shaker, add two ounces of gin, three-quarters to one ounce of simple syrup, and one ounce of fresh lemon juice. Shake well and strain into an ice-filled glass. Top with half a cup of soda water and garnish with a maraschino cherry and lemon wheel.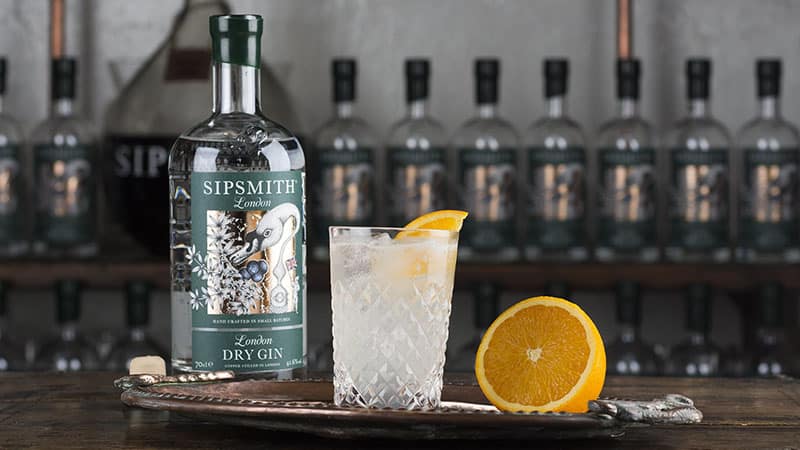 French 75
If you're feeling a bit fancy or are celebrating something, then a French 75 is a great way to elevate a glass of sparkling wine (not that it needs upgrading!). This noble cocktail gets its name from the French 75-millimeter light field gun because of its rapid punch. To make it, shake one and a half ounces of gin, three-quarters of an ounce of lemon juice, and half an ounce of simple syrup with ice until cold. Strain it into a Champagne flute and top the glass with Champagne (or regular sparkling wine if you're on a budget), and garnish with a lemon twist. This also makes a wonderful brunch cocktail and is perfect for New Year's Eve libations.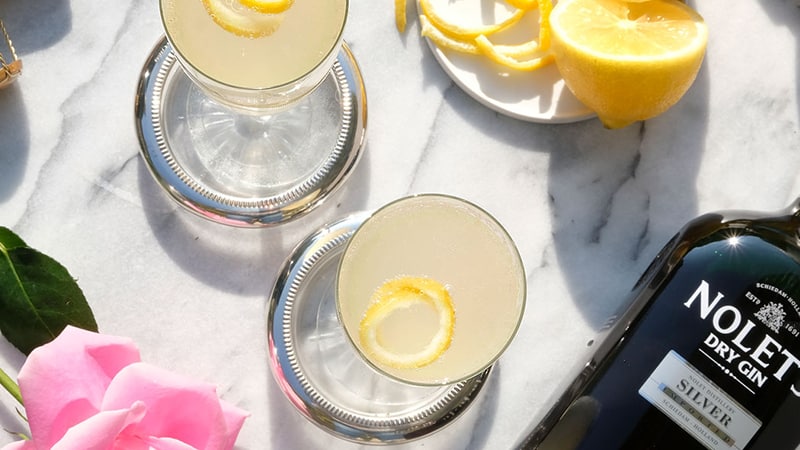 FAQs
What is top-shelf gin?
If you're looking for a top-shelf gin, try Nolet's Finest Gin, The Botanist, Four Pillars, Hendrick's, and Sipsmith.
Can you drink gin straight?
You can drink gin straight! It's best to keep it chilled, as the flavors are better when cold, then as they warm, you'll go through the complete flavor profile. If you don't have space in your fridge or freezer, keep some ice on hand to chill it instead. The dilution can also help take the edge off. When drinking gin straight, look for good quality gins such as The Botanist, Sipsmith, Bluecoat, or Monkey 47. Additionally, anything that contains some kind of nut as a botanical will have a nice fat wash for a smooth, silky mouthfeel when drinking neat.
Is Gin stronger than vodka?
Both gin and vodka generally get bottled at 40% ABV of 80 proof. However, gin is more likely to have navy strength options, which sit around 57% ABV or 114 proof.
What is considered the smoothest gin?
If you want a smooth gin, try Plymouth Gin, Nolet's Silver, or Gray Whale Gin.
What is the best gin to drink neat?
Some of the best gins to drink neat include Gray Whale Gin, The Botanist, Monkey 47 Schwarzwald Dry Gin, and Nolet's Finest Gin. You can also try aged gins that edge more towards a whisky vibe, such as KOVAL Distillery's Barreled Gin, Bluecoat Barrel Finished Gin, or any of the Four Pillars aged gins. Finally, look for nuts in the botanical lineup to give a lovely, rich mouthfeel.
SUBSCRIBE TO OUR NEWSLETTER
Subscribe to our mailing list and get interesting stuff and updates to your email inbox.