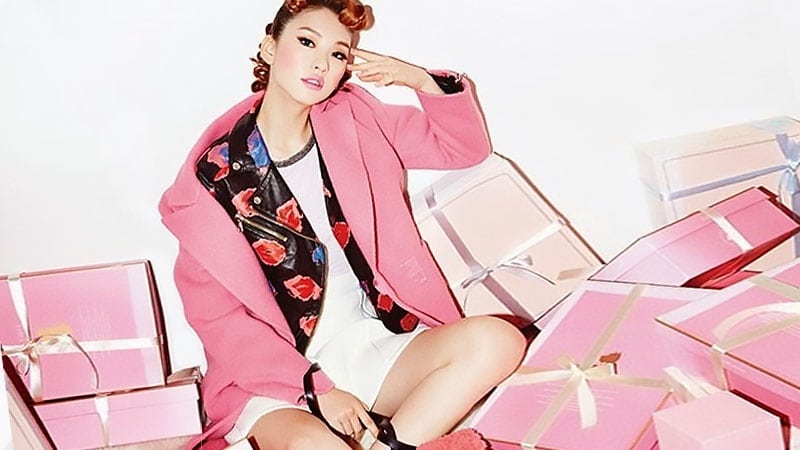 Gift giving is usually about the receiver. However, when you give the women in your life something they genuinely love and appreciate, there's no better feeling in the world. Inspiration for the perfect gift can come from anywhere – something they've mentioned in passing, a passion or hobby they have, something to solve a problem, or perhaps you've just noticed their favorite perfume is running out. It could also include the latest tech, such as an Apple Watch or a purse or tote from their preferred designer. Foodies will love a hamper packed with goodies, while handmade jewelry has an extra special touch. Whatever you choose, they'll appreciate you taking the time and consideration to celebrate them in a special way.
How to Decide What Gift to Buy
When you're giving someone a gift, you want to show how much they mean to you, so you want to make sure it's thoughtful. Different gifts serve different purposes, so it helps to decide what need or want you to wish to fulfill. For example, some gifts solve problems, some keep on giving, and some are designed to be consumed. Of course, the occasion will also come into play as well. The kind of present you'd give for a birthday will likely be different from one for Valentine's Day. While material things are lovely, don't discount experiences and spending quality time with the person. While these may not "last," you'll be creating beautiful memories and increasing the wonderful bond you already have together.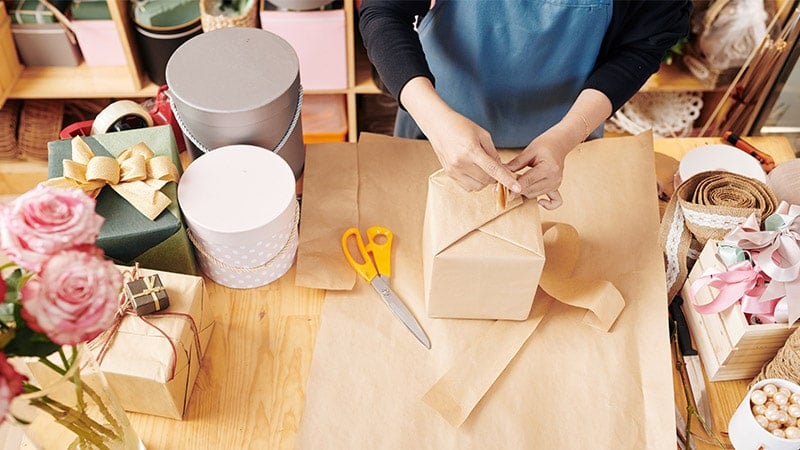 How to Choose a Gift She Would Love?
There are a few ways to choose a gift for the women in your life that they'll love. To start, you can ask what they want, depending on the relationship you have. Most people have at least a few things floating around their mind that they've been considering purchasing but haven't yet. Alternatively, try a little (non-creepy) stalking to see if she has an Amazon wishlist or something similar. Consider her passions and hobbies, and get something that aligns with that, such as books, makeup, craft supplies, cooking gadgets, camping things, hiking gear, etc. Finally, another great tip is to keep digital notes of gift ideas throughout the year. When people make a comment, even in passing, about something they want or love, take note and use it for inspiration when it comes time for shopping. This also shows you've been paying attention!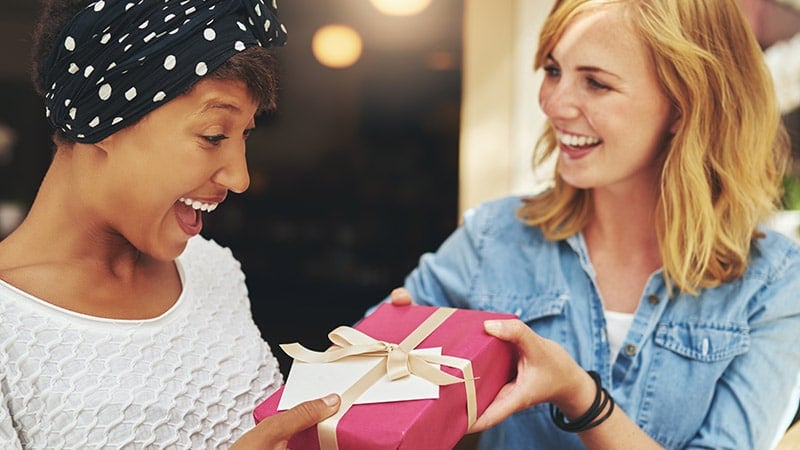 Best Gifts For Women
1. Bath Robe
Being warm, cozy, and comfortable is one of the greatest feelings in life. That's why a bathrobe is an excellent gift for the women in your life. This one from Brooklinen embodies luxury hygge, with its super plush feel thanks to combed, long-staple Turkish cotton. The design also boasts wide-sleeves, an oversized fit, convenient pockets, and a waist tie to keep it secure. It's ideal for both drying off after a shower and lazing around the house on a slow Sunday morning with a cup of tea and a good book in hand. Plus, you can choose from a range of colors, with options in white, smoke, and graphite, as well as limited edition lilac and spruce.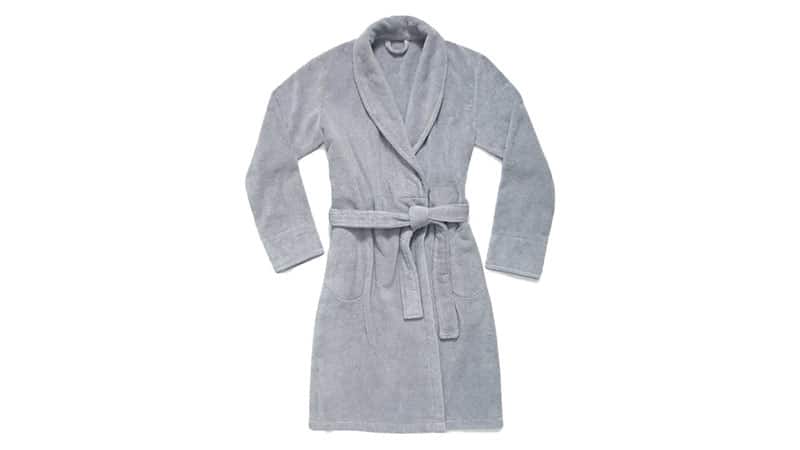 2. Skincare Set
Give the gift of glowing skin. A skincare set is a great gift because it's something that's always needed and will run out. If you know your giftee's skincare routine or brand preference, then it's easy to buy the woman in your life some new or replacement products. Plus, many brands, such as The Ordinary, offer a preselected kit with all the essentials. This is also a great option if she doesn't have a good skincare routine or is still working out what works for her. The Balance Set from The Ordinary contains a hydrating Squalane Cleanser, a Salicylic Acid 2% Masque to deep clean your pores, Niacinamide 10% + Zinc 1% to repair and strengthen the skin's barrier, and finally, a moisturizer that also contains Hyaluronic Acid for deep hydration.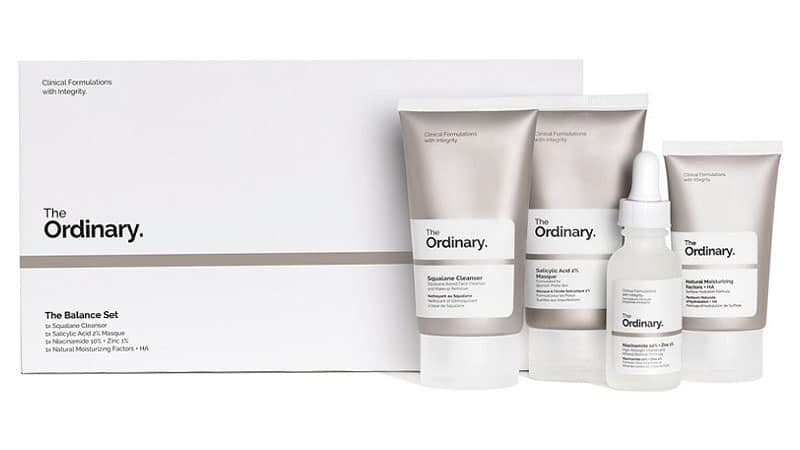 3. Apple Watch
A feature-packed Apple Watch is so much more than just a watch. It helps you stay connected, crush your fitness goals, monitor your heart rate, keep you entertained, give you a sense of direction, and, of course, tell the time. As such, it's a great luxury gift for women. Like all Apple products, it's incredibly cohesive across the Apple range, letting you connect easily with your other devices. You can take calls, check messages, and listen to music without even needing your phone nearby. Fitness features include activity tracking, elevation indicator, compass, and GPS, as well as regular reminders to move when you've been stationary too long. Plus, it's also swim-proof, has emergency SOS and fall detection. Finally, its sleek and stylish design makes it a great wardrobe addition, and you can choose from hundreds of face designs for the Always-On retina display.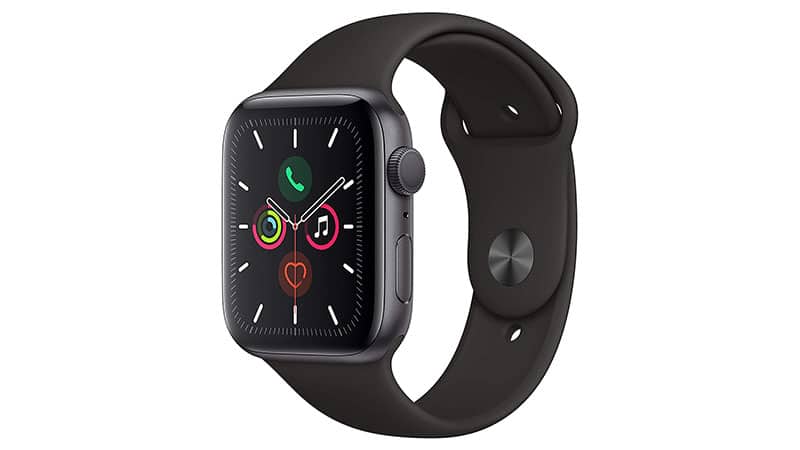 4. Handmade Jewelry
A lot of love and care goes into handmade jewelry, so buying some as a gift shows how much you also love and care about the receiver. There's an abundance of artists around the world creating beautiful and unique pieces, from polymer clay earrings to beautiful beaded necklaces. These earrings are from the Australian brand Dash of Gold, based in sunny Byron Bay. The range features colorful acrylic earrings, as well as limited edition polymer clay designs. Each is hand-made in small batches to minimize waste, and they're packaged and shipped in FSC certified boxes, reusable 100% cotton pouches, and compostable satchels. Plus, for every purchase, No Issue packaging alliance plants a tree, and $1 goes to i=Change in support of Women's Community Shelters, Seabin Smart Tech, and Foodbank.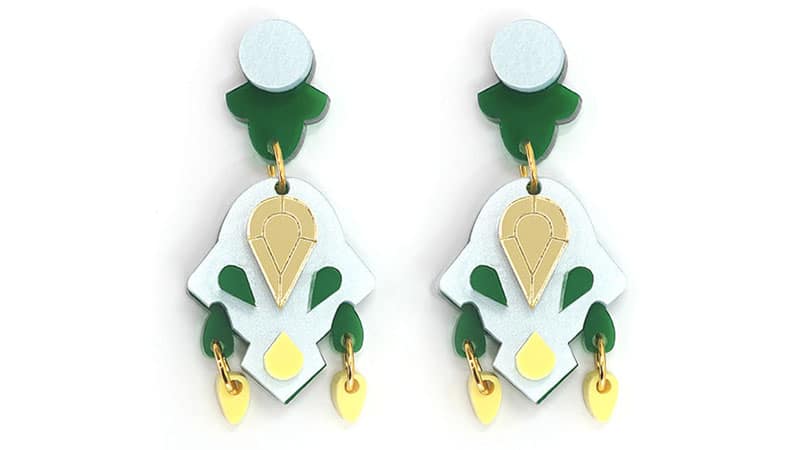 5. Gucci Belt
Gucci's range of designer belts makes a great luxury gift for women. The premium quality, signature styling, and utility mean it's both stylish and functional. Plus, there are dozens of designs to choose from. Simple black is always a safe bet and an excellent addition to a corporate wardrobe. However, if you're looking for something a little bit more fun, why not opt for a soft pink, a pearl-studded GG buckle or even the 2015 Blooms print laid over the iconic Gucci print.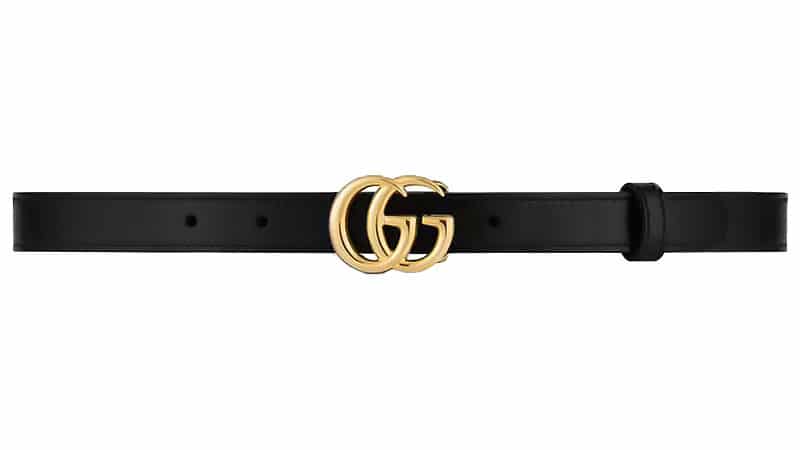 6. Sunglasses
Sunglasses are a great option if you're not sure what to get a woman who has everything. It's common to have more than one pair for different occasions, and they'll always be useful, especially on those sunny summer days. When choosing a style, it's beneficial to know the recipient's face shape, as this will help you choose one that suits them. For example, square and heart-shaped faces look great with aviators and cat-eyes, while round faces are balanced out with rectangular glasses or wayfarers, and people blessed with oval faces suit anything. Another great thing about sunglasses is that you can tailor your choice to suit the recipient's personal aesthetic and personality. Cool girls will love a pair of aviators, you can't go past wayfarers for a beach babe, and a retro pair of cat eyes is ideal for women rocking a vintage vibe.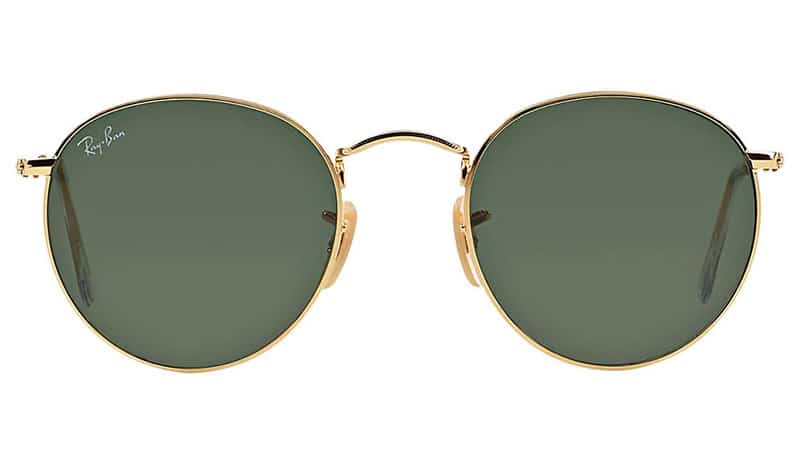 7. Chanel No. 5 Perfume
Launched in 1921, Chanel No. 5 is one of the industry's most iconic perfumes. While perfume can be quite a personal gift, as the number one selling fragrance, Chanel No. 5 is a safe bet and makes a consistent appearance in glamorous women's perfume collections. This complex scent is rich and powerful, with a composition of florals. The top notes feature aldehydes, bergamot, lemon, neroli, while the heart notes include jasmine, may rose, ylang-ylang, lily of the valley, and iris. Finally, at the base, you'll find sandalwood, cedarwood, vetiver, amber patchouli, musk, vanilla, ambergris, and civet.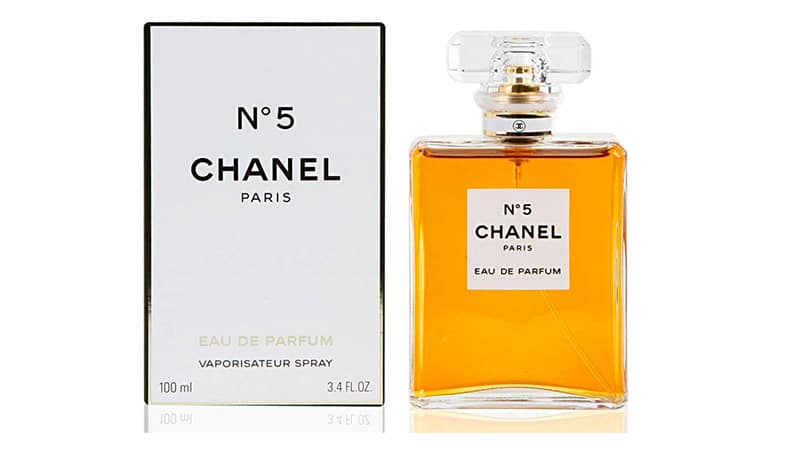 8. Tea
Indulge in the perfect cuppa, with tea as a wonderful gift for women. Australian brand T2 makes excellent present tea, as it's more luxurious, and there's a vast array of styles and flavors to choose from. Some of the most popular options include French Earl Grey, with rose, hibiscus, and a touch of bergamot; Melbourne breakfast, a bold vanilla tea; and New York breakfast with pancake inspiration in cinnamon and maple. However, if you're not sure what style of tea she likes the most, a mixed pack is an excellent option. Of course, you can also level up your tea-themed gift by including a delicate China teacup in a beautiful print or matching teapot, which is ideal for brewing up to serve with sweet treats at 3:00 pm.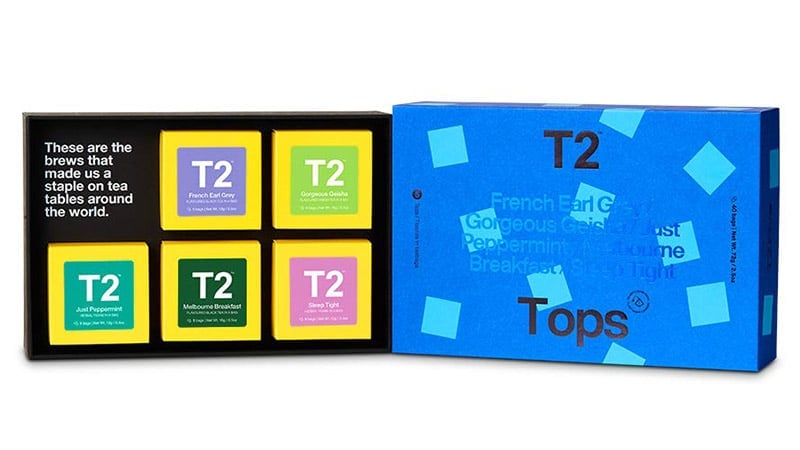 9. Champagne
Nothing says celebration quite like popping a bottle of bubbly! That's why a fine bottle of Champagne is the ideal luxury gift for women. While any French brand that uses the méthode Champenoise will be great, Veuve Clicquot is an especially great choice for the ladies because it was run by audacious and trailblazing Madame Clicquot. Today, the grapes come from 12 grand and 18 premier crus and age in chalk cellars for a minimum of three years. Beyond the iconic Brut Yellow Label, you can also choose from Rosé, an Extra Brut Extra Old, a Demi-Sec, La Grande Dame, and various vintages for something even more special. Other fantastic Champagne brands include vintage-only Dom Pérignon and Cristal, Louis Roederer, and Krug.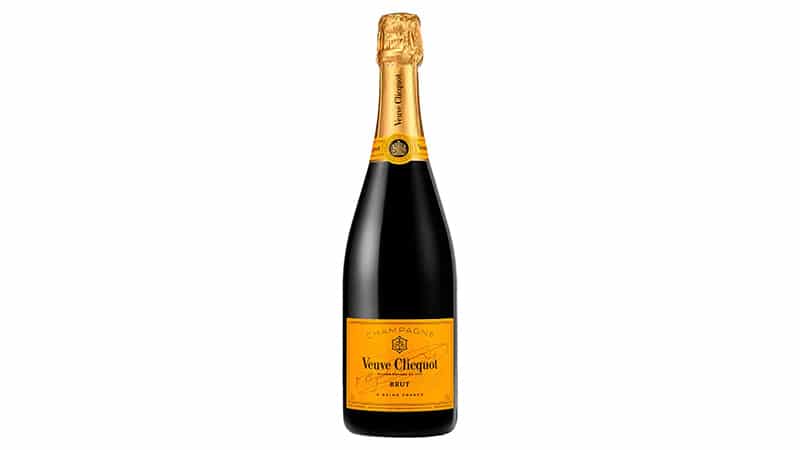 10. Caffeine
Any woman who likes to wake up with a hot, refreshing cup of joe will appreciate delicious, fresh coffee beans as a gift. Arabica is the best choice, as it's rich and smooth in flavor. There's also plenty of sweet-flavored options, such as Butter Pecan from New England Coffee. The brand uses that same small-batch roasting method as they did 100 years ago for consistent quality taste. Then, they add natural and artificial flavoring to created unique blends like butter pecan, pumpkin spice, and blueberry cobbler. Different brewing methods, such as drip, french press, pour-over, or espresso, require different types of grinds, so if you're unsure of your giftee's coffee-making set-up, opt for whole beans so they can grind it themselves.
11. Self-Cleaning Purifying Water Bottle
LARQ's Self-Cleaning Purifying Water Bottle is the world's first portable digital water purification system. As such, it's an excellent gift for women who enjoy outdoor activities, camping, trail running, hitting the gym, or even just taking on urban adventures. The PureVis™ UV-C LED employs UV light to eradicate germs by destroying their DNA. The efficacy is up to 99.9999% for bacteria and 99.99% for viruses. Plus, the rechargeable lithium-polymer battery lasts up to a month, and there are no filters to replace. Choose from a double-walled insulated design that keeps liquids cold for 24 hours or hot for 12. Alternatively, there's the lightweight Movement design that's ideal for sports and the gym. You can also add on accessories like a travel sleeve, active loop, or silicone movement sleeve.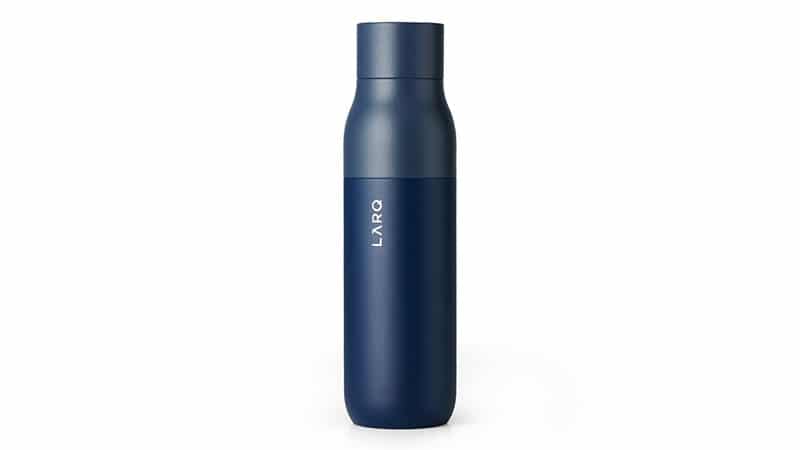 12. Slippers
Stay cozy and comfy around the home with a pair of luxurious feeling slippers, especially during the colder months. This pair from Parachute make a particularly excellent gift for women. They're soft and breathable, with a plush terry fabric and ribbed rubber soles. Plus, you can choose from bright white or pale stone grey. Match these with a beautiful bathrobe as well, and you've got the recipe for the perfect lazy day, lounging on the couch with Netflix and enjoying a long, leisurely brunch.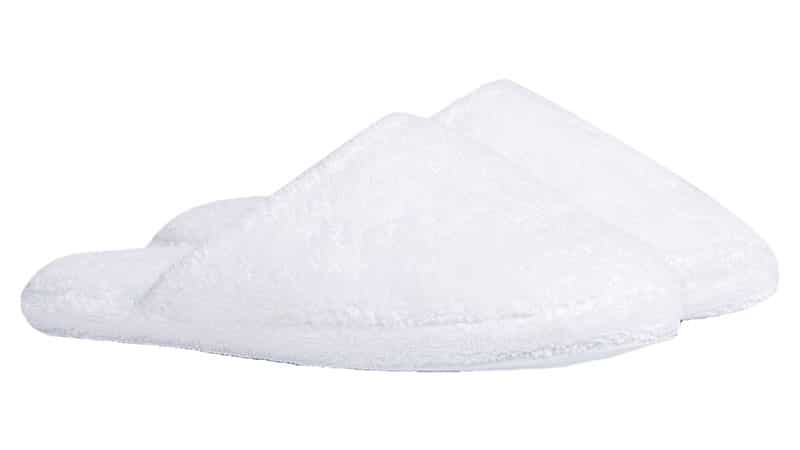 13. Chocolate
It's hard to go past a mouth-watering box of chocolates as a delicious gift for women. However, when it's for a present, it's well worth splashing out for a high-brand, such as Lindt, which is made by Master Swiss Chocolatiers, using the finest ingredients from around the world. This particular truffle collection has a smooth, creamy filling that melts in your mouth as you crack through the hard, outer chocolate shell. Indulge in flavors like milk, dark, extra dark, white, hazelnut, and vanilla. If a box of choccies doesn't quite feel unique enough, you could always take her on a hot chocolate or cake date to indulge her sweet tooth.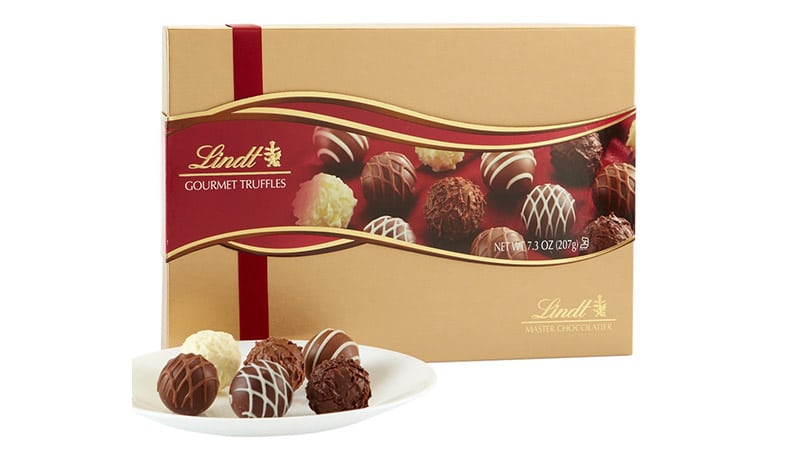 14. Kindle Oasis
If the women in your life like reading, then a Kindle Oasis is the perfect gift. While there'll always be a certain charm to paper books, they take up a lot of space and can't get digitally delivered straight into your hand like a Kindle Book. Plus, you don't have one-click access to millions of titles, the next book in a series when you simply MUST stay in the story, or Kindle Unlimited for subscription-based reading. The Kindle Oasis has a 300 PPI Paperwhite display, with an adjustable warm light for more comfortable reading at night. Plus, it's waterproof so that you can read stress-free in the bath or pool! The thin, ergonomic design is comfortable and lightweight to hold and has page turn buttons. Finally, it also works with Audible, so you can switch between reading and listening.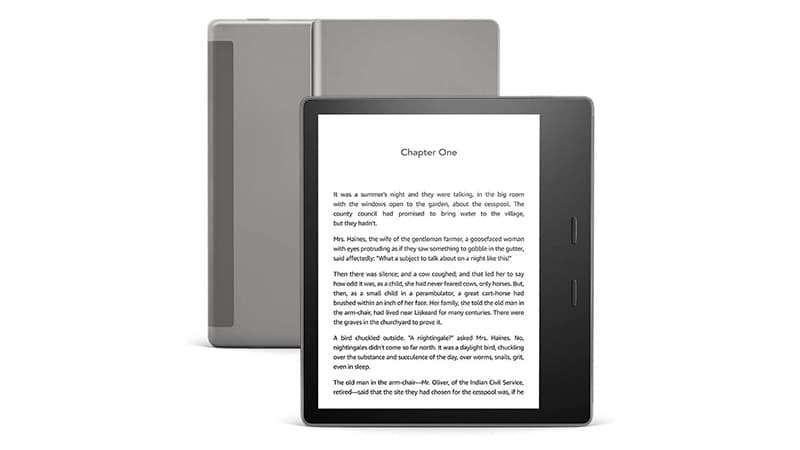 15. Hair Straightener
Ensure the women in your life never have to deal with unruly, frizzy hair with the gift of a hair straightener. Not only can you get perfectly straight, sleek locks, but you can also add beautiful waves and curls. GHD is a household name and is an acronym for "good hair day," which is exactly what you'll get. When it comes to flat iron design, there are a few to choose from. Opt for a GHD Original with a medium barrel that's ideal for curling as well as straightening. Alternatively, wide plates give even smoother, sleeker results. However, one of the newest designs is the unplugged™ cordless hair straightener, which uses a lithium-ion battery that charges in just 2 hours. It's extra convenience for styling wherever you like, without losing any power or performance.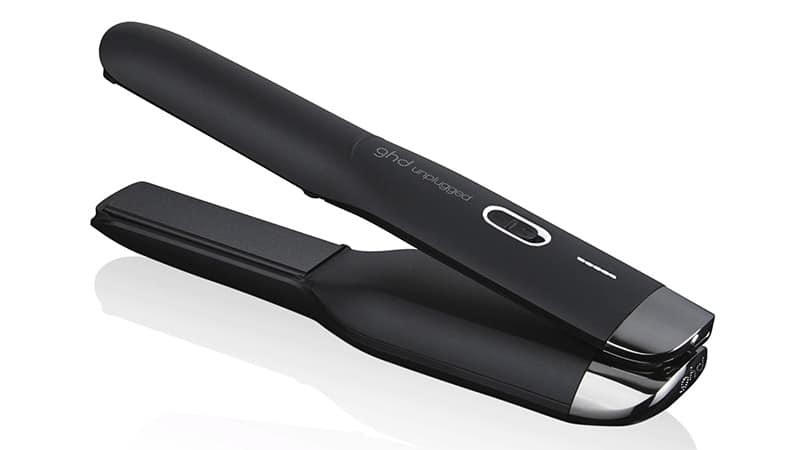 16. Chloe Slides
A cute pair of Chloe slides are the perfect gift and are ideal for warm weather dressing. They're crafted in Italy, with overlapping logo-printed canvas staps and brown rubber soles for comfort and traction. Match them with your favorite cropped jeans and a simple white t-shirt, or slip on a sweet summer dress and slide these on as you head out the door for brunch. It's an easy, breezy addition to any wardrobe!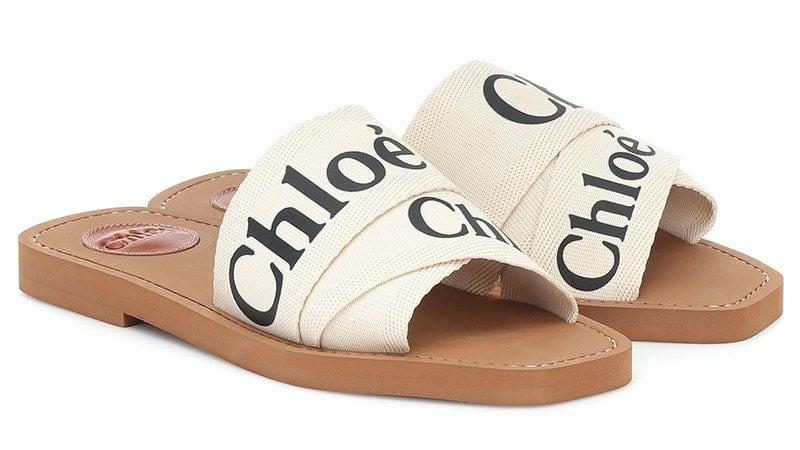 17. Towels Set
There's something quite lovely about a matching set of super fluffy towels that makes you feel like you're kicking goals as an adult. As such, it's an excellent gift for the women in your life, especially as a housewarming present. Brooklinen has some fantastic bundles of their super-plush towels. They're made with 820 GSM OEKO-TEX® certified Turkish Cotton and are extra thick for spa-like comfort. You can choose a Move-in Set, which is perfect for a new home or linen cupboard makeover. It includes four bath towels, two hand towels, four washcloths, and bath math. Alternatively, you can opt for a smaller set with either two bath sheets or towels, plus two hand towels and a bath mat. Of course, you can also buy each individually and make your own combination.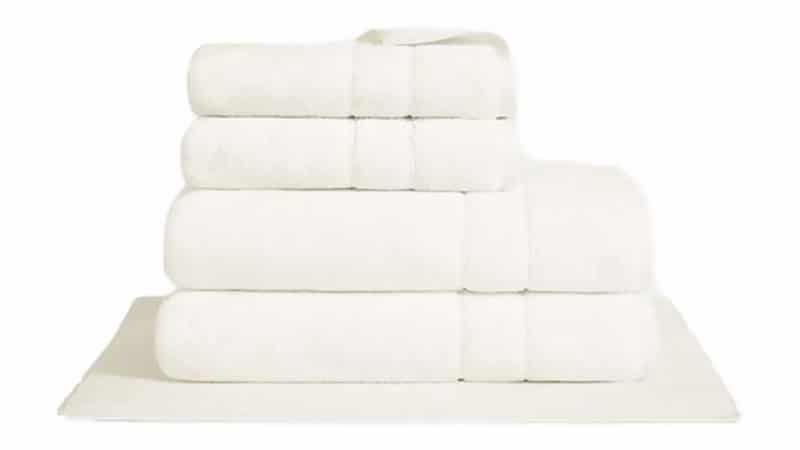 18. Echo 4th Gen
The Fourth Generation Amazon Echo devices are an easy way to created a fully integrated smart home. With a new minimalist look and three color choices, it fits seamlessly into any decor and makes a great luxury gift for women. The device features a built-in hub that's Zigbee compatible to voice control lights, locks, and switches through Alexa. You can also use any of your entertainment apps, such as Spotify, Amazon Music, and Apple Music, to play your favorite soundtrack throughout the whole house. Enjoy rich, detailed sound with an upward-pointing woofer and dual tweeters. Of course, Alexa still comes with thousands of skills and is more than ready to help create shopping lists, check the weather, play the news, and make hands-free phone calls.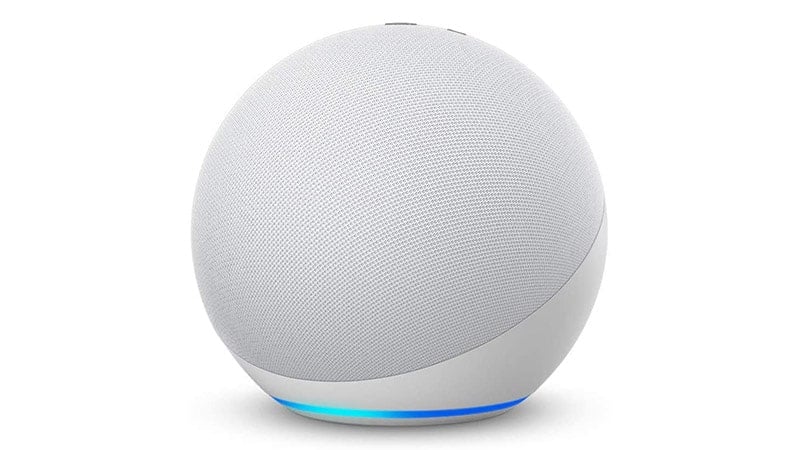 19. Luxury Hampers
If you're looking for a gift for a foodie, then a luxury hamper is a brilliant option. The carefully curated contents provide a fantastic selection of treats to satisfy every tastebud (plus, it takes some of the decision-making efforts out for you!). There are many brands and companies around that offer hampers; however, the options from Fortnum & Mason are particularly luxurious. Try the Collection Hamper that offers a little taste of London in a wicker basket. Indulge in Queen Anne tea, Champagne Truffles, Lemon Curd, and Pistachio & Clotted Cream Biscuits. There are smaller options, such as the Afternoon Delight or Port & Stilton box, and large hampers, such as the Celebration Hamper or Summer Adventure, perfect for sunny picnics.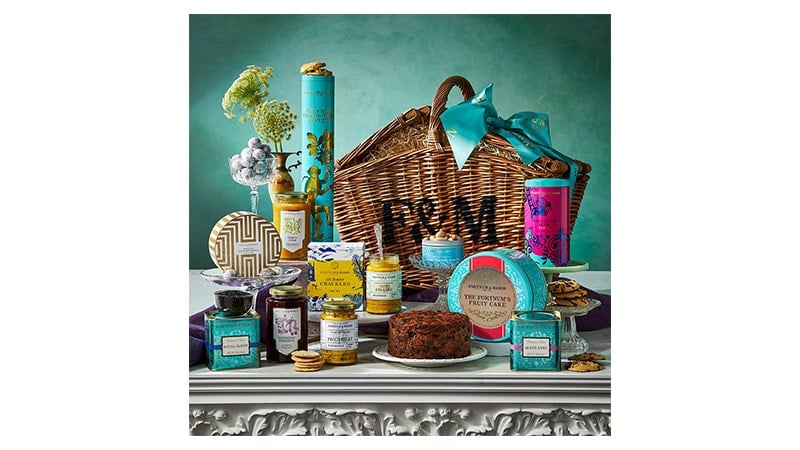 20. Makeup Brushes Set
Makeup brushes don't last a lifetime and need to be replaced every so often. That means they can make an excellent gift for any woman, even if they already have a brush set. Kits also vary in price, so it's easy to find a good set that suits your budget. This one from BS Mall is a comprehensive collection that includes five large kabuki-style brushes and nine precision brushes. Combined, they'll allow you to create any make-up look you like, from simple and natural, to a full smokey-eye red lip seductress. Plus, they also come in different colors, choosing from rose gold, silver, black, gold, and pink.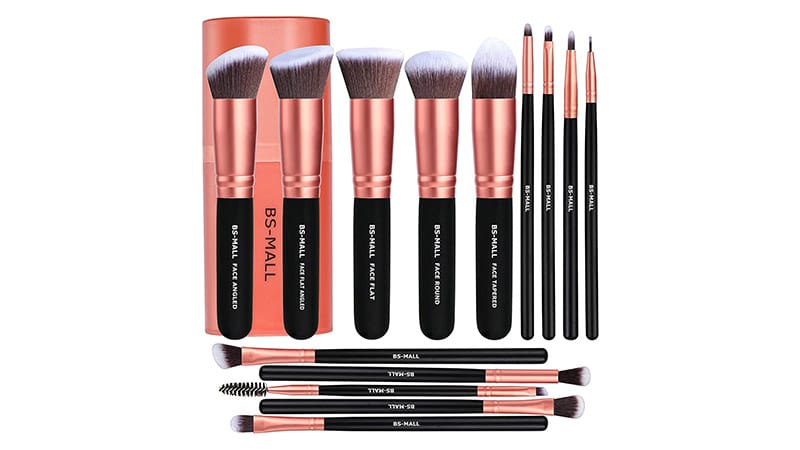 21. Apple Airpods Pro
Apple Airpods Pro are a great gift for any iPhone owner. They're the most advanced release yet from the tech giant and feature active noise canceling so you can get lost in your own world. The customizable fit has three different silicone tips for the ultimate comfort, and they're sweat and water-resistant, making them ideal for even the most rigorous workout. Take calls or listen to music and podcasts with ease, enjoying the superior sound, despite the compact design. If you do need to stay connected to the outside world, a touch of a button switches you to Transparency mode. Finally, you can charge wirelessly and on the go with the charging case that delivers more than 24 hours of battery life.
22. Eyeshadow
Add a pop of color to your loved one's life by gifting them eyeshadow. Tom Ford has an excellent collection of quad palettes with various shades that let you create bold smokey eyes or bright shades that sparkle. The Golden Mink palette features beautiful earthy metallics, Double Indemnity is perfect for a sultry smokey look, or go for sweet and romantic with the pinks in the Virgin Orchid palette. All of them can be applied dry, like traditional eyeshadow; however, any embossed with the TF logo can be used wet for an even more striking color. Finally, while eyeshadow is a wonderful gift on its own if you want to add something extra, why not include a makeup brush set!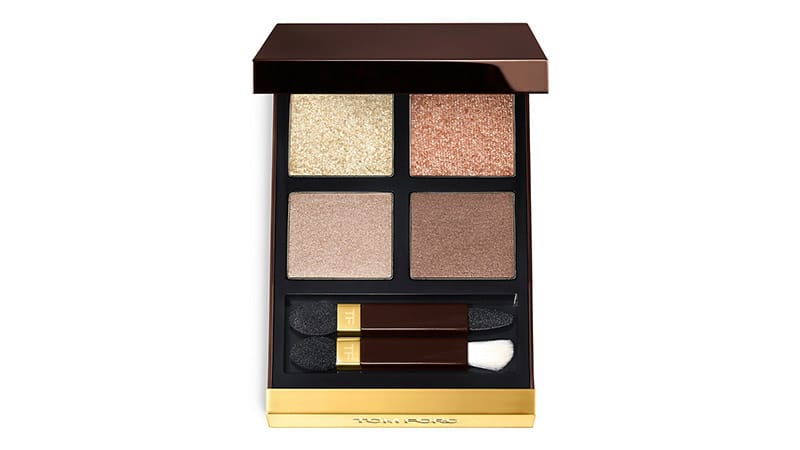 23. Facial Toning Kit
The NuFACE Trinity device takes your skincare to another level and is like having a day spa treatment at home. The microcurrent is like exercise for your skin, letting you lift, tone and contour, targeting the neck, jawline, cheeks, and forehead. Start with clean, dry skin, then apply the ultra-hydrating gel primer to the area you want to lift. Slowly glide the device from the center of your neck or face outwards and upwards, waiting for the beep. All you need is five minutes a day, five days a week for the first three months. Then, to maintain just use it two to three times a week. It's an excellent gift for women who enjoy spa days but who would also like to up the ante on their at-home skincare regime.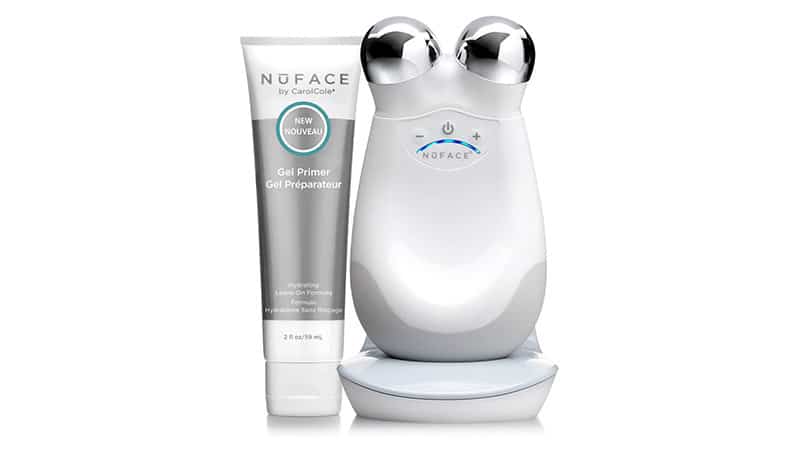 24. Jewelry Box
Organization can be tricky when you've got quite the collection of jewelry, so a jewelry box makes an excellent gift for women. This compact design from WOLF is a multicompartment gem that makes separating items easy. The velvet outers are embroidered with a mystical design and feature an all-around zip fastening. Inside, you'll find an internal zip pocket, a mirror, and a section to secure rings and earrings safely. With a diameter of just over four inches, it's also the perfect size for traveling, so you can take your favorite pieces on your next vacation without worrying about them getting lost in the suitcase abyss.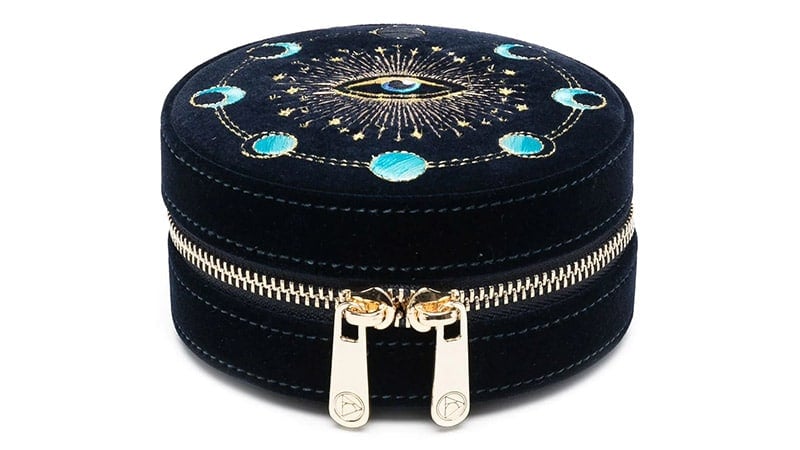 25. Yoga Mat
Women who do yoga will love receiving a new mat as a gift. It's nice to have a collection so you can pick a different mat to suit your energy for the day or even just match your cute yoga outfit. Leading yoga apparel brand, Alo, makes a great design that supports you both literally and figuratively. It's oversized, anti-odor, dry-wicking, and perfectly cushioned. The luxurious matte finish makes it easier to grip, even when you've worked up a sweat, and the rubber bottom stops it from sliding around on a smooth floor. Meanwhile, the uppers are made with polyurethane leather and are formaldehyde-free, non-toxic, and PVC-free. Plus, you can choose from ten beautiful colors, including Powder Pink, Honeydew, Eclipse, Black, Highlighter, and Dove Grey.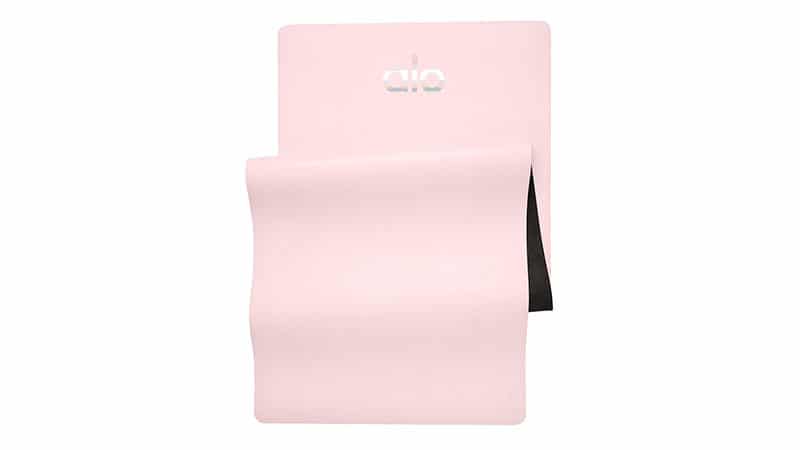 26. Bose SoundLink Revolve
Get the party started with a portable Bluetooth speaker such as the Bose SoundLink Revolve+. It's the perfect gift for women who love camping, fishing, lake days, tailgates, or just blasting the beats around the house. Enjoy a deep rich sound with up to 16 hours of playtime. There's a built-in microphone for phone calls and a wireless range of 30 feet. Plus, the flexible fabric handle is easy to grab and go and to hang from branches, car mirrors, or anywhere else convenient. The unit is also incredibly robust, with a durable aluminum body and IPX4 Water Resistance, so if you get caught in the rain, there's no need to stress. Lastly, if you or a friend have a second SoundLink, they can be paired for party or stereo mode for even more fun vibes!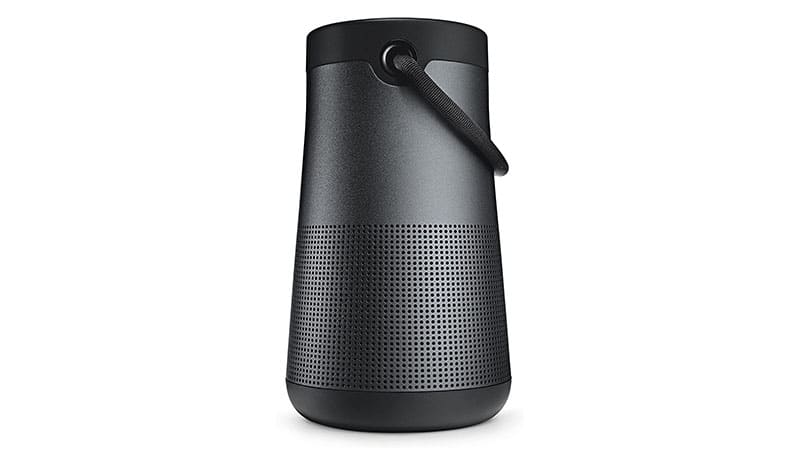 27. Makeup Set
Makeup sets are an effortless gift, especially if the women in your life have a favorite cosmetics brand. Not only do they make great presents, but they're also often of incredible value, with significant savings compared to the price you'd pay for each item individually. This makes them brilliant if you're on a budget or just a savvy shopper. The contents will vary between brands, offers, and store, as well as the time of the year, with more gift sets available around holiday periods such as Christmas, Valentine's Day, and Mother's Day. This one from YSL is packed full of goodies. You get two lipsticks – one each from the Colupte Shine and Pur Couture Range; a travel size Libre EDT; blue Volume Effet Faux Cils Mascara; full-size concealer brush; and Pure Shots, Night Reboot — all in a stylish velvet travel case.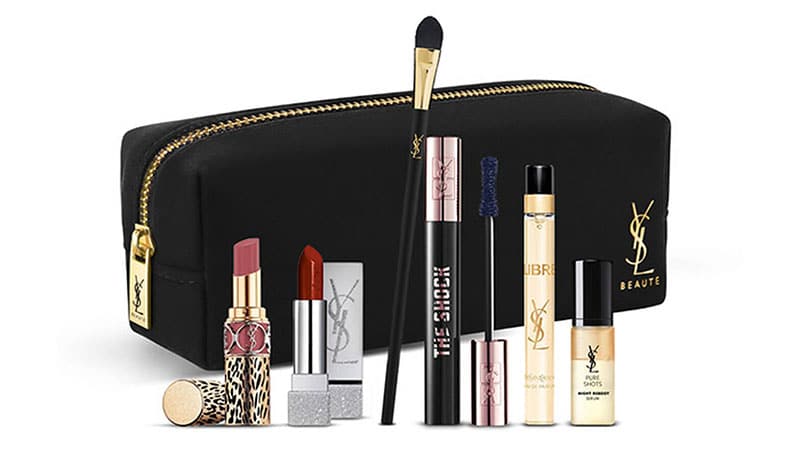 28. Fine Jewelry
They do say, "Diamonds are a Girl's Best Friend." While a gift doesn't have to be diamonds, fine jewelry is a loving and thoughtful gift for women. These pieces are generally made with precious metals such as gold, silver, or platinum and use precious or semi-precious stones. Depending on your giftee's taste and style, you could opt for a gold cuff, Swarovski earrings, or a chunky gold necklace with a quartz centerpiece. Of course, sparkling bright crystals are also sure to catch the eye!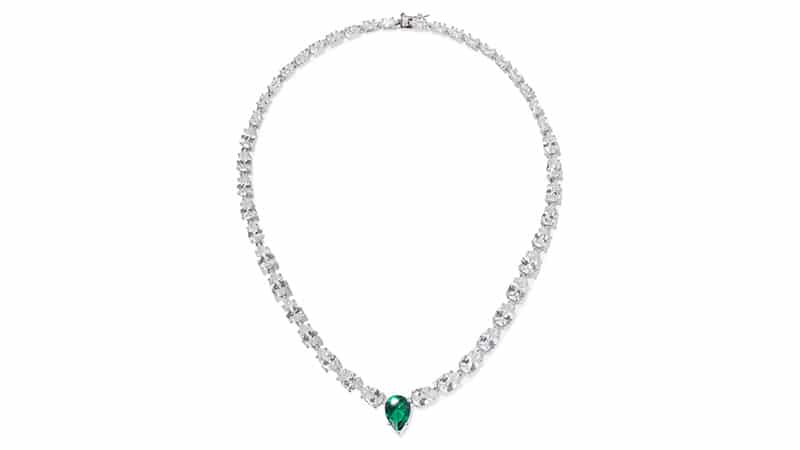 29. iPhone Cover
It's estimated that more than 1 billion people own an iPhone. With such market dominance, buying the women in your life an iPhone case for a gift is a safe bet. Brands like Casetify have thousands of stunning designs that will not only look great but also protect the phone from damage. You can sort by pattern, color, artist, material, case type, and collection. They have options made from recycled plastic, compostable bamboo, influencer collaborations, ultra impact cases, cross-body designs, and even ones with mirrors. There are also cases for the latest Samsung phones, iPads, MacBooks, and Airpods, if she has a different kind of device.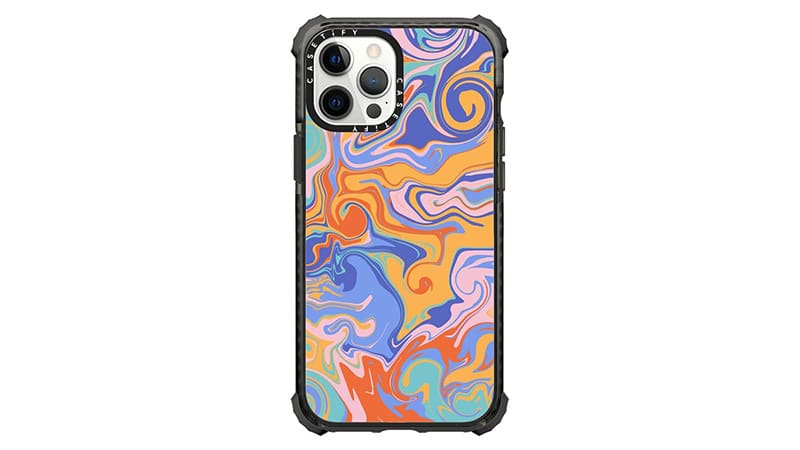 30. Pajamas
There's just something really nice about slipping into your pajamas after a long, hard day. They're comfy, cute, and let you relax, which is why they also make an incredible luxury gift for women. With so many styles and materials, there is sure to be a set that suits every person. Whether you choose a sexy lace-trimmed cami and short combo, natural and breathable pants, or a feather-fringed femme fatale get-up, it'll make lounging and sleep all the better. Brands like Desmond & Dempsey have fabulous cotton prints, while designers like Versace let you wear a little bit of opulence to meet the Sandman. Lastly, good pajamas also make easing into the morning a little easier as well, tiding you over until the caffeine hits!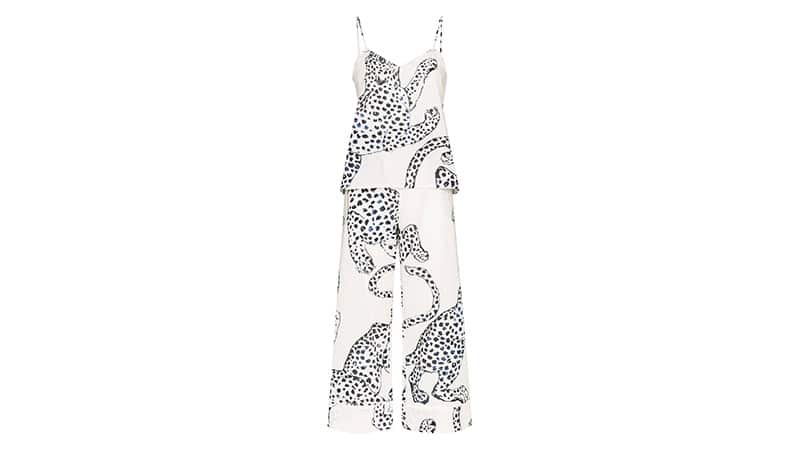 31. Lipstick Set
Ladies who like their makeup will love a lipstick set. Many of the leading make-up brands, such as MAC, Charlotte Tilbury, and Chanel, will have kits with all or a selection of colors in a particular range. They'll often be minis but are sometimes full-size tubes! This is great because it means you don't have to decide on a single one. This particular set from MAC comes with ten of the most popular shades ranging from nudes to classic reds, all packaged in a vibrant pink gift box. The colors include Diva, Chili, See Sheer, Velvet Teddy, Twig, Ruby Woo, Relentlessly Red, Rebel, Show Orchid, and Snob.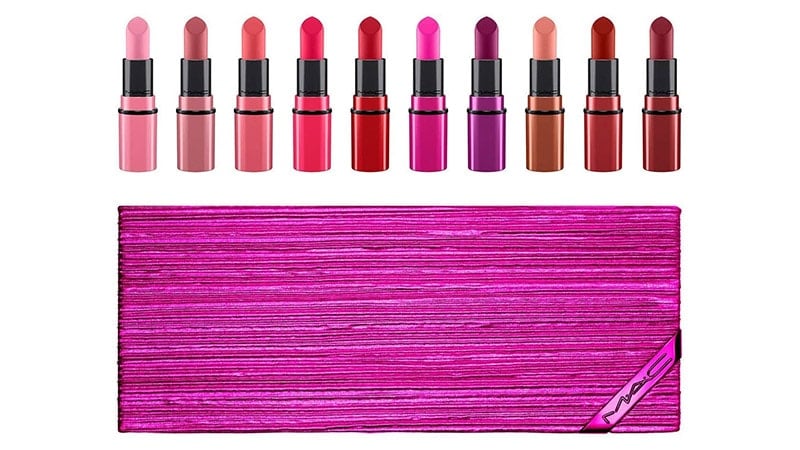 32. Cool Leggings
The increasing popularity of the athleisurewear trend means a cool pair of leggings is an excellent gift for women. There are hundreds of great brands to choose from, but Australian company PE Nation has really nailed the balance between street-meets-sportswear. Launched in 2016 in Sydney, Australia, the brand encourages women to be strong, bold, fit, fun, and independent. Look for curated seasonal colors, thoughtful silhouettes, and technical fabrics to keep you cool and comfortable all day long.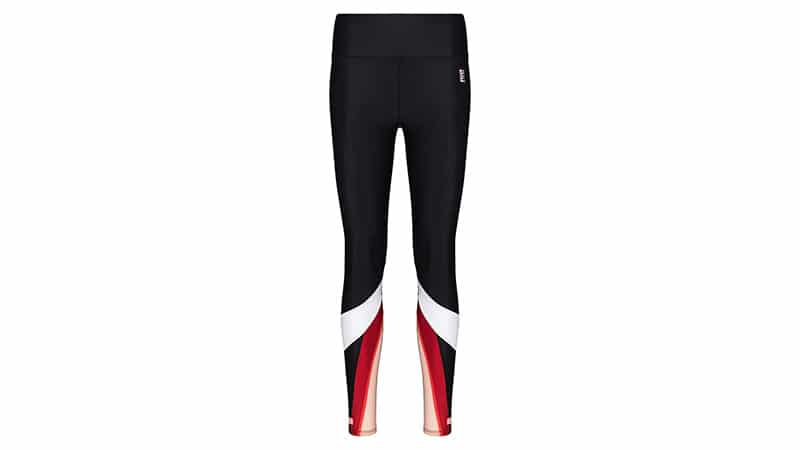 33. OPI Set
Let the ladies in your life creating stunning artworks with an OPI nail polish set. The brand is a leader in the nail care industry and quickly gained popularity for its high-quality products and extensive range of shades. The collections and colors feature fun names like Duomo Days Isola Nights, Award for Best Nails goes to…, Complimentary Wine, and I'm Really an Actress. The OPI We The Female Gift Set gives you long-lasting shine, with a base coat, topcoat, and deep burgundy red lacquer. If regular nail polish isn't your preference, the brand also offers GelColor and Dip Powder for alternative manicures.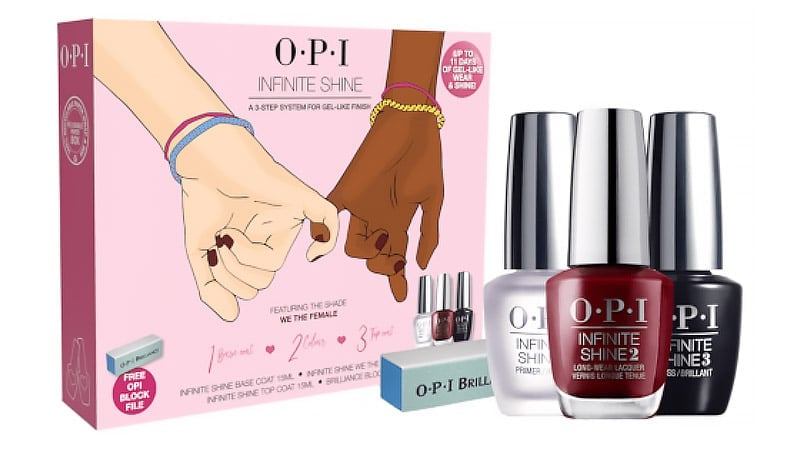 34. Burberry Umbrella
Brighten up a grey, rainy day with a Burberry umbrella. This compact, expanding umbrella takes the signature Burberry beige, red, and black check pattern and keeps you protected from even the heaviest downfall. The design first came into existence in the 1920s as the lining for the iconic trench coat. However, by the 1960s, it was the trademark of the brand and a symbol of status. The folding design means this brolly is ideal for traveling and slipping in your handbag or backpack for just-in-case emergencies.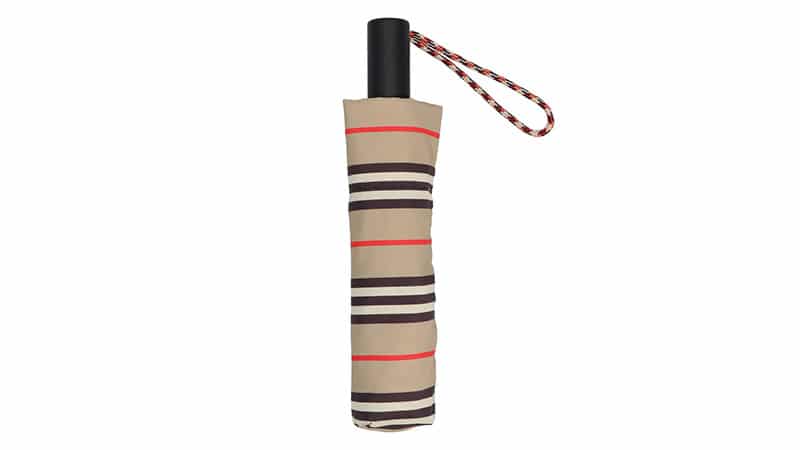 35. Celavi Moisturizing Face Masks
Korean skincare is all the rage at the moment, so Celavi Moisturizing Face Masks make an excellent gift for women. The set of 12 has two of each variety, including Tea Tree, Honey, Avocado, Pomegranate, Charcoal, and Cucumber. You'll enjoy a rejuvenated complexion, increased hydration, and minimized wrinkles, thanks to plenty of antioxidants. To apply, start with clean, dry skin, then take the sheet out of the packet and place it on your face, aligning the holes for your nose, eyes, and mouth. Leave it on for 15 to 20 minutes (feel free to pretend to be Michael Myers at this time and unapologetically scare everyone in your household). Once the time is up, remove the sheet and discard, gently massaging any remaining serum into your skin.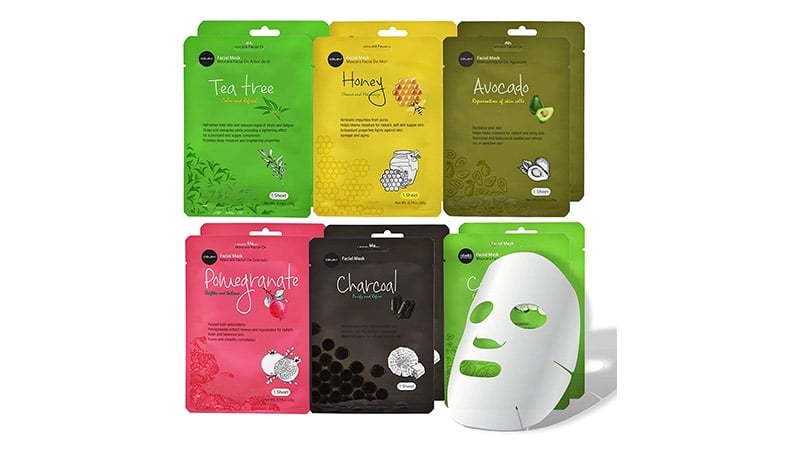 36. Personalized Flowers
Flowers are always a classic gift for women, but why not take it up a notch with a personalized arrangement that lasts for much longer? With proper care, Venus et Fleur's Eternity Roses can last for up to a full year! These perfectly curated flowers come from farms in Ecuador and are processed through a proprietary solution and color pigmentation process to dye them magnificent shades and preserve their beauty. They're then custom arranged for every order, making them extra special. Choose from traditional colors like pink, yellow, and cream, or opt for something really unique like black, blue, or metallic gold. To look after them, leave them in the display box, keep them out of direct sunlight, don't water them, display them at room temperature, gently dust them, and don't stack anything on top.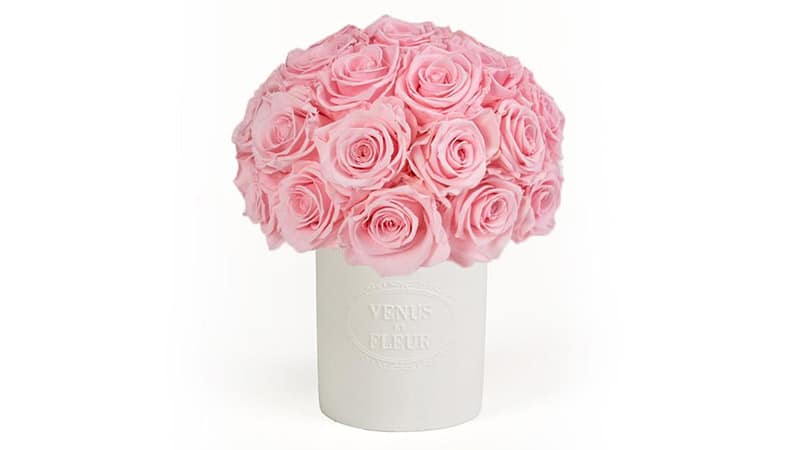 37. Tote Bag
Tote bags a such a handy accessory, and you can never have too many. The uncomplicated shape and large size make them ideal for carrying everything you need for the day, from laptops and a diary to a wallet, keys, and your phone. Another great fact about them is there are so many designs and styles to choose from. Moschino's Mooschino is a cute take, but other designers offer their own interpretation. Balenciaga has a sneaker-inspired tote, while Marc Jacobs label their latest collection with the word Tote Bag, so there's no confusion. Gucci keeps it classic, Off-White uses its words, and Versace showcases La Medusa. There's sure to be the perfect gift for every woman when it comes to designers handbags.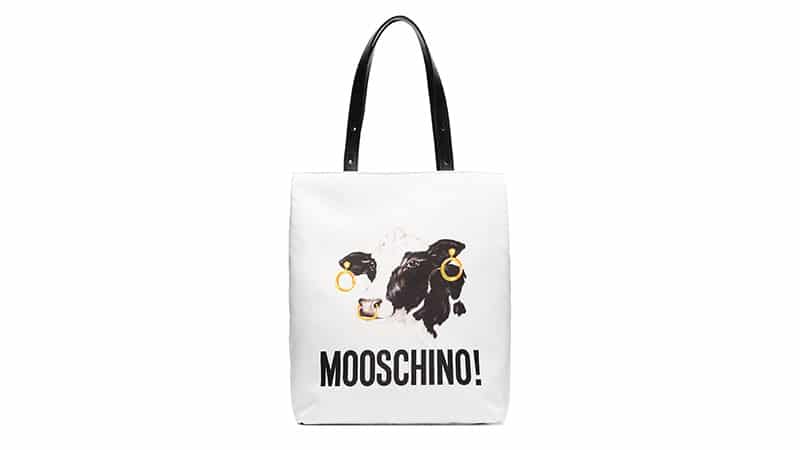 38. Electric Toothbrush
An electric toothbrush may not be the most glamorous gift for women but think of it more as the gift of oral hygiene and dental health. Manual brushing is fine, but you'll get a superior clean with an electric brush every time. Some designs are pretty simple, while others employ the highest technology to ensure your tooth and gum health. There are two basic styles – oscillating and sonic, and what you choose is a personal preference. Both break up debris and plaque very effectively, and many also include a two-minute timer, which is the recommended duration for a thorough clean. Leading brands include Oral-B and Phillips; however, Foreo also offers some high-tech designs.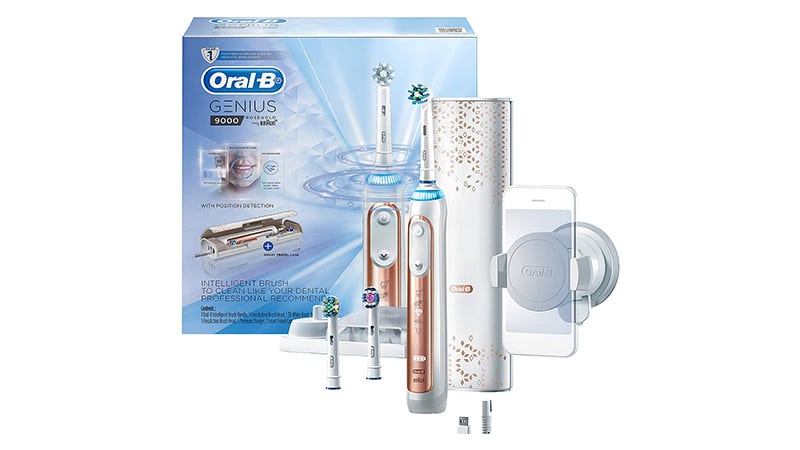 39. Sustainable Sneakers
White sneakers are a must-have in any stylish woman's wardrobe. If you're looking for a cute pair as a gift but still want to be conscious of your environmental footprint, Veja is the brand you want. Since 2005, the company has been creating footwear that uses better material, reduces the impact, and gives back to the community. They make fabrics from recycled plastic bottles, organic cotton, and vegan leather that employs a corn-based coating to cotton for a look and feel almost identical to animal leather. There's also a focus on fair trade, transparency, and a reduction in CO2 emissions. The V10 and V12 styles boast a very classic tennis shoe silhouette, but if you're after something sportier, the Ventura and Condor 2 have a more athletic look.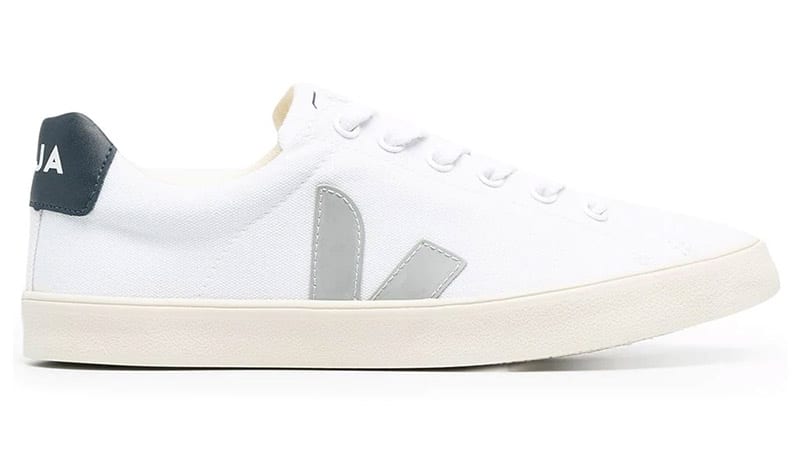 40. Designer Wallet
A designer wallet is a gift for women that can be enjoyed for years. Plus, it's exceptionally functional, and you can choose from an array of designers and styles. Keep it small and simple with a leather cardholder from Serapian, Sergio Rossi, or Maison Margiela. Then, a larger design that holds all your cards and cash is a wonderful choice for everyday use. See by Chloe has some attractive options, as does Salvatore Ferragamo, Coach, and Kate Spade New York. Each designer lends their own interpretation and creativity to this useful accessory.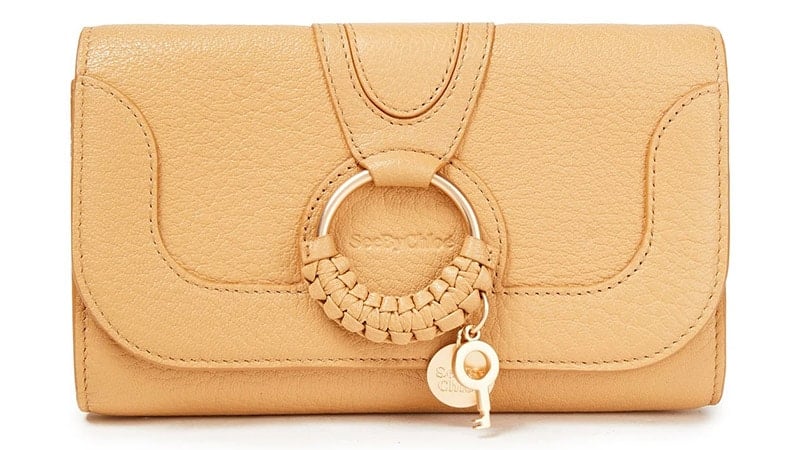 FAQs
What to get someone who has everything luxury?
If you're shopping for someone with luxurious taste, it's best to try to stick with quality products. Of course, this doesn't mean to have to splash massive amounts of cash. If you're on a strict budget, you can opt for a smaller item that costs less, or consumables like nice tea or coffee, or even a hamper. If you have no limit, knowing what designers and styles they like will help you pick out the perfect sunglasses, bag, purse, makeup, or perfume they'll love. Finally, for people who seem to have everything, buy them time, with something that will make a part of their life easier.
What is the best gift for a girl?
The best gift to give a girl will vary from person to person. If in doubt, something that solves a problem will always be a win. For example, if they're often cold, a pair of fuzzy slippers are great, or if they're constantly losing things, a nice tote bag. Alternatively, something that appeals to their passions is also an excellent choice, such as makeup, a Kindle, or a yoga mat. Finally, you could also get them something they already have but will run out, such as perfume or skincare products.
What is the best gift to give in 2021?
The best gifts for women in 2021 include loungewear such as slippers, pajamas, and bathrobes, as well a tech to keep you connected like an Echo or Apple Watch. Alternatively, add some beauty and relaxing experiences to your loved one's life with flowers, luxury hampers, or pampering skincare products.
How to make a gift basket for a woman?
The best way to make a gift basket for a woman is to pick a theme. It could be food, chocolate, self-care, reading, crafts, etc. Then, fill it with one or two larger items and several smaller pieces. However, keep in mind the full experience you want to create with the basket and try to ensure it's well-rounded. For example, for self-care, a mix of products such as a candle, a book, sheets masks, face spritz, body scrub, bath bomb, a nice hairbrush, and a couple of scrunchies provides the perfect mix of downtime activities. 
What are some expensive gifts?
If you're looking to splash some cash, then consider a fancy vintage bottle of Champagne such as Dom Perignon, a designer purse or pair of shoes, or some high-tech items like Apple Watch, AirPods, or smart home devices like an Amazon Echo. Alternatively, fine jewelry, designer brand lipstick or makeup, or a luxury hamper are also great options.
SUBSCRIBE TO OUR NEWSLETTER
Subscribe to our mailing list and get interesting stuff and updates to your email inbox.