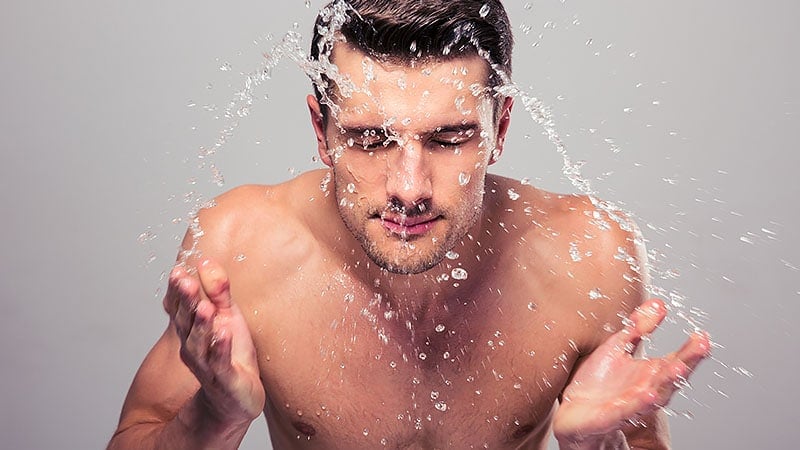 A rough and rugged style has been providing gents with sex appeal for decades. What's definitely not sexy, though, is rough, rugged, and uncared-for skin on your face. Unappealing and not part of the ideal modern man, skin that's neglected is just not acceptable anymore. These days, keeping your skin clean and clear is cool and easy. All you need is the right face wash and you'll be looking like the perfect polished man in no time.
Why Use a Face Wash?
Unless you're some kind of clear-skinned superhero, you can't just wash your face with water (or worse, a bar of soap) and have great skin. Unfortunately, it just doesn't work like that. What is fortunate, though, is that you can get clean and clear skin by simply adding some face wash. Using a face wash can help you rid your skin of the dirt, oil, dead skin cells and contaminants that build up during the day. While doing so, it can also help you tackle your personal skincare woes. Whether you suffer from dryness, oiliness or even acne, all you need is the right tool for the job to beat your face-based enemy. Here's how to select a face wash specifically designed to combat your skin concerns so you'll be able to experience your best skin ever.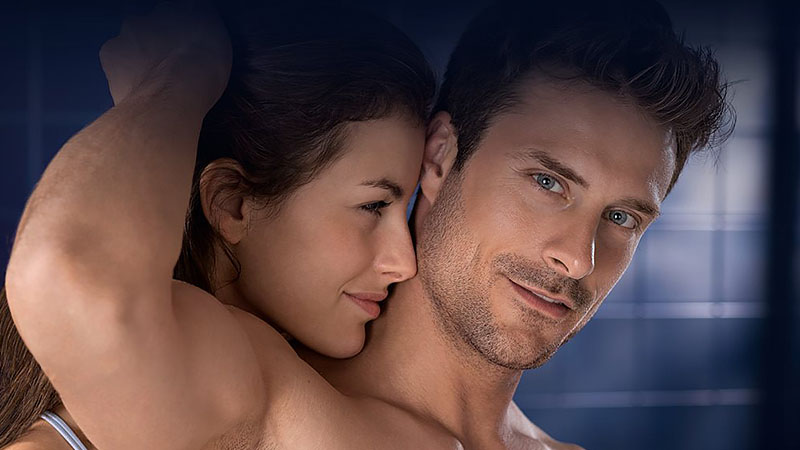 Skin Types
Not everyone's skin is the same. This means that there's no one-size-fits-all solution to facial cleansing. Instead, you'll need to find a face wash tailored to your needs by correctly identifying your skin type. There are five main skin type categories that you could belong to. They are: normal, dry, oily/acne-prone, sensitive, and combination. A lot of factors can affect which of these categories you fall into. Air quality, the weather, and your diet are just a few examples of stressors that can change both your skin type. As this is the case, it's best to reassess your skin every six months and adjust your face wash to suit.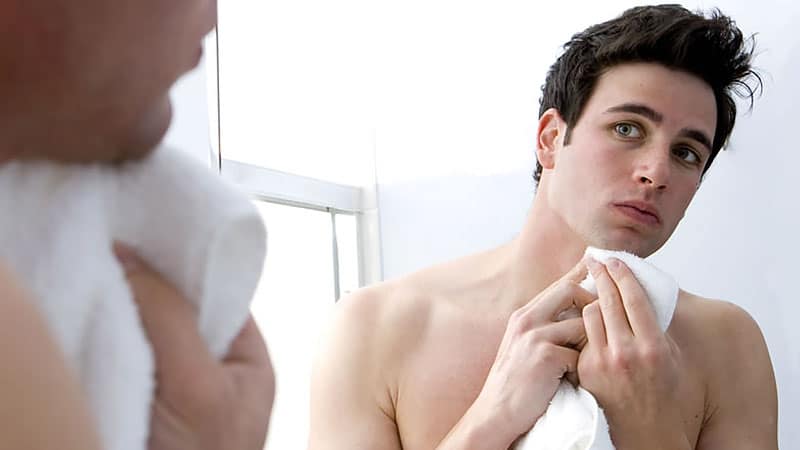 Best Face Washes for Normal Skin
Normal skin is the most consistent of skin types and if you have it, you should count yourself very lucky. Not too oily, not too dry, no acne or sudden rashes, your skin is ideal and low maintenance. Don't think, though, that this means you can skip washing your face with a cleanser. Your skin may be normal now, but without maintenance, it's unlikely to stay that way. To keep your skin looking as good as always, a face wash is essential. Look for one that will refresh and cleanse your skin without drying it out. Natural ingredients and lightweight formulas should be your go-to for easy maintenance without over-doing it.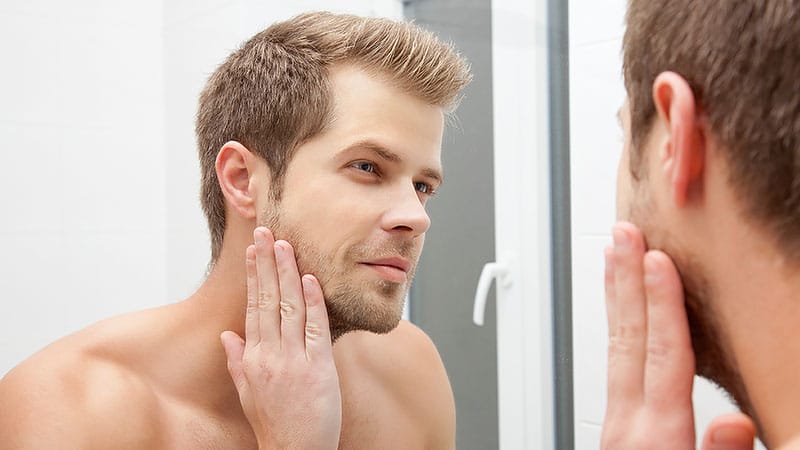 TOP BUYS
Best Face Washes for Dry Skin
Dry skin tends to appear dull and feel tight, especially after being washed. Gents with this skin type may even experience wrinkles, redness, itching, and flaking, which can all be unsightly and irritating. Another way to identify whether you have dry skin or not is to touch it. If it feels rough, chances are you have dry skin.
To solve these dry skin woes, you need a face wash that will hydrate your skin without stripping it of moisture. Look out for face washes containing ingredients such as maca root, glycerin, Brazil nut, aloe, and sage leaf. These skin cleansing ingredients will leave your face feeling fresh and revitalized without removing its natural moisture. Anti-oxidants and coffee extracts will also work to revitalize and brighten dry and dull skin while menthol will provide complete rejuvenation.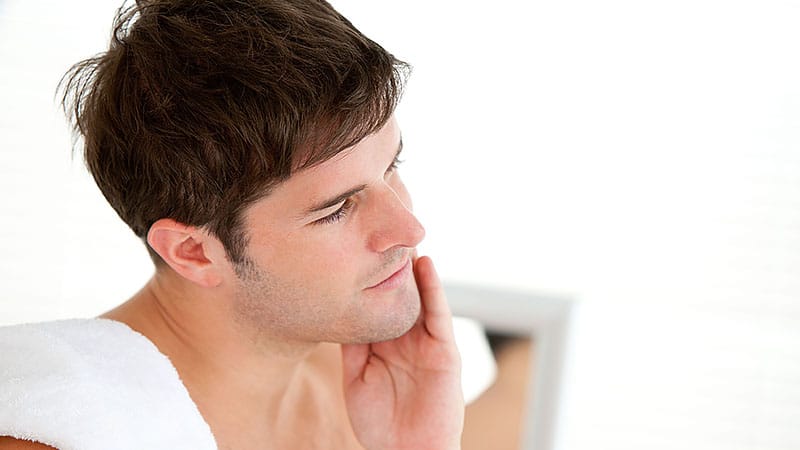 TOP BUYS
Best Face Washes for Oily / Acne-Prone Skin
Oily and acne-prone skin tends to go hand-in-hand and is easy to identify by blemishes and areas prone to shine. The problem with oily skin is that it generally produces more oil than is required. This can quickly lead to clogged pores, blackheads, blemishes, pimples, acne, and a whole lot of shine on your forehead, nose and cheeks. Using a face wash that is designed to combat oily skin will do wonders for your complexion. Not only will it help clear up your current skin woes, but it'll also contribute to protecting it from new breakouts.
To control excess oil production and fight pimples, choose a face wash that contains ingredients such as salicylic acid, witch hazel, and mineral clay. Salicylic acid is a hero ingredient when it comes to fighting acne, so be sure to keep an eye out for it if you want to banish blemishes. Natural ingredients, including kaolin, lemon, and blueberry extracts, also make great acne fighters with a gentle side. Try to also opt for a soap-free cleanser. As oily skin can stem from underlying dryness, which causes the skin to compensate and produce excess oil, it's best to avoid drying ingredients like soap.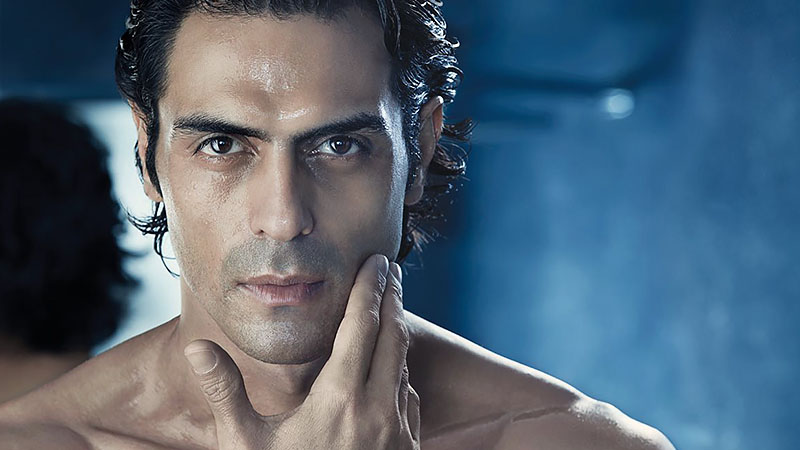 TOP BUYS
Best Face Washes for Sensitive Skin
Having sensitive skin can be a bit like carrying a ticking time bomb around on your face. You don't know when it's going to go off, but you do know that it will go off at some point. When it does, it can be a disaster. Redness, swelling, itching, stinging and dryness can all be symptoms of a reaction by sensitive skin.
If this sounds like you, defuse your bomb by only using products that are proven to be gentle and safe for your skin type. Look out for face washes with gentle cleansing ingredients and labels on the pack such as "hypo-allergenic", "sensitive" and "fragrance-free". Likewise going soap-free and all-natural for your wash is a great option.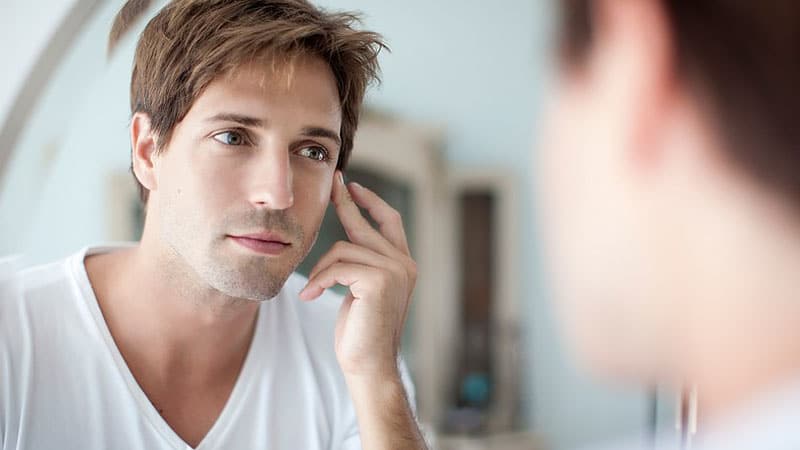 TOP BUYS
Best Face Washes for Combination Skin
Combination skin can be one of the most frustrating skin types to deal with. After all, how do you tackle a problem when it just keeps changing? Some days your skin may be oily, some days it may be dry, and some days it might even seem perfectly fine. Other times, it may be partially oily and partially dry, such as with the problematic and oil-prone 'T' zone.
To beat this shape-shifting monster, you must hit the reset button on your skin. Look for products that remove surface oil while hydrating the skin. Doing so will help re-balance your skin and get it back to looking its best. Washes that read "suitable for all skin types" tend to also be good options for gents with combination skin. Likewise, keep an eye out for ingredients like caffeine, menthol, grapefruit, and vitamin E to tackle your troubled skin.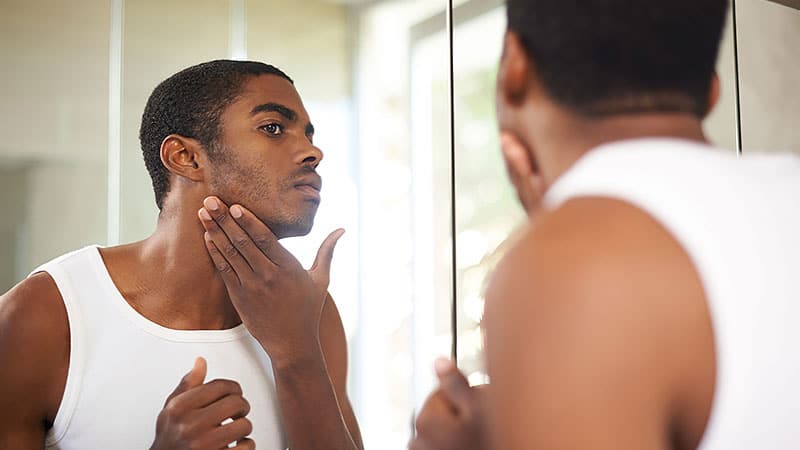 TOP BUYS
FAQs
What face wash do dermatologists recommend?
Dermatologists commonly recommend face washes that are gentle and fragrance-free such as Cetaphil Gentle Skin Cleanser, Cerave Hydrating or Foaming cleanser, or Neutrogena Gentle Hydrating Cleanser. These are least likely to irritate your skin, especially when starting a new skincare regime.
Which is the best cleanser or face wash?
The best cleanser or face wash is one that suits your skin type and doesn't irritate while still getting rid of daily dirt and debris. Good options include Cerave Hydrating or Foaming cleanser, Cetaphil Gentle Skin Cleanser, La Roche-Posay Toleriane Hydrating Gentle Cleanser, and Clinique for Men.
Is facewash bad for your face?
Facewash is generally good for your face, so long as you're using the correct one. Because the skin on your face is different from the rest of your body, you can't just use a regular bar of soap. Facewash is specifically designed to be gentle and appropriate. However, you can still use the wrong kind for your skin type, which can strip the skin of its natural oils and protection. As such, it's best to opt for a gentle option to ensure you're cleaning dirt, debris, and bacteria off your skin without damaging it.
Is it OK to wash face with water only?
Ideally, you should get into the habit of washing your face with more than a splash of water. Facewash removes dirt, debris, and bacteria that build up on your skin throughout the day, and that can lead to irritation, clogged pores, and breakouts. Simple water will remove some of this, but not all. However, if your skin isn't particularly dirty or sweaty, you can, on occasion, get away with water only.  
What face wash do celebrities use?
Pharrell Williams uses Glytone Acne Self-Foaming Cleanser, John Mayer uses La Mer Micellar Water, Neil Patrick Harris uses Montez Renault Facial Cleanser, and David Beckham works with Biotherm Homme for a line of skincare products.
How do I choose a face wash?
Start by working out what kind of skin you have — normal, dry, oily/acne-prone, sensitive, or a combination. Then, look for products designed for that kind of skin. If in doubt, start with something very gentle, such as Cetaphil or Cerave, as these are least likely to irritate your skin. It's good to re-evaluate your skin every six months, as environmental factors can have an impact on your face and needs.
SUBSCRIBE TO OUR NEWSLETTER
Subscribe to our mailing list and get interesting stuff and updates to your email inbox.