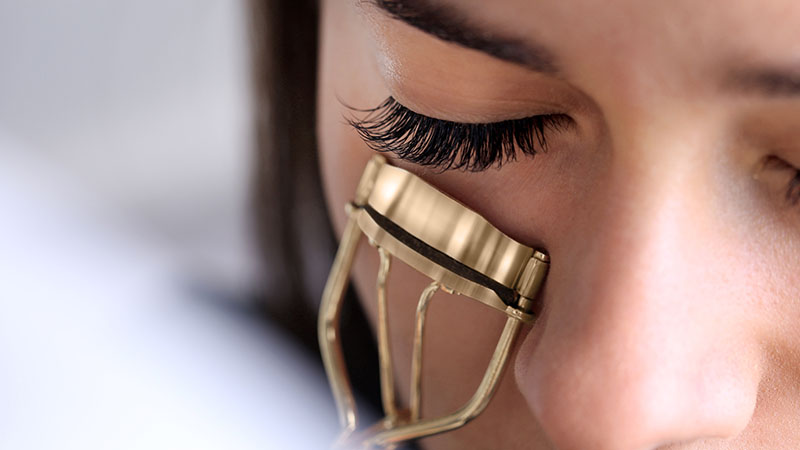 Dramatic, long lashes are the ultimate goal for a wide-awake, vibrant look. While there are many options to achiever this, like extensions, falsies, or eyelash serums, there's a simple alternative that's quick and straightforward — eyelash curlers. They're an easy-to-use device that clasps your lashes against a soft pad and curls them with only a few seconds of applied pressure. Most are designed for use before mascara so that it won't damage your lashes. Plus, applying mascara after curling helps to hold the shape all day. It's an essential tool that should be in every beauty lover's makeup bag. Keep scrolling to see the most popular lash curlers on the market this year.
1. Surratt Relevee Eyelash Curler
Achieve a beautiful natural look with this lash curler from Surratt. The Japanese brand brings exceptional design and ergonomics to their tools, meaning you need to exert less pressure on the hairs, minimizing the risk of damage. The large, springy pads bend rather than crimp for a graceful curl, plus it helps stretch the lashes out for extra length. The design is minimal but stylish with a matt black finish.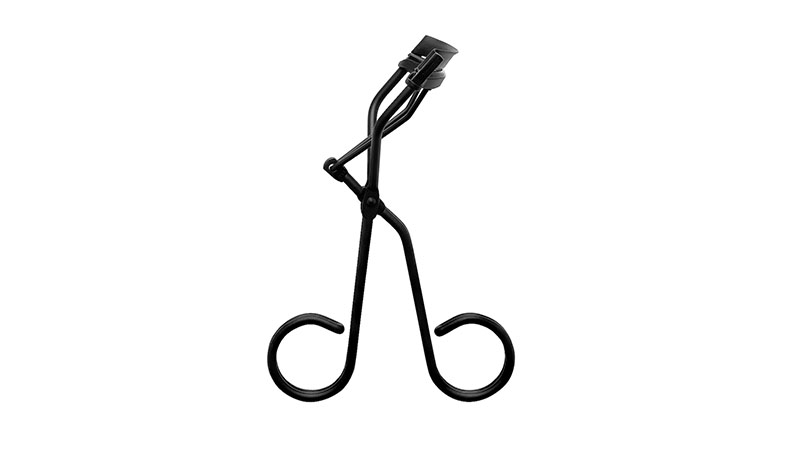 2. Covergirl Makeup Masters Eyelash Curler
The easy to use Covergirl Makeup Masters Eyelash Curler is a great budget option for curling your lashes. All you need to do is use it before your mascara for a high-impact wide-eyed look. The design is straightforward and features a soft pad for gentle pressure but effective results.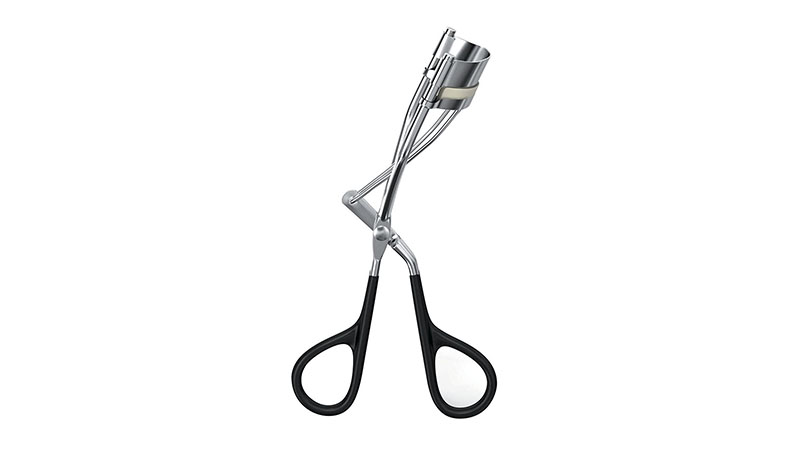 3. Kevin Aucoin The Eyelash Curler
Choose an award-winning curler for that doe-eyed look. This stainless-steel eyelash curler from Kevyn Aucoin is designed to catch each lash, without painful pinching. Plus, the wide opening makes it great for most eye shapes. The soft red pad is not only cute, but it shows your eyelashes, no matter the color, so you know you have not missed any. Kevyn Aucoin is one of the industry's most influential makeup artists so you can feel confident with this purchase.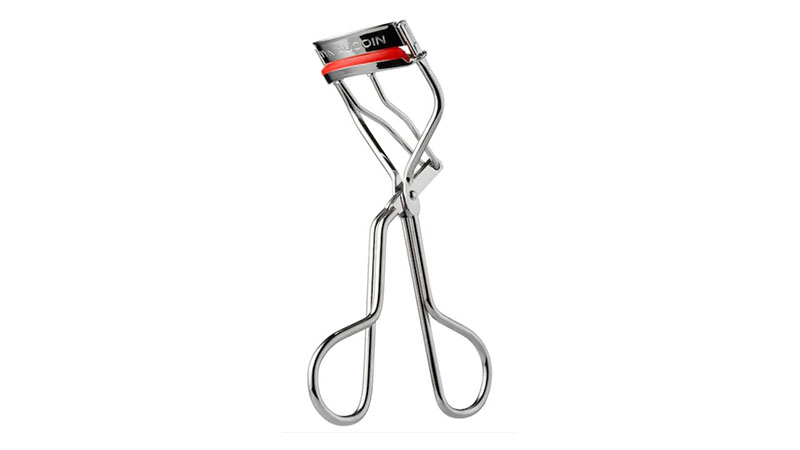 4. Shiseido Eyelash Curler
Shiseido's eyelash curler is a bit of a cult-favorite. You'll be able to reach even the smallest of hairs with the edge-free design, while the silicone pads gently and safely curl your eyelashes. That means it's easy to look glamorous regardless of the shape of your eyes and lashes. This award-winning curler also comes with a spare pad, so you'll be able to use it for a long time to come.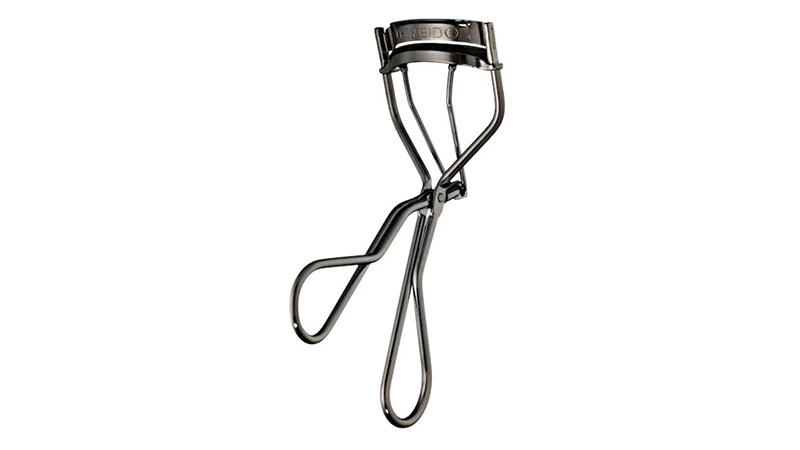 5. Japonesque Go Curl Eyelash Curler
Get deep, sweeping lashes with the uniquely designed Go Curl Eyelash Curler from Japonesque. The design features a flip-down lever on the back to create leverage and curl. The wide cage makes it great for most eye shapes, and for catching all of your lashes. Meanwhile, the center of the tool also acts as a storage space for the spare silicone pad, so you'll never lose it. Best of all, it's compact size and shape makes it perfect for travel, and you can choose from stylish black or pastel pink color options.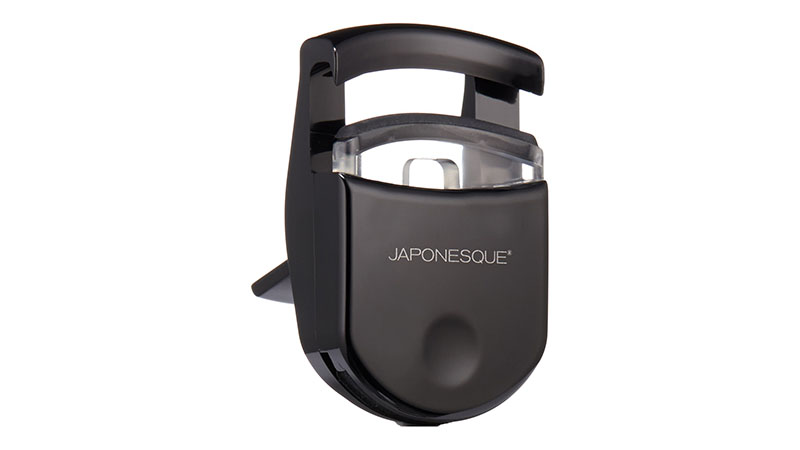 6. Shu Uemura Eyelash Curler
Shu Uemura sets the standard for soft, sweeping, kink-free lashes. Their iconic and best-selling curler is loved by celebrities, makeup artists, and beauty addicts. The design delivers precision results and a long-lasting curl thanks to the mushroom-shape of the silicon pad. The patented hinge also produces the optimum amount of pressure, while the ergonomic handle makes for a secure and comfortable grip. It's on the pricier end of the spectrum but is worth the investment for beautiful results.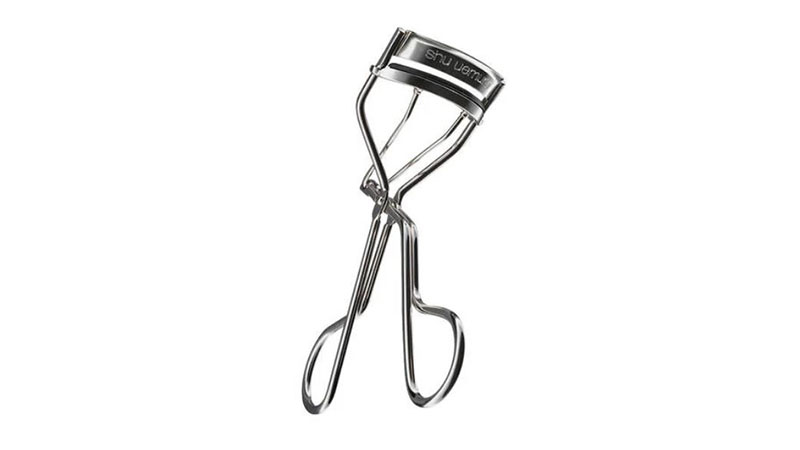 7. Lancome Le Curler
Give yourself dramatic lashes with the Lancome Le Curler. The arch of the tool is slightly more curved to suit most eye shapes, and the silicone rubber pad is gentle yet effective. It also guards against breakage and creates a crease-free curl, so you happily use it daily. Lastly, the non-slip grip is easy to hold and prevents slipping or accidents while in use. Always remember to only curl clean, dry lashes before applying any mascara.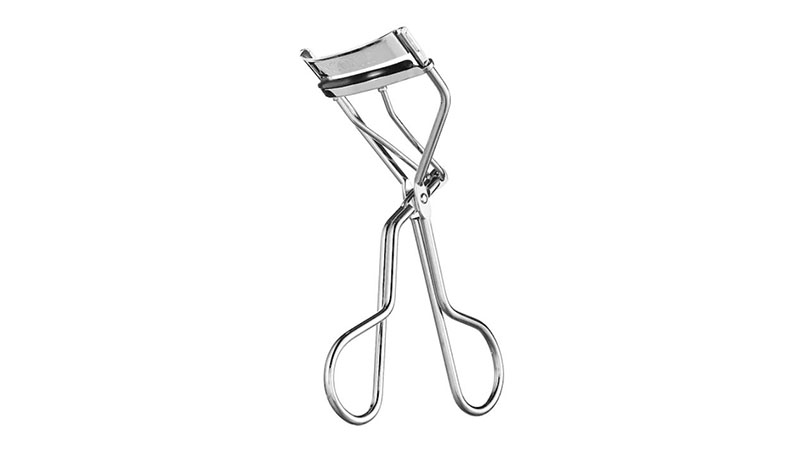 8. Tarte Picture Perfect Duo
Enjoy bombshell lashes for a great price with this combo from Tarte. The set features both the eyelash curler and the fan-favorite Lights, Camera, Lashes 4-in-1 mascara. You'll be able to produce beautiful, swoopy lashes without any crimping thanks to the wide mouth and rounded angle of the arch. Plus, the purple handle is easy to hold and apply the right amount of force. Complete your look for all-day glamour with a couple of coats of the mascara.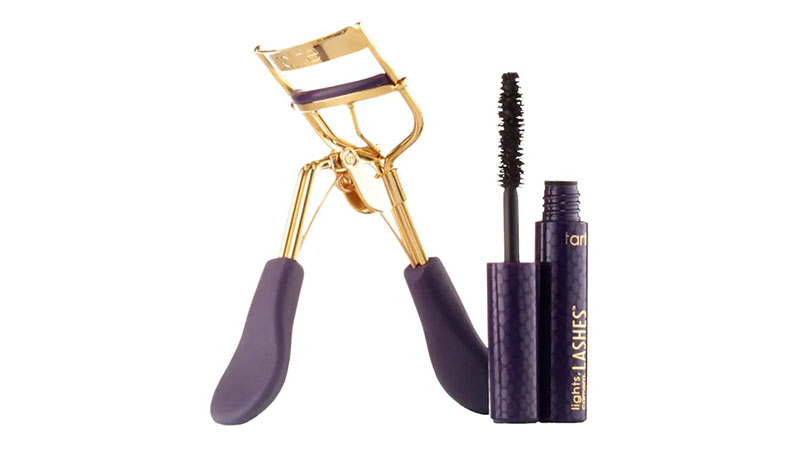 9. Tweezerman Classic Eyelash Curler
Tweezerman has been creating quality beauty tools for over 40 years. If you have sensitive eyes, then their Classic Eyelash Curler is a great choice. The thick silicone pads are hypoallergenic and easy to clean, and it comes with three additional replacement pads. The design is ergonomic and simple to use, so whether you're a beginner or expert, you can create stunningly curled eyelashes for a wide-awake look.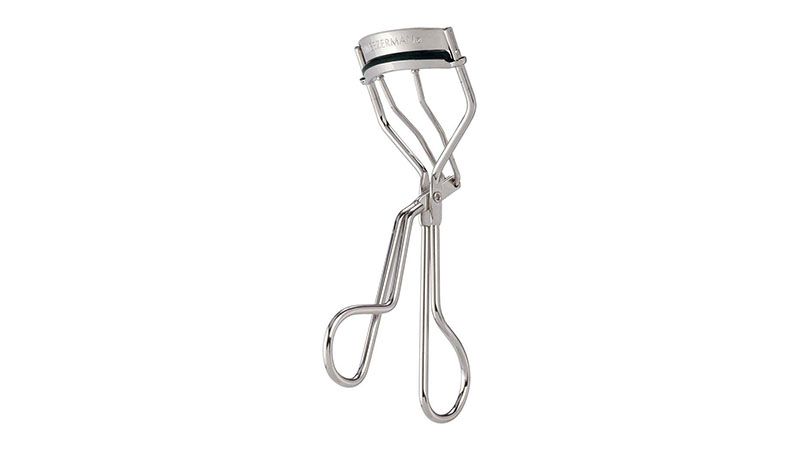 10. Bobbi Brown Gentle Curl Eyelash Curler
The sleek black eyelash curler from Bobbi Brown will look great on any bathroom vanity. It's an instant eye-opener, giving you a dramatic, beautiful result. The cushiony pads hold onto even your smallest lashes to gently create a long-lasting, natural shape. Finish off with a coat of mascara for extra impact.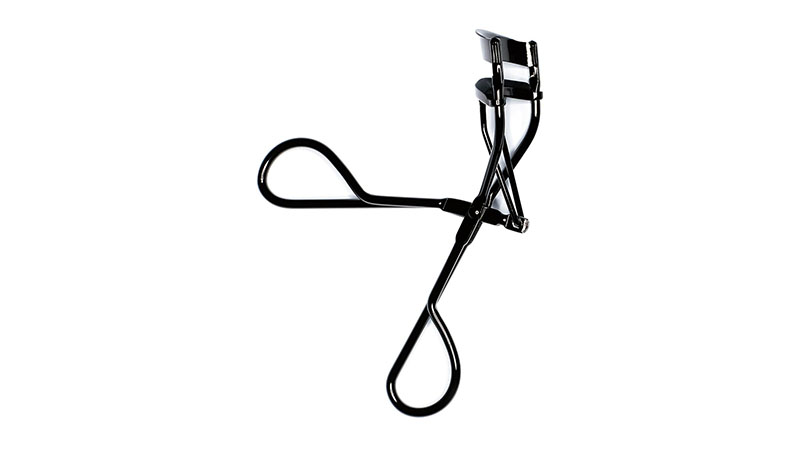 11. Brilliant Beauty Eyelash Curler
Create voluminous lashes with this Amazon favorite from Brilliant Beauty. The carefully calibrated hinge ensures perfect pressure for an even curl, without tugging or pinching. The frame is stainless steel, and you can choose a classic silver, rainbow prism, or pretty rose gold finish. The arch suits most eye shapes and sizes, and the set comes with two spare silicone pads, as well as a cute satin travel pouch.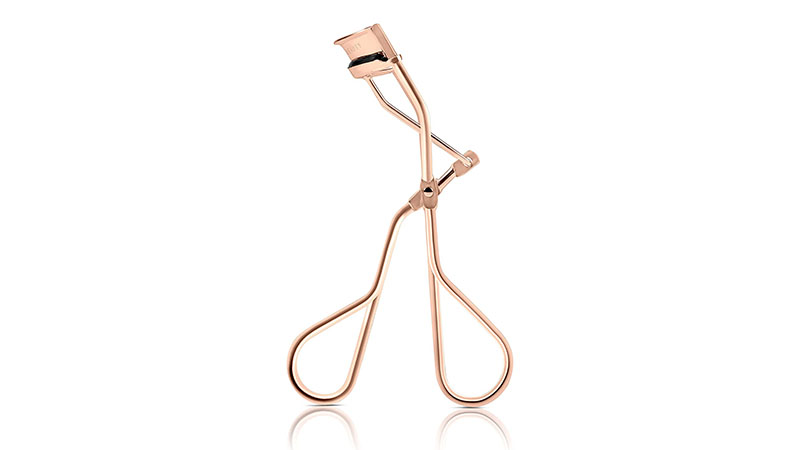 12. Laura Mercier Artist Eyelash Curler
Lift and curl each and every eyelash with this sophisticated dark gold curler from Laura Mercier. The arch of the frame is designed to suit all eye shapes and makes it easy to reach every one of your lashes. You'll enjoy excellent control with the double handle grip, and the optimal density silicone pad means you can apply the perfect amount of pressure to create long-lasting, panoramic curls.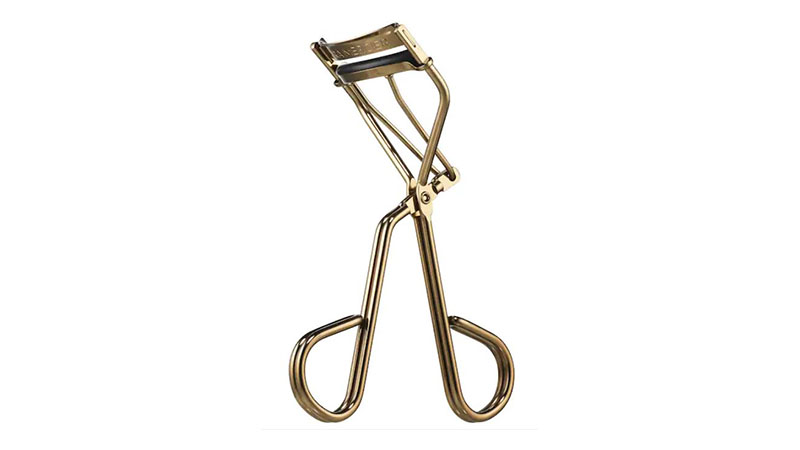 13. Chella Heated Curler
Opt for something a bit different with a heated lash curler from Chella. Unlike traditional designs, you apply your mascara first, then curl. Simply place the heated comb at the base of the lash line, and lift your eyelashes, pressing against your eyelid, repeating until you have your desired look. The sleek design is compact, making it perfect for throwing in your makeup bag. Best of all, it only takes 20 seconds to heat, 30 seconds to cool and is easily cleaned with a damp cloth.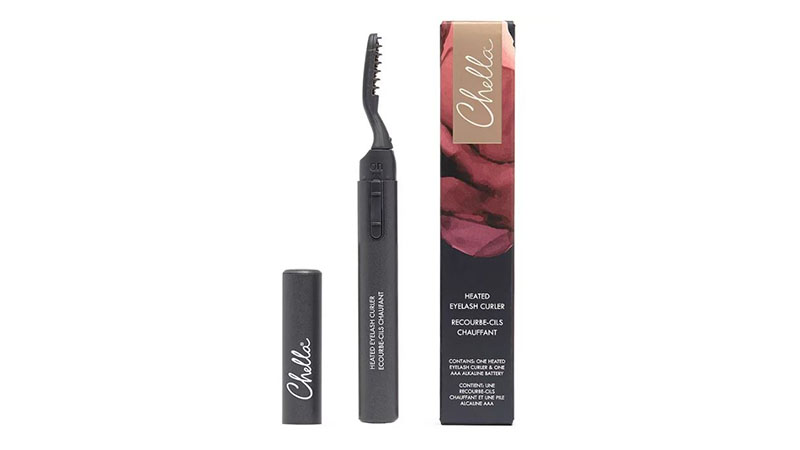 14. Chanel Le Recoubre Cils De Chanel Eyelash Curler
If you're into a little bit of luxury and are after a more premium option for curling your lashes, then this one from Chanel is perfect. The protective silicone pads are going to lift and curl each hair for perfectly swoopy lashes without causing damage or breakage. The design suits most eye shapes and sizes so that everyone can achieve brilliant results. It's the ideal choice for achieving a classically elegant Chanel look.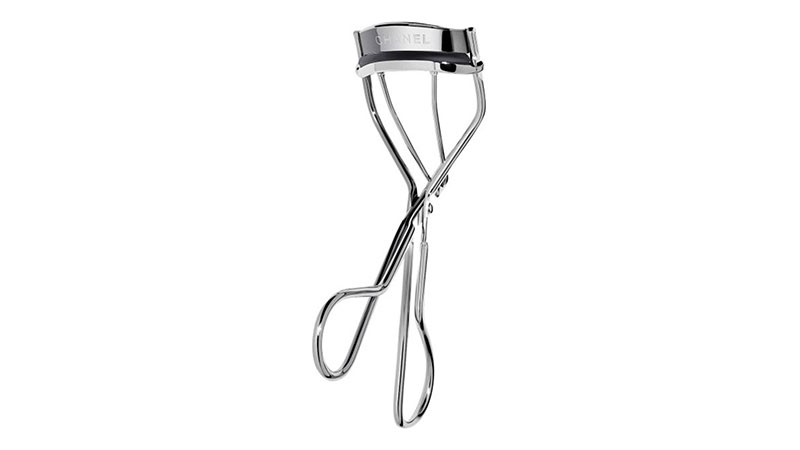 15. Revlon Extra Curl Eyelash Curler
Revlon is another great budget-friendly option for curling your lashes. Designed by makeup professionals, it's a cheap but useful beauty investment. The striking red rubber finger grips ensure no slipping while in use. Plus, the gently rounded pad gives you dramatic results easily and quickly without grabbing or pinching your eyelids.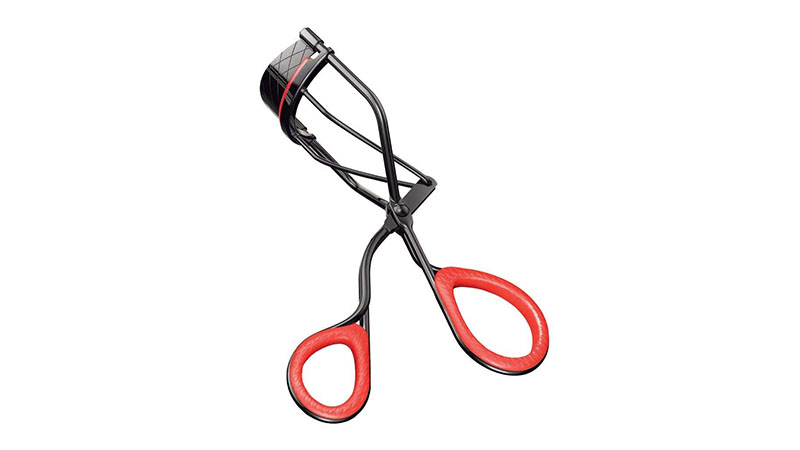 FAQs
Do expensive eyelash curlers work better?
The difference between a cheaper eyelash curler to a more expensive one is not that different. However, the more expensive curler will be more gentle on your eyelashes, the curl looks more natural and will less likely pinch your skin.
Are heated eyelash curlers bad?
Because a heated eyelash curler uses heat, it is possible to dry out your lashes and make them brittle. Using a lash serum daily to moisturize your lashes can help limit the damage.
Can eyelash curlers cause eye infections?
Like other ingrown hairs, eyelashes can also become trapped under the skin and grow inward. This can cause symptoms similar to those of eye disorders, such as styes, which usually result from bacterial infection. It is important to identify and treat the problem correctly.
SUBSCRIBE TO OUR NEWSLETTER
Subscribe to our mailing list and get interesting stuff and updates to your email inbox.