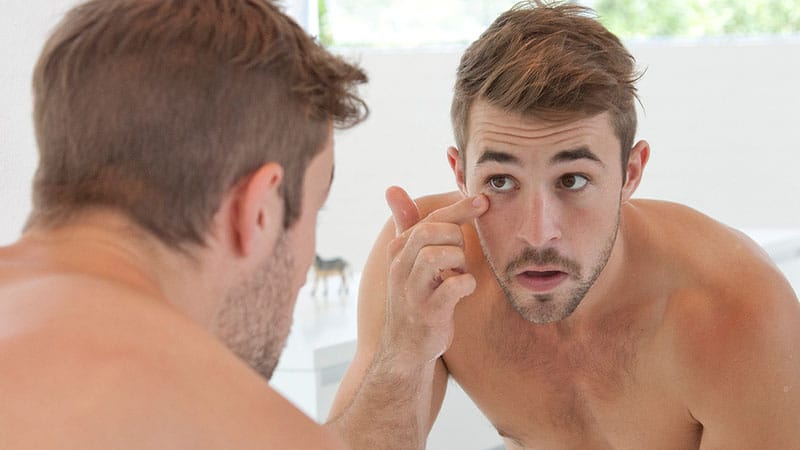 Whether you've been burning the midnight oil or your skin just isn't what it used to be, eye cream can help you return your eyes to their former glory. Offering youthfulness at the swipe of a finger, eye creams are designed to combat the effects of tiredness, stress, and aging on your skin. From battling undereye bags and reducing puffiness to smoothing wrinkles and soothing dark circles, these creams can do it all. Of course, like any skincare product, how well your eye cream works depends on its quality and ingredients. So, be sure to look through this list of the best eye creams for men to find out how you can quickly and efficiently bring your eyes back to life.
1. Baebody Eye Gel
Baebody's Eye Gel harnesses the power of science to give you younger-looking eyes. The gel, which is made from a unique blend of organic and natural ingredients, contains hyaluronic acid, vitamin E, and plant stem cells. When applied, this multi-purpose product fights the signs of aging while strengthening and protecting skin from sun damage.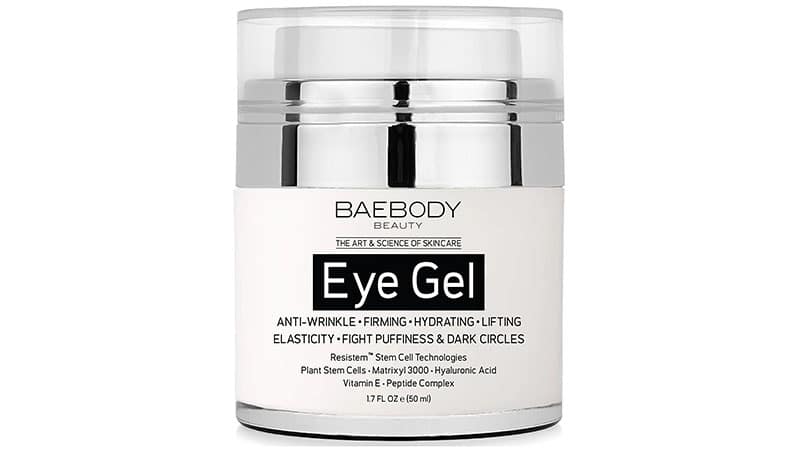 2. Clarins Men Anti-Fatigue Eye Serum
If dark circles are your primary eye concern, then Clarins has you covered. Thanks to the brand's Anti-Fatigue Eye Serum, you'll appear bright-eyed and bushy-tailed on even the smallest amount of sleep. On top of that, this great product will also help to eliminate puffiness and smooth wrinkles.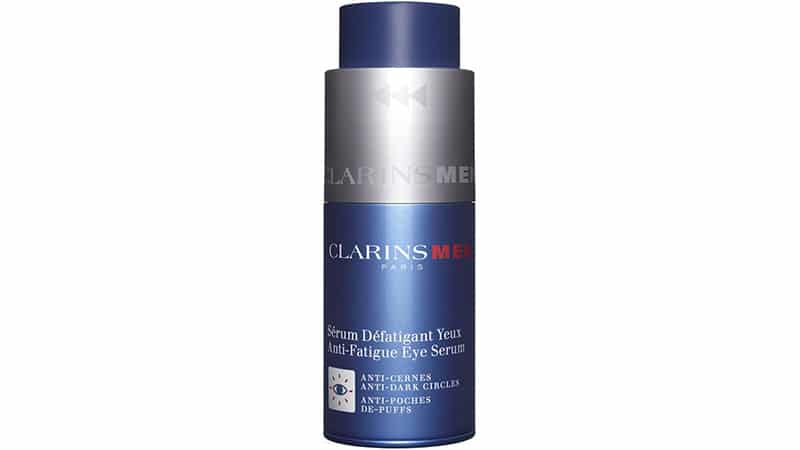 3. Calily Life Hyaluronic Acid Eye Gel
This potent unisex eye gel from Calily Life is perfect for turning back the clock on tired eyes. Its anti-ageing formula contains hyaluronic acid, vitamin E, and minerals from the Dead Sea to fight wrinkles, minimise fine lines, reduce puffiness, and banish dark circles. Its formula is also fast absorbing and non-greasy, making it ideal for use both in the morning and at night.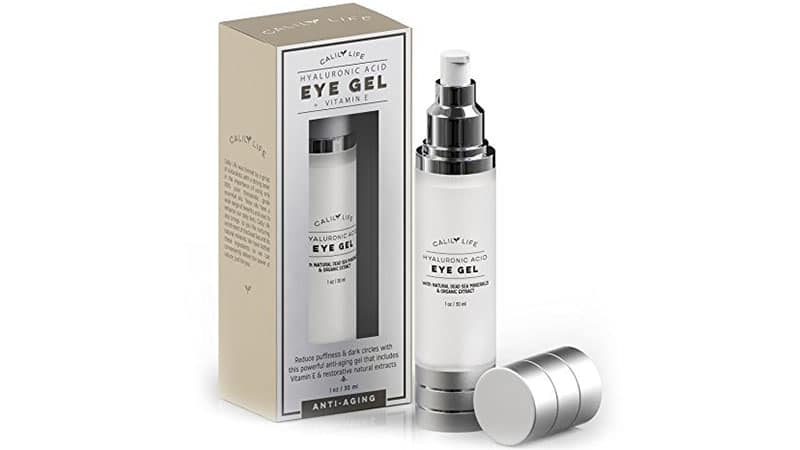 4. LilyAna Naturals Eye Cream
Whether you have fine lines, dry skin or age spots, LilyAna Naturals Eye Cream will help to restore your eyes back to their former glory. This best-selling cream hydrates, softens, repairs, and calms the delicate skin around your eyes without using harmful chemicals. Its core ingredients include rosehip seed oil and organic hibiscus flower extract.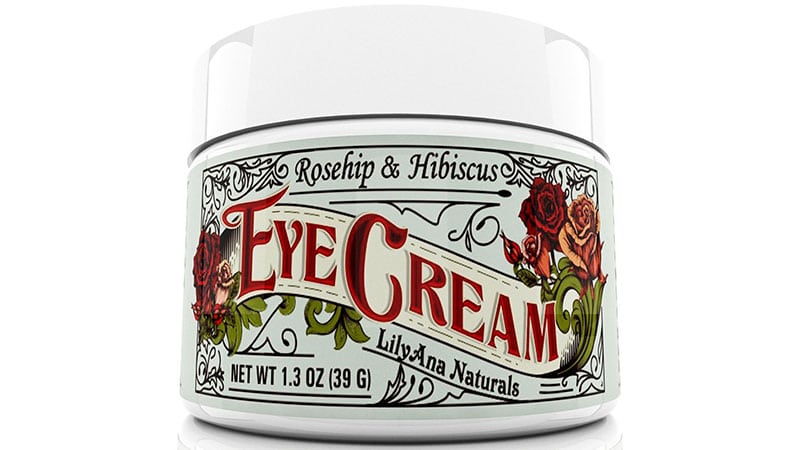 5. TruSkin Naturals Eye Gel
This lightweight eye gel from TruSkin rapidly hydrates and revives tired eyes. Thanks to its concentrated formula of botanical hyaluronic acid, plant stem cells, and vegan silk amino acids, this product gently yet effectively battles the signs of fatigue and ageing for a more youthful appearance. The formula is also mildly cooling on application, which creates the feeling of being awake and refreshed.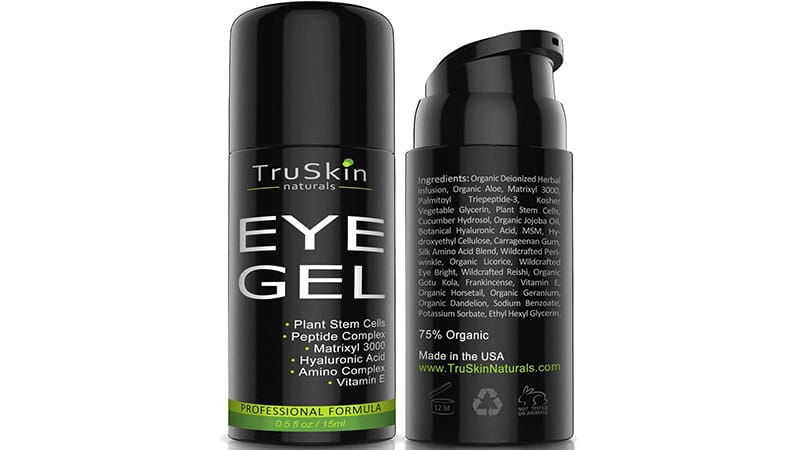 6. Clinique for Men Anti-Age Eye Cream
Defend your eyes against the effects of aging with Clinique's Anti-Age Eye Cream. Specifically created for men, this cream hydrates and repairs the skin around the eyes to create a more youthful appearance. On top of that, this nourishing product also works to reduce wrinkles and combat dark circles.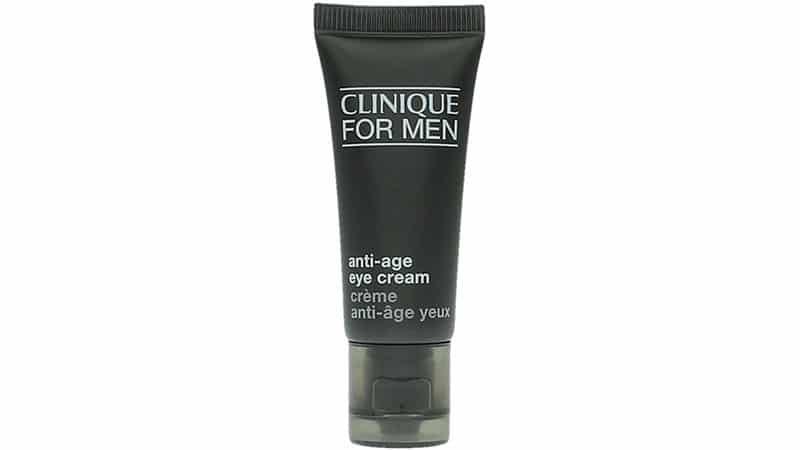 7. Lab Series Age Rescue Eye Therapy
No matter if your skin is normal, dry or oily, Age Rescue Eye Therapy from Lab Series can work for you. The cream is designed for men and effectively diminishes the appearance of lines, wrinkles, puffiness, and dark circles for a healthy, alert appearance. Just smooth it gently around the eye area every morning and/or night to see the best results.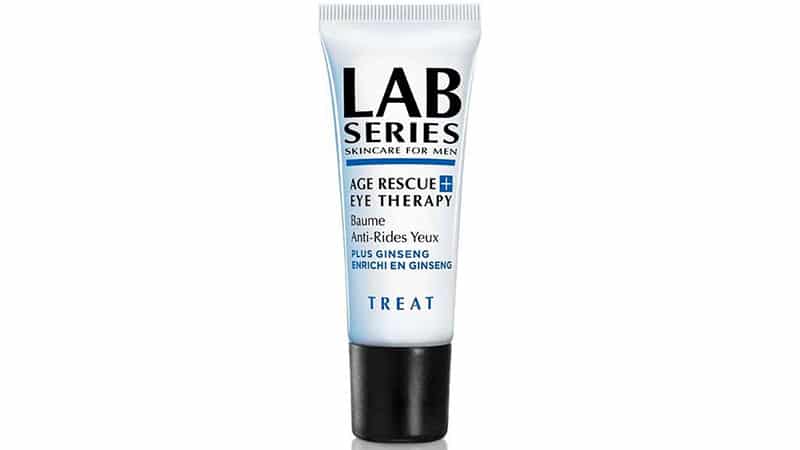 8. Retinol Eye Cream for Men
Visible signs of ageing, stress, and fatigue stand no chance against the potency of Retinol Eye Cream for Men. Featuring its namesake, retinol, as the key ingredient, this cream targets puffiness and dark under-eye circles for smoother, brighter and younger-looking skin. While effective, this cream is also gentle and can even be used by those with sensitive skin.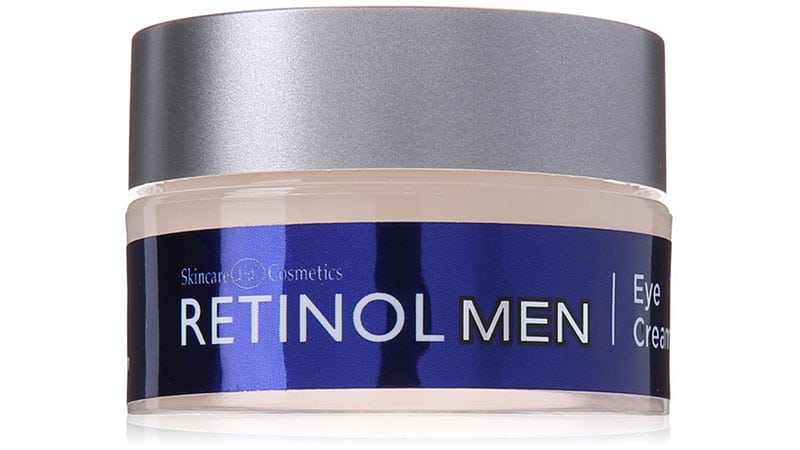 9. Anthony High-Performance Continuous Moisture Eye Cream
Jojoba oil, shea butter, and squalane help Anthony's High-Performance Continuous Moisture Eye Cream provide deep skin hydration. Vitamins A, C and E, on the other hand, aid in the protection, firming, smoothing, and brightening of the eye area. As for soothing skin and increasing elasticity; cucumber extract and carrot root have you covered.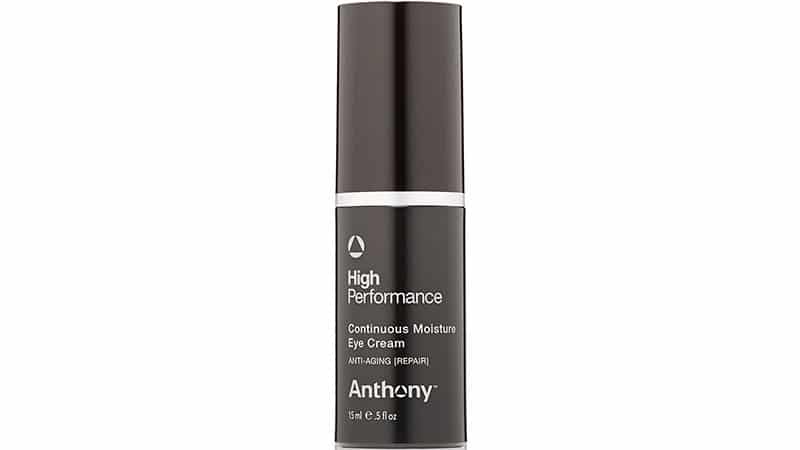 10. InstaNatural Youth Express Eye Gel
Want to banish dark circles, bags, and fine lines without having to resort to eye patches, pads or harsh treatments? InstaNatural's Youth Express Eye Gel may provide the answer. This simple yet effective gel promises to firm and plump your eye area to fight ageing and restore youthfulness. It can also be used as an age-defying facial gel for when your whole face needs a pick-me-up.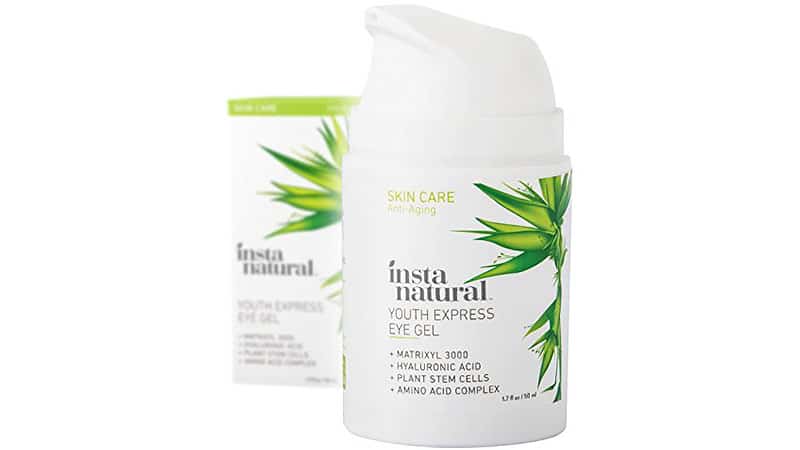 11. Brickell Men's Restoring Eye Balm
This Restoring Eye Balm from Brickell is ideal for men of any age and skin type. The lightweight cream sinks immediately into the skin, leaving no greasy residue or shine. Once applied, the potent formula, which contains protein peptides, hyaluronic acid, and caffeine, quickly gets to work brightening, rejuvenating and smoothing tired and dull skin.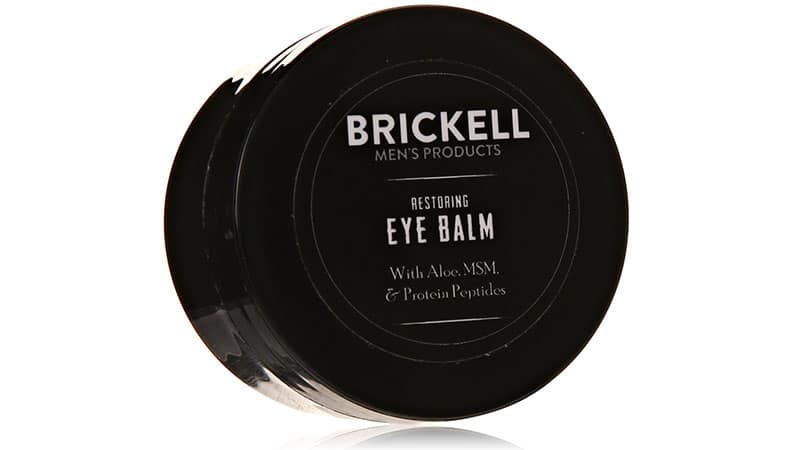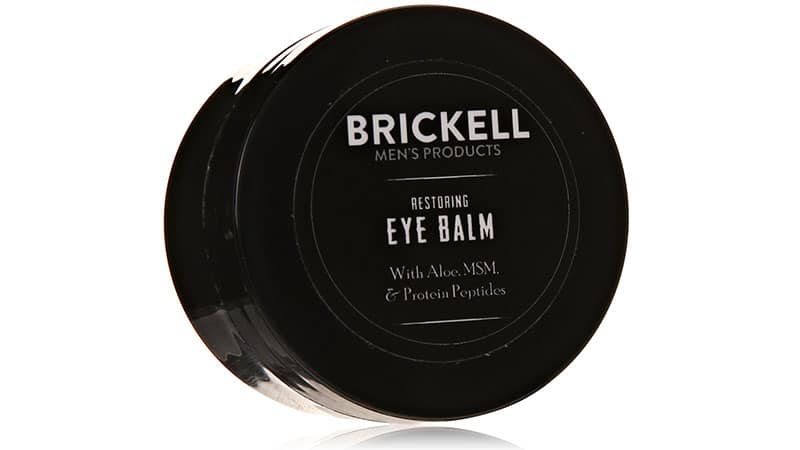 12. PurOrganica Ultimate Youth Eye Gel Treatment
PurOrganica's Ultimate Youth Eye Gel Treatment is just what tired, puffy eyes need. This fast-acting gel instantly awakens and tightens exhausted eyes thanks to hyaluronic acid, vitamin C, and silk protein amino acids. Cooling cucumber also works to soothe skin and provide a refreshing experience while powerful anti-ageing ingredients fight wrinkles and fine lines.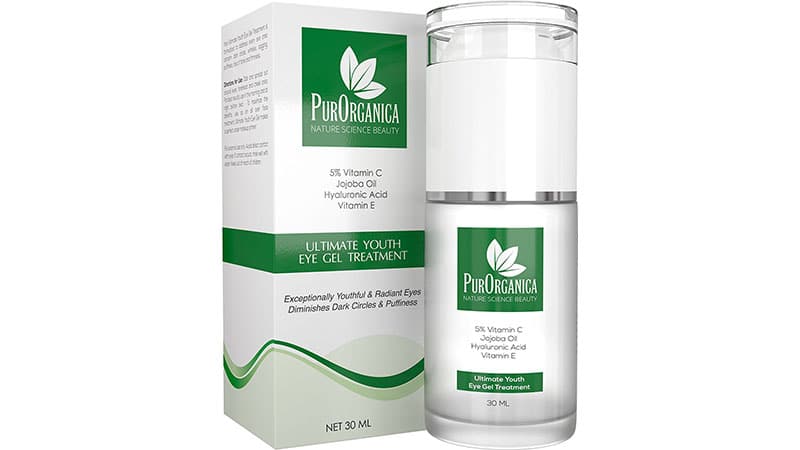 13. Toulon Eye Renewal Therapy
Are you looking to diminish stubborn wrinkles, reduce dark circles and smooth puffy skin? Look no further than Toulon Eye Renewal Therapy. This nutrient filled cream contains vitamin C, rosehip oil, green tea, and glycolic acid to exfoliate, treat and moisturise the delicate skin around the eye. Although the formula is non-irritating and mild, it's also powerful and proven effective.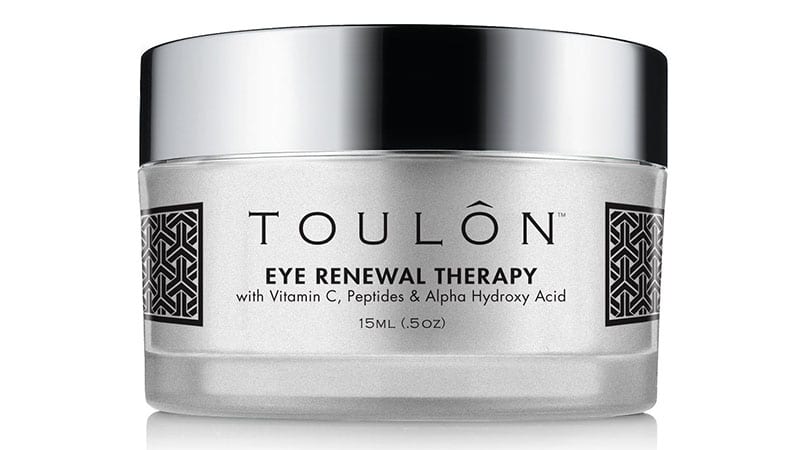 14. L'Oreal Paris Men's Expert Hydra-Energetic Eye Roller
As well as being fast and easy to use, an eye-roller gently massages the skin to reduce puffiness while applying its product. The Hydra-Energetic Eye Roller from L'Oreal Paris is one such example and a seriously good one at that. Formulated with vitamin C and caffeine, just consider this awesome eye cream your refreshing wake-up call.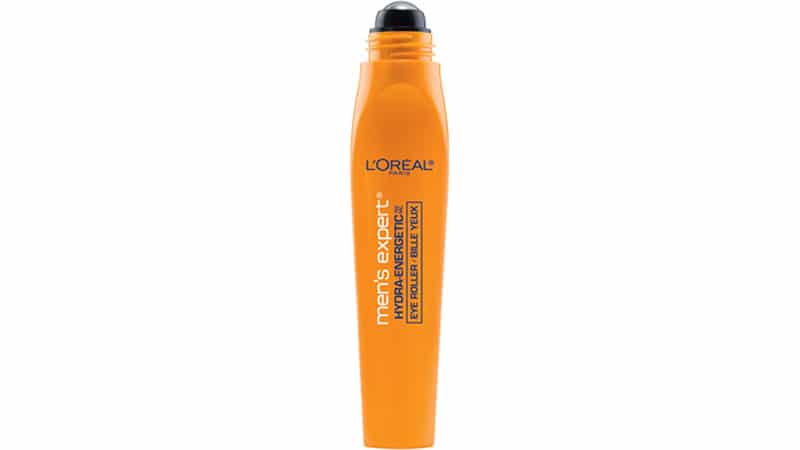 15. Amara Organics Total Repair Eye Gel
Made from 99% natural and 75% organic ingredients, Amara Organics Total Repair Eye Gel is both friendly and effective on tired and aged skin. This lightweight gel, which was designed to combat dark circles and puffiness as well as boost collagen, will leave you with refreshed, radiant eyes. The rejuvenating formula contains cooling cucumber, hydrating hyaluronic acid, and powerful anti-aging ingredients like Matrixyl 3000, plant stem cells, and peptides.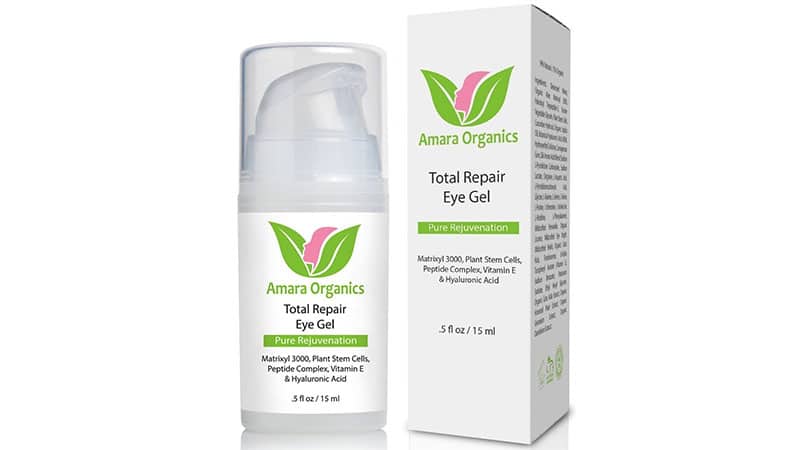 SUBSCRIBE TO OUR NEWSLETTER
Subscribe to our mailing list and get interesting stuff and updates to your email inbox.