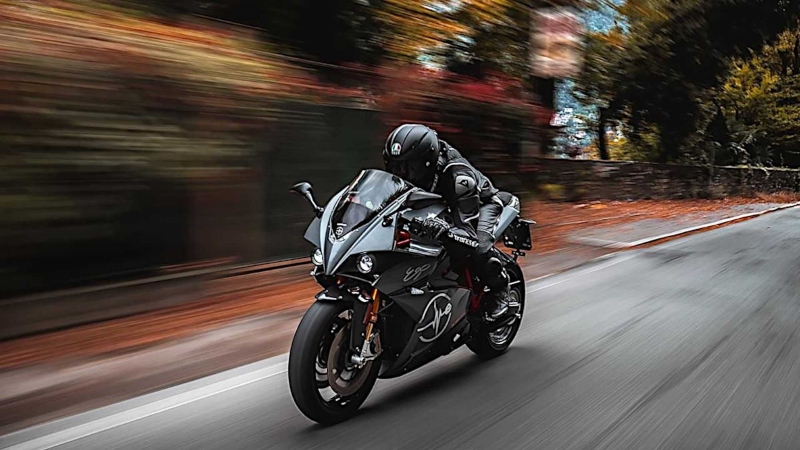 If you're passionate about motorcycles and care about sustainability, and prefer a zero-emissions engine instead of a gas-guzzler, electric motorcycles are for you. Several manufacturers are thinking about the future, and they have released bikes that are innovative and look super cool. Choosing an electric bike doesn't mean you have to sacrifice speed or performance; in fact, the Lightning LS-218 is among the fastest bikes ever built. Tried and tested brands like Harley-Davidson, Arc, and Vespa have also released impressive offerings bound to appeal to the motor-enthusiast. Whether you want to take to the open road for a joy ride or enjoy your daily commute, there are many perks to owning a battery-powered vehicle. If you need inspiration for your next bike, one of these options could be just what you've been looking for.
1. Harley-Davidson LiveWire
Harley-Davidson is an American company that has been celebrated for its designs for over 100 years — it was founded in 1903 — but perhaps their success is due, in part, to the fact that they are always thinking about the future. They are offering a new way to ride, with their electric option, the LiveWire. The first thing you'll notice is that this motorcycle looks cool, but with its instant acceleration, front and rear suspension, and aggressive riding position, it does a lot more than look the part. It also has impressive speed, going from 0 to 60mph in only 3 seconds! There are also three color options to choose from; yellow, orange, and black.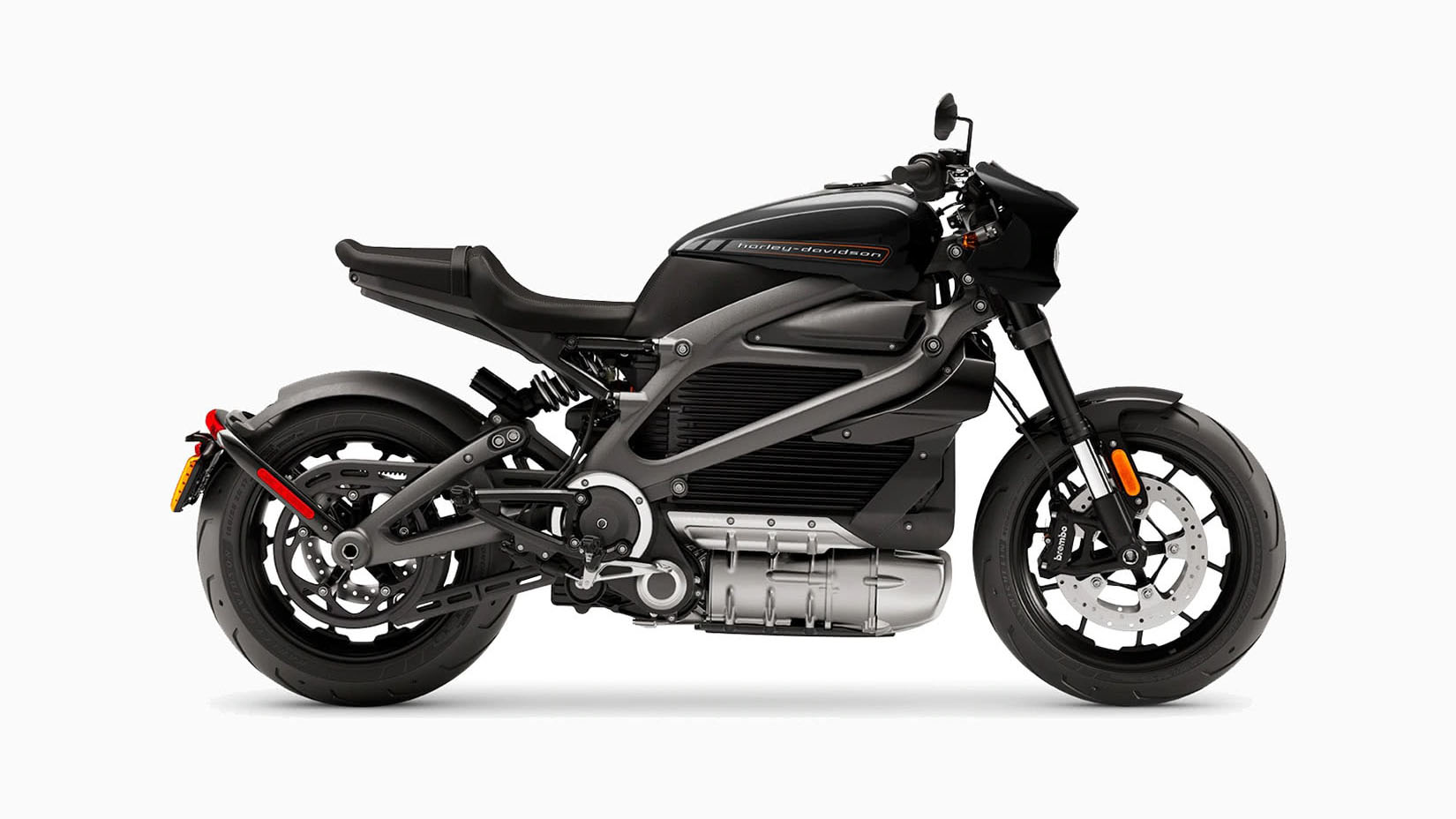 2. Arc Vector
If you want an electric machine that stands out from the rest, Arc Vector certainly looks the part. It had a futuristic appearance, which is fitting since the technology is innovative. It comes with a fully integrated Human Machine Interface, and the bike is also personalized for every owner. With just a 40-minute charge time and an impressive range of 287 miles, this machine is advanced technologically but also functional. It is an extremely limited edition handcrafted in Britain, with just 399 units made, adding exclusivity.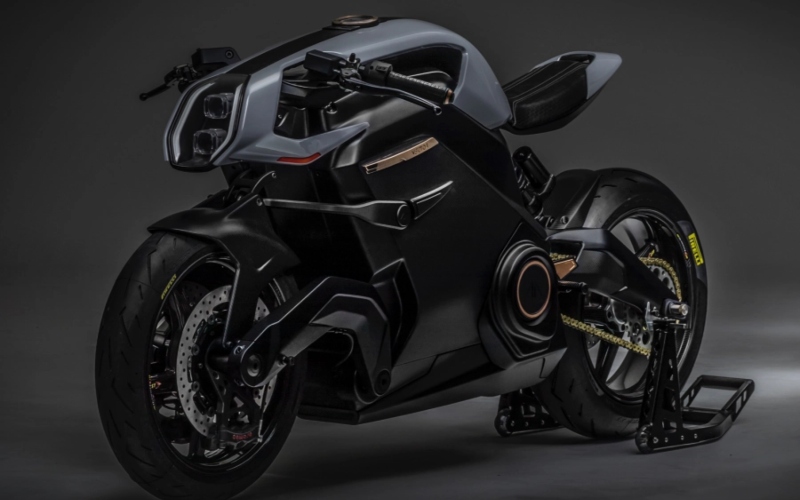 3. Lightning LS-218
If you're going to be purchasing a motorcycle built for speed, you don't get much better than the Lightning LS-218. The name is a giveaway as to what you can expect from this powerful machine, capable of reaching up to 215 mph. Plus, it offers powerful acceleration reaching 0 to 60 mph in 2.2 seconds. The company has marketed the Lightning LS-218 as the fastest bike in the world, gas or electric. This is a brand dedicated to bringing users bikes of the utmost quality and performance.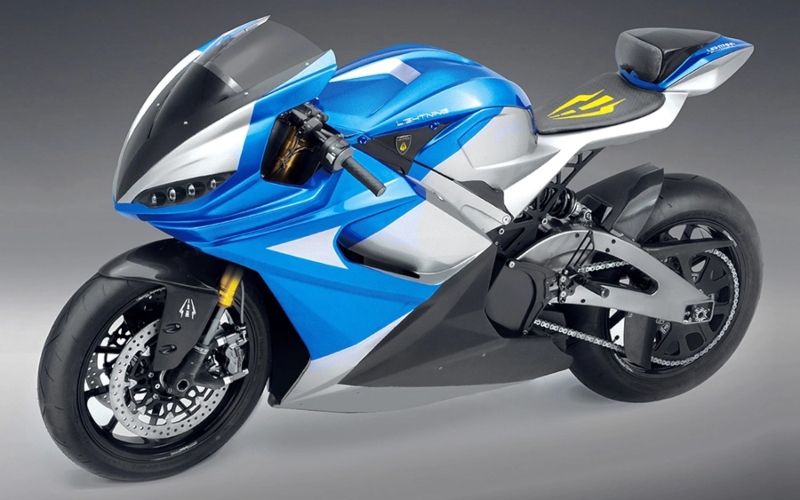 4. Zero SR
If you want a motorcycle that makes street riding look sporty, but is also fast and environmentally conscious, then you will be drawn to Zero SR. The sleek design allows for an aerodynamic riding posture, reaching top speeds of 223 miles in the city and 112 miles on the highway. A few specs to highlight include a one-hour charge time with a charge tank and the riding range in the town is around 89 miles, allowing you to get a fair bit of distance before having to stop and recharge.
5. Energica Ego
Energica Ego has marketed itself as being the 'highest performing electric motorcycle in the world: for road, race, or in between,' and that's a pretty impressive statement to make. The Italian company brings us an electric option that we want to ride, offering bike lovers speed, a sporty design, power, and acceleration, all while considering the essential safety aspects. So, let's talk about specs; you can expect a top speed of 150 miles per hour and an acceleration from 0 to 60 mph in just 2.6 seconds! It is an excellent bike for urban commuters, but you can also enjoy a joy ride outside of the city if you wish. Let's be honest; you will want to take this motorcycle everywhere.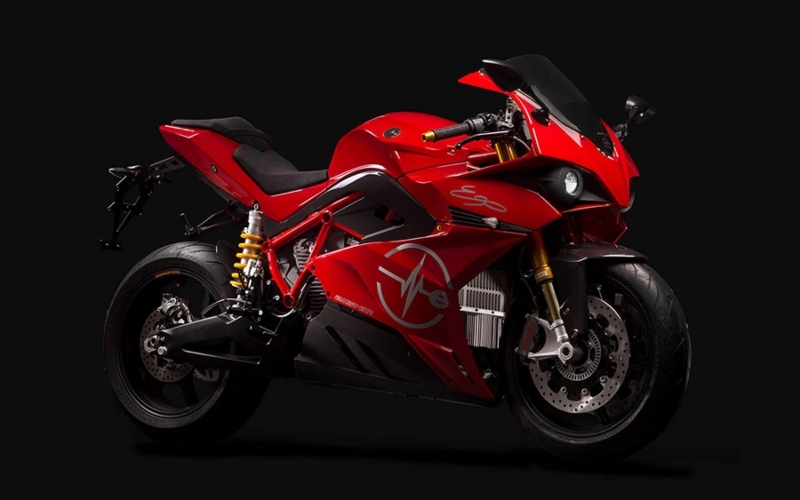 6. Damon Hypersport Premier
The Damon Hypersport Premier is already proving that it deserves a spot among the best electric motorcycles. As for what you can expect from this sporty bike? It is performance-driven, with 0 to 60 mph in less than 3 seconds. It can reach up to 200 miles per hour, which is seriously impressive, has a 2-year warranty, and has a 200-mile range on a single charge when combined with the city and highway. The fact that limited quantities are available also makes it more appealing because not everyone will be driving around town with one of these speed machines.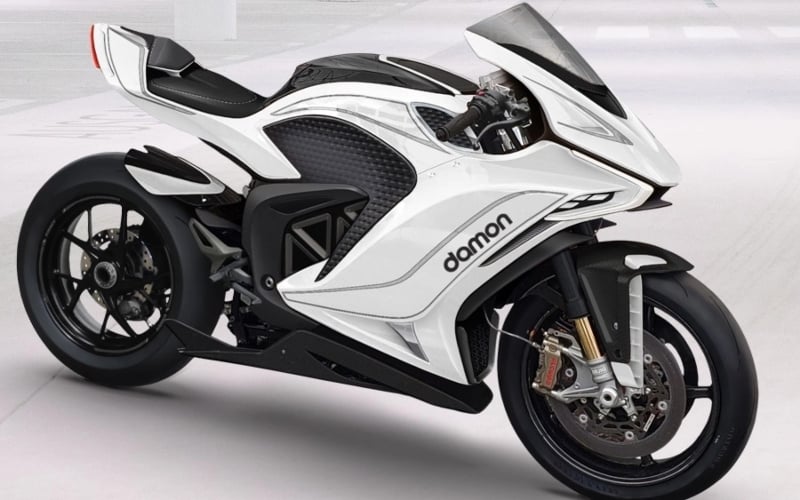 7. Tarform
Tarform prides itself on creating a machine that is built with innovative, clean technology. It is the new era of motorcycling, and it's something that bike enthusiasts can be proud of. Highlights include reaching a speed of 0 to 60 mph in 3.8 seconds, and it charges from zero to 80 percent in just 50 minutes. Plus, it's easy to ride; you twist the throttle and go; no clutch of gearbox hassle!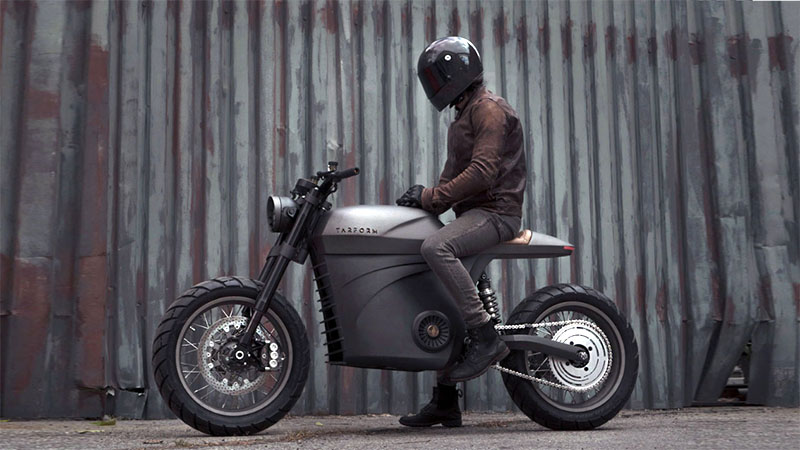 8. Johammer J1.200
One of the standout features of the Johammer J1.200 is undoubtedly its appearance. The sleek, futuristic design makes this bike stand out from the rest. It is appealing to an individual who wants a powerful, emission-free machine, but also one that sets itself apart, and the Austrian company behind its creation certainly delivers. You can expect innovative electric technology combined with an aesthetic that allows for synergy of weight, stability, and function. The range, which is 124 miles, is another selling point, as it requires you to stop and charge far less frequently compared to some of the other models on the market.
9. TORP Bike
If you want a bike that is focused on off-road fun rather than your daily commute, then the TORP Bike will appeal to you. It has branded itself as the lightest and most agile dirt-bike on the market and has been driven by innovative technology and design. You can tackle various terrains with this model, but it is also focused on power, with the 15 kW motor and 300 N.m of torque at the back wheel. Safety and user experience are also top priorities, and this bike weighs less than 30kgs!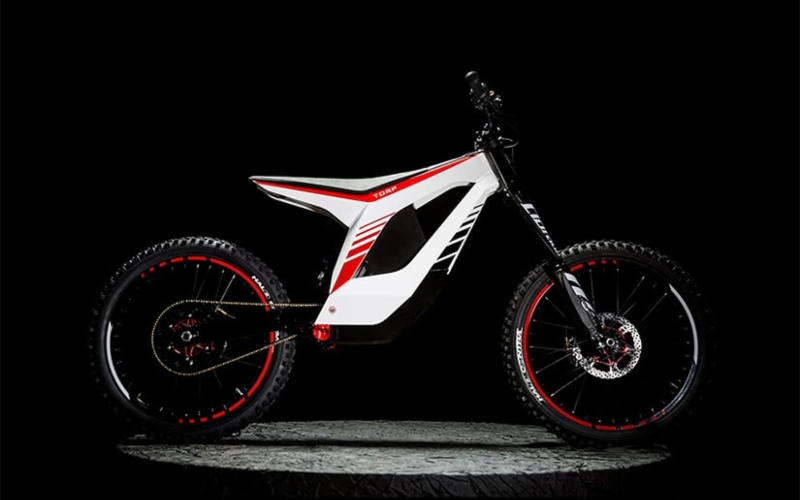 10. VERGE TS
The VERGE TS is the impressive creation of the Finish manufacturer. Some of the highlights of this model include 80 kW of power and 1000 N.m of torque. It has a top speed of 110 mph and can reach 0 to 60mph in less than 4 seconds. The range is further than you get with many other bikes, with the battery pack allowing for between 124 and 186 mph of riding, depending on how and where you use it. Besides doing its job the way it should, this bike also looks cool, thanks to the lightweight, reinforced aluminum frame and bold coloring options.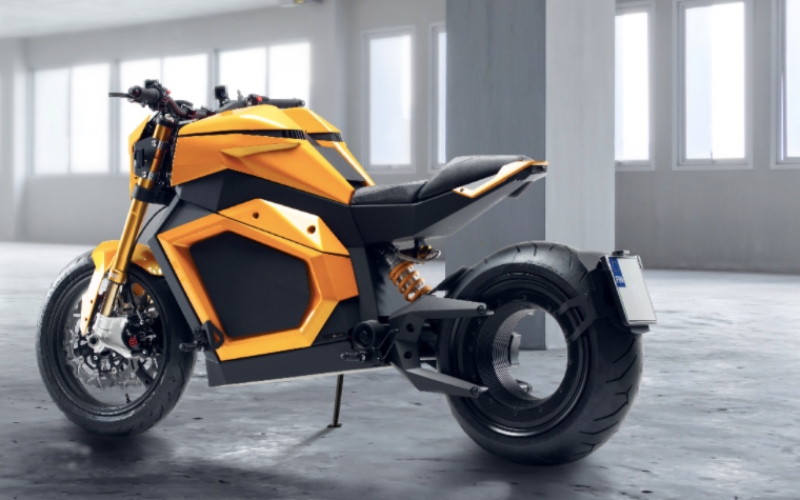 11. Gogoro Smartscooter S2 ABS
If you want extreme torque — we are talking 213 N.m — then the Gogoro Smartscooter S2 ABS is the electric motorcycle for you. The bike can go from 0 to 31 mph in 3.8 seconds and prides itself on giving riders an 'electrifying trip every time' thanks to its performance and riding mechanics. The design has also considered safety aspects and incorporated a Bosch 10 anti-lock brake system, which monitors the front and rear wheel at a frequency of 200 times per second. This can prevent wheel lock.
12. Zero FXS
The Zero FXS is described as a stealthy supermoto, which is every bit as awesome as it sounds. It offers precision handling, quick acceleration, and it is the perfect bike for the city streets. You can customize your bike to suit your needs by choosing the ZF3.6 or ZF7.2 specifications, the latter of which offers 100 miles city range, compared to the ZF3.6s 50 miles. The standard charge time and distance may differ, but the speed remains the same regardless of your choice. Expect to be zipping around town with a top speed of 85 miles per hour.
13. Evoke Urban S Mk20
Evokes Urban S electric motorcycle was launched in 2020 and is a fantastic option for the individual who wants a stylish, economical, and environmentally aware ride. You can enjoy a refill in 3 hours with your onboard chargers and reach a top speed of 80 mph. That may not be the fastest Italian-styled electric bike on the market, but do you need more than that when you're riding in town? Another highlight is the precision braking, lack of clutch, and the 400cc of torque, all of which make for an unforgettable riding experience.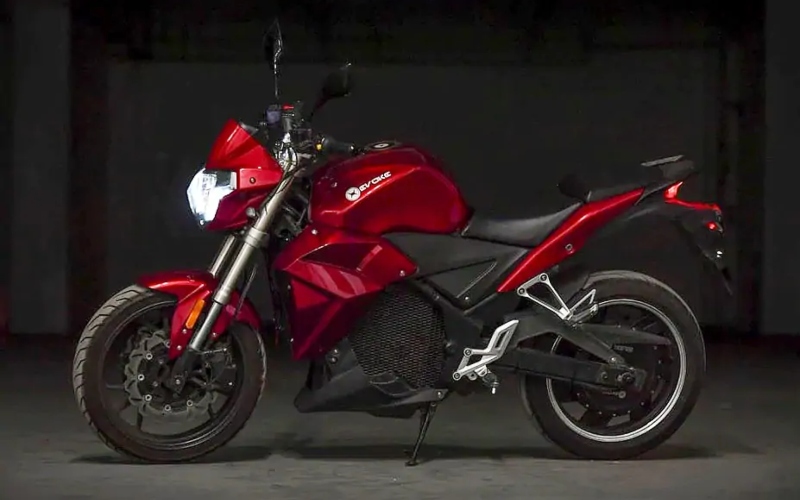 14. Lightning Strike
Lightning Motorcycles has continued to experiment, using their LS-218 Superbike as inspiration. They have taken the innovation and design from this bike and applied it to the all-new Strike. In many ways, these bikes are the same, or as the company states, they share clear design DNA. The appearance is almost identical, but the new version is more compact. It has a top speed of 135 mph, peak torque of 186 ft/lb drive unit, and a city range of 200 miles. The Strike has three battery sizes, depending on your preference. It has been engineered on the track but designed for urban use, and it is everything motor enthusiasts want it to be!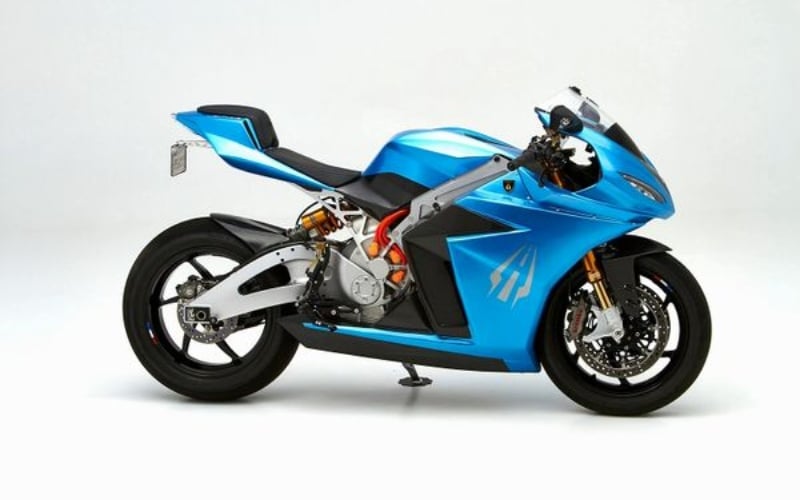 15. Vespa Elettrica
Vespa has long been celebrated as a company that makes excellent scooters, but now they've created their first eclectic option, and it's as stylish as you would expect. It is not the fastest bike on the market, but this is a company that has been tried and tested and will appeal to an individual who wants a brand they can trust. It's an excellent option for a leisure ride or if you're going to get to and from work. Plus, it is agile and easy to control, making for a simple yet comfortable ride.
16. CSC City Slicker
The CSC City Slicker is an electric motorcycle that is opening up the zero-emissions market to everyone. What we mean by this is that it comes with a low price tag, making the dreams of having an e-bike more attainable. A few highlights of this design include a top speed of 46.6 miles per hour, a decent range depending on speed, and regenerative braking to help battery life. There is also a 12-month unlimited mileage warranty.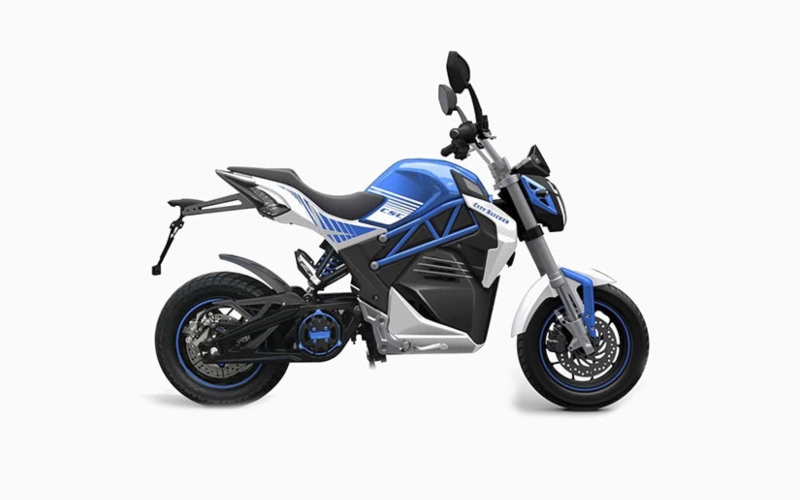 17. Gogoro Smartscooter S2 Adventure
Gogoro Smartscooter S2 Adventure is similar to the S2, but it's been altered slightly to suit those who want to venture on the open road. The model has been described as the toughest and sportiest version yet, but they've also expanded the rack, so you're able to carry more gear on your travels. Other highlights include a specially designed suspension, which is higher and can increase the shock-absorption if you head onto uneven terrain. There are also waterproof travel panniers and a floor mat with anti-slip strips. What more could you want?!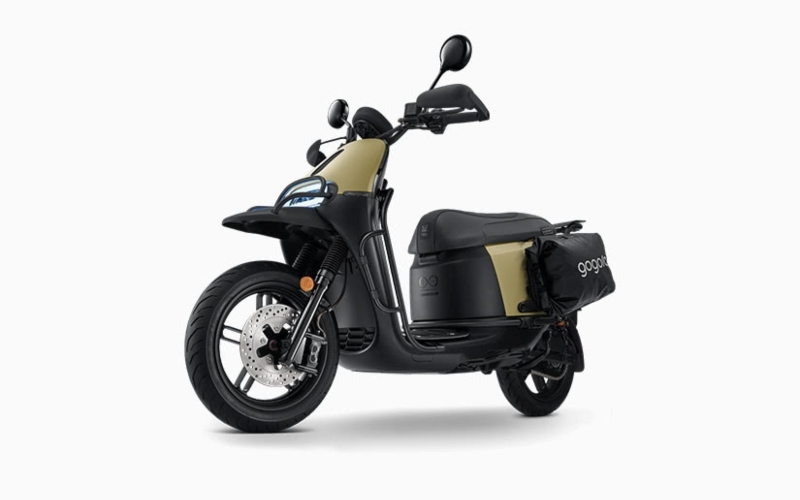 18. Honda PCX ELECTRIC
Honda made its intention to create an electric range known in 2018, with PCX Electric. In addition to the innovative technology, you can also expect a comfortable riding position and a bike that is easy to handle. There is a SMART key system. Plus, a travel distance on a single charge of around 37 mph. It's an excellent choice for everyday urban use.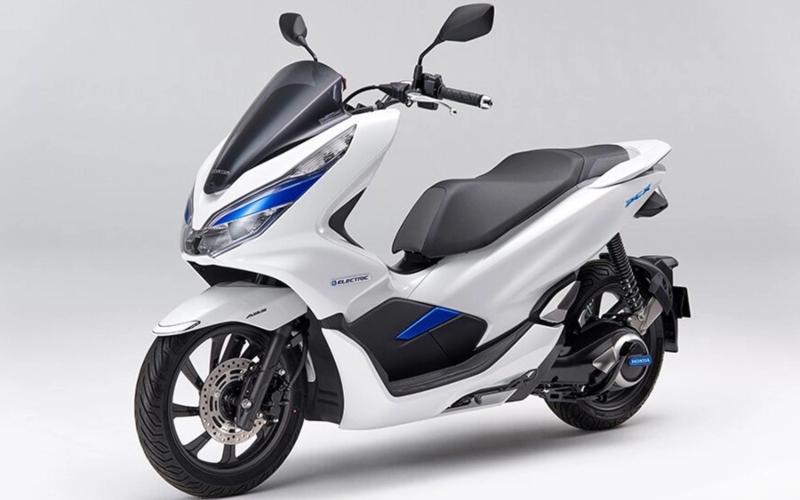 19. Victory Empulse TT
The Victory Empulse TT delivers much more than a cool name and impressive appearance; it has a range of 60 miles, depending on speed and use, a top speed of around 110 mph, and a powerful battery. The Brammo Lithium-ion battery has a 10.4 kWh capacity and takes just four hours to charge. It has been on the market for a few years now, having been first released in 2016. Still, it remains relevant and a great purchase for someone who wants an everyday bike for daily commutes but is also passionate about sustainability.
20. Lito Sora Generation 2
The Canadian company, LITO motorcycles, decided to celebrate their 10th year in business by creating an electric bike that you want to own. When they released Sora Generation 2, people took notice. It is performance-driven and innovative, plus it's sporty and incredibly cool to look at. Generation 2 has a powerful battery, can reach 0 to 60 mph in only 3 seconds, and is crafted using lightweight carbon fiber parts for optimal performance. Additionally, it has won a Red Dot Award for its design.
FAQs
What is the fastest electric motorcycle?
The fastest electric bike on the market is the Lightning LS-218. As the name suggests, this motorcycle is all about speed, reaching up to 215mph. Plus, it offers powerful acceleration reaching 0 - 60 mph in 2.2 seconds.
How far can an electric motorcycle go?
The range of an electric motorcycle depends on several factors; your driving style, whether you are riding in the city or on the highway, and the size of the battery pack. Other things to consider include the rider weight and terrain. Bikes like the Damon Hypersport Premier have up to a 200-mile range on a single charge, while the Brutus V9 can go up to 280 miles.
What companies make electric motorcycles?
Many companies have shifted their focus to electric motorcycles. These include tried and trusted brands such as Arc, Vespa, and Harley-Davidson. Other notable manufactures are Lightning, Zero, Lito Sora, and Gogoro.
Who makes the best electric motorcycle?
To determine who makes the best electric motorcycle is really up to the user. What do you want from a battery-powered bike? Is it speed and agility? Is it the range or power? These are factors that you have to consider. Some of the companies mentioned above and their bike models are among the best on the market.
Which electric motorcycle has the longest range?
The Brutus V9 is considered to be the electric motorcycle with the longest range. The bike can go up to 280 miles on a single charge.
SUBSCRIBE TO OUR NEWSLETTER
Subscribe to our mailing list and get interesting stuff and updates to your email inbox.