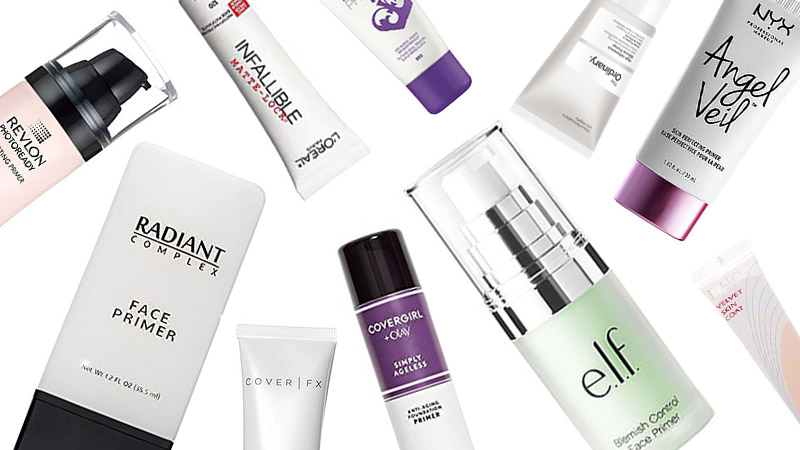 You don't have to break the bank to invest in a trustworthy primer. Creating a flawless base for your foundation, a primer should last all day, smoothing imperfections and fine lines for a perfect complexion. With so many different primers on the market, you can have your pick of a matte, smooth, or dewy finish. Whether you have oily, combination or dry skin, it has never been easier to find a primer that works for you. Read on to find out our pick of the best drugstore primers that boast quality, quantity, and more for your money's worth.
1. Covergirl + Olay Simply Ageless Makeup Oil-Free Serum Primer
An anti-aging product and makeup primer all in one, this favorite pick from Covergirl will hydrate and plump skin. Containing Olay Regenerist Complex, your skin's elasticity will be boosted as well as firmed. Wrinkles, fine lines, and sunspots are blurred and less visible while creating a radiant base for foundation. The consistency is slightly thicker, meaning that larger pores are filled, and the skin is super plumped.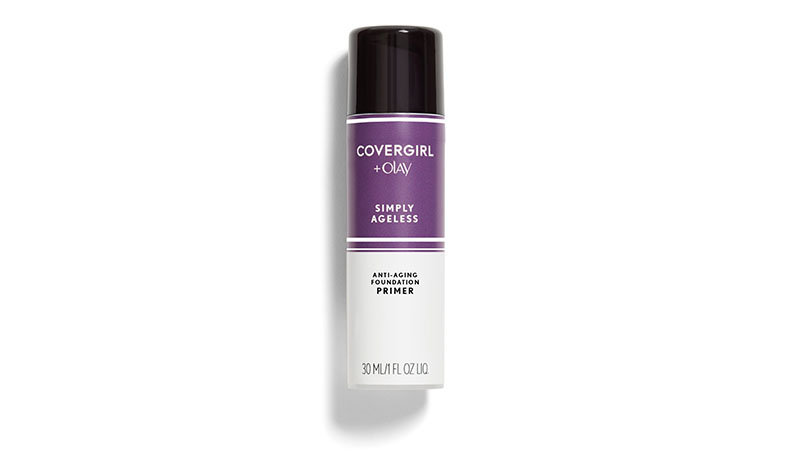 2. L'Oreal Infallible Pro-Lock Matte Primer
An impressive primer from L'Oreal's Infallible range, this Pro-Lock Matte Primer completely locks in makeup and foundation that will last you all day. With the matte formula, this primer not only blurs imperfect skin and uneven tones, but it also significantly reduces oil and shine to nothing. Perfect for oily to combination skin or blemish-prone skin, your complexion will be silky smooth.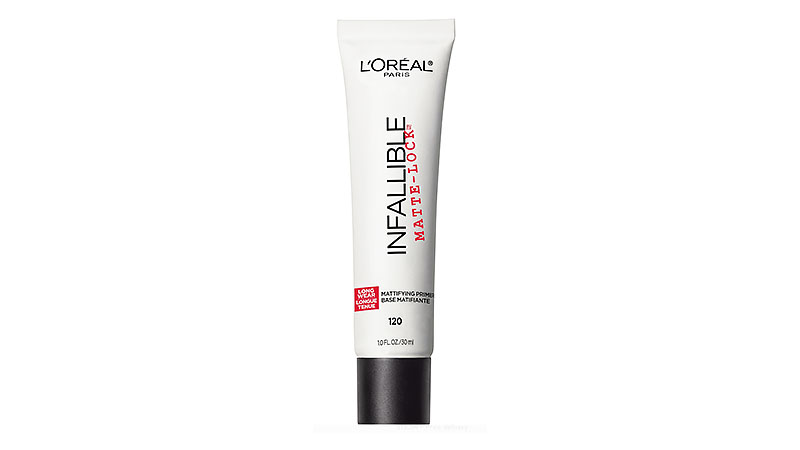 3. E.L.F. Blemish Control Primer
If creating a smooth canvas for your foundation wasn't enough, E.L.F. Blemish Control Primer also boasts incredible anti-acne ingredients that work while you have makeup on. Containing tea tree, salicylic acid, and vitamin E, your blemishes and breakouts will be kept at bay. The product has a smooth texture, complete with a matte finish, priming skin for a perfect complexion.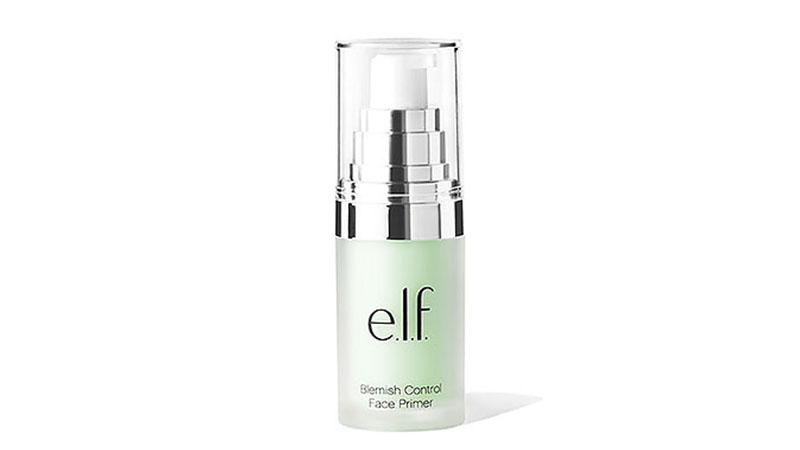 4. Rimmel London Stay Matte Primer
There's a reason Rimmel London Stay Matte Primer is on almost every drugstore primer list. High quality but low cost, this primer is extra matte, creating an oil-free base. This product is lightweight and controls shine for up to eight hours, meaning it lasts you all day, but without the greasy, heavy finish of some makeup products. Preparing the skin for your foundation has never been easier than this, with the matte formula blurring pores and skin imperfections. Additionally, this primer won't clog your pores, and if you like, this product can also be used on top of makeup for a long-lasting finish.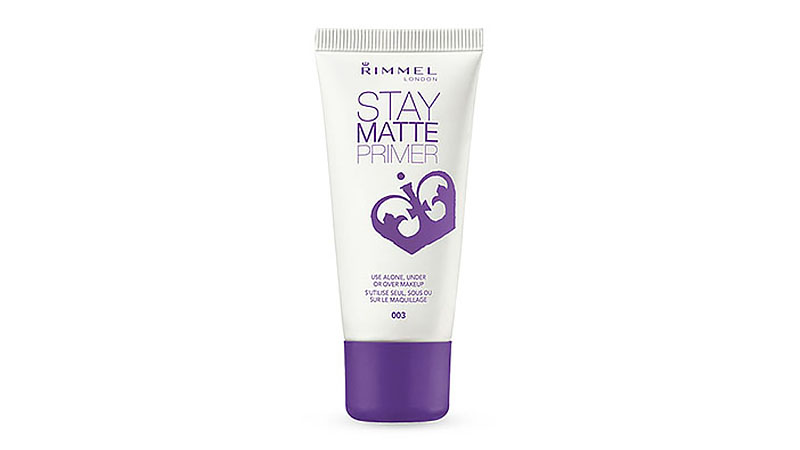 5. The Ordinary High-Adherence Silicone Primer
There is so much to love about The Ordinary High-Adherence Silicone Primer. Acting as both a hydrator and makeup primer, you can apply it as a base for your foundation, or use it in the last step of your skincare regimen to plump skin. If blurring pores and evening skin isn't enough, the primer is also vegan, cruelty-free, alcohol-free, and oil-free, meaning you can have a flawless complexion without the guilt. The silicone base means a longer-lasting, matte finish.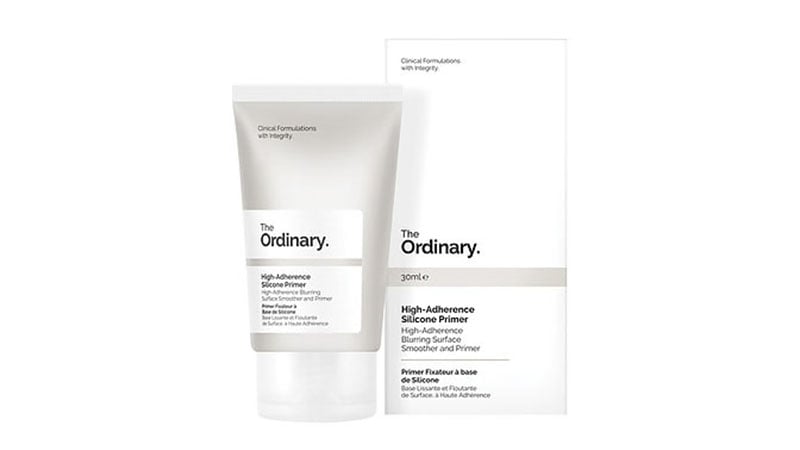 6. DHC Velvet Skin Coat
On top of the attractive packaging, DHC Velvet Skin Coat works hard to smooth imperfections, fine lines, and pores. The gel-like consistency is applied over the skin, creating a flawless base for your makeup or a smooth complexion if you want to go makeup-free. Perfect for oily to combination skin, this primer helps to reduce oil all day, leaving skin soft and silky. Even better, the finish is matte and transparent.

7. Revlon PhotoReady Primer
Get your skin photo-ready with Revlon PhotoReady Primer. This product is tinted, meaning that it diffuses light to soften imperfections and fine lines. Creating a smooth, perfect canvas for your foundation, you can be assured it will stay in place all day. Otherwise, use it on its own for a seamless complexion, with pores significantly blurred and reduced.
8. NYX Professional Makeup Angel Veil Oil-Free Skin Perfecting Primer
Another cult favorite of beauty lovers wide and far, NYX Angel Veil is an oil-free formula that is super lightweight. Smooth ofter cleansed, moisturized skin for a silky, soft finish that creates a second skin. Minimizing shine and oily skin, this primer will create a complexion that is unlike any other. Moreover, your foundation will glide over this and melt into the skin.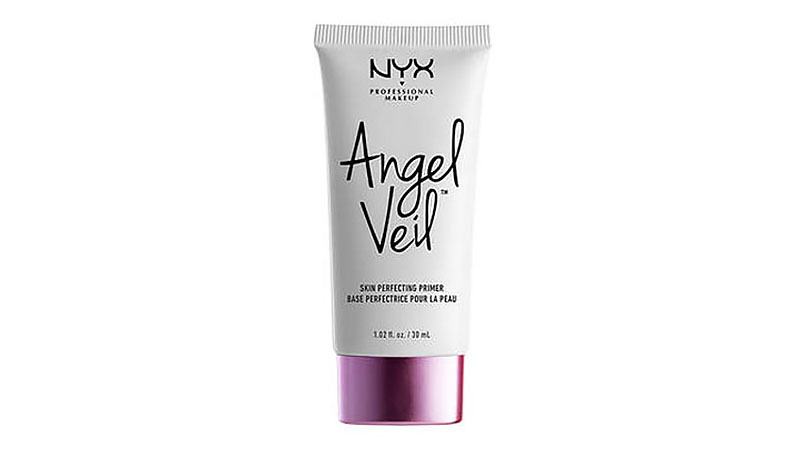 9. COVER FX Anti-Aging Primer
What's not to love about Cover FX Anti-Aging Primer? Vegan, clinically tested, free from parabens, with anti-aging properties, you can't go wrong. While softening fine lines and wrinkles, your skin will be transformed into a radiant canvas, ready for your favorite foundation. This primer also plumps skin with an anti-aging formula containing antioxidants and peptides. It is also hydrating, so we recommend it for normal to dry skin types.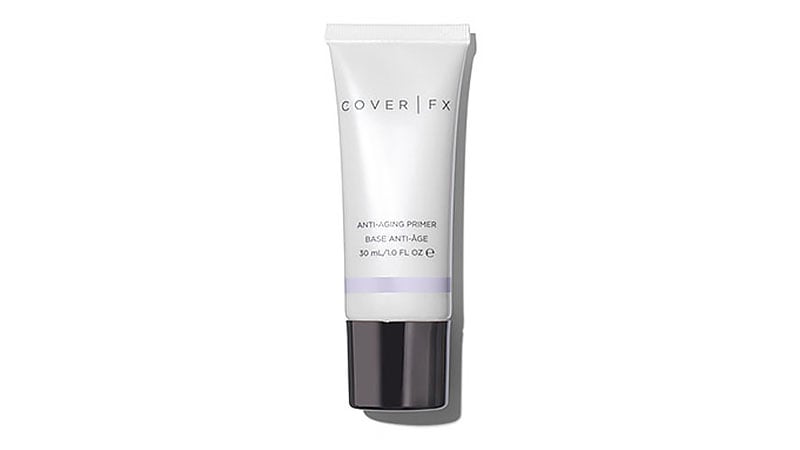 10. Radiant Complex Face Primer
Create a creamy, smooth base for your makeup with this primer from Radiant Complex. Paraben-free and not tested on animals, you can feel good about wearing this product daily. This primer glides onto skin for a seamless finish, and you can be guaranteed that it will last all day. For those wanting a silky finish, look no further than this product. Simply doing the job of a primer without all of the fancy extras, Radiant Complex Face Primer is excellent quality and for minimal cost.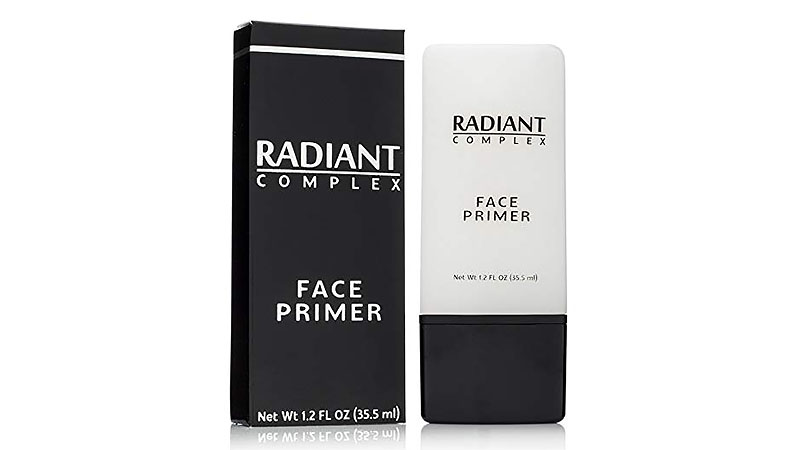 FAQs
What is a primer?
A primer is a product that you use after moisturizing and before concealer or foundation. It helps to smooth out imperfections creating a flawless base and gives your makeup something to hold on to. It will also help your makeup last and improve the coverage. There are different kinds, which include illuminating, color-correcting, mattifying, hydrating, and pore-minimizing. What you choose will depend on your skin's needs.
How to use a primer?
Complete your skincare routine as normal by washing, toning, applying serums, and finishing with moisturizer and sunscreen. Once that's all settled into your skin, apply a pea-sized amount of primer with your fingers working from the center to the outside. Let it dry and settle, then continue with the rest of your makeup as usual. If you want to level up even further, you can also get primer specifically designed for your lips, eyelids, and lashes.
What is the best drugstore primer?
Some of the best drug store primers include Covergirl + Olay Simply Ageless Makeup Oil-Free Serum Primer, L'Oreal Infallible Pro-Lock Matte Primer, and E.L.F. Blemish Control Primer.
SUBSCRIBE TO OUR NEWSLETTER
Subscribe to our mailing list and get interesting stuff and updates to your email inbox.