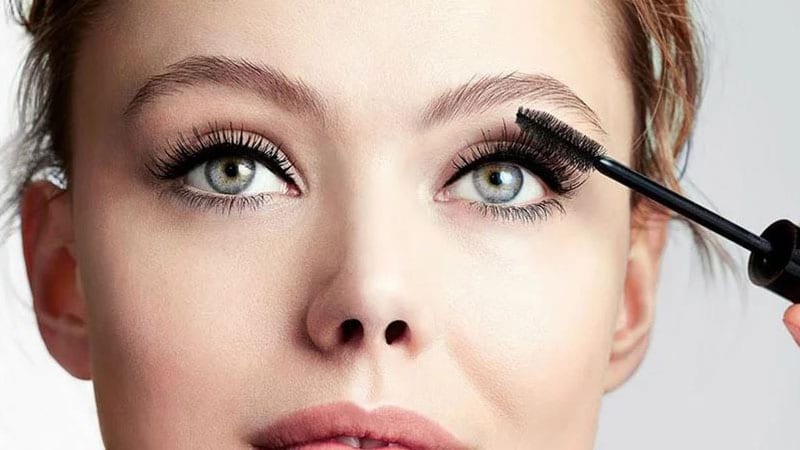 There's no denying that mascara is a miracle-worker. With the ability to turn small and tired peepers into bright and bold eyes, this beauty product is essential for every woman. Of course, not all mascaras are created equal. While a special few will provide outstanding volume and length, many others will leave you with clumps, flakes, and smudges. No matter how short or thin your lashes naturally are, they're sure to appear big and bold with these best mascaras that makeup artists swear by.
RELATED: 10 Best Drug Store Mascaras
RELATED: 10 Best Waterproof Mascaras
1. All Natural Mascara by Chic Republic
Are you in need of a hypoallergenic mascara for your sensitive eyes? Look no further than Chic Republic's All Natural Mascara. This gentle beauty product is hypoallergenic, paraben-free, and 85% organic. Made using nourishing chamomile and vitamin E, it's also ideal for contact lens wearers.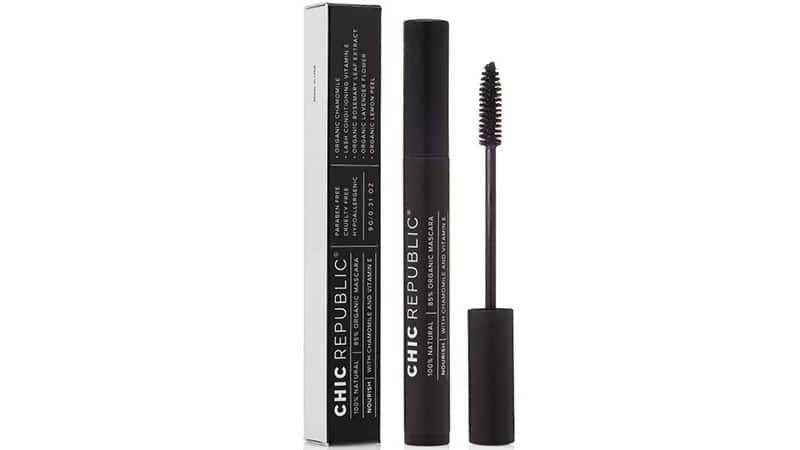 2. L'Oréal Paris Double Extend Beauty Tubes Lengthening Mascara
Stop cursing your naturally short lashes and start loving the incredible extra length provided by L'Oréal Paris Double Extend Beauty Tubes Lengthening Mascara. This two-in-one mascara will give your lashes the appearance of eyelash extensions without the hassle. In fact, the product is so enhancing that it can create 80% longer-looking lashes. The formula works by forming a topcoat of tubes around your lashes that are designed to look like extensions and last all day without smudging, smearing or flaking.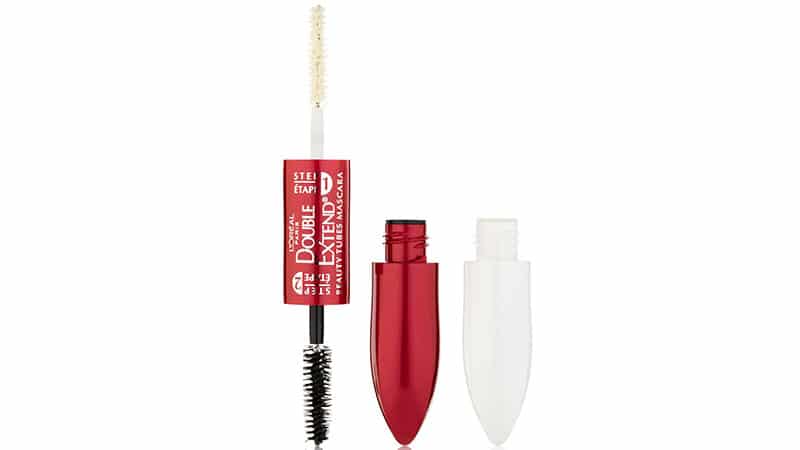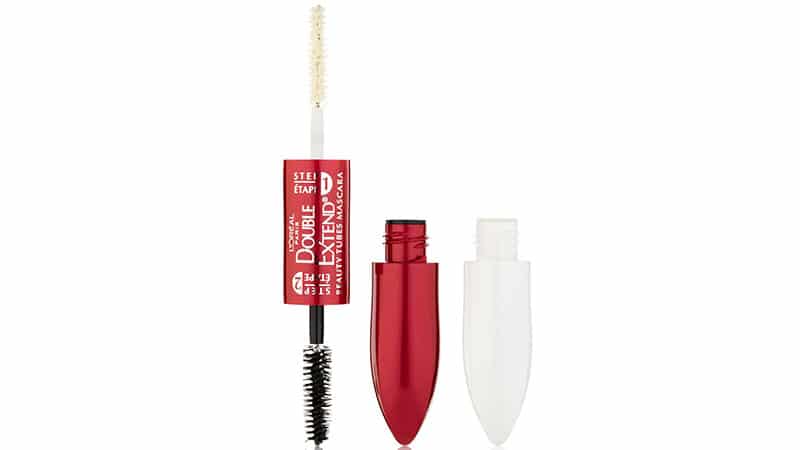 3. Maybelline New York The Falsies Volum' Express Washable Mascara
When it comes to drugstore mascaras, Maybelline is hard to beat. While the brand's products are highly affordable, they're also of excellent quality, and there's a lot of them. Therefore, you can find a great mascara for your lashes, no matter what your needs are. If you're after astounding volume, for example, The Falsies Volum' Express Washable Mascara is a perfect purchase. The product, which boasts a great formula as well as a spoon-shaped brush, produces instant false lash glamour.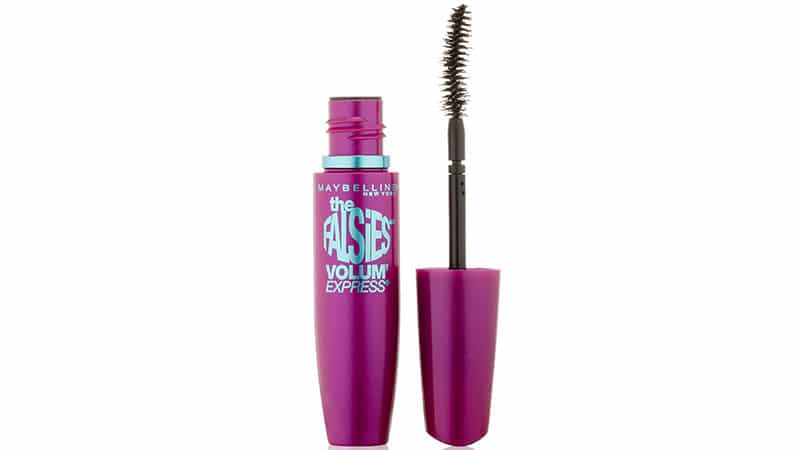 4. Too Faced Better Than Sex Mascara
Too Faced's Better Than Sex Mascara is a magnet for compliments. The game-changing mascara is known to give its wearer full, defined and unbelievably long lashes with but a coat or two. Utilizing film-forming polymer, Better Than Sex is a smudge-proof mascara that is intended to last all day. Just swipe it on in the morning using the hourglass brush, and you'll have intense, beautiful eyes until bedtime.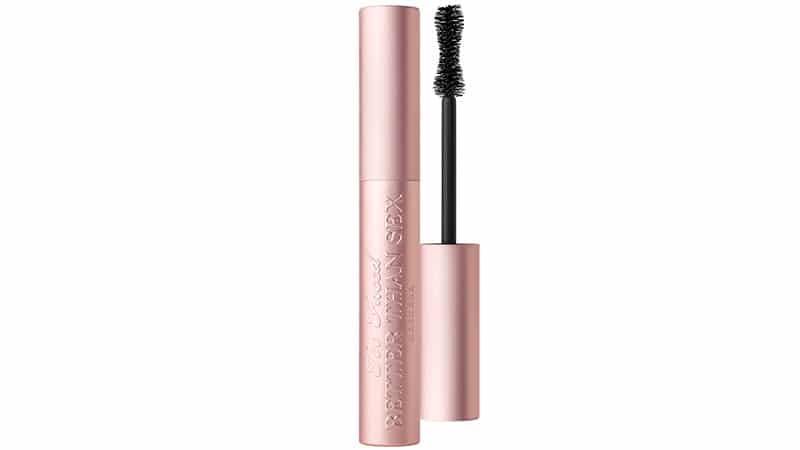 5. Benefit They're Real Beyond Mascara
If you're looking for a mascara recommended by makeup artists and beauty lovers, They're Real Beyond Mascara by Benefit is a perfect choice. Ladies from all professions love this top beauty product for its ability to boost length, volume, lift, and curl. Featuring a long-wear formula that is designed not to clump or dry out, this excellent mascara will provide your lashes with a luscious, glossy finish.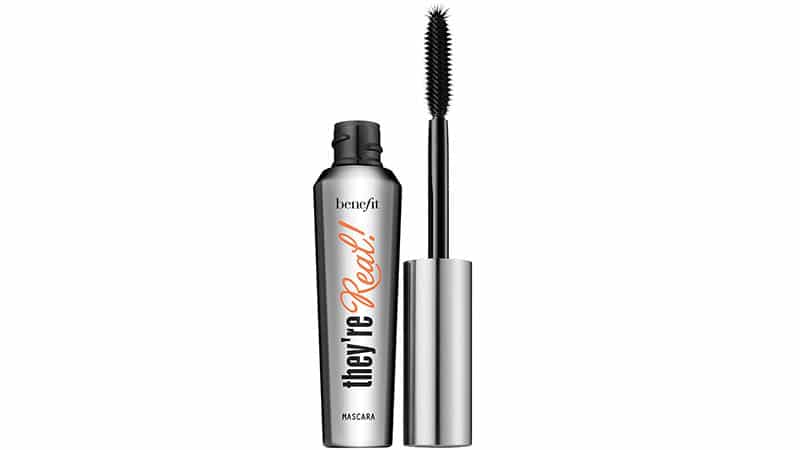 6. CoverGirl Clump Crusher Extensions LashBlast Mascara
In the pursuit of longer, more voluminous lashes, clumps are often an unwelcome addition. Luckily, you can now achieve standout lashes without a clump of mascara in sight. All you need to do is purchase CoverGirl's Clump Crusher Mascara. This amazing drugstore mascara will leave you with lovely defined lashes thanks to its curved brush that sweeps away excess product.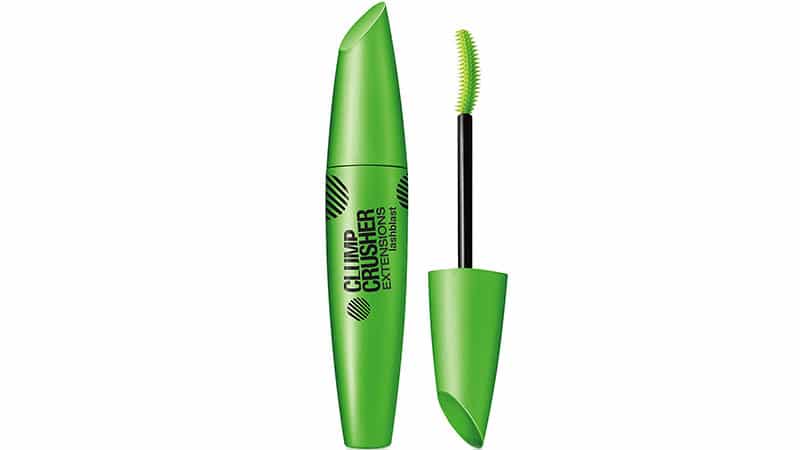 7. IT Cosmetics Superhero Elastic Stretch Volumizing Mascara
Do you need saving for short lashes? If so, picking up IT Cosmetic's Superhero Elastic Stretch Volumizing Mascara should be next on your to-do list. This exceptional mascara uses elastic stretch technology to individually wrap each lash and transform it to appear longer and thicker.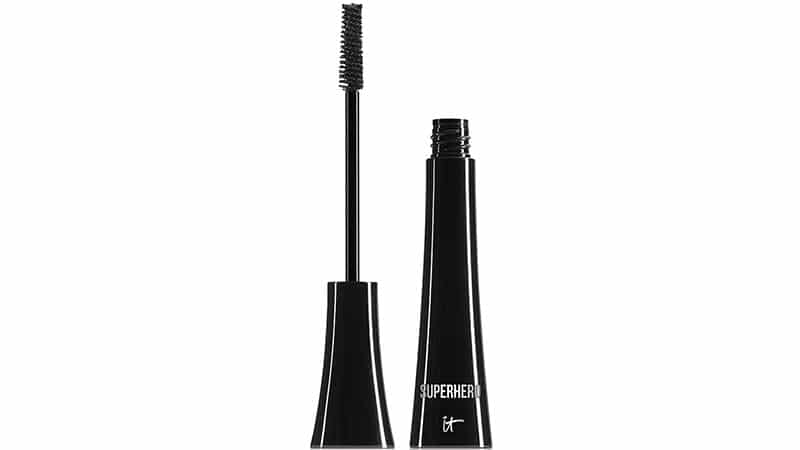 8. W3LL People Expressionist Mascara
Mascara can be troublesome for sensitive eyes. But, when it's made of 100% natural ingredients and utilizes pure mineral pigments, such as W3LL People's Expressionist Mascara, it can be gentle and safe. As such, achieving highly defined and luxurious lashes is easier than ever before for those with easily irritated eyes.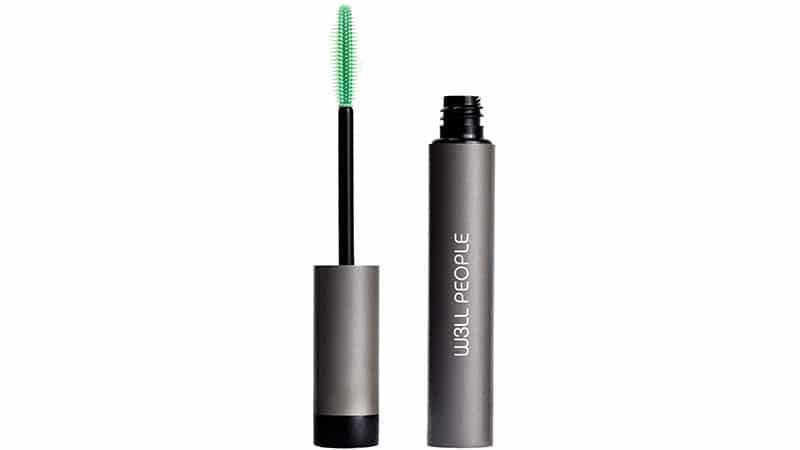 9. L'Oreal Paris Voluminous Original Waterproof Mascara
L'Oreal's Voluminous Mascara has long been a favorite of countless beauty lovers, and its waterproof version is just as beloved. Perfect for summer days spent at the beach, this expert makeup product provides 4-times fuller lashes without the risk of any accidental streaking or running.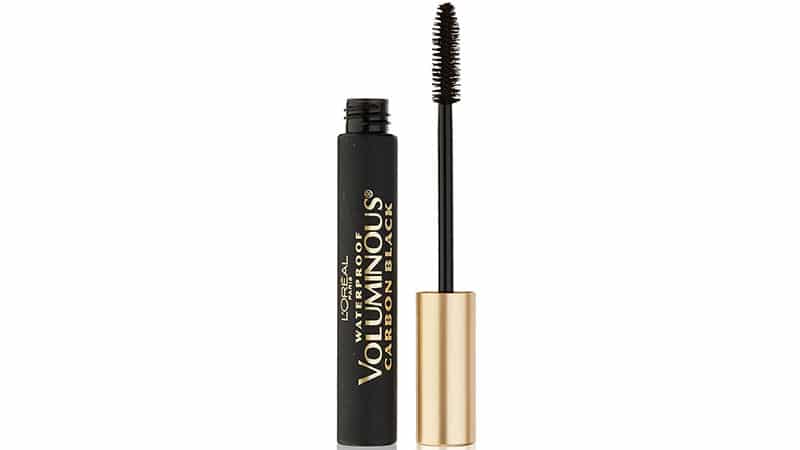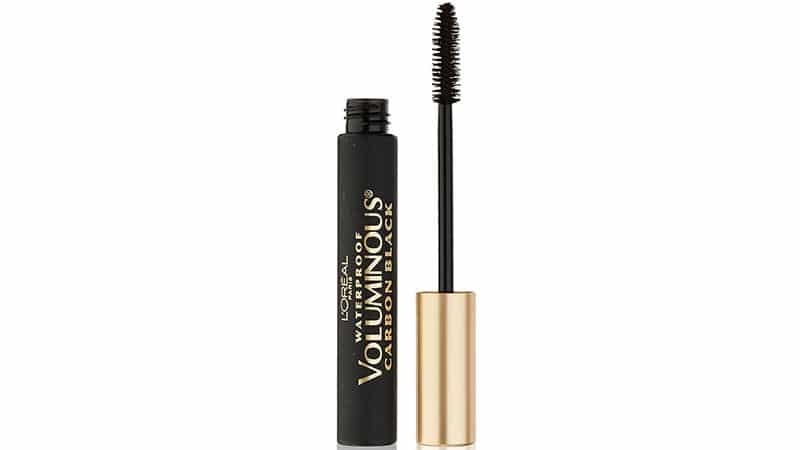 10. Maybelline New York Great Lash Clear Mascara
Maybelline's Great Lash Clear Mascara is ideal for use on both lashes and brows. The transparent beauty product features a gel formula that conditions and separates strands for a healthy and naturally polished appearance. Add it to your makeup kit for days when you want a beautiful 'no makeup' look.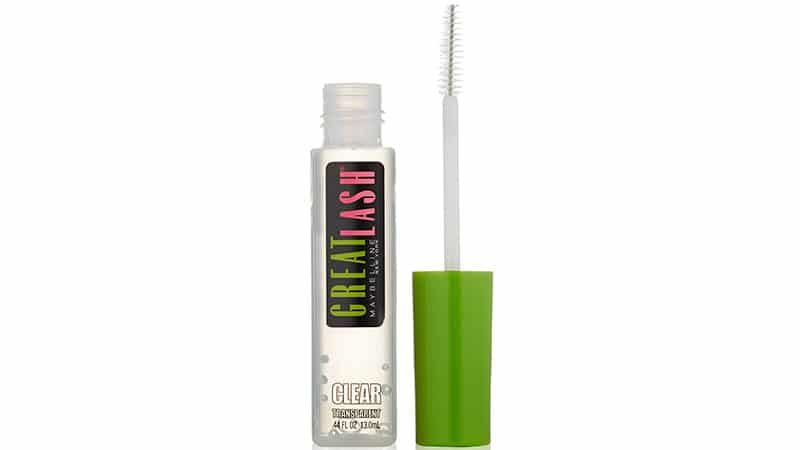 11. CoverGirl Full Lash Bloom Mascara
Even if you were trying, you probably couldn't make CoverGirl's Full Lash Bloom Mascara clump. The beauty product, which features a soft mousse formula, is perfect for lengthening and separating lashes without causing accidental product build-up. It's also ophthalmologically tested and suitable for contact lens wearers.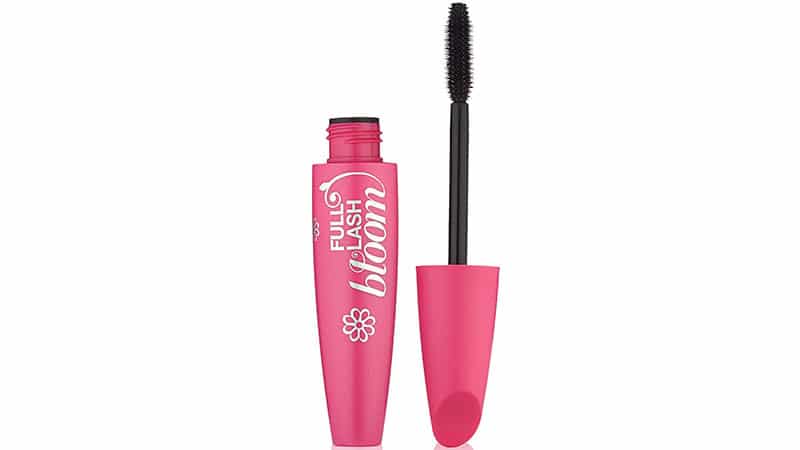 12. Benefit Roller Lash Curling and Lifting Mascara
No time to use an eyelash curler? No problem. Benefit's Roller Lash Curling and Lifting Mascara will do the job on its own. Thanks to its instant curve-setting formula, this top mascara will leave your eyes looking wide and your lashes appearing beautiful for up to 12 hours.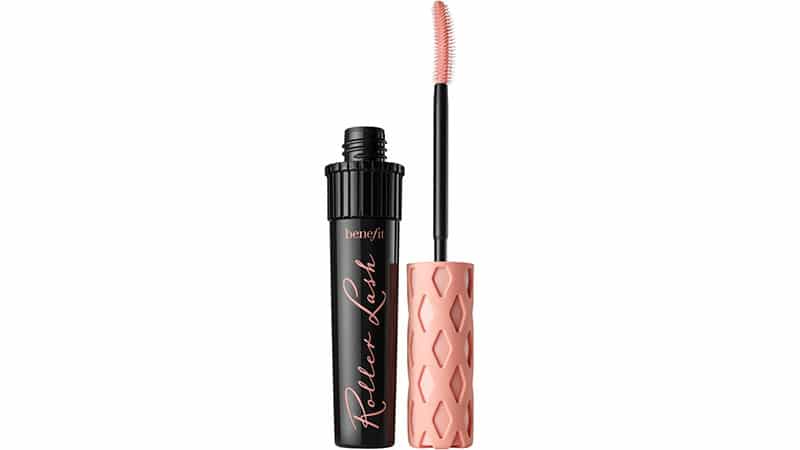 13. N.Y.C. New York Color Big Bold Curl Mascara
Getting gorgeous glam eyes became a whole lot easier when N.Y.C released its Big Bold Curl Mascara. Featuring an innovative oversized brush, this affordable yet impressive product plumps lashes and delivers up to 99% more lift and curl. Best of all, it only takes one swipe.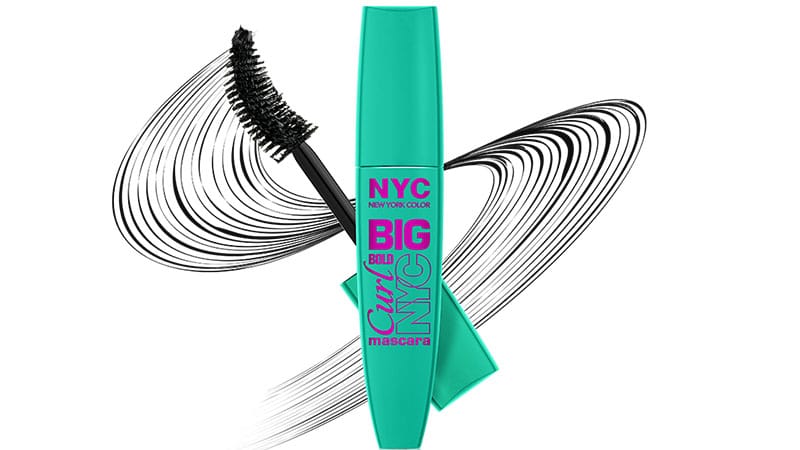 14. Endlessly Beautiful Natural Organic Mascara
Endlessly Beautiful's mascara is 100% natural, 85% organic, vegan, gluten-free, non-toxic, and contains no artificial colors, fragrances, or preservatives. On top of all that, it also works wonders and provides you with lush lashes that are strong and healthy.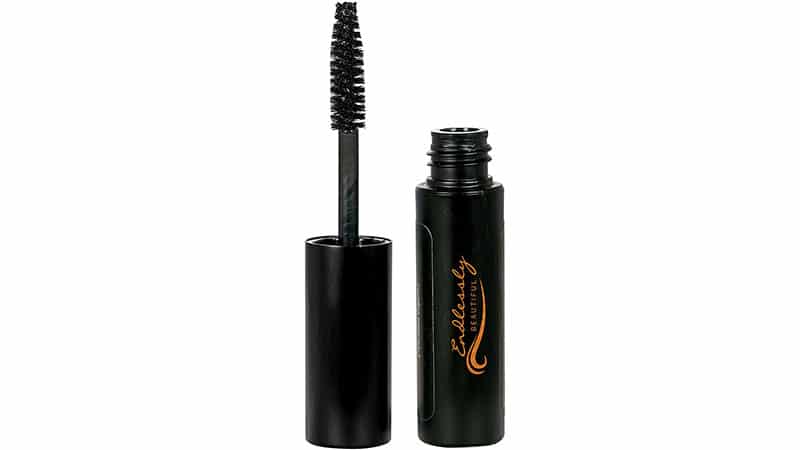 15. It's So BIG Volumizing Mascara by Elizabeth Mott
Elizabeth Mott's It's So BIG Mascara is a best-selling product for numerous reasons. Thanks to its unique formula and hourglass brush, this makeup master maintains incredible volume, length, and curl throughout the whole day. On top of that, it's also smudge-proof yet easy to remove.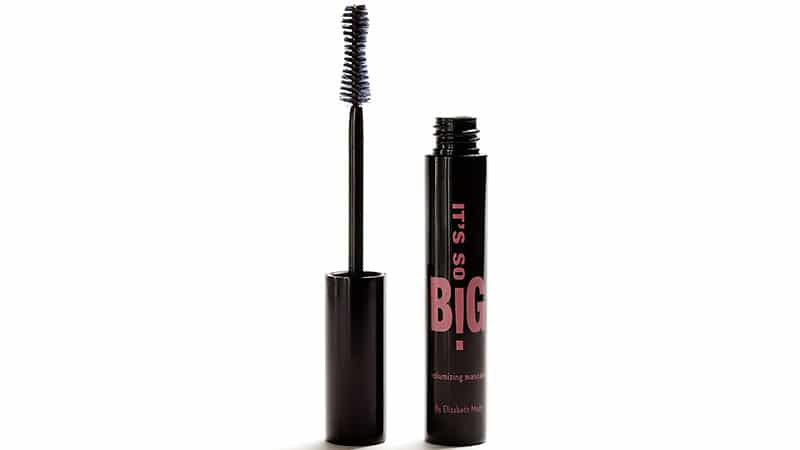 FAQs
What is the best mascara to use for volume and length?
If you want extra volume and length, try L'Oreal Paris Double Extend Beauty Tubes Lengthening Mascara, Maybelline New York The Falsies Volum' Express Washable Mascara, or Too Faced Better Than Sex Mascara.
What is the number 1 rated mascara?
It's impossible to get a consensus on a single best mascara. However, some of the most consistently high-rated mascaras include Too Faced Better Than Sex, Marc Jacobs Beauty Velvet Noir Major Volume Mascara, and Pat McGrath Labs FetishEyes Mascara.
Are mascaras bad for your lashes?
As a general concept, mascara is not bad for your lashes. Some formulas may include risky ingredients or cause allergies, in which case they should be avoided. You can also damage your lashes if you misuse mascara. This includes curling with mascara on, not removing it at the end of the day, or adding too many layers. When you do remove it, you want to be gentle so that you don't accidentally pull any hair out in the process. Finally, chuck out your expired mascara as harmful bacteria can be growing in that old tube.
Is clear mascara better than black?
Clear mascara is ideal for keeping lashes curled for a natural look. It also has other uses as brow gel, hair gel, lash primer, and you can even mix in loose eyeshadow to created custom colors. As such, it can be a great addition to your beauty box. However, unlike black mascara, it won't build volume or length, so if you're after bold lashes, choose black.
SUBSCRIBE TO OUR NEWSLETTER
Subscribe to our mailing list and get interesting stuff and updates to your email inbox.