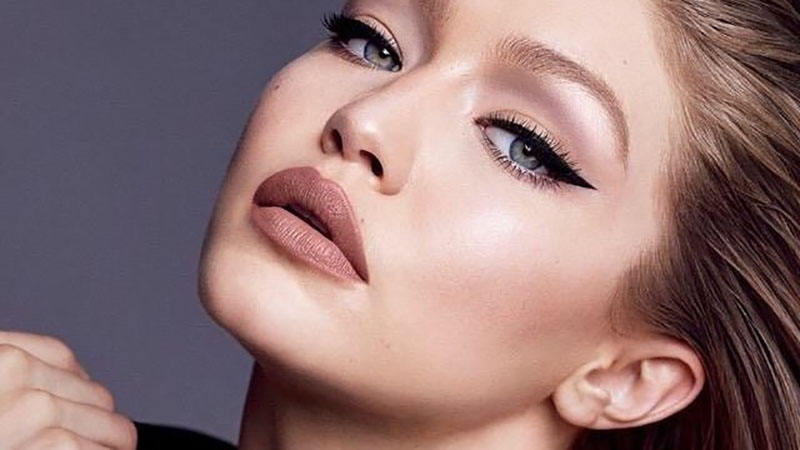 Who says you can't get drugstore makeup products that are just as good as the ones sold at department stores. In fact, most brands you can buy are the same however the price point can be much lower. So next time you run out of your favorite eyeliner, why not try your luck at the drugstore with one of these eyeliners that makeup artists swear by.
1. NYX Professional Makeup Epic Ink Liner
NYX ink liner is 100% waterproof and features a flexible brush tip that gives you control over the lines you create. Simply, press lightly or firmly, depending on how you want your liner to look. It also creates a super sharp wing due to its slender and supple tip, while the liner is intensely pigmented for an ultra-dark black that won't ever dull.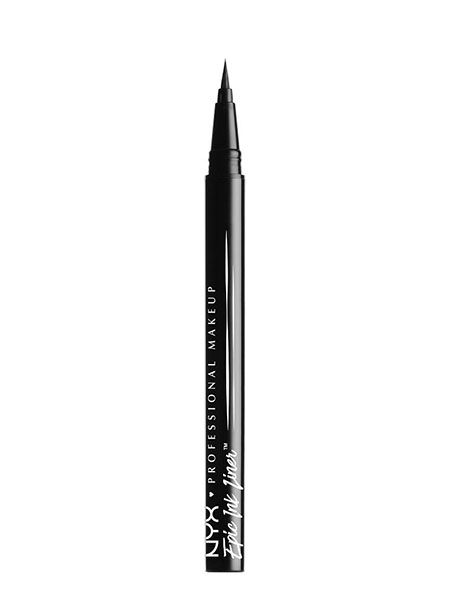 2. Rimmel Exaggerate Eye Definer
Rimmel London's waterproof eyeliner is a pencil that offers a gel-like, shiny finish. Its retractable applicator makes for easy use and lasts up to 10 hours, while the end also features a smudging tool. The pencil itself is very smooth and easy to apply due to its soft texture and fine tip that makes for a precise application. The pencil also comes in four colors, depending on how dark and dramatic you want it to be. When choosing your shade, be sure to think about what will match with your eye color and skin tone for the best results.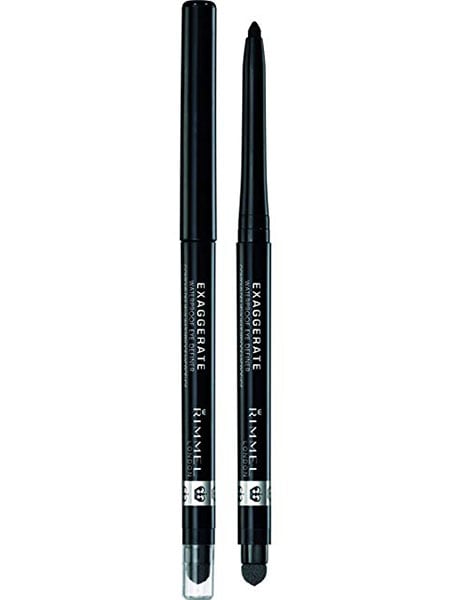 3. Maybelline Eyestudio Lasting Drama Gel Eye Liner
Maybelline's gel eyeliner is dermatologist and allergy tested, which means that this product is completely safe for those with sensitive skin or people who wear contact lenses. The formula is also oil-free and made with highly concentrated pigments in a clear gel base that intensifies your eye makeup. This gel liner is available in 10 super-saturated shades, ranging from Smooth Charcoal to Lustrous Saphire. With its huge range of shades, it's easy to find your perfect color.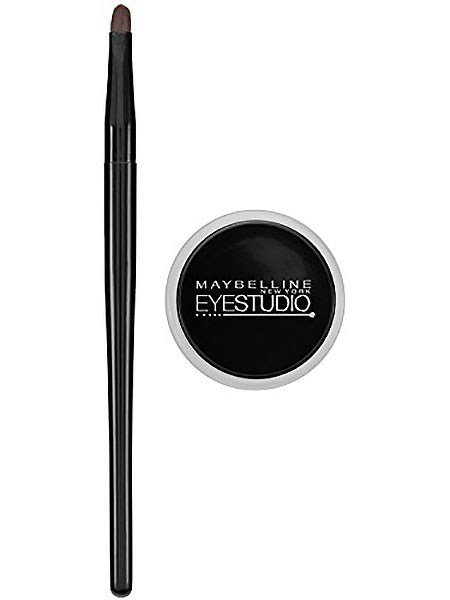 4. Covergirl Perfect Blend Eyeliner Pencil
Covergirl's eyeliner blends amazingly thanks to its smooth, gliding pencil and blending tip. Simply, sharpen the pencil to a point for precise lines, or softly blend and smudge for a smokey eye. Enjoy creating versatile looks, with only having to use the one pencil. It'll make your makeup application that much easier.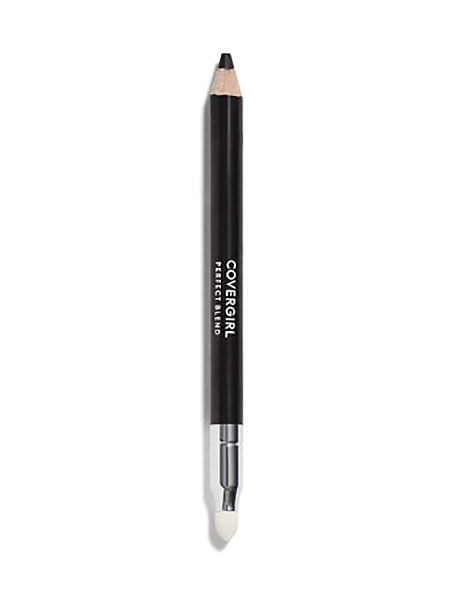 5. L'Oreal Paris Voluminous Smoldering Eyeliner
L'Oreal Paris Voluminous Smoldering Eyeliner has an ultra-fine tip that creates a gorgeous mesmerizing cat-eye. The shape of the pen adds control and precision when applying the liner, it's three sides allows you to get a good grip, like you would a pencil, while the tip creates a sleek and easy application.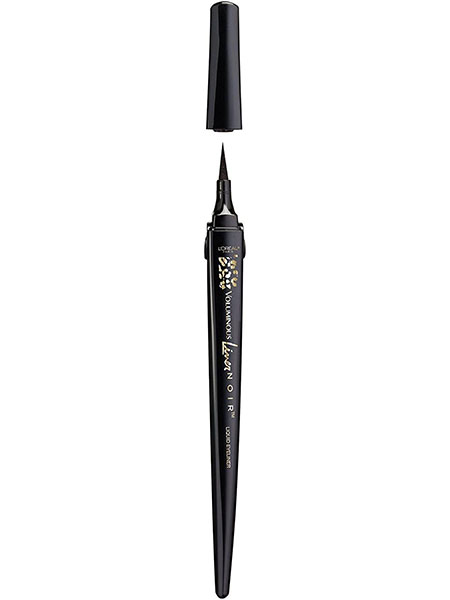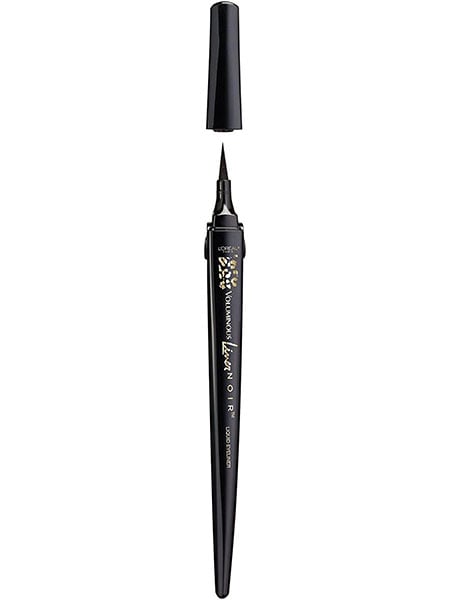 6. Revlon ColorStay Skinny Liquid Eyeliner
Revlon is apparently the number one long-wear brand with a formula that won't smudge, smear, transfer or fade all day. This specific eyeliner also has a 0.1 mm skinny tip for application, meaning you can create the most precise lines for a finer finish. If you're on the lookout for an eyeliner that is classic and simple, this is the one for you.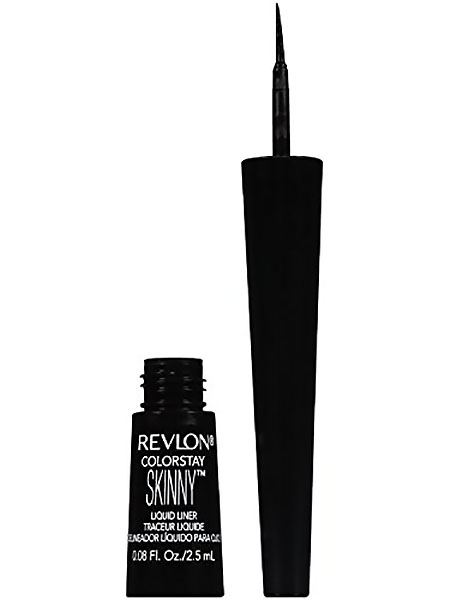 7. L'Oréal Paris Makeup Infallible Never Fail Pencil Eyeliner
The infallible never fail mechanical eyeliner is long-lasting and fade-proof, ensuring that it'll stay perfect for 16 hours. Not to mention that the formula is rich and creamy, so it glides onto the eyes easily and evenly. The eyeliner comes with a built-in sharpener and smudger to optimize and exaggerate your look. Yes, it's completely mess-free and easy.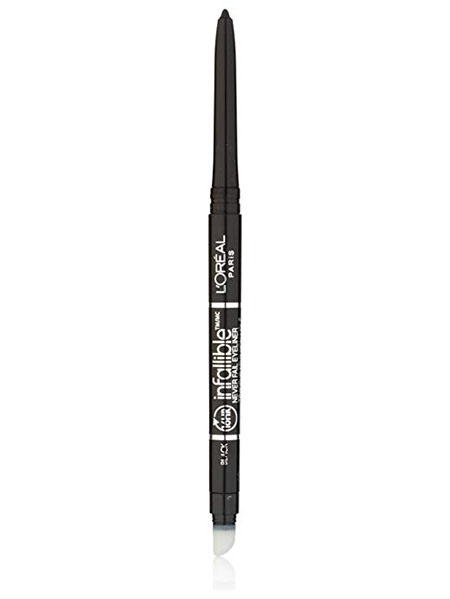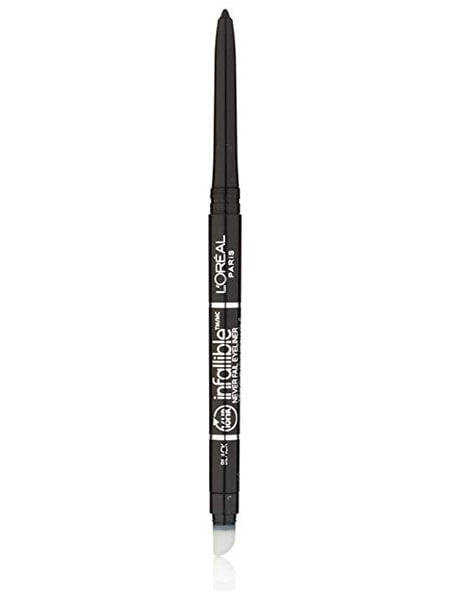 8. Revlon ColorStay Liquid Eye Pen
The Revlon liquid eye pen can be used to achieve a number of different looks. Whether you're looking to create a dramatic winged eye or a beautiful but simple little flick in the corner of your outer eye, this will do the trick. The intense formula makes for a mess-free application and will look perfect for up to 16 hours. The felt tip also allows the product to glide on easily, creating perfect lines, adding to your flawless makeup application.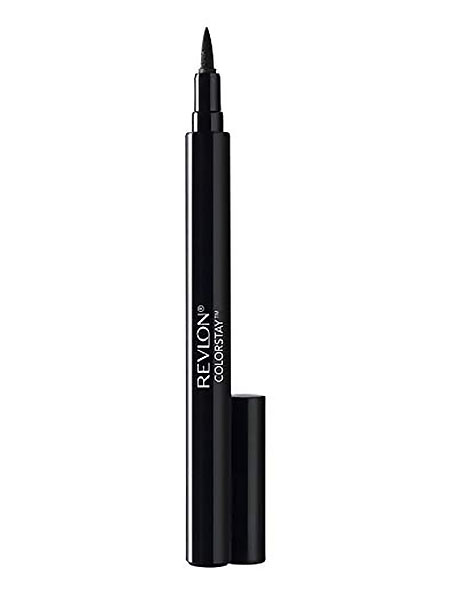 9. Milani Eye Tech Extreme Liquid Eyeliner
The Milani liquid eyeliner has an easy-to-use felt tip that allows you to create a thin, medium, or thick lines by adjusting the way you're holding the pen. The eyeliner glides on smoothly in a single stroke and is completely party-proof, meaning it won't shift or smudge. It's also transfer-proof and waterproof so no matter what, your eyeliner isn't going anywhere.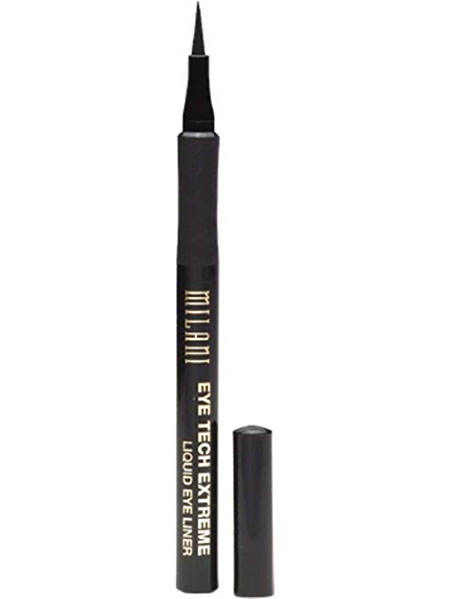 10. Bare Minerals Long-Lasting Eyeliner
Bare Minerals eyeliner is made from a nourishing, mineral-rich formula that is high in vitamin C. When first applied, the formula is quite soft and creamy so that it's easily blended, then it sets to a long-wearing finish. The retractable pencil includes a built-in sharpener for easy use, as well as an angled smudge tip for effortless blending. You will never find an eyeliner as easy to apply as this.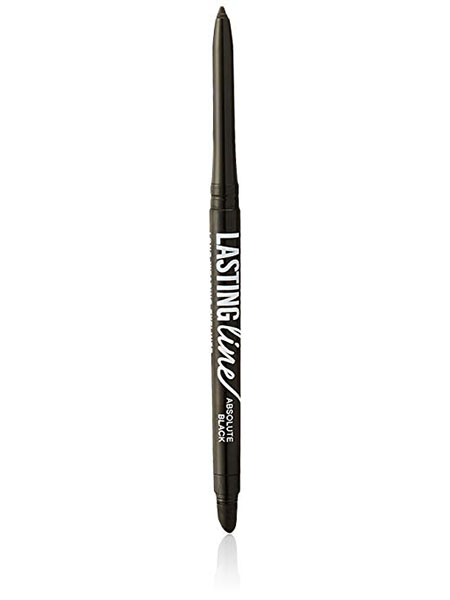 11. Physicians Formula Custom Eye Enhancing Eyeliner Trio
Physicians Formula's eyeliner trio is super shimmery and helps to brighten the eyes. Therefore, it's a great product if you're looking to make your eyes pop rather than simply circling them with sheer black. The three colors are all highly pigmented, to create a bold look and feature a thin tip to closely line the eyes. Though the best thing about this eyeliner pencil is the fact that it's 100% cruelty-free, hypoallergenic and dermatologist approved, making it friendly for everyone.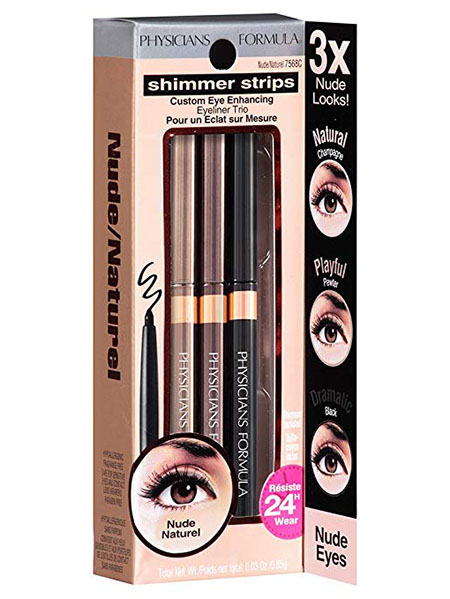 12. L'Oréal Paris Makeup Lineur Intense Felt Tip Liquid Eyeliner
L'Oréal Paris' liquid eyeliner has a unique applicator. This allows you to create very thin lines with great precision by gliding the tip along the lash line delicately, or bold, dramatic lines by increasing the pressure. You'll love the way that this eyeliner looks, with a finish that lasts up to 8 hours without shifting or fading.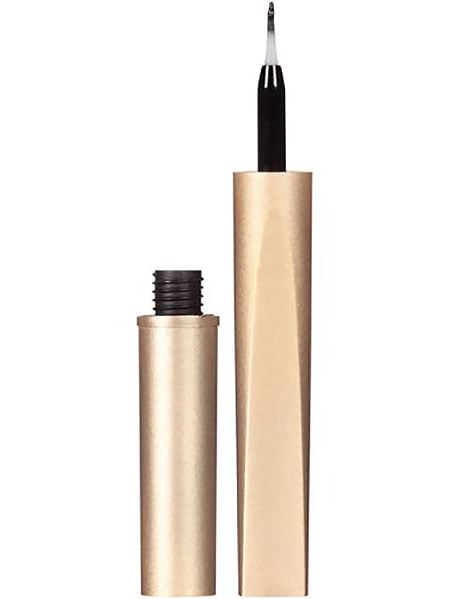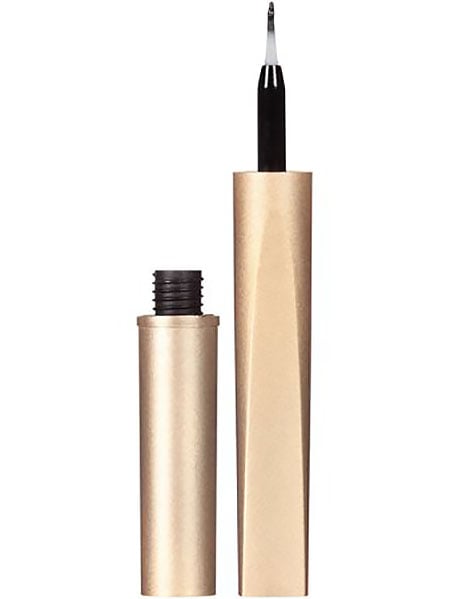 FAQs
What are the best drugstore eyeliners?
Some of the best drugstore eyeliners include L'Oreal Paris Makeup Infallible Never Fail Pencil Eyeliner, Revlon ColorStay Liquid Eye Pen, and Milani Eye Tech Extreme Liquid Eyeliner.
What is the best eyeliner to use that stays on all day?
If you're after an all-day eyeliner, try L'Oreal Paris Makeup Infallible Never Fail Pencil Eyeliner, Kat Von D Tattoo Liner, Bare Minerals Long-Lasting Eyeliner, and Revlon ColorStay Skinny Liquid Eyeliner.
What color eyeliner should an older woman wear?
Realistically, older women can choose whatever eyeliner color they like and feel comfortable wearing. However, sometimes black can be a bit heavy and accentuate dark circles and fine lines. If that's the case, opt for a grey, navy, or brown option instead. These will still give a fantastic definition and accentuate your eyes without being too full on.
Which Maybelline eyeliner is the best?
Maybelline says that their Eyestudio® Hyper Easy Liquid Eyeliner and the Eyestudio® Master Precise All Day Liquid Eyeliner are two of the best options in their range.
SUBSCRIBE TO OUR NEWSLETTER
Subscribe to our mailing list and get interesting stuff and updates to your email inbox.