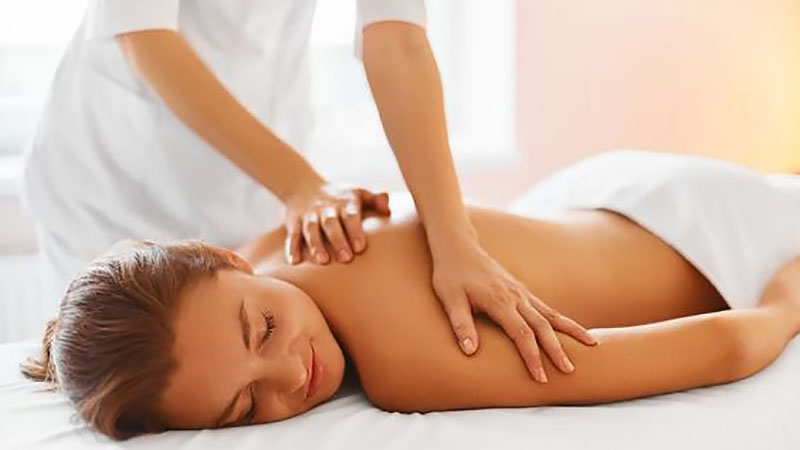 We all have those moments where we could do with a massage and unwind. Melbourne has an impressive array of day spas that are designed to do precisely that. Whether you're on your honeymoon or in need of a good old-fashioned massage, these resorts will hit the spot every time. Escape the hectic city life by visiting one of Melbourne's best day spas; they're so relaxing you'll never want to leave!
1. Crown Spa
There's nothing quite as luxurious as spending the day at Crown, and the Crown Spa is no exception. With massages, facials, and treatments designed to soften and renew your skin, you'll wonder why you didn't get there sooner. Reduce wrinkles, stress, and aching joints with their one-of-a-kind treatment; take a dip in their 25m lap pool, receive award-winning cosmetic procedures and unwind with indulgences you'll never forget. This is an experience that will leave you glowing from head to toe.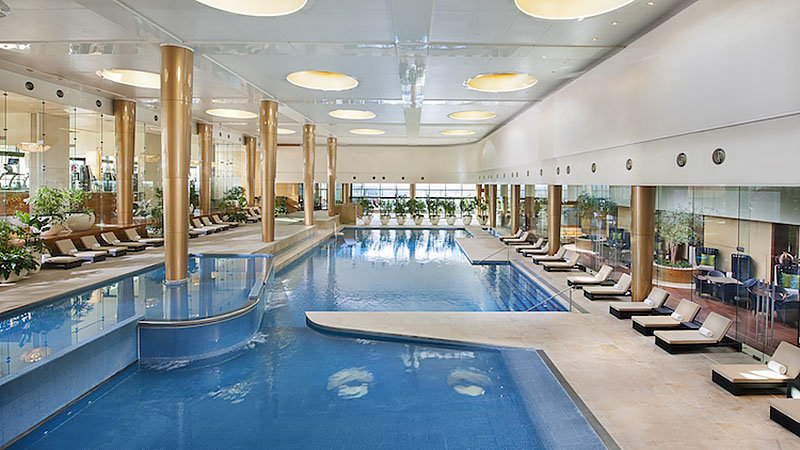 2. Chuan Spa at the Langham
Detox and relax in the surroundings of the contemporary and holistic Chuan Spa. Inspired by the philosophy of free-flowing water, the Chuan ritual is designed to reawaken your spirit and harmonise your body. Personalise your experience with a Tri-Bathing Ritual, a soak in saltwater to calm your mind and let all of your troubles slip away. This spa is so relaxing that you'll want to visit it every day.
VISIT: CHUAN SPA AT THE LANGHAM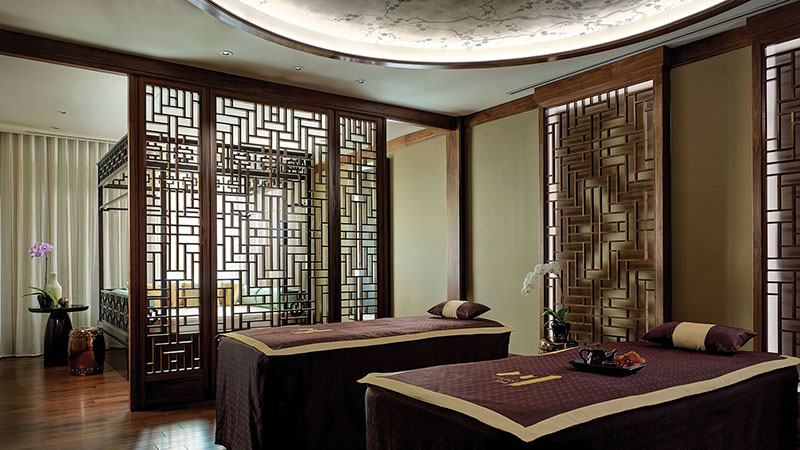 3. Park Club Health & Day Spa at The Park Hyatt
Immerse yourself in the true meaning of relaxation at the Park Club Health & Day Spa. Take a dip in the 25m infinity pool, Jacuzzi, or spend some time in the sauna. Release tension and alleviate aches and pains with enhancement facials and meditative therapies. Ideal for pregnant women, unwind and reduce stress with pre-natal and post-natal massages, both therapeutic and thoroughly calming. There's nothing quite like a day at the Park Club Health & Day Spa.
VISIT: PARK CLUB HEALTH & DAY SPA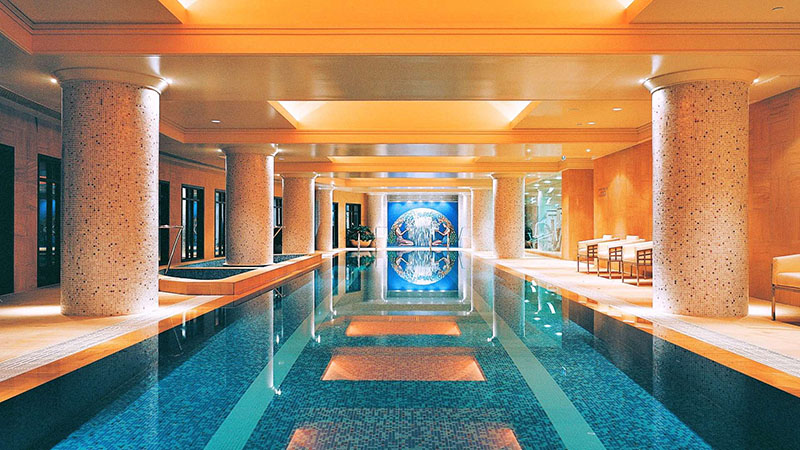 4. The Mineral Spa at Peppers Mineral Springs Hotel
Escape the crowds and commotion in the city by stopping over at the Mineral Spa at Peppers Mineral Springs Hotel. Located in Daylesford, you can relax and rejuvenate while surrounded by the calming and soothing sounds of the spa's water and the breathtaking landscape. Slip into a robe, sip a cup of tea and let your stress slide away; Mineral Spa's products are organic, chemical-free and provide the ultimate soothing experience.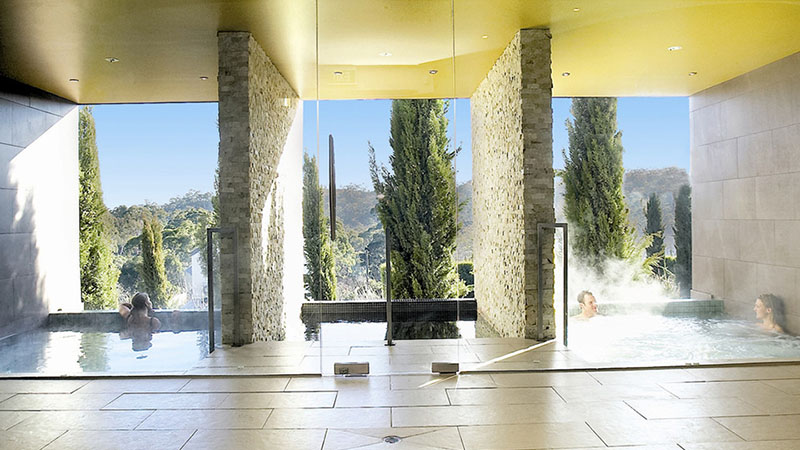 5. The Lyall Spa at The Lyall Hotel
A combination of an urban and holistic approach to wellbeing can be found at the Lyall Spa at the Lyall Hotel. It's spaced out over three levels, with eight treatment rooms dedicated to hydrotherapy, manicures, relaxation, professional makeup, and pedicure. Choose from Jet Lag Steam sessions, Sodashi Refining Body Tone, and more to uncover your true relaxation mode.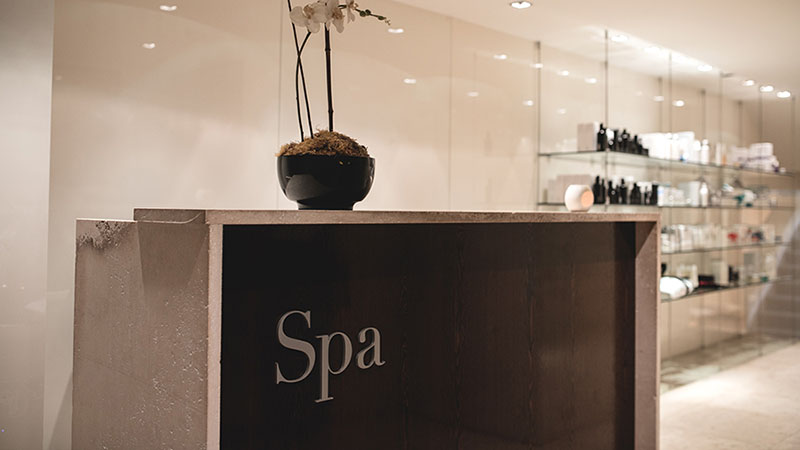 6. Saltair Spa
Surround yourself in tranquillity and heavenly indulgence at the Saltair Spa. Turn your traditional resort experience into something special; the Torquay bathhouse offers a day that's designed specifically for you. For those who work in the sports industry, immerse yourself in a deep tissue massage and unravel deep muscle tension. Saltair Spa offers a delicate and caring series of rubdowns designed for pregnant women, right up to the final month of pregnancy. Once you arrive at this serene spa, you'll never want to leave!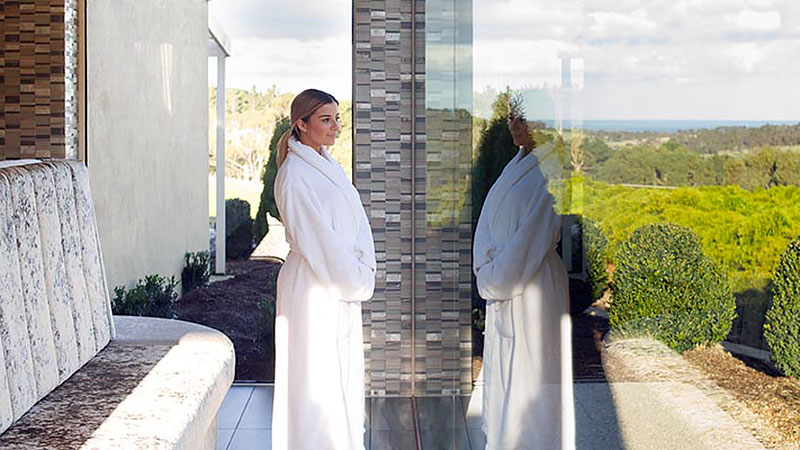 7. Piaf Day Spa
Take a walk through the rainforest and take a journey into true relaxation at the Piaf Day Spa. Surrounded by lush greenery and tranquil Yarra Valley surroundings, you'll be immersed in the ultimate unwinding experience and escape the craziness of city life. Piaf Day Spa provides a unique, private experience framed by a serene atmosphere; the products used are organic and will leave your skin feeling refreshed and revitalised.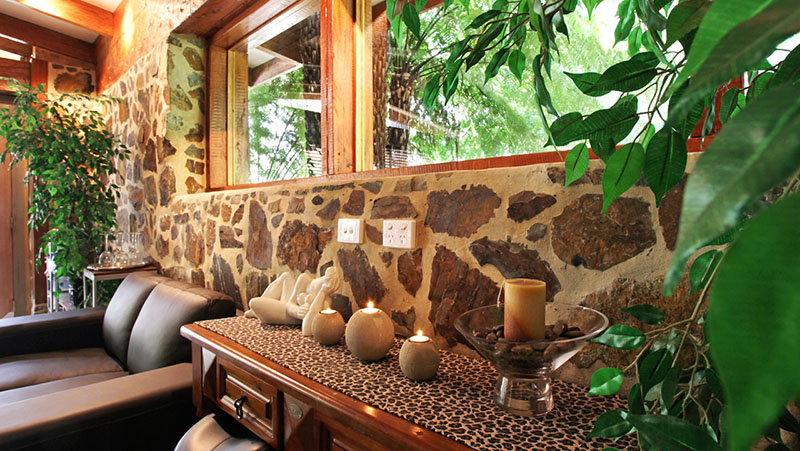 8. Werribee Mansion Spa
Romantic, exclusive, and oh-so-relaxing, the Werribee Mansion Spa is like no other. From the orange creme hair masks to the Turkish Hammam chamber, you'll feel like a brand new version of yourself after spending a day at this bathhouse. Indulge in a purely romantic experience with a private room, aromatic massage, complete with a glass of champagne and a soy candle to take home. You'll feel like you're on a second honeymoon while at the Werribee Mansion; partner not necessarily included.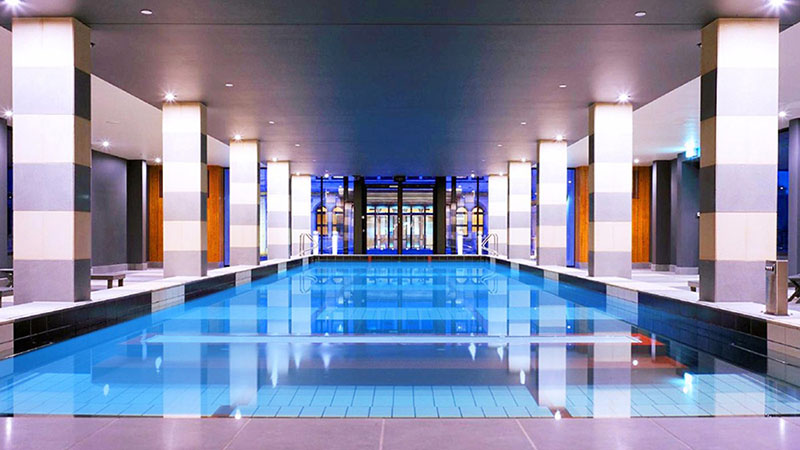 9. Hepburn Bathhouse and Spa
Reconnect with yourself and replenish your body at the Hepburn Bathhouse and Spa. The luxurious resort is dedicated to enriching your body's wellbeing, offering private mineral wellness baths and body treatments. For guys who are after a bit of R&R, look no further than the Men's Business experience. With beard conditioning, facials, Indian head massage, and more, you'll feel like a new man in a flash. This bathhouse is perfect for anyone who needs a day to rest and recuperate; you'll feel like you're walking on a cloud once you leave.
VISIT: HEPBURN BATHHOUSE AND SPA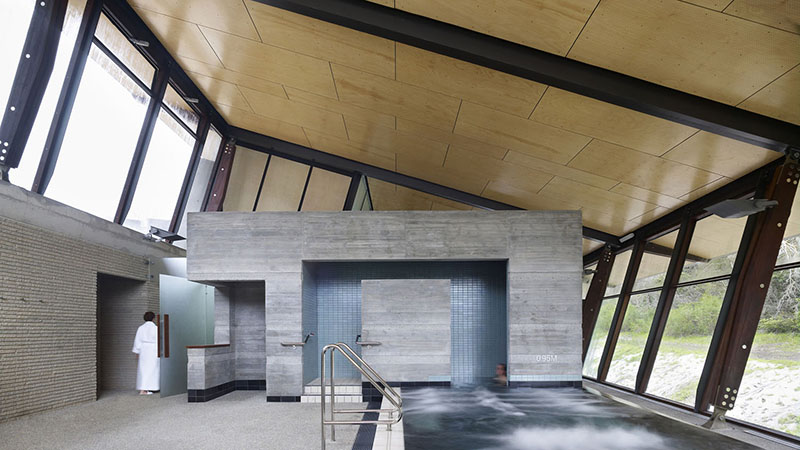 10. Botanica Day Spa
Enter a world of relaxation and indulgence in the heart of Melbourne's CBD at the Botanica Day Spa. Take self-care to the next level with facials, waxing, and luxe manicures, suitable for men and women. Whether you're after a simple pedicure or Diamond Microdermabrasion, you can experience it all and more in one location. This spa is also an amazing spot for corporate wellness days; sit back and relax while you escape the hurry of city life and feel refreshed to take on the world.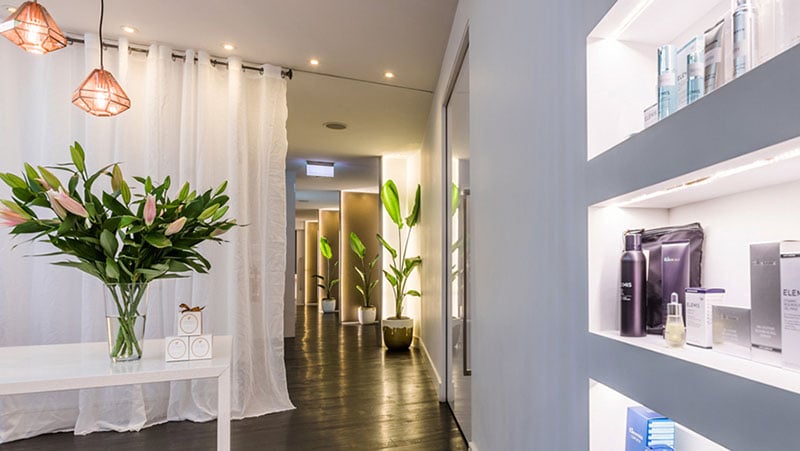 11. Skin Day Spa
Your skin will thank you after you've spent some time at the Skin Day Spa. Located in St Kilda this luxurious and serene bathhouse is perfect for those days where you need to seriously unwind. Offering everything from hot stone massages to microdermabrasion, you will never want to leave. The three facial treatments are specifically targeted to suit your skin type, and you can alleviate stress and fatigue with deep tissue rubdowns. Once you leave this deluxe spa, you'll be making another booking straight away.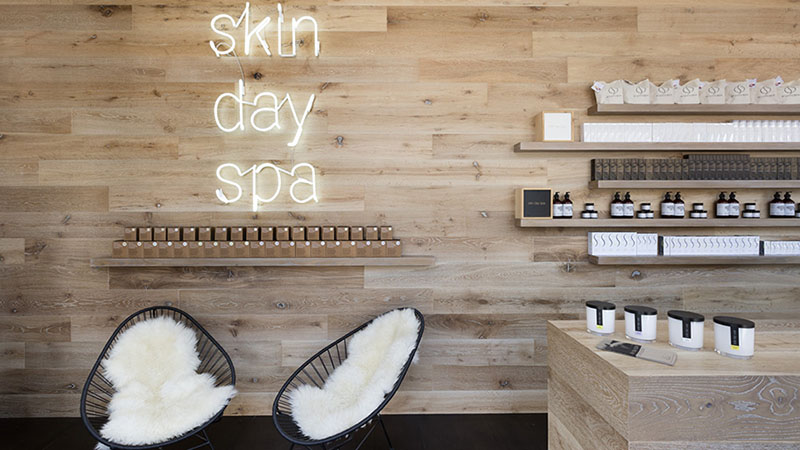 FAQs
What is the best day spa in Melbourne?
Melbourne's best day spas include Onsen Ma, Crown Spa, and Chuan Spa at the Langham.
What does a full spa day include?
Most day spas offer a range of facilities and treatments. You might expect to find a pool, infra-red sauna, steam room, hydrotherapy pool, showers, treatment rooms, and relaxation areas. Treatment packages for a full day at the spa might include sauna or pool time, a massage, a facial, body scrub or wrap, and a manicure or pedicure. If you are there for a full day, your package might also include a light, healthy lunch, sometimes accompanied by a glass of sparkling!
How do you get the best spa day ever?
There are a few tips to get the most out of your spa day. Make sure to arrive at least 15 minutes early, so you can check in and get settled. Next, confirm when and where you need to be for your various treatments. You'll get a robe and slippers to wear over swimmers or underwear, so embrace the comfiness. While you might get nervous about being nude (or partially) during your treatment, most venues are very discreet and professional, letting you undress alone and using techniques like draping to ensure your comfort. Finally, if you're having trouble getting out of your head, try some simple meditation or deep breathing to help you escape your mind.
Are spa days good for you?
Spa days can be wonderful for your physical and mental health. It's the perfect way to relax, unwind, and indulge in some luxury pampering. Treatments such as massages can relieve muscle pain, while facials, scrubs, and body wraps can help deal with skin issues. Plus, physical contact through therapeutic touch can help reduce stress levels. Just make sure to choose a day spa with a good reputation and reviews, and that's clean, so you know you'll have an amazing day.
What do you wear to a spa appointment?
It's best to wear comfortable, hassle-free clothes that are easy to remove. You'll be feeling so relaxed that when you get dressed at the end of the day, you won't want to wear anything uncomfortable or tight. Depending on your treatment, you might need to take swimmers; however, most places will provide towels and robes. Leave any expensive jewelry or belongings at home. You'll generally be provided a secure locker for bags and keys, but the less you bring, the better.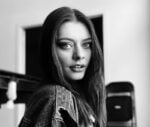 Alexandra Feiam is an experienced fashion writer who holds a degree in journalism. She has an impressive portfolio and expertise working as the Editor at Power Retail and Commercial Content Editor at Newscorp. Ally has been writing for The TrendSpotter since 2018, and her work has been featured in notable publications such as The Herald Sun, Arirang TV South Korea, Kidspot, The House of Wellness, and The Daily Telegraph.
SUBSCRIBE TO OUR NEWSLETTER
Subscribe to our mailing list and get interesting stuff and updates to your email inbox.