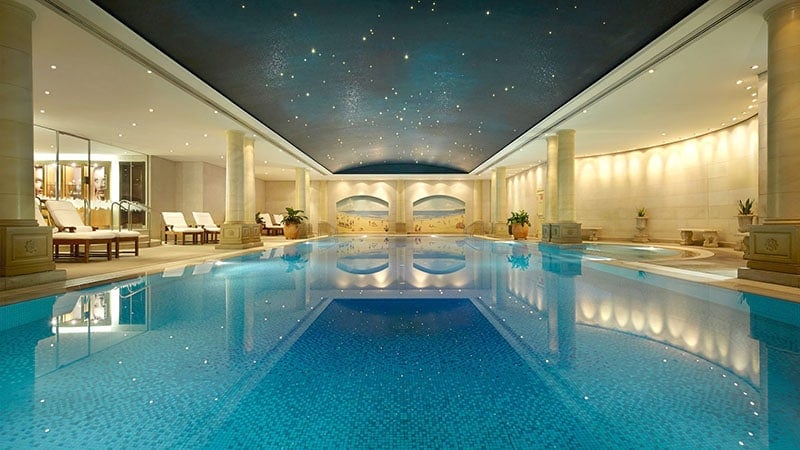 A relaxing spa day can be one of the best ways to beat the winter blues as well as taking much-needed 'you' time. Seriously, there is nothing better than relaxing in a fluffy robe while sipping on cucumber water and being pampered from head to toe. Sydney boasts an impressive lineup of day spas offering everything from massages to cosmetic therapies. To help you find your zen, we have rounded up the best day spas in Sydney that will leave you feeling relaxed and rejuvenated in no time.
1. CHI The Spa @ Shangri-La Hotel
CHI operates out of Sydney's Shangri-La Hotel. It offers authentic Asian natural healing and wellbeing methods coupled with the experience of a luxury spa. Inspired by Jame Hilton's legendary Himalayan utopia 'Shangri-La' the atmosphere is almost as relaxing as the treatments themselves. The extensive array of services include the Stop and Relax Facial for $85, and its phenomenal 90-minute Executive Jet Lag Recovery. This 90-minute package includes the balancing ritual, massage, and hydrating facial for $260.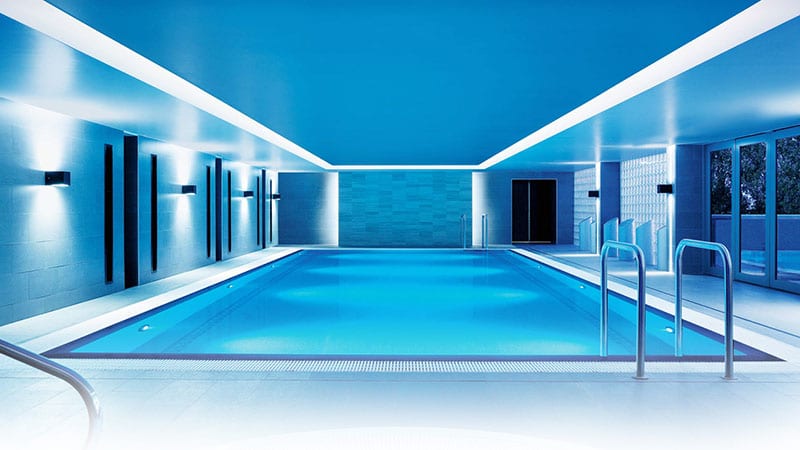 2. Swissotel Sydney Spa & Sport
Indulge your body in many ways at the Swissotel Sydney Spa & Sport. Start with an invigorating workout at the fully-equipped fitness center or rooftop pool to get the blood flowing, release endorphins, and burn off any stress. Then, relax with a wonderful spa treatment to restore the body and mind. Choose the Purovel Signature Massage, a treatment unique to Swissotel inspired by the alpine seasons, and which uses Alpine essences in the products. Alternatively, fight the signs of aging with a facial treatment or shed the worries of yesterday and rejuvenate your skin with a full-body scrub. Whatever you select, the expert spa professionals with melt away any soreness and stress, leaving you relaxed and refreshed.
GROUPON: Swissotel Sydney Spa & Sport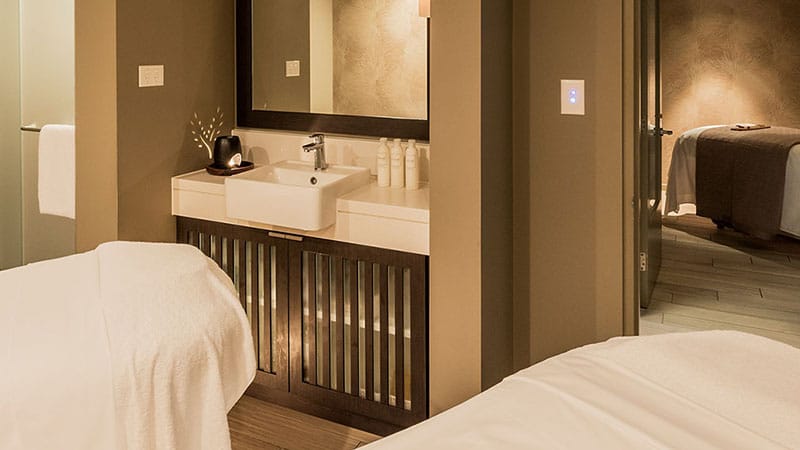 3. Gillian Adams Salon & Spa
Gillian Adams has been operating in the Lower North Shore for over 20 years. The longevity of this outstanding business proves that there is no one better when it comes to your high-end spa treatment needs. It boasts a unique aqua medic pool, steam room, hydrotherapy bath, treatment rooms, restaurant, and a cutting-edge hair and beauty salon. They offer a range of truly luxe experiences from The 'Le Classic' facial for $130 to the $1800 'La Jeunesse Royale' package. This extravagant rejuvenating and anti-ageing service includes Four Micro-Dermabrasions and a combination of three Transformation peels or DaVinci skin needling treatments.
VISIT: Gillian Adams Salon & Spa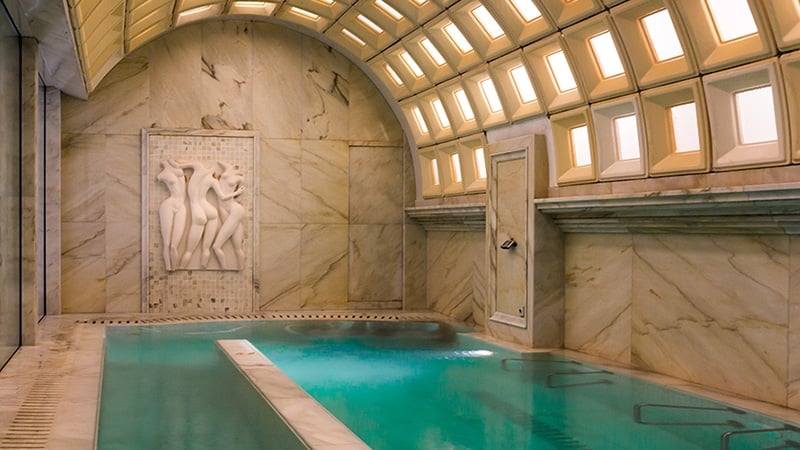 4. Thai Healing Touch
Established in 2009, Thai Healing Touch has two locations in the Sydney CBD. The original location is on Sussex Street and is a massage-focussed clinic. They employ Thai massage techniques combining gentle acupressure and stretching to improve the body's energy flow. However, you can select other massage styles, including aromatherapy, deep tissue, four hands, and hot stone. Then, the second location is Shelley Street, where you can choose from a full range of day spa treatments for the ultimate in beauty and relaxation. Revive your skin with a body scrub, deep clean with a facial, or opt for the Healing Touch Signature Facial, including personalized product choices and a head, shoulder, and neck massage.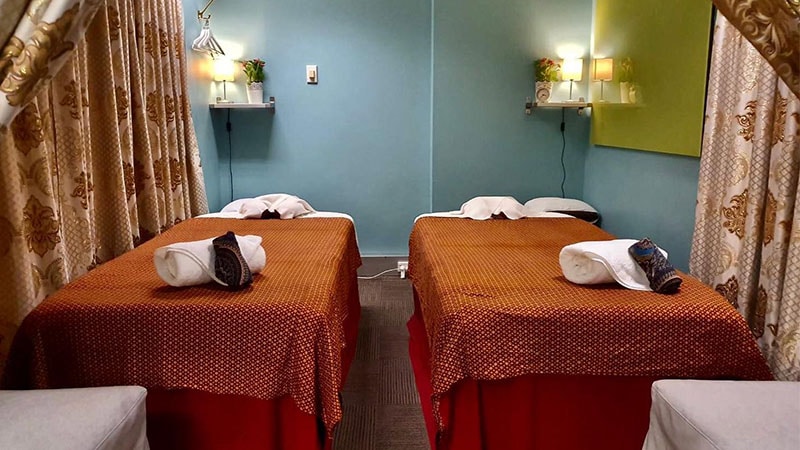 5. Body Stimulants
It's a comprehensive treatment catalog at Newtown's Body Stimulants, so no matter how you want to relax or rejuvenate, there's an option for you. Get pampered head to toe, starting with a beautiful facial, then a muscle-melting massage, finishing with a pedicure or manicure. Alternatively, select a specialty treatment from the Heritage Healers menu. It includes options such as Wildflower Healing Facials, holistic facial peels, oxygen therapy, Aruverydic facials, and beautiful body rituals. Plus, if you need a little help on body hair maintenance, there are multiple hair removal treatments, including waxing, IPL, and SHR.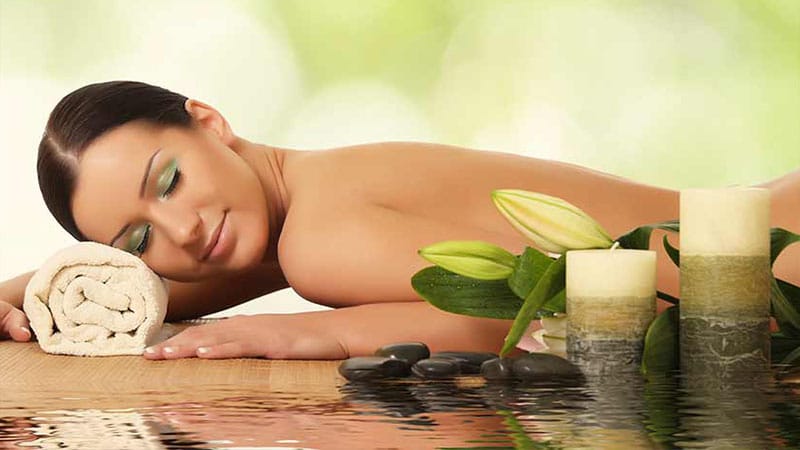 6. Serendipity Miss Beauty
Enjoy the convenience of five locations for a calm and tranquil spa treatment at Serendipity Miss Beauty. You'll find them in West Ryde, Eastwood, Hurstville, Sydney, and Burwood. Treatments on offer include advanced anti-aging therapies such as Ultherapy, which uses ultrasound technology to lift the skin, Pico to stimulate collagen production, or Hydra Injection to improve the skin's texture. Of course, there are also more traditional day spa treatments for general beauty and relaxation. Indulge in a full body massage, lymphatic drainage, or a real cleanser with colon detoxification. You can also choose a deep cleaning facial with a range of specialties to tackle various skin issues.
GROUPON: Serendipity Miss Beauty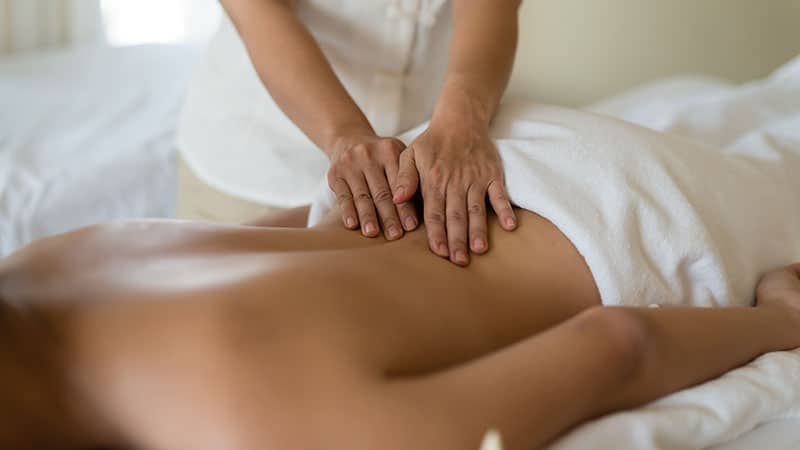 7. 99 Medispa
Look and feel your best with a treatment from 99 Medispa. They have over 20 years of experience in non-invasive laser treatments. As such, you'll know you're in trusted hands. It's more than just surface-level beauty because the clinic's success comes from a deep understanding of the foundations of each treatment and how it works with different skin types. Opt for treatments such as ultherapy, American Light Stim, EndyMed, Aqua Peel, and 4D speed lifting for your face. Then, for your body, there's Emsculpt, CoolSculpting, EndyMed™, and Hapro Seecret. Other laser treatments also include Fotona, Laser Hair Removal, and Picosure. However, if you're after a more traditional day spa treatment, there's also Traditional Chinese Medicine massage that seeks to bring harmony and balance to your body.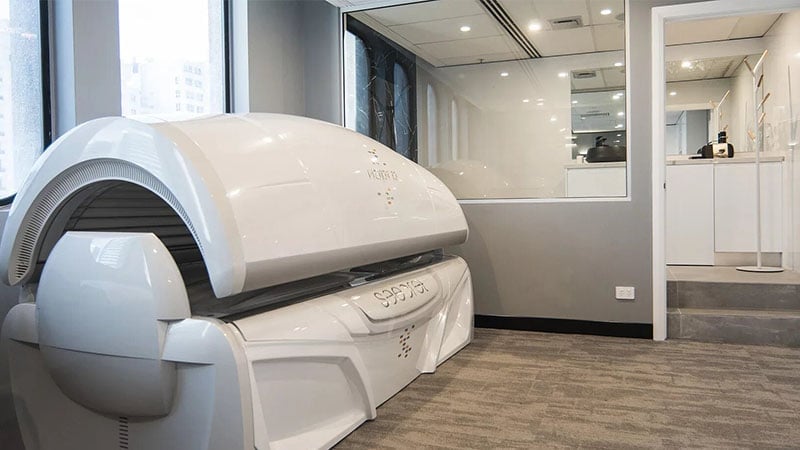 8. On The Park Rejuvenation Day Spa
Treat yourself to a session at On The Park Rejuvenation Day Spa. It's set high above the city at the Sheraton Grand Sydney Hyde Park. Not only will you appreciate the indulgent treatments, but you'll also enjoy stunning views over Hyde Park. Let the gentle hands of the experienced therapists help you disconnect and recharge from a hectic life. The facial range includes traditional, anti-aging, and I- Beauty from Thalgo options, while for your body, you can select various massages, body scrubs, and nourishing wraps. Alternatively, go all out with a complete spa ritual or a package that combines a few services. You can even escape the 9-to-5 grind with an express treatment Monday to Friday during lunchtimes! Finally, while you're here, you can also check out the fitness facilities and take a dip in the beautiful rooftop pool.
GROUPON: On The Park Rejuvenation Day Spa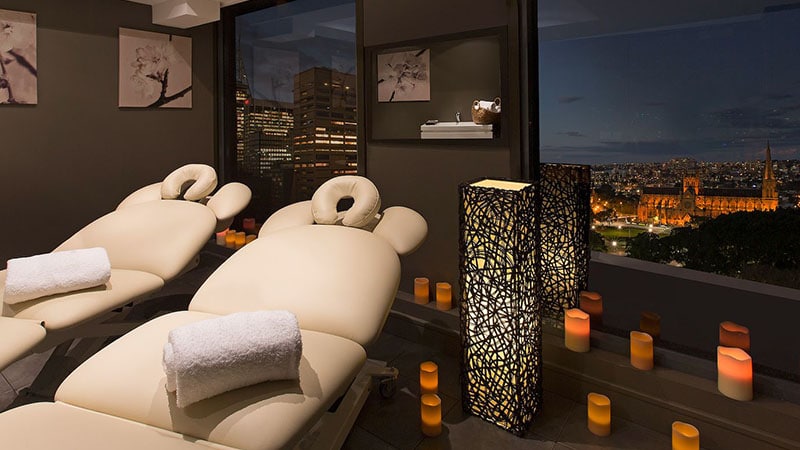 9. Varda Spa
Varda Spa offers authentic Thai massage in a relaxed and luxurious environment. Located in the heart of Sydney's CBD, you can choose from a range of therapeutic and relaxation massages, Elemis Spa Treatments, and Elemis Anti-Ageing Facials. Their expert and rigorously trained massage therapists will relieve all your aches and pains, while the beauty and spa treatments will have you feeling rejuvenated all over.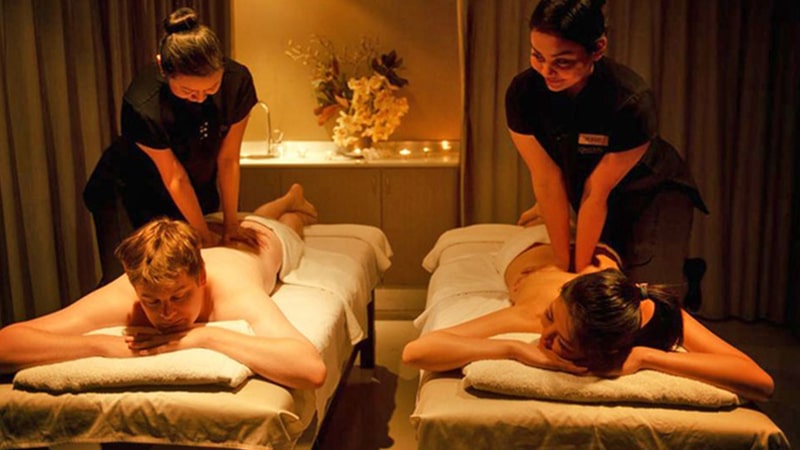 10. Dtox Medispa
The team at Dtox Medispa offers the highest quality of services and treatments to improve your skin, nails, face, and body. Their excellence in service and an extensive list of procedures will keep you coming back time and time again. They are passionate about establishing long-lasting relationships with their clients to help them look and feel their very best. They also offer laser hair removal and waxing, facials, cosmetic tattooing, and piercings as well as other advanced treatments for the body, feet, nails, and face.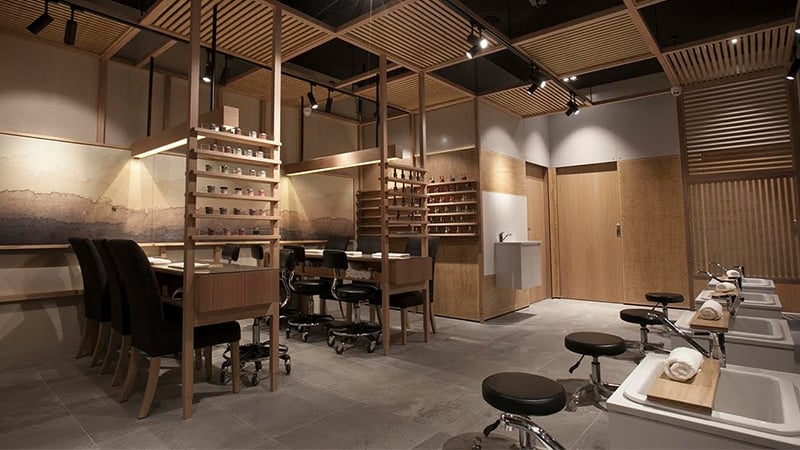 11. Arisoo Day Spa
If you have never been to a Korean bathhouse, we recommend you do so. This Korean style wellness centre offers a truly unique experience that will leave you feeling warm, relaxed, perfectly exfoliated and fresh. This is very different from a western spa, and some may find Arisoo's style a little confronting. It involves vigorous scrubbing, as well as other treatments, performed more intensively. The results are incredibly effective and invigorating.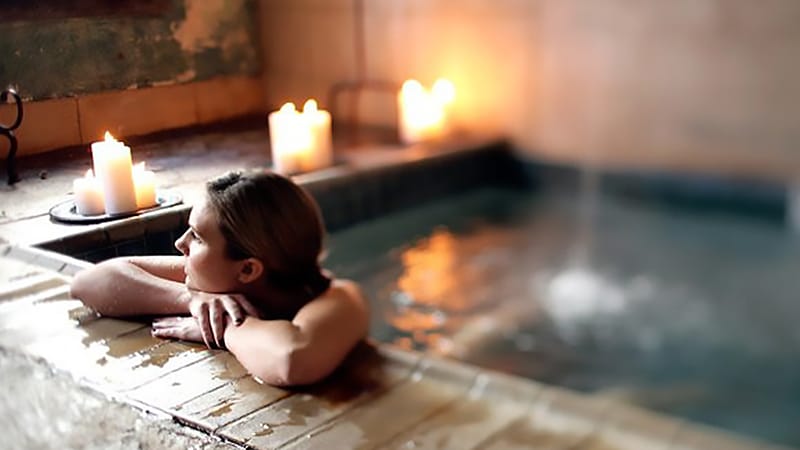 12. Salus Beauty and Day Spa
The name Salus not only describes the mission of this beachside day spa but the experience it offers too. They are known for their natural and healing skincare treatments as well as rituals and products for the body and mind. The director and senior educator of Salus developed a range of skincare products which has helped many clients achieve radiant and healthier skin. They offer an extensive list of anti-ageing treatments, cosmetic procedures, healing treatments such as reiki, beauty therapies, makeup application, and holistic therapies for stress, anxiety, sleep disorders, and depression.
VISIT: Salus Beauty and Day Spa Manly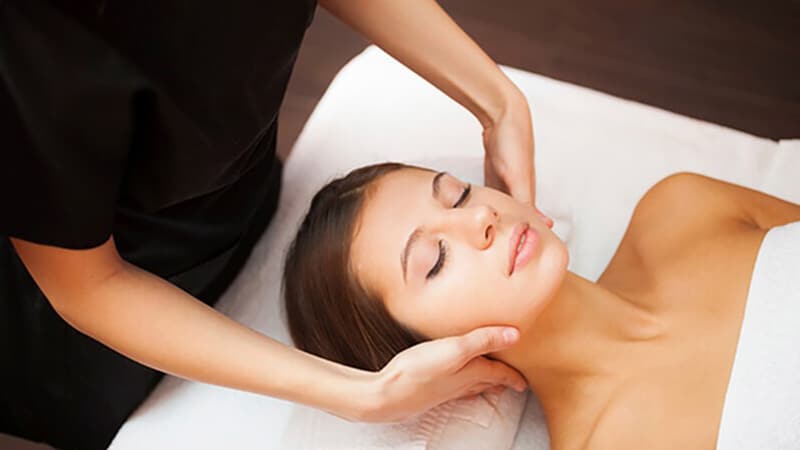 13. Endota Spa @ The Four Seasons
With six treatment rooms boasting what many would argue as the best view in Sydney, Endota spa is located at the Four Seasons Hotel. Because of this, it offers all of the luxury and indulgence that you could dream of. Enjoy the treatments solo or go for their services couples and group services. For instance, the $275 (per person) 2-hour Couples Indulgence experience is particularly popular among guests. They also provide an extensive range of massage therapies such as 30 minutes soothing and relaxing remedial massages for $65. They also offer facials catering to all skin types including the popular Dermalogica, Glycolic, HydroPeptide, and Hydro-microdermabrasion treatments.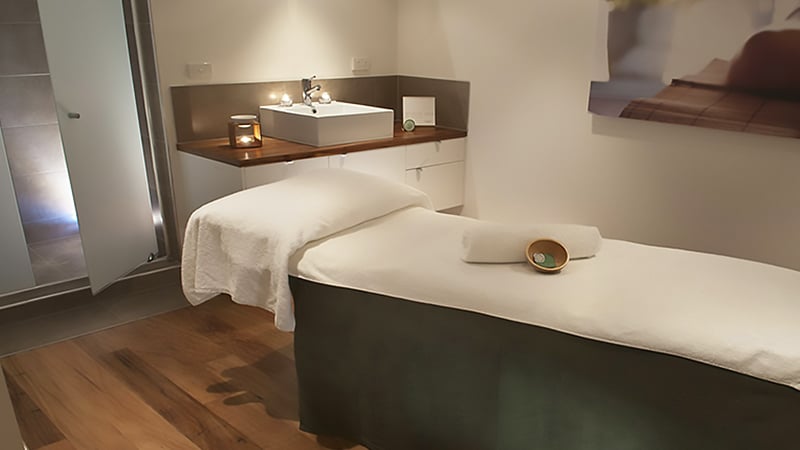 14. Goddess Indulgence Beauty & SPA
Goddess Indulgence Beauty & SPA offer personalised spa packages and treatments for each client. This means no two procedures are ever the same. You are provided with a thorough consultation with one of their expert beauty therapists to ensure that you get the best treatments and products for your specific needs. Each staff member has their own speciality, such as laser hair removal, skin treatments, and pigment removal, making sure you will always get what you need.

VISIT: Goddess Indulgence Beauty & SPA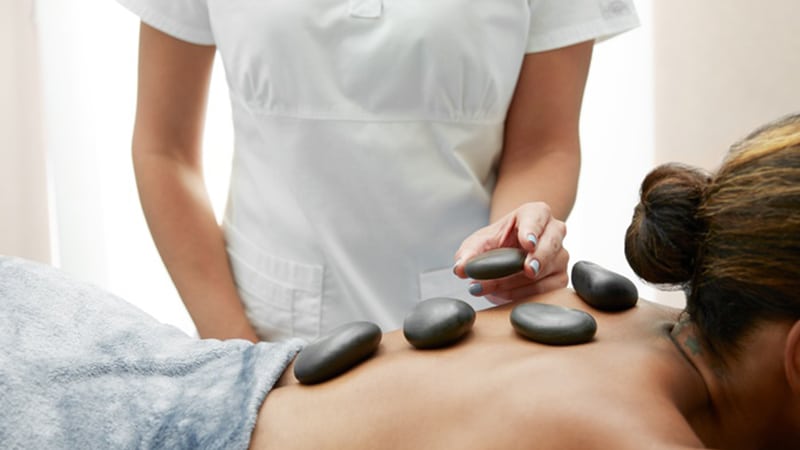 15. Fleur De Lys Medispa
The staff at Fleur De Lys Medispa are expert providers of skincare treatments. They lead the way when it comes to rejuvenating complexions and offer the latest in revitalising skin technology such as scanning treatments. This means all skin services can be tailored to your specific needs and skin type. Singles, couples, and even groups can also choose from their long list of other indulgent beauty treatments.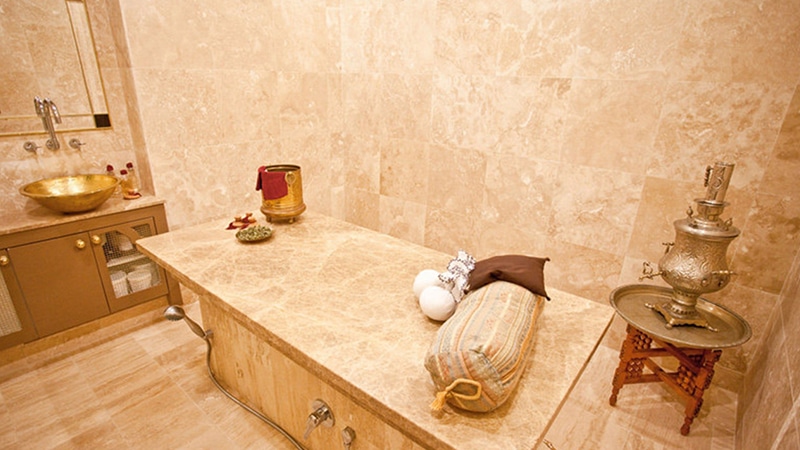 16. The Day Spa by Chuan @ Langham Hotel
"'Detox, Renew, Relax & Rejuvenate" is the motto of The Langham Hotel Day Spa, and it could not ring truer. They offer a luxuriously, relaxing and rejuvenating experience; from the stunning Romanesque style heated pool to the world-class health club and extensive range of spa treatments, you are incredibly spoilt for choice. Their premium range of treatments includes a 60 minute Babor Spa Facial or, if you're looking to splurge, the $700 Champagne and Gold Indulgence experience. You can also grab a shot of fresh juice and some healthy nibbles after your pampering sesh.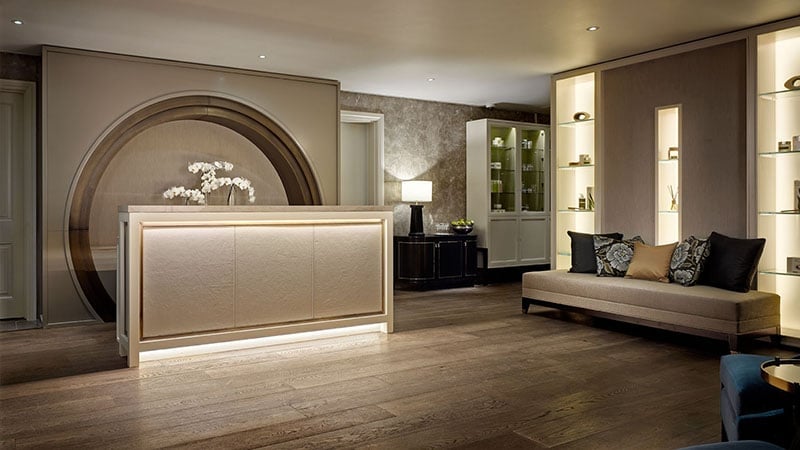 17. The Darling Spa
The lush waiting rooms featuring charcoal and chocolate tones with touches of gold scream luxury from the moment you enter The Darling Spa. In fact, the waiting room is almost as relaxing as the treatments themselves. Located within The Star, this stunning spa offers an extensive menu of premium services. We'd suggest trying the overly indulgent La Prairie caviar facial or the Moroccan Mud body wrap. If that hasn't taken your fancy, there are plenty more massage and beauty services available.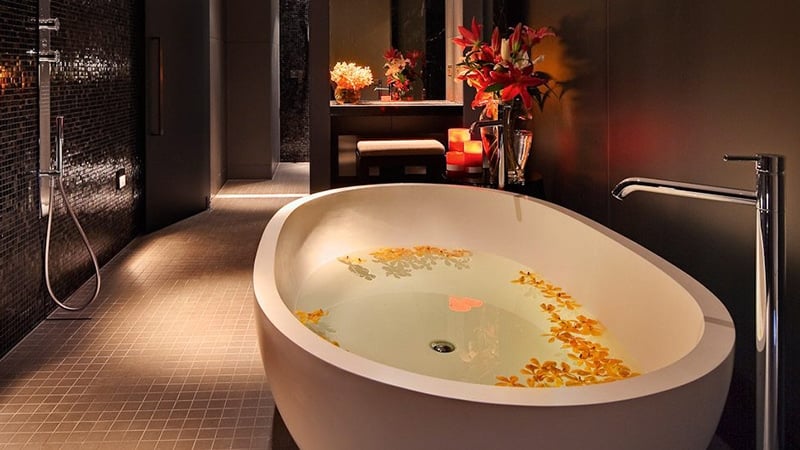 18. Orchard Spa
Located in the quaint surrounds of Darling Harbour, Orchard Spa strives to deliver a fully immersive and relaxing environment. From a range of massage therapies and facial treatments, you will feel relaxed and rejuvenated with any of their genuinely luxurious services. They offer facial therapies using high-end Filorgra and Sothys products. Each facial service also includes a comprehensive skin analysis. Therefore, you will get the right treatment and products for you.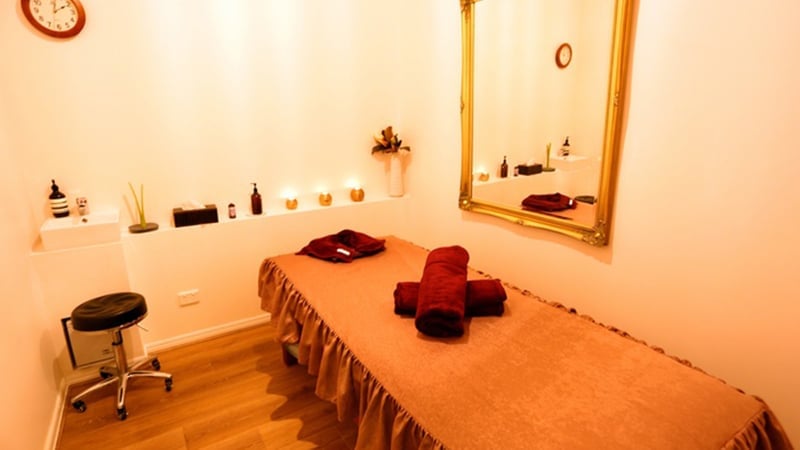 19. Serene Body
Serene Body specialises in laser hair removal treatments. However, there is also an extensive list of other beauty treatments offered by cosmetic nurses and specialists. Their beauty menu includes cellulite and acne treatment as well as LED light therapy. You can also find a selection of massage therapies such as cupping, Lymphatic Massage, and more. Clients receive a compressive consultation to ensure their services are tailored to their individual needs.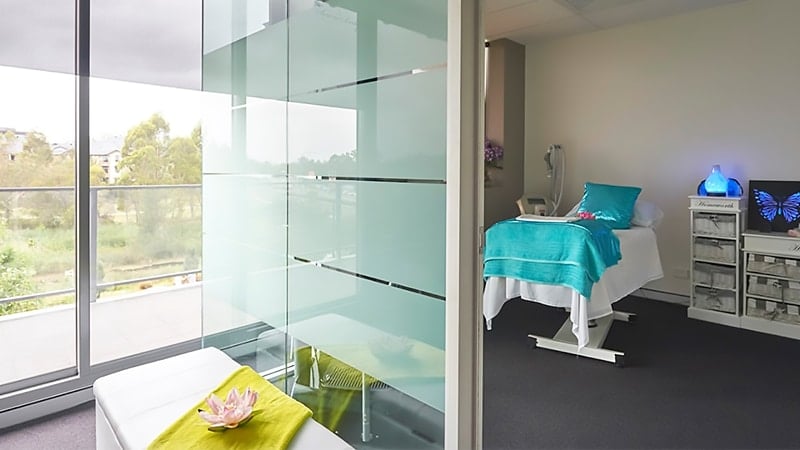 20. Karparti Medispa
Serving the high-end needs of Sydney's Harbourside for over 20 years, Karparti Medispa is one of the best when it comes to private, luxury spa experiences. They are renowned for their environmentally, and chemical-free, signature services, including a range of restorative and clinical rituals. Additionally, you can indulge in other body treatments, spa massages, and reshaping services. From the standard $80 30-minute back, neck, and shoulder massage to the $185 hour-long Volcanic Hot Stone Therapy Massage, there is a treatment for everyone.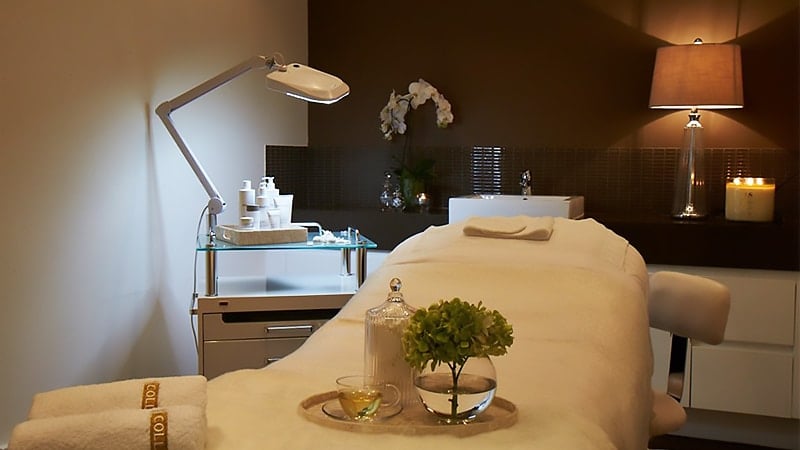 FAQs
What is the best day spa in Sydney?
Sydney boasts lots of incredible day spas. Some of the best include The Day Spa by Chuan @ Langham Hotel, Arisoo Day Spa, and Gillian Adams Salon & Spa.
What is the most popular spa treatment?
Massages are the most popular spa treatment. Not only are they incredibly relaxing, but they can help relieve stress, muscle tension, and aches.
What does a full spa day include?
Most day spas offer a range of facilities and treatments. You might expect to find a pool, infra-red sauna, steam room, hydrotherapy pool, showers, treatment rooms, and relaxation areas. Treatment packages for a full day at the spa might include sauna or pool time, a massage, a facial, body scrub or wrap, and a manicure or pedicure. If you are there for a full day, your package might also include a light, healthy lunch, sometimes accompanied by a glass of sparkling!
SUBSCRIBE TO OUR NEWSLETTER
Subscribe to our mailing list and get interesting stuff and updates to your email inbox.