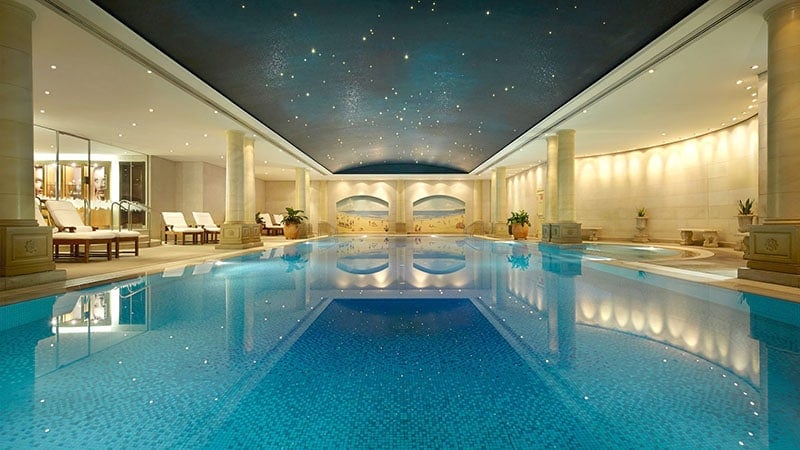 A relaxing spa day can be one of the best ways to beat the winter blues as well as taking much needed 'you' time. Seriously, there is nothing better than relaxing in a fluffy robe while sipping on cucumber water and being pampered from head to toe. Sydney boasts an impressive lineup of day spas offering everything from massages to cosmetic therapies. To help you find your zen, we have rounded up the best day spas in Sydney that will leave you feeling relaxed and rejuvenated in no time.
1. The Day Spa by Chuan @ Langham Hotel
"'Detox, Renew, Relax & Rejuvenate" is the motto of The Langham Hotel Day Spa, and it could not ring truer. They offer a luxuriously, relaxing and rejuvenating experience; from the stunning Romanesque style heated pool to the world-class health club and extensive range of spa treatments, you are incredibly spoilt for choice. Their premium range of treatments includes a 60 minute Babor Spa Facial or, if you're looking to splurge, the $700 Champagne and Gold Indulgence experience. You can also grab a shot of fresh juice and some healthy nibbles after your pampering sesh.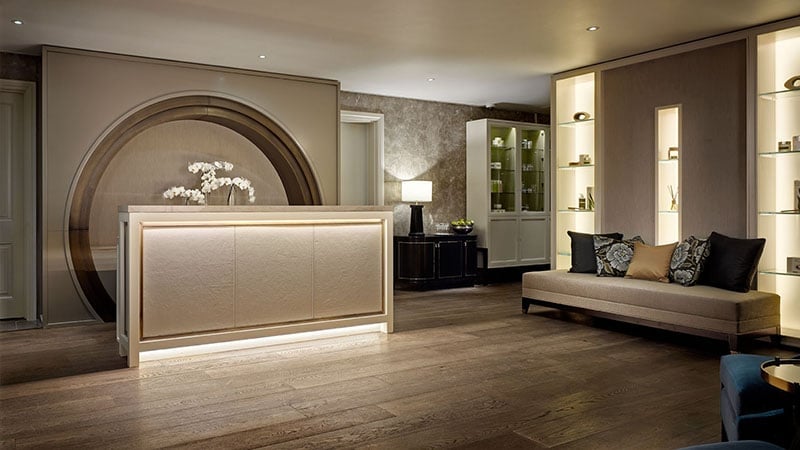 2. Arisoo Day Spa
If you have never been to a Korean bathhouse, we recommend you do so. This Korean style wellness centre offers a truly unique experience that will leave you feeling warm, relaxed, perfectly exfoliated and fresh. This is very different from a western spa, and some may find Arisoo's style a little confronting. It involves vigorous scrubbing, as well as other treatments, performed more intensively. The results are incredibly effective and invigorating.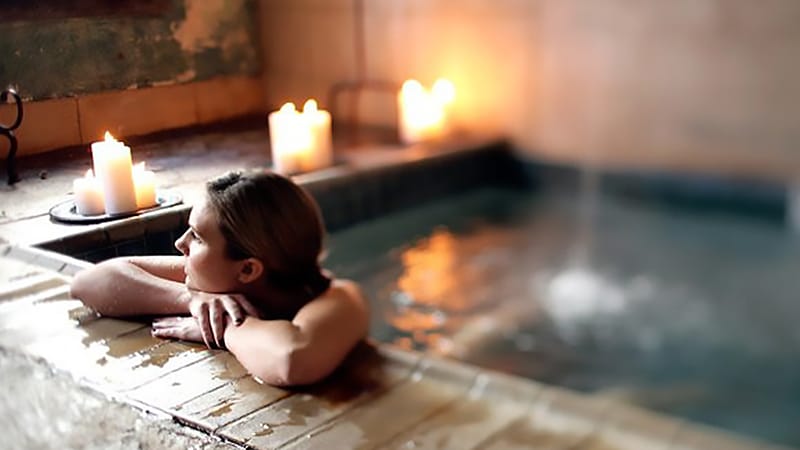 3. Gillian Adams Salon & Spa
Gillian Adams has been operating in the Lower North Shore for over 20 years. The longevity of this outstanding business proves that there is no one better when it comes to your high-end spa treatment needs. It boasts a unique aquamedic pool, steam room, hydrotherapy bath, treatment rooms, restaurant and a cutting edge hair and beauty salon. They offer a range of truly luxe experiences from The 'Le Classic' facial for $130 to the $1800 'La Jeunesse Royale' package. This extravagant rejuvenating and anti-ageing service includes Four Micro-Dermabrasions and a combination of three Transformation peels or DaVinci skin needling treatments.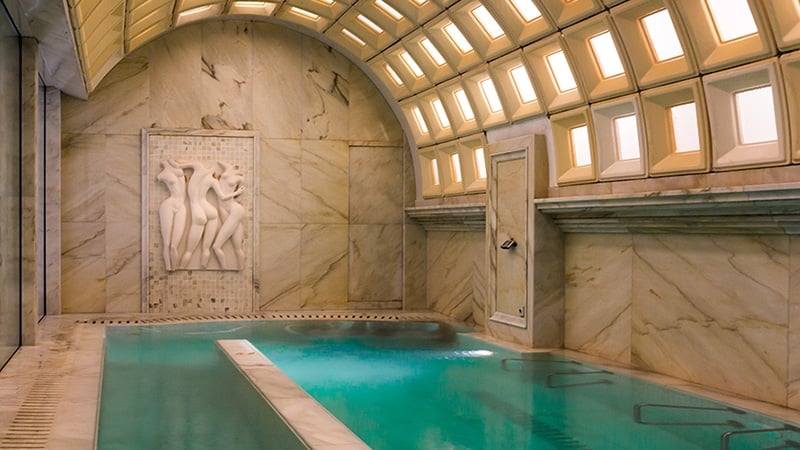 4. Goddess Indulgence Beauty & SPA
Goddess Indulgence Beauty & SPA offer personalised spa packages and treatments for each client. This means no two procedures are ever the same. You are provided with a thorough consultation with one of their expert beauty therapists to ensure that you get the best treatments and products for your specific needs. Each staff member has their own speciality, such as laser hair removal, skin treatments and pigment removal, making sure you will always get what you need.

VISIT: Goddess Indulgence Beauty & SPA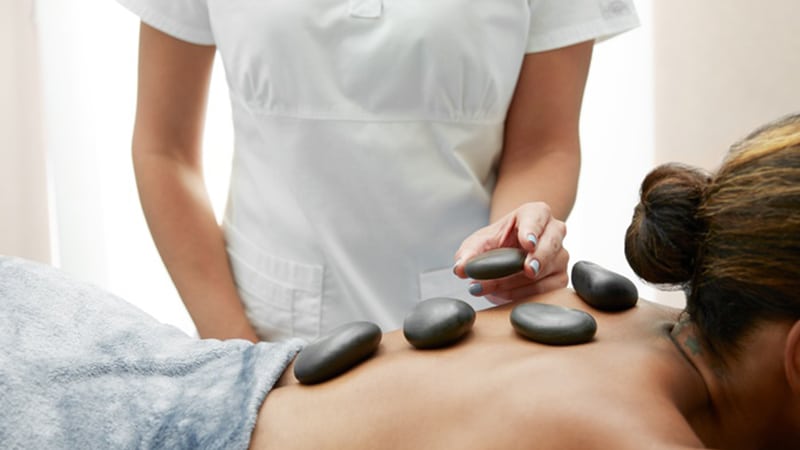 5. Varda Spa
Varda Spa offers authentic Thai massage in a relaxed and luxury environment. Located in the heart of Sydney's CBD, you can choose from a range of therapeutic and relaxation massages, Elemis Spa Treatments and Elemis Anti-Ageing Facials. Their expert and rigorously trained massage therapists will relieve all your aches and pains, while the beauty and spa treatments will have you feeling rejuvenated all over.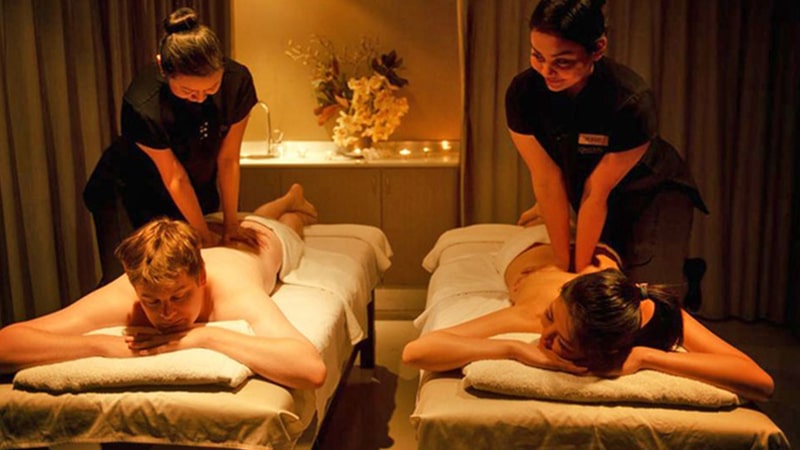 6. Salus Beauty and Day Spa
The name Salus not only describes the mission of this beachside day spa but the experience it offers too. They are known for their natural and healing skin care treatments as well as rituals and products for the body and mind. The director and senior educator of Salus developed a range of skin care products which has helped many clients achieve radiant and healthier skin. They offer an extensive list of anti-ageing treatments, cosmetic procedures, healing treatments such as reiki, beauty therapies, makeup application and holistic therapies for stress, anxiety, sleep disorders and depression.
VISIT: Salus Beauty and Day Spa Manly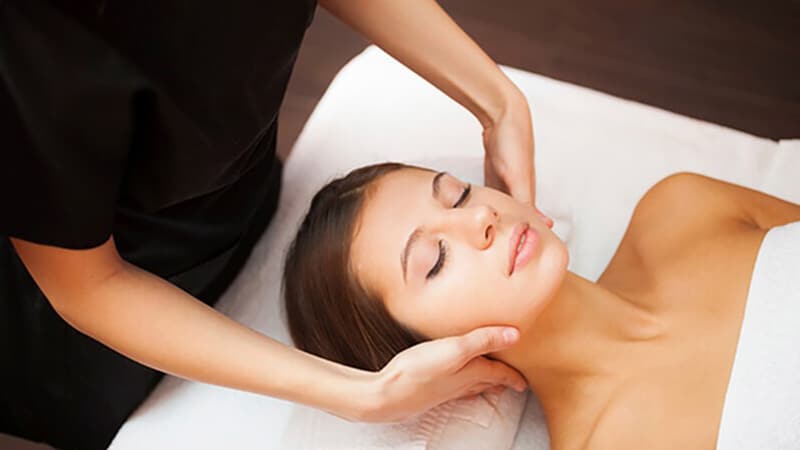 7. Endota Spa @ The Four Seasons
With six treatment rooms boasting what many would argue as the best view in Sydney, Endota spa is located at the Four Seasons Hotel. Because of this, it offers all of the luxury and indulgence that you could dream of. Enjoy the treatments solo or go for their services couples and group services. For instance, the $275 (per person) 2-hour Couples Indulgence experience is particularly popular among guests. They also provide an extensive range of massage therapies such as 30 minutes soothing and relaxing remedial massages for $65. They also offer facials catering to all skin types including the popular Dermalogica, Glycolic, HydroPeptide and Hydro-microdermabrasion treatments.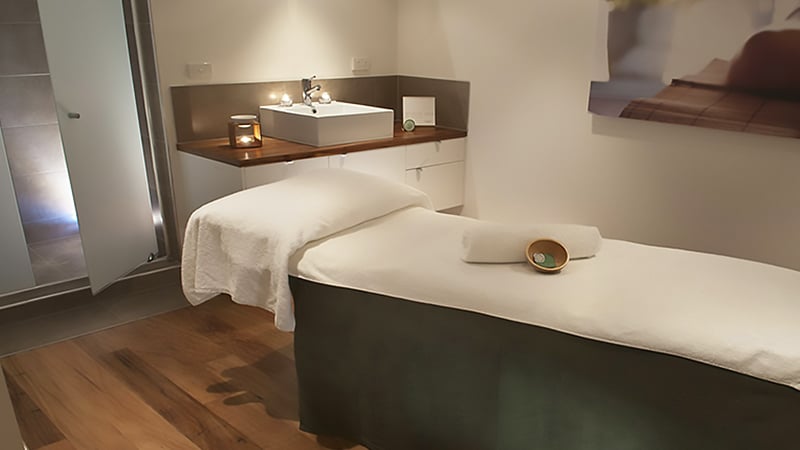 8. Espavita
Espavita specialises in Swedish massage and offers some unique treatments you will not find elsewhere. They provide three memberships ranging from $89.99 to $129.95 per month. The "Essential" membership includes a monthly 60 minute facial with discounts on additional services like 10% off waxing and 5% off products. Whereas the premium "Lifestyle +" membership offers monthly 90 minute facials or massages with bonus treatments included and unlimited access to the sauna and hydrovita treatment. Members are also eligible for Private Health Fund rebates.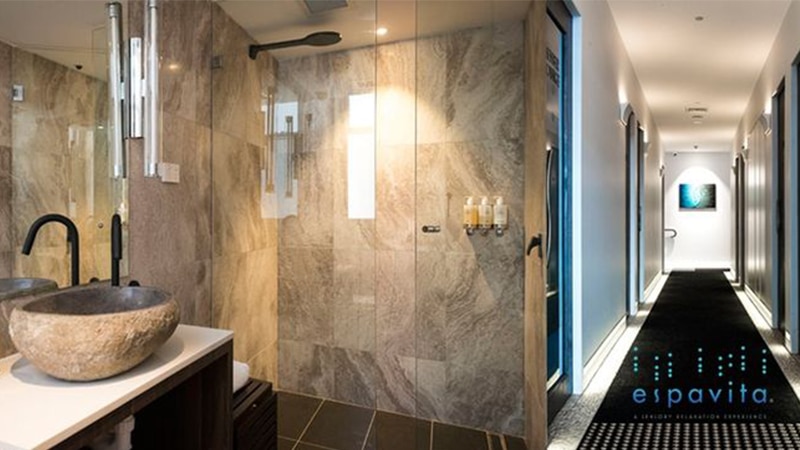 9. CHI The Spa @ Shangri-La Hotel
CHI operates out of Sydney's Shangri-La Hotel. It offers authentic Asian natural healing and wellbeing methods coupled with the experience of a luxury spa. Inspired by Jame Hilton's legendary Himalayan utopia 'Shangri-La' the atmosphere is almost as relaxing as the treatments themselves. The extensive array of services include the Stop and Relax Facial for $85, and its phenomenal 90-minute Executive Jet Lag Recovery. This 90-minute package includes the balancing ritual, massage and hydrating facial for $260.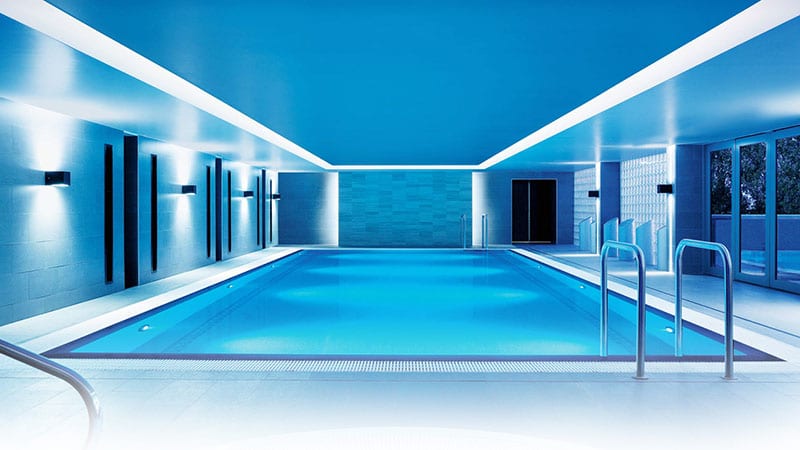 10. Fleur De Lys Medispa
The staff at Fleur De Lys Medispa are expert providers of skincare treatments. They lead the way when it comes to rejuvenating complexions and offer the latest in revitalising skin technology such as scanning treatments. This means all skin services can be tailored to your specific needs and skin type. Singles, couples and even groups can also choose from their long list of other indulgent beauty treatments.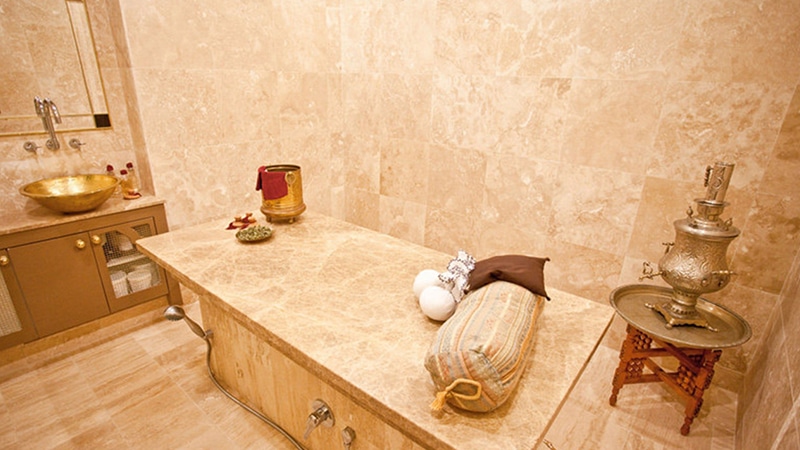 11. The Darling Spa
The lush waiting rooms featuring charcoal and chocolate tones with touches of gold scream luxury from the moment you enter The Darling Spa. In fact, the waiting room is almost as relaxing the treatments themselves. Located within The Star, this stunning spa offers an extensive menu of premium services. We'd suggest trying the overly indulgent La Prairie caviar facial or the Moroccan Mud body wrap. If that hasn't taken your fancy, there are plenty more massage and beauty services available.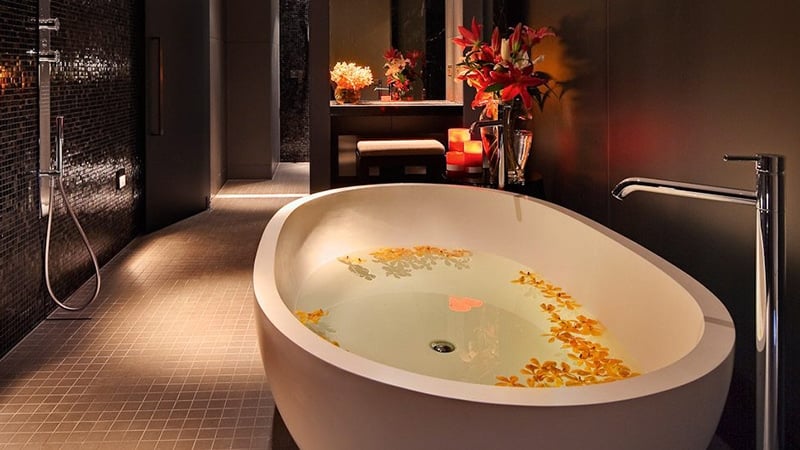 12. Dtox Medispa
The team at Dtox Medispa offer the highest quality of services and treatments to improve your skin, nails, face and body. Their excellence in service and an extensive list of procedures will keep you coming back time and time again. They are passionate about establishing long-lasting relationships with their clients to help them look and feel their very best. They also offer laser hair removal and waxing, facials, cosmetic tattooing and piercings as well as other advanced treatments for the body, feet, nails and face.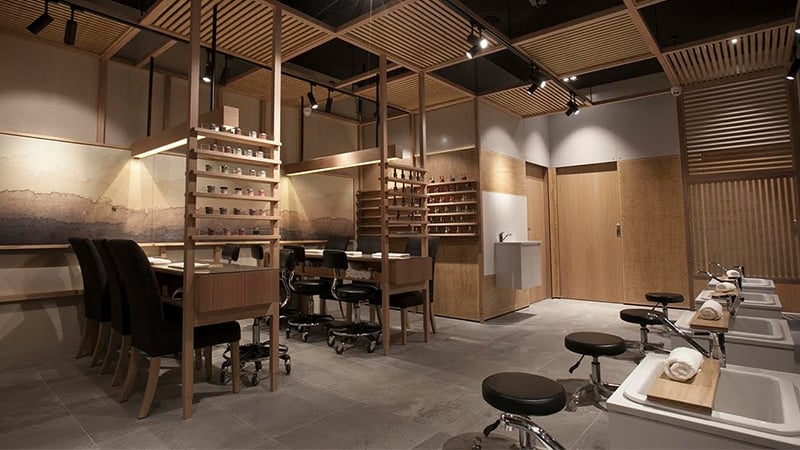 13. Orchard Spa
Located in the quaint surrounds of Darling Harbour, Orchard Spa strives to deliver a fully immersive and relaxing environment. From a range of massage therapies and facial treatments, you will feel relaxed and rejuvenated with any of their genuinely luxurious services. They offer facial therapies using high-end Filorgra and Sothys products. Each facial service also includes a comprehensive skin analysis. Therefore, you will get the right treatment and products for you.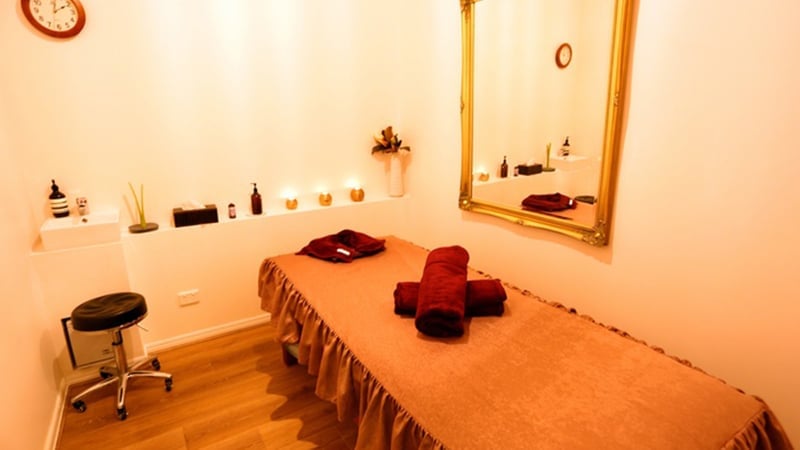 14. Serene Body
Serene Body specialises in laser hair removal treatments. However, there is also an extensive list of other beauty treatments offered by cosmetic nurses and specialists. Their beauty menu includes cellulite and acne treatment as well as LED light therapy. You can also find a selection of massage therapies such as cupping, Lymphatic Massage and more. Clients receive a compressive consultation to ensure their services are tailored to their individual needs.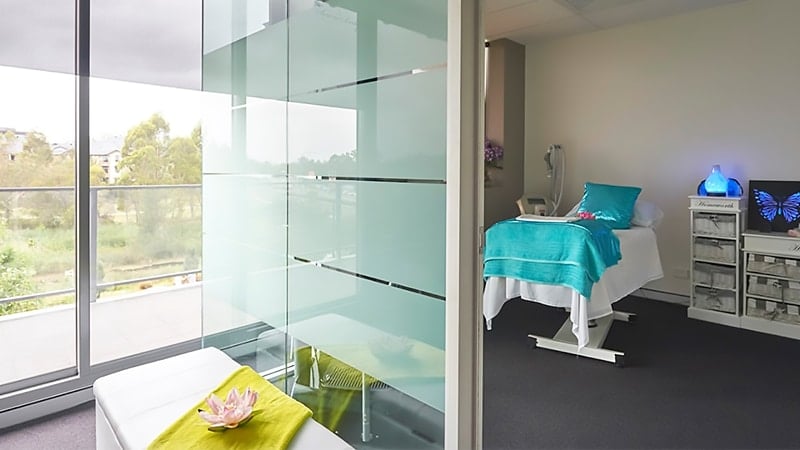 15. Karparti Medispa
Serving the high-end needs of Sydney's Harbourside for over 20 years, Karparti Medispa is one of the best when it comes to private, luxury spa experiences. They are renowned for their environmentally, and chemical-free, signature services, including a range of restorative and clinical rituals. Additionally, you can indulge in other body treatments, spa massages and reshaping services. From the standard $80 30-minute back, neck and shoulder massage to the $185 hour-long Volcanic Hot Stone Therapy Massage, there is a treatment for everyone.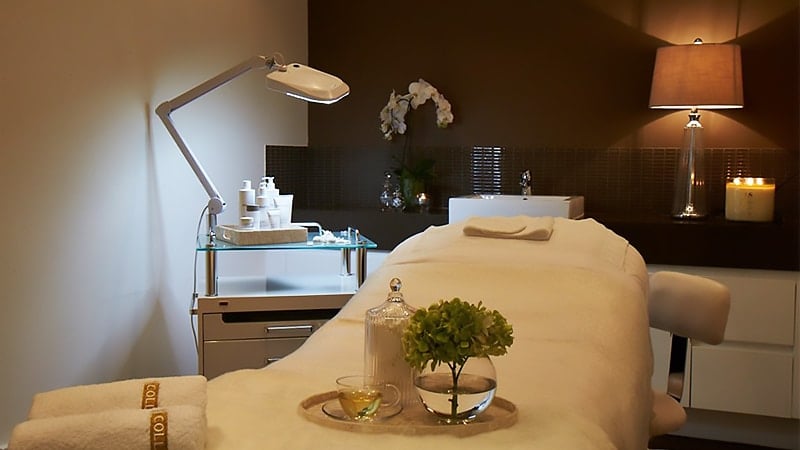 SUBSCRIBE TO OUR NEWSLETTER
Subscribe to our mailing list and get interesting stuff and updates to your email inbox.