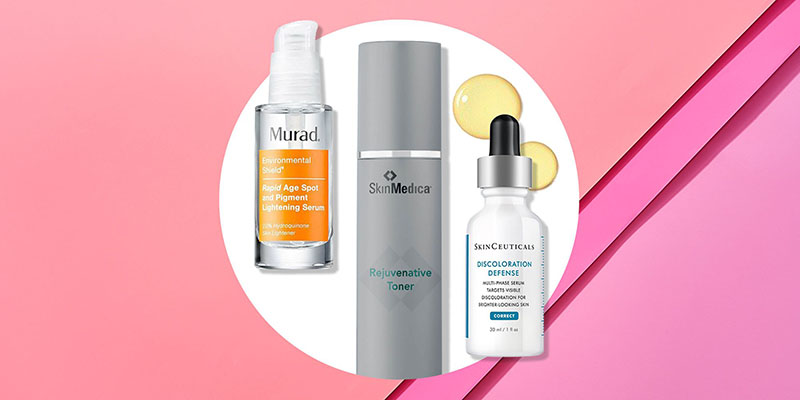 Dark spots are a common skin problem amongst many adults. Whether they have occurred due to sun damage, hormonal factors, acne scarring, or aging, dark spots can often cause embarrassment and confidence issues, particularly when located on the face. Thankfully, an army of products is now available to lighten and brighten dark skin spots without the need for cosmetic procedures. Dark spot correctors are designed to fade and lighten hyperpigmentation and can work remarkably well when containing the right ingredients. And while skin lighteners, such as hydroquinone, have previously been linked to side effects, today there is an incredible variety of safe, skin-friendly correctors on the market.
Causes of Dark Spots
Dark spots can be caused in several ways with the most common being sun damage. As we are exposed to the sun, our bodies activate melanocytes in the epidermis of our skin to produce the chemical melanin. This is our body's natural reaction to UV radiation. The melanin works to protect our skin and neutralize the radiation but when too much melanin is produced, pigments clump together causing the appearance of dark spots. This build-up of pigments and skin discoloration takes place across three stages; initial pigmentation, visible discoloration, and dulling. This same process occurs with melasma, a skin disorder causing brown skin discolorations. Unlike regular sun damage, melasma is thought to be triggered by hormones and is common in pregnant women. Acne marks and scarring are also a common cause of dark spots.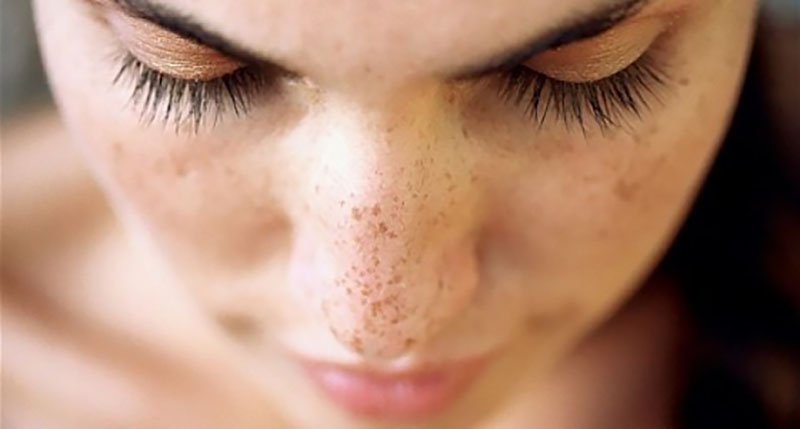 Should You Use a Dark Spot Corrector?
If dark spots are affecting your confidence and quality of life you may want to consider using a dark spot corrector. Dark spots are most common in visible areas such as the face and hands, leaving many people self-conscious about their appearance. Cosmetic skin correctors are an affordable and generally safe way to treat dark spots and restore your complexion. Cosmetics procedures are an alternate option but often come with a high price tag and can be potentially skin-irritating. Although dark spot correctors may be the more convenient option, they too can have drawbacks such as potential side effects and delayed results. Finding a good quality corrector is essential to having a good experience. See our list below for the best correctors currently available.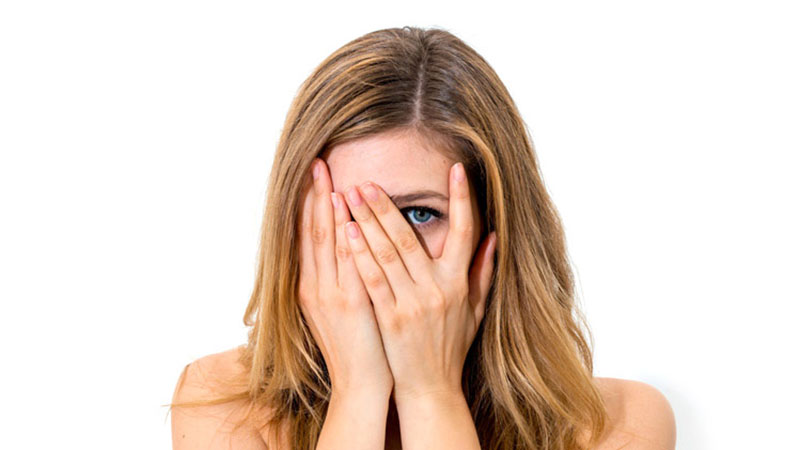 How a Dark Spot Corrector Works
Dark spot correctors work by brightening and/or exfoliating the skin in problem areas. The most effective dark spot removers shed the upper layer of skin and inhibit melanin production. To brighten the skin, products use specifically chosen ingredients to affect the skin's chemistry in order to produce less melanin pigment. By doing so reduces dark spots, but it also lessens the skin's natural defense against UV radiation. This is why dark spot correctors should always be paired with regular SPF use. If not, it can lead to the development of skin cancer and premature aging of the skin. While brighteners inhibit melanin, exfoliants buff away dead skin cells and promote cell regeneration to aid in the growth of new, lighter skin. Dark spot correctors tend to work best in serum form as the product is more concentrated.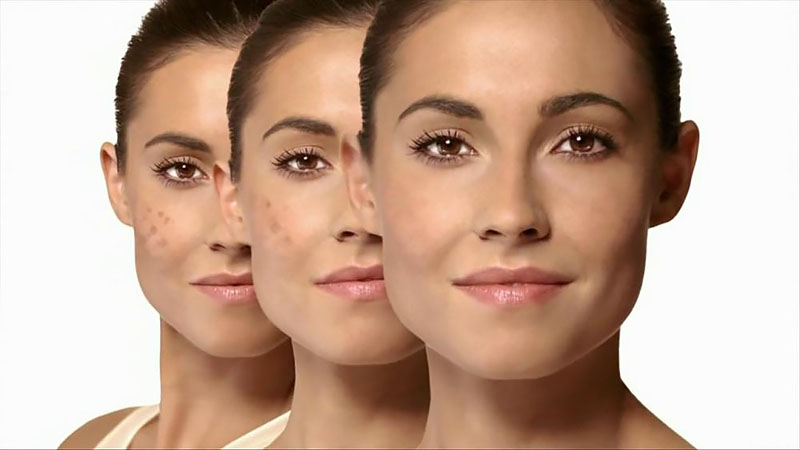 Best Dark Spot Correctors
From couture companies to drugstore labels, every well-known cosmetics brand are offering their version of a dark spot corrector. Brightening, lightning, illuminating, and offering clear, radiant skin, each claim to be better than the last. But how can you tell which will be worth the money and which will end up unused in your bin? Vitamin C, glycans, vine sap, mulberry, arbutin, bearberry, chestnut seed extract, molasses, floral concentrates, Swiss garden cress sprout extract, and hyaluronic acid, are but a handful of helpful ingredients to look out for. To skip the research lesson and head straight to great skin, try the ten best dark spot correctors listed below.
1. Clinique Even Better Clinical Dark Spot Corrector
If your skin needs illuminating, try the Even Better Clinical corrector from Clinique. Using CL302 Equaliser Technology, the cream encourages a brighter complexion and corrects discoloration. The second stage of the formula prevents any age spots from forming again in the future. It's a great way to enhance your inner glow and restore a youthful appearance, thanks to the added yeast extract, Salicylic Acid, and mulberry root extract.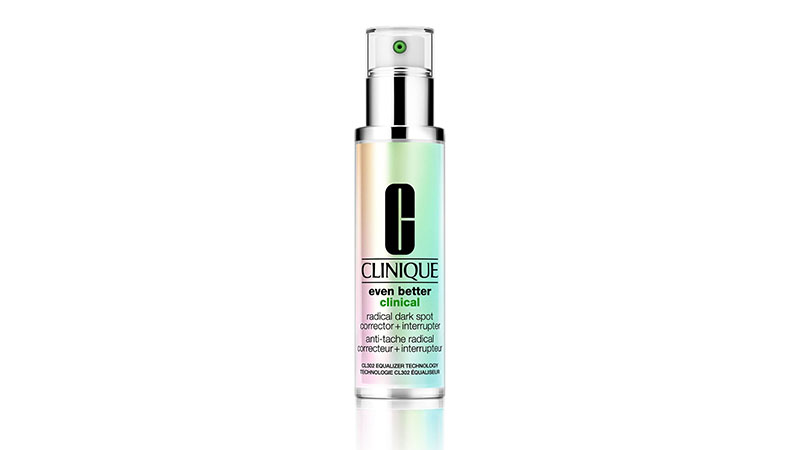 2. Murad Rapid Age Spot Correcting Serum
Reverse the signs of aging and renew your inner glow with the Rapid Age serum from Murad. Rich in Niacinamide, Hexylresorcinol, and Plankton Extract is clinically proven to reduce wrinkles, age spots, and hyperpigmentation. This is suitable for all skin types and enhances your skin's radiance in as little as a week. Its Vitamin C, light-reflecting pearls, and Oligopeptides brighten your complexion – it's an essential step of your daily routine.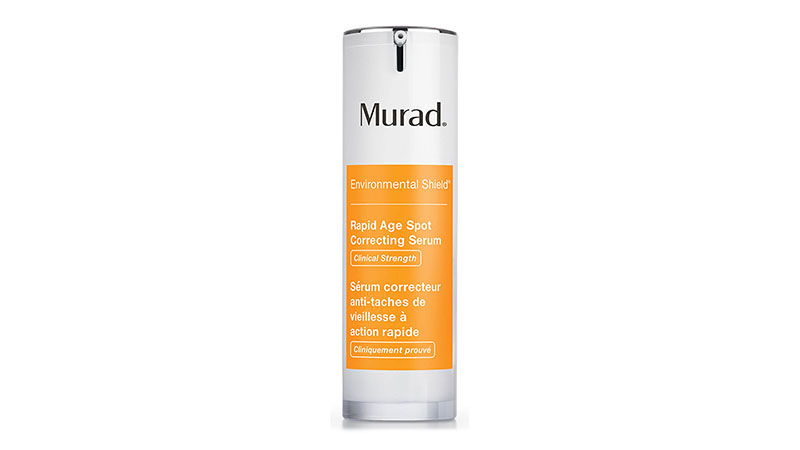 3. The Ordinary Ascorbic Acid 8% + Alpha Arbutin 2%
Enhance your daily routine with The Ordinary. Featuring plenty of antioxidants and pure Vitamin C, your complexion will feel refreshed, luminous, and brightened. It's a water-stable formula that also includes active Alpha Arbutin, which helps minimize the signs of aging and dark spots. It's a serum that works with all skin types and is free from alcohol, oil, silicone, and allergens,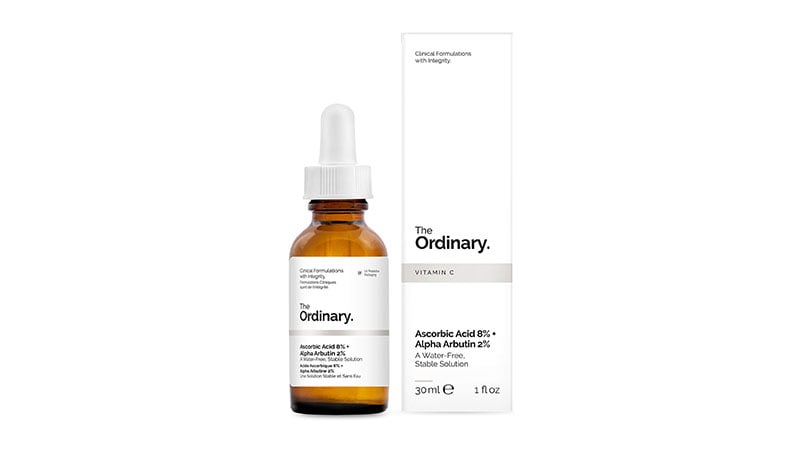 4. Olay Regenerist Serum
Stop aging in its tracks with Olay Regenerist Serum. This go-to staple is ultra-light and fast-absorbing and hydrates the skin from within, leaving you with a smooth and fresh complexion. Use this after cleansing so that you can experience the active ingredients at their best – the Amino-Peptide Complex II formula has been re-engineered for maximum results. After two weeks of use, you can start to see the reduction of wrinkles and dark spots.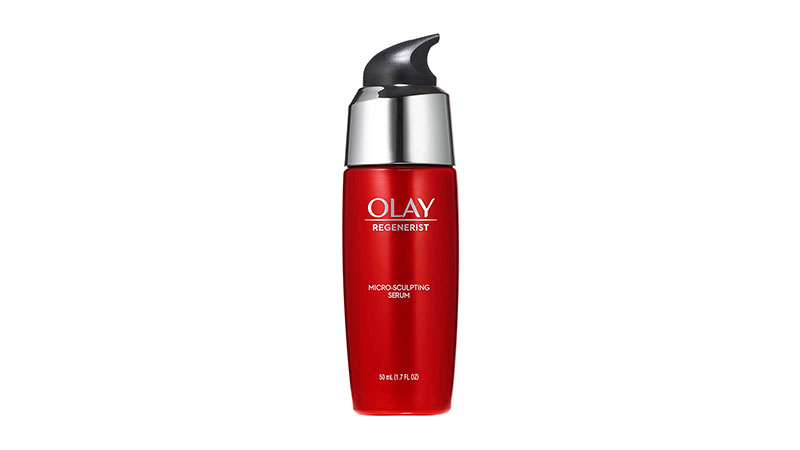 5. BeautyStat Universal C Skin Refiner
Start your day right with the BeautyStat Universal C Skin refiner. This clinically tested product helps even your skin tone, shrinks pores, and firm the skin, thanks to its 20% pure Vitamin C, Squalene, ECGC, and Tartaric Acid. Its patented formula targets cellular aging and reduces the signs of wrinkles and fine lines over the face. It's suitable for all skin types so that you can have your best complexion, no matter the concerns.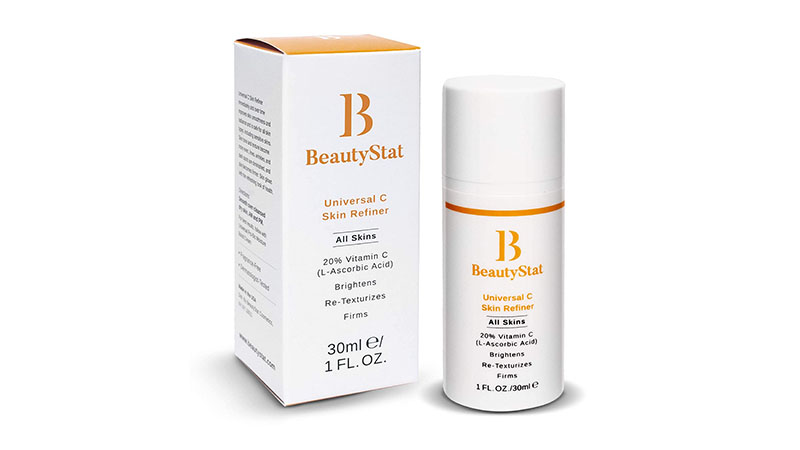 6. Neutrogena Rapid Tone Repair
The Rapid Tone Repair from Neutrogena targets skin discoloration and wrinkles and reveals younger-looking skin. The serum features Retinol SA, Vitamin C, and Hyaluronic Acid, which hydrates and plumps the complexion and renews its texture. It's gentle enough for all skin tones and works best when used daily, and instantly brightens your face to make you feel your best.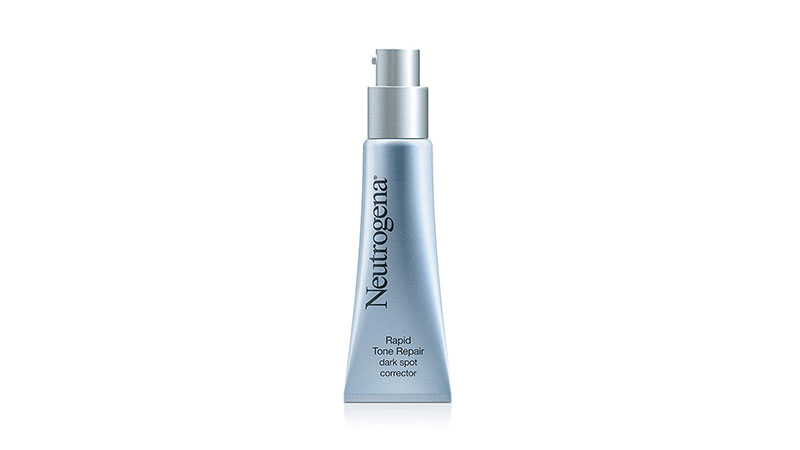 7. Paula's Choice Skin Perfecting Exfoliant
Take care of your skin and reverse signs of discoloration with this leave-on exfoliator from Paula's Choice. This gentle and refreshing treatment unclogs and minimizes pores and evens wrinkles, thanks to salicylic acid. Its hydrating and non-abrasive formula locks in moisture and is delicate on the skin, leaving you feeling smooth and refreshed.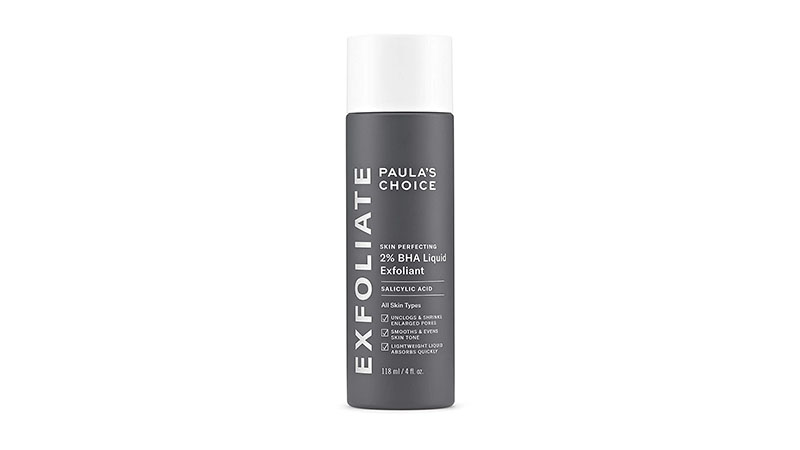 8. Advanced Skin Care 15% Vitamin CE Serum
Fade away sun damage and reverse wrinkles with this beneficial serum. Featuring Vitamin C and Vitamin E, this hydrating and powerful treatment restores the elasticity of your skin, removes discoloration and fine lines with every use. It stimulates collagen growth, leaving your complexion feeling youthful and looking its best.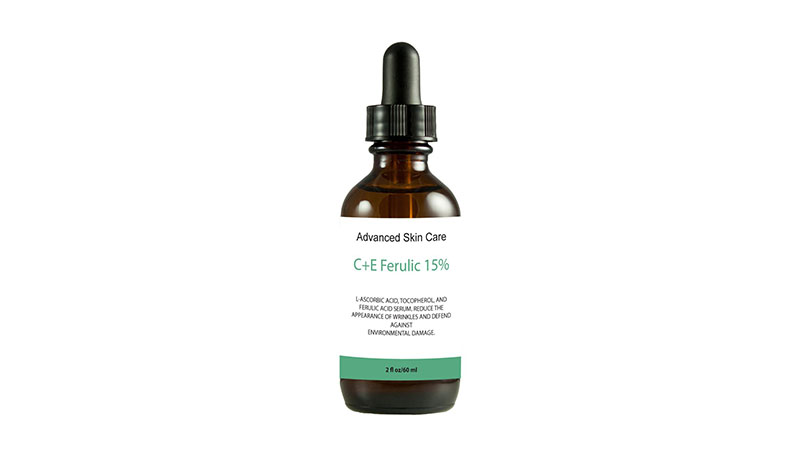 9. Timeless Skin Care 20% Vitamin C Serum
Vitamin C is an excellent ingredient to restore the youthful glow to your skin, and this serum will help you get there. It's packed with active ingredients, and treatment builds collagen while reversing aging signs and restores an even texture. Store this bottle in the fridge and apply 2-3 drops to your fingertips every morning and night after you've cleansed for maximum effectiveness.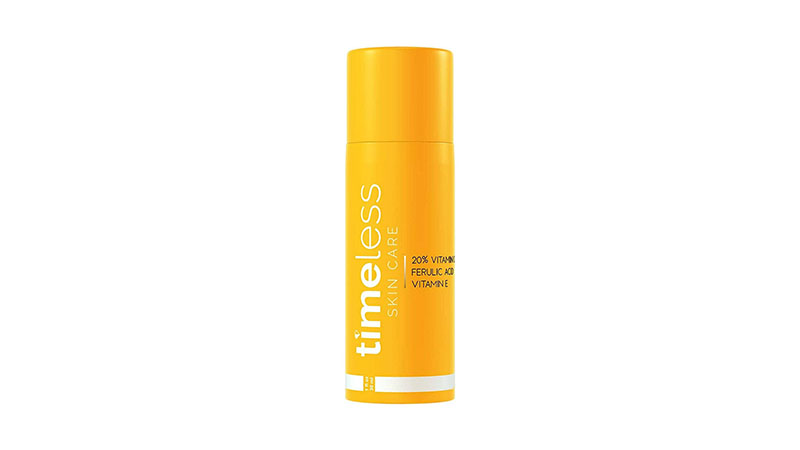 10. Drunk Elephant C-Firma Day Serum
As one of the cult-skincare brands, Drunk Elephant understands how to make your complexion feeling its best. This potent Vitamin C day serum neutralizes the pollution on your skin and replenishes lipids, leaving behind a youthful and glowing appearance. It features C-Firma, which stays active on your face for up to 72 hours – the pH level of 3.3-3.5 is non-irritating and helps drive effective results.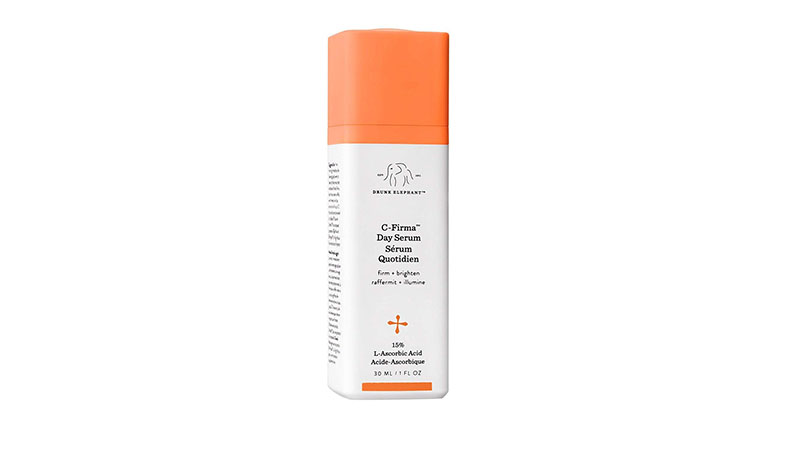 11. The Ordinary Niacinamide 10% + Zinc 1%
Clear congested pores and reveal a youthful and refreshed complexion with this expert-approved treatment from The Ordinary. Featuring high-strength vitamins and minerals, it removes discoloration and blemishes and smooths out an uneven texture. This is a staple product for people with oily and acne-prone skin and should be used as the second final step of your daily routine.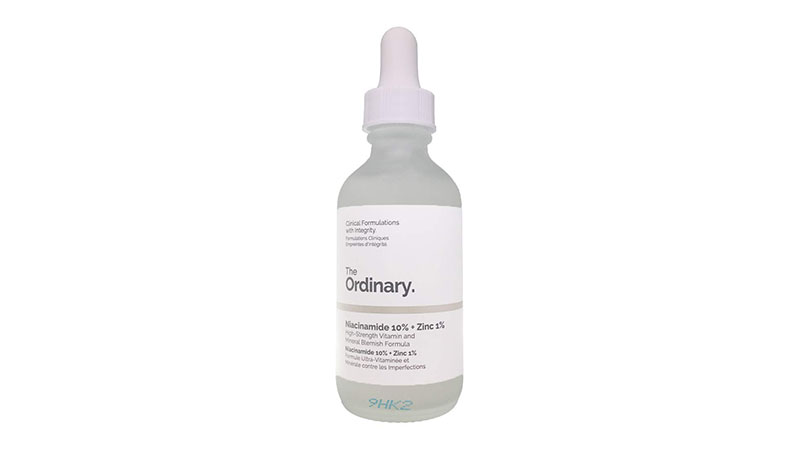 12. Skinceuticals Retinol Night Cream
Encourage cell renewal and restore a youthful complexion with the maximum strength night cream from SkinCeuticals. With 1% retinol and many other active ingredients, it eliminates signs of aging, fine lines, and discoloration. For those who have not used the formula before, begin applying a pea-sized amount on your face twice a week. Gradually, introduce the treatment every other day until you feel ready for every evening. Avoid this treatment if you are currently taking prescription acne medication or undergoing peeling treatments.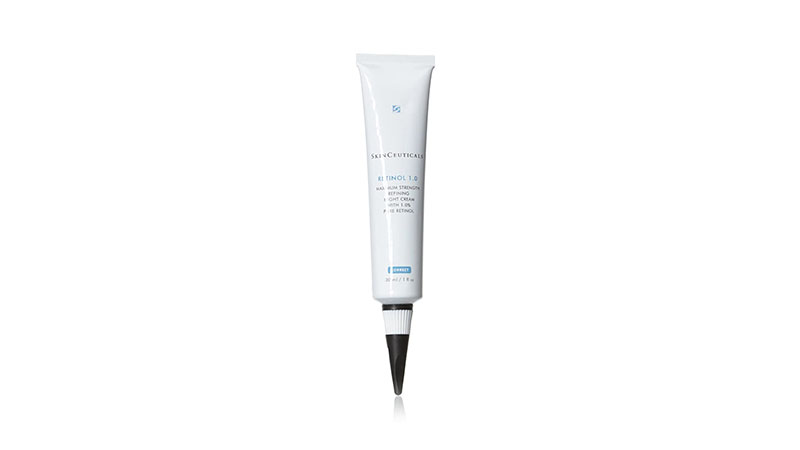 13. CeraVe Anti Aging Serum
Take care of your complexion from within with this anti-aging serum from CeraVe. This treatment features patented MVE controlled-release technology to replenish ceramides 1,3, and 6 II to renew the skin's barrier and lock in moisture for hours on end. This is an excellent treatment for all skin types, and should be applied on clean skin daily, and can be worn alone or under makeup.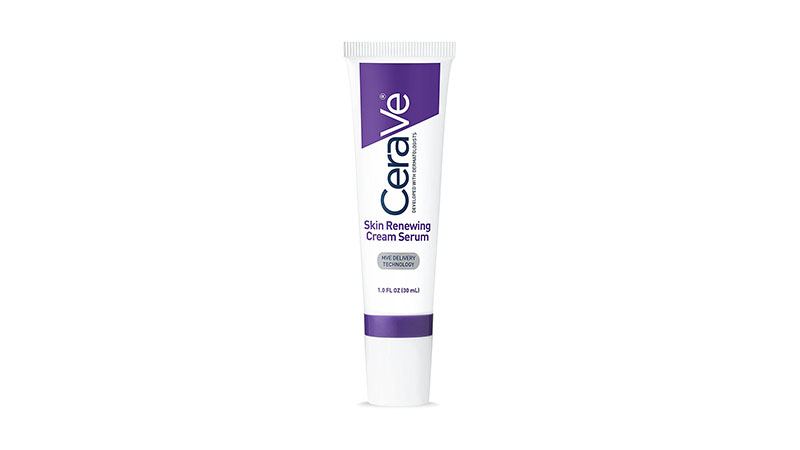 14. Paula's Choice 1% Retinol Treatment
Sometimes you need to treat your skin, so why not do it with this retinol treatment from Paula's Choice? This science-backed formula features 1% retinol, Hyaluronic Acid, and Vitamin C to deliver a hydrated, smooth, and replenished complexion. It's best suited for all skin types and should be used at night as part of your bedtime routine. This is an essential product for those who want their skin to feel youthful and see advanced anti-aging results.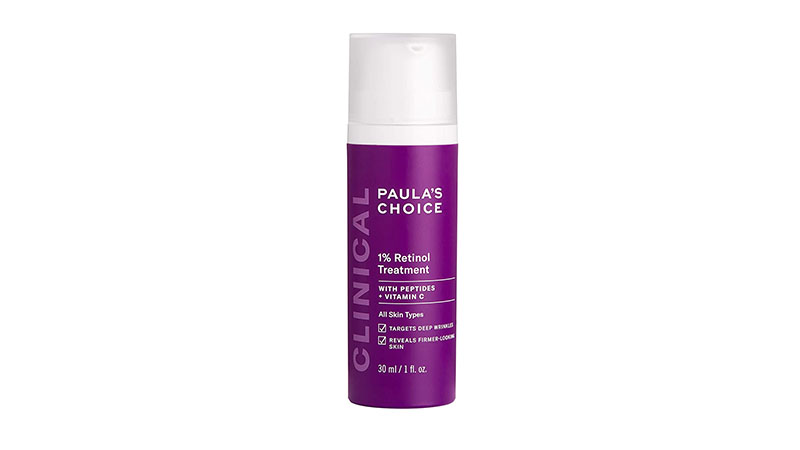 15. Neutrogena Rapid Tone Capsules
Reduce wrinkles by releasing your inner glow, thanks to this Neutrogena serum. Each capsule contains Vitamin C, which brightens your complexion, evens, and smooths skin's tone and texture. Over time, dark spots and discoloration will disappear, leaving behind a youthful appearance. The formula features non-comedogenic ingredients, so you prevent breakouts and irritation. Use it daily for optimum results.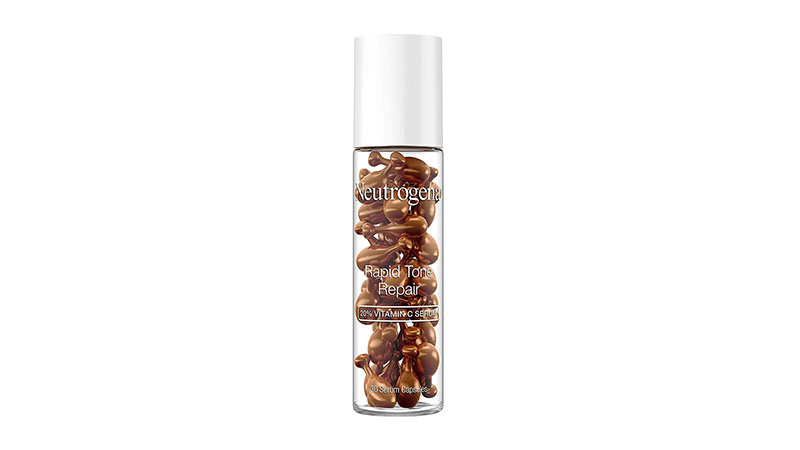 16. Paula's Choice Boost C15 Super Booster
Experience a glow and brighten a dull complexion with the Paula's Choice C15 Super Booster. Jam-packed with Vitamin C, antioxidants, and smoothing peptides, it can help even your skin tone and restore a youthful appearance. Its active ingredients help reverse the signs of aging and should be added to your daily routine. To use the treatment, apply a couple of drops to your favorite moisturizer or try it alone.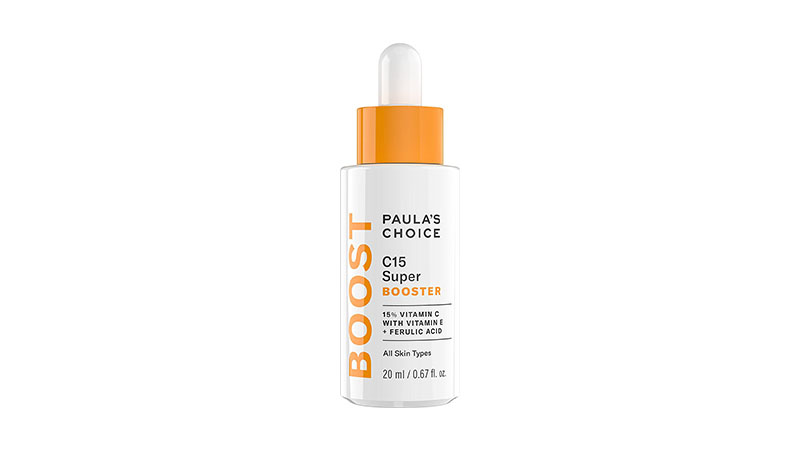 17. Medik8 White Balance Brightening Serum
Brighten your skin and reverse sun damage with this Medik8 serum. It's infused with ten active ingredients that include patented Oxy-R technology. The formula actively targets and restores dark spots and discoloration. To use the treatment, add one or two drops to target areas of uneven skin tones before your moisturizer. Use this twice a day for best results, and don't forget to apply it across your neck and décolletage areas.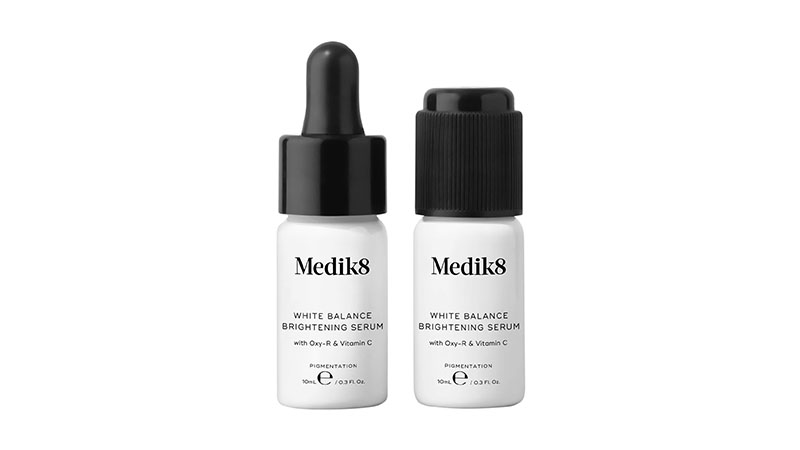 18. Lancer Skincare Advanced C Radiance Cream
The sun can seriously damage your skin, and if you want to restore its youthful glow, you should try this cream from Lancer. It's filled with active ingredients, like Ascorbic Acid, 10% Vitamin C, and retinol, which help reverse fine lines and wrinkles and even your skin tone. The added shea butter leaves your complexion feeling soft and restored. Use it once or twice a day for maximum results.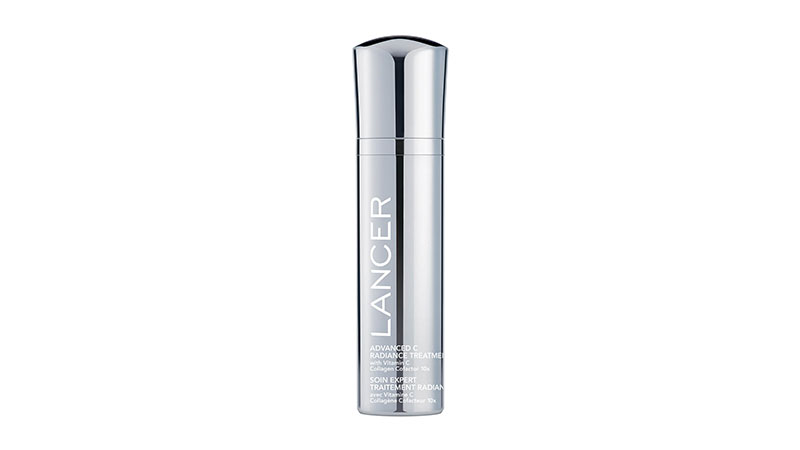 19. SkinCeuticals Metacell Renewal B3 Cream
With a high concentration of Niacinamide, also known as Vitamin B3, this lightweight treatment can help restore the natural glow of your skin and reverse the appearance of aging. It also includes tripeptide concentrate and Glycerin, which smooths out uneven texture and reduces hyperpigmentation in any problem areas. The hydrated skin is not only restored but protected against ongoing and developing damage. When using the treatment, apply a thin and even layer on your face, neck, and décolletage twice a day.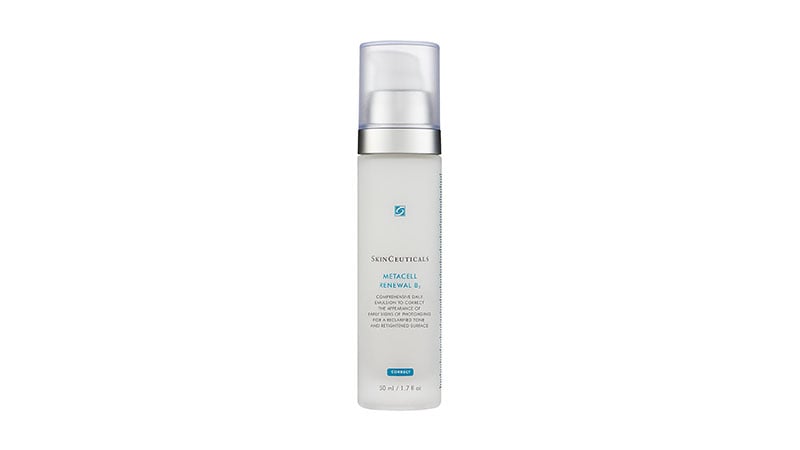 20. Bliss Bright Idea Vitamin C Serum
Firm and protect your skin from sun damage and aging with this serum from Bliss. The Vitamin C formula diminishes the signs of discoloration and hyperpigmentation, and its collagen-enhancing ingredients restore elasticity and a youthful feel. No matter your skin type, you can achieve maximum results by applying it every morning on clean, dry skin.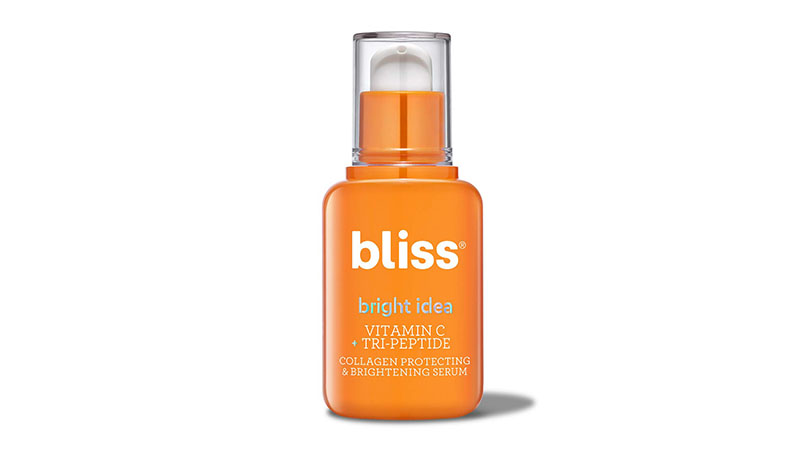 21. Caudalie Vinoperfect Radiance Serum Complexion Correcting
Caudalie Vinoperfect Radiance Serum Complexion Correcting is highly concentrated with a naturally powerful derivative of grapevine sap. Known for its whitening properties, Viniferine reduces the appearance of existing dark marks, including acne scars.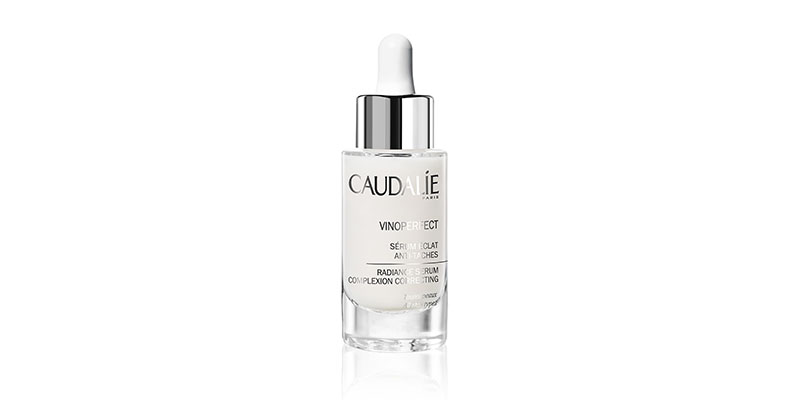 22. Shiseido White Lucent Microtargeting Spot Corrector
Shiseido White Lucent Microtargeting Spot Corrector is an intensive anti-spot serum that targets everything from small, blurry, discolorations to large, stubborn, dark spots. Quick-working and powerful this corrector is made to brighten the skin's overall tone for a radiant look.

23. Origins Dr Weil Dark Spot Correcting Night Mask
Enriched with skin-brightening vitamin C, chestnut seed extract, molasses, and mulberry, Origins Dr Weil Dark Spot Correcting Night Mask actively works to reduce dark spots. Simply massage into skin before bed and rinse off in the morning to reveal bright, glowing skin.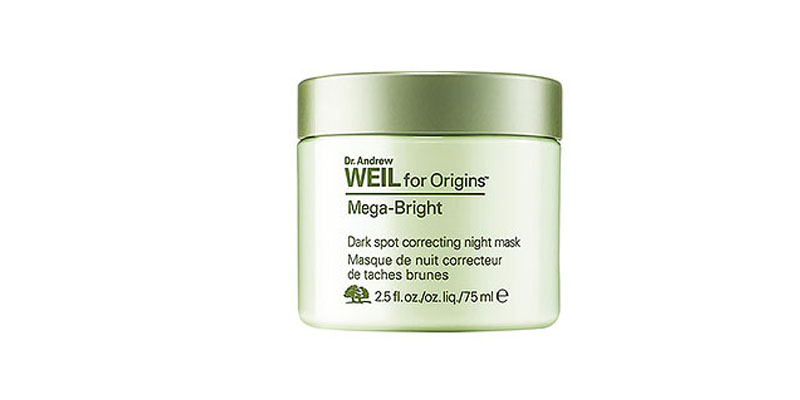 24. La Prairie White Caviar Spot Treatment
La Prairie White Caviar Spot Treatment comes in the form of a gel pen to allow easy targeting of specific, or small, dark spot areas. Perfect for erasing age spots, the formula combines Swiss garden cress sprout extract and soy isoflavone to promote brightening while only lightening the areas that need it.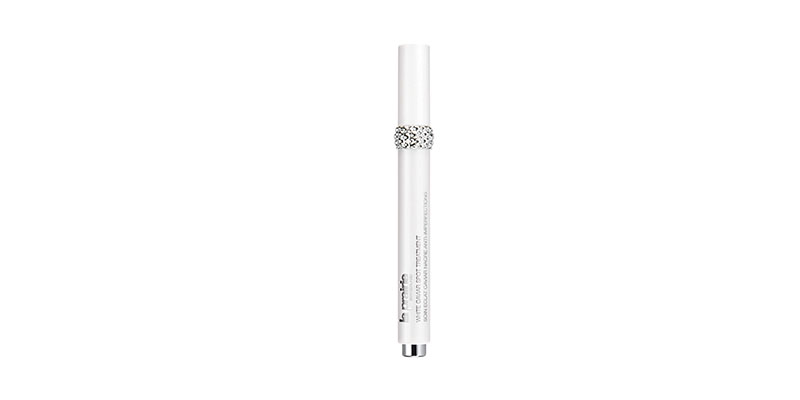 25. Algenist Genius White Brightening Anti-Ageing Emulsion
Alguronic acid and AlgaBright are the two hero ingredients of Algenist Genius White Brightening Anti-Ageing Emulsion. Alguronic acid slows melanin production to create a perfect complexion while Algenist's AlgaBright complex visibly reduces dark spot.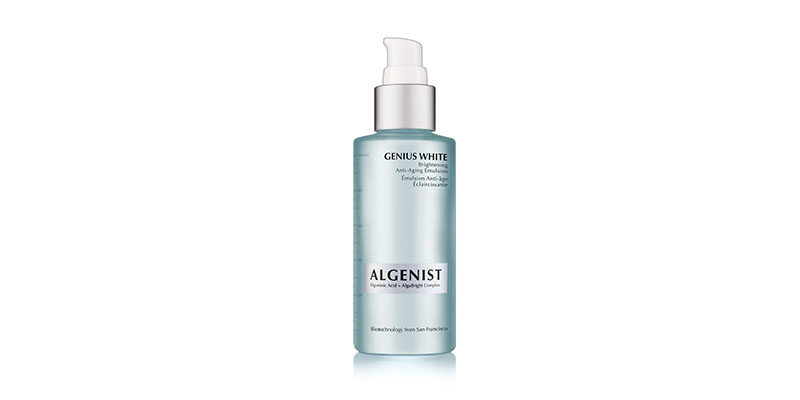 FAQs
What is the best product to remove dark spots on the face?
Dark spots are a common skin problem and are often caused by sun damage, acne scars, or hormonal factors. There are several products on the market that are designed to lighten and brighten these spots. Popular products include Lancome Blanc Expert Spot Eraser, L'Occitane Immortelle Brightening Essence, La Prairie White Caviar Spot Treatment, and Algenist Genius White Brightening Anti-Ageing Emulsion. Be aware of the ingredients that each formula contains and the potential side-effects, especially if you have sensitive skin or are prone to skin allergies.
What are the best dark spot correctors?
Dark spot correctors are created to help lighten hyperpigmentation. Each product will have a slightly different formula, and some are proven to be more effective than others. Many of these are also skin-friendly and safe. Among these products is Yves Saint Laurent Forever Light Creator Serum, which uses exclusive glycans in its formula. Caudalie Vinoperfect Radiance Serum Complexion Correcting uses a powerful serum with a derivative of grapevine sap. There is also Peter Thomas Roth De-Spot Skin Brightening Corrector and Shiseido White Lucent Microtargeting Spot Corrector, which is suitable for both small and big spots. It is important to be aware that dark spot correctors can take time to work and may have potential side effects.
What is the best thing to remove dark spots?
Dark spots can be caused by a range of factors and can make individuals feel self-conscious about their appearance. There are many different products on the market designed to tackle these problem areas on your skin, helping to lighten and brighten the spots. In addition to dark spot concealers and correctors, you can also try natural remedies, including the use of aloe vera gel and lemons. Other options include chemical peels, microdermabrasion, and laser treatment.
Does City beauty dark spot corrector work?
Dark spots can occur for many reasons, including age and hormonal factors, but one of the most common is sun damage. Among the products on the market designed to tackle dark spots and improve their appearance is the brand CityBeauty, which has created a formula called Illuminating Dark Spot Corrector. It is believed to help with dark spots but also fights the signs of aging. It does not use the harmful skin-lightening compound hydroquinone and can be used by individuals with sensitive skin.
SUBSCRIBE TO OUR NEWSLETTER
Subscribe to our mailing list and get interesting stuff and updates to your email inbox.