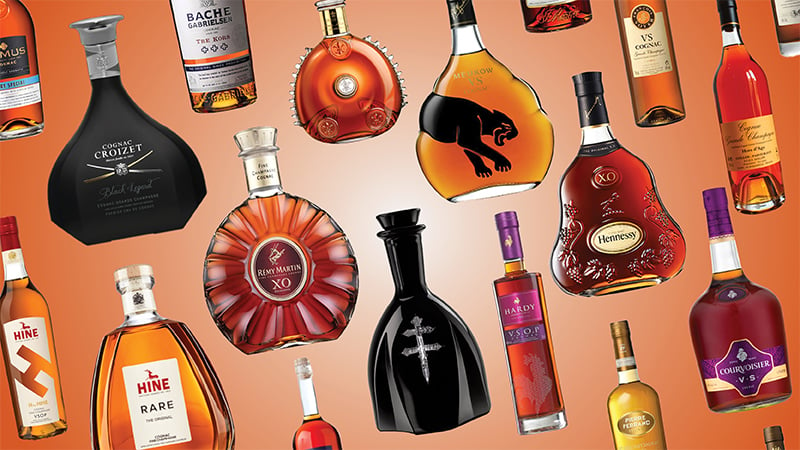 Cognac is the perfect aperitif, it's rich, complex, aromatic, and ideal for aiding digestion after a delicious, filling meal. It's also an excellent addition in classic cocktails like a sidecar or as a twist on others like a French 75 or Old Fashioned. The Cognac region, in southwest France, is the only place in the world where it can be produced. Within it, there are six growing regions, known as crus. Strict laws dictate that the specific grape varietals (Ugni Blanc is the most common) must come from here. Plus, producers must also adhere to distillation processes and time and aging protocols to bear the name Cognac. Many Maisons (houses) have been making cognac from these vineyards for hundreds of years. They've passed knowledge down from generation to generation, perfecting every drop of the amber liquid that gets bottled.

What is Cognac?
Cognac is a style of brandy made with distilled white wine. Like tequila, bourbon, or Champagne, to bear the name Cognac, it must adhere to specific legal and production requirements and come from the Cognac region in France. Producers can only use grapes from one of six crus, including Grande Champagne, Petite Champagne, Borderies, Fin Bois, Bons Bois, and Bois a Terroirs. It must use at least 90% Ugni Blanc, Folle Blanche, or Colombard grapes, with Ugni Blanc the most common. Additional requirements are that it's double-distilled in size-controlled Charentais copper alembic stills and aged for at least two years in French oak. The youngest component in the blend determines the age of the cognac.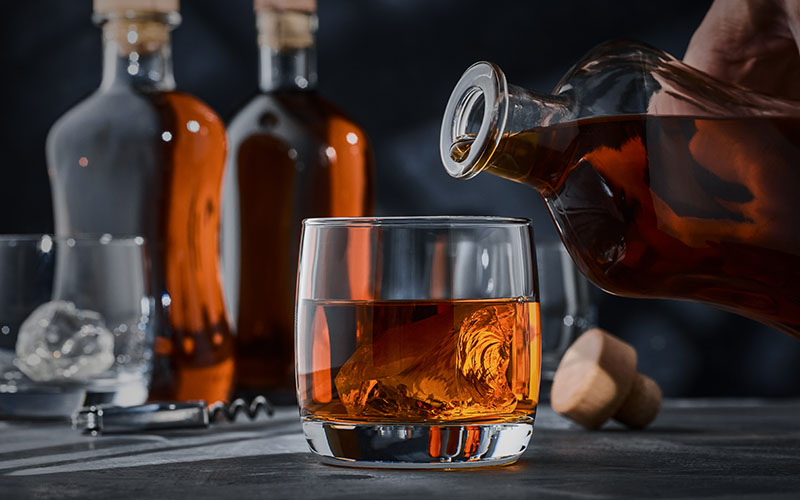 Cognac Grades
V.S (Very Special)
VS cognac ages for at least two years and is the youngest style of cognac. It's ideal for use in cocktails such as a sidecar, morning glory, or French 75.
V.S.O.P (Very Superior Old Pale)
The youngest brandy used in a VSOP blend is at least four years old. Sip it neat or mixed into your favorite cocktail.
X.O (Extra Old)
Extra Old cognac is perfect for life's celebrations. The youngest component of the blend must be at least ten years old (though until 2018, the rule was a minimum of six years old).
Hords d'age (Beyond Age)
The Bureau National Interprofessionnel du Cognac (BNIC) considers this grade the same as XO; however, it's really used by producers to indicate luxury blends that use components older than the traditional age scale. These are often rare and more expensive but are perfect for extraordinary occasions such as weddings, landmark birthdays, or other significant events.
Best Cognac Brands
1. Hennessy
Hennessy is perhaps the most recognizable cognac brand globally. It's also the largest producer, supplying around 40% of the world's cognac. Richard Hessessy founded the company in 1765, where it remained in the family until the 1971 merger with Moët Chandon, and later with Louis Vuitton, becoming part of the largest luxury brand conglomerate. These days, it remains committed to excellence in every bottle. There's a focus on the sustainability of the terroir, the cognac-making process, and a rich lineage of artisan craftsman and master blenders. The result is a collection of a dozen cognac varieties from the rich creaminess of the VS to the atypical Hennessy Pure White with notes of fresh spring flowers. It's an accessible, quality brand and the perfect introduction to the world of cognac.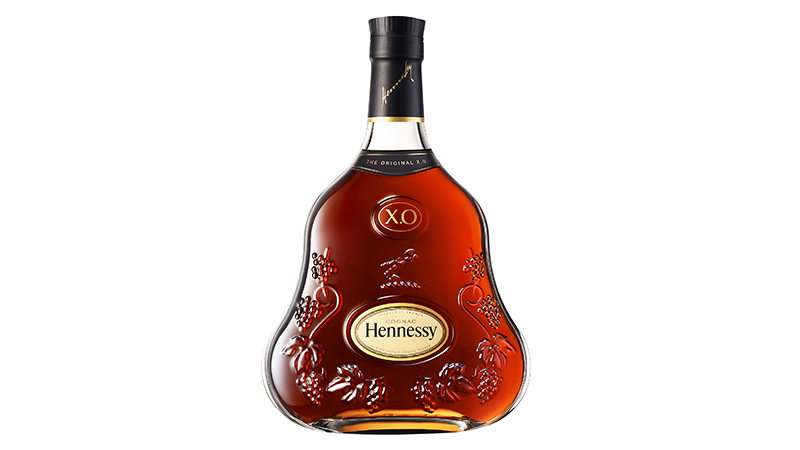 2. Hine
Approaching its 160th birthday is Maison Hine, a cognac producer that has been around since 1763. The core belief behind the brand is that great cognac is, above all, great white wine. This, combined with the blend of vintages and crus, is fundamental to creating the perfect balance of consistency and virtuosity. Select from a range of quality cognacs, including the hallmark lines of vintage crus, which offer a snapshot of a particular year and all the variations that add to this elaborate drink. More classic varieties include the Rare, blended from around 20 eaux-de-vie from Grande and Petite Champagne grapes, with a suave yet delicate expression. Alternatively, enjoy the precious wood and sweet cinnamon notes of the Cigar Reserve, or for something truly exceptional, try the Talent, which uses 50 fully mature eaux-de-vie that's opulent and spicy.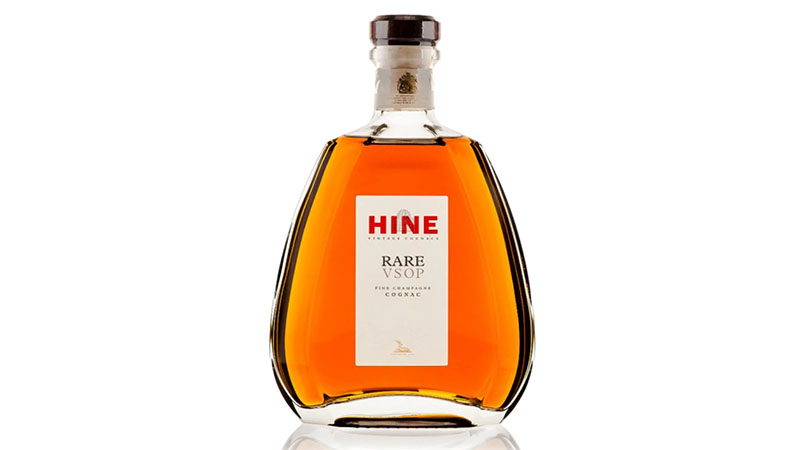 3. Martell
Select from a wide range of bottles from the oldest cognac producing house, Martell. There's everything from the smooth and fruity VS Single Distillery which is excellent for cocktails, or the legendary Cordon Bleu with spicy fruit and an elegant richness perfect for special occasions. The French president even gifted the latter to Queen Elizabeth II to honor her first official visit to France in 1957. If you want something extraordinary, the Millesimes 1972 is a complex cognac that has been aged in barrels for 43 years — it's vivid, intense, and elegant. It also channels the spirit and audacity of founder Jean Martell. The brand uses grapes grown in the Borderies, the smallest and rarest of crus. However, it's these grapes, grown in silica clay soils, that give Martell cognacs their exceptional smoothness and distinct floral aromas.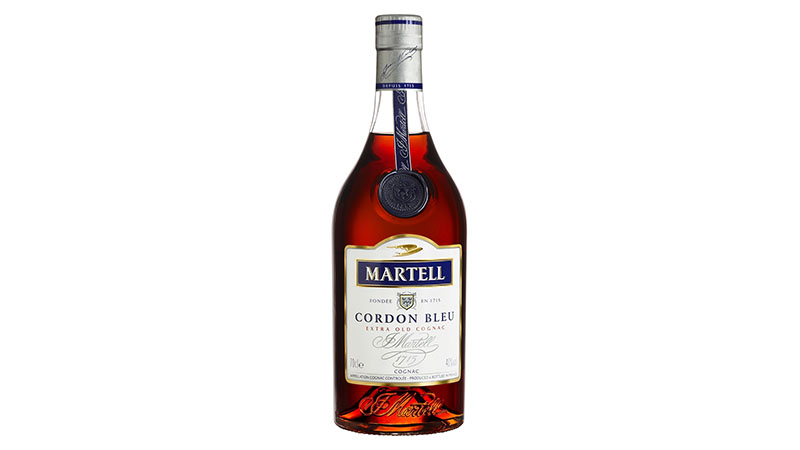 4. Meukow
The Russian name of Meukow seems out of place among the classic French titles of other cognac brands. However, it's because Tsar Alexander II of Russia sent brothers, Auguste-Christophe and Gustav Meukow to France to secure an ongoing cognac supply for the Russian court. They ended up establishing their own house in 1862. You can easily identify this cognac by the distinctive Feline bottle, which has won the Pack d'Or award twice. It symbolizes power, elegance, and suppleness — all characters found in the Meukow liquor. Cellar Master, Anne Sartreaux, continues generations of tradition by blending different ages of aux-de-vie from the six crus that form the cognac appellation d'origine contrôlée (AOC). The Grande and Petite Champagne are the main contributors; however, Fins Boi, Bon Bois, and Borderies add fruity aromas and woody qualities to the floral notes of Champagne.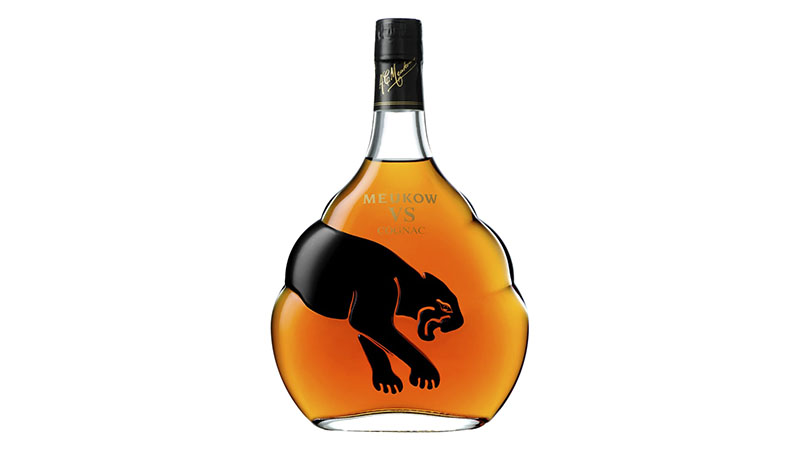 5. Courvoisier
Courvoisier is the toast of Paris, having been the cognac chosen to celebrate the grand opening of the Eiffel Tower at the Universal Exhibition in 1889. Attending celebrities such as Vincent Can Gogh, Thomas Edison, and King Edward VII all imbibed. Since its humble beginnings on the outskirts of Paris in the early 1800s, the brand has had several other celebrity endorsements, including Napolean Bonaparte and Charles Dickens. Now, the Maison is based in Jarnac, in the cognac region, where it moved in 1828. It uses grapes from over 800 growers in Grande and Petite Champagne, Borderies, and Fins Bois. The wine distills on the lees, then the eaux-de-vie ages in barrels hand-made from 200-year-old oak trees. As such, the collection is an example of fine cognacs, with options like the lively VS, matured X.O, complex VSOP Exclusif, and extremely rare L'Essence de Courvoisier®.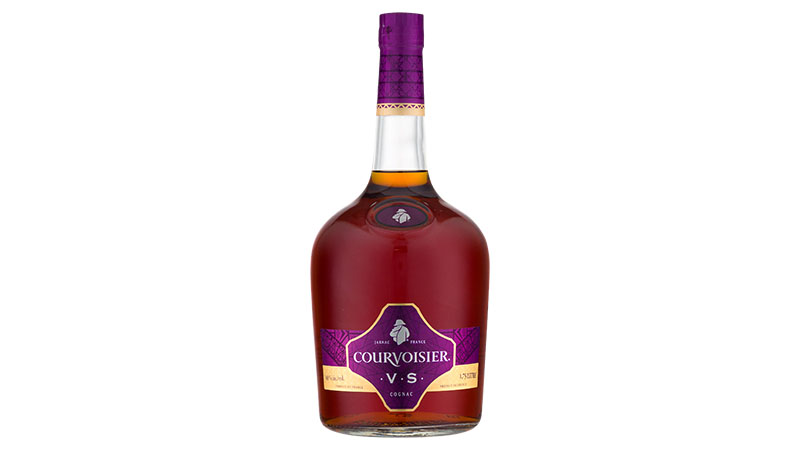 6. Rémy Martin
Rémy Martin is one of the world's largest cognac producers and a member of the Comité Colbert to promote the concept of luxury. Consequently, it makes an ideal gift and is an excellent choice for celebrating life's most special occasions. Young winegrower Rémy Martin began selling his cognac in 1724, and the first Grande Champagne Cognac, of which the brand is most famous, was created in 1830. The collection is a true showcase of the heritage, craftsmanship, and terroir of the Maison. The XO, in its distinctive bottle, is the Cellar Master's signature cognac, with an expert blend of up to 400 eaux-de-vie for an aromatic complexity. While it's lovely on its own, why not try it in an Old Fashioned in place of whiskey. Meanwhile, the VSOP has notes of apricot, licorice, summer fruits, and vanilla, and the 1738 Accord Royal boasts toast, toffee, plum, and baked spices.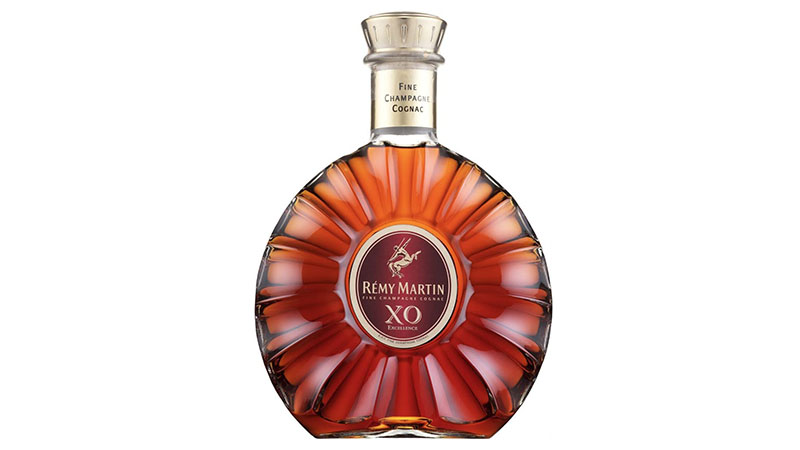 7. Pierre Ferrand
Maison Ferrand uses only 100% Grande Champagne vines, planted in the Angeac terroir. This micro-parcel of land is considered part of the "Golden Triangle," with chalky soils and rolling landscapes that produce grapes with the perfect acidity. The Cellar Masters distill the cognac on the lees to create body and flavor before maturing the eaux-de-vie in small barrels across seven aging cellars. Then, it's expertly blended by fifth-generation Cellar Masters. The resulting collection features a range of high-quality cognacs. Try the Ambre, which uses rare Colombard grapes in addition to the traditional Ugni Blanc, for intense floral notes. Meanwhile, Ancestrale features a blend of ultra-aged vintages, and the Selection Des Anges is refined and complex after years of barrel evaporation (also known as the angels' share).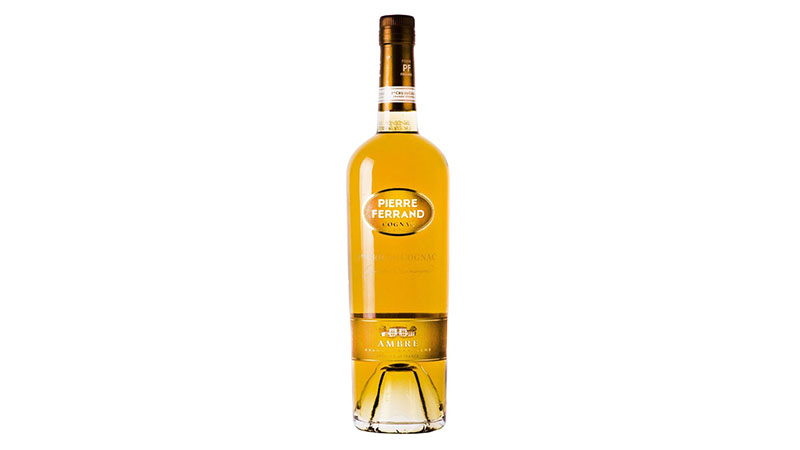 8. Kelt
The power of the ocean makes Kelt cognac special. Like other Maisons, the process starts with Ugni Blanc grapes from Grande Champagne. The wine distills in copper pot-stills, then goes into Limousin oak barrels. However, it is the aging process where it all differs. Kelt takes inspiration from the early shipping journies of cognac barrels and ages the eaux-de-vie on a 90-day sea voyage. The motion of the ocean, combined with the temperature variations, air pressure changes, and unique sea environment, creates an unrivaled smoothness. Hence, the collection also features seafaring-inspired names like The Captain's Barrel, Commodore, and Christopher Columbus.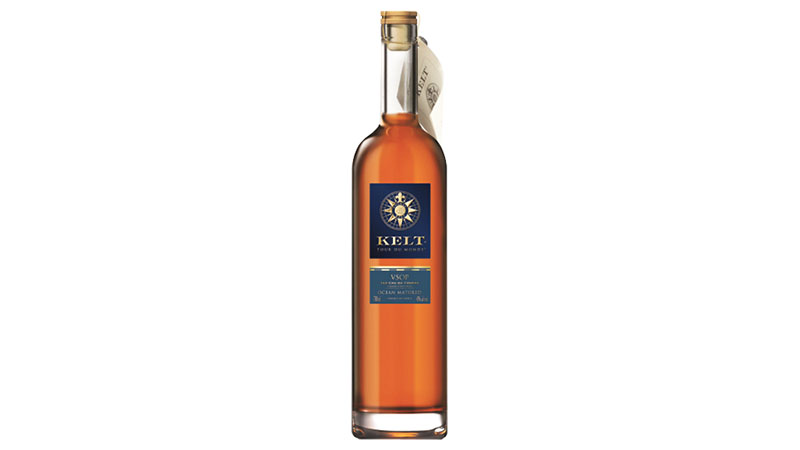 9. Camus
There are five generations of knowledge and expertise behind the label at Camus. Not only do they embrace traditions, but they're also at the forefront of scientific innovation in the pursuit of more intense, delicious cognacs. The patented "INTESITY" distillation method boosts the ester levels, the compound responsible for cognac's fruity aromas. This means Camus cognac is up to seven times more aromatic. Explore an extensive collection of different drops. There are classic options like the VS, VSOP, and XO. However, there are also special editions such as the XO Borderies Single Estate, which is rich and velvety, or the Ile de Ré Fine Island that highlights the character of the Bois à Terroirs cru. Sip them neat, gently warmed in your hand, or mix them into a cocktail such as a Vieux Carre, sidecar, or French 75.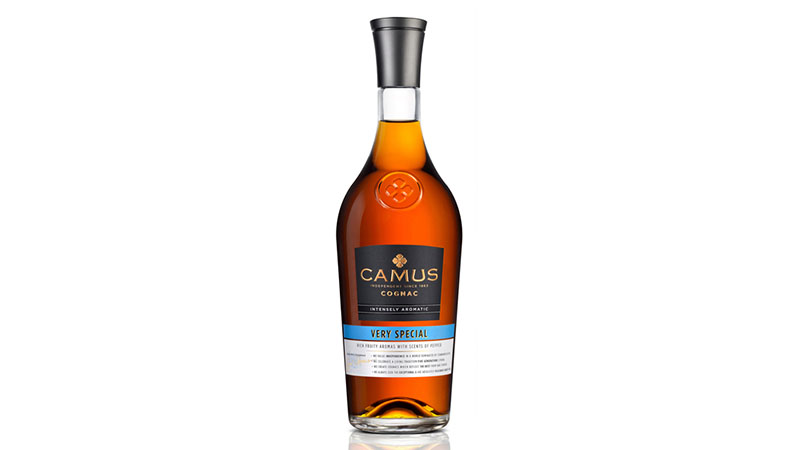 10. Frapin
The Frapin family set up in the southwest of France in 1270. They started as wine-growers before becoming distillers owning 240 hectares of vineyards in Grande Champagne. The Master Distillers control the distillation, then the Cellar Master ages the cognac in a series of barrels, cellaring them in different locations around the estate, according to individual characteristics. Among the collection are award-winning styles. The Frapin VSOP won Best VSOP in the World at the World Cognac Awards in 2016, while the Multimillesime no. 6 was voted Best Cognac in the World. Other drops include the Frapin 1270 with vanilla and toast notes, XO VIP, which reveals chocolate, dried fruit, and gingerbread, and the bold, rich Château Fontpinot XO with dried and candied fruits on the palate.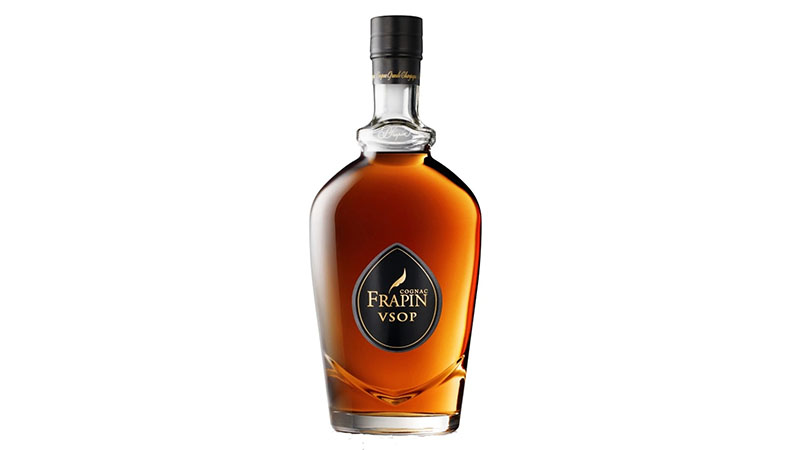 11. LOUIS XIII
LOUIS XIII is the king of cognac. It comes from the Maison de Rémy Martin, and it's one of the most luxurious cognacs available, with provenance and time key components. The blend consists of 1,200 of Rémy Martin's rarest and oldest eaux-de-vie. It arrives in a handmade, French crystal decanter that features a 20-carat gold neck and ten distinctive spikes on each side. LOUIS XIII founder, Paul-Émile Rémy Martin, owned a 16th-century flask uncovered at the site of the Battle of Jarnac that inspired the design. The best way to indulge in a glass is slowly. Use the pipette to extract the liquid and serve it at room temperature in the accompanying LOUIS XII glasses. Let it rest before taking in the aromas, then begin with a single drop on your lips to ignite your palette before enjoying one sip at a time.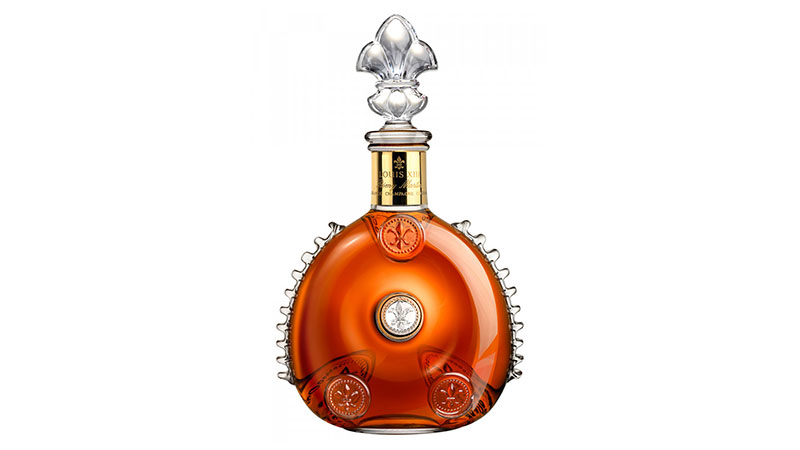 12. H.Mounier Marquis de La Fayette
Henri Mounier was a captain in the Merchant Navy before turning to eaux-de-vie in 1858. The Maison actually has two cognac brands under its umbrella – Henri Mounier and Marquis de Lafayette. Under the latter brand, the VS is an excellent starting point. It has vanilla, fresh pear, and acacia on the nose with a lively and fresh palette. Next, the suave VSOP has wood, licorice, and cigar box notes for an exotic bouquet. Rounding out the classic styles is the XO, which has mild and spicy aromas with a long finish. However, if you're looking for something a bit special, there's also the XO Prestige and EXTRA. The XO Prestige is exceptionally well balanced with fruity, floral aromatic subtlety, while the EXTRA boasts bewitching flavors of grilled hazelnuts, cocoa, and spices.
SHOP: H.Mounier Marquis de La Fayette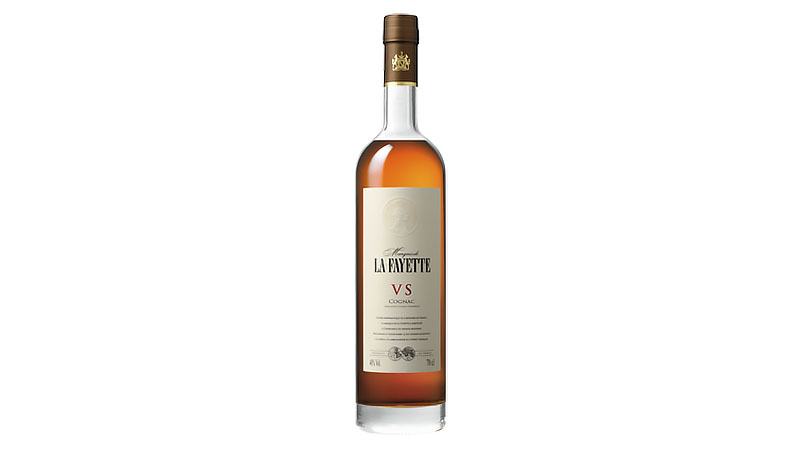 13. De Luze
Finesse, elegance, and persistence are the cornerstones of De Luze cognac. Founder Alfred De Luze was an adventurer who spent time between Paris, Le Havre, and New York, before founding his namesake cognac house in 1822. It would eventually be owned by Michell Boinaud, whose family still owns it today, with 24 generations of cognac making behind them. They have the largest family wine estate in Grande Champagne, with 420 hectares of vineyard. As such, they sit firmly in the group of Fine Champagne Cognac Houses. Indulge in one of four classic expressions. There's the daring VS with notes of vine flowers and citrus, while the smooth, creamy VSOP is terrific in cocktails. Up the ante with the more intense XO, which boasts jasmine, fig, and hot brioche notes, or the luxurious Extra with narcissus, fresh hazelnut, and cigar box.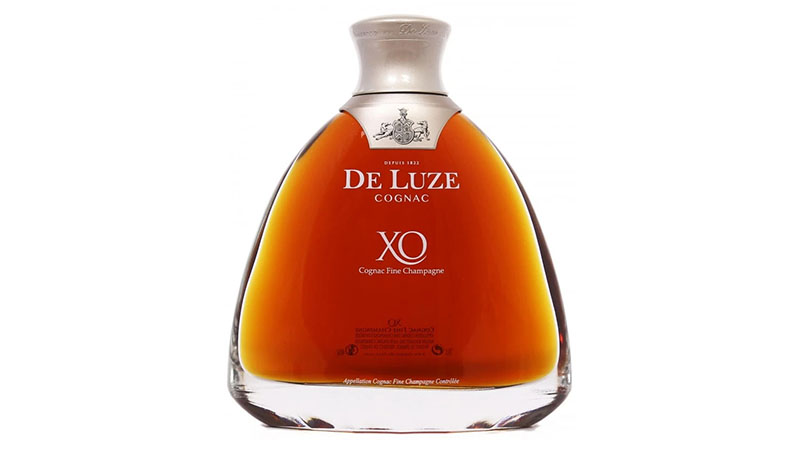 14. D'Usse
D'Usse is the brainchild of Cellar Master Michel Casavecchia and is part-owned by Jay-Z (the other owners are Bacardi and Sovereign Brands). The vision was to create a cultural icon that is bold, free, and authentic. There are two expressions under the brand. The first is the VSOP, which is bold and full-bodied. It has rich woody, cinnamon, and floral notes on the nose with an unexpectedly smooth finish and hints of spice with undertones of honey and dried fruits. Then the second is an XO with the eaux-de-vie hand-selected by Michel. Expect a balanced finish with rich notes of ripe blackberry and apricot and hints of walnut and dark chocolate. Serve this one on the rocks, with a coffee-infused ice cube, or in a billionaire's sidecar cocktail.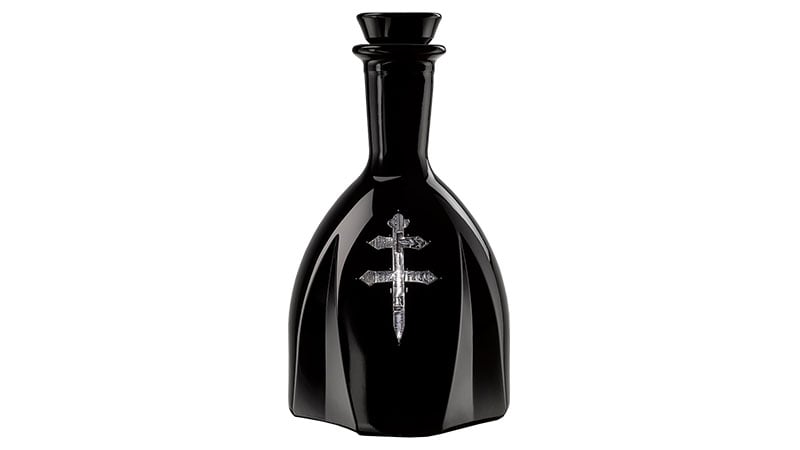 15. H by Hine
Coming from Maison Hine is H by Hine, a more youthful, vibrant expression of this classic beverage. It's whimsical, adventurous, and perfect for those who like to drink outside the box. You'll enjoy notes of iris, fresh apricot, acacia, and white pepper. It's not only perfectly served by itself but also makes a brilliant addition to cocktails, punches, or even a cheeky kick in a fresh salad dressing. Like most cognacs from Maison Hine, it's made with eaux-de-vie from Grande and Petite Champagne grapes, ensuring incredible quality and consistency.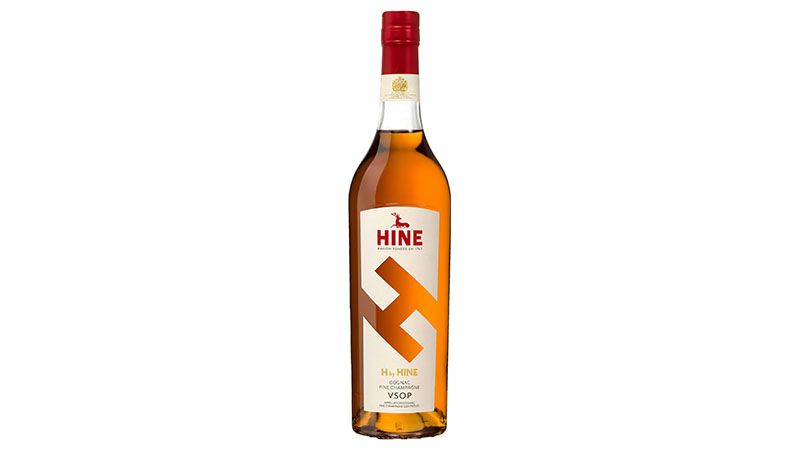 16. Bache-Gabrielsen
Located in the heart of Cognac, family-run Bache-Gabrielsen is a newer cognac house, only started in 1905. Founder, Second Lieutenant Thomas Bache-Gabrielsen hailed from Norway but came to France in search of fame and fortune. He partnered with another Norwegian, Peter Anton Rustad, and married into a local wine family, cementing his place and knowledge of wine and cognac. The vast portfolio contains a drink for every taste and occasion. There are five ranges – Classic, Pure & Rustic, Nature & Eleganse, Bølgen & Bergier, and lastly, a non-cognac range of other distillations. The most popular cognac is the Tre Kors, a blend of Grande & Petite Champagne crus and Fins Bois. It was popular in Norway during prohibition as it was sold for "medicinal purposes," which is why the label features three crosses rather than three stars.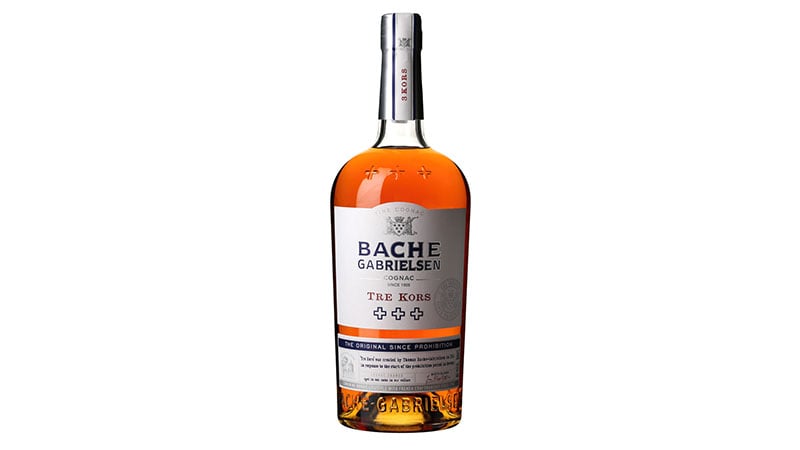 17. Hardy
Englishman Anthony Hady founded Maison Hardy in 1863. He began his career as a wine and spirit merchant in London but was seduced by the charm of regional France, relocating there, changing his name to the French iteration of Antoine, and founding a cognac house. Today, the house is run by Bénédicte Hardy, the fifth generation of the Hardy family to work in the business. The collections include Tradition, Prestige, and Perfection. Tradition features a VS. VSOP, VSOP Organic, XO, and XO Rare, all of which are intended for all kinds of cognac lovers. People with refined tastes will appreciate the aged Grande Champagne blends in the Prestige collection, all of which feature beautiful bottles with intricate designs. Lastly, Haute couture and cognac collide in the Perfection range, which collaborates with crystal maker Daum for a stunning carafe.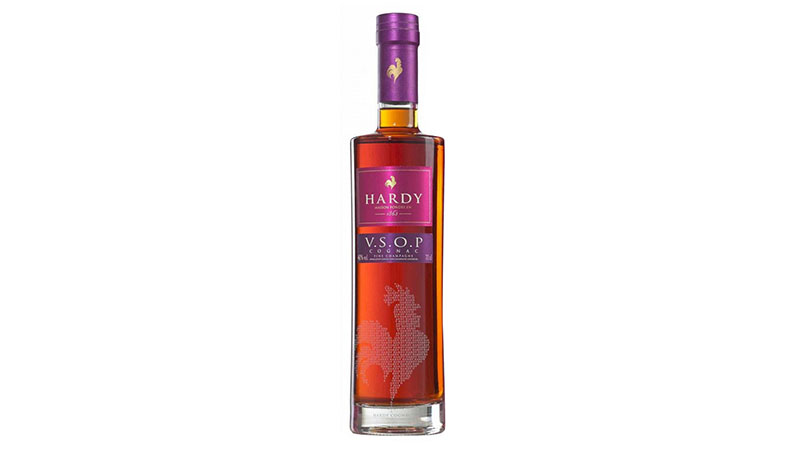 18. Croizet
The stylish bottles are one of the first things you'll notice about Croizet cognac. In 1805, Simon Croizet established his cognac house on the back of a career in winemaking in Grande Champagne. He was also the sommelier of the High Command of Napoleon I. More than 210 years later, the brand has an illustrious history and award-winning collection. Enjoy a snifter of the Black Legend, a unique and complex cognac with notes of ginger, marmalade, and orange zest. The VSOP Chic is smooth, soft, and fruity, while the XO Chic is complex, rich, and encompassing. If you're looking for something a little more extravagant, the Extra is considered the jewel in the crown, with nuanced notes of prune, vanilla, candied fruit, and ginger.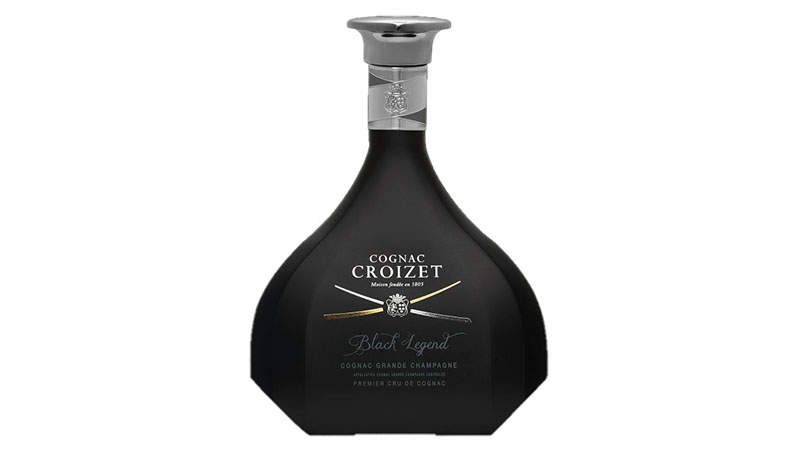 19. Francois Voyer
The Chauchet Voyer family has been distilling wine and aged eaux-de-vie for more than five generations. Located in Grande Champagne, they also work with other growers for the Ugni Blanc grapes in each blend. They've also just planted Folle Blanche, another varietal known for its extraordinary minerality. Within the range, there are quite a few options. Start with the VS and its fresh fruit notes or the Terres De Grande Champagne, with delicate wood and an almond fragrance to finish. If you're looking for something more aged, there's the signature XO 1er Cru, Hors d'Age for special occasions, or the genuinely exceptional Ancestral No.8. Finally, you can also indulge in something other than cognac with a pineaux, an aperitif that blends grape juice and cognac, or a selection of liqueurs.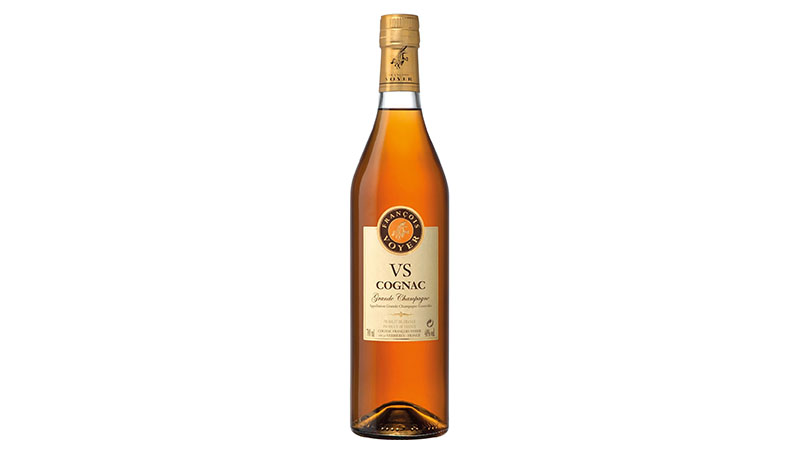 20. Guillon Painturaud
Patience is the key ingredient that makes the cognac from Guillon Painturaud so good. It's a small, family-owned producer, who's Grande Champagne estate has been in the family since 1610. The youngest offering in their collection of nearly ten styles is the VSOP, which has aged for five years and is bold and balanced, displaying all the unique terroir characteristics. There's also a Reserve, or XO equivalent, with toasted, vanilla, and spice notes with a deep finish. It ages for ten years. Decades of aging go into the Hors Age, resulting in candied apricot and citrus notes, with touches of wood and chocolate. The oldest in the collection is the Cognac Mémoires, which marks the generational change and transmission of knowledge from grandfather to grandson in 1965. It's limited and rare but boasts and deep intensity and aromatic complexity.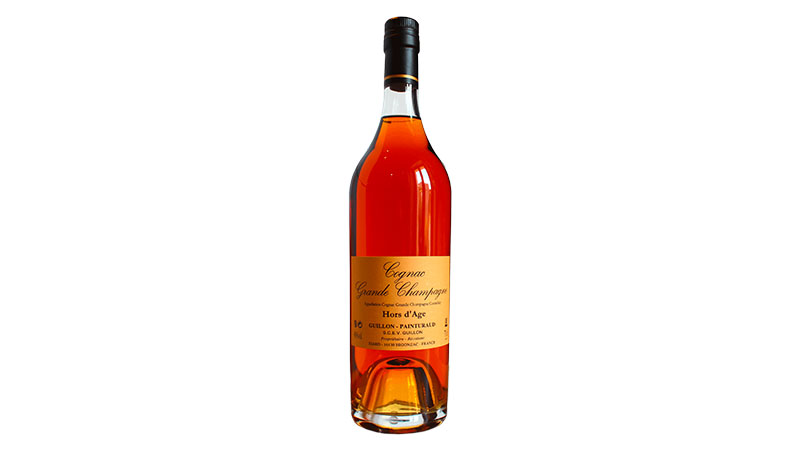 FAQs
What is cognac made of?
Cognac is made from distilled white wine. The grape varietals must be Ugni Blanc, Folle Blanche, or Colombard, from one of the six cognac crus. The wine is twice distilled to produced eaux-de-vie, which is then aged in French Oak barrels before blending. 
Is cognac a whiskey?
While cognac can be enjoyed similarly to whiskey, it's actually a type of brandy made with grapes. 
Which is the best cognac?
There are lots of excellent cognacs available. For an entry-level drink, try Hennessy VS or Remy Martin XO. If you want something special, Courvoisier XO Cognac is excellent, and Kelt XO Cognac is ideal for something different. Finally, you can really splash out on a style like Louis XIII Cognac or Martell XO.
Which is the smoothest cognac?
When looking for a smooth cognac, opt for something a little older, like a VSOP or XO. Try De Luze XO Cognac, D'Usse VSOP Cognac, or Martell XO.
Is XO cognac better than VSOP?
XO cognac ages for longer than VSOP resulting in deeper, more complex flavors. Each is excellent and can be consumed neat or in cocktails, so it really comes down to personal preference. 
What is the difference between Cognac and Brandy?
Cognac is a type of brandy. Brandy refers to a liquor made from distilled wine, which can either be a grape or a fruit wine. Cognac is different because it must be made in the Cognac region of France, using legally defined grapes and processes. However, brandy can be made anywhere from anything. For example, Calvados is a French apple brandy, Jerez is a grape brandy from Andalusia in Spain, and pisco is a brandy from Peru and Chile.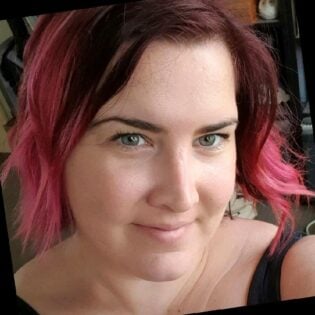 Alexandra Linde is an experienced writer holding a bachelor's degree in Journalism. She is the owner of Alexandra McKiterick Creative and has expertise in travel, fashion, fitness and lifestyle. Alex has previously written for Flightcenter, Travello, and Backpacker Deals.
SUBSCRIBE TO OUR NEWSLETTER
Subscribe to our mailing list and get interesting stuff and updates to your email inbox.