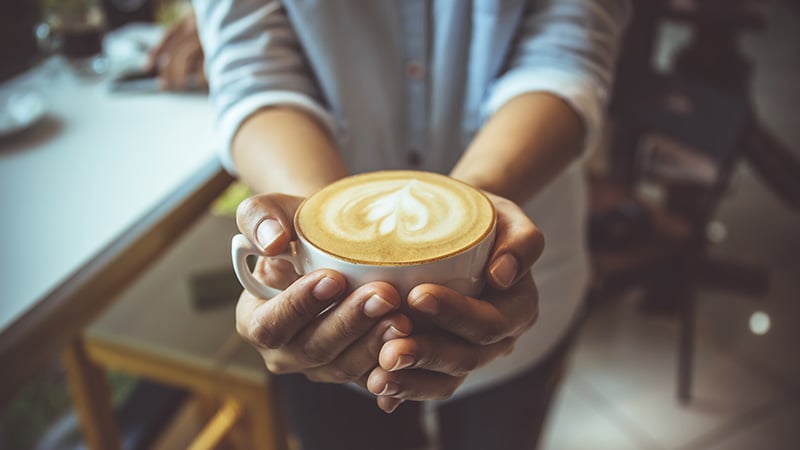 As a coffee fanatic, Byron Bay is always one of my favorite places to visit. From the chic beachside cafes to the local hidden gems, I've never known just how many good coffee shops were around. Whether you're looking for a classic latte or something more adventurous, endless options are available. I am excited to share my top ten best coffee shops in Byron Bay that have kept me coming back time and again.
Best Coffee Shops in Byron Bay
1. Jimmy's Coffee
When visiting Byron Bay, my first coffee pitstop is always Jimmy's Coffee. Not only does Jimmy serve up the best coffee in town, but it is the place where the locals meet, and it has a real community vibe to it. Also, on the first Sunday of every month, they hold a market outside the cafe where locals sell their second-hand clothing and other items such as surfboards and sometimes even cakes and other treats. If you're looking for the best coffee shop in Byron Bay, you cannot go past Jimmy's!
Location: 15 Clifford St, Suffolk Park
Location: 125 Jonson St, Byron Bay (Opening soon)
2. Bayleaf
As someone who loves exploring new Byron Bay cafes, I am always blown away by Bayleaf's inventive and organic menu that features the freshest and most ethical ingredients. It's no wonder the place is always packed with locals and tourists alike. But don't let the crowds deter you because it's definitely worth the wait. You can also opt for their takeaway counter, which offers quick and healthy options like their famous banana bread and colorful salads. And, of course, I always make sure to order one of their signature coffees, like the Coconut Cold Brew – it's simply divine.
Address: 2a Marvell Street, Byron Bay
3. The Byron Bay General Store
Established in 1947, The Byron Bay General Store is a must-visit destination for all coffee lovers. The landmark has been a gathering place for locals and visitors for generations. The menu features nourishing vegetarian food sourced from the best local and organic farmers, including waffles, porridge, avocado toast, burgers, and bowls. I love starting my day with a cup of coffee, chai latte, turmeric latte, or tea to soothe my soul. Plus, knowing that the cafe is eco-friendly and aims to reduce its waste gives me peace of mind while indulging in these delicious treats.
Location: 26 Bangalow Rd, Byron Bay
4. Folk
As a self-proclaimed coffee addict, I highly recommend Folk, a cute cafe tucked away next to a holiday park. This hidden gem serves up ethically sourced, organic, and seasonal produce on a simple and thoughtfully crafted menu. Folk has everything from cold-pressed juice to flower-garnished smoothies and great coffee. However, once you step into this cafe, be prepared to let the hours slip by as you sink into a comfy lounge outside.
Location: 1/399 Ewingsdale Rd, Byron Bay
5. Sunday Sustainable Bakery
Whenever I'm in Byron Bay on a Sunday, I never miss stopping by Sunday Sustainable Bakery. There's always a line out the door, but that just adds to the charm. The smell of freshly baked bread wafts out onto the street, and my mouth waters in anticipation. Everything produced is organic and sustainably made. It feels good to know that I'm supporting a local business that cares about the environment, and the delicious coffee is just an added bonus.
Location: 101 Jonson St, Byron Bay NSW 2481
6. Combi
If you're looking for the best coffee shops in Byron Bay, Combi should be on your list. The menu is packed with mouth-watering dishes, including their famous buckwheat pancakes and organic sourdough crumpets. And for lunch, their toasted sandwiches and soup are the perfect choice for a light but satisfying meal. But what really sets Combi apart is their commitment to great coffee. The locally roasted Combi blend is bursting with hints of plum, nougat, and cacao. And if you're not a coffee fan, their fruit and nut smoothies made with plant milk are a must-try.
Location: 5b/21, 25 Fletcher St, Byron Bay
7. The Farm
As a lover of good coffee and peaceful surroundings, Three Blue Ducks is always my favorite location for a relaxing breakfast and coffee in nature. You can also grab a coffee and walk around the farm for free. It's a perfect spot for families as there are lots of kids' activities on offer and play equipment to keep them occupied while the adults hang out.
Location: 11 Ewingsdale Rd, Ewingsdale
8. Top Shop
As someone who loves starting their day with a yummy breakfast and a great cup of coffee, I highly recommend Top Shop. Nestled in an old 1950s milk bar, the café's unique charm and limited indoor seating make it feel cozy and intimate. However, the real treat is outside, where several benches and a vast grassy area make it the perfect spot to bask in the sun. The menu is everything I could want – from healthy granola and omelets with spinach and feta to scrumptious filled burgers and rolls. But what sets Top Shop apart is the coffee which keeps the locals backing for more.
Location: 65 Carlyle St, Byron Bay
9. The Roadhouse
Every time I walk into The Roadhouse, I know I'm in for a treat. The food and drinks are what really keep me coming back. I love that the menu is based on what's in season, and the coffee absolutely fantastic – the beans and malts coffee is genius. The venue also serves up the best pizza in town for dinner and is not to be missed.
Location: 6/142 Bangalow Rd, Byron Bay
10. Dip Cafe
I must admit, my taste buds have been spoiled after paying a visit to Dip café. As a Francophile, I am always on the search for a spot that offers an authentic taste of France, and Dip café did not disappoint. I was very satisfied with freshly baked pastries that tasted like they were straight from a Parisian boulangerie. What made this coffee shop even better was the trendy yet comfortable atmosphere, which made me feel like I was enjoying my meal in the heart of the City of Love.
Location: Shop 1/21/25 Fletcher St, Byron Bay
SUBSCRIBE TO OUR NEWSLETTER
Subscribe to our mailing list and get interesting stuff and updates to your email inbox.