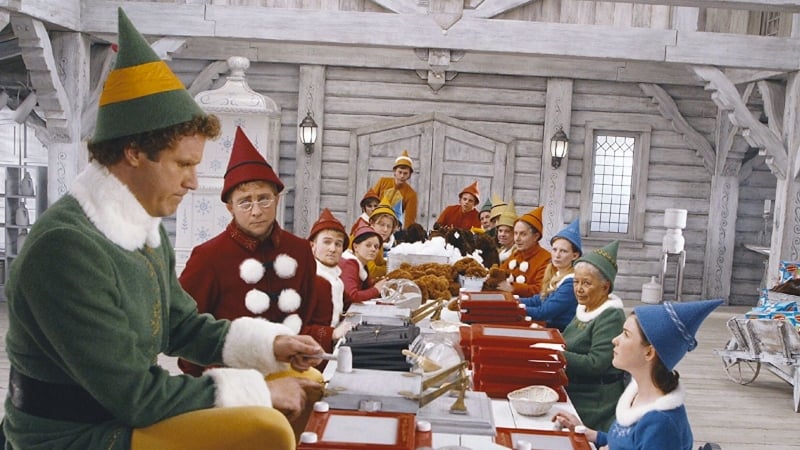 The festive season is upon us, and to get into the Christmas spirit, you can start watching all the best holiday-themed movies. There are heartwarming classics that are still relevant decades later, and then there are the new releases that will undoubtedly bring a smile to your face. Like Elf or Home Alone, some films are hilarious and a great choice to see every year. Then there are the rom coms with predictable storylines like The Knight Before Christmas or The Holiday that you can't help but binge. If you want a more serious film that reminds us of the true meaning of Christmas, without all the materialistic elements, then give The Polar Express or One Magic Christmas a try. Get ready for a fantastic end to the year by watching these Christmas movies with your loved ones.
RELATED: 10 Fun Christmas Comedy Movies to Watch Now
1. Elf
If you need a good laugh this Christmas, then you need to watch Elf. The 2003 family comedy starring Will Ferrel has become a bit of a holiday classic because it is entertaining. The story focuses on Buddy, a human raised by elves at the North Pole, who goes in search of his biological father. It is hilarious and, at times, absurd, but overall it's an excellent watch for almost all ages.
2. National Lampoon's Christmas Vacation
Sometimes an old classic is what you need, and National Lampoon's Christmas Vacation is undoubtedly one of those. The film is from 1989 and is one of those slapstick comedies revolving around the festive season and how easily things can go horribly wrong. The focus is on the character Clark Griswold, played by Chevy Chase, who tries to make his family's holiday unforgettable, but things do not go according to plan.
3. Office Christmas Party
Real-life work parties can be lame, or they can be debaucherous, and the 2016 film, Office Christmas Party, tends to focus on the latter. The branch manager of a company wants to have a blast at their festive gathering in the hopes of winning a big client and preventing his sister, who is the CEO, from closing down his section of the company. Nothing goes according to plan, of course!
4. How the Grinch Stole Christmas
Jim Carrey is great as the green monster who hates the festive season in How the Grinch Stole Christmas. Unlike Whoville's citizens, this angry, revenge-fuelled creature has a goal to destroy the town folks' plans for the holidays. It is a hilarious fantasy-comedy movie that is great for all ages.
5. Love Actually
Can you have a festive season without watching Love Actually? The 2003 film stars many well-known actors, including Hugh Grant, Kiera Knightley, and Liam Neeson. Set in London, the story follows the lives of eight very different characters, all trying to navigate their problems. The focus is on relationships and love, but the humor and witty dialogue make it a movie you want to watch repeatedly.
6. A Christmas Prince
Some Christmas movies are never going to win awards because they're cheesy and predictable, but that is what we crave during the festive season. If you find yourself bingeing Netflix during the holidays, then give A Christmas Prince a watch. It is a romance story, and the girl, a dedicated reporter, ends up snagging herself her very own Prince Charming. The 2017 movie's leads are Rose McIver and Ben Lamb.
7. Home Alone
You cannot have a list of best Christmas movies to watch without a mention of Home Alone. The 90s classic stars Macaulay Culkin, a trouble maker who feels like the black sheep of his family. When he is forgotten at home, he has the time of his life until a pair of robbers try to a break-in, and he teaches them a lesson.
8. Home Alone 2: Lost in New York
Two years after the original Home Alone movie, a sequel was made, Home Alone 2: Lost in New York. This time, Macaulay Culkin's character, Kevin McCallister, is left by himself again, but in New York City. He meets the same robbers who have not forgotten about their first run-in with the brave but naughty kid.
9. White Reindeer
Christmas movies are not always happy, as White Reindeer proves. The 2013 film stars Anna Margaret Hollyman as Suzanne, who is dealing with the loss of her husband, Jeff. Over time, she tries to get her life back on track and finds an unexpected secret about her husband and his relationship with a stripper. It is both sad and funny.
10. The Night Before
A welcome addition to your festive movie list this year will be The Night Before. If you love Seth Rogan and his particular brand of comedy, then you will laugh non-stop at this film about lifelong friends who decide to celebrate Christmas Eve in a big way! Expect debauchery and for things to definitely not go as planned.
11. Jack Frost
Jack Frost is a tale about the importance of family, except with a twist. It involves a bitter man who dies in an unexpected accident on Christmas Eve. A year later, and with the help of a magic harmonica, his son brings him back to life, this time as a snowman. It is an opportunity for him to bond with his son and make up for the lost time.
12. Four Christmases
The festive season is the time to spend with our loved ones, but what happens if your family is dysfunctional? We see this play out in the 2008 film, Four Christmases when Reese Witherspoon and Vince Vaughn's characters visit their four divorced parents' homes on Christmas day.
13. Happy Christmas
The festive season is not always a joyous time, especially if you have recently gone through a breakup, as we see in the film, Happy Christmas. The story revolves around Jenny, played by Anna Kendrick, who, after splitting from her partner, moves in with her friend Kelly and her family. This decision helps her realize that she needs to make some significant changes in her life for the better.
14. The Holiday
In life, sometimes the best things happen quite unexpectedly, like finding the love of your life. The Holiday is a star-studded 2006 film about two women who decide to swap homes during the festive season to escape their problems. They get much more than a much-needed vacation, and each ends up meeting a local man of their dreams.
15. Jingle All the Way
The 1996 film, Jingle All the Way may be something that parents can relate to as the story involves a father who wants to get his kid the toy of his dreams for Christmas. That said, most people wouldn't go to as extreme lengths as this dad, played by Arnold Schwarzenegger, to get a figurine. Expect drama, comedy, and an all-around cheesy movie that's perfect for the holidays.
16. The Knight Before Christmas
Festive films often involve cheesy love stories, and we wouldn't want them any other way. This is exactly what you can expect from Netflix's The Knight Before Christmas, starring Vanessa Hudgens and Josh Whitehouse, a medieval knight who finds himself transported into the future. The pair fall in love, but you can expect some drama along the way.
17. Mixed Nuts
The '90s have brought us some of the most unforgettable festive films, including Mixed Nuts. The 1994 creation stars Steve Martin and focuses on the vastly different individuals who work at a crisis hotline. They have to deal with some interesting things during the Christmas holidays, making for a super entertaining film.
18. Deck the Halls
Christmas lights and decorations can get you in a festive mood, but some people take things too far. In the 2006 film Deck The Halls, this concept is played out. It sees neighbors, played by Danny DeVito and Matthew Broderick, become involved in a bitter rivalry over who has the more impressive Christmas display.
19 Edward Scissorhands
You may not automatically associate Christmas with Edward Scissorhands, but this is the perfect film to watch during the holidays. It is a Tim Burton story that focuses on Johnny Depp's character, who has artificial hands made with scissors, and a woman named Kim, played by Winona Ryder. Thanks to Kim, this solitary man finds his life becoming less lonely.
20. The Santa Clause
Tim Allen heads up The Santa Clause, a comedy film about a man who nearly ruins Christmas. Allen's character, Scott Calvin, accidentally makes Santa fall off his roof during Christmas Eve, and with the jolly man injured, someone has to take his place. He finds it is a more challenging job than he could have ever anticipated!
21. A Christmas Story
You will have to go back a few decades for this one, but A Christmas Story is an '80s classic. It is perfect for the festive season because it has everything you need; comedy, a sense of family, and a boy named Ralphie trying to convince just about anyone he can that the holidays will not be complete without a Red Ryder BB gun as a gift.
22. Bad Santa (1 & 2)
We think of Santa Claus as a jolly man with a big beard and even larger tummy, but not all father Christmases are wholesome. Take Billy Joel Thornton's character, Willie, for example, a debaucherous conman who dresses up in a Santa outfit to rob department stores. His meeting with a kid changes him, making this a feel-good film that you can laugh out loud to. Plus, there's a sequel!
23. Christmas with the Kranks
The festive season is a beautiful time for many reasons, but for some people, it is also a period that causes pressure and requires the spending of a lot of money. That is the concept behind the story of Christmas with the Kranks, when the Krank family decide to skip Christmas to go on a cruise, much to their neighborhood's dismay.
24. Just Friends
Is there a better time of the year for romance than the festive season? We think not, and that is why Just Friends is worth a watch this Christmas. The film stars Ryan Reynolds, who visits his hometown during the holidays and sees his crush. His appearance has changed a lot over the years, his feelings, not so much!
25. A Very Country Christmas
If you love cheesy rom coms, then A Very Country Christmas is the movie you need to see! It is a TV movie that was released in 2017 and follows the story of a country singer who returns home to redetermine what is important in his life. He also happens to find someone he wants to spend forever with.
26. Carol
The critically acclaimed film, Carol, is not your typical Christmas movie, but there are scenes set during the festive season. The story is moving, focusing on a romance between two women in the 1950s. Their relationship is complicated, intense, and it makes for great television.
27. The Polar Express
It would be best if you got your tissues ready before watching the motion-captured animation film, The Polar Express. The story is based on the 1985 children's book by Chris Van Allsburg and takes place on Christmas Eve when several children board a train to the North Pole. It is a magical tale filled with friendship, festive spirit, courage, and a reminder to be thankful for what we have.
28. Santa Claus Is Comin' to Town
If you love old movies, then Santa Claus Is Comin' to Town is the one for you. It was created as a Christmas television special in 1970 by Rankin-Bass Productions. At just 51 minutes, you don't have to dedicate your whole afternoon to enjoying this festive tale about an orphaned baby who is adopted by an elf family and raised as Kris Kringle. When he grows up, he wants to restore happiness and toys to the gloomy city of Sombertown.
29. A Very Harold and Kumar Christmas
A Very Harold and Kumar Christmas is silly and fun, and that is the perfect choice when choosing a movie to see amongst friends. The story doesn't take itself too seriously and follows stoners and besties, Harold and Kumar, who end up getting themselves into trouble by burning down an extraordinary Christmas tree.
30. The Snowman
You don't have to be a child to enjoy The Snowman because it is a tale that appeals to all ages. It is based on Raymond Briggs' 1978 picture book of the same name, and there is a good reason why it is still relevant decades later. The animated story revolves around a young boy's relationship with a snowman that comes to life. The two embark on a fun adventure, but their time together is short-lived because the snowman has melted by the next morning.
31. While You Were Sleeping
If you love romantic comedies, then get your snacks and tissues ready because While You Were Sleeping is precisely what you need in your life over the festive season! Starring Sandra Bullock and Bill Pullman, this is a story of mistaken identity and hopeless romance.
32. The Family Stone
Bringing your loved one home to meet your family can be stressful, especially if they are disapproving and dramatic. This is the basis of what happens in The Family Stone, when Ben Stone, played by Luke Wilson, decides to bring his girlfriend, Meredith Morton, played by Sarah Jessica Parker, home for Christmas. She's serious, and his family is more laid back; let the drama ensue!
33. A Christmas Tale
Sometimes foreign films bring a welcome twist on classic stories, and A Christmas Tale is a French comedy-drama that will have you glued to the screen. The Vuillard family must reunite and put their differences aside ahead of Christmas to help their mother after her cancer diagnosis.
34. A Charlie Brown Christmas
If serious movies and tear-jerkers are not what you need these holidays, then unwind and laugh with A Charlie Brown Christmas. The animated film is from the '80s and revolves around the much-loved Charlie Brown character and his dog, Snoopy. Instead of focusing on the holiday's materialistic aspects, Brown wants to find Christmas's true meaning.
35. Black Christmas
A thriller and mystery can help you take a break from the cheesy rom coms, so give Black Christmas a shot. The film is relatively new, having been released in 2019, and follows the lives of four female friends who are dealing with a creepy stalker. The unpleasant events take place over their Christmas break. Expect a few jumps and an interesting conspiracy.
36. Eyes Wide Shut
Stanley Kubrick directs the 1999 film Eyes Wide Shut. Starring Tom Cruise and Nicole Kidman, this psychological drama will have you at the end of your seat. We wouldn't classify it as a typical Christmas movie, but it is definitely worth watching when you have free time. That said, you probably don't want to see this with your parents!
37. The Best Man Holiday
The festive season is a time that many people use to spend with their loved ones and catch up with old friends, and The Best Man Holiday focuses on this concept. The story follows a group of old college friends who decide to reunite after more than a decade. Not surprisingly, a lot has changed in that time, but they find their old problems with each other quickly coming back.
38. Last Holiday
Few people can do comedy better than Queen Latifa can, and Last Holiday is the perfect film to get you in the Christmas spirit. It follows the story of Georgia Byrd, who learns she is terminally ill, a mistaken diagnosis, and decides to live her life to the fullest by selling off her assets and moving into a luxury European hotel!
39. Almost Christmas
Dysfunctional family drama delivered comically, what more do you want from a movie this festive season? Almost Christmas has a well-known cast, including Danny Glover, Gabrielle Union, and Mo'Nique. You may say the story is somewhat predictable, involving an estranged family reuniting after their mother's passing, but it makes for interesting viewing.
40. The Christmas Chronicles 1 & 2
We can be particularly thankful for Netflix this festive season because it is responsible for some great films. These include The Christmas Chronicles 1 & 2 starring Kurt Russell as Santa Claus. It is a wholesome and magical story about two children working to help Santa save Christmas after a malfunction with his sleigh. It's great for the whole family!
41. Jingle Jangle: A Christmas Journey
For many people, 2020 has been a tough year; luckily, with all the time we are spending indoors, there are some excellent films to watch. Released in November, Jingle Jangle: A Christmas Journey is a Netflix movie about a toymaker who finds happiness again thanks to his granddaughter, and one of the most magical inventions.
42. A Very Murray Christmas
Bill Murray is a much-loved and respected actor, and fans of his will enjoy A Very Murray Christmas. The 2015 comedy musical film is about Murray and his fear that no one will show up to his Christmas special TV show because of adverse weather conditions. You can expect a few catchy songs and a star-studded cast.
43. Klaus
Christmas is about so much more than material things; it is about kindness, friendship, and love. The animated film, Klaus, reminds us of the effect our actions can have on others. Set in the faraway town of Smeerensburg, postman Jesper makes friends with toymaker Klaus; they work together to bring joy and happiness to everyone, even two rival families.
44. Last Christmas
For some people, the festive season is a time to take a long hard look at their lives and make a change before the new year. In the film, Last Christmas, that is what Kate, played by Emilia Clarke, needs to do. She has made a string of poor choices, and her career is at a stalemate, but things start to look up after she meets a handsome man named Tom.
45. Gremlins
If you want a comedy meets horror genre, then you have the '80s to thank for Gremlins. It was released in 1984 and followed the story of a boy who accidentally unleashes tiny destructive monsters onto his small town because he failed to follow the rules for caring for his new furry pet.
46. The Nightmare Before Christmas
Tim Burton has a unique style, and he is responsible for penning the popular film, The Nightmare Before Christmas. The animated movie is about a skeleton named Jack Skellington, who discovers Christmas's joy and wants to bring it to his own Halloween town. He tries to get his home citizens involved in festive activities, like making presents and singing carols.
47. The Princess Switch + The Princess Switch Again
Vanessa Hudgens and Netflix have teamed up a few times now for Christmas films, including The Princess Switch. The 2018 film is about a baker who competes in a festive competition where she meets a prince's fiancee. Interestingly, the two women are identical and could easily pass as twins, so they decide to live each other's lives for a few days.
48. It's a Wonderful Life
Christmas is a time to celebrate with their loved ones for many people, and if you are looking for a family movie, It's a Wonderful Life is a good choice. It was released in 1946, but the story is wholesome. An angel comes to earth to help a businessman find his way and realize his impact on the people around him.
49. Arthur Christmas
Did you know Santa had a son? Well, you can find out all about him in the animated film, Arthur Christmas. Voiced by James McAvoy, the story follows the lovable but awkward character as he embarks on a journey with Grandsanta to help bring a gift to a young girl.
50. A Christmas Carol
Charles Dickens originally penned A Christmas Carol, but his idea has been adapted into countless versions. This particular one is an animated film from 2009 about a miserable old miser and his road to redemption on Christmas Eve. Jim Carrey voices the main character, Scrooge, and several apparitions, and he does a fantastic job!
51. The Muppet Christmas Carol
The muppets, a group of weird and wonderful puppets, have been around for decades, and this holiday you may want to watch The Muppet Christmas Carol. It is the character's retelling of Charles Dickens' A Christmas Carol's classic story, except with a twist.
52. Scrooged
There are so many films based on Charles Dickens' A Christmas Carol, but they're all done differently. Scrooged is one to add to the list because Bill Murray's acting as Frank Cross, a selfish television executive, is impressive. The story is also entertaining, as the character learns an important lesson on Christmas Eve.
53. One Magic Christmas
Disney's One Magic Christmas was released in 1985 and remained a festive favorite. The film is a beautiful reminder of a family's importance and not materialistic things during the holiday season. It revolves around the Grainger family, specifically the struggling mother, who is guided by an angel to find the true meaning of Christmas. It stars Mary Steenburgen, Gary Basaraba, and Harry Dean Stanton.
54. Let it Snow
If you're dreaming of a white Christmas but live in a sunny climate, the closest you're going to get to that is by watching Let It Snow. The 2019 film shows us what can happen when a small town is joined together because of bad weather conditions. It is a comedy meets romance and a cheesy yet feel-good movie.
55. Holidate
If you have already seen most of the Christmas movies out there, and want something different, then you will be pleased with Netflix's new offering, Holidate. The film was released in October 2020 and starred Emma Roberts, who plays a single woman who is tired of spending the festive season alone. To fix this issue, she decides to partner up with a friend, but real feelings develop the more they get to know each other.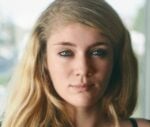 Cailyn Cox holds a degree in journalism and has been working with The Trend Spotter as a writer for over ten years. She has worked with some of the most prestigious women's and men's lifestyle publications. For her, writing is not just a job; it's a passion, which is why each article she writes is approached with such enthusiasm and dedication. She has extensive knowledge of hairstyles, tattoos, and beauty and has made a career out of creating informative articles that appeal to women and men of all ages.
SUBSCRIBE TO OUR NEWSLETTER
Subscribe to our mailing list and get interesting stuff and updates to your email inbox.