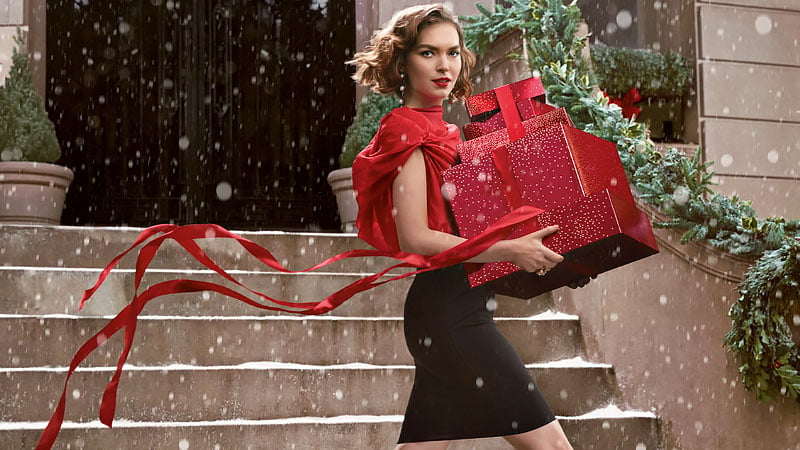 The festive season is all about giving and showing appreciation towards the ones you love, and what better way to do both than by giving a thoughtful gift. We know the Christmas season can be a little stressful and coming up with gift ideas isn't always the most straightforward task. Luckily, we have done the hard work for you and created a list of the best Christmas gift ideas that she's sure to love.
Ecoya Candles and Diffusers
Ecoya is an Australasian brand that is loved by customers because of its dedication to creating high-quality products. The candles are crafted from natural soy wax and have 100 percent cotton wicks. Not only do they smell wonderful, with fragrances like Wild Strawberry Frosé and Fresh Pine, but the company also prides itself on its products having a respect for nature. For a long-lasting scent that gives a welcoming smell to any room, the Reed Diffusers are a popular option. Purchase mini tealights for a romantic dinner, or gift a stunning box of beautiful soy wax candles.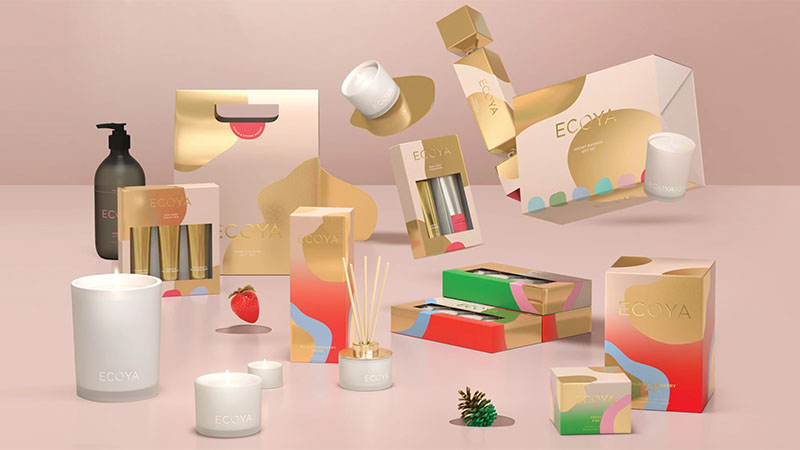 TOP GIFTS
The Daily Edited Personalized Gifts
There's something special about personalized products because they are tailor-made for the individual. A great place to source these items would be on The Daily Edited. The brand features several different items that can be customized, including iPhone cases, jewelry boxes, Airpod or laptop cases, bags, wallets, and more. The customization experience allows buyers to choose the font, color, text, and positioning. Creating a fun experience when selecting the items but also an individual result.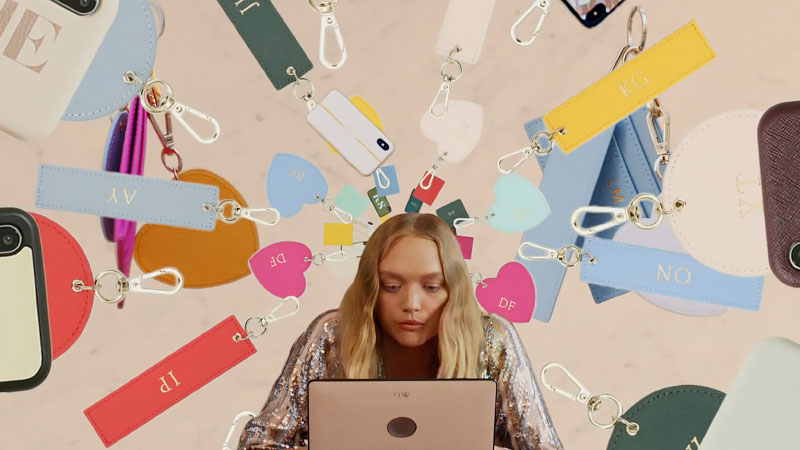 TOP GIFTS
Girl Power Gifts
In the words of Beyoncé, who run the world? Girls! Sometimes we need a reminder that we are doing good things. We love quirky products that are perfect for someone with a good sense of humor, like Third Drawer Down's boob socks. Add a little bit of personality to a phone with an i-Decoz "girl power" or "boss babe" phone charm, or encourage your loved one with a "You Go Girl" water bottle. These products prove that you don't have to spend a lot of money on a great gift.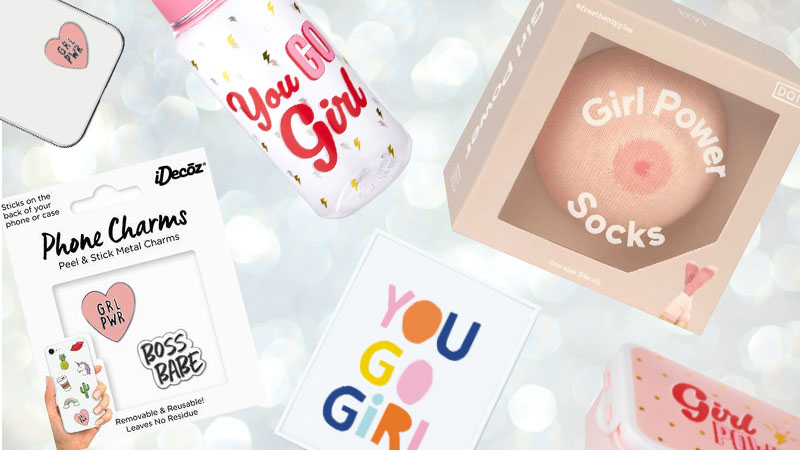 TOP GIFTS
Glasshouse Fragrances Creams
Glasshouse Fragrances co-founder and creative director Nicole Eckels has an incredible vision when it comes to fragrances, and it is her approach that makes this brand so unique. She believes that beautiful scents can alter an individual's mood, but also create an 'emotional escape.' With this in mind, it's no surprise that the brand has a fantastic range of amazing smelling products. Pick out scents like Sea Mist and Gardenia, found in the Lost in Amalfi & Marseille Memoir hand cream duo. Alternatively, let your loved one pick their favorite scent with the Fine Fragrance collection. Another great thing about the brand is the packaging with its bold and bright boxes. The Forever Florence Travel Essentials box is so inviting. The Christmas Bon Bon Body Duo embraces the spirit of the festive season.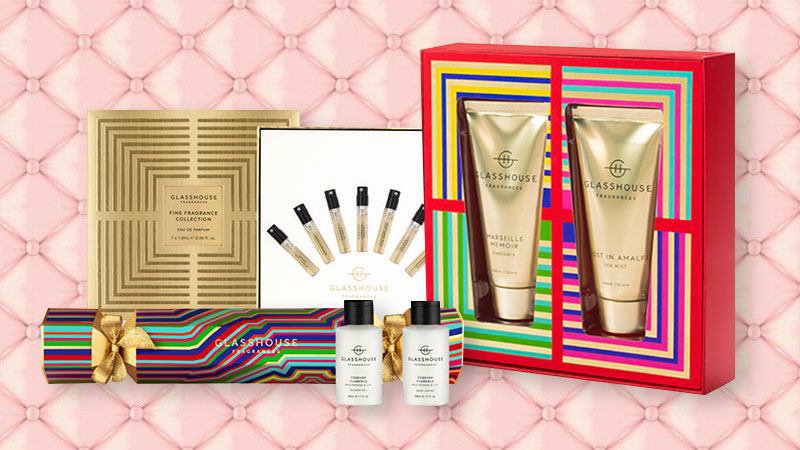 TOP GIFTS
Sustainable and Eco-Friendly Gifts
If the lady you are shopping for is passionate about sustainable and eco-friendly products, then it helps to be familiar with some of the brands that adhere to this. Stella McCartney has a reduced waste approach to fashion, with standout items including the Falabella Go belt bag, created using recycled polyamide. Veja's Campo sneakers are real head-turners but also made with vegan suede and sourced rubber. Ninety Percent is another good brand to know, which has pledged to give 90 percent of the purchase to one of four charities. It's not just fashion either, as Zero Waste Products can help individuals get started on their zero waste journey with reusable items that are plastic-free and organic.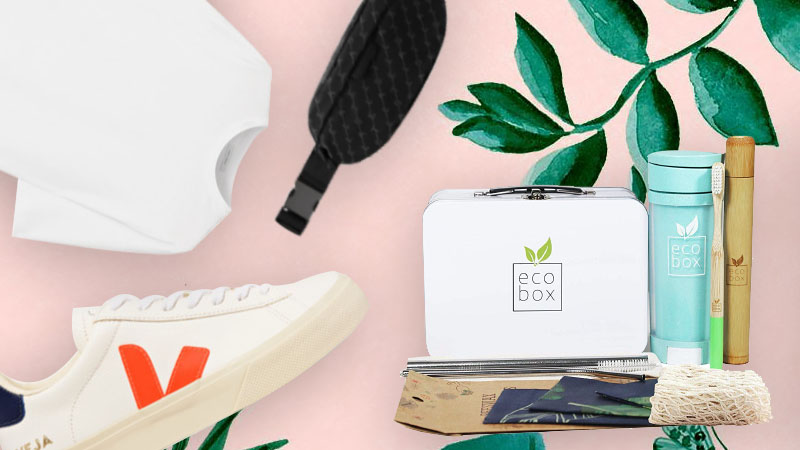 TOP GIFTS
Paula's Choice Professional Skincare Sets
Paula's Choice focuses on products that are smart and safe. The company wants its customers to use products that are highly effective, fragrance-free, and non-irritating. They are also cruelty-free and never tested on animals. Dedicated to reducing its carbon footprint, Paula's Choice uses recyclable packing and sustainable ingredients. Try out the Repair & Restore Oily kit, designed to target signs of aging, brighten skin tone, and reduce excess oil. Those with skin prone to sensitivity and redness may also benefit from the Redness Relief Kit. It is designed to calm skin, while at the same time nourish it.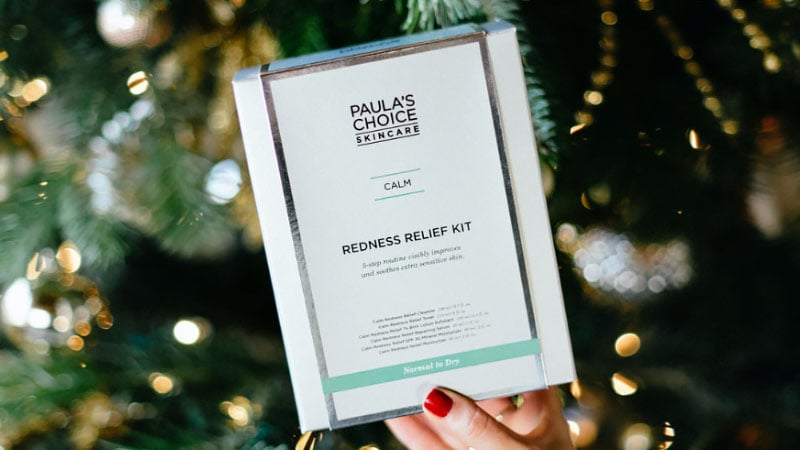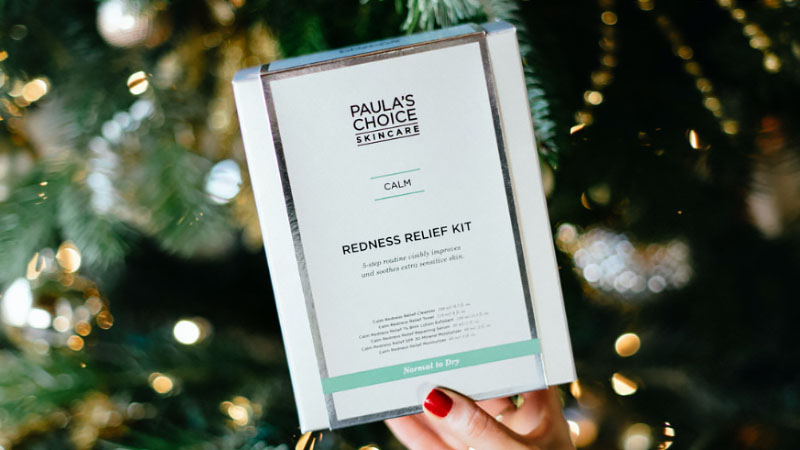 TOP GIFTS
Vegan Gifts
Who doesn't love being pampered in the comfort of their own home?! There are few things better than opening a package of sweet-smelling bath bombs or choosing a product that will leave your skin feeling refreshed and invigorated. Beauty gurus often want items that are not just gorgeous to look at and smell great, but also pay close attention to the impact that these industries have on the environment and animal welfare. Choosing a quirky slogan candle from Flamingo Candles will bring a smile to her face or browse Etsy for handmade natural products. Let her feel good about her beauty routine, knowing the products are natural, cruelty-free, and vegan-friendly. A brand that focuses on this is Lilah B, and they have excellent gift options, including the Let's Face It and Holiday gift sets.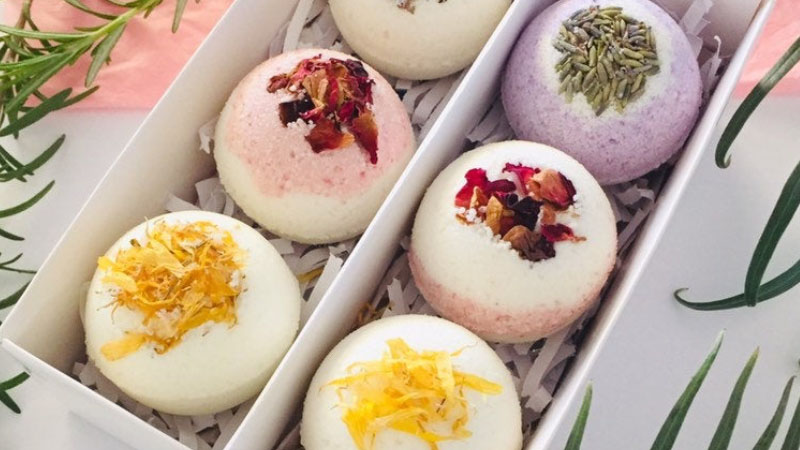 TOP GIFTS
Experiences
The woman who has everything can be particularly hard to buy for, and perhaps it's not another gift that she needs, but an experience. Hot Air Ballooning Over The Hunter Valley would be a very romantic trip, offering breath-taking views and the chance to take many memorable photos. Alternatively, she can stay overnight in luxury at a hotel in Macedon Ranges wine country and indulge in a delicious breakfast and a three-course dinner. Glamping is also a popular option, and a midweek winery glamping experience offers a fantastic opportunity to relax. Adventure seekers may also enjoy a 15,000ft tandem skydive over North Wollongong Beach. The 60 seconds freefall reaches speeds of 220km per hour.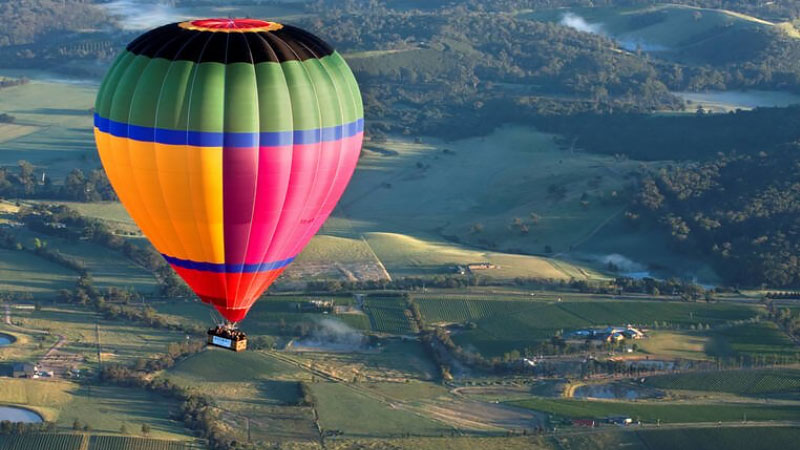 TOP GIFTS
Monogrammed Sheridan Home Gifts
Most women would love a luxurious gift for their home, and Sheridan has a fabulous collection of items you can personalize. The company focuses on high-quality products, including the Lanham Silk Eye Mask made from soft Mulberry silk, and Reilly's vintage washed chambray pillowcases. Both items will likely make bedtime a more pleasant experience! The Elissa Women's Robe is a great piece to wear around the house and comes in a range of sizes and two colors; white or pink. Buyers are also able to add initials or a name to the garment for an extra fee. Other monogrammed products include 100 percent combed Turkish cotton towels. The bath sheets are so luxurious; they are named the Ultimate Indulgence Towel Collection.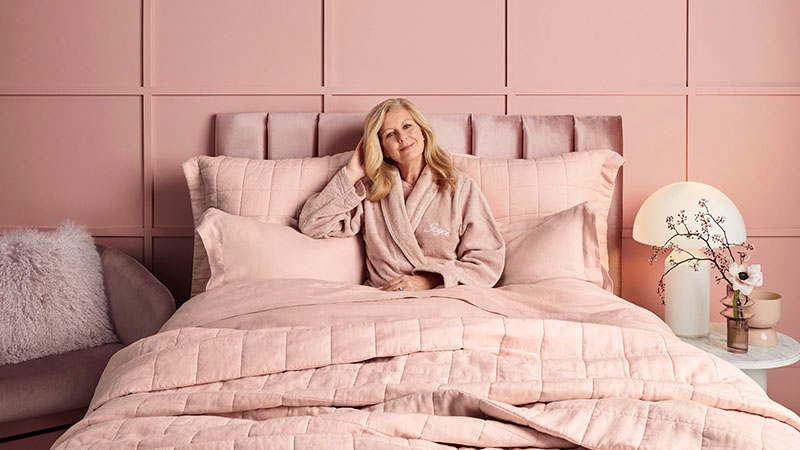 TOP GIFTS
Tech Gifts
Technology has changed our lives in many ways, and most of us use it regularly. At the top of most tech-lovers wish lists will be the iPhone Pro, which probably needs little introduction. The product comes in a wide range of colors and has many features. Revolutionize your listening experience with the Airpod Pros, or purchase the Neewer Ring Light Kit to help improve photos. The ring light gives out dimmable illumination with no dark shadows, highlighting facial features and creating a flattering appearance. Also, a popular choice right now is the Echo Dot (3rd Gen), a smart speaker. The item can voice control music, lights, and thermostats, Alexa will browse the web for the information, set your alarm and order you an Uber upon request. The reasonably priced Echo Dot comes in four colors, including a plum option.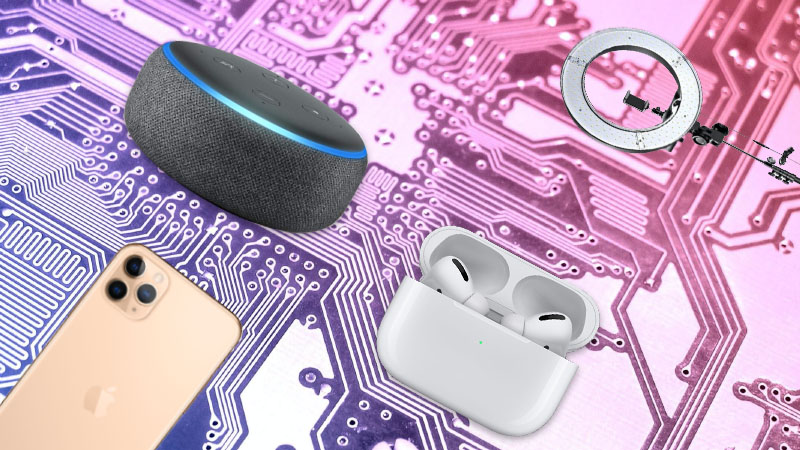 TOP GIFTS
SUBSCRIBE TO OUR NEWSLETTER
Subscribe to our mailing list and get interesting stuff and updates to your email inbox.