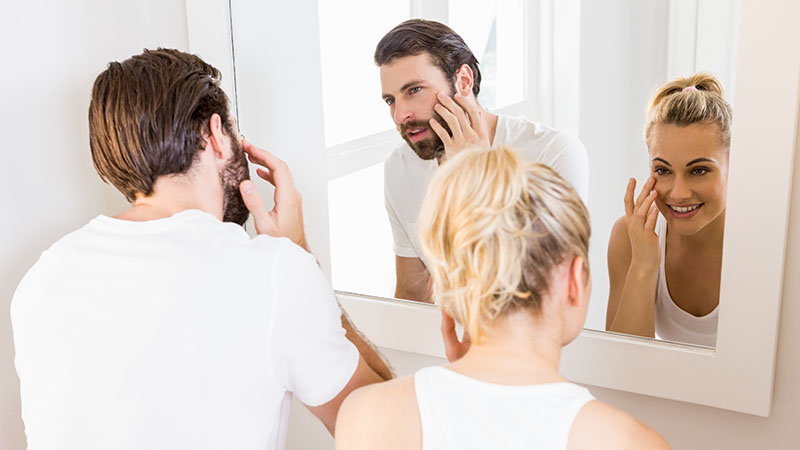 Regular exfoliation is a crucial step to add to any beauty and grooming regime. While face scrubs, can feel great, for a deeper, more effective experience, chemical exfoliants are the better choice. The two main types are alpha hydroxy acids (AHAs) and beta hydroxy acids (BHAs). Both get deep into the pores to remove dead skin cells and brighten the appearance of the skin. Plus, they can alleviate issues such as wrinkles, acne, or dark pigmentation. Read on for more information about chemical exfoliants, plus our picks for the best in the market.
What are Chemical Exfoliants?
Chemical exfoliants are a beauty product that uses acids to break down dead skin cells on the face and neck. It's an alternative to physical exfoliants such as scrubs or brushing. There are various types and concentrations, and you can buy lower concentration chemical exfoliants from grocery stores, pharmacies, and beauty stores. While the higher concentrations are reserved for use at beauty salons or dermatologists. The two most common types of chemical exfoliants are AHAs and BHAs.
RELATED: AHA vs BHA: How to Choose the Right Exfoliant for Your Skin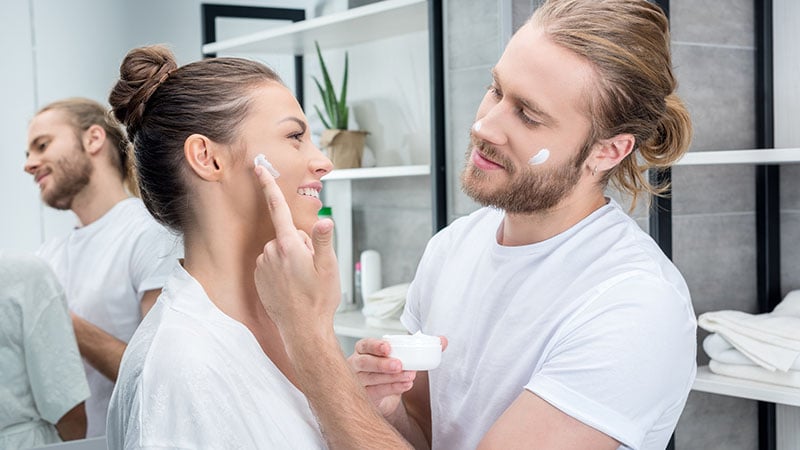 How do Chemical Exfoliants Work?
Skin naturally regenerates every 30 or so days. However, this can be slowed by aging, sun exposure, or a build-up of dirt and bacteria. Chemical exfoliants speed up this regeneration process by removing the top layers of dead skin cells. It works by breaking the bond that holds the skin cells together, allowing them to shed. The acids used in the formulations are gentle and unlikely to cause irritations. However, it's best to do a spot test before committing to your whole face. Since this process exposes new skin cells, you do need to be vigilant about moisture and sun protection. Make sure you keep your face and neck hydrated with a moisturizer that suits your skin. Plus, always wear good sunscreen. Doing so will protect the new skin cells and prevent the damage that causes the slowing of the skin's natural rejuvenation in the first place.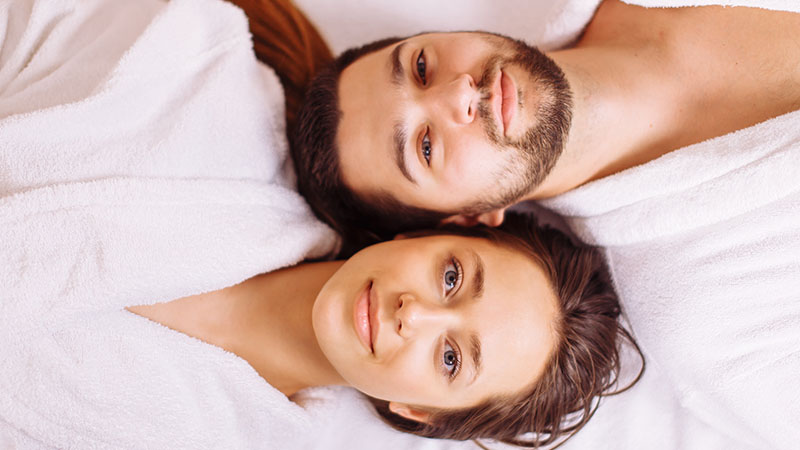 Benefits of Chemical Exfoliants
The main benefit of chemical exfoliants is that it improves the skin's appearance through deep cleaning, improving fine lines and wrinkles, and minimizing pores. Chemical exfoliants can also improve sun damages and pigmentation, as well as acne and scarring. Removing the dead cells also prepares the skin better for moisturizing, allowing all that hydrating goodness to absorb better. Plus, chemical exfoliants can be used on most skin types, from oily and acne-prone to dry and sensitive skin. Compared to physical exfoliants, chemical ones are less abrasive, and they get deeper into the skin for a better clean and improved results.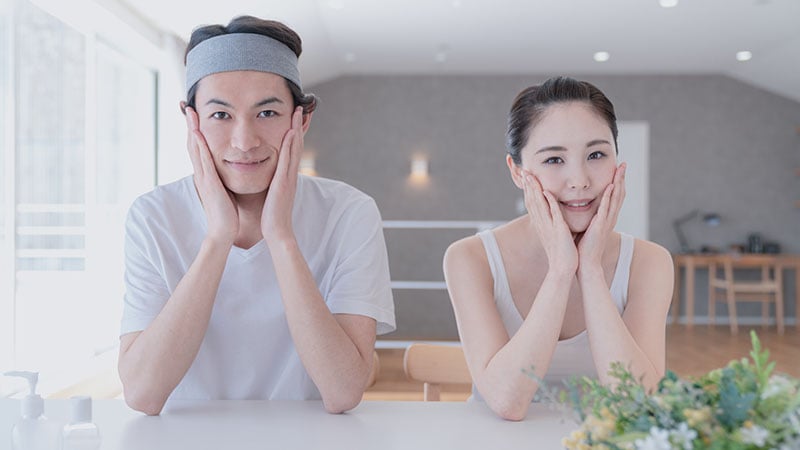 Chemical Exfoliants
AHA
AHAs are water-soluble and can occur naturally, or be synthesized in a lab. As such, they work well on the surface of the skin, improving the texture. They're also fantastic for treating fine lines, mild hyperpigmentation, uneven skin tone, and enlarged pores. AHAs come in various formats, including liquids, gels, and peel pads — what you choose comes down to personal preference. Product concentration can vary from 5% to 10%. If you have sensitive skin or are new to chemical exfoliants, it's best to start with a lower concentration product and work your way up.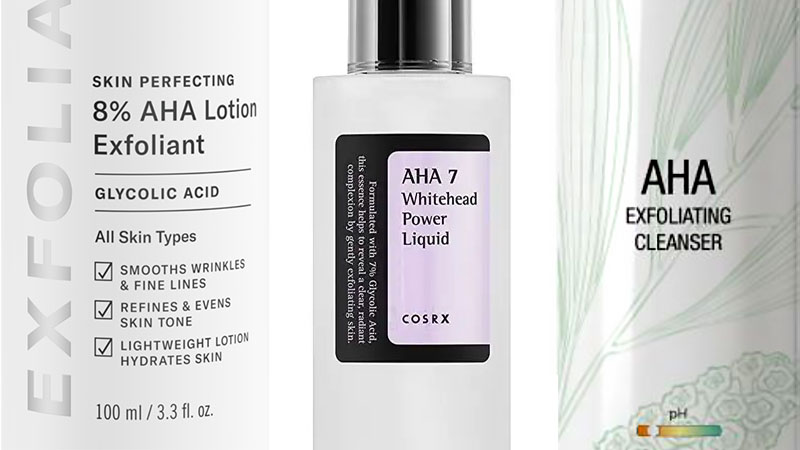 BHA
In contrast to AHAs, BHAs are oil-soluble. This means that they can penetrate deeper into the skin to help clear excessive sebum and unclog pores. BHAs are excellent for combination or oily skin, as well as treating acne and sun damage. Additionally, low concentration products can work to calm redness, such as rosacea, in the skin. Concentrations of BHAs are much lower than AHAs, ranging from 0.5% to 2%. Again, it's best to start any new skincare routine with a lower concentration to see how your skin reacts. BHAs work best when given time to get into the skin, so using a specific serum is better than cleansers that contain BHAs.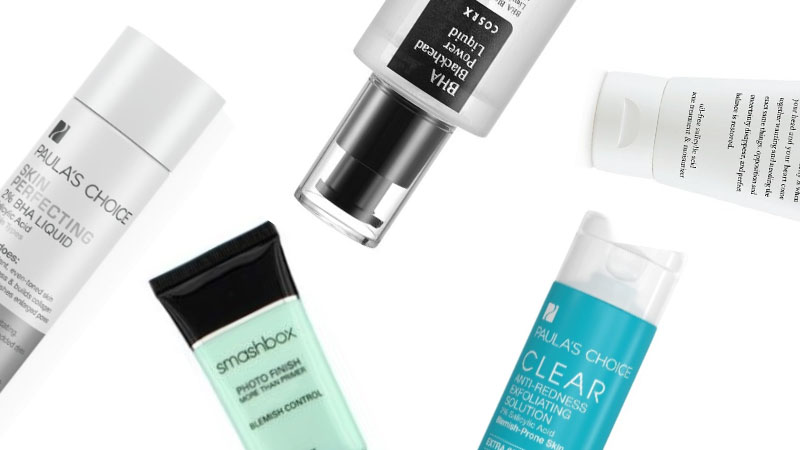 Glycolic Acid
Glycolic acid is a type of AHA derived from sugar cane. It's one of the most widely used acids in chemical exfoliants and comes in cream, toner and cleanser forms. Which you choose will depend on what else already plays a part in your skincare regime. In addition to its exfoliating and skin smoothing properties, it's antimicrobial, which means it can help prevent acne breakouts. Keep in mind that you will need to avoid using retinol and vitamin C at the same time as your glycolic acid. Alternate the days you used these with the days you use your glycolic acid.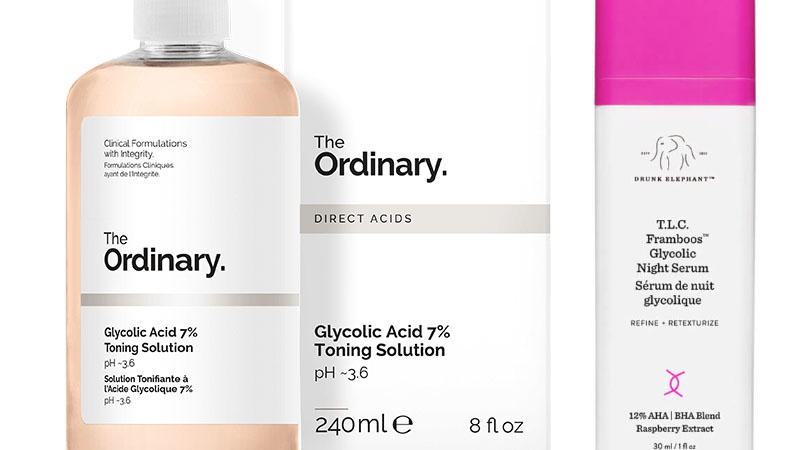 Lactic Acid
Another type of AHA, lactic acid, is perfect for more sensitive skin types, as it's gentler than some of its counterparts. It's derived from milk and has anti-wrinkle and pigmentation fighting powers. Similar to other AHAs, it comes in many forms, from creams to masks and cleansers. The strength of the formula can also vary, with most at-home products sitting at less than 10%. As with any acid-based product, use a deep moisturizer and broad-spectrum sunscreen every day.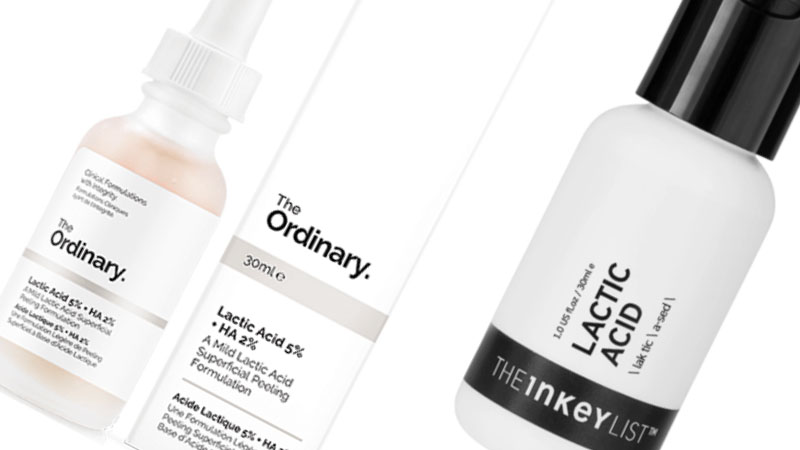 Salicylic Acid
Finally, salicylic acid is a common type of BHA and is derived from salicin, which comes from willow bark. This particular acid is excellent for deep cleaning, right down into the pores. It also has anti-inflammatory properties. As such, it's perfect if you experience acne, clogged skin, excessive oil production, or uneven skin tone. However, it may be a bit much for mature or dry skin. Due to the more potent nature of BHAs, the strength will be much lower than AHAs, ranging from 0.5% to 2%.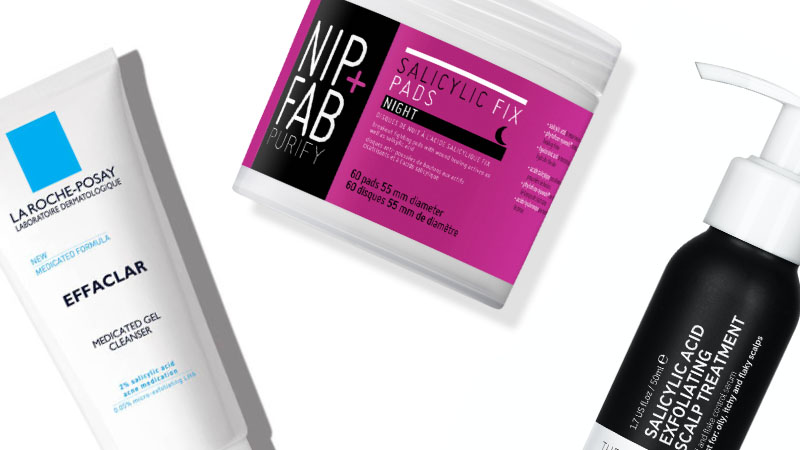 Best Chemical Exfoliants
SkinCeuticals Blemish + Age Defense Serum
If your acne issues have persisted beyond your tumultuous teenage years, and now it's coinciding with concerns about aging, this is the serum for you. This oil-free solution helps to control acne by slowing down excess sebum production, minimizing blemishes, and deep cleaning the pores. Additionally, it fights aging by reducing hyperpigmentation caused by acne, smoothing skin texture, and refining pores. It's both sulfate and artificial fragrance-free. Use it once or twice daily, applying 4-5 drops to dry skin before continuing with moisturizer and the rest of your daily regimen.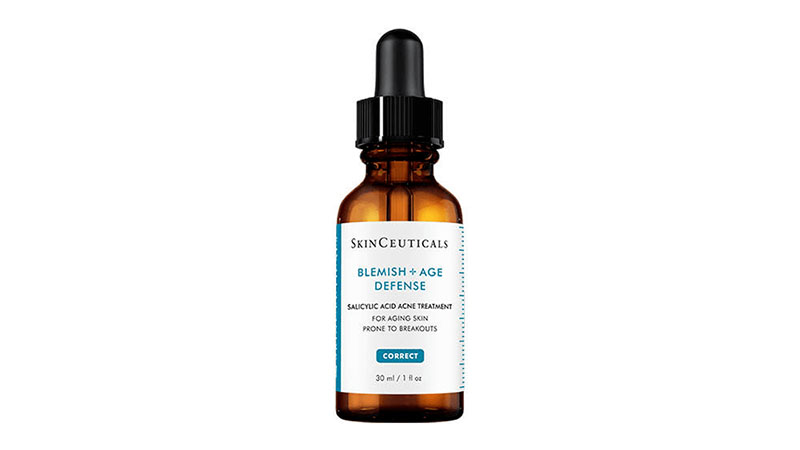 Paula's Choice Skin Perfecting 2% BHA Liquid Exfoliant
A cult-favorite, Paula's Choice Skin Perfecting 2% BHA Liquid Exfoliant is a gentle, leave-on product. Salicylic acid is the active ingredient, which unclogs the pores, reduces the appearance of wrinkles, and brightens skin tone. With an ideal pH range of 3.2-3.8, this chemical exfoliant leaves you with radiant, youthful-looking skin. It's easy to use — simply wash, dry, and tone your face. Then, soak a cotton pad and apply it all over your face. Finish with a moisturizer and broad-spectrum sunscreen for the daytime.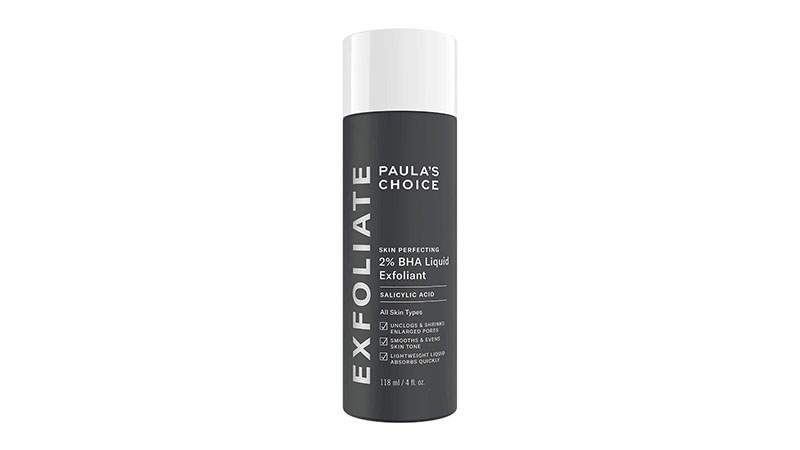 Paula's Choice Resist Daily Smoothing Treatment 5% AHA
Paula's Choice Resist Daily Smoothing Treatment is specially formulated for daily use, with gentle AHAs acting as the exfoliant. Apply it twice daily after cleansing and toning for smoother, more radiant skin. The 5% glycolic acid exfoliates, refines lines and wrinkles, and evens out skin tone. Meanwhile, a unique selection of antioxidants reduces the impact of free-radical damage, while ceramides and peptides moisturize.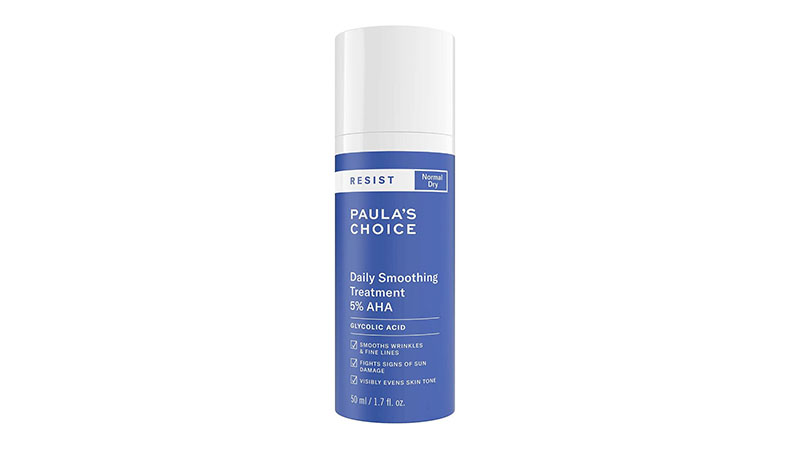 Mizon AHA 8% Peeling Serum
Enjoy clear, smooth skin with Mizon's AHA 8% Peeling serum. It has a blend of 8% glycolic acid and papaya enzymes. The combination of these two power ingredients revitalizes the skin's texture, evens tone and texture, and reduces the appearance of dark sports. Additionally, there's aloe, panthenol, and portulaca oleracea extract, which calms, adds moisture and acts as anti-inflammatories. The results of which are smooth, firm skin.
SkinCeuticals Glycolic 10 Renew Overnight
Featuring 10% glycolic acid, the SkinCeuticals Glycolic 10 Renew Overnight is on the stronger end of the AHA spectrum. It tackles skin texture, tone, and overall radiance. Designed for overnight use, the serum contains botanicals that deeply condition and soothe, as well as exfoliate. Additionally, not only does this chemical exfoliant reduce skin pigmentation, but it also has properties that inhibit the development of new pigmentation. Finally, it's suitable for all skin types, including dry, normal, combination, and oily.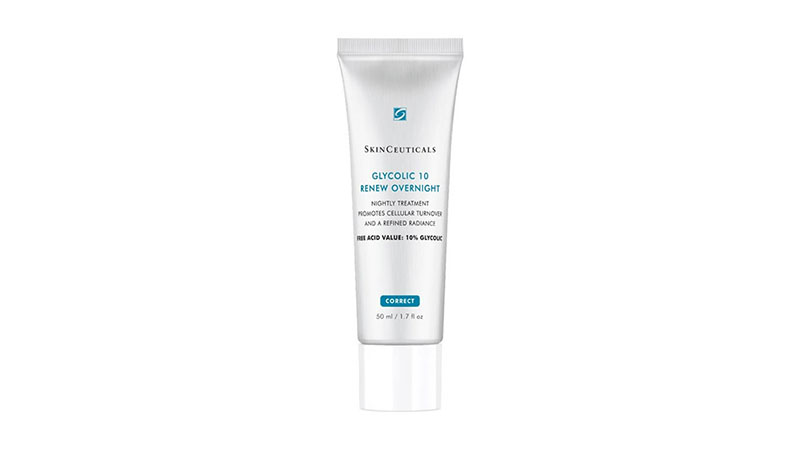 Nip + Fab Glycolic Fix Night Pads Extreme
Up the ante on your chemical exfoliating with the Nip + Fab Glycolic Fix Night Pads Extreme. This the this leveled up version of Nip + Fab's original glycolic fix pads. These presoaked pads contain 5% glycolic acid, salicylic acid, lactic acid, and ultra-hydrating hyaluronic acid. Consequently, using them two to three times a week will leave you with refined pores, brighter skin, and a decongested complexion. The application couldn't be more straightforward. Simply wipe a pad across your face and neck, in the evening, after cleansing. Finish with a moisturizer, as well as a good sunscreen the next day.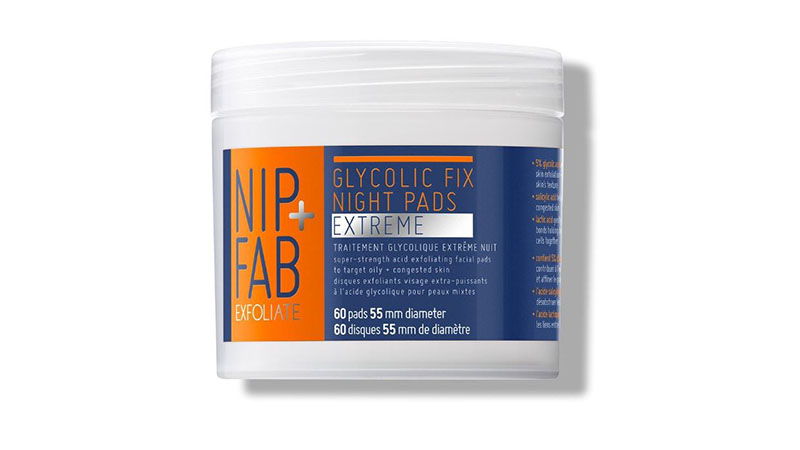 SkinCeuticals LHA Solution Priming Toner
The SkinCeuticals LHA Solution Priming Toner both tones and exfoliates in one easy step. Twice daily, simply spray some of the liquid onto a cotton pad and apply it to the face, neck, and chest. This toner contains Lipo Hydroxy Acid (LHA), glycolic acid, and salicylic acid. Consequently, the combination of the three unclogs pores and removes debris breaks down the dead skin cells and reduces the signs of aging. It's best used in conjunction with the SkinCeuticals LHA Cleansing Gel, and SkinCeuticals Blemish + Age Defense Serum, for optimal results.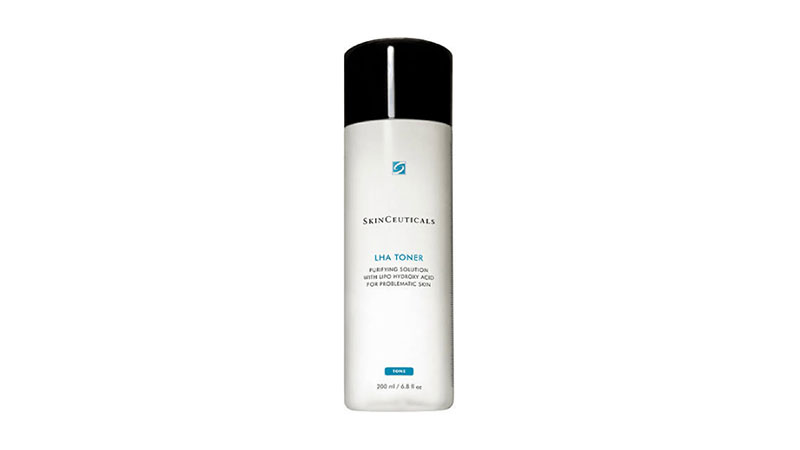 Paula's Choice Resist Advanced Pore-Refining Treatment 4% BHA
Enjoy smoother, younger-looking skin with regular use of the Paula's Choice Resist Advanced Pore-Refining Treatment. This chemical exfoliant contains 4% salicylic acid to reduce pores and improve skin texture. Plus, this time-release formula also contains powerful antioxidants to soften fine lines, reduce redness, and calm any sensitivity. You can use this weekly or daily, depending on your skin's needs. All you need to do is apply a few drops to the face, neck, and chest after you've cleansed and toned.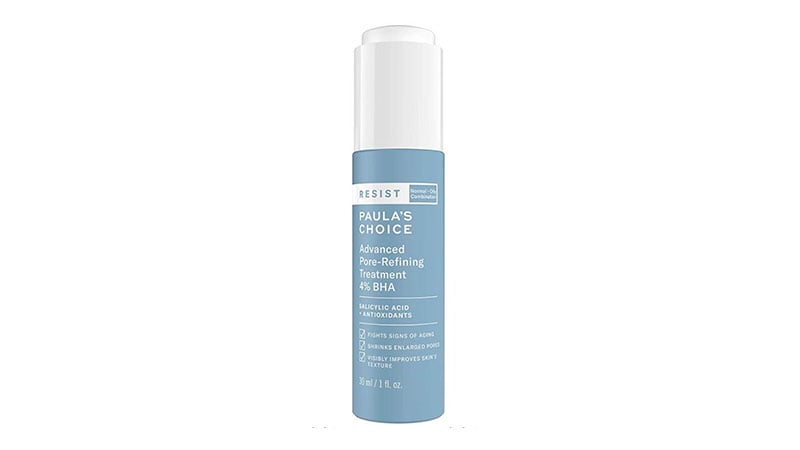 The Ordinary AHA 30% + BHA 2% Peeling Solution
Unlike some of the other leave-on chemical exfoliants on this list, this powerful peeling solution from The Ordinary is a 10-minute facial treatment. The combination of 30% AHAs, which include glycolic, lactic, tartaric, and citric acids, with 2% salicylic acid, produces dramatic results. As such, it shouldn't be used more than twice a week. The AHAs exfoliate the surface and brighten the skin, reducing the appearance of fine lines. Meanwhile, the salicylic acid unclogs pores and targets blemishes. Additionally, Tasmania pepperberry derivative and hyaluronic acid reduces irritation and adds moisture. Finally, vitamin B5 helps to heal, while black carrot adds antioxidants. To use, wash, and thoroughly dry your face. Then, evenly apply the lightweight gel across your face and neck. Leave it for no more than 10 minutes before rinsing with lukewarm water.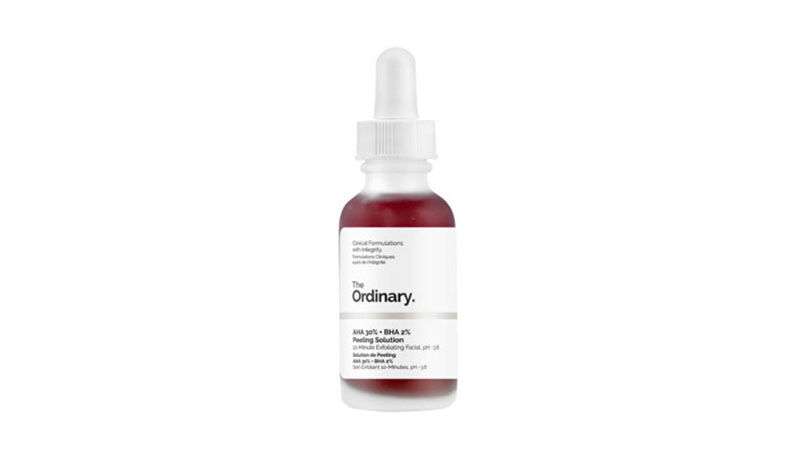 FAQs
What is the best chemical exfoliant?
Chemical exfoliants are a great way to achieve flawless looking skin. They work by using acids to break down dead skin cells, and it is an excellent alternative to scrubs or brushing. There are many products on the market, each with different formulas and concentrations, the most common being AHAs and BHAs. The best products for you depend on what you are looking for. Some popular brands include SkinCeuticals Blemish + Age Defense Serum, Paula's Choice Skin Perfecting 2% BHA Liquid Exfoliant, and Nip + Fab Glycolic Fix Night Pads Extreme.
What is the most gentle chemical exfoliant?
The most common chemical exfoliants are AHAs and BHAs, but many people would agree that the most gentle is the PHAs. The polyhydroxy acids help to remove dead skin cells from the face without penetrating too deep. If you have sensitive skin, you should also shop around for a product that is designed for your skin type.
Is a chemical exfoliation better?
Chemical exfoliation can be better because it can be used on various skin types, including oily and sensitive. It is also able to get deeper into the skin, allowing for cleaner and improved skin. Another benefit of a chemical exfoliant is that it tends to be less abrasive than the physical options.
Is it bad to use a chemical exfoliant every day?
We lose skin cells all the time, and our face becomes filled with dead skin cells that need to be removed. A chemical exfoliant is a great way to give the skin a deep clean and brighten the appearance. That said, they should not be used every day. At most, around three times a week as overdoing it can remove the skin's natural oils, potentially leading to more breakouts.
How do I choose a chemical exfoliant?
When choosing the right chemical exfoliant for you, you want to consider what you need and expect from the product. You also want to consider your skin type; for example, do you have acne or scarring? Is your skin oily or sensitive? This will help you make a better, more informed choice. Do you want to treat fine lines, mild hyperpigmentation, or uneven skin tone? Then AHAs should do the trick. Or perhaps it is sun damage or redness that you want to focus on? Then BHAs are a better choice.
Do dermatologists recommend exfoliating?
Dermatologists recommend that people with normal, healthy skin exfoliate around two times a week to remove the dead skin cells. The process of exfoliating helps to create healthier, brighten skin. If you have sensitive skin, you should do this less often.
SUBSCRIBE TO OUR NEWSLETTER
Subscribe to our mailing list and get interesting stuff and updates to your email inbox.