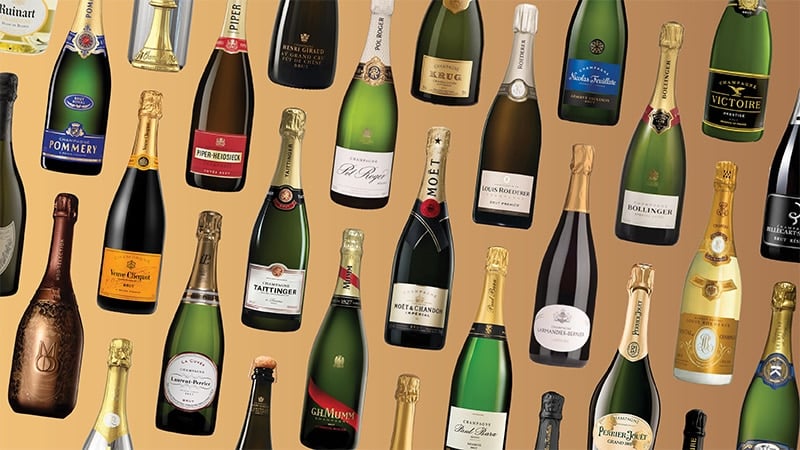 Champagne is a type of sparkling wine from Champagne. From celebrating special events and life milestones to simple catchups with friends or family dinners, there's something about the sound of a popping cork that evokes the happiest of feelings. This French specialty wine is made adhering to the strictest of standards and an intricate and intensive process. The result is high-quality Champagne that reflects each Maison's heritage and honors the grapes, ground, climate, people, and environment that nurtures the wine into existence.
Best Champagne Brands
1. Dom Pérignon
Vintage-only brand, Dom Pérignon, is the epitome of luxury Champagne. Moët & Chandon produces this prestige cuvée, only using single-year harvested grapes and letting them sit on the lees for at least eight years. Each new, unique release is a bottled expression of the character of that year, reflecting fluctuations in seasons, weather, rainfalls, and harvest. The brand takes its name from Dom Pérignon, a Benedictine monk, considered to be the spiritual godfather of Champagne and who pioneered many of the processes still used today. Between the first release in 1921, and 2009, there are only 43 vintages, the latest being 2010, adding to the allure and value. Each bottle also contains a mix of only Pinot Noir and Chardonnay grapes, including some harvested from the original plot in the Abbey of Hautvillers, where Dom the monk lived for most of his life.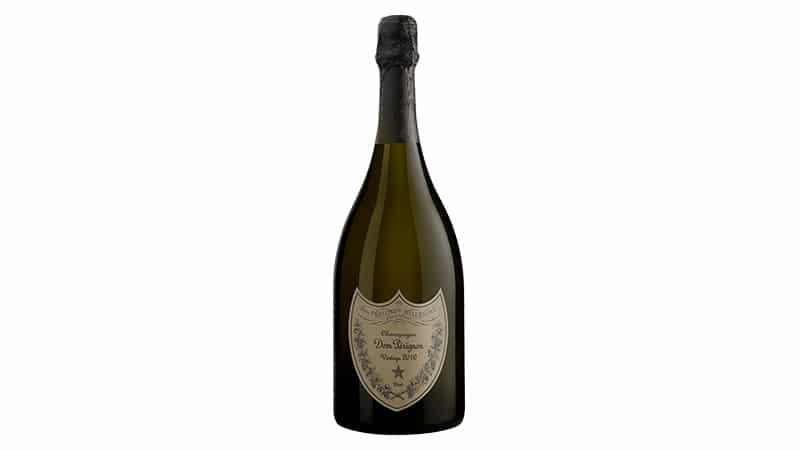 2. Veuve Clicquot
Another popular Champagne, Veuve Clicquot, is known for its bright personality and Insta-worthy aesthetics. Philippe Clicquot established the Maison in 1772. His daughter-in-law, the audacious and trailblazing Madame Clicquot, took over the family business after the early death of her husband and son of Philippe, François. In her time at the helm, she not only invented the riddling table to clarify the Champagne but also created the first blend of rosé. Today, the vineyards cover 968 acres, including 12 grand and 18 premier crus, and the wines age in chalk cellars that extend for 15 miles underground. The most recognizable Champagne in the collection is the signature Brut Yellow Label, with wines blended from 50 to 60 crus and aged for a minimum of three years. Other options include a Rosé, an Extra Brut Extra Old, a Demi-Sec, La Grande Dame, and various vintages.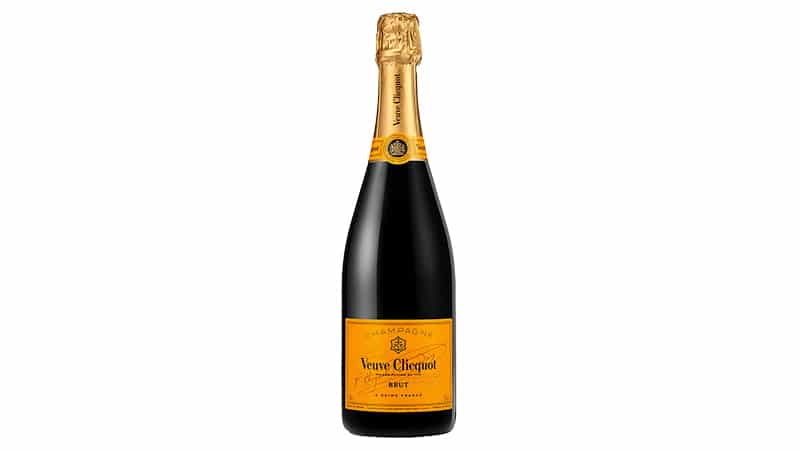 3. Louis Roederer
While the Champagne house that would be Louis Roederer was founded in 1776, the namesake himself didn't take over until he inherited it in 1833. He invested time and effort into nurturing his vineyards and methodically acquiring more lands. Doing so meant he could master every stage of the méthode Champenoise. Today, it's one of the few remaining independent, family-owned, and operated Maisons. The collection includes the famous Cristal vintage-only line. However, there are more offerings, including Brut Premier, the signature blend, and Carte Blanche, a similar mix but with higher dosage for added sweetness. While these are great non-vintage Champagnes, there are vintages under the label other than Cristal if you want something more unique. These include a Brut vintage, Rosé vintage, and an exceptional Blanc de Blancs.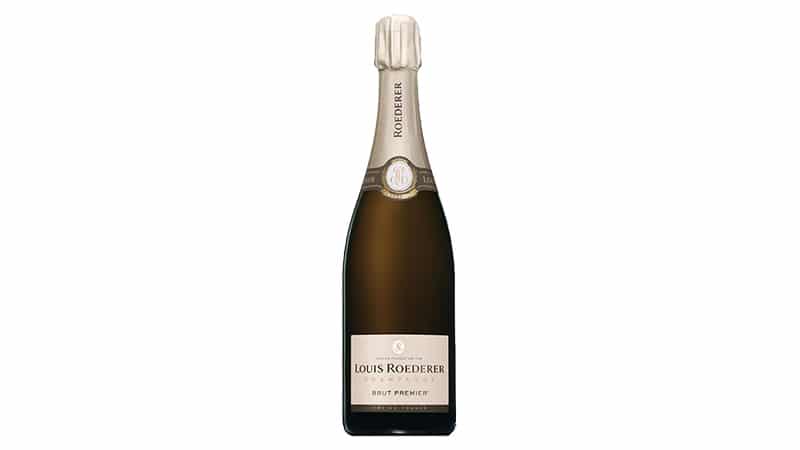 4. Cristal
Like Dom Perignon, Cristal is a vintage-only label. It comes from Maison Louis Roederer and was created in 1876 to satisfy the demanding tastes of Tsar Alexander II. This balanced and refined Champagne uses 40 percent Chardonnay and 60 percent Pinot Noir. It then ages for six years and sits for another eight months after disgorgement. The 2013 vintage is the most recent release. It reflects the late growing season that year, with a long winter but perfect summer conditions. Plus, it contains grapes from 45 crus, across three terroirs including la Vallée de la Marne, la Montagne de Reims, and la Côte des Blancs. The result is a powerful and complex Champagne with notes of mirabelle plum, nectarine, candied orange, and roasted hazelnuts. However, if you want something even more unique, Cristal does a Rosé vintage, using the saignée method, with a 55/45 Pinot Noir and Chardonnay blend.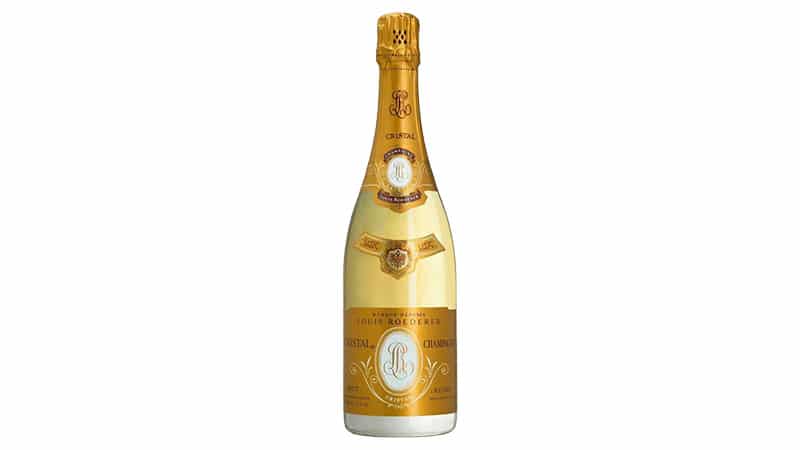 5. Krug
Krug is based in Reims and is one of the most famous wineries that forms part of the Grandes Marques, brands that give Champagne its legendary status and global success. It was established in 1843 by Joseph Krug. His approach was to build an extensive library of reserve wines to craft the finest Champagne every year, regardless of conditional fluctuations. Enjoy a selection of styles, including two single-plot expressions, the Krug Clos du Mesnil and Krug Clos d'Ambonnay. Each comes from small, walled plots in the heart of their respective villages. Krug Grande Cuvée is the annual release and blends over 120 wines from at least ten different years to recreate Joseph's original dream. Krug Vintage is a collection of wine stories, year by year. Meanwhile, the Krug Collection re-ages a small number of bottles from the Vintage until they're ready for a second life.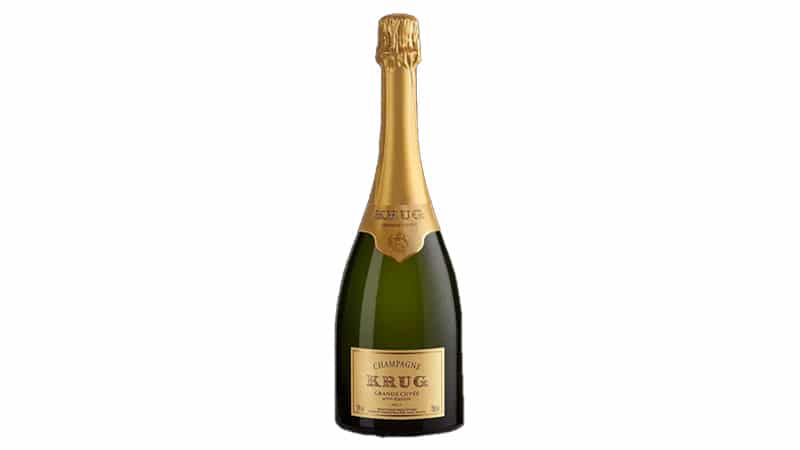 6. Moët & Chandon
Moët & Chandon is undoubtedly one of the most well-known and popular Champagne brands. Since 1743, it's been celebrating success and glamor, using a unique savoir-faire to create a distinctive profile with bright fruitiness. The estate contains 2840 acres of vines grown in rich, chalky soil. This area produces Pinot Noir, Pinot Meunier, and Chardonnay grapes across 200 crus (land parcels or vineyards), include 17 grande crus and 32 premier crus. Non-vintage expressions include Moët Impérial, with a vibrant bouquet and tasting notes of apple and peach, and the romantic Moët Rosé with gooseberries, raspberry, and wild strawberries. There are also vintages from 2009, 2012, and 2016 and sweeter versions of the Imperial bottles with a high dosage of 45 grams. Plus, there's the new Impérial Ice, which's designed to be consumed on the rocks.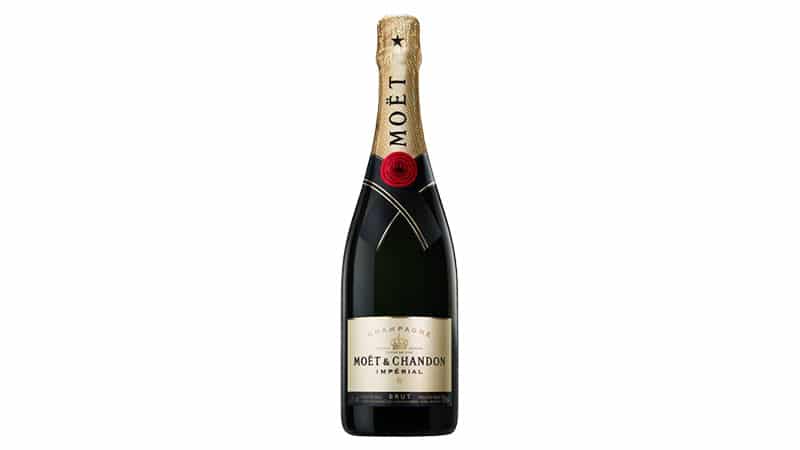 7. Taittinger
Family is at the soul of Taittinger Champagne. Pierre Taittinger bought the Château de la Marquetterie in 1932, relaunching the Champagne house under the family name. However, the winery's history extends all the way back to 1734, when original founder Jacques Fourneaux worked with the Benedictine Abbeys, bringing a unique savoir-faire to the wine. Today, Pierre runs the Maison along with his son Clovis and daughter Vitalie. The Comtes de Champagne Blanc de Blancs is the most famous Taittinger expression and is always a vintage reflecting the most exceptional harvests from the five Grand Cru villages. However, there are seven other Champagnes in the collection, plus multiple vintage releases. The Brut Réserve has tasting notes of fresh fruit and honey, while the Folies de la Marquetterie is a terroir Champagne that pays homage to the original Château.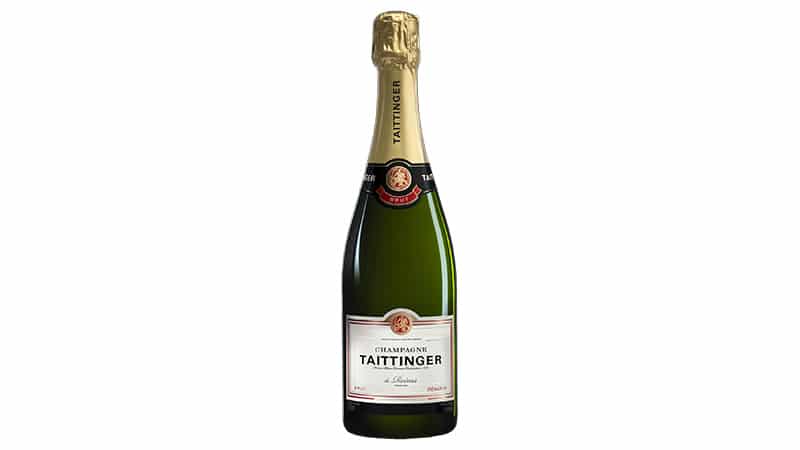 8. Armand De Brignac
Armand De Brignac is also known as the Ace of Spades, thanks to the striking and distinctive bottle bearing the iconic logo. The house is owned by Jay Z and Moët Hennessy, while Champagne Cattier produces the wine. Brut Gold was the first release and remains the flagship style. It's a multi-vintage style, with a 40/40/20 combination of Pinot Noir, Chardonnay, and Pinot Meunier. Cherries, exotic fruits, and a touch of lemon, honey, and vanilla appear on the palate. Other expressions in the range include a Rosé with black fruits, cherries, and hints of baked pastry that's ideal paired with wild salmon. There's also a sweet Demi-sec that's great with cheese and dessert, or the all Chardonnay Blanc de Blancs with a minerality that balances fresh seafood perfectly. Finally, the Blanc de Noirs Assemblage Three combines a trio of vintages before resting for six years.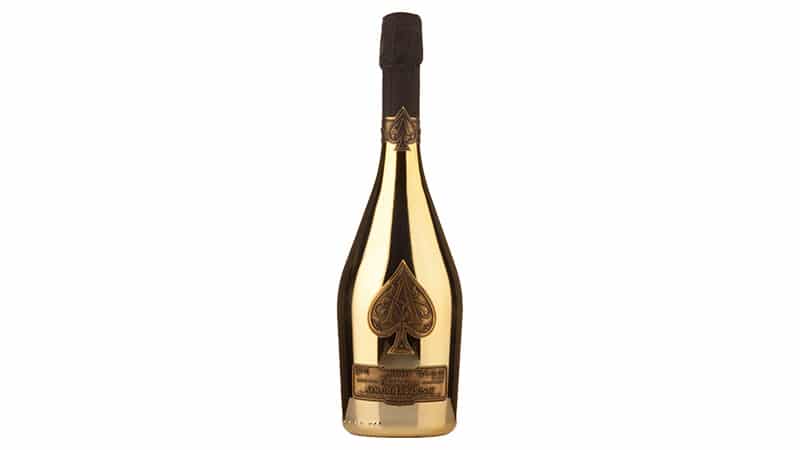 9. G.H. Mumm
It's hard to miss the signature red ribbon across a bottle of G.H. Mumm. This Champagne Maison is based in Reims but has German roots. It was started by Gottlieb, Jacobus, and Philipp Mumm, brothers and winemakers from the Rhine Valley. The brand's vineyards cover 538 acres, of which 395 acres classify as Grand Crus. Choose from a range of incredible options. Cordon Rouge is the iconic Cuvée, blended from 120 crus for a fresh, vibrant style. Meanwhile, the Grand Cordon Rosé has the sweetness of red berries, with a long bright finish. If you're looking for something special, then the range of reserves is perfect. The RSRV Lalou 2006 uses fruits from seven plots on the Maison Mumm vineyard, aging the bottled wine for ten years resulting in a well-rounded wine. Alternatively, the Rosé Foujita brings together six crus and uses dosage liqueur matured in oak barrels.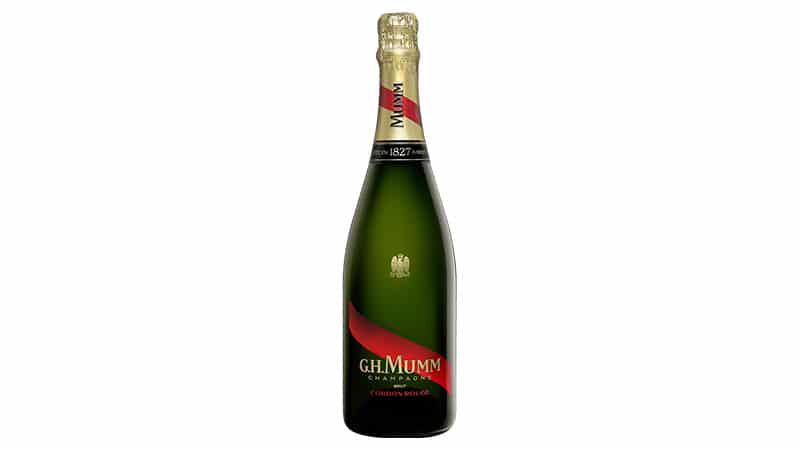 10. Laurent-Perrier
Four convictions back Maison Laurent-Perrier, setting it apart from other Champagne houses. These include the idea that it's the blend, not the vintage, that makes outstanding wine and that innovation is essential. The other two are the use of Chardonnay as the primary grape in most blends and creating freshness, elegance, and purity in every cuvée. Choose from a range of options. The Ultra Brut is a pioneer in the zero-dosage category, with no added sugar, while the Blanc de Blancs Nature is 100% Chardonnay from Coteaux de la Montagne de Reims and the Côte des Blancs. If you're into rosé, there are two available — the Cuvée Rosé and the rare Alexandra Rosé 2004. Finally, other expressions include Grand Siècle, a 2008 Brut vintage, La Cuvée, and the Harmony demi-sec.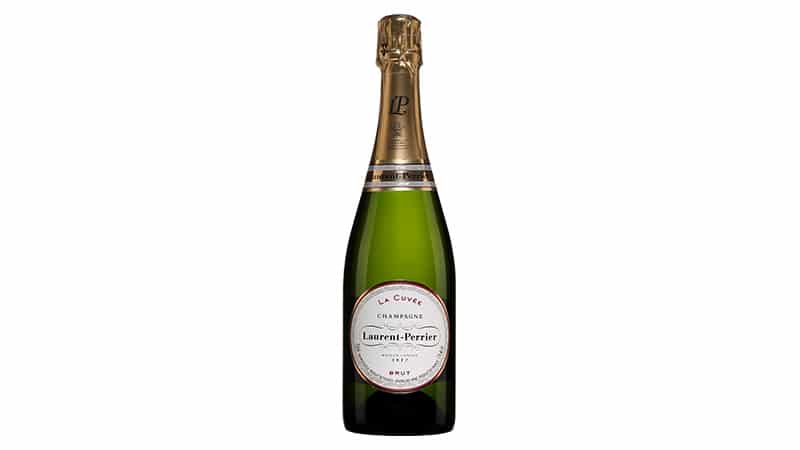 11. Perrier-Jouët
Perrier-Jouët is a marriage of passion and a bold vision for Champagne. It launched in 1811, a year after founders and free-spirits Pierre-Nicolas Perrier and Rose-Adélaïde Jouët wed. They selected Chardonnay as the main grape, creating the intricate and floral style for which Perrier-Jouët is renowned. Reflecting this, the flagship range, Belle Epoque, features Japanese white anemones from Art Nouveau master Emile Gallé, painted in 1902. This Vintage collection boasts a 2013 Champagne, a 2012 Rosé, and a 2006 Blanc de Blancs. Meanwhile, the Blason collection has a Grand Brut, which is the foundation of the brand and is refined and balanced. There's also a luscious Rosé and a Blanc de Blanc, which is a timeless expression of Chardonnay and is brimming with fresh floral notes and crisp citrus.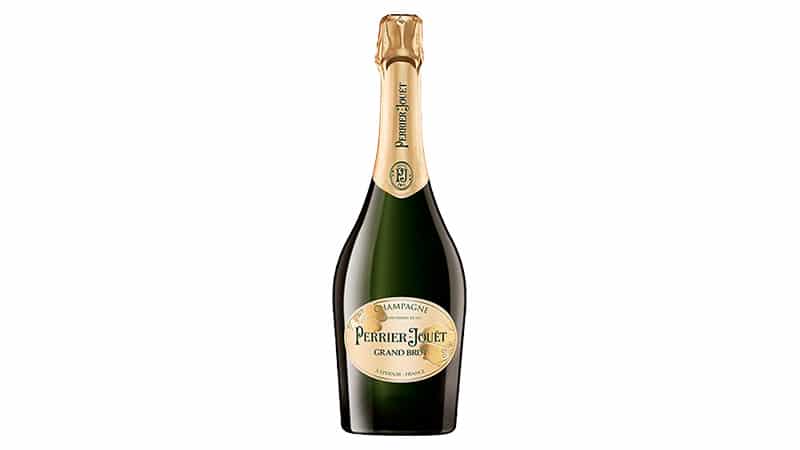 12. Mod Sélection
The elegant and intricate bottle designs from Mod Sélection honor the legacy and heritage of this historic house. Tucked away in the Vallee de la Marne, five generations of growers help create the purest expression of terroir and balance. Consequently, it's renowned as one of the finest houses in Champagne. The collection starts with the Reserve, featuring layers of lively aromatics and vibrant white fruit. Next, the Rosé uses a proprietary cold-soak maceration, resulting in a luscious red-fruit palate and extra-fine mousse. There are also 2008 vintages of the Réserve and Rosé, both of which are exquisite. The final two varieties are a Blanc de Blancs which is 100 percent Grand Cru Chardonnay, and a Blanc de Noir featuring 80 percent Pinot Meunier and 20 percent Pinot Noir.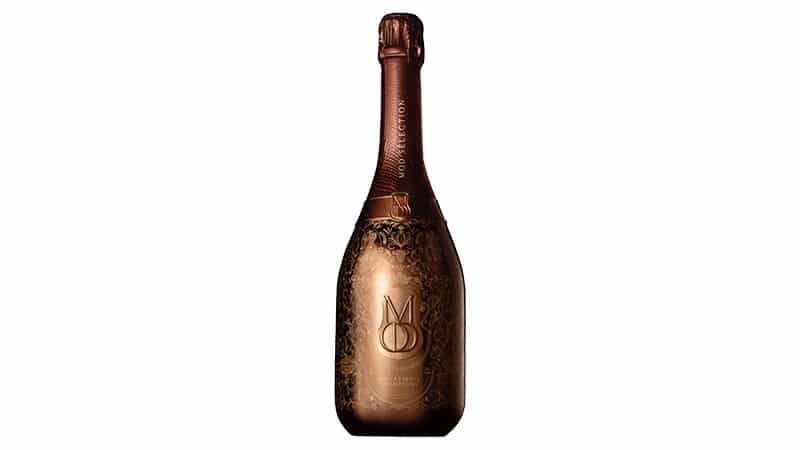 13. Pol Roger
Sir Winston Churchill was a big fan of Pol Roger. In fact, there's even a Prestige Cuvée made in his honor. The blend is a closely held secret, but it has notes of roasted almonds, acacia honey, hazelnut liqueur, and gingerbread. Pol Roger is one of the few Champagne houses still owned and operated by the original family. Bastien Collard de Billy is the first member of the sixth generation to join the Maison. Beyond the Sir Winston Churchill, there are both non-vintage and vintage offerings. The NVs include a Brut, an Extra Brut, and a Demi-sec for those with a slightly sweeter tooth. The famous Brut combines equal proportions of Pinot Noir, Pinot Meunier, and Chardonnay and aged for four years. The Vintages offer a Brut, a Blanc de Blancs with Chardonnay from the Grands Crus of the Côte des Blancs, and a sensual and delicate Rosé.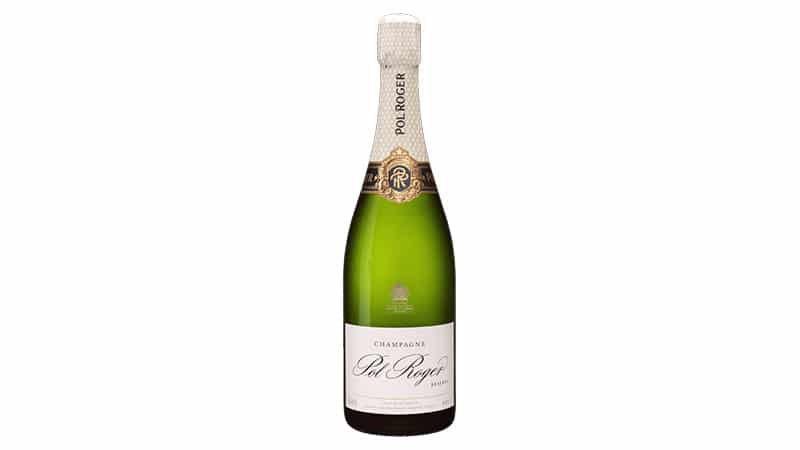 14. Ruinart
Chardonnay is at the heart of each elegant, fresh, and sophisticated Champagne from Ruinart. The core selection is a Blanc de Blancs and a Rosé. The former uses 100 percent Chardonnay, resulting in fruity and floral notes on the nose. It's the perfect accompaniment to fresh seafood on a summer's afternoon. Then, the rosé is 45/55 split of Chardonnay and Pinot Noir from the Montagne de Reims and the Vallée de la Marne vineyards. It's ideal served with red meats like lamb or thinly sliced prosciutto. There are also vintages in both styles, with 2007 the newest release. The Maison itself was established in 1729 and is one of the few to use the Crayères, or chalk quarries, to cellar their Champagne.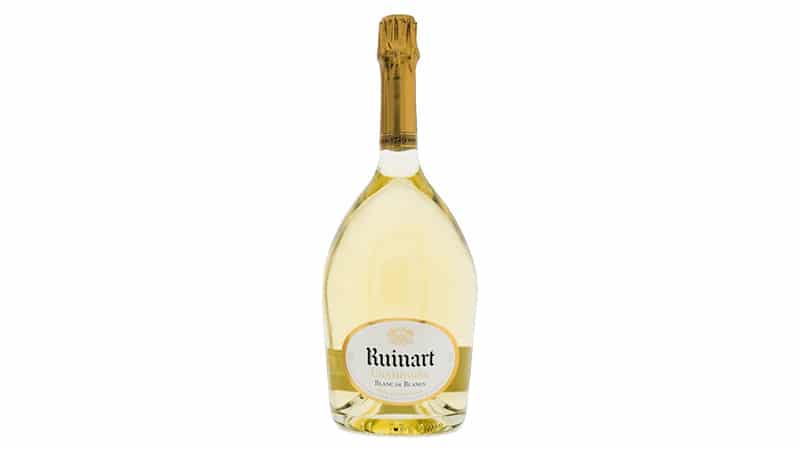 15. Bollinger
Champagne with character, elegance, and complexity has come from Bollinger since 1829. The Maison's vineyards cover 407 acres of mostly Grand and Premier crus, with predominantly Pinot Noir grapes. A stock of over 700,000 reserve magnums and wines matured for twice as long as required helps maintain high quality and consistency. Bollinger also boasts the first Patrimoine Vivant (living heritage) seal of quality for a Champagne house, recognizing exceptional craftsmanship and skill. The collection features a mix of vintage and non-vintage bottles. The Special Cuvée is best shared with friends and has pear, brioche, and spicy aromas, while the Rosé has hints of red berries and makes for the perfect afternoon tea. You can also select something more memorable with one of the vintage releases. The Vieilles Vignes Françaises 2009 comes from two single Pinot Noir plots adjacent to the House in Aÿ and is ideal for special celebrations.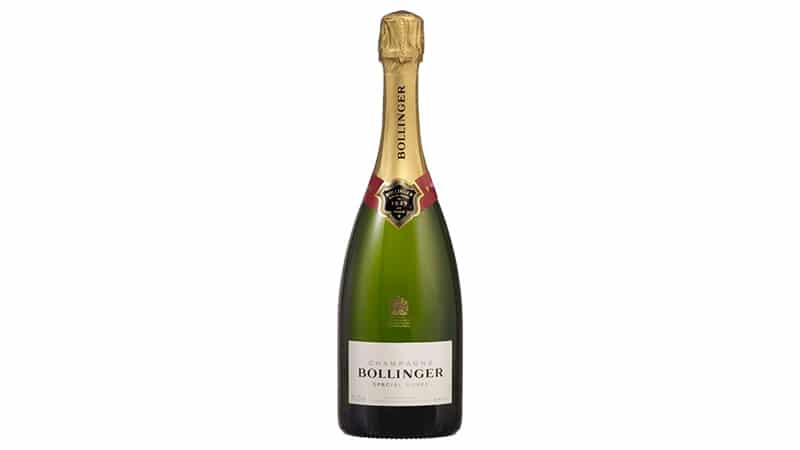 16. Le Chemin Du Roi
Le Chemin Du Roi translates as "The King's Path" and is represented by the emblematic King chess piece that adorns every bottle. Curtis "50 Cent" Jackson, best known as an award-winning musician, actor, producer, and entrepreneur, owns the brand, while Champagne Castelnau produces the wine. The range includes three expressions. The first is the Brut, aged on the lees for four years, with bright and crisp acidity. Secondly, there is a Rosé, with notes of strawberries and black currants, and an elegant mouthfeel. The final offering is a Blanc de Blancs, part of the exclusive Collection Privée. It spends ten years aging before disgorgement for a robust and complex flavor with hints of toasted brioche, Meyer lemon, creamy pineapple, and balanced minerality.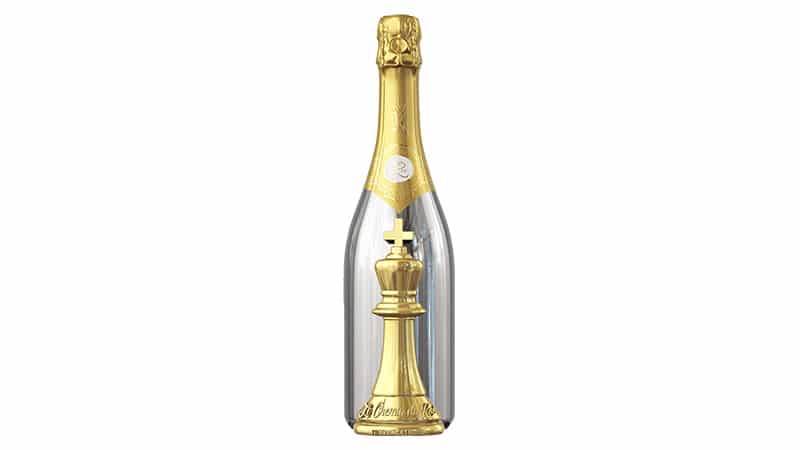 17. Pommery
Madame Pommery is the creative genius behind Pommery Champagne. She took over the business in 1858 after her husband passed away and set her goals on strategic expansion, building a collection of the finest vineyards across the region. Other successes included creating the first Brut Champagne to gain commercial success in 1874. She also transformed the chalk quarries into cellars and built an estate inspired by the Elizabethan neo-Gothic style. The Maison is also on the path to sustainability, producing with respect to the environment. There are three ranges on offer — Brut Pommery, Les Cuvées Louise, and Les clos Pompadour. The first two feature a selection of non-vintage and vintage wines, respectively. However, Les Clos Pompadour is an exceptional cuvée, originating from the 61-acre walled vineyard within the Pommery Estate, where every step is controlled by the cellar master for legendary finesse.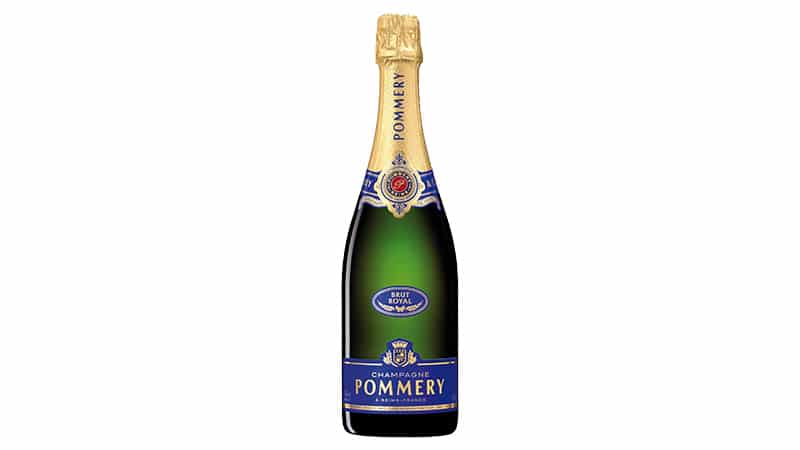 18. Piper-Heidsieck
Florens-Louis Heidsieck founded the house in 1785 with the dream of enamoring the Queen of France, Marie Antoinette. He succeeded, and she became the first ambassador for the brand. A storied history follows, with Florens-Louis' nephew joining him, along with the other half of the eponymous brand, Henri-Guillaume Piper. Their Champagne was the first to make a big-screen debut in the 1933 film Sons of the Desert and was popular among the Hollywood elite, including Marilyn Monore. The current collection has five non-vintage expressions, plus various vintages. This NVs include a Cuvée Brut, Rosé Sauvage, Cuvée Sublime, Riviera, and Essential. The Cuvée Brut is the signature drop, with Pinot Noir the dominant grape; it's seductive, precise, and bright. Meanwhile, the Riviera celebrates the art-de-Vivre of the French Riviera and is designed to be served on ice.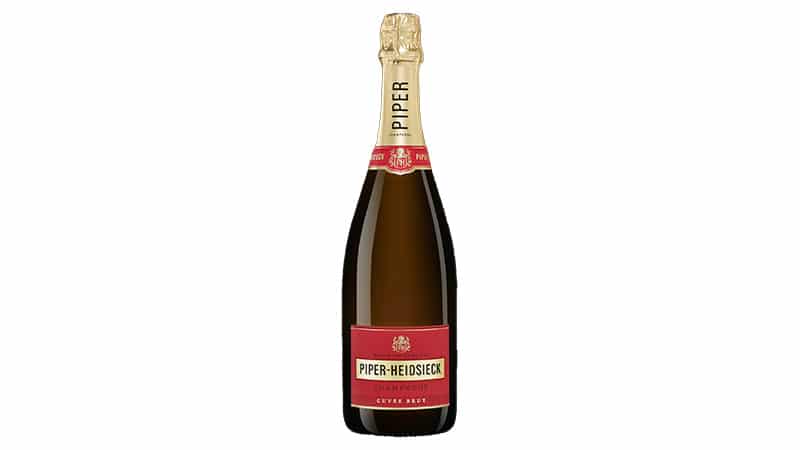 19. Billecart-Salmon
The marriage of Nicolas Francois Billecart and Elisabeth Salmon saw the start of a Champagne empire in 1818. Seven generations later, the Maison, located in the village of Mareuil-Sur-Ay, is still in the family. The grapes come from 741 acres covering 40 crus, including the Clos Saint-Hilaire parcel of land, where the family uses ancestral champagne-making methods. There are four collections — Gallery Collection, Les Rendez-vous de Billecart-Salmon, Gallery Millésime, and Clos Saint-Hilaire. Standouts include the Champagne Brut Rosé, which is full of romance, with an elegant flavor and raspberry finish, and the Cuvée Elisabeth Salmon 2008 vintage, a unique and sensorial experience. Of course, the single-plot Blanc de Noirs is also exceptional, displaying the character and richness of the terroir.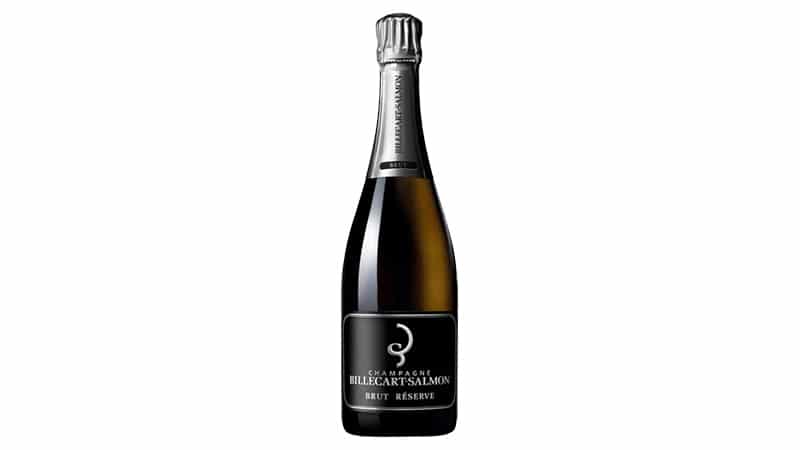 20. Lanson
There are more than 260 years of experience behind Lanson. This premium Champagne is enjoyed in more than 80 countries globally but maintains its firm roots in France. Strong historical partnerships give Lanson access to grapes from more than 100 different crus, 50% of which are Grand Crus. Plus, the Maison has 140 acres of its own land. Combined with extended aging, the Champagne is characterized by elegance, freshness, vitality, and timelessness. Lanson boasts three ranges. There's a core range, including the likes of fresh and elegant Le Black Label Brut, light and sweet Le White Label Sec, and fruity and delicate Le Rosé. Meanwhile, the Rare and Exceptional collection has Le Green Label Bio, Le Clos Lanson, and various vintages. Finally, Cuvée de Prestige comprises two 100 percent Grand Cru blends, honoring an exceptional year.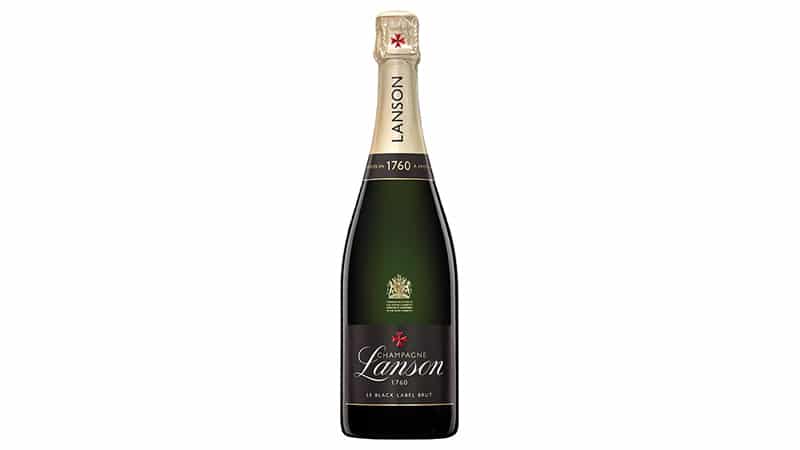 21. Paul Louis Martin
Located in the heart of Montagne de Reims in Bouzy, Paul Louis Martin Champagne was founded in 1864. Louis Martin was the first president elected to the Bouzy Cooperative, while his son Paul was a well-known figure in the town. Select from a range that boasts nine Champagne styles, plus a Bouzy Rouge, a sparkling Pinot Noir that's distinctive to the Cru, and Paul's other area of expertise. The Premier Cru is a 75/25 combination of Chardonnay and Pinot Noir, with jammy fruit aromas and cinnamon on the finish. If you're looking for a rosé, this one has ripe red berry aromas with delicate notes of licorice and a pleasing length on the finish. Then there's also a Blanc de Blancs called Cuvée Vincent. It shows off its elegant nature with jasmine, lychee, almond aroma, and a long honey and walnut finish.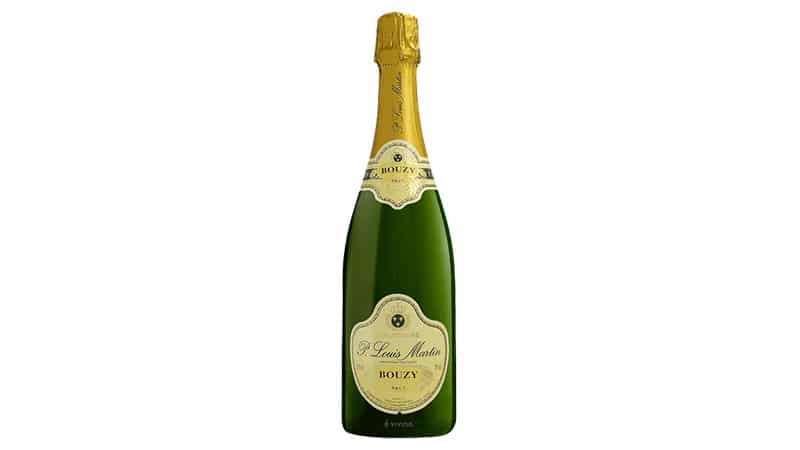 22. Gosset
Gosset is the oldest wine Maison in the Champagne region, launching in 1584. Pierre Fosset, who was the alderman of Aÿ and a winegrower, initially produced still reds. However, in the 18th century, like many wines at the time, they started to ferment in the bottle, so he naturally took advantage of the conditions and turned to Champagne. Now, under the Cointreau umbrella, Gosset remains one of the most prestigious houses, both in France and abroad. The range has four categories, including New, Antique, Héritage, and Celebris. Cuvée Extra-Brut sits under the New banner and is a beautiful "everyday" Champagne, perfect for any occasion, including regular Wednesdays. However, if you're looking to celebrate something more special, then the Celebris Vintage 2007 Extra Brut or Rosé is ideal. Finally, anything from the Antique collection comes in a replica of the bottle that became the symbol of Maison Gosset.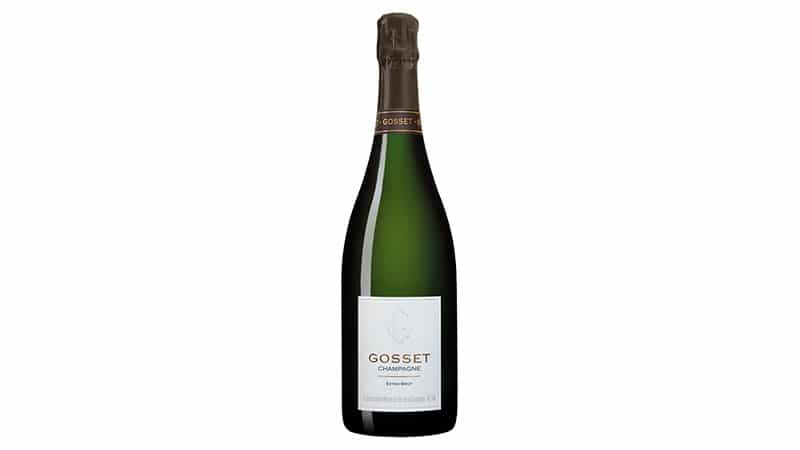 23. Victoire
Champagne Victoire comes from the house of G.H. Martell & Co in Epernay, France, where The Tabourin family created the Maison in 1869. Victoire is just one of their collections, the other being the Martel Range. Withing the Victoire selection, there are five expressions. The Brut Fut de Chêne is best enjoyed with lobster or truffles, as the strong mouthfeel cuts through the indulgent flavors. Meanwhile, the Brut Victory is smooth and harmonious, mixing Chardonnay, Pinot Noir, and Miller. If you prefer your wine pink, then the Victoire Rosé is perfect served with fresh fruit or chocolatey desserts. The final two options are the 2005 Vintage with Chardonnay from Grand and Premier Crus and the fresh and elegant Victoire Premier Cru, which boasts notes of citrus fruit and Mirabelle plums.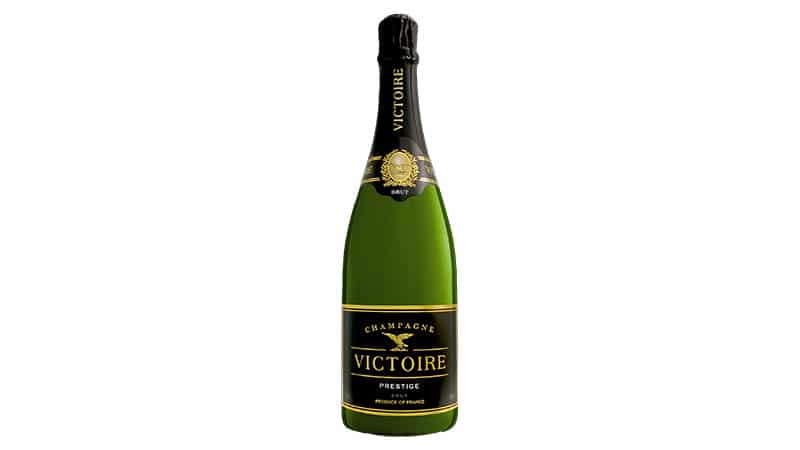 24. Charles Heidsieck
Charles-Camille Heidsieck grew up in the world of grapes; after all, his Grand-Uncle was the founder of Heidsieck & Co, which became the famous Piper-Heidsieck. In 1851, the man also known as Champagne Charlie founded his eponymous Maison, which is the smallest of the Grandes Marques Champagne Houses. A few years later, he purchases the Crayères, chalk cellars that dated from the 3rd century. There are more than four and a half miles of them, set nearly 100 feet underground. Here the wines mature and age, waiting patiently for perfection. Currently, the range has various styles, including a Brut Réserve, Rosé Réserve, Blanc de Blancs, Brut Millésimé, and a Blanc des Millénaires. Plus, there's also a Crayères Collection, which pays homage to the historic cellars.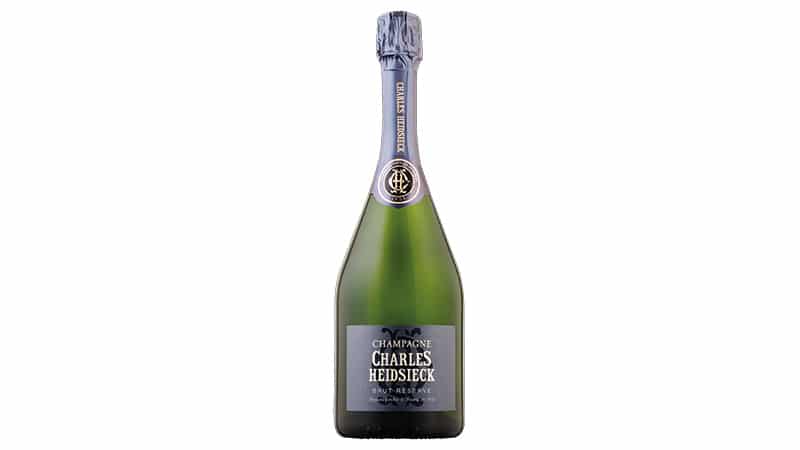 25. Joseph Perrier
Family spirit runs strong at Joseph Perrier. Six generations have looked after the Maison since Joseph Perrier founded the company in 1825. The savoir-faire and passion have been passed down from father to sons or cousins, maintaining the prestige and elegance of the Champagnes. Select from ten different styles, with the primary collection being the Cuvée Royale. This includes the Brut, which has notes of green apple and vine peach, and the Brut Nature, which contains no dosage and ages for 72 months in the historic Gallo-Roman cellars. Other options include the 2010 Spirit of Victoria Blanc de Blancs or Rosé, and the Josephine, which comes in hand-painted bottles and only boasts the most exceptional vintages.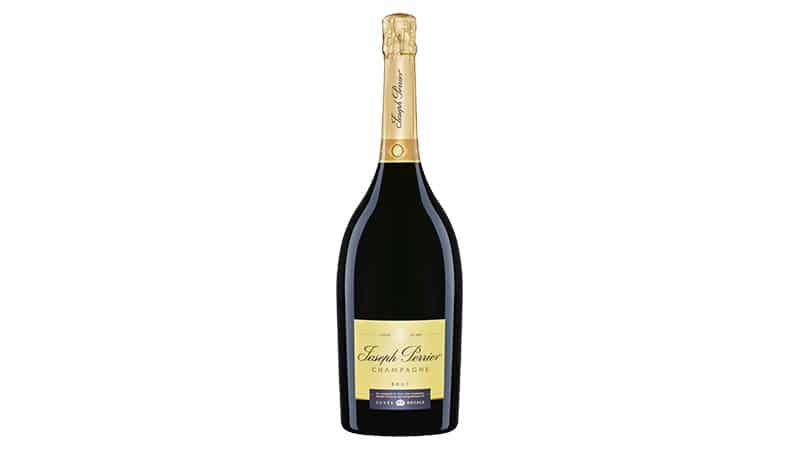 26. Paul Bara
Paul Bara is a Champagne grower and producer, with 27 acres of vines in Bouzy, including 23 of Pinot Noir and three of Chardonnay. All 33 Bara vineyard parcels have Grand Cru status. The collection of terroir-driven Champagnes includes the signature Brut Réserve with an aromatic complexity that reflects the character of the vineyards. There's also the rich and flavorful Bara Grand Rosé, The Grande Millésime, which is only made in years of exceptional harvests, and the limited edition Blanc de Noirs Comtesse Marie de France. Additional options include the Extra Brut, Spécial Club, and Spécial Club Rose. However, if you're not feeling like bubbles, you can also pick up a bottle of Bouzy Rouge, a still red wine that's ideal when paired with grilled meat or country-style ham.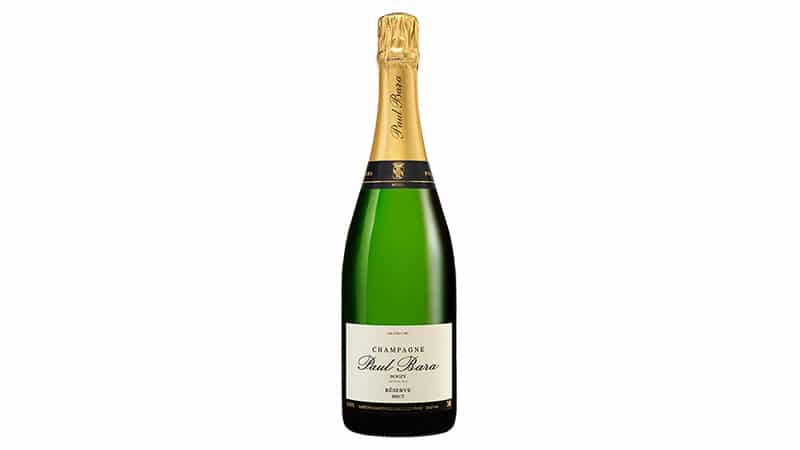 27. Larmandier-Bernier
The Larmandier-Bernier house has contributed to the reputation of Côte des Blancs Champagnes for eight generations. Their vineyards, which supply all the grapes, are only on premier and grand crus, where chalk is the cornerstone of terroir quality. The Maison has also been using biodynamic viticulture for more than 20 years, rejecting the need for chemicals and herbicides and only using indigenous yeast. It was all a matter of trusting nature and wanting to bring only the terroir to the glass. The Champagnes include styles like Latitude, made exclusively with Chardonnay grapes from south of Vertus, or Longitude, another Chardonnay only blended from grapes grown closest to the fourth meridian. Other notable options include the Vieille Vigne du Levant from vines at least 56 years old or the Terre de Vertus, with 100 percent from a single terroir and a single vintage.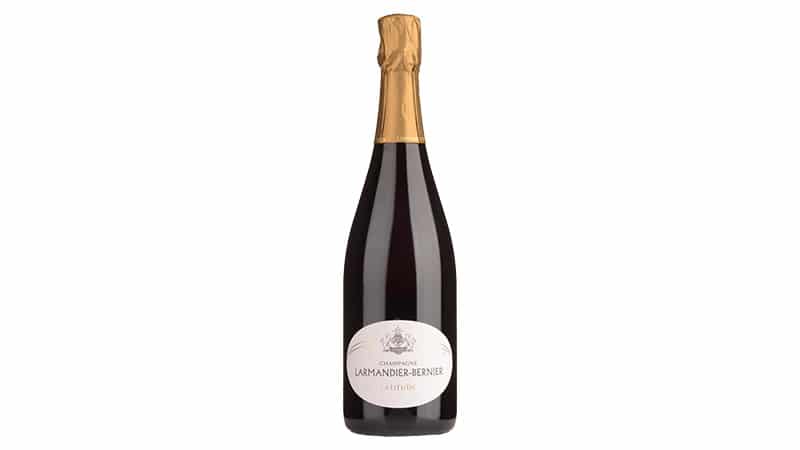 28. Château De Bligny
The land surrounds Château De Bligny is rich in historical and wine-making heritage. It was built in 1773 by the Marquis de Dampierre in the heart of the Côte des Bars. However, after moving his glassworks business, the death of his son, destruction of the vines by Phylloxera, the place fell into disrepair. After several ownership changes and heavy investment, the renovated Château opened to the public in 1999. Visitors can select from a range of five Champagnes, including La Grande Réserve with stonefruit aromas and a hint of lemon. There's also a fresh Le Blanc de Blancs, elegant Le Rosé, Le Clos du Château 6 Cépages featuring six grape varietals, and the Blanc de Blancs Millésime 2006.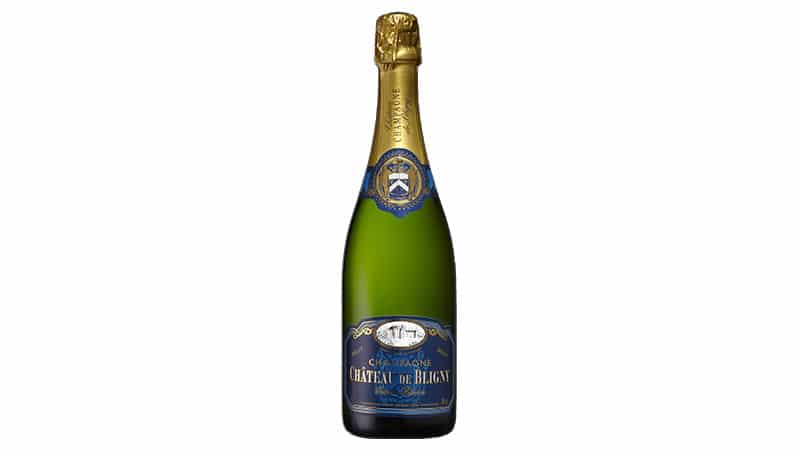 29. Henri Giraud
Located in the Grand Cru of Aÿ, Henri Giraud is a fifth-generation family business. They embrace a natural vinification process, seeking to transpose the character of the terroir to every bottle of wine. Choose from a range of styles. First up, there's the MV Fût de Chêne Cuvée blended on a thorough understanding of the grapes, and the MV Rosé, a rare but elegant style. Different options pay homage to the elements that contribute so much character to the Champagnes. This includes the chalk in the ground that makes such rich soils and the Argonne oak and terracotta barrels that mature the wine so beautifully, imparting their own influence upon the finished product, adding another level of inspiring individuality.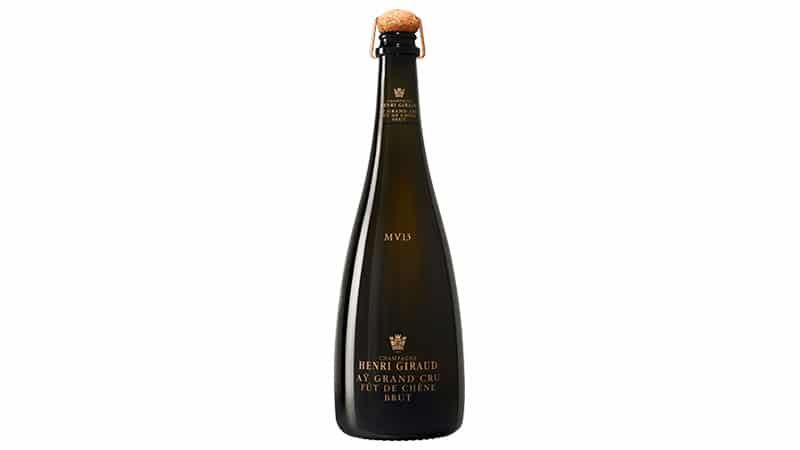 30. Nicolas Feuillatte
Precision, elegance, and finesse define the Champagne from Nicolas Feuillatte. This wine is a labor of love, with a distinctive house style that reflects the enchanted land from which it comes. It's a comparatively young brand, launching in 1976 under Henri Macquart and Nicolas Feuillatte. The house enjoys infinity blending possibilities, with access to a network of excellent vineyards, including Grande and Premier crus. As such, there's a wonderful variety of Champagnes available. The iconic collection includes the "Blue Label" with notes of pear and apricot that work perfectly with fresh seafood. There's also a Rosé and Demi-sec. Palmes d'Or is the flagship beverage with its iconic dimpled bottle, plus there's a selection of vintage and limited edition Champagnes.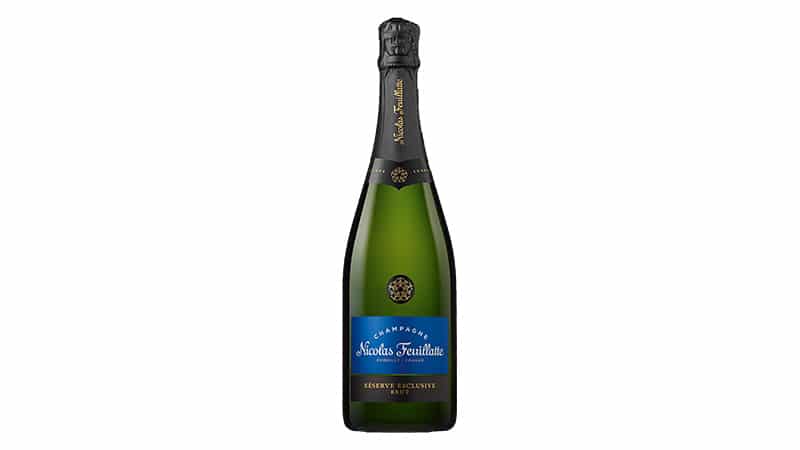 What is Champagne?
Champagne is a type of sparkling wine. To bear the name, it must come from the eponymous Champagne region in France. Everything from growing the grapes to making the wine and bottling must occur within this Appellation d'Origine Contrôlée, or AOC. The winemakers must also follow the méthode Champenoise process, which is a detailed and specific way of making wine, resulting in the iconic bubbles. Other limitations include the growing regions, with the major areas including Montagne de Reims, Vallée de la Marne, Côte des Blancs and Côte de Sézanne and Aube. Finally, the permitted grapes are also limited. The main types are Chardonnay, Pinot Noir, and Pinot Meunier; however, other approved grapes include Pinot Blanc, Pinot Gris, Petit Meslier, and Arbane. The name Champagne is protected by European law, and wine made anywhere else can only be called 'sparkling wine.'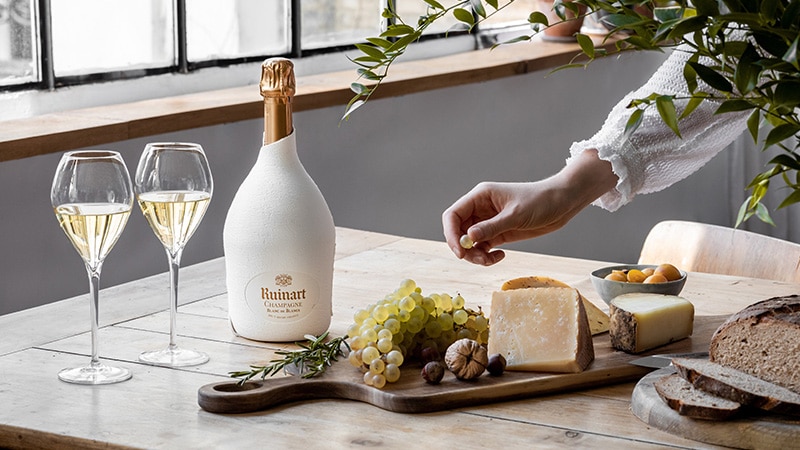 How is Champagne Made?
Méthode Champenoise is a labor-intensive and technical process. Winemakers create a still wine from different grapes and vintages in a process called assemblage. Then, they add sugars, known as the liqueur de tirage, which triggers the second in-bottle fermentation. The wine sits in a cellar for a minimum of 15 months, getting moved periodically either by hand or machine. This allows the dead yeast, or lees, to settle in the neck of the bottle. When the wine is ready, the lees are removed in a process called disgorgement, and a small amount of wine and sugar is added, known as the dosage. Finally, the bottles are sealed with the iconic mushroom cork and caged for extra security.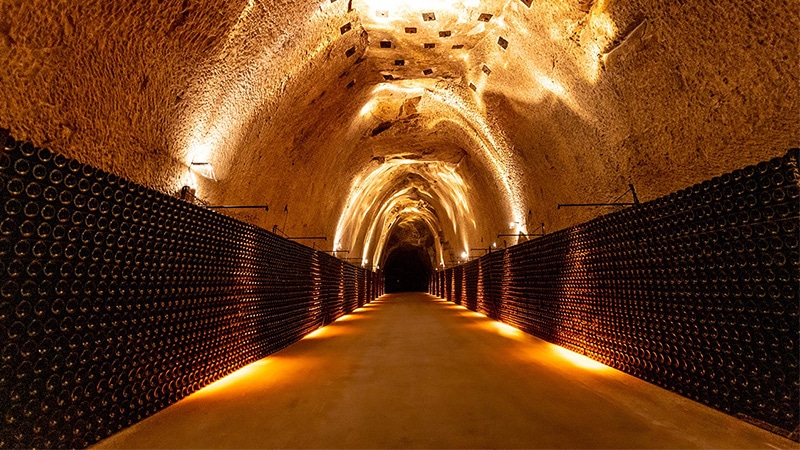 Different Types of Champagne Grapes
There are three main types of grapes used in Champagne. These are Pinot Noir, Pinot Meunier, and Chardonnay. However, a few other varietals are permitted, including Pinot Blanc, Pinot Gris, Petit Meslier, and Arbane. If your wine bottle has the phrase blanc de blanc, that indicates it's made entirely with white grapes. However, if it says blanc de noir, it's a mix of red and white grapes. Even when using dark grapes, champagne maintains its light color because they're pressed off the skins very quickly. It prevents the pigments in the skin from dying the juice. Rosé Champagne allows the skins to maintain contact for a small amount of time, giving the end product the beautiful pink tinge.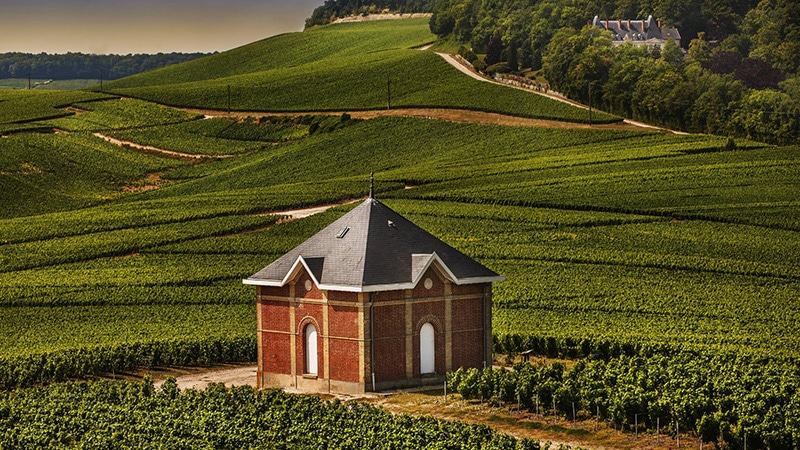 What is Brut?
Brut is one of many terms that refers to the amount of sugar, or dosage, added to the finished bottle. Zero-dosage is the dryest, meaning no sugar has been added. This is followed by Extra-Brut, Brut, Extra Dry, Sec, Demi-Sec, and Doux. Each classification is determined by a measured amount of sugar per liter. For example, Brut must have less than 12 grams per liter, while Doux, the sweetest, has 50 grams. Brut is the most common and popular style of Champagne, as it's universally appealing and pairs well with various foods.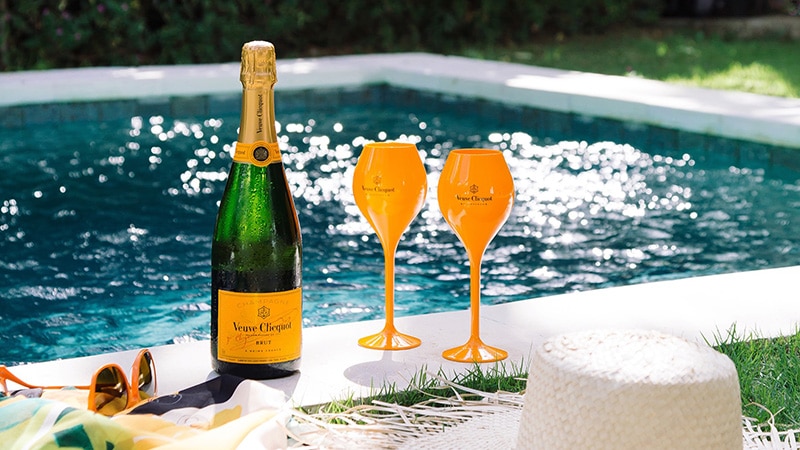 Vintage vs. Non-Vintage
The majority of Champagne is non-vintage, which means it's a blend of harvests from different years. This will often be denoted on the bottle as NV. The blending process allows winemakers to combine good and less ideal crops, creating a consistent and signature style that isn't affected by seasonality or weather. On the other hand, vintage Champagnes use grapes from a single-year harvest. As such, the winemakers only do this when it's deemed to be a truly exceptional year. These wines are a reflection of the conditions and terroir of that particular time. They're often more complex than NVs and have more potential to evolve in the bottle. Some Maisons have an exclusive vintage label just for these releases. Dom Perignon is the vintage-only brand from Moët & Chandon, while Cristal is the same for Pol Roger.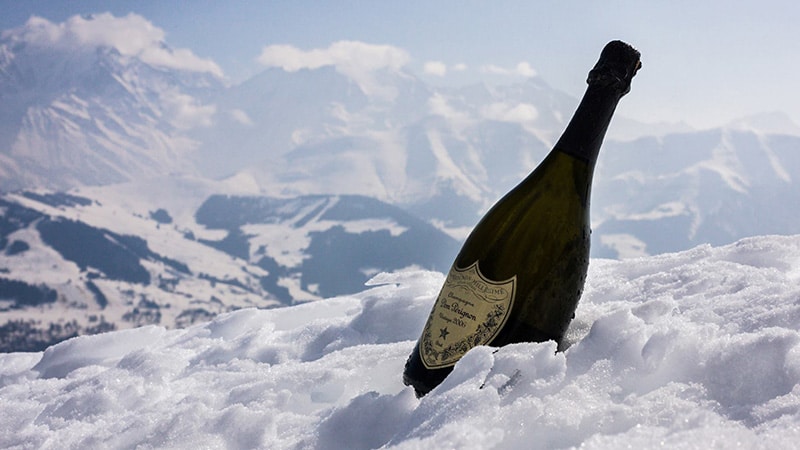 How to Serve Champagne
The ideal temperature to serve Champagne is around 50-degree Fahrenheit (or 10-degree celsius). Chill the bottle in the fridge for at least three hours, then put it in a wine bucket filled with ice and topped to one-third with water for another 30 minutes. While a flute is a popular choice for glassware, experts actually recommend a conventional white wine glass or even a tulip glass. These styles let the wine open up so you can appreciate the full bouquet of aromas. Don't use a coupe. As much as they have a retro 1950's charm, it allows the aromas to escape, the bubbles to dissipate, and the wine to warm too quickly (plus, it is easier to spill). Finally, always pour gently to create a nice show of mousse (bubbles) without going everywhere.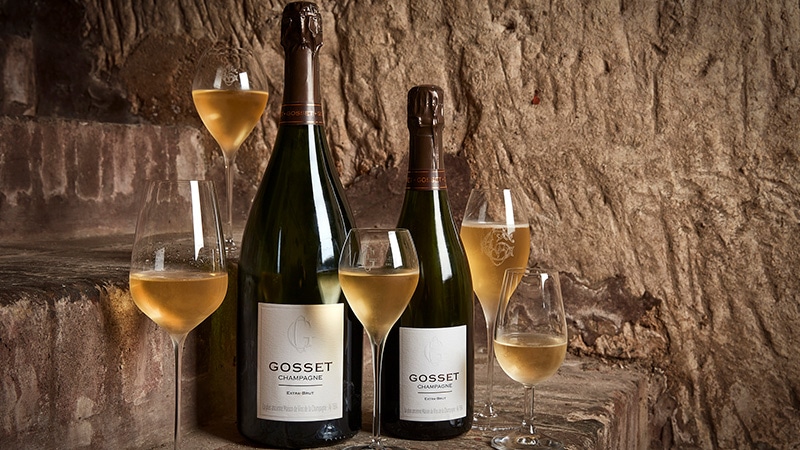 How to Store Champagne?
Like other styles of wine, you should store Champagne in a cool, dark environment with a constant temperature and humidity of around 60 to 70 percent. Most experts also recommend keeping the bottle on its side so the cork doesn't dry out. However, some producers disagree and say upright is also acceptable as the pressure will keep the cork moist. Don't keep Champagne in the fridge for long periods either, as the lack of moisture can dry the cork out. Finally, the most critical element of storage is to keep your Champagne away from light. It's particularly susceptible to light damage that will affect the taste and quality. If you don't have access to your own underground cellar (because realistically, who does?), a dedicated, temperature-controlled wine fridge is the next best option.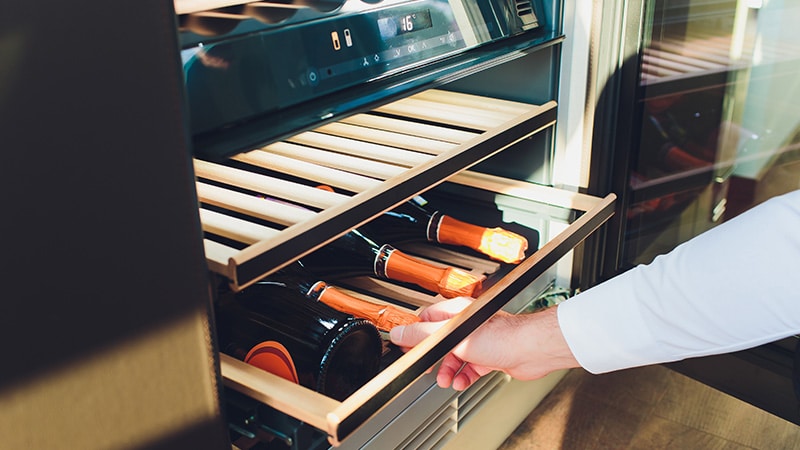 Should you Consider Rosé?
Rosé Champagne is a beautiful alternative to traditional styles. Winemakers use one of two methods to make rosé Champagne. In the first, called saingee, the skins of red grapes are left in contact with the juice for a short period, allowing the pigments to 'bleed' into the liquid, producing the beautiful blushing shade. This is the preferred process of top vintage producers. The second method blends a small amount of still red wine with the still white wine before the second fermentation. While this is illegal in regular rosé production, it is permitted for Champagne and creates a more consistent color. You'll more likely find this in non-vintage bottles. Taste-wise, it's still very similar to regular Champagne, just displaying slightly more berry aromas and notes. While it's the perfect choice for summer picnics and bridal showers, they can be pricier because of limited production.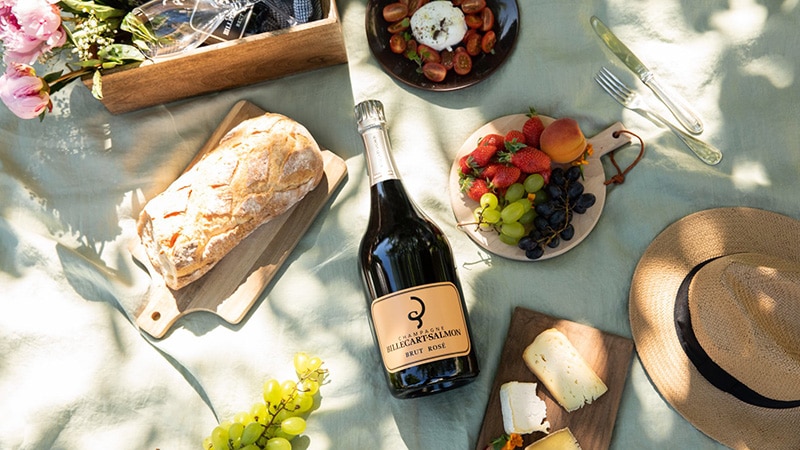 FAQs
What should I look for when buying Champagne?
When looking for Champagne, always check that the country of origin is definitely France, as some producers and nations will still use the word champagne with a lower case "c." If you're unsure where to start, something labeled with "Brut" is a great choice, as this is the most popular style of Champagne that's not too dry or sweet. However, if you do want something a little sweeter, look for "extra dry." Non-vintage or NV Champagnes are great 'every day' options, while vintages are perfect for special occasions and will list the year the grapes were harvested.
What is the difference between Champagne and sparkling wine?
Champagne is a type of sparkling wine, but not all sparkling wine is Champagne. Champagne must come from the region of the same name in France and adhere to the strict AOC regulations and the Méthode Champenoise. Sparkling wine can be made anywhere globally, even using the Méthode Champenoise, but it can still only legally be called sparkling wine.
What is the difference between Champagne and Crémant?
Champagne is a sparkling wine made in the Champagne region using the Méthode Champenoise. Sparkling wine produced elsewhere in France but still using the Méthode Champenoise is called Crémant.
What is the best way to drink champagne?
The best way to drink Champagne is chilled to around 50-degree Fahrenheit (or 10-degree Celsius) and gently poured into a conventional white wine glass. This is the best temperature and vessel to release the wine aromas and flavors so you can enjoy the entire bouquet. Champagne is excellent as an aperitif but also pairs well with food, including seafood, cured meats, cheeses, and even dessert.
Is Champagne stronger than wine?
Both Champagne and wine sit at about 12% ABV on average. However, many wine drinkers will acknowledge that sparkling wine does feel like it hits harder. A study from the University of Surrey in Guildford, published in Alcohol and Alcoholism, also showed this in an experiment. It's because the H2CO3, a compound of carbon dioxide (CO2) that is present in sparkling drinks, increases the permeability of your biomembranes, allowing more alcohol to absorb into your bloodstream.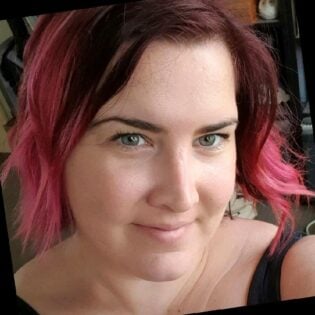 Alexandra Linde is an experienced writer holding a bachelor's degree in Journalism. She is the owner of Alexandra McKiterick Creative and has expertise in travel, fashion, fitness and lifestyle. Alex has previously written for Flightcenter, Travello, and Backpacker Deals.
SUBSCRIBE TO OUR NEWSLETTER
Subscribe to our mailing list and get interesting stuff and updates to your email inbox.