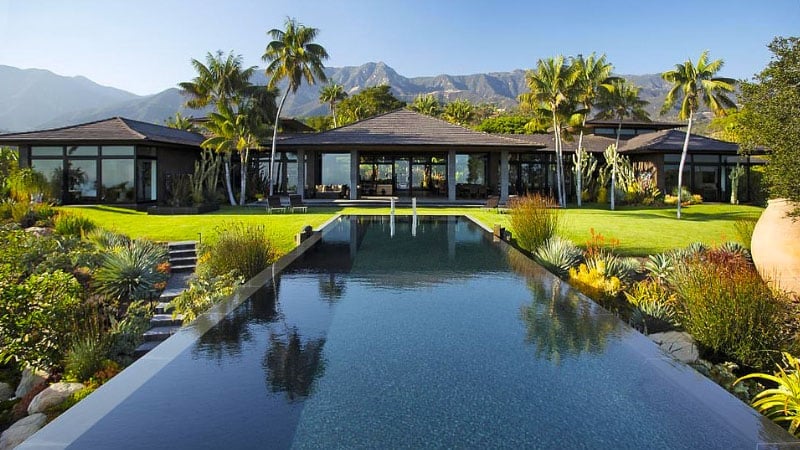 Self-isolating looks different for everyone. For some, it's a makeshift desk on the dining table or bed, and Skype calls in the pajamas. For others, it's wrangling with kids and pets while working from home. However, for some celebrities, it's private islands, sprawling landscaped gardens, country escapes, and stately houses. Check out the incredible places in which these celebrities are self-isolating right now.
1. Ellen DeGeneres' LA Mansion
Ellen DeGeneres is known for her real estate savvy. As such, it's not surprising she and wife, Portia DeRossi, are self-isolating in their beautiful Balinese-style Montecito mansion. The home showcases luxury building materials as part of the aesthetic. It includes black limestone, distressed oak, and bamboo. Large floor to ceiling glass windows ensures none of the spectacular ocean views are missed from anywhere in the house. The home sits on 8.24 acres and has five bedrooms, a gym, a 2-bedroom guest house, and a stunning basalt infinity pool. Despite all of this, Ellen has still had some isolation struggles. She shared in a recent video on Instagram the one thing her house is lacking — a table large enough for a 4000-piece puzzle!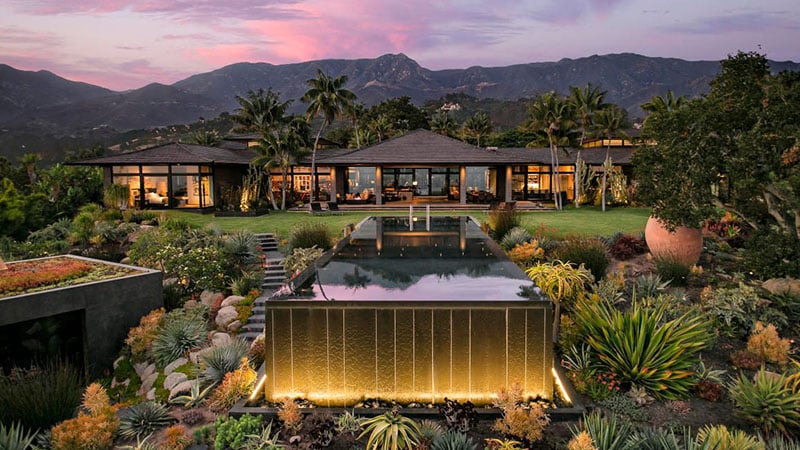 2. Chris Hemsworth & Elsa Pataky's Byron Bay Mansion
Located in the lush hinterland of Byron Bay, Chris Hemsworth and Elsa Pataky's mansion has recently been completed. Brand new digs, as luxurious as this, makes the perfect location for self-isolation. Their huge house boasts six bedrooms, a rooftop infinity pool with views to the ocean, a spacious lawn with firepit, and a media room. Obviously, there's also a home gym – perfect for keeping the God of Thunder in shape. During the construction, the pair employed the services of Otis Hope Carey, a Gumbaynggirr/Bundjalung artist. He created a vast mural that represents the ceremonial dancing of the Gumbaynggirr people as well as their spiritual emblem, the ocean.
3. Chrissy Teigen and John Legend's Mansion
Anyone who follows the hilariously entertaining Chrissy Teigan on social media has probably seen a decent amount of her and John Legend's amazing digs already. Dark wood floors flow throughout, yet the house is open and light-filled, with huge windows offering views of the city and canyon. Chrissy has two cookbooks under her belt, so the kitchen and pantry are as exceptional as you might expect. There's a huge marble island, top of the range appliances, and a freakishly well-organized pantry. The living room, which features a lot on Chrissy's Instagram, opens onto a spacious deck with a swimming pool. The other source of envy for many is the walk-in wardrobe, which is larger than some apartments and has a marble dresser and sitting area. Self-isolation is made easier with other incredible features, including a piano in the entryway, a gym, an office, and a state-of-the-art home theatre.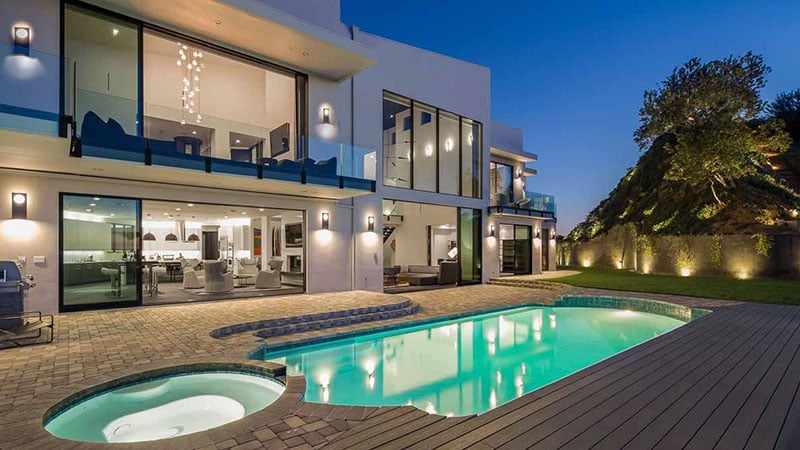 4. Jennifer Lopez's LA Mansion
Jennifer Lopez is another celebrity spending time in self-isolation in Los Angeles. Her beautiful Bel Air mansion is an eight-acre oasis. The French-style estate has ornate style, high ceilings, lots of glass, and is surrounded by trees and landscaped gardens. While Jennifer won't be entertaining at the moment, the house is a host's dream. There are endless spaces to have friends over, including a patio with fireplace, outdoor bar, 30-seat home cinema, a 100-seat amphitheater, plus two guest cottages. The infinity pool serves as both a place for a quick dip, as well as a feature fountain. Finally, the seven-bedroom house also has an expansive kitchen with a skylight that allows light to flood the space, and a large communal table at its heart.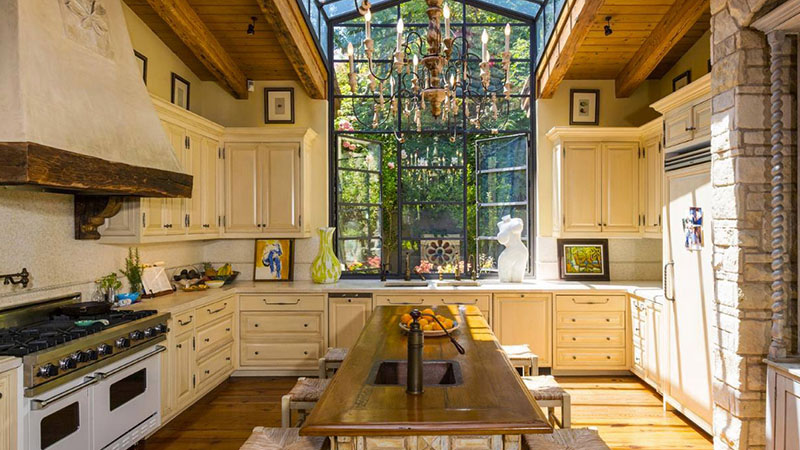 5. David Beckham's Miami Apartment
Like many celebrities, soccer superstar David Beckham has several properties to choose from to self-isolate. His latest acquisition is a brand new apartment in Miami. It's located in the One Thousand Museum, which was designed by Zaha Hadid Architects. The building has just over 80 residences spread across 62 floors. The 5-bedroom, the 7-bathroom apartment boasts floor to ceiling windows, which make the most of the expansive views over sparkling Miami. All the bedrooms, as well as the lounge and balcony areas, plus a sleek kitchen, enjoy exceptional light-filled vistas. This ultra-luxe building has shared amenities that include a helipad, wellness center, aquatic center, bank vault, sky lounge for private events, private beach, and a theatre.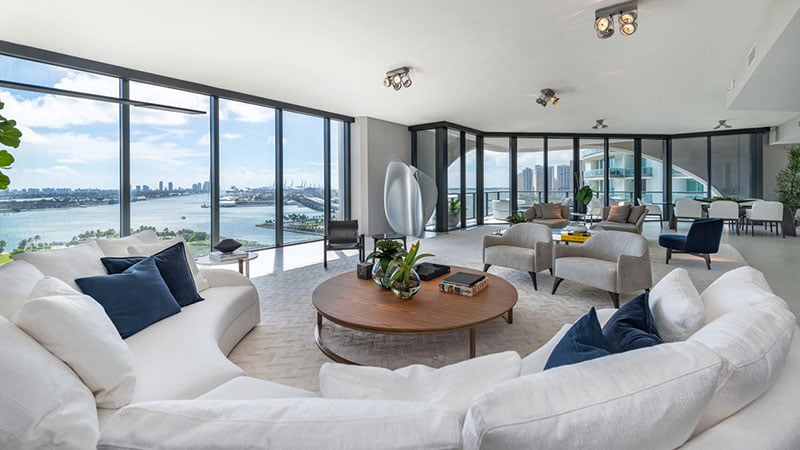 6. Beyoncé & Jay Z Mansion
Perched on a hillside in Bel Air is Beyoncé and Jay-Z's open, airy mansion, where they're spending time self-isolating. Their home elevates luxury living in many ways. The multi-level house has eight bedrooms, eleven bathrooms, a basketball court, a state of the art media room, and a 15-car garage. Additionally, there are four pools – one for every level. There's a helipad for guests who like to arrive in style, plus a spa and wellness facility. The site provides exceptional views of the Los Angeles skyline. Over 10,000 square feet of terraces offer extra space to take in those vistas. Finally, the home also features enormous glass windows, which are also bulletproof, keeping the family of five safe and secure.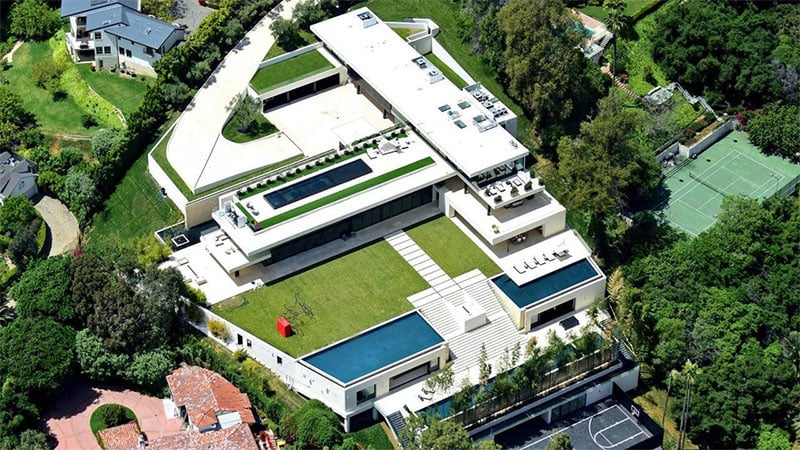 7. Richard Branson's Private Island
Similar to the middle of nowhere, not much says isolation more than a private island. Necker Island, Richard Branson's private reserve in the British Virgin Islands, is pure paradise. The main building on the island is the Balinese-style Great House. The rooms here open onto private balconies, while the wraparound terrace has hammocks and sofas, perfect for embracing the Caribbean breeze. The island has endless activities. These include two tennis courts, a beachfront infinity pool with swim-up bar, multiple hot tubs, beach activities, and watersports. Human occupants aside, the island is also home to lemurs, flamingos, scarlet ibis, tortoises, and iguanas. Unlike the other celebrity homes on this list, when the world is not in shut-down mode, you can stay on Necker Island, with prices starting from USD 5,000 a night.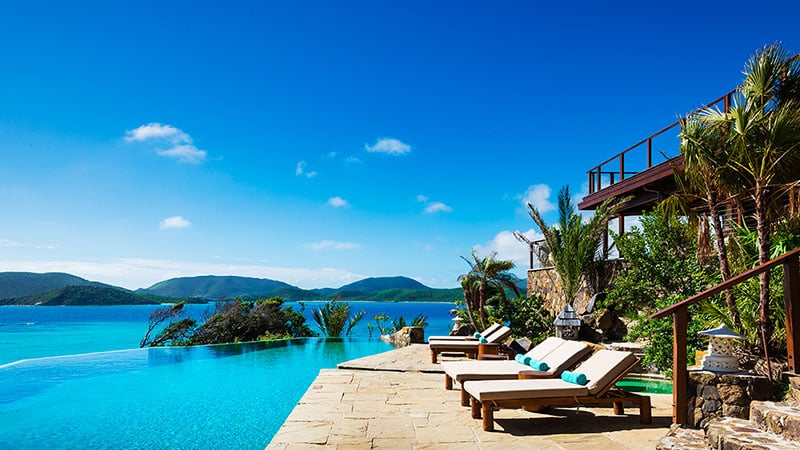 8. Lady Gaga's Malibu Estate
Lady Gaga will spend her time self-isolating in her stunning Malibu estate. Designed by renowned architect Steve Giannetti, the complex is a touch of Southern France in California. Located across from Zuma beach, the house has views of the coast on one side and the mountains on the other. All five bedrooms have private balconies with sea views, while the casual open plan entertainment area opens onto a spacious veranda. Gaga won't be short of entertainment to stave off the cabin fever. The house has a retro bowling alley, a wine cellar, home theatre for Netflix bingeing, gym, and a tiled salt-water pool. Plus, there's a barn and stables, riding ring, and riding paths throughout the estate.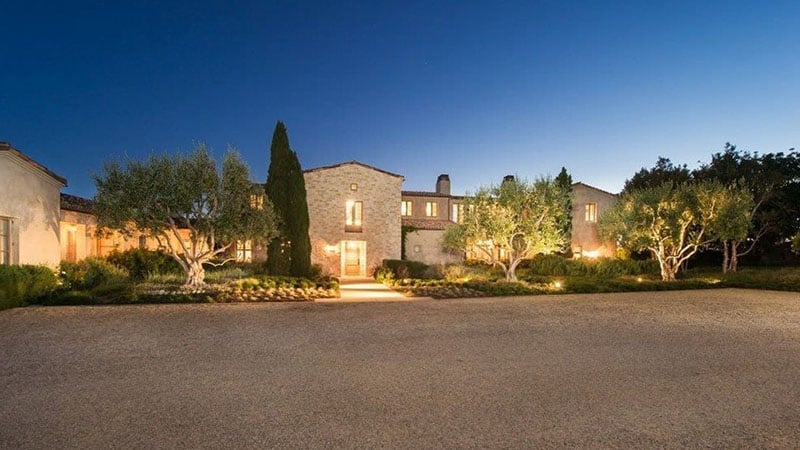 9. Kim Kardashian and Kanye West's Mansion in Hidden Hills
Instead of their two Wyoming ranches, Kim Kardashian and Kanye West have taken isolation refuge in their unique Hidden Hills home in Los Angeles. Described by Kanye as a futuristic Belgian monastery, their home blends the indoors with the outdoors. Minimalist in design, yet undeniably opulent, it's a unique space. Kanye's obsession with design and furniture shows, having teamed up with Axel Vervoordt for much of the design. An array of other celebrity stylists, designers, and architects also contributed to the project. The primarily off-white palette might make regular parents of four children hesitate. However, the West children have plenty of space to run amok with a huge playroom, individually styled bedrooms, and an interactive Isabel Rower sculpture.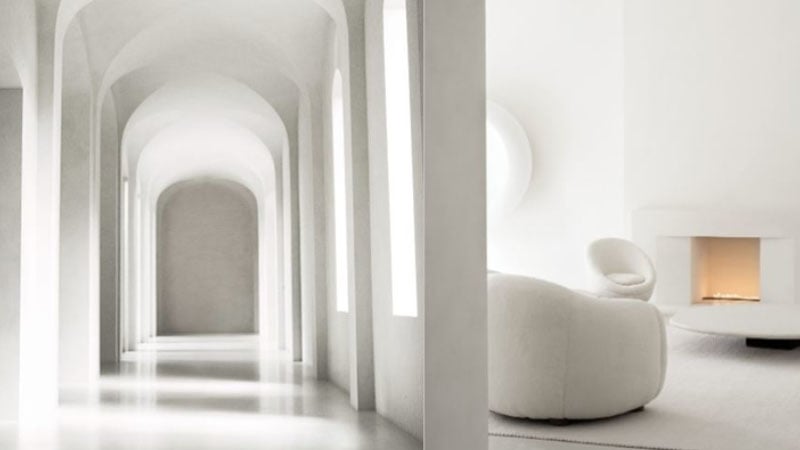 10. Emily Blunt & John Krasinski at Brooklyn Heights
Glamour couple Emily Blunt & John Krasinski will be self-isolating in their luxury Brooklyn Heights apartment. Brooklyn has recently become a hot spot for celebrity homes. The borough is a little more laid-back than Manhattan, and for celebrities, a little less paparazzi-crazy. John and Emily share the building, a former hotel, with penthouse neighbor Matt Damon. They bought two apartments, converting it into one space that takes up an entire floor. The building was constructed in 1903, and their apartment features beautiful bay windows that fill the space with light. The building also has a concierge, valet, and gym. John has been spending his isolation time launching a YouTube channel called Some Good News, which focusses only on good news stories.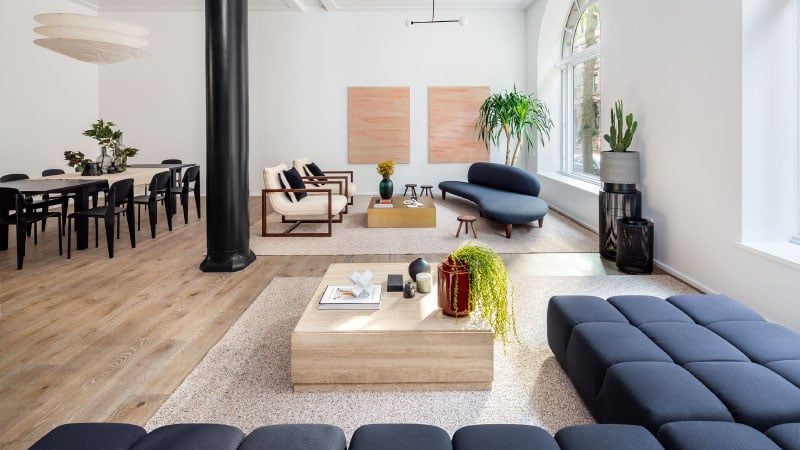 SUBSCRIBE TO OUR NEWSLETTER
Subscribe to our mailing list and get interesting stuff and updates to your email inbox.