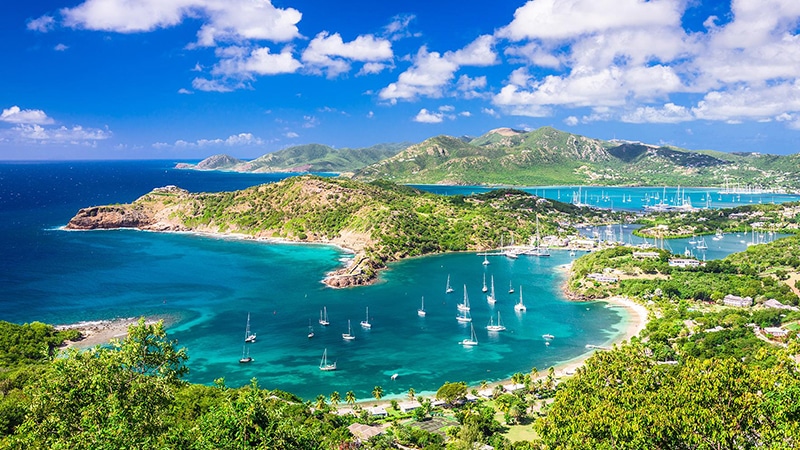 Seeing photos of beautiful blue waters and white sand is enough to make anyone dream of taking a vacation. For many people, the Caribbean Islands are a dream destination because of the untouched wilderness and sandy shores, and its all about deciding which location is best. Not only are all these destinations Instagrammable, but they also offer the opportunity to unwind and escape. There's also no shortage of things to do, places to explore, and even shopping opportunities. Grand Cayman is known for its duty-free shopping experiences, and Antigua has hundreds of soft sandy beaches. If you're planning your next vacation, or need a romantic trip away, these are some of the best Caribbean Islands to visit.
1. Turks and Caicos
The islands of Turks and Caicos are a British Overseas Territory, located southeast of The Bahamas. The location has become a favorite for travelers who want to experience some of the world's most beautiful beaches without the crowds. There are plenty of things to do, with top attractions including scuba diving and snorkeling. Those who aren't fans of water activities can enjoy a round of golf, or explore one of the local art galleries. The Turks and Caicos Islands also hold events, including a Christmas Carnival and an International Film Festival.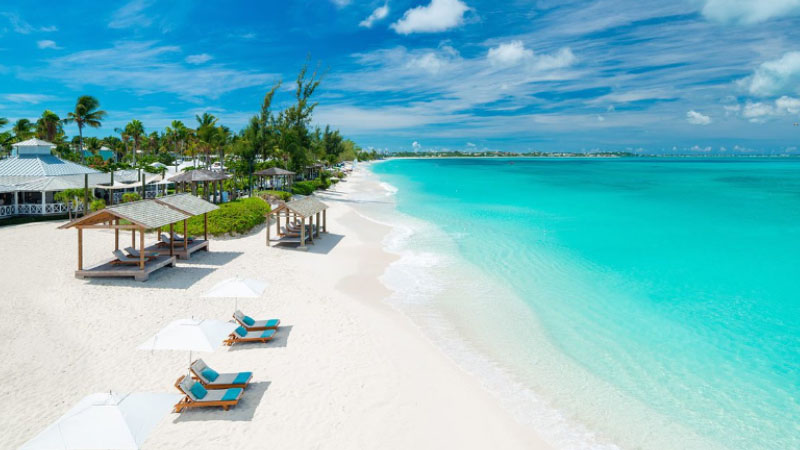 2. Cayman Islands
The Cayman Islands comprises of three islands, Grand Cayman, Little Cayman, and Cayman Brac. Each island offers something different, depending on your preference; Little Cayman is a chance to experience untouched wilderness and relax on secluded beaches, and Cayman Brac is rugged yet charming. It is Grand Cayman, which ultimately has the most things to do, whether that's enjoying the vibrant nightlife, or eating fresh fish at one of the restaurants. Relax on the award-winning Seven Mile Beach and soak up the atmosphere, or head to the shops. Fashion lovers will be pleased to know that shopping here is duty-free, and provides an opportunity to buy prestigious brands, including Versace and Rolex. Expeditions can be taken, with highlights including trips to Bodden Town, Rum Point, The Turtle Centre, and The National Museum of the Cayman Islands.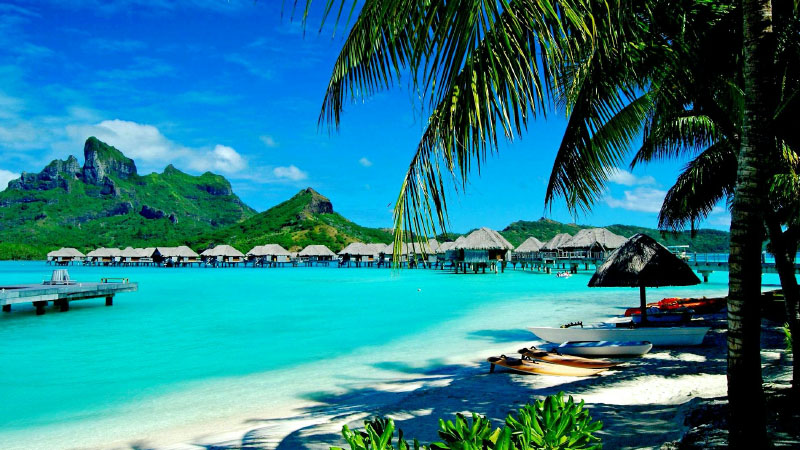 3. The Bahamas
Go snorkeling, diving, or enjoy the turquoise waters and soft sand of The Bahamas. The area comprises of 700 small islands, which are spread out over 100,000 square miles, with some of the more well-known islands including Ragged Island, The Exumas, Rum Cay, and Long Island. Visitors travel here for many reasons; an activity-filled family vacation, a honeymoon to remember, or an opportunity to be pampered. Wherever guests choose to visit, they won't be disappointed! There are several eco-tours that visitors can go on to learn more about the biodiversity of the island. From exotic plant life to fantastic bird sites where travelers can marvel at the bright colors of these stunning creatures. There is no shortage of beaches either, including family-friendly areas, and those that are more secluded.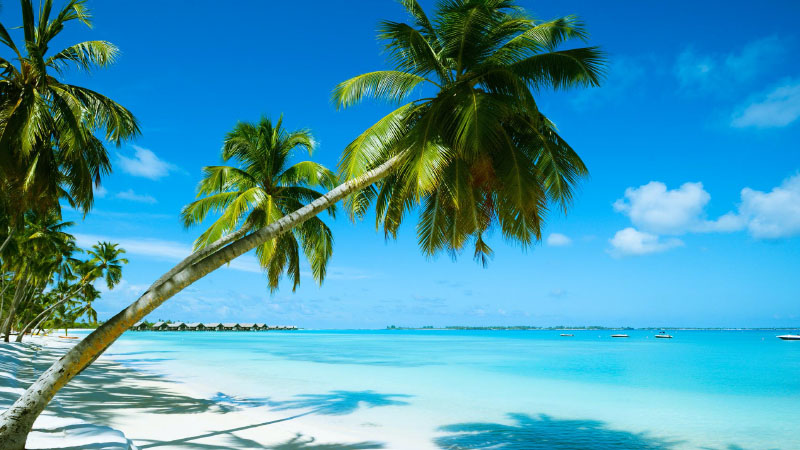 4. Saint Lucia
Saint Lucia is a small island of volcanic origin, located in the Caribbean Sea. The land is rich in minerals and soil and has rainforests, mud pools, and sulfur springs. Visitors can hike through the area, or focus their efforts on the water adventures such as scuba diving and taking a kayak down the Roseau River. The island gives travelers the chance to experience many things, and there is also much to learn. Saint Lucia is a place with a diverse history and a mix of cultures, and these influences can be found throughout the island. There are ancient archaeological sites to explore and iconic landmarks like the town of Soufrière. We also need to mention the animal life, and the area is home to beautiful birds, some of which are rare and endangered, like the Saint Lucian parrot.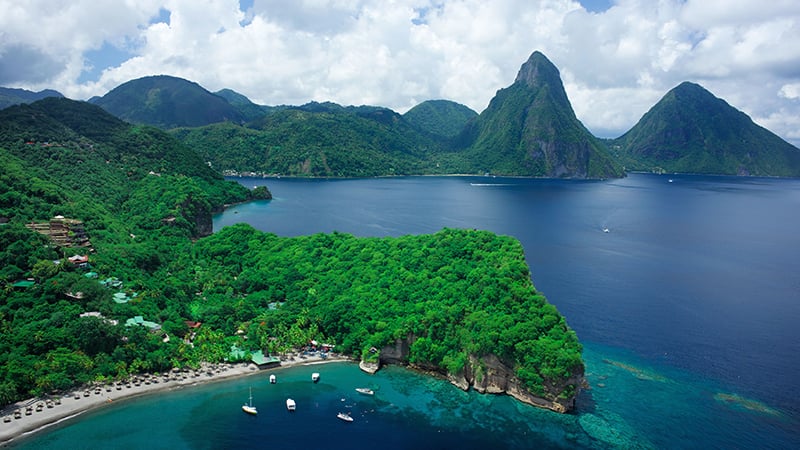 5. St. Vincent and The Grenadines
St. Vincent and The Grenadines is not as crowded as some of the other Caribbean Islands, but it is just as worthy of a visit. Most of St. Vincent is a rugged, mountainous landscape, and it is home to an active volcano called La Soufrière — although there hasn't been a violent eruption for decades. The island is also home to dense forests, which is teeming with wildlife, and beaches with black sand. In comparison, The Grenadines have beautiful white sand and coral reefs that attract most of the country's tourists. Avoid visiting the island in the period between June and November because this is when the destination is more likely to experience tropical storms and hurricanes.
VISIT: St. Vincent and The Grenadines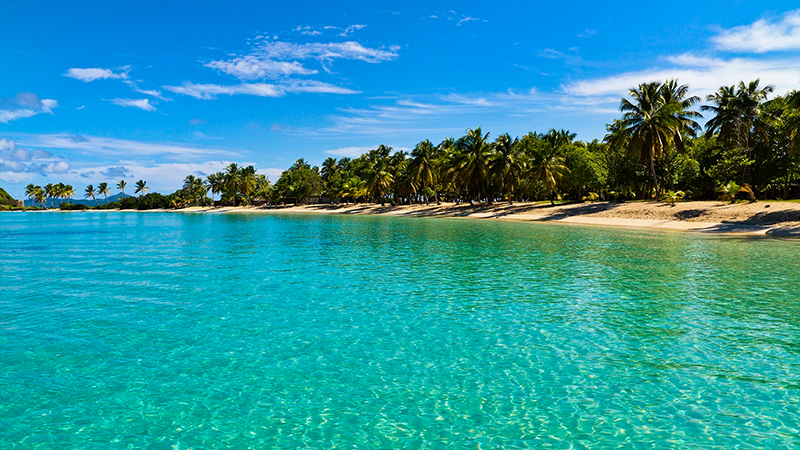 6. Antigua
Antigua is home to a coral reef that attracts keen snorkelers and scuba divers who want to marvel at its beauty. Adventurous travelers can windsurf at Buccaneer Cove Beach, and those who want to see tropical fish can snorkel in the waters at Carlisle Bay Beach. There are hundreds of soft sandy beaches on the island, which are all open to the public. Those who want a romantic vacation or a chance to relax will be content with the island's natural beauty, but there are also plenty of things to do. Take an off-road tour with 268 Buggies, kayak through mangroves, or enjoy an early morning hike.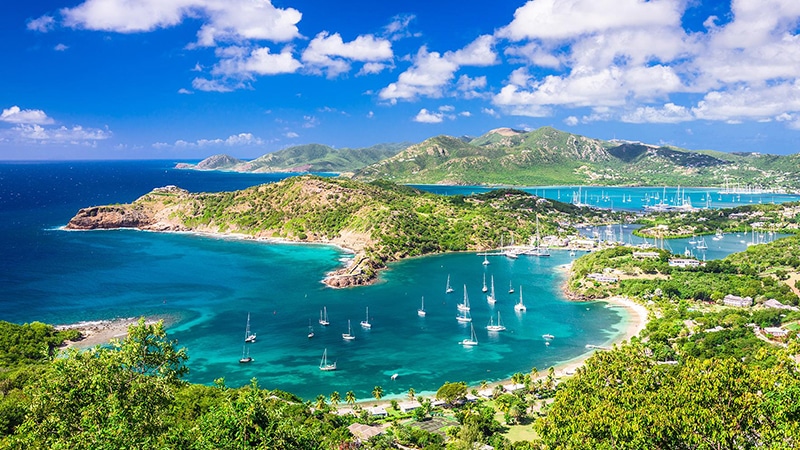 7. Jamaica
Jamaica is a country that is known for a few things; Bob Marley, the Reggae music genre jerk sauce, and beautiful beaches. Of course, there is so much more to this country than those things mentioned above, and Jamaica is a destination of diverse culture, friendly people, and energy. The dance, music, and art scene in Jamaica form part of the rich tapestry of the country. Those who love a good time will enjoy the vibrant nightlife. Visitors can also slow down and experience nature, soak up the sun, or enjoy a culinary tour. One of the unique places to visit would be the Luminous Lagoon, a cove that contains bioluminescent water, which makes you glow in the dark.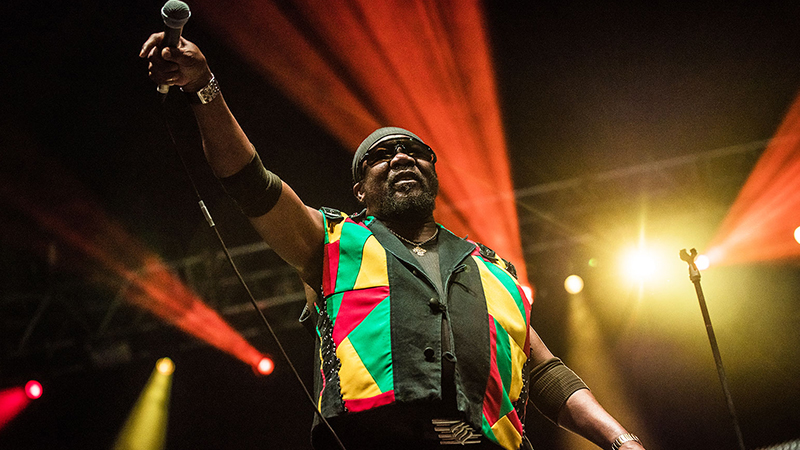 8. The Dominican Republic
The Dominican Republic is the second-largest Caribbean country, and a destination worth visiting. It's also one of the more accessible destinations, located just two hours from Miami. Tourists will find a selection of top resorts where they can live in luxury, and taste some of the most exceptional food that money can buy. Excellent accommodation and gastronomy adventures aside, this is also a place known for its tropical landscape and warm climate, making a beach trip a must! The country rich in history and culture, with many locations for tourists to explore. Highlights include the iconic quarter, Santo Domingo's Zona Colonial, the remote beach of Bahía de Las Águilas, and the 27 Waterfalls of Damajagua.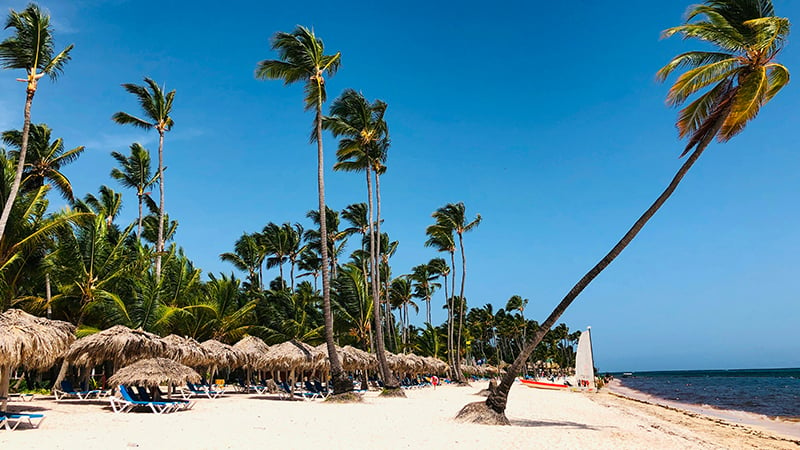 9. The British Virgin Islands
The British Virgin Islands regularly finds itself on lists of the best places to visit in the Caribbean, although a trip here does not come cheap. Luxury resorts and villas attract travelers who are craving seclusion and privacy and don't mind paying for it. The area is also popular among boating enthusiasts, who enjoy sailing around the island's clear waters, and stopping at dive sites. There are several pristine beaches to enjoy, as well as natural sights to explore, such as Devil's Bay National Park and The Bubbly Pool. Those with a sense of adventure can also island hop by taking a catamaran or yacht tour.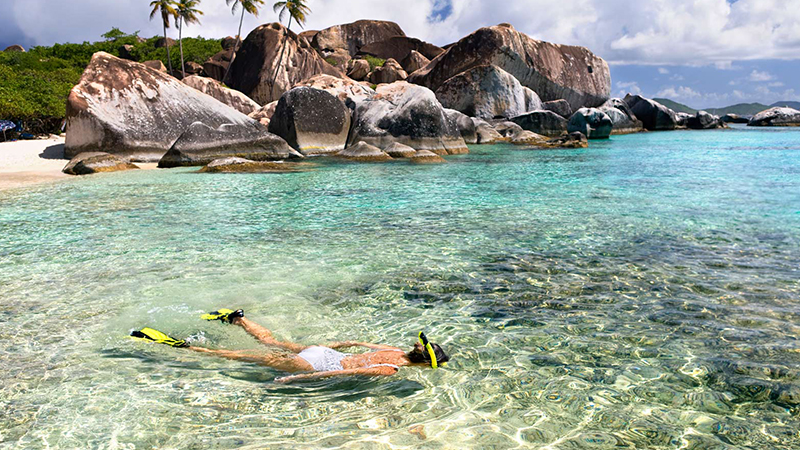 10. US Virgin Islands
If you want romance, a girl's getaway, or even a family trip, the US Virgin Islands are for you. You can spend time on St. Thomas, St. John or St. Croix, all of which have their appeal. St. John is the smallest island, celebrated for its charming landscape and natural beauty. St. Thomas is considered a cosmopolitan island with no shortage of things to do. Visitors can play golf, enjoy the nightlife, or go on the Skyride, which is 700 feet above the city. St. Croix is the largest of the islands and the perfect spot for a honeymoon. Top dining options and pristine beaches are standard, but it's also a destination known for its art and culture. The islands are also a shoppers paradise, allowing a $1,600 duty-free allowance — they use the U.S. dollar as currency.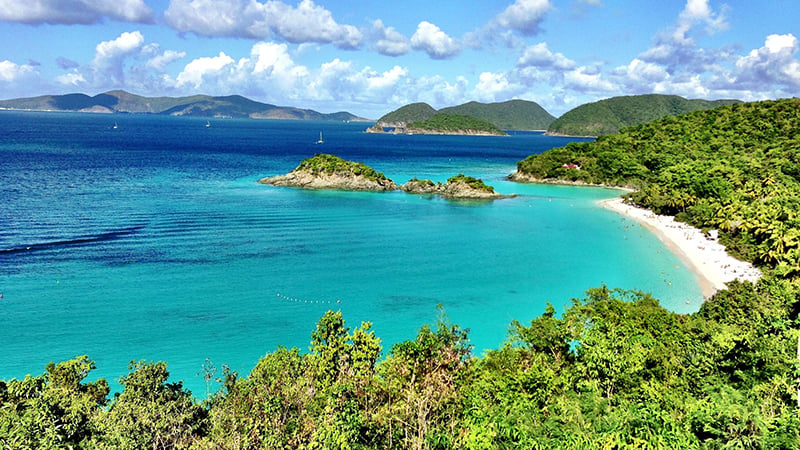 11. Bermuda
Bermuda is undoubtedly one of the most naturally beautiful places in the world. It is also a country that relies heavily on the tourism industry, and thankfully, it's not hard to convince travelers to visit. There are many unique experiences to be had, fantastic places to stay, and impressive beaches. Marvel at the beauty of the Crystal Caves, home to fascinating formations, thought to be millions of years old. There are also hiking and biking trails for the outdoor enthusiast, as well as tennis courts and golf courses. For those who prefer a more relaxed vacation, the island has some exceptional luxury spas, including the Grotto Bay Beach Resort and Elbow Beach Bermuda. Bermuda focuses on arts and culture and holds yearly events, which promise to be great fun. These include the Bermuda Festival of the Performing Arts and Bermuda International Film Festival.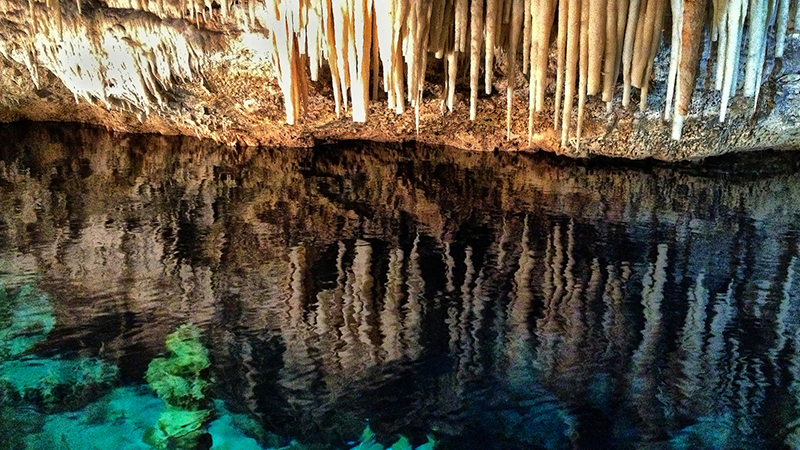 12. St. Barthélemy
Saint Barthélemy, or as it's most commonly referred to as St. Barts, attracts people from all over the world, including celebrities. The exclusive island is an overseas territory of France, and as such, it is not surprising to find restaurants serving French cuisine. St. Bart's is known for being a destination that is visited by those with deep pockets, and it's entirely possible to rub shoulders with the rich and famous here. Although most people will be more concerned with relaxing on one of the island's beaches. Some of the beaches, like St. Jean, are well-known, while others like Grand Saline, offer more privacy.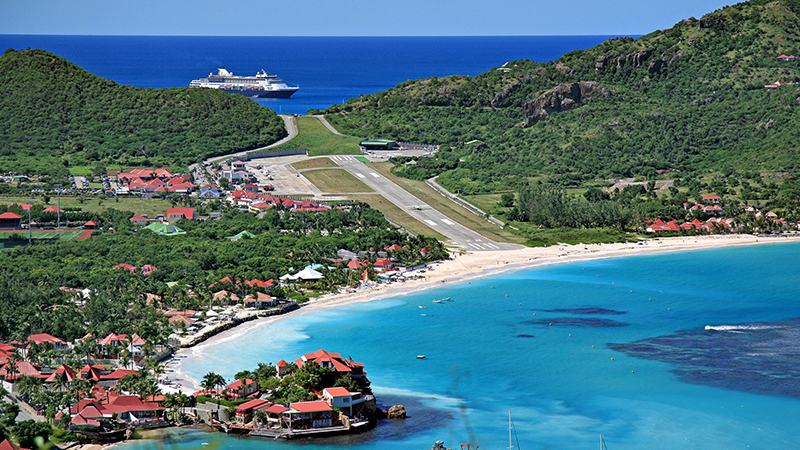 13. Puerto Rico
Adventure, beautiful beaches, and food rich in flavors, what more could you want? Puerto Rico has all this and so much more. The country is part of the United States Commonwealth, and America has influenced certain aspects of it, but Puerto Rico is also very much it's own country. It's a vibrant place, and even the bold colors of the buildings reflect this. The island is bursting with culture, and there are museums, art galleries, and fantastic live music to experience. The destination is well-known for its energy and nightlife, which includes outdoor clubs and beach bars. Those who want to experience the outdoors can go on a guided hiking adventure to Cueva Ventana, or visit a rainforest park.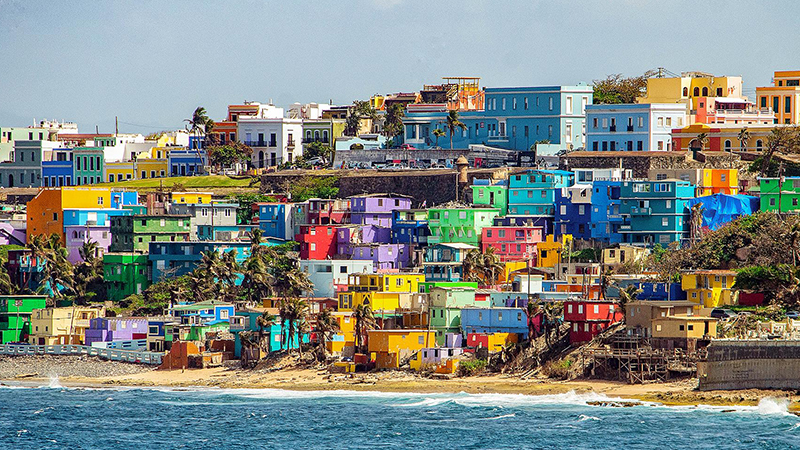 14. Anguilla
Anguilla is a popular tourist destination thanks to its stunning natural landscape, clear waters, and sandy shores. Visitors can reach the island via ferry from one of the neighboring islands, or by plane from select airports. Once there, travelers can stay at one of the luxury resorts, or if they prefer can opt for a villa or apartment-style accommodation. The beauty of Anguilla lends itself well to weddings and honeymoons, and many loved up couples travel here to celebrate. However, it's not just for lovers, and also caters to adventure seekers who want to go horseback riding or boating, and it's perfect for families. Food options are varied, from casual eats to fine dining, and there is no shortage of arts and culture.
15. Aruba
Aruba receives the most tourists in the Southern Caribbean, and for a good reason! The island has world-class accommodation, beautiful white sandy beaches, and offers diving and snorkeling opportunities. The temperature is warm all year, making it an appealing destination at all times, but those who want to avoid crowds should go in low season; mid-April to mid-December. If you go between January and March, Aruba has Carnival Season, which is something that visitors don't want to miss. Expect to see bold costumes and decorated floats, while enjoying energetic performances and music during the vibrant event.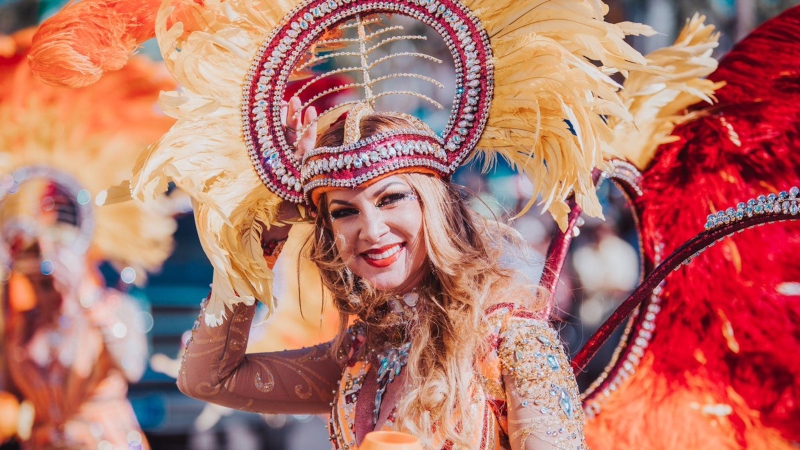 16. Costa Rica
Those looking for more than a bit of sun will be charmed by Costa Rica. It is a country that attracts millions of visitors each year and depends on its tourism industry; it is a paradise for divers and is home to many unique plants and exotic animal life. In addition to the stunning natural surroundings, Costa Rica is also a culturally rich and diverse country. Local artisans have perfected their craft, and travelers will enjoy seeing these handmade pieces. Costa Ricans are also passionate about music and dance, including the creole swing dance. There are historical landmarks to explore, such as the Guayabo National Archaeological Monument, and when it comes to food, no one will leave unsatisfied! Farmer's markets and organic fairs are great places for food-lovers to explore. Visitors can expect great meals, using a blend of local produce, and a range of different cuisines.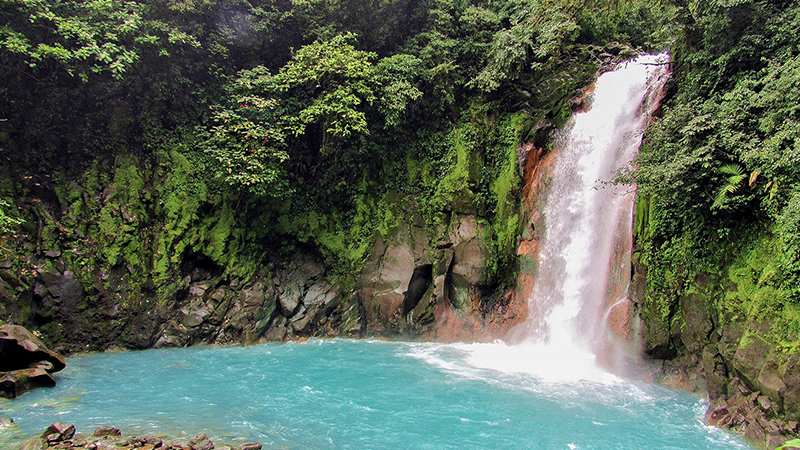 17. Guadeloupe
Experience Tropical life with a visit to the French Caribbean Island of Guadeloupe! The landscape of the archipelago is diverse, with everything from sandy beaches to rugged mountains. Grande-Terre and Basse-Terre are the main islands, but the smaller islands are also accessible with a ferry trip. Visitors can expect beautiful beaches, and plenty of water sporting activities, including windsurfing, and there are also exotic animals and stunning birds native to the area. The area's ethnic diversity has influenced culture, which is represented by landmarks and evolving music and dance. Guadeloupe also has an unmissable carnival, which takes place over the first three months of the year.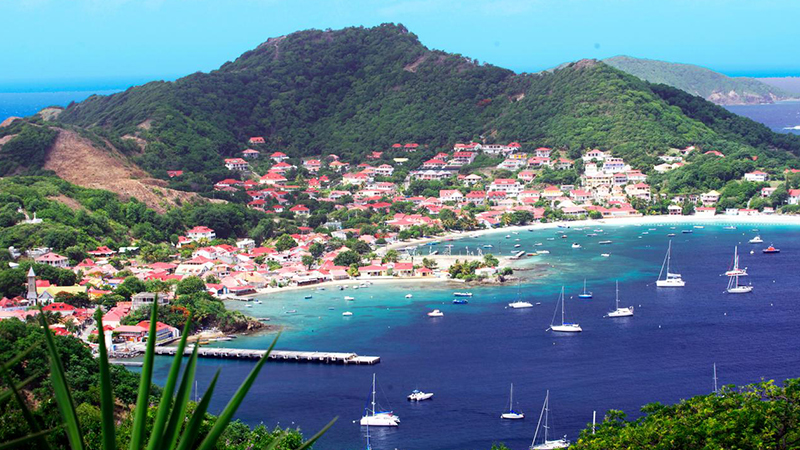 18. Barbados
Barbados can be found in the eastern Caribbean and is a popular tourist destination. It is a land that is as beautiful as is it fascinating, and in addition to the pristine beaches, the country also has many places of historical interest. Barbados' Historic Bridgetown and its Garrison joined the UNESCO World Heritage List in 2011, and it's undoubtedly a landmark worth seeing. The destination is serious about its commitment to protecting its cultural heritage, and travelers will find several museums, libraries, and historical architecture. Enjoy a guided walking tour, or explore at your own pace; we know you won't be bored here.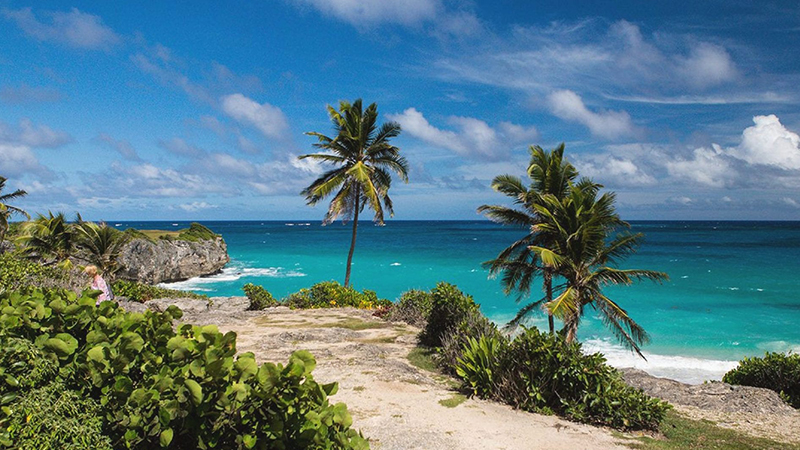 19. Saint Kitts and Nevis
Saint Kitts and Nevis is a county with dual islands, and a place filled with mystery and charm. It is easy to recognize this area because of the two mountainous islands of volcanic origin, which have also given Saint Kitts it's black sand beaches. Visitors come to the location for the opportunity to see the coral reef or explore one of the old shipwrecks. The larger of the twin lands is Saint Kitts, and it is a destination that is home to warm people, rich history, and more natural beauty than you can imagine.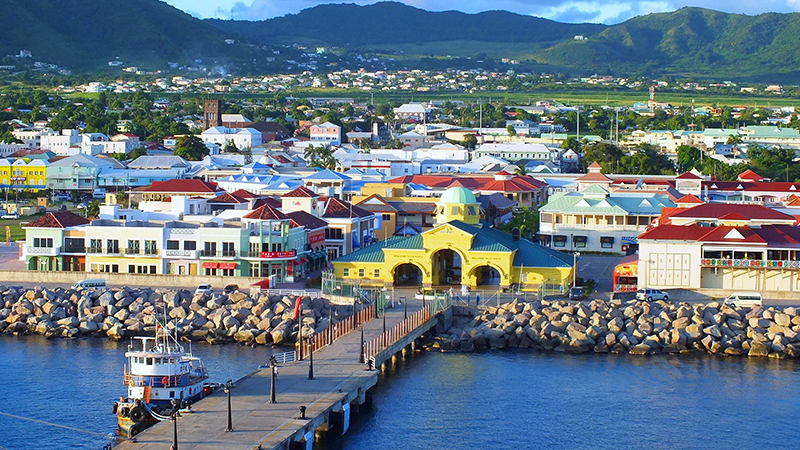 20. Trinidad and Tobago
Pack light cotton clothing for your trip to Trinidad and Tobago because it is warm all-year-round. The pleasant weather makes the island the perfect place to enjoy the beach, but also many water sports and activities. Eating here is a unique experience because of the blend of flavors and aromas, which have been influenced by the diverse culture. Visitors don't have to dine at top restaurants to enjoy this either, and street food is a fantastic alternative. Try the local sweet snack, Bene Balls, and hydrate with a cold drink of coconut water.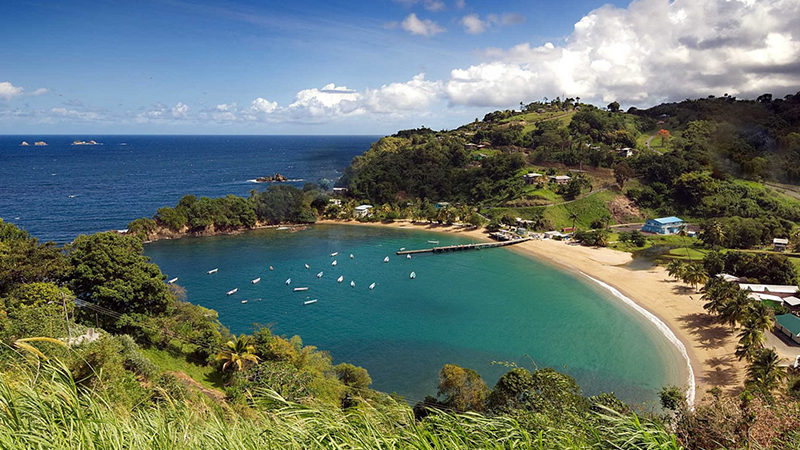 SUBSCRIBE TO OUR NEWSLETTER
Subscribe to our mailing list and get interesting stuff and updates to your email inbox.