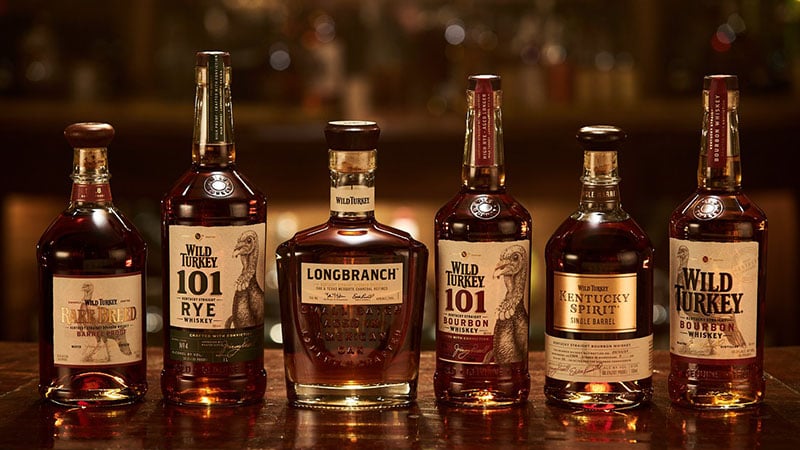 The world of dark spirits can be a bit intimidating. However, bourbon, a type of whiskey, is an excellent place to start your journey. It has strict guidelines that must be adhered to, to bear the bourbon name. This includes distilling in the United States, with a minimum of 51% percent corn mash, and aged in charred, first-use American white oak barrels. The result is a sweet, slightly smoky, and smooth liquor that often boasts caramel, toffee, and vanilla notes. Drink it neat, on the rocks, or with a mixer. It's also ideal for use in cocktails such as a classic Old Fashioned or bittersweet Boulevardier. The industry itself is over 250 years old, so there are plenty of experienced distillers to choose from. We've rounded up the best bourbon brands for you to check out next time you fancy a tipple.
1. Evan Williams
Evan Williams is Kentucky's first commercial distillery, opened in 1783 along the banks of the Ohio River. Since then, not much has changed with the time-honored distilling process, resulting in a smooth, well-rounded bourbon that's incredibly popular. The freshly charred oak barrels give the drink its distinctive color and flavor, while all ingredients are sourced locally. Then, the liquor ages for a minimum of four years before bottling. Choose from four core bourbons, including the classic Evan Williams Bourbon, which is 86 proof and has notes of brown sugar and caramel. There's also Bottled-in-Bond, 1783 Small Batch, and multi-award-winning Single Barrel Bourbon, which is lush and spicy. For something different, there's also a range of flavored and seasonal bourbons that are an excellent introduction for new drinkers.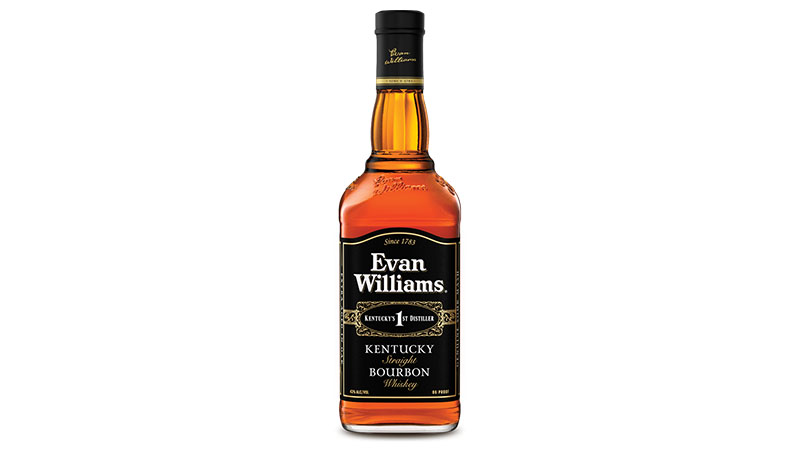 2. George T.STAGG
If you're looking for something special, then the limited-run bottles from George T.STAGG are excellent. This bourbon is part of Buffalo Trace Distillers and its Antique Collection series. It's aged for about 15 years and is uncut and unfiltered. That means water isn't used to dilute the alcohol content, nor is it chill-filtered on removal from the barrels. As such, particles can remain suspended in the drink, causing a cloudy look when added with ice. However, it also adds a beautiful depth of flavor to this robust bourbon. Enjoy notes for toffee and dark chocolate, with underlying vanilla, tobacco, and nougat. STAGG Jr. comes from the same brand and boasts chocolate, brown, sugar, and bold rye spiciness. Each only has a small release each year, making it tricky to get your hands on a bottle, so get in quick if you see it on the shelves!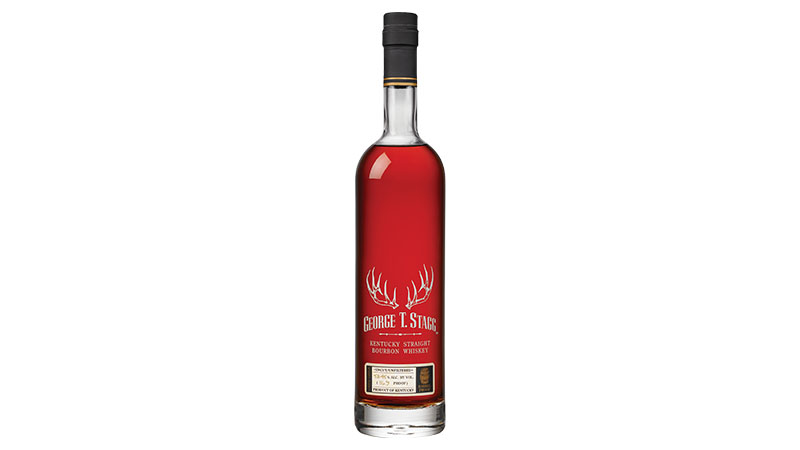 3. Booker's
It's all about small-batch distilling at Booker's. It's barrel-strength and uncut, so it's as strong in the bottle as it is in the barrel. Plus, not chill filtering gives it an extra depth of flavor. Each year sees a new release that has been aged to perfection in different locations across the brand's numerous rickhouses. The combination of aging and barrels varies between batches to ensure every version hits that sweet spot. Some releases, such as the 2020-01 Granny's Batch, has hints of spice and vanilla, while others, like the 2016 Noe Hard Times, boast oak, vanilla, and toasted nuts. This is the ideal choice for serious bourbon drinkers.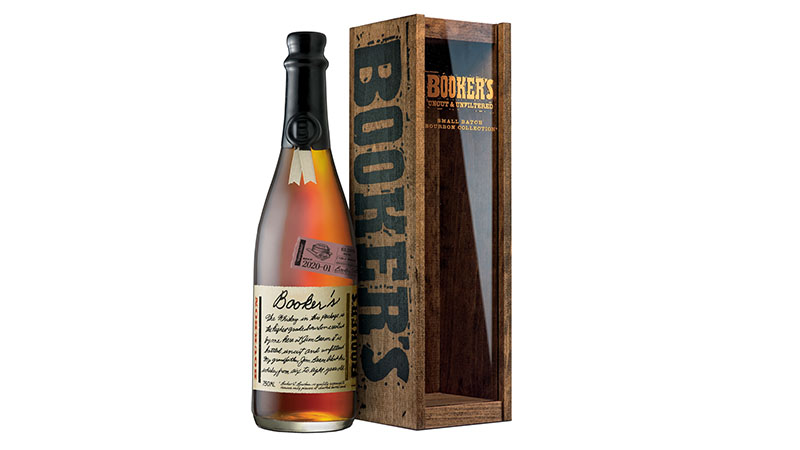 4. Hirsch Selected Whiskeys
The newest release from Hirsch Selected Whiskeys is The Horizon. It features a mix of two different mash bills. One is a traditional mash with 75% corn and 21% rye and makes up 94% of the bourbon. Meanwhile, the other 6% is a high-rye mash using 60% corn and 36% rye. The result is a forward-looking drink, with cornbread and vanilla on the nose and warm notes of cinnamon and oak. It's approachable and smooth, making it perfect for drinking neat or on the rocks. The brand also has a complicated history that began in 1974 when A. H. Hirsch commissioned a batch of bourbon from what is now Michter's Distillery. It was unintentionally left to age for decades before being sold and released under the A.H. Hirsch Reserve label. Eventually, the Hirsch name was sold to another distillery, where exclusive batches continue to be delivered under Hirsch Selected Whiskeys.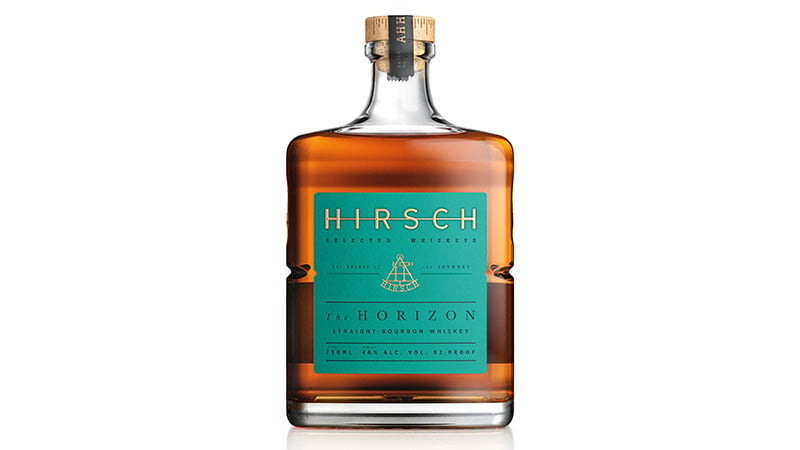 5. Wild Turkey
Jimmy Russell is the master distiller behind Wild Turkey, as has been for a massive 60 years. It's the longest tenure as an active Master Distiller in the global industry. As such, he has more than enough experience making this delicious drop. In 2015, his son Eddie also joined him as a Master Distiller. Over the years, Wild Turkey has launched a range of bourbons, from Wild Turkey Bourbon and Wild Turkey 101 to premium options like Wild Turkey Longbranch and Wild Turkey Master's Keep Cornerstone Rye. The consistent elements across each release are quality ingredients, including water from the Kentucky River, "alligator" char oak barrels, and a minimum aging period of at least five years.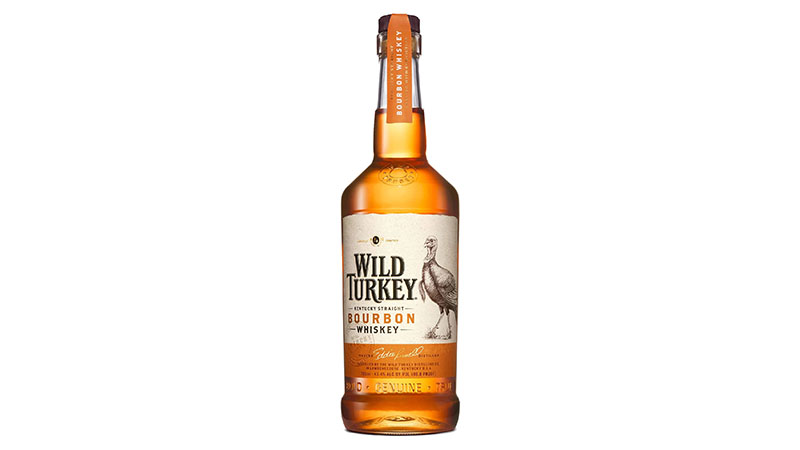 6. Eagle Rare
Eagle Rare launched in 1975 as part of the Four Roses brand, under the distilling tenure of Charles L. Beam (of the Jim Beam family). Then, in 1989, it was sold to the Sazerac Company, owner of the Buffalo Trace Distillery, where it now sits proudly among the collection of bourbon brands. Eagle Rare is aged for no less than ten years to give it a complex and bold flavor. Enjoy notes of toffee, orange peel, herbs, honey, leather, and oak, with a lingering finish. If you're looking for something even more special, opt for the Double Eagle Very Rare or the Eagle Rare 17-Year-Old. The Double Eagle is a collector's bottle that matures in oak casks for 20 years, arriving in a crystal decanter with a letter of authenticity. Meanwhile, the 17-Year-Old is released annually in small quantities and is fragrant with hints of leather, vanilla, and tobacco.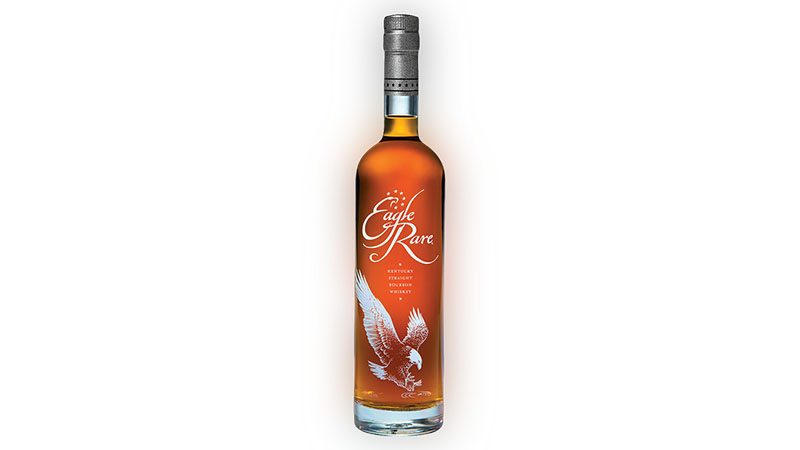 7. Colonel E. H. Taylor Jr.
The bourbon journey for Colonel Edmund Haynes Taylor, Jr. began at the end of the American Civil War. He purchased the O.F C. Distillery, where he developed an innovative distilling technique still used today. His legacy lives on through nearly a dozen Colonel E. H. Taylor Jr. bourbons produced today as part of Buffalo Trace Distillery. These include the classic small batch, which is hand-made and has notes of butterscotch and licorice. There's also Single Barrel, Barrel Proof, Straight Rye, Old Fashioned Sour Mash, and 18 Year Marriage, among others. All of them use carefully selected barrels that create a distinctive character that pays tribute to its namesake. It's the ideal sipping bourbon, so settle down with a glass and enjoy the sunset.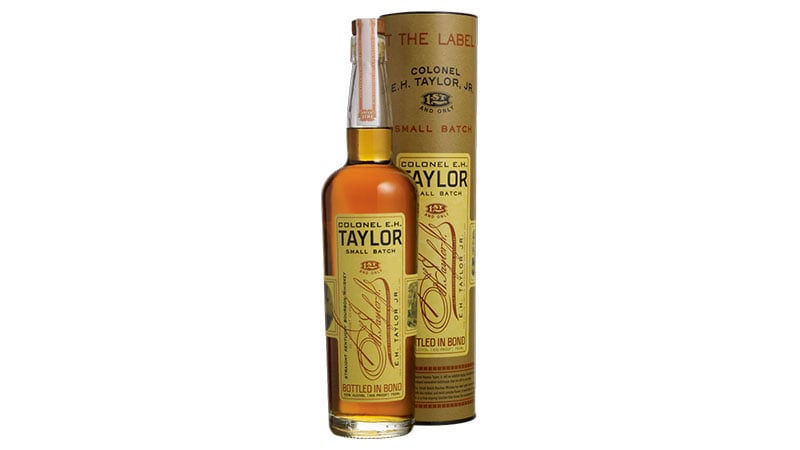 8. Angel's Envy
Angel's Envy started as a family brand hand-crafting small-batch bourbon in Louisville, Kentucky. Now, as a third-generation company, the bourbon is still made in Louisville. You can choose from Cask Strength, Port Finish, and Rum Finish varieties. The first is award-winning with notes of cherry, salted chocolate, and orange peel. Once the second two varieties are aged, they're finished for a further 3 to 18 months in used port casks and Caribbean rum barrels for a greater level of sweetness and smoothness. There's also special editions of a Sherry Cask 2019 and Tawny Cask 2020. The name Angel's Envy comes from the evaporation during the distilling process, which accounts for a 5% loss. This is referred to as the Angel's Share. However, it was decided that the remaining 95% is definitely the Angel's Envy, hence the name.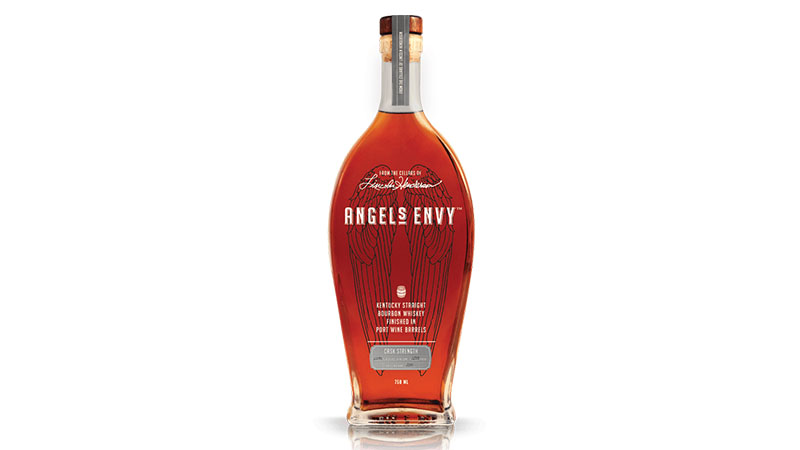 9. Old Forester
Old Forester celebrated its 150th anniversary in 2020. The brand began in 1870 under George Garvin Brown. Old Forester offered the first bottled bourbon, with each one personally signed off by George himself to guarantee its quality. Throughout its long history, the brand was one of the few companies permitted to sell alcohol during Prohibition and is the only bourbon distillery to maintain the same ownership through that time. Nowadays, there's a full family of American whiskies available. Try the Old Forester 86 Proof, the only bourbon continuously distilled by the founding family since the start. It's spicy with a touch of oak and pine, plus vanilla and orange notes. Other options include the 1870 Original Batch, 1897 Bottled in Bond, 100 Proof, Rye Whisky, and even a unique blend designed for mint juleps.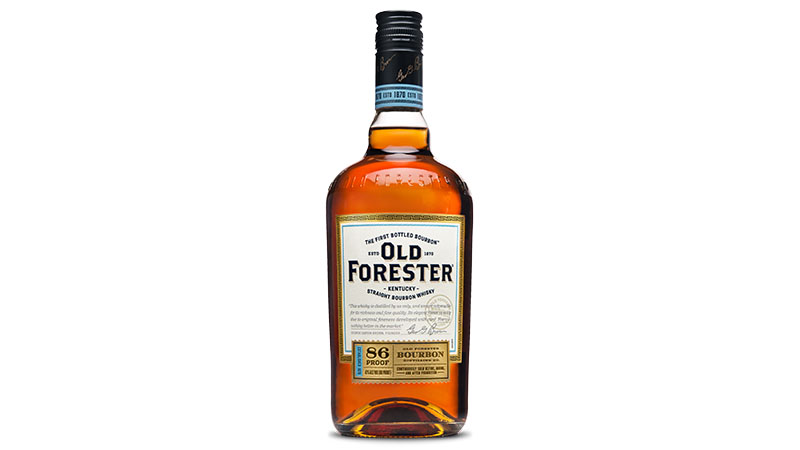 10. Four Roses
The legend behind the name of Four Roses is a love story involving founder Paul Jones, Jr, and a sweet southern belle. She wore a four-rose corsage to a grand ball as acceptance of his marriage proposal. Despite many ownership changes since 1884, the brand continues under Master Distiller Brent Elliott, who maintains Paul's legacy. The four core bourbons in the range come from two mash bills and five proprietary yeast strains, which lets the company create endless flavor profiles. Select from the Four Roses Bourbon, Small Batch, Single Barrel, and Small Batch Select. All of them boast an array of accolades and awards. Plus, there are occasional releases of limited edition, special batches that should be snapped up when you see them!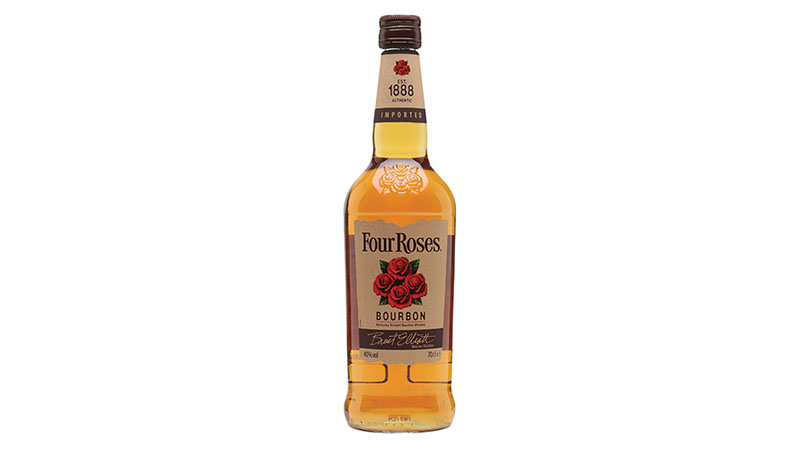 11. Woodford Reserve
Woodford Reserve is a historic brand and one of Kentucky's smallest distilleries. It sits at the oldest distilling site, now a National Historic Landmark, where Elijah Pepper first started crafting whiskies in 1812. Currently, Chris Morris and Elizabeth McCall are the Master Distillers, each channeling a passion for creating something incredible. Consequently, the Straight Bourbon Whiskey is a perfectly balanced drop that boasts complex cinnamon, cocoa, citrus, and toffee notes. More options in the collection include the Double Oaked, which is rich and flavorful; Malt Whiskey, which is technically not a bourbon because it uses 51% malt; and Rye Whiskey, which pays tribute to the pre-prohibition spice-heavy styles. Finally, there's also a Wheat Whiskey based on a historic recipe and special releases of the Baccarat Edition and Master's Collection.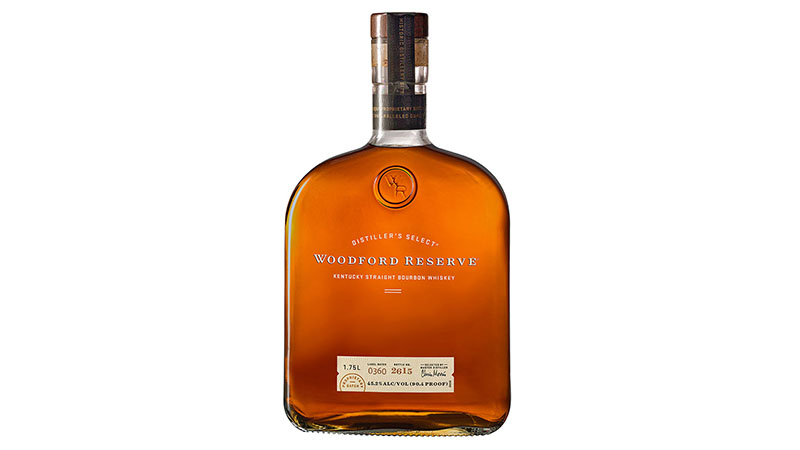 12. 1792
Choose a premium bourbon with a bottle from 1792. The name is an ode to the year Kentucky was declared a state, while the distillery was established in 1879. The Small Batch is the core bourbon and is made in the signature high-rye style. It boasts unmistakable spice, accompanied by the sweet tastes of vanilla and caramel. Consequently, it's incredibly well-balanced and smooth with a complex and elegant profile. There are also limited-edition releases. These include a Sweet Wheat, Aged Twelve Years, High Rye, Single Barrel, Full Proof, Bottled in Bond, and Port Finish.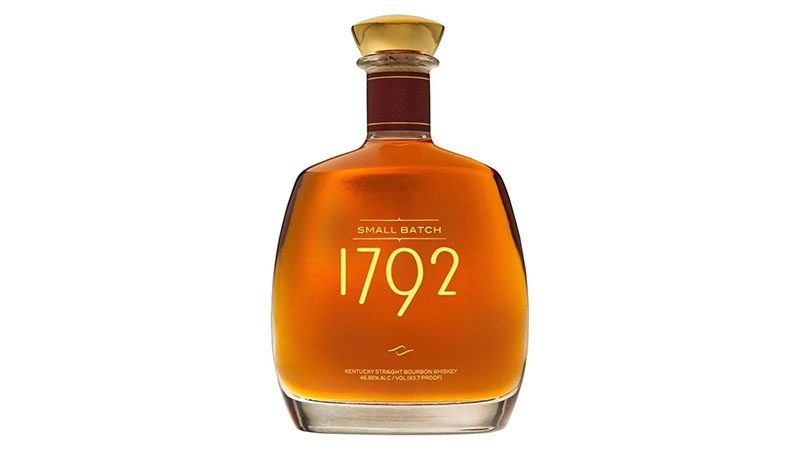 13. Basil Hayden's
While Basil Hayden's is now owned by Beam Suntory, the eponymous brand dates back to 1796. Master Distiller Meredith Basil Hayden, Sr, created a new whiskey recipe using a traditional corn base mixed with more rye than usual to balance out the sweetness. The result was a smooth and mild liquor. The modern lineup from this small-batch distillery features five styles. There's the Kentuck Straight Bourbon, a Dark Rye, 10 Year Rye, 10 Year Bourbon, and Caribbean Reserve Rye. The Kentucky Straight is light in color with notes of charred oak, brown sugar, pepper, and dried fruit. Meanwhile, the Dark Rye is very delicious, blending caramel, dried fruit, and spice. Finally, the Caribbean Reserve Rye, 10 Year Rye, and 10 Year Bourbon are all limited-edition releases set to sell out fast.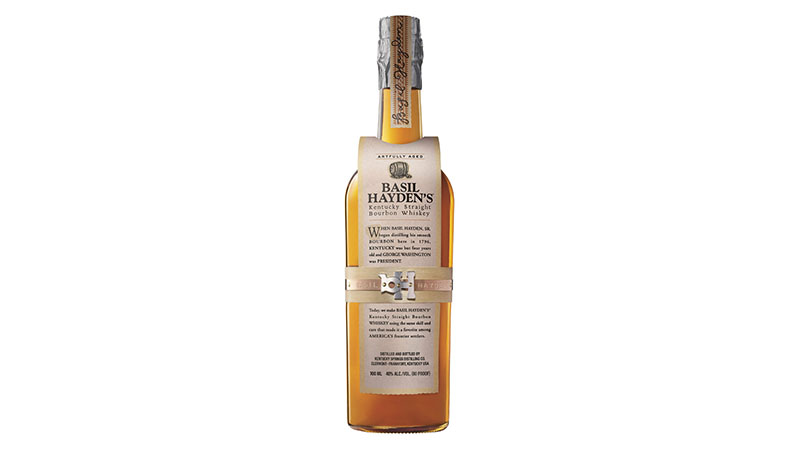 14. Blanton's
Blanton's was the first to release a single barrel bourbon, which at the time challenged the public's perception of what bourbon should be. The idea came to Master Distiller Elmer T. Lee after seeing former company president Colonel Albert B. Blanton bottle bourbon from what he referred to as "honey barrels." They were taken from the center of Warehouse H, where'd they'd been sitting in the optimal conditions for perfect maturation. Now the range includes the Original Single Barrel, with notes of vanilla, caramel, and spices. There's also a Gold Edition, with rye, tobacco, and honey, as well as Straight From the Barrel, an exceptional drop that is uncut and unfiltered. It boasts warm vanilla, oak, toasted nuts, and a rich spiciness. Lastly, there's an 80-proof Special Reserve which is the perfect introduction to single barrel bourbons.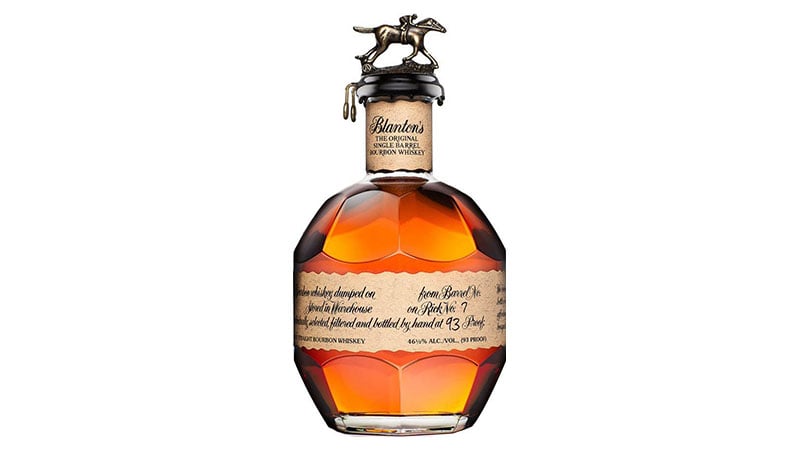 15. Jefferson's Bourbon
Innovation and tradition collide at Jefferson's Bourbon. Choose traditional bourbons such as Jefferson's Very Small Batch, with flavors like vanilla, peach, and toffee, or the Jefferson's Reserve, which is a quintessential drop of the finest quality. However, if you want something truly different, Jefferson's Ocean is the perfect selection. This unique bourbon is hyper-aged at sea, taking a three-year journey around the globe on the research vessel OCEARCH. Master Blender Trey Zoeller formed the idea while on the OCEARCH, watching as the motion of the ocean swirled the whiskey around his glass. With this crazy idea in mind, five barrels were loaded on board, where the constant movement and temperature fluctuations created a thick, dark, and complex bourbon. It has sweet dark notes of salted caramel popcorn and tropical fruits, yet finishes with a savory brininess, reminiscent of Islay Scotch whisky.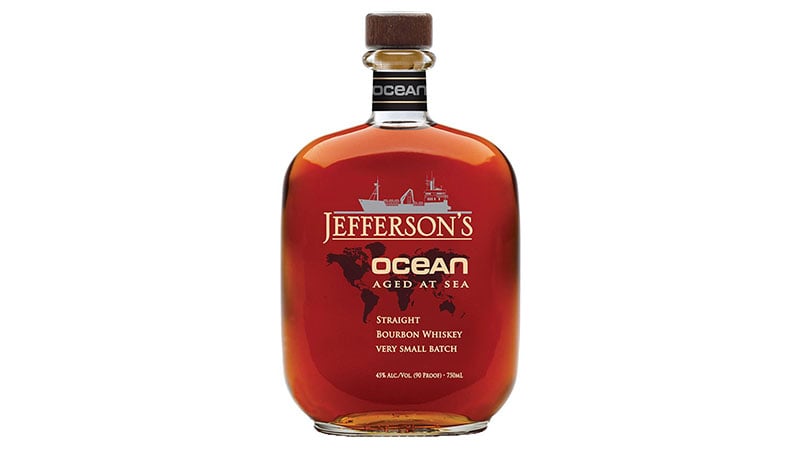 16. Maker's Mark
One family's quest to create a bourbon to share with friends marked the start of Maker's Mark. Bill Samuels, Sr. started with a 170-year-old family recipe and began experimenting with grain variations for the perfect flavor. To save time, he innovated by baking these grains into bread rather than distilling them. Through this process, he decided on red winter wheat, which gives Maker's Mark its distinctively soft sweetness. Combined with water filtered naturally through limestone and a yeast strain that's 150-years-old, and the result is a delicious, accessible bourbon. The signature beverage has caramel, vanilla, and fruity notes, with woody oak and caramel aroma. Additionally, there's a Cask Strength that hits a little harder, and Maker's Mark 46 the first bourbon from the wood-finishing series, which was followed by the Private Selection and Wood Finishing Series 2021 Limited Release.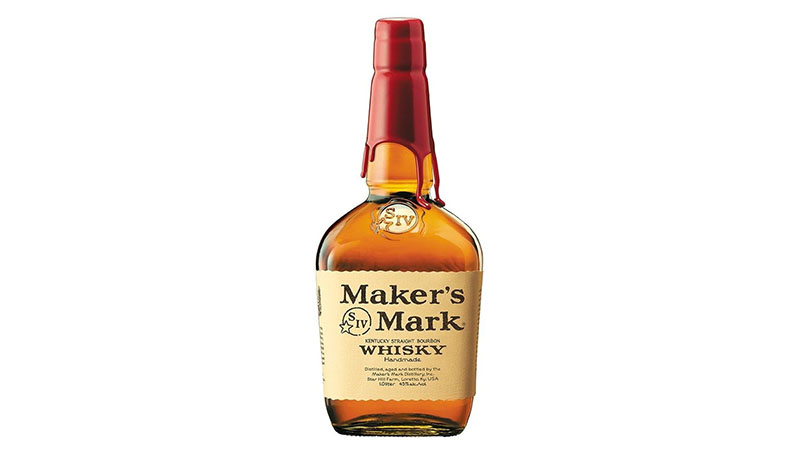 17. Knob Creek
Knob Creek launched in 1992 as a premium, small-batch distillery producing high-quality bourbon. Booker Noe, the founder of Knob Creek, is Jim Beam's grandson, so bourbon runs in the family. The full, rich taste of these blends comes from the finest ingredients, aged in new white oak casks with the maximum char. This ensures the highest levels of signature sweetness. Choose from the full range, including the 9 Year Bourbon Whiskey, Kentucky Straight Rye Whiskey, 12 Year Bourbon, Single Barrel Select Bourbon, Reserve Single Barrel, Single Barrel Select Rye, and Kentuck Straight Smoked Maple. The original 9 Year, which as has notes of toasty oak, caramel, and a vanilla finish, is aged for so long by choice because good bourbon comes with patience.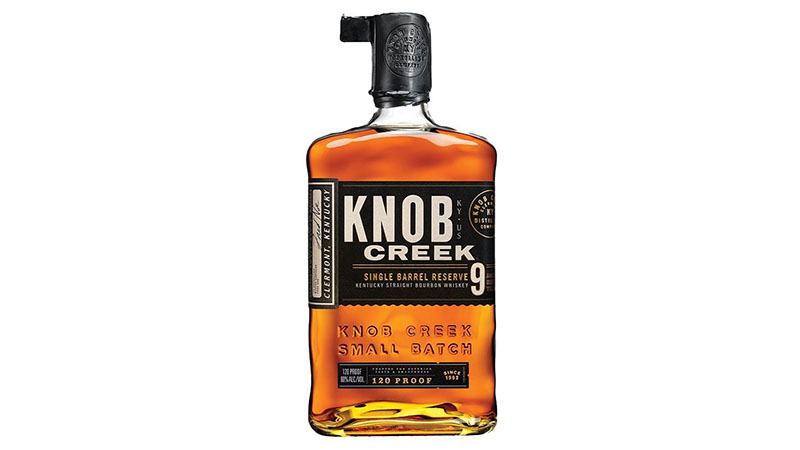 18. Jim Beam
The Beam family is widely considered to be the First Family of bourbon. Their history spans over 200 years and seven generations. After moving to the United States from Germany, the family eventually settled in Kentucky, where corn-growing conditions were ideal. By the late 1700s, the settlers, including Jacob Beam, had adapted old family recipes for rye whiskey to use corn instead. Then, in 1795, Jacob sold his first barrel of Old Jake Beam Sour Mash, quickly becoming a local favorite. A few hundred years and lots of pioneering later, and the Jim Beam brand has one of the largest bourbon selections. The Kentucky Straight Bourbon Whiskey is the classic option with mellow hints of caramel and vanilla. Other, more refined options include Jim Beam Single Barrel, Black, Double Oak, Rye, and Devil's Cut.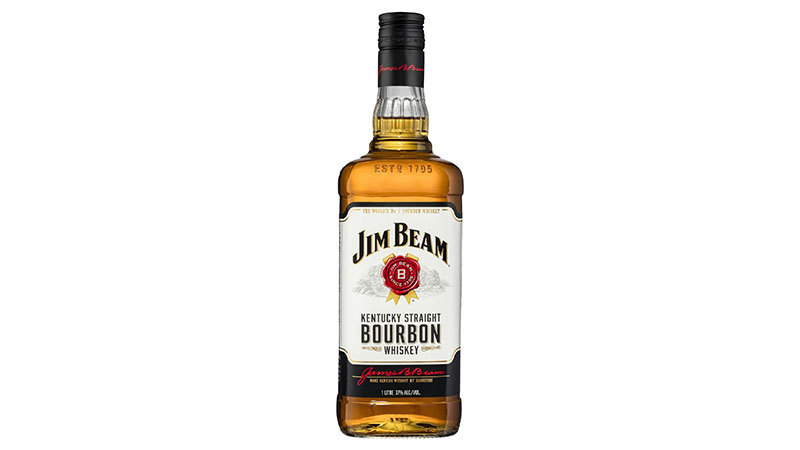 19. Widow Jane
Unlike other bourbon distilleries, Widow Jane is based in Red Hook, Brooklyn. The brand uses the finest bourbons and rye whiskeys, sourced from around the country and brought to The Big Apple. Plus, they also distill onsite using unique ingredients like Baby Jane corn. The bourbon is blended and proofed using water from the Rosendale mines, which filter through pure limestone, leaving hard-but-sweet water ideal for whiskey making. Widow Jane 10 Year is the signature drop, showing orange, maple, cherry, and almond notes, with vanilla, nutmeg, and cinnamon on the nose. Other varieties include Decadence, which is finished in maple syrup casks, 12 and 13-year blends, The Vaults, and various iterations of Baby Jane heirloom bourbons.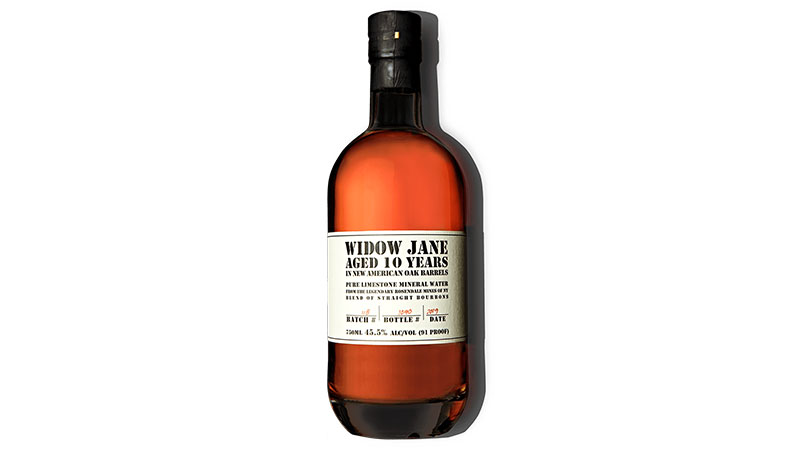 20. Parker's Heritage Collection
The Parker's Heritage Collection comes from the Heaven Hill Distillery in Louisville, Kentucky. It's the world's largest single-site bourbon distillery. The Parker's Heritage Collection pays tribute to the late Master Distiller Parker Beam, and they release a new batch every year. Currently, in its 14th edition, the latest version has notes of a smooth, rich marmalade. The barrels feature level 5 charring bringing out a deeper flavor and sweetness as the bourbon ages. Once it reached maturation, it was bottled, unfiltered at 120 proof, for a hefty kick and complex taste. Previous releases vary in tasting notes and strength, but each honors Parker's life through innovation and exploration.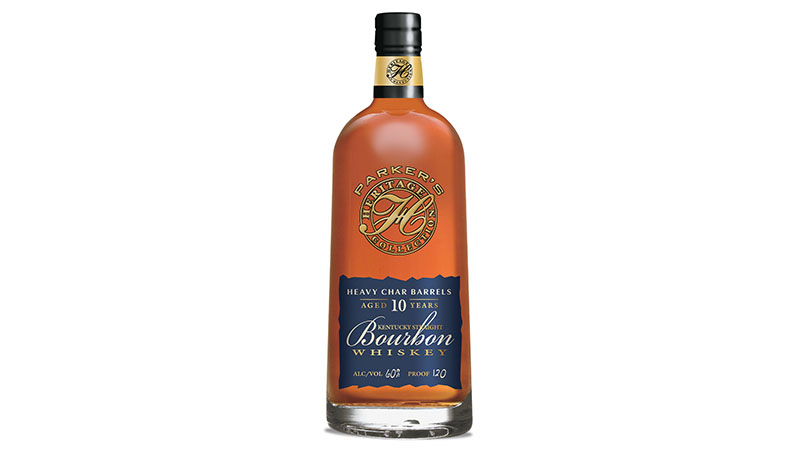 21. William Larue Weller
William Larue Weller is another brand from the house of Buffalo Trace Distillery. It launched in 1849 under William Larue Weller, who continued the distilling legacy of his grandfather and great-grandfather. As the years passed, it became a prominent name in the bourbon world, embracing new products and processes. Eventually, the company was bought by Julian P. "Pappy" Van Winkle Sr., of Pappy Van Winkle fame in 1899. During Prohibition, it merged with A. PH. Stitzel Distillery to form Stitzel-Weller Distillery. Nowadays, under the Sazerac and Buffalo Trace Distiller umbrella, William is honored through the namesake bottles and special releases. The William Larue Weller Kentucky Straight Bourbon Whiskey is an uncut, unfiltered blend that uses William's pioneering rye grain method. It has caramel corn and new leather on the nose, with marshmallows, salted almonds, and dates on the tongue.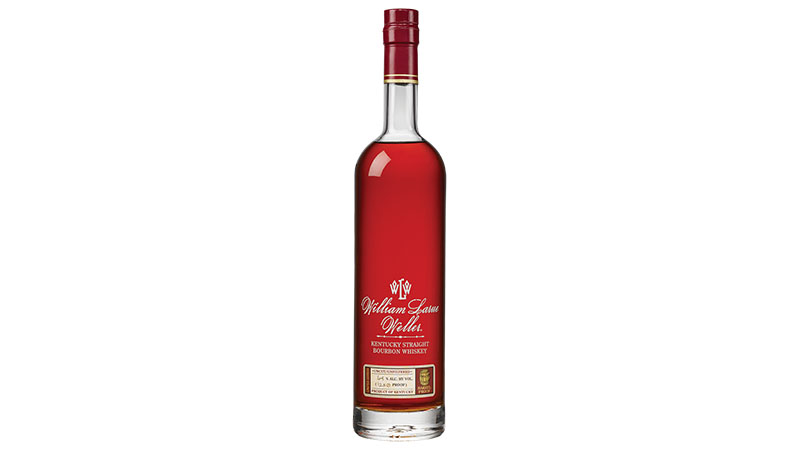 22. Michter's
'Cost be damned' is the approach to whiskey at Michter's. The brand has a long history, having been established in 1753. It survived the Revolutionary War and Prohibition, yet, in the subsequent years, it changed hands many times. The whiskey downturn of the late 1980s briefly killed Michter's entirely, leaving the Pennsylvanian operations abandoned. However, a few years later, Joseph J. Magliocco and Richard 'Dick' Newman resurrected the Michter's name. Both had personal and professional experience in the bourbon scene and decided the best way to honor the name was to produce the best whiskey possible; cost be damned. Now, there are three locations in Kentucky and more than a dozen styles in production. The core expressions are the US*1 varieties of American Whiskey, Kentucky Straight Rye, Sour Mash Whiskey, and Kentucky Straight Bourbon.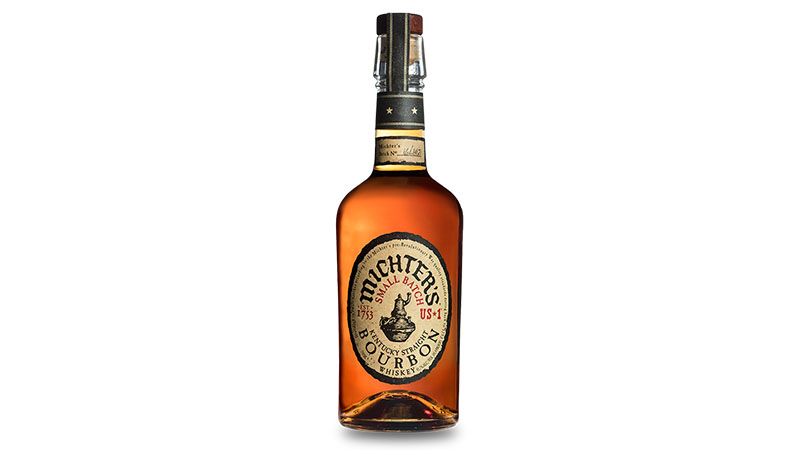 23. Pappy Van Winkle
The much-hyped Pappy Van Winkle has a reputation as one of the best bourbons money can buy. The company's roots run deep, and the history is complex. Julian P. "Pappy" Van Winkle Sr. started in the industry under William Larue Weller before buying that brand and merging it to form Stitzel-Weller Distillery. However, the cult-like following came under Julian III, Pappy's grandson. He bottled old stock from Stitzel-Weller Distillery and sourced aged whiskeys from other distilleries. It started with a 10-year-old bourbon release and eventually included 20 and 23-year-old expressions – aged up to three or four times longer than competitors. Eventually, the 20-year-old scored a 99 at the Beverage Tasting Institute's panel, and so began the hype. Buffalo Trace Distillery now owns it, and while it remains hugely popular and hard to find, the older bottles still command a much higher price.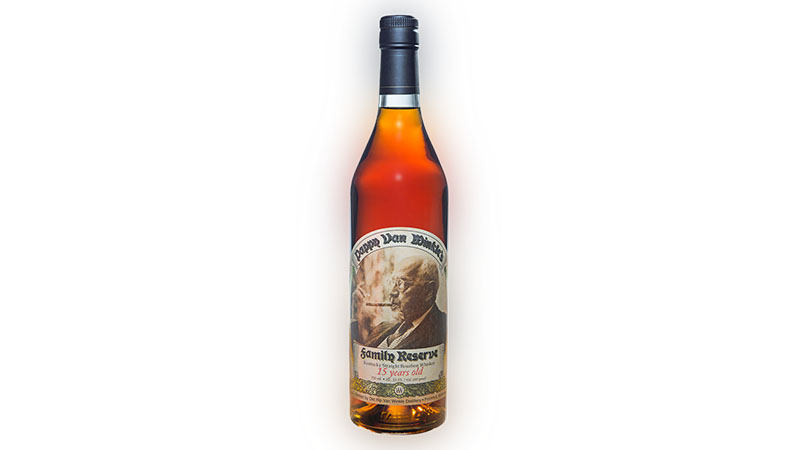 24. Elijah Craig
Preachers and bourbon don't generally make sense together. However, Elijah Craig was indeed a Baptist preacher with a talent for distilling and is known as the Father of Bourbon. He was the first to age whiskey in charred oak barrels, which gave it the signature sweetness and smooth, rich flavor. Over 250 years later, the brand is still using time-honored and refined methods to produce an excellent drop. The Small Batch Kentucky Straight Bourbon Whiskey that started it all is award-winning. The level three char in the barrels gives it a subtle smokiness that lets the spices and nutmeg stand out. However, there are many others in the collection. The Toasted Barrel is twice barrelled to give extra sweetness, delightful spice, milk chocolate, and just a hint of smoke. Meanwhile, the Barrell Proof is uncut, unfiltered and hand-labeled with its unique proof and batch number.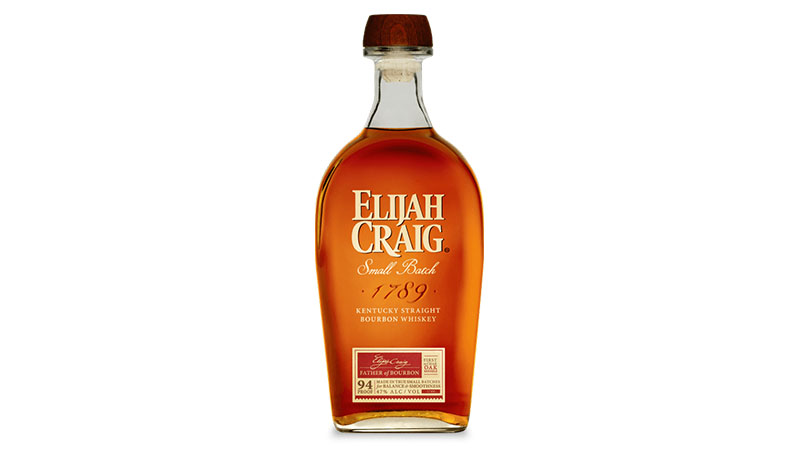 25. Henry McKenna
Henry McKenna sits comfortably among the other brands of Heaven Hill Distillery. The Single Barrel bottled-in-bond is 100 proof and aged for ten years – a relatively long time in the bourbon world. The 2019 #4976 expression even won Best in Show at the San Franciso World Spirits Competition — a prestigious title. Yet Henry McKenna is also surprisingly well priced. The latest iteration, which differs slightly from previous seasons, has aromas of vanilla, caramel, and oak, with sharp spices and honey in the taste. It's incredibly well balanced and a great bourbon for both casual and seasoned drinkers alike.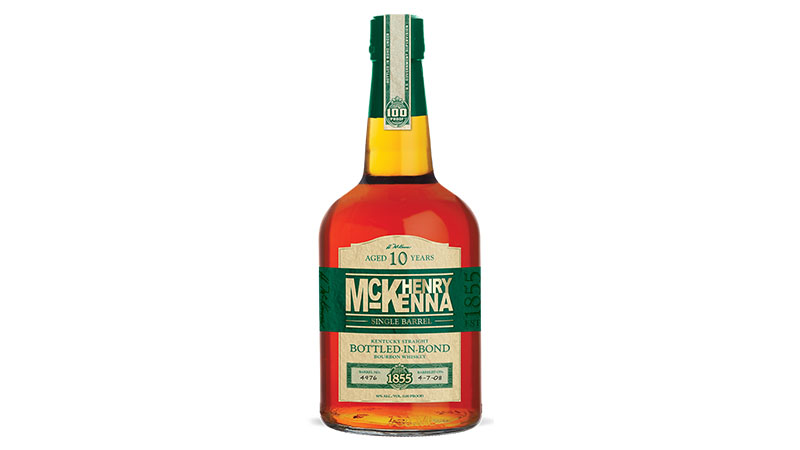 26. New Riff
New kids on the block, New Riff, are taking tradition and heritage and giving it new life. Established in 2014, it's a recent addition to the Kentucky bourbon scene. The brand is family-owned, which allows the flexibility to pursue the highest quality without big corporate limitations and to build on the quality standards of the Bottled-in-Bond Act of 1897. Meanwhile, their goal is to be one of the world's best small distilleries. The flagship whiskeys include bourbon, rye, single-barrel bourbon, and single-barrel rye. The bourbon is non-chill filtered and aged for four years, with tasting notes of vanilla and rye spice. The Whiskey Riffs collection includes Backsetter Bourbon, Malteser Bourbon with Malted Rye, and a Winter Whiskey. Plus, if dark spirits aren't to your liking, you can try one of their gins – there's a Kentucky Wild Gin and Bourbon Barreled Gin.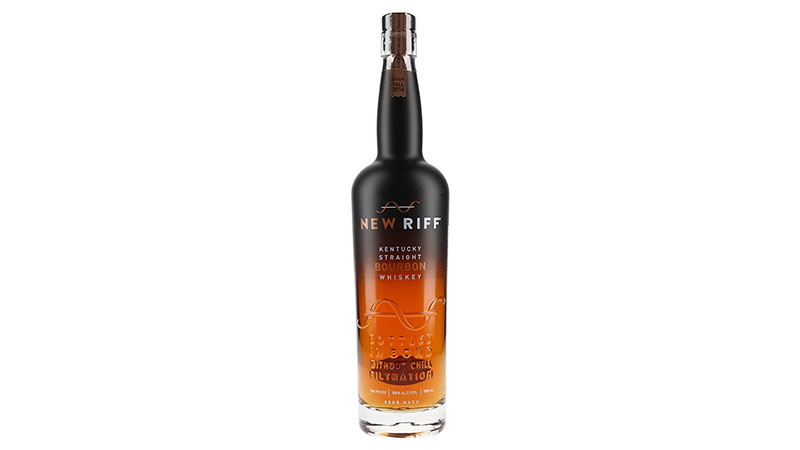 27. Old Ezra
Old Ezra comes from the Ezra Brooks distillery, which has been filling glasses since 1957. It's based in Bardstown, Kentucky, sitting upon a historic property known as Lux Row Distillers. This facility is also home to other bourbon brands, including Rebel Bourbon, David Nicholson, and Blood Oath. Old Ezra is aged for seven years and bottled at barrel strength. It has floral notes with vanilla, cinnamon, and wood on the tongue that finish warm and buttery. Finally, other options in the Ezra Brooks range include a Kentucky Straight Bourbon, Straight Rye Whiskey, Bourbon Cream, Blended Whiskey, and the charcoal-filtered Ezra 99.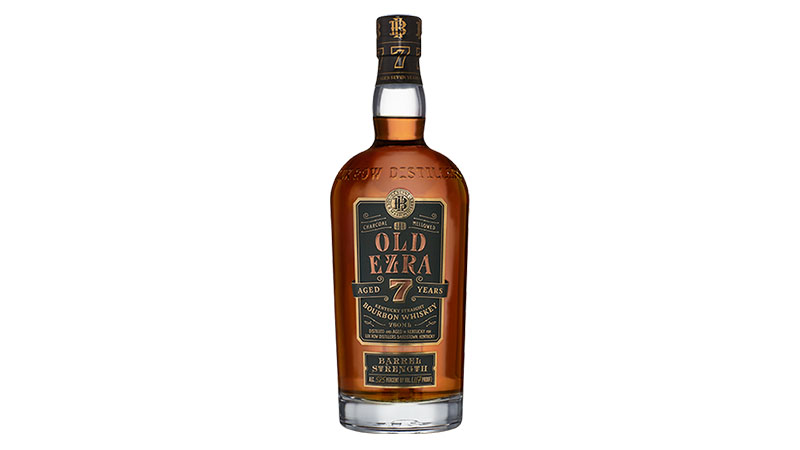 28. Barrell Craft Spirits
Try something new with Barrell Craft Spirits. This craft distiller's goal is to make spirits that customers want. The result is innovative and exciting products that explore different methods of distilling, barrelling, and aging. The Barrell Bourbons are made with ingredients sourced nationwide, and all are bottled at barrel strength and non-chill filtered. Each new release is completely different from its predecessor, thanks to the progressive ideas of blending and stocks of high-quality casks. However, each is still distinctly a bourbon. If you want something else, there's also American whiskey, rye, and rum, plus some special releases thrown into the mix for that extra element of fun and discovery.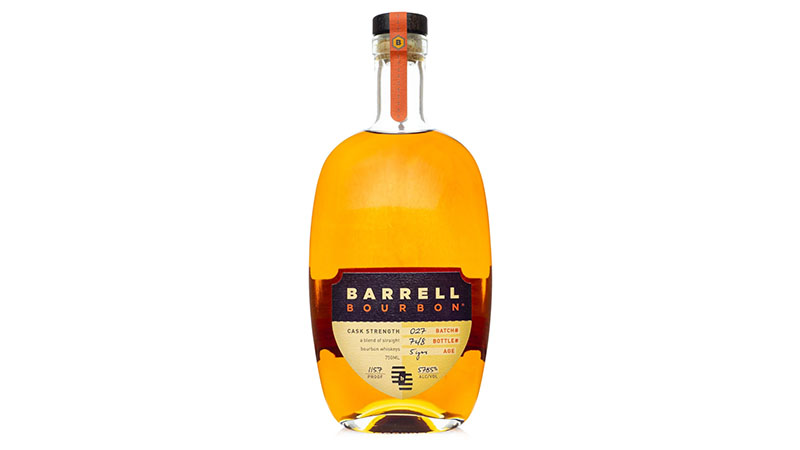 29. Buffalo Trace
Buffalo Trace Distillery is easily one of the biggest brands in the industry. Not only is it well known and extremely accessible, but it's also home to famous sub-brands such as Pappy Van Winkle, Eagle Rare, and George T Stagg. Buffalo Trace Kentucky Straight Bourbon Whiskey was born on the banks of the Kentucky River and is full of rugged, independent spirit. Harlen Wheatley is the current Master Distiller and only the sixth person to hold this prestigious position since the Civil War. He brings with him a background in chemistry and chemical engineering, plus plenty of on-the-job experience. Today the liquor is made the same way it was 200 years ago when the first barrel was aged. It has notes of brown sugar, spice, anise, dark fruit, and toffee.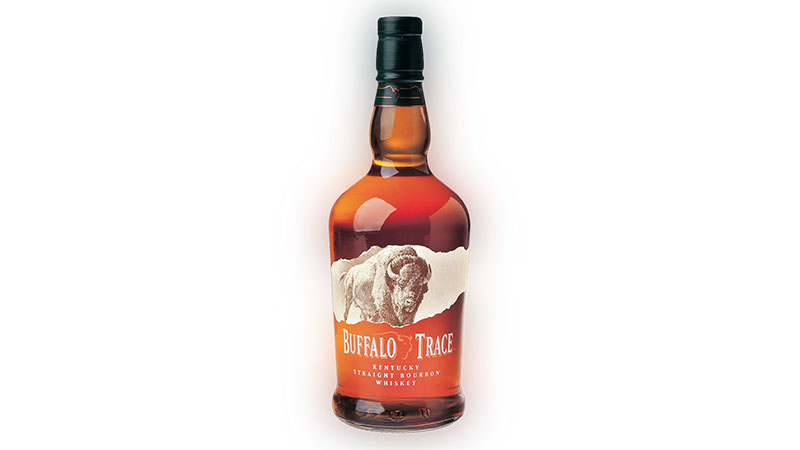 30. Canadian Club
Technically, Canadian Club can't be called a bourbon because it's not made in the United States. However, it's still a dark whisky spirit made with corn, rye, and other grains. The barrels also vary between expressions, with some aging in first-fill bourbon barrels, while others are put into Canadian whisky barrels. Canadian Club 1858 is the flagship drink and the beginning of the whiskey journey for many people. It's spicy and zesty yet has hints of oak and sweet vanilla. It's often sold as a premix with dry ginger ale. Meanwhile, the Classic 12 is a more robust and complex option, and the Reserve has a higher rye content and bourbon-like characteristics. Finally, the Chairman's Select 100% Rye is an award-winning spirit with balanced spiciness and caramel and oak notes.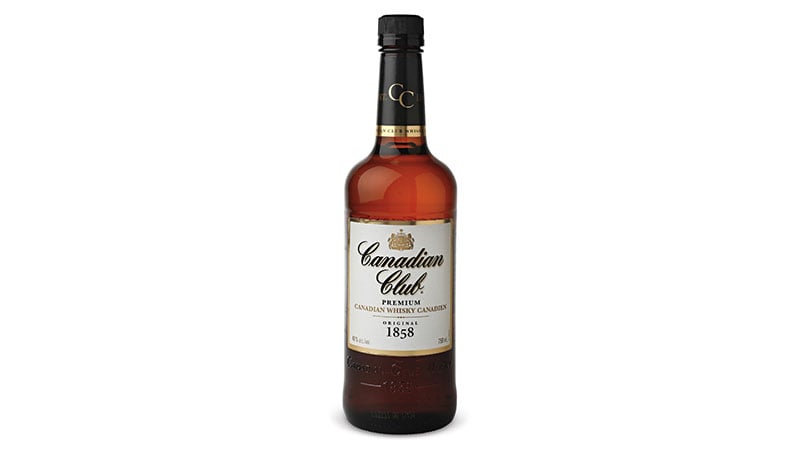 FAQs
What is bourbon?
Bourbon is an American whiskey made primarily from corn. It's a barrel-aged, distilled spirit that's generally a dark amber color. Over 95% of bourbon is produced in Kentucky; however, it can be made anywhere in the United States. The legal requirements in the United States for a spirit to be called bourbon are that the grain mix needs to be at least 51% corn, the spirit is aged in virgin charred oak containers, and is distilled to no more than 160-proof (80% ABV). It also needs to start aging at no more than 125-proof (62.5% alcohol) and be bottled at least 80-proof (40% alcohol).
What's the Difference Between Scotch, Whiskey, and Bourbon?
Whiskey (or whisky) is the overarching term for a distilled alcohol made with a grain mash that generally includes rye, corn, barley, or wheat. The three main categories of whiskey are Scotch, Bourbon, and Rye. To bear the name 'Scotch,' the spirit has to be made in Scotland. Generally, Scotch is made with malted barley and must be aged for at least three years in oak barrels. Bourbon must be made with at least 51% corn and manufactured in the United States; however, there's no minimum aging time. Finally, rye whiskey is either American and contains at least 51% rye or Canadian whiskey, which (confusingly) may or may not contain rye.
What is the smoothest Bourbon?
The critical factors in getting a smooth bourbon are the right amount of sweetness from the corn, how it's aged, and how long it's aged for. However, smoothness can also be subjective, as it depends on your alcohol tolerance and tastes. Bourbons that rate consistently high for smoothness include Angel's Envy, William Larue Weller 12 year, Woodford Reserve Double Oaked, 1792 Single Barrel Reserve, and Maker's Mark 46.
What is considered the best Bourbon?
Pappy Van Winkle has a reputation as the best bourbon money can buy, especially for older bottles produced before the Buffalo Trace takeover. Although, it can be hard to get your hands on due to limited stock. Other brands that are also considered excellent include Michter's, William Larue Weller, and Widow Jane.
What's the best Bourbon to drink straight?
Anything smooth, aged, and not over-proofed is an excellent choice for straight drinking bourbon. Try William Larue Weller 12 year, Four Roses Small Batch, Henry Mckenna Single Barrel, Widow Jane 10 Year, or 1792 Single Barrel Reserve.
What is the best Bourbon under $50?
There are lots of great options for budget bourbons that cost less than $50. Try Makers Mark, Four Roses Small Batch, Wild Turkey, Buffalo Trace, or Henry McKenna 10 Year Single Barrel.
What is the most expensive bourbon in the world?
You can definitely drop some serious cash on bourbon. Consequently, some of the most expensive drops include Old Rip Van Winkle 25-Year-Old Kentucky Straight Bourbon Whiskey, Eagle Rare Double Eagle Very Rare 20-Year-Old Kentucky Straight Bourbon, and Michter's Celebration Sour Mash Whiskey.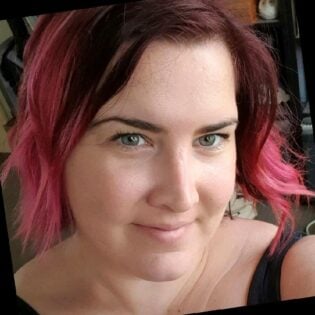 Alexandra Linde is an experienced writer holding a bachelor's degree in Journalism. She is the owner of Alexandra McKiterick Creative and has expertise in travel, fashion, fitness and lifestyle. Alex has previously written for Flightcenter, Travello, and Backpacker Deals.
SUBSCRIBE TO OUR NEWSLETTER
Subscribe to our mailing list and get interesting stuff and updates to your email inbox.