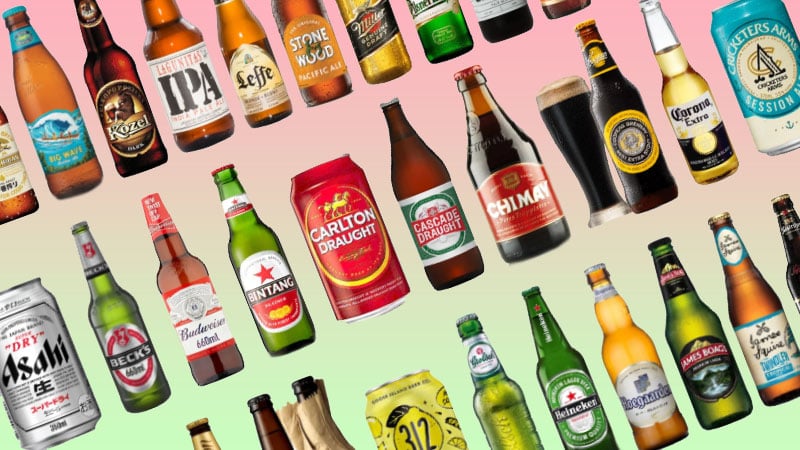 Some beers are easy-drinking, perfect for hot summer days with friends, and provide a refreshing and crisp taste, while others are the best drunk alongside a roast or barbecue. Many brews and brands offer something different and often have a rich and interesting history that comes with them. Maybe you like tradition, like Stella Artois, a beer that has origins that can be traced back 600 years ago. If the classics are not for you, perhaps you prefer new flavors from trendy craft breweries like BrewDog, one of the fastest-growing alternative brands. Or Melbourne's The East 9th Brewery, which is responsible for cool offerings such as Doss Blockos and Lick Pier. Each beer has a unique taste, with complex flavors and innovative brewing techniques. If you love not just beer but good beer, then you need to try these best brands from around the world.
Best Beer Brands in 2021
Asahi
Asahi is a Japanese company with headquarters in Sumida, Tokyo. It produces beers, spirits, and soft drinks. It has a rich and exciting history, beginning with its foundation in Osaka in 1889 as the Osaka Beer Company. In the decades that have followed, the corporation has continued expanding and growing, including acquiring multiple beverage companies in Australia. It has a significant market share in Western Europe and Central Eastern Europe. The Asahi beer is well-known for its dry, crisp, and clean flavor, and it tends to pair well with most food. It has a bitter taste and a smooth finish and is popular both in Japan and abroad because of the high-quality ingredients and production method.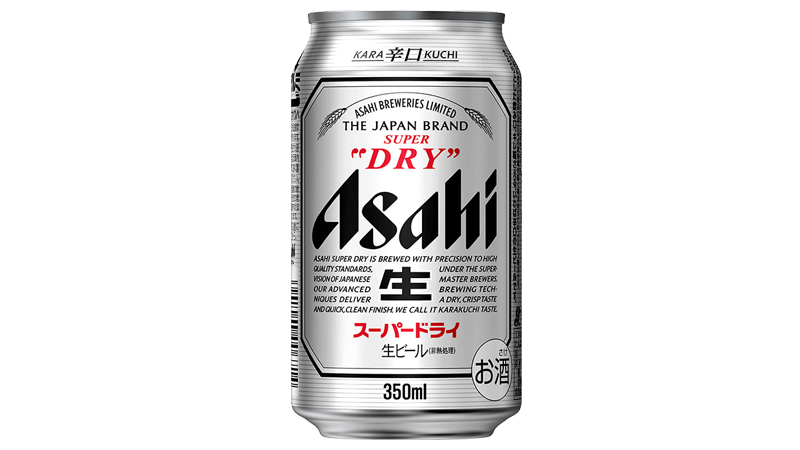 Becks
If you're looking for a beer that is full-bodied with a malty sweetness, Becks is it. Beck's Brewery is located in the city of Bremen, Germany. It has been in existence for over 100 years and was founded in 1873 by Heinrich Beck, Thomas May, and Luder Rutenberg, a master brewer, merchant, and local builder. Becks is sold across the globe but is a German pilsner, renowned for its crisp and flavourful taste. It is also the first German brewery to have bottled its products in green bottles. It is stated that around 3,000 bottles of Becks are opened around the world every minute.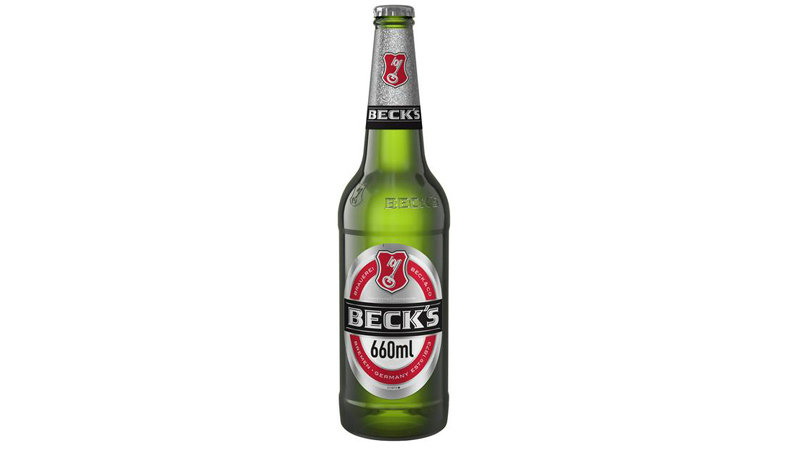 Budweiser
Budweiser does more than make fantastic adverts. The company was founded by Adolphus Busch, who traveled from Germany to America in 1857. He joined his father-in-law's business, bringing innovative ideas for the company. In 1879, it became known as the Anheuser-Busch Brewing Association. Before Budweiser, many Americans preferred drinking dark ales, but this lager produced a welcome alternative, with its smooth, palatable flavor that can be enjoyed, especially during the hot summers. It is now one of the best-selling beers in the United States.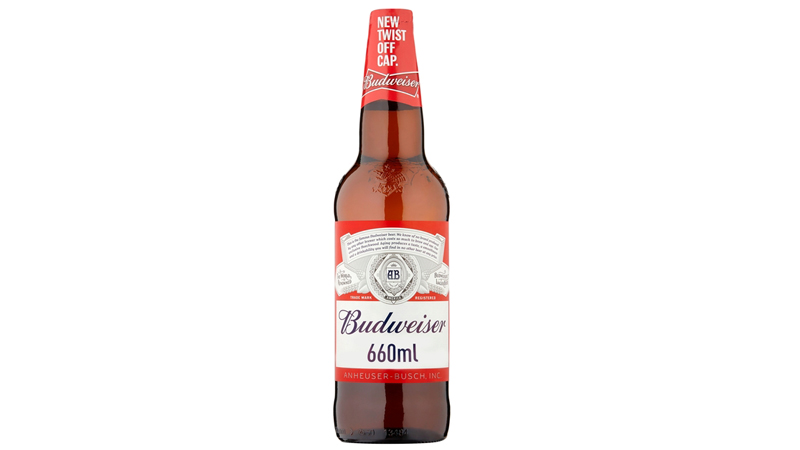 BrewDog
BrewDog's brand doesn't have as long a history as some of the more established breweries, but it is every bit as excellent. Founded in Scotland in 2007 by James Watt and Martin Dickie, the company quickly became one of the fastest-growing alternative brands in the United Kingdom and is known for pushing boundaries and innovation; a good example of this is when they launched Equity for Punks, offering the public the opportunity to buy shares online. They make various lagers and ales, including the Punk IPA and Planet Ale, and are serious about the quality of products and staying true to their brewing process. Among other things, this means no chemicals, no preservatives, and no cheap substitutes.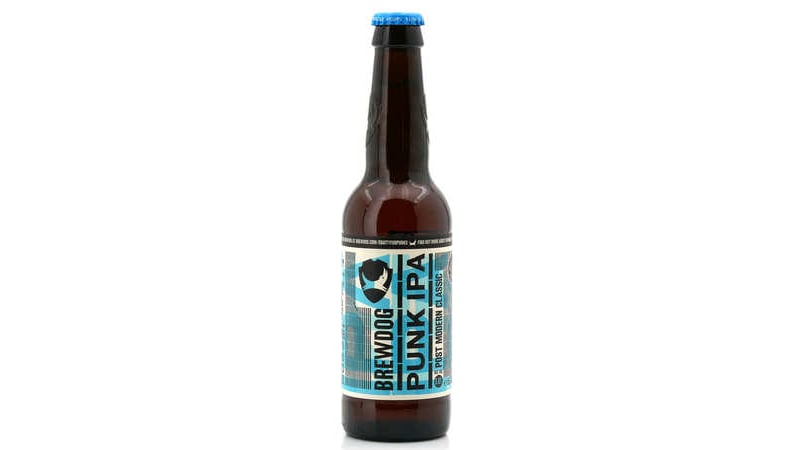 Bintang
Bintang Beer is a beer brand from Indonesia which is essentially a localized version of Heineken. Not only does it taste similar to the original, but there are also striking similarities between the packaging. Despite being produced by PT Multi Bintang Indonesia Tbk, it is part of the Heineken company. Expect a malt and hop flavor and beautiful gold color, making this an easy-drinking and refreshing beverage.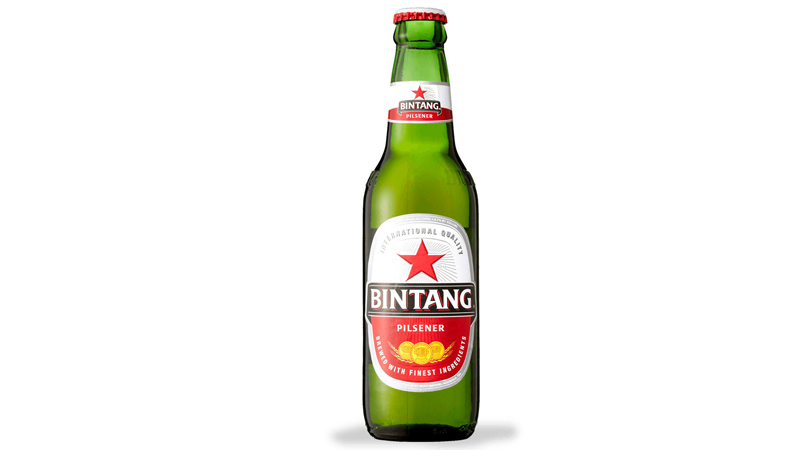 Carlton
It's hard to miss the bright red packaging of the Carlton brand, a beer that is made in Australia by Carlton & United Breweries. The company's roots can be traced back to the 1800s. It continues to be one of the best beers around, never compromising quality and using the highest quality natural ingredients. It is now owned by the Asahi Beverages family and creates a large selection of brews, including the Carlton Draught, Victoria Bitter, Pure Blonde, Carlton Dry, and Melbourne Bitter. There are also non-alcoholic products such as Carlton Zero. Responsible drinking is important to this brand, and it is dedicated to contributing to the DrinkWise campaign. It is also one of the founding members.
Cascade Draught
The Cascade Brewing Co. is the oldest operating brewery in Australia. It can be found in South Hobart, Tasmania, and is almost 200 years old, opening in 1824. It is a tourist attraction as much for its history as for its beers. One of the most-loved products to come out of this location is the Cascade Draught, a full-bodied lager crafted using locally grown Pride of Ringwood hops. Also, there are several non-alcoholic beers to choose from.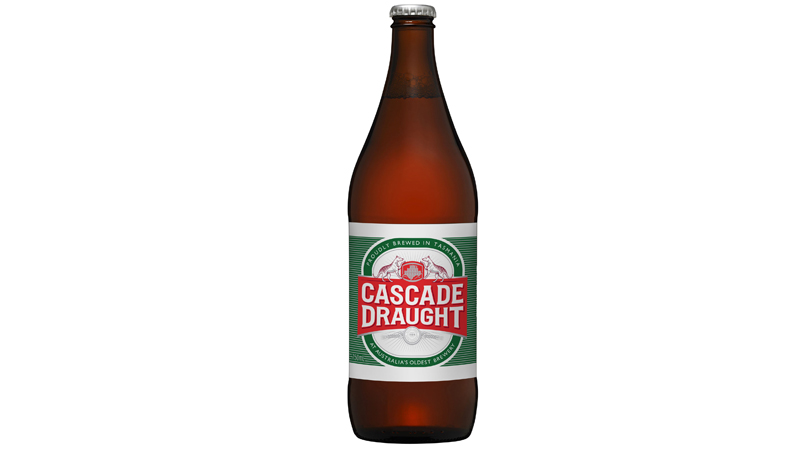 Chimay
Chimay Brewery has a long and interesting history. Located at Scourmont Abbey, a Trappist monastery in Chimay, Hainaut, Belgium, it is a special place. It is one of just 14 breweries to make Trappist beer and has brought attention and support to the region since its inception. The journey started in 1850 when a small group of monks took residency and began brewing beer from the local water source — this beautiful location is worth visiting. In addition to the high-quality products, the company also offers the option to create your own label to give your bottle a more personalized feel.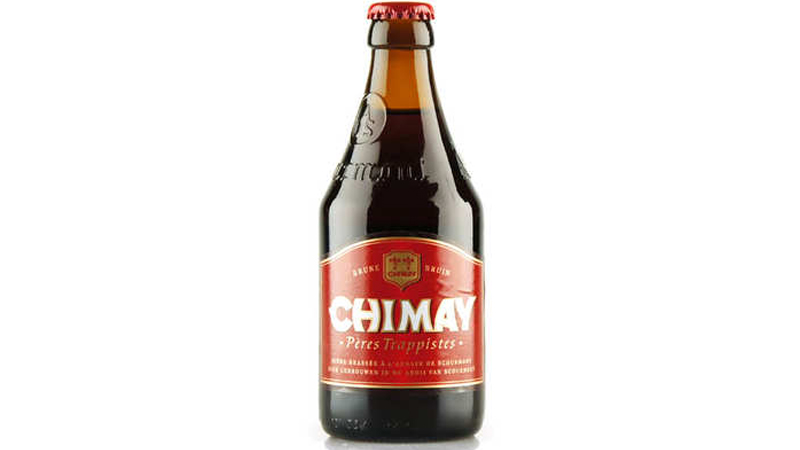 Coopers
Another Australia-owned beer brand that has earned an impressive reputation is Coopers. The brewery is based in Regency Park in Adelaide and has been in existence for over 150 years. They say they were born to brew, and their longevity certainly backs up that statement. For six generations, starting with Thomas Cooper in 1862, it has been a family brewing venture. They continue to focus on what Thomas started with an old family recipe. Coopers produces high-quality ales and stouts, with some of the most popular offerings, including the Pale Ale and Sparkling Ale.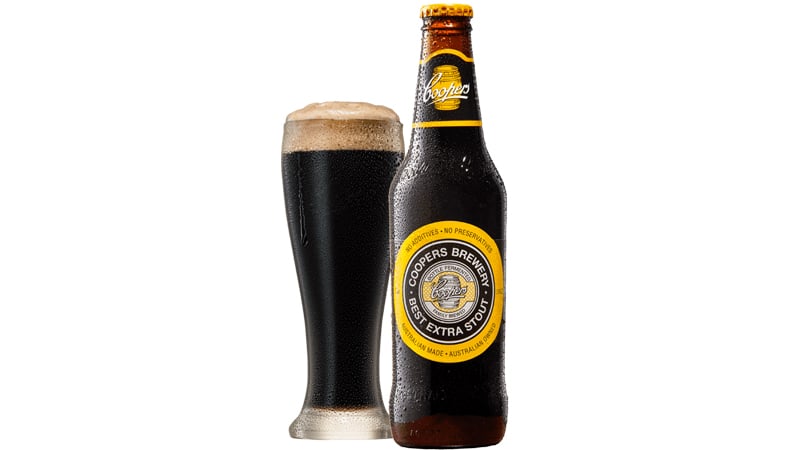 Corona
Corona is a name that has been seen in the media not associated with beer in the last few years, but it should not detract attention from this profitable brand. That said, the pandemic has caused some people to avoid the product purely because of its name. Created in Mexico and produced by the brewery Cervecería Modelo, it is part of the Belgian-owned company AB InBev. It was first brewed in 1925 and remains a local favorite. The golden lager is known for its light and refreshing taste and is a fantastic drink for warm climates and summer months, often served with a wedge of lime or lemon.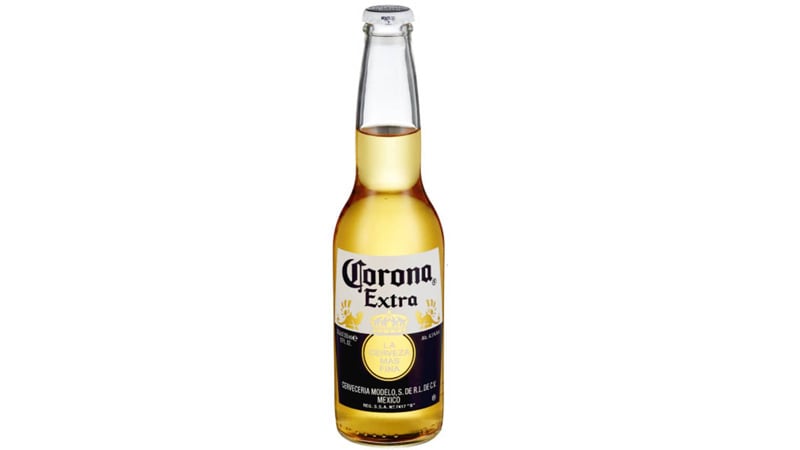 Cricketers
One of the more recent beer offerings is Cricketers Arms, a craft beer founded in 2007 by Paul Scott. The brand was inspired by Scott's father, he grew up watching his dad play cricket and later sharing beers with his teammates post-match. He wanted to create something easy-to-drink and flavorsome to be enjoyed with friends and family. The beers are brewed in Melbourne and include an ale and lager. The company has continued to grow since its relaunch and rebranding in 2014.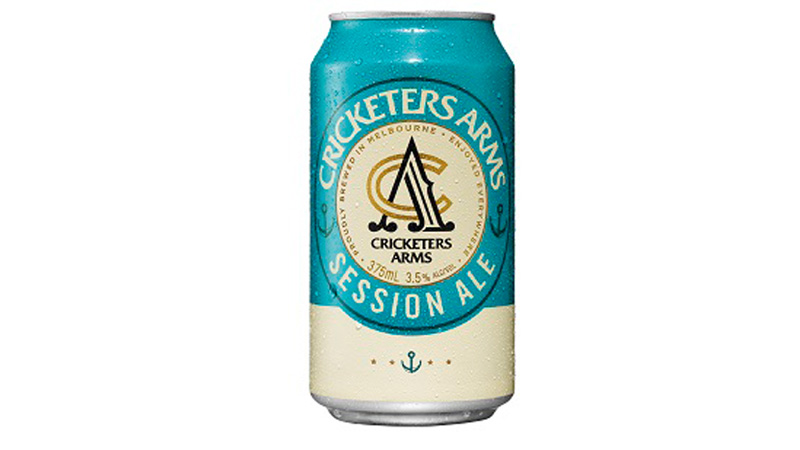 Crown Lager
Crown Lager's history can be traced back to 1919 when it first began brewing under Foster's Crown Lager. It is a golden color with a fruity aroma and full-bodied finish, and the quality is reflected in the brewery's dedication. They use only the finest barley from Australia's farmers. Crown Lager is brewed with 100 percent Australian malt. If you're looking for a beer to sip in the summertime, this could be it!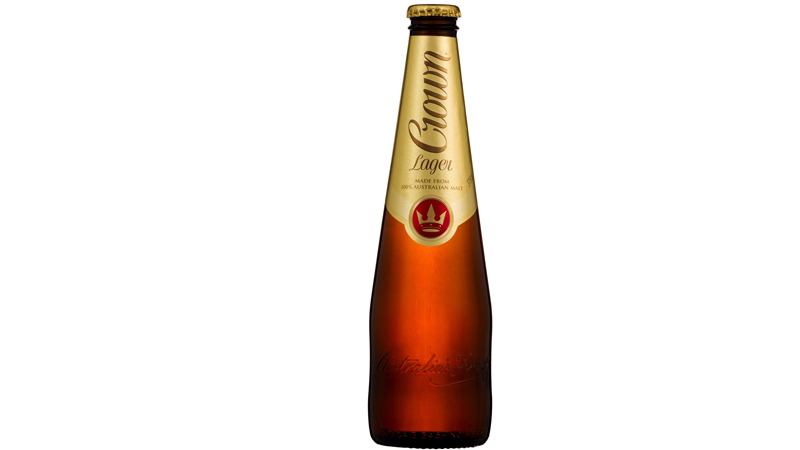 Doss Blockos
The East 9th Brewery, responsible for Doss Blockos, has a unique story. While some breweries have been passed down for generations, this one was created in 2010, and there is a lot to be said about it. It is an innovative brewery located in Melbourne, Australia. This particular beer has been influenced by the underground brewing scene in America, an inspiration that can be seen in the packaging. An iconic squat in the Lower East Side of New York is where the name comes from. As for what you can expect from the brand, it has several alcoholic beverages, including Doss Blockos, a lager brewed in a traditional way, with a malty flavor and slight hop bitterness. It is easy-drinking, smooth, and of premium quality.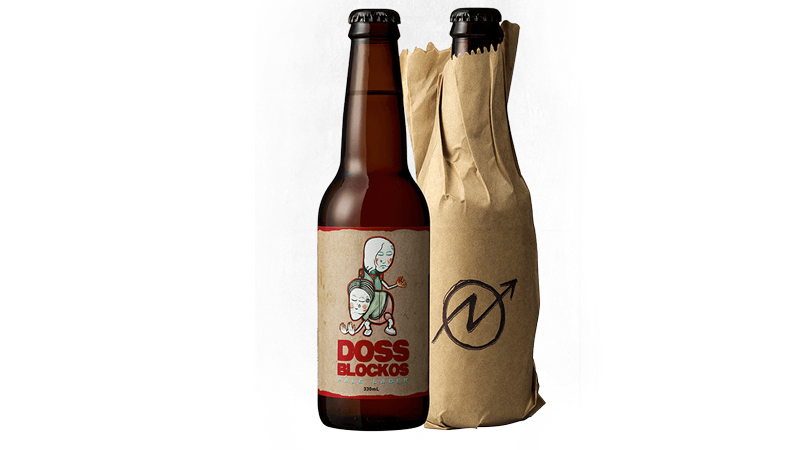 Goose Island
Goose Island Beer Company has been in existence for over three decades, first opening in Lincoln Park, Chicago, in 1988. It had humble beginnings, starting as a single brewpub, but has since opened a larger production brewery and a second brewpub. The company has several different products to choose from, some of which are seasonal or limited edition. Among the all-year-round top picks is a lemon shandy called 312. There is a lot to love about this drink, as it has a lemony taste that is crisp and refreshing, making it the perfect product for the warmer months when you want something to sip outside in the sunshine.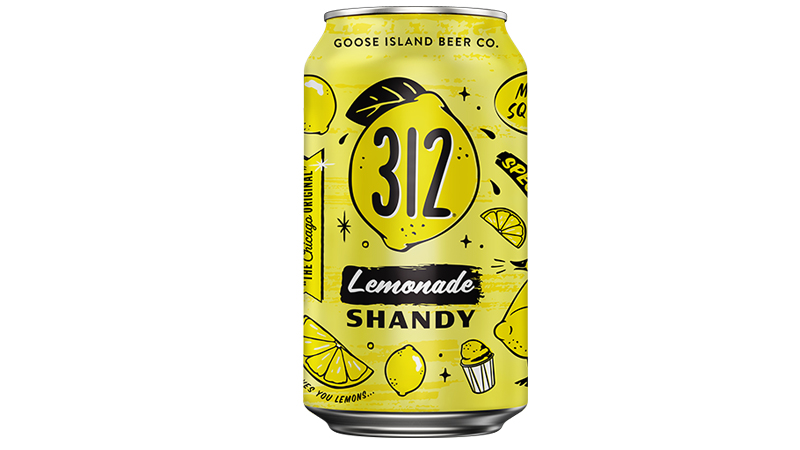 Grolsch
In 1615, a Dutch visionary named Willem Neerfeldt set up Grolsch Brewery in Grolle. In the middle of the Dutch Revolt, it was a difficult period in history and certainly not the best time for a beer company, but Neerfeldt and his family were determined. Around 35 years later, apprentice brewer Peter Kuijper joined the operation, and his third brew created the recipe beer lovers have come to know and expect from Grolsch. The Grolsch Premium Pilsner is the brand's flagship beer and responsible for the most sales, although they also manufacture several alternatives, including an alcohol-free version.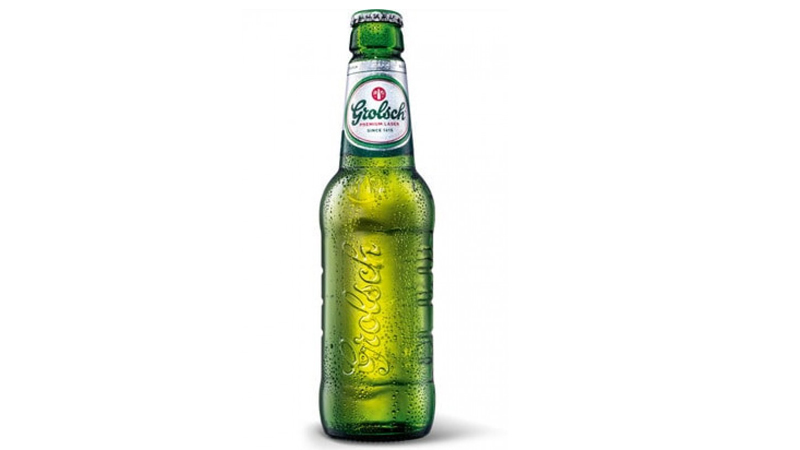 Guinness
Guinness is a dry, dark stout that was founded in 1759. It was first brewed at St. James Gate brewery in Dublin, Ireland, and it is a location where its founder, Arthur Guinness, famously signed a 9,000-year lease. It is now one of the biggest tourist attractions in Europe, receiving millions of visitors each year. Arthur is the man responsible for the brand, and it was his vision that helped the company grow into the massive corporation that it is today. His ingenuity and determination made him succeed in a time when the brewing industry was struggling. Guinness is known for its original Guinness draught, but there are many other products that they make. These include Hop House 13 Lager, Guinness Blonde American Lager, Dublin Porter, Guinness West Indies Porter, and the Nitro IPA.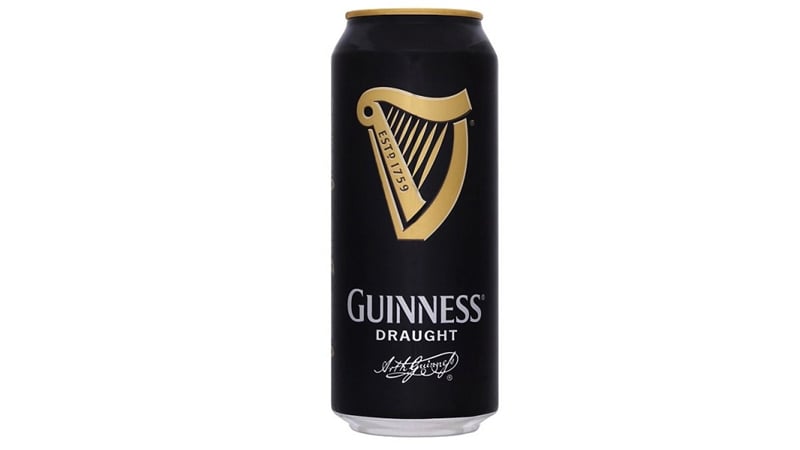 Heineken
There is a good chance you have heard of Heineken because it is one of the world's most popular beers. The brand was founded by Gerard Heineken more than 150 years ago. He was inspired to improve the approach to beer brewing, using a controlled process and quality ingredients. An idea that remains at the core of the company today. It started as a family-owned brewery in Amsterdam but has expanded to become one of the industry's biggest brands. The green bottle and red star on the packaging also make it easy to recognize, while the lager taste keeps customers happy and loyal.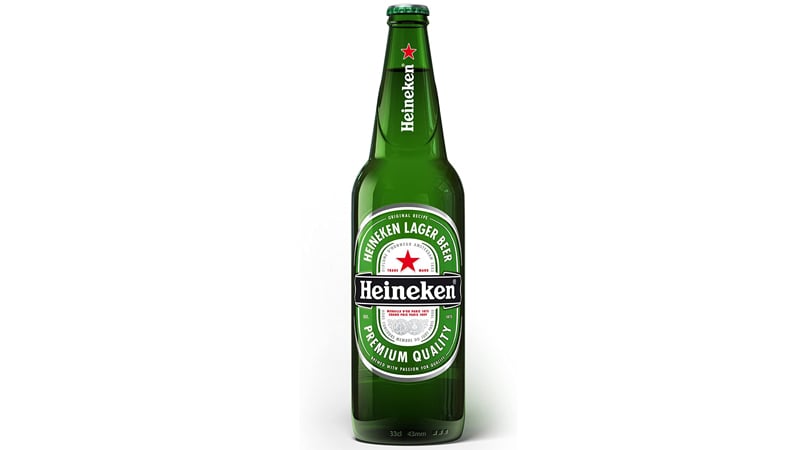 Hoegaarden
Nearly 600 years ago, Hoegaarden was born. Belgian monks created the original recipe in 1445, and by 1726, there were already multiple breweries and hundreds of malt houses in the village. It is not just the impressive history that makes this beer a brand worth knowing, but also the taste. It has an enticing aroma and has been described as having a refreshing flavor with hints of citrus and earthy coriander.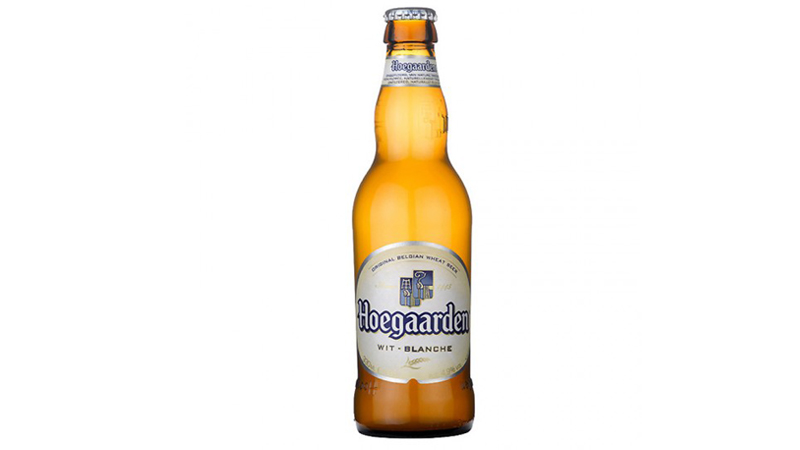 James Boags
Tasmania is known for its pure water supply, and this was why James Boag traveled from Scotland to the island over 160 years ago. He began brewing on the Esk River in Launceston, using the water and natural local ingredients to create beers considered among the world's finest. Fast forward to the present day, and the company still uses Tasmanian water and the highest quality hops and barley to craft a premium product that can be enjoyed locally and across the globe.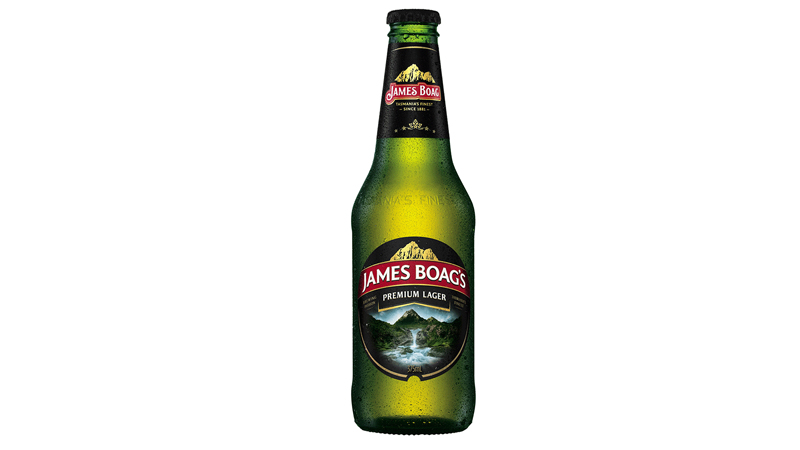 James Squire
James Squire was not a man who followed a traditional path or had an ordinary life. He lived an interesting life and would later become Australia's first brewer. This is a redemption story when a convict turned his life around and later became one of the most popular citizens. He died in 1822, and his funeral is believed to have been the biggest ever held in the colony. One hundred fifty years later, and his name and spirit live on. The brand makes craft beers dedicated to quality and flavor that are perfect all year round.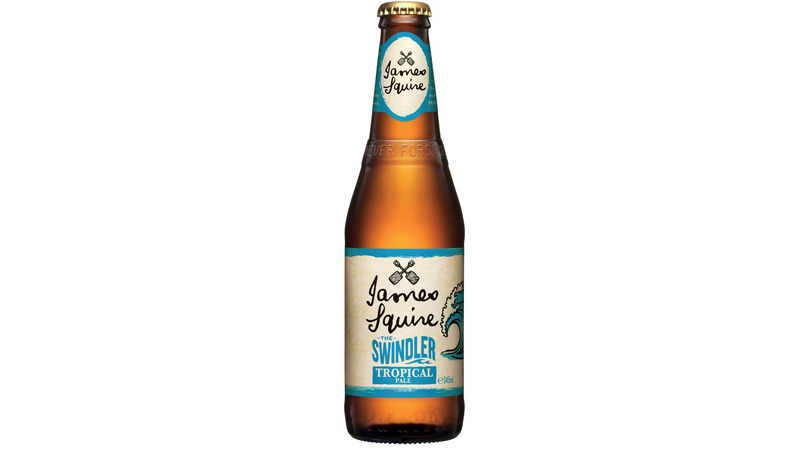 Kingfisher
Many prestigious beer brands come from Belgium or Germany, but Kingfisher is a product of India, and it is the leading Indian beer in the world. It has a rich and interesting history, dating back to Mysore, Bangalore, in 1857. For over 150 years, the company has continued to brew its recipe, which pairs well with spicy food and Indian cuisine. The key ingredients include water, malted barley, glucose syrup, torrefied wheat, and hops. The company is known for its flagship beers, including Kingfisher Strong, which has a higher alcohol content, and Kingfisher Premium, known for its light bitterness and citrus flavors.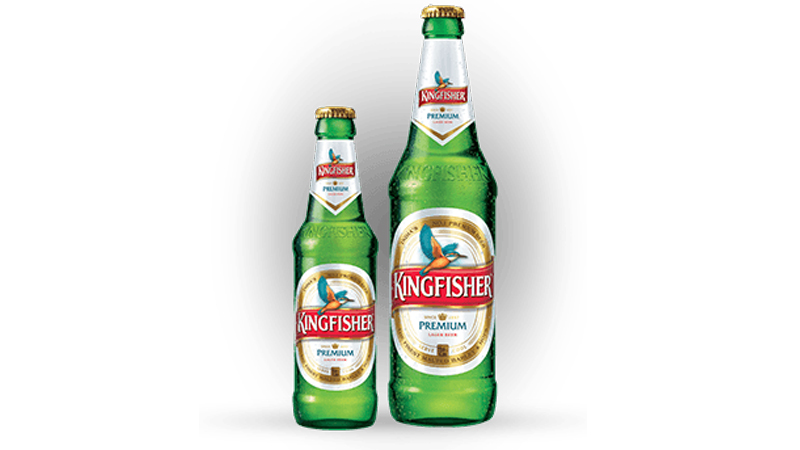 Köstritzer Schwarzbier
Germany is a country that has a rich beer history, and one of its oldest breweries, Köstritzer, can be traced back to 1543. The brewery has the same name as its flagship product, Köstritzer Schwarzbier. It is a bottom-fermented dark beer that is loved for its intense aroma, described as roasted chestnuts, dark honey, sage, and bitter chocolate. Expect an exceptional taste and a foam crown. The high-quality ingredients, a brewing tradition that includes roasting the barley for their malt, and the special recipe have ensured that Köstritzer Schwarzbier is one of the world's most sought-after black beers.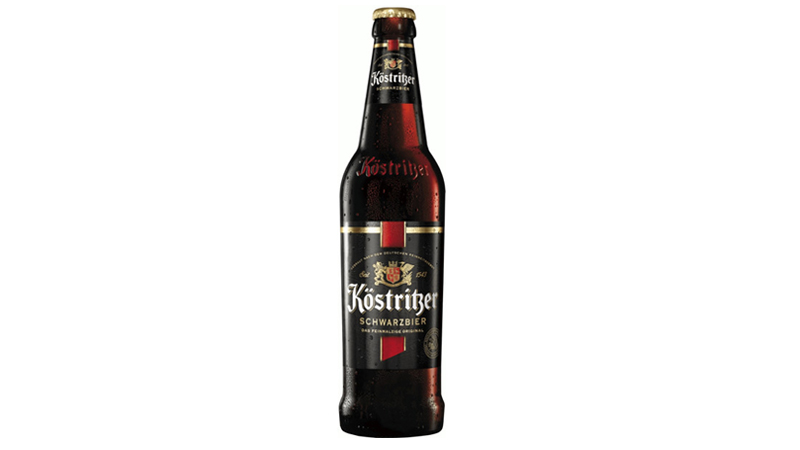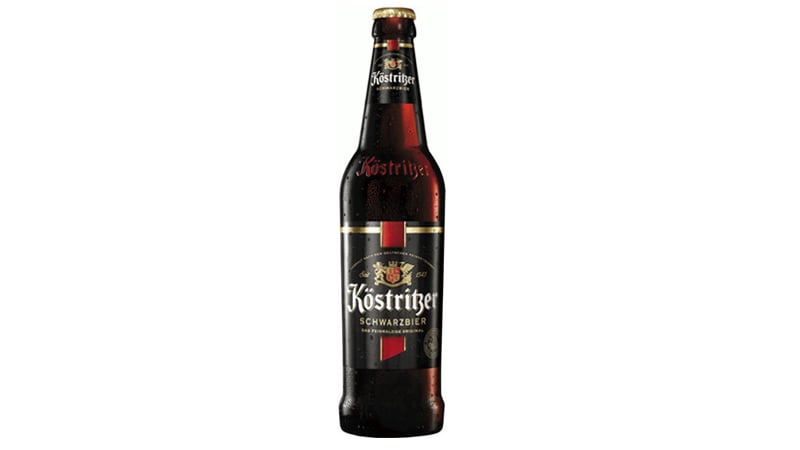 Kirin
The Kirin Brewery Company, Limited was founded in 1888 and is one of Japan's oldest and most popular beer brands. What makes this beer a little different from others is that while many brewers use the first and second press of the wort, Kirin Ichiban only uses the first. The idea is to achieve a taste of exceptional quality, and you can expect a smooth, rich flavor. It has been inspired by the Japanese palate and will pair well with local cuisine to be enjoyed with friends or family. Interestingly, the product is no longer made in Japan, having been acquired by Anheuser-Busch, which took over brewing in 1996.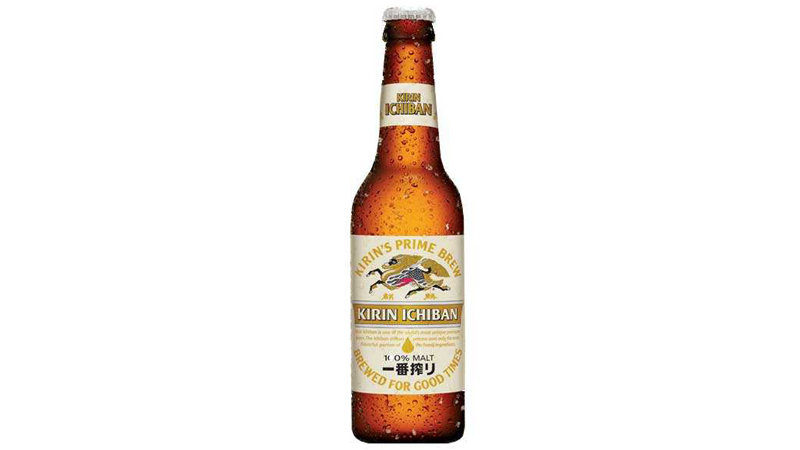 Kona
There is something special about Kona beer, including the story behind its formation. The journey began in 1994 when father Cameron Healy and his son Spoon Khalsa launched the Kona Brewing Company. Their products are inspired by their love of Hawaii and the local brews, and more than 20 years later, they have established themselves as one of the best-selling craft beer brands. That said, they remain passionate about enriching their local community's lives with outreach programs and a focus on sustainability. You can expect refreshing products with a subtle fruitiness, making it the perfect beer to be enjoyed on a hot day with friends or family. Popular year-round beers include the Longboard Island Lager, Big Wave Golden Ale, and Fire Rock Pale Ale.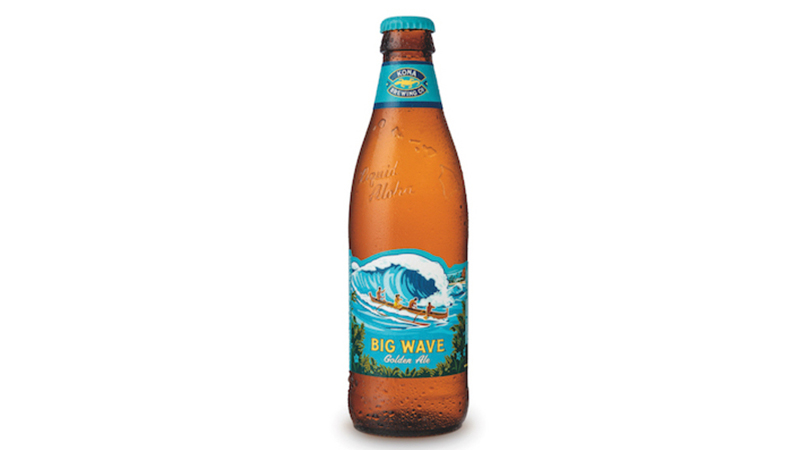 Kozel
You may find the name Velkopopovický Kozel challenging to pronounce, but it is a brand worth knowing. The Czech lager was founded by František Ringhoffer in a town just outside of Prague back in 1874. The original recipe for the black draft beer is still used today, making this drink truly special and rich in history. As for the name? It means 'male goat' in Czech, and the inspiration can be seen on the bottle label. Fast forward to now, and the Kozel beer is one of the best-selling Czech beer brands in the world and has won multiple awards for its excellence.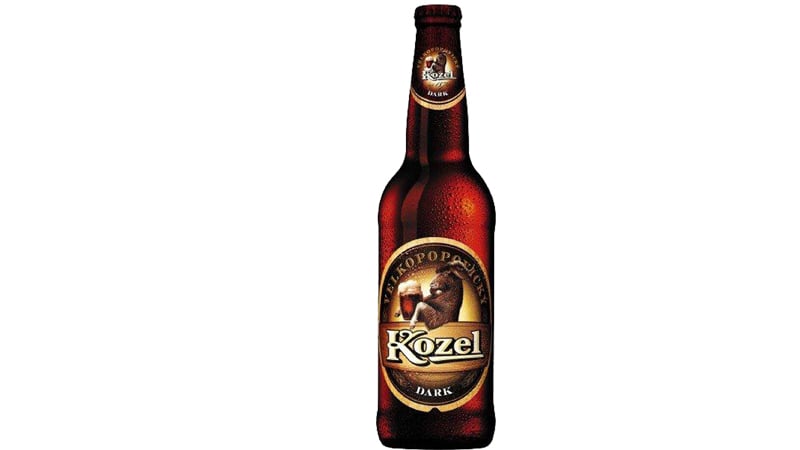 Lagunitas
If you like newer, trendy brands, then Lagunitas is one to add to your list. The brewery was founded in 1993 by Tony Magee in a town just next to Lagunitas, California; hence the name, which Magee thought sounded great. Still, his passion for beer began with a stovetop homebrew kit. It started as a hobby but eventually evolved into one of the fastest-growing craft breweries in the United States before Heineken took over. The brand can be found in around 20 countries, and its IPA and ales have attracted a loyal customer base.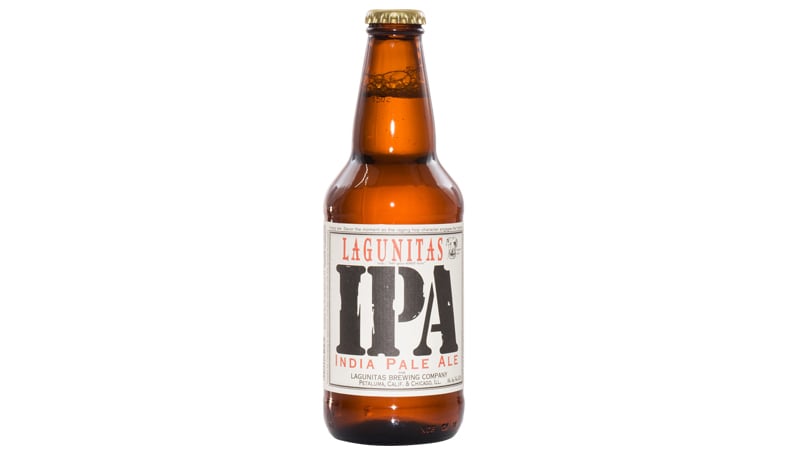 Leffe
One of the oldest and most prestigious beer brands on this list is Leffe. Its roots can be traced back to Belgium and the abbey of Leffe. The abbey was founded in 1152, and the monks started brewing ale in 1240. During the French Revolution, the brewing stopped, and the story may have ended there were it not for Abbot Nys and Albert Lootvoet, who began brewing the ancient recipe again in 1952. There are several beers in the range, each with its distinct taste and appeal.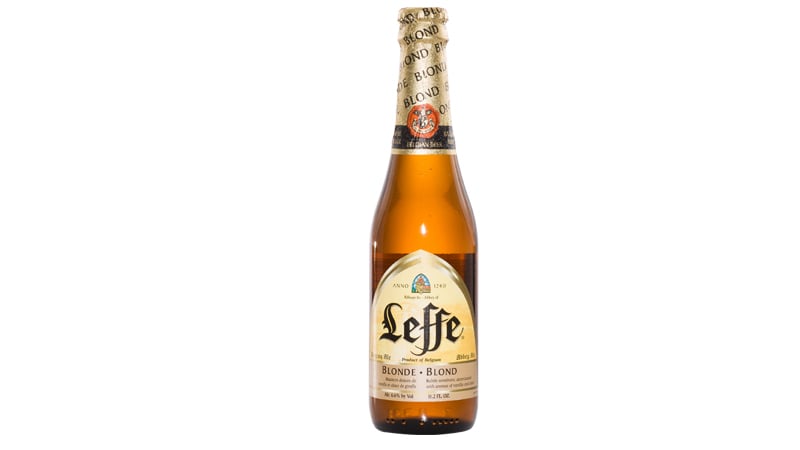 Lick Pier
If you are looking for something slightly different, then Lick Pier, a dry alcoholic ginger beer, is just the thing for you. It is yet another popular offering from Melbourne's East 9th Brewery, and this time, the brand was inspired by the Charles Lick-built pier in California. It is an exceptional product, made in a completely untraditional way but filled with spicy flavor, making it a refreshing choice for summer drinking. Enjoy it with ice or a wedge of lime. It is also gluten-free.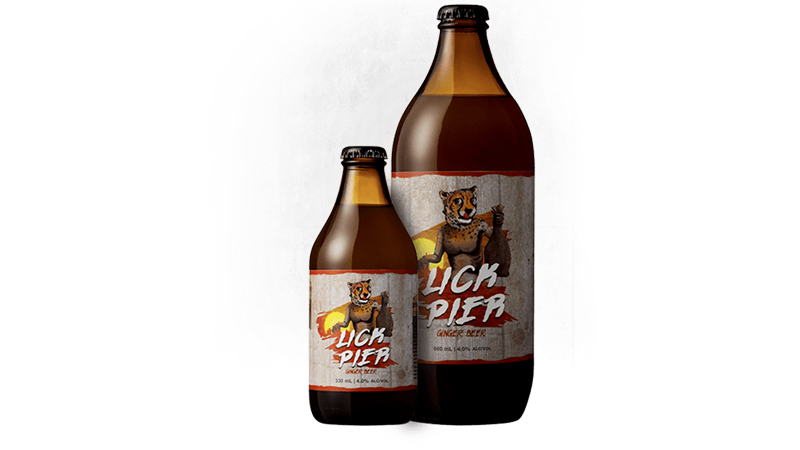 Miller
An American favorite and a mainstay in bars and pubs around the world is Miller. It is one of the most well-recognized brands globally, and it all started in Milwaukee, Wisconsin. For hundreds of years, the company has been in existence, founded by Frederick Miller in 1855 after he emigrated from Germany. Since then, the brand has continued to grow in size and popularity. It is responsible for several different products, including its flagship beer, Miller High Life, which was launched in 1903.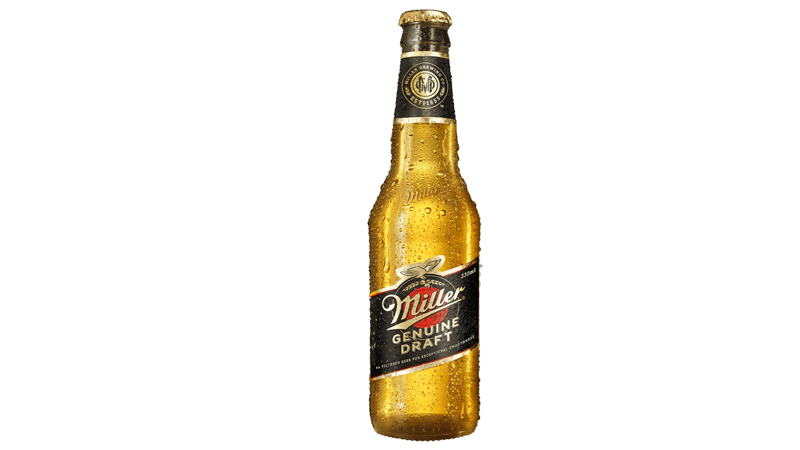 Peroni
Italians are known for their good food and drink, and many would count Peroni among those. The Peroni Brewing company was founded by Francesco Peroni in Vigevano, Italy, in 1846. The first brewery was called Birra Peroni, and because of the quality of ingredients and the area's supply of glacial water, it soon became a sought-after product. Peroni's Pale lager, Nastro Azzurro, is often associated with effortless style, sophistication, and authenticity, and this is the way the brand has marketed itself. In the 60s, they used advertising campaigns that featured a model in a sailing outfit, and a nautical theme was born, a passion held by the Peroni family. It is the ribbon from the sailor hat that inspired the iconic logo of the packaging.
Pilsner Urquell
Pilsner Urquell's history can be traced back to 1842 when brewer Josef Groll created the first pilsner lager at the brewery in Plzeň, a city in the Czech Republic. Groll's invention has forever impacted the beer industry. The company is dedicated to ensuring that those same traditional methods are followed, using the original recipe and striving for the same quality and taste that has been in existence for over 175 years. Their barrel brewing and triple decoction; the process of heating some of their mash three times to enhance the flavor and color, means it takes longer than some other beers, but this is done to create a high-quality product with the perfect balance.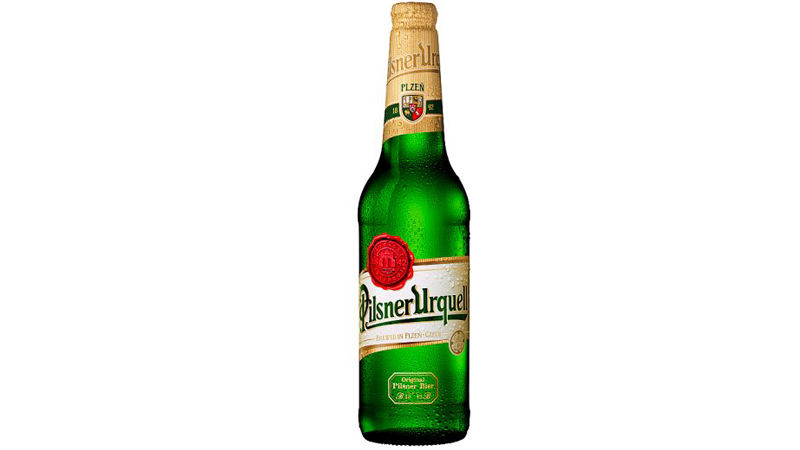 Sample
Fresh, new, and continually experimenting with flavors and tastes, that is how you can describe Sample. The Australian company was founded in 2014 and quickly made a name for itself with its products, which are crafted using all-natural ingredients and it is free of preservatives and additives. The brand has since been acquired by East 9th Brewing.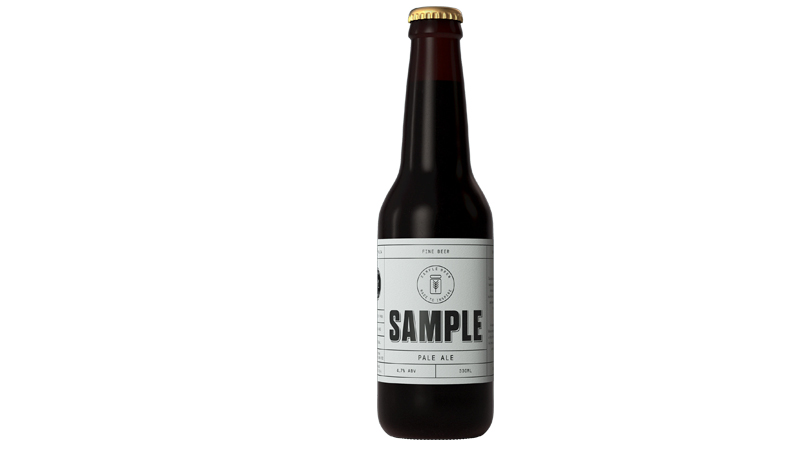 Schöfferhofer
Schöfferhofer is a German wheat beer whose name is inspired by Peter Schöffer, a man with a passion for brewing and an advanced palette. The Schöfferhofer Weizen started in 1978 and was the first wheat beer to be brewed outside of Bavaria. The company has a different approach to tradition. The focus is on creating something modern and sensual, a wheat beer that sets itself apart from the rest. The beer is notably less sweet than other German wheat beers and has a refreshing finish of cirrus and clove. The brand is also responsible for the innovative Schöfferhofer Grapefruit. This is a product like no other, blending wheat beer and grapefruit for a zesty urban creation.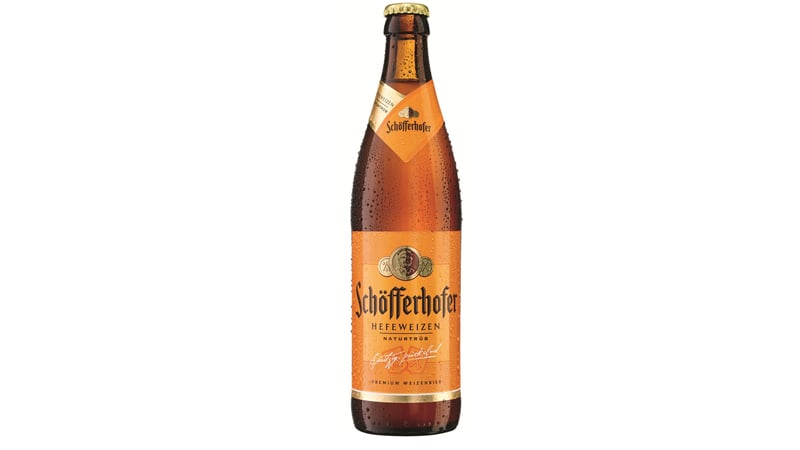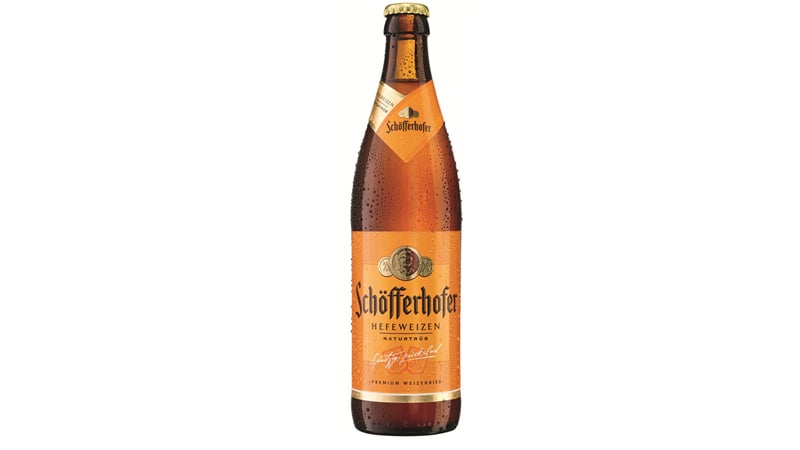 Stella Artois
Another offering from Belgium is Stella Artois, a beer that can be traced back 600 years ago when founded in Leuven in 1366. It was first created as a gift from the brewery to those living in the city. Stella means star in Latin, while Artois is the De Hoorn brewery Master Sebastian Artois's last name. Both the name and a red star are proudly displayed on the label. The beer is a golden color with hop bitterness and a dry finish.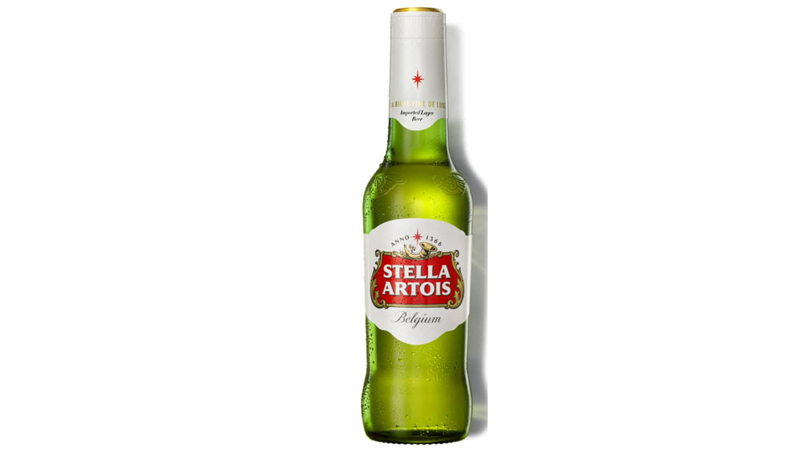 Stone & Wood
Stone & Wood is an Australian beer brand that is dedicated to making good beer. Not only are they focused on the taste of their product, which is brewed slowly and uses four ingredients; water, malt, hops, and yeast, but they also want to give back to the local community with their Stone & Wood's inGrained Foundation; a national not-for-profit. Their story began in 2008 when three friends decided to start their own company from a Byron Bay shed. They have since expanded, with three breweries, the main one in Murwillumbah and smaller locations in Byron Bay and Brisbane.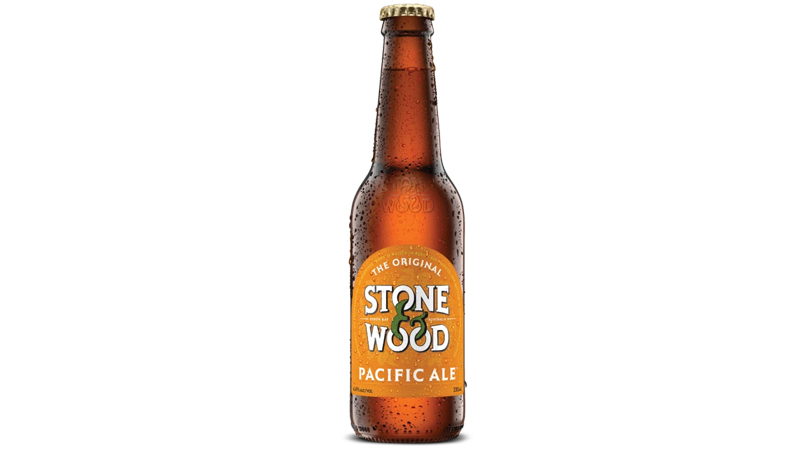 Tiger
The brand has marketed itself as creating a product against the odds, and it must be said that their story is an interesting one. Tiger beer dates back to 1932; it launched in Singapore and became the country's first locally brewed beer. The company states that the product came into existence even though no hops or barley grew, tropical conditions made it difficult to brew, and the heat was intense. Still, they managed to create a beer that is now one of Singapore's most valuable brands, available in 60 countries.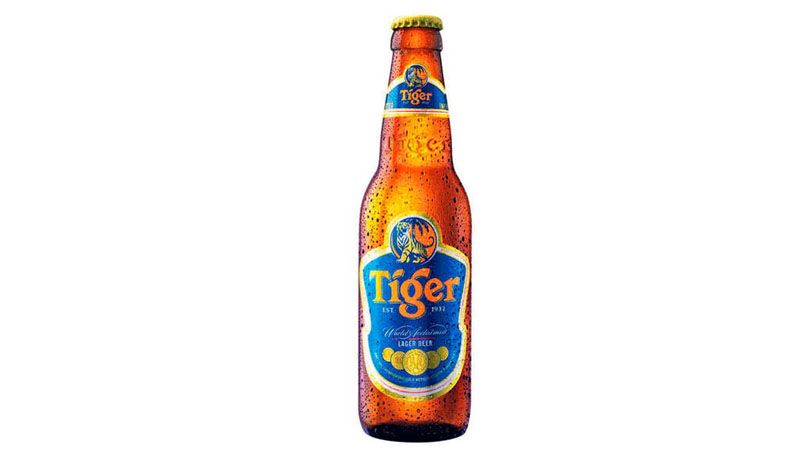 Tooheys
Tooheys brewery is located in Sydney, Australia. It produces both beers and ciders and is a company that has been in existence for hundreds of years. The story starts with two brothers, John and James Toohey, who crafted their beer in Old Sydney Town in the 19th century. Their first beer was Tooheys old dark ale, which was crafted in 1869. Their brand success grew, their location changed, but the company has continued to be inspired by those brothers, evolving into what it is today.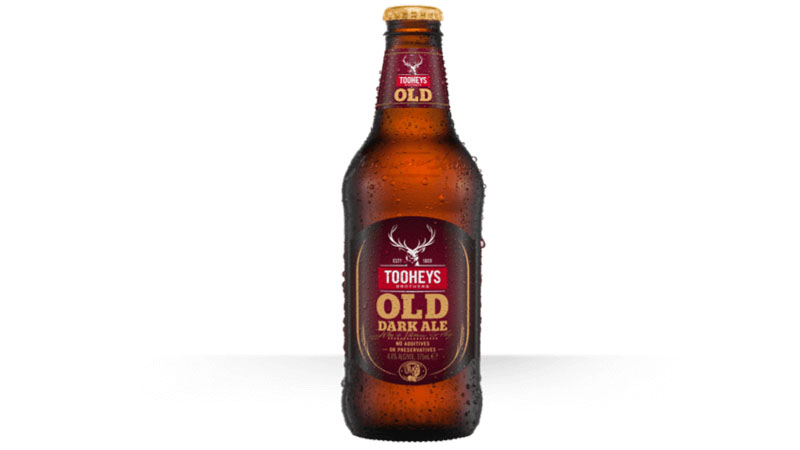 Tsingtao
For a long time, Tsingtao was the most popular product in China, although Snow has recently overtaken it. That said, it is still one of the most prestigious and sought-after brands, being sold in over 70 countries or regions. The Tsingtao Brewery was founded by British and German settlers in 1903 in Qingdao and is brewed using a German technique but uses mineral water from the local Laoshan spring. The water, together with malted barley, rice, and yeast, has created an easy-to-drink pilsner, one that is smooth, clean, and has a distinct flavor. Tsingtao is an award-winning beer and pairs well with various food dishes.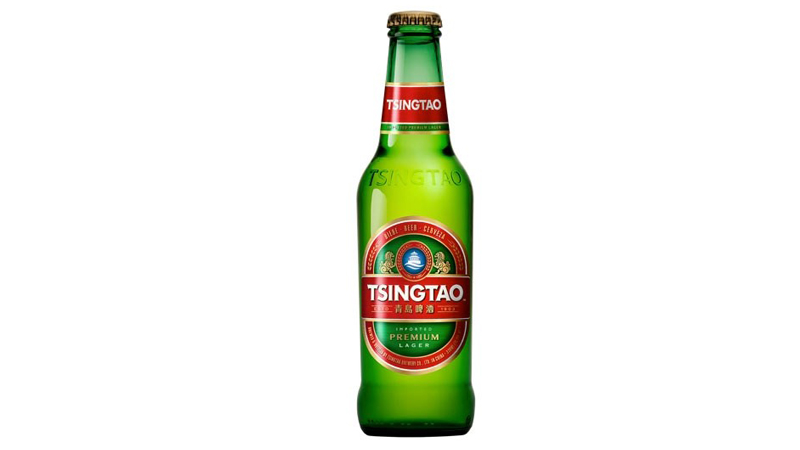 Weihenstephaner
If you are impressed by beer brands with a long history, then Weihenstephaner will immediately appeal to you. It is a brand that has withstood the test of time, and its origins can be traced back almost 1000 years to the monastery brewery of the Benedictine monks. The Bavarian State Brewery Weihenstephan is considered the oldest existing brewery globally, making this brand impressive because of its history, quality, and tradition. The brewing cultures have evolved over the years with modern technology, but the brand remains dedicated to producing something they can be proud of.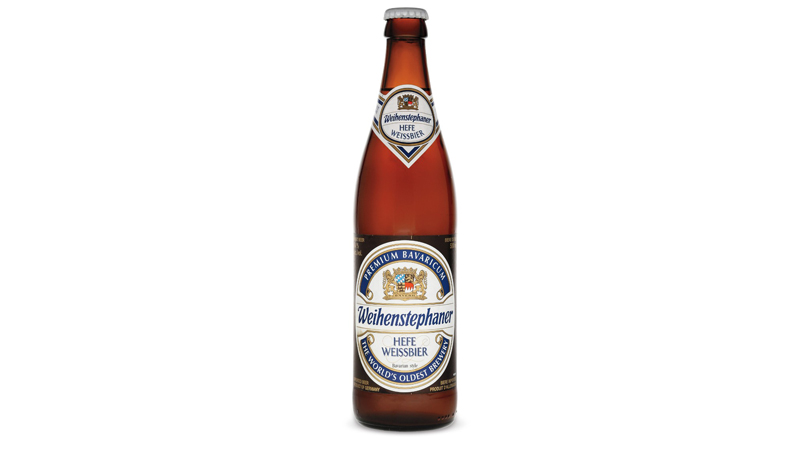 White Rabbit
White Rabbit, whose name refers to Lewis Carroll's 'Alice in Wonderland,' has been named the best beer in Australia at the Australian International Beer Awards. It is a brand that continues to increase in popularity. Originating in Healesville, Victoria, it was always going to be different from the rest. It was started by a group of friends who were inspired to brew a hop-driven American Pale Ale. It has since expanded and relocated to Little Creatures Village in Geelong, with a selection of products to choose from with complex flavors, coupled with the super cool packaging; this is a beer many people want to be seen drinking.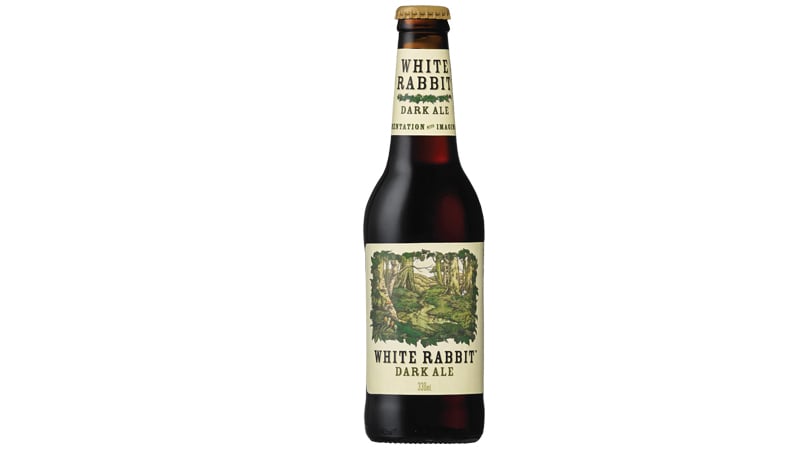 Types of Beer
There are various types of beer, but the main difference is the yeast used to ferment. Depending on the fermenting process, which can be top-fermentation or bottom-fermentation, a beer is either a lager or an ale. Later, various flavors and brewing styles can evolve into different sub-categories like pale ale or stout, which is crafted using ale yeast strain. There is also spontaneous fermentation, responsible for Lambics and sour beers. This process happens when beer is exposed to yeast and wild bacteria. There are thousands of breweries, each with unique recipes and approaches to brewing, ultimately influencing the taste. That said, there are ten main types of beer to know, as listed below.
Ale
Ales are created through top fermentation, a method that uses warmer temperatures for yeast to ferment. The yeast in ales has a higher tolerance for alcohol. The result is a flavor that is sweet, full-bodied, and can be floral or fruity. Ale and lager are the two main types of beer.
Lager
Unlike ales, lagers use lower temperatures for fermentation of the yeast. They are fermented from the bottom up and use slow fermentation. The bottom-fermented beer can have a range of colors, from pale to dark, but the former is the most popular. Some well-known and sought-after lager brands include Miller High Life and Budweiser.
Porter
Porter is a style that originated in the United Kingdom in the 1700s, with its name reflecting its popularity in the street and river ports. They are brewed with top-fermenting ale yeast and are known for their dark appearance. They tend to be sweeter than stouts and can have a warm, chocolatey, or caramel flavor and dry malty bitterness. These are the perfect beers for colder climates and seasons, but that is not to say they cannot be enjoyed all year round, too.
Stout
There are many similarities between porters and stouts, but stouts use malted roasted barley, while porters generally use unmalted. Stout is a top-fermented beer that is dark in color, and although there are many variations, they tend to be strong full-bodied beers. One of the most popular and well-recognized stouts is the Irish traditional beer, Guinness.
Blonde Ale
One of the most easy-drinking beers is a blonde ale, defined by its light appearance, a yellow or golden hue, and balanced flavor. It can have a sweet malty taste and light to moderate hoppy bitterness. Blonde ales tend to be smooth, with a slightly dry finish, and are perfect for warm weather.
Brown Ales
As the name suggests, brown ales have a darker brown coloring, ranging from ruby hues to amber. The name can be traced back to London when brewers used the term. The beer is brewed from 100% brown malt, and although there are many variations, it can be recognized for its malt flavors and mild bitterness.
Pale Ales
Pale ales are among the most popular beer styles, but the term is a broad one and can include American pale ale and English pale ale. The beer is created using top-fermentation and pale malt and tends to be light in color, medium-bodied, and easy to drink.
Wheat
Wheat beer is a top-fermented beer that uses a high percentage of malted wheat, in addition to malted barley. They tend to have a light, citrusy flavor making them easy to drink. Although it is traditionally from Bavaria, there are various versions, including German, Belgian and American styles. The American approach has a cleaner taste and uses American yeasts. Many people like to pair their wheat beer with a slice of lemon, lime, or orange.
Pilsner
Pilsner originated in the Czech Republic. One of the most famous pilsners is Pilsner Urquell beer. It is believed that Bavarian brewer Josef Groll made his first batch at the Czech Plzeňský prazdroj brewery by accident. That was back in 1842, and the pilsner lager has become one of the most sought-after beers around the globe because of its light taste.
Sour Ale
Another form of fermentation is a process called spontaneous fermentation. This happens when adding wild bacteria and yeast into the brew, and sour beer is created this way. Brewers have found various ways to make this happen to influence their beers' taste, giving them distinctive flavors. The beer originated in Belgium but is gaining popularity worldwide, especially for those who want something tart, sour, and different. It doesn't taste like your average beer.
FAQs
What are the top 10 beer brands?
Determining the top 10 beer brands is an answer that will be based on specific tastes and the country from which the individual comes from. For example, the taste of Americans will differ from Germans. That said, many prestigious brands have withstood the test of time and continue to sell high volumes of products each year. These include Budweiser, Coors Light, Heineken, Brahma, Tsingtao, Bud Light, Snow, and Miller.
What are the top 10 best beers in America?
There are a few contenders for the top-selling beers in America, and the list would be incomplete without the mention of Bud Light. It is considered to be the nation's best brand. By sales volume in America, other popular options include Coors Light, Budweiser, Michelob Ultra, Miller Lite, Busch, Busch Light, Corona Extra, Modelo Especial, and Heineken.
What are the top 10 best beers in Australia?
Australia is home to several brewing companies, some have been in existence for hundreds of years, and others are more recent trendy offerings. Some of the best beers proudly made in Australia include Coopers Pale Ale, Cascade, Tooheys, Carlton Draught, Victoria Bitter, and Crown Lager. You should also know popular brands such as White Rabbit, Doss Blockos, Stone & Wood, James Squire, and James Boags.
What is the best-selling beer in the world?
The best-selling beer in the world is Snow beer, retailing 5.4 percent of the global market share. Despite this, Snow is mostly only sold in China. It is also considered to be a very cheap product, which also affects its popularity. Other big beer brands in the world are Budweiser, Heineken, and Stella Artois.
Does gluten-free beer taste good?
Beer is traditionally made with four key ingredients, water, yeast, hops, and malt, and it is the latter that contains gluten. In beer, the malts used are often barley, wheat, or rye, but in gluten-free products, alternatives like sorghum syrups can be used as the base. Although not all gluten-free beers are made equally, and some brands will be better than others, the process has become more common with some good beers on offer. These include Stone Brewing Co. Delicious IPA and Ipswich Ale Brewery Celia Saison. Gluten-free beer does taste different, although not necessarily in a bad way, and some people report feeling less full and bloated after drinking it.
SUBSCRIBE TO OUR NEWSLETTER
Subscribe to our mailing list and get interesting stuff and updates to your email inbox.