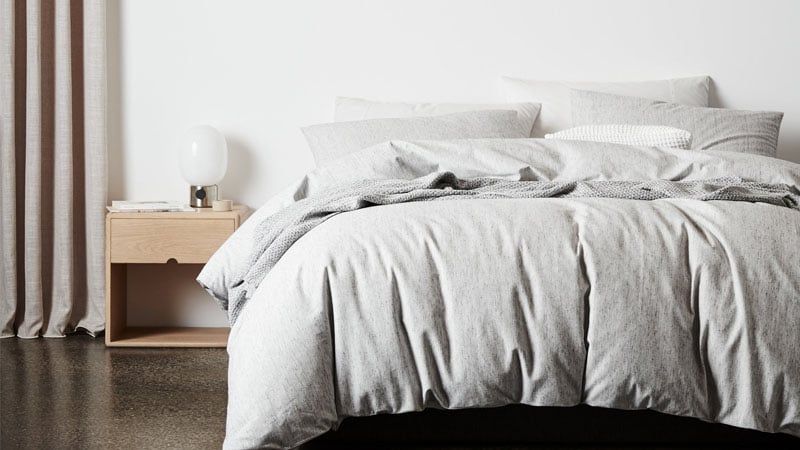 Bed linen is a broad term used to describe several bedding items, including sheets, pillowcases, blankets, quilts, and duvets. These items are used on the bed for warmth, comfort and to improve the overall sleep environment. There is a lot of choice from different fabrics, thread counts and quality, colors, prints, and patterns. It can be overwhelming trying to determine which material has cooling properties or can wick away moisture. Plus, consider elasticity, breathability, and functionality. The good news is, we have all the information you need to help you find the products that best suit your style, preference, and sleep needs. Keep reading to find out more about these brands with a superior quality that can help you create the bedroom of your dreams.
What is Bed Linen?
Bed linen is a broad term used for several bedding items, including fitted sheets, pillowcases, duvets, blankets, and quilts. These items are used on the bed for warmth, comfort and to improve the overall sleep environment.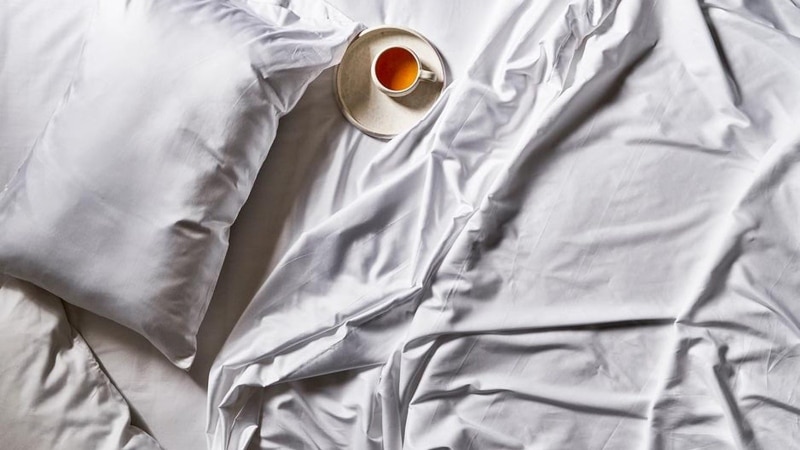 Bed Linen Types
There are various types of bed linen to choose from, with different fabrics, thread counts and quality, and colors, prints, and patterns. Other things to consider include elasticity, breathability, and functionality. These items are essential for ensuring you get a good night's rest and experience the optimal sleep environment.
Top/ Flat Sheets:
A top sheet lies flat on the bed and is used by the people sleeping within it to cover them. The purpose of the top sheet is to place it underneath the bed covers, for example, the duvet and quilt, and can help protect them; it does this by creating a barrier and reducing the spread of bacteria. During hot nights and summer months, sometimes this sheet is used instead of a blanket.
Bottom Sheet or Fitted Sheet:
A bottom sheet is a fabric that you may be on top of. Depending on your preference, it is designed to protect the mattress and can be a fitted sheet or occasionally another flat sheet.
Comforter:
A comforter or duvet is bedding filled with a soft inner to provide you with warmth and ensure your comfort. This can include down, feathers, wool, or synthetic fibers. There can be different thicknesses and designs for winter months and summer ones. The difference between a comforter and a duvet is that the duvet comprises two pieces; the inner and then a cover, whereas a comforter is just one.
Bedspread:
The bedspread is a set of fabric that covers the bed and pillows. It is mainly for decorative purposes, as you can pick a style, color, and print to suit your taste and match your room's decor. It should fit the entire bed, with enough room to drape over the edges.
Coverlet:
A coverlet is a piece of fabric placed between the duvet and the sheets and can provide an extra layer of warmth. It also serves a decorative purpose. Some individuals may opt to use the coverlet in the warmer months instead of their duvet or comforter.
Blankets:
Blankets are a piece of cloth that can be designed from several fabrics to provide warmth. They can be thick or thin, depending on the temperature, and are used to trap body heat. A blanket is often draped over the end of the bed.
Duvet Cover:
A duvet cover will go over your duvet inner and serve a decorative purpose and a protective one. They close around the duvet inner with snaps, buttons, or sometimes zips and help keep it from dirt and grime. The cover is much easier to clean as it can be easily removed. Duvet covers are available in a wide range of different fabrics and thread counts.
Bed Linen Fabrics
The appeal of bed linen is that it is created in many different fabrics. These have different qualities, including cooling properties, wick away moisture, and various feels. There are natural and synthetic fabrics with varying prices. This allows you to choose something within your budget that is most comfortable for you and your sleep environment.
Bamboo:
Bamboo is created from fibers extracted from the bamboo shoot during a mechanical process. It is gentle on the skin and softer than cotton and linen, hypoallergenic, and moisture-wicking. Your sheets can keep you warm in winter and cool in summer, helping to regulate your body temperature.

Cotton:
Cotton is one of the most popular fabrics for bed linen because it is a natural fiber; it is breathable and comfortable. The fabric can be used all year round and help to keep you warm and dry or cool during the heat. You can also purchase various thread counts, making this a luxurious option that can be great for your skin.
Tencel:
Tencel is a natural, breathable fabric that feels smooth to the touch. It is derived from wood pulp and is a popular choice for those who get hot at night or for the warmer months. It is moisture-wicking and hypoallergenic, but it is also an appealing option for bed linen because of its appearance.
Linen:
Linen has hypoallergenic properties, can help with temperature regulation, and is incredibly durable. It is also antistatic, absorbent, and wears well, often getting softer after washes. This makes it a popular choice for bedding as it can feel soft and provides a comfortable night's rest.

Chambray:
Chambray is a cotton plain weave fabric that is soft and lightweight. It can keep you cool during the warm months and is breathable. It looks similar to denim, making it a stylish choice for bedding.

Polyester/Synthetic:
Polyester and synthetic fabrics are very durable and often inexpensive. This makes it a good choice for someone on a budget or if you like to change up your linen often. It is also easy to machine wash, wrinkle-resistant, and can be soft.
Weaves
Weaves refer to the way the threads of two sets of yarn are interwoven. They can be breathable, smooth feeling, and comfortable. When it comes to the best weaves for bedding, these are considered to be percale and sateen.
Percale:
Percale is a tight weave often used for bed linen and has a thread count of 200 or higher. It can be cool to the touch and is fantastic for those who get hot at night or live in a warm climate. Percale weaves are luxurious, breathable, and soft.

Sateen:
Sateen has a distinct appearance because of the weave method used to create it; one yarn under and three over. It can be heavier and warmer than percale. It is also breathable and suitable for sensitive skin as it is not abrasive. Sateen looks excellent, draping well and having a silky appearance and soft feel.
How to Choose Thread Count
Thread count is the term used to refer to how many threads there are per square inch. They are horizontal and vertical. Higher thread counts are associated with better quality and softness and are also considered more luxurious. They can help with cooling and do not trap unnecessary heat. Unsurprisingly, they also cost more. Good sheets should have a thread count of 200 to 800. There are also higher thread counts, sometimes over 1,500. That said, your recommended thread count should be a minimum of between 200 to 400.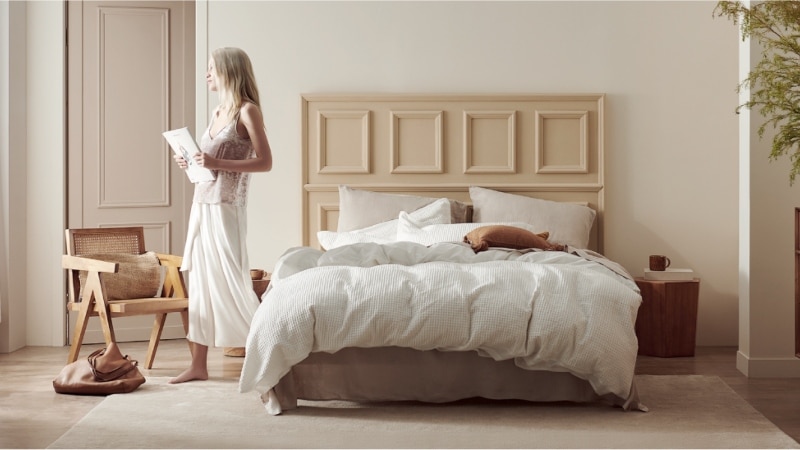 Bed Linen Brands for 2022
When it comes to shopping for bed linen, there are many options to choose from, but some brands have set themselves apart from the rest. This is for a wide range of reasons, including quality, price, and ingenuity. Having a good sleep environment is essential; after all, we spend a third of our lives sleeping.
1. Coyuchi
Coyuchi is a brand founded in 1991 and has been making stunning organic cotton linens for 30 years, which are soft, strong, and luxurious. There is a wide range to choose from, including bedding, sheets, duvet covers, and blankets. Each piece is designed using only 100 percent organic cotton and no synthetic materials; this ensures comfort and that the products are toxin-free.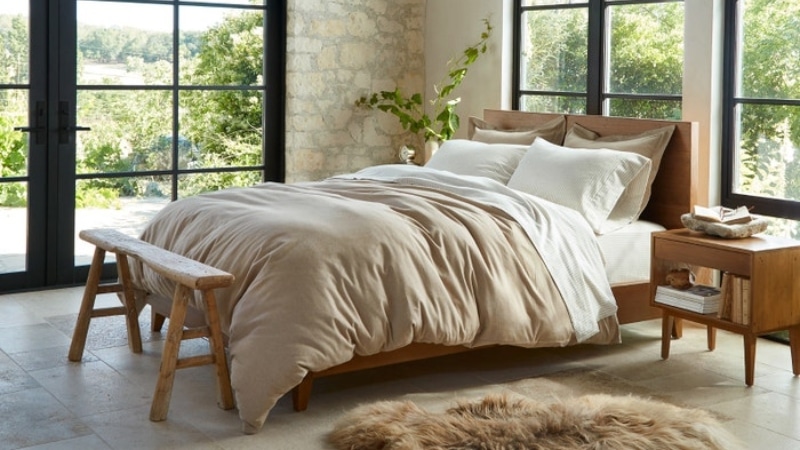 2. Brooklinen
The idea behind Brooklinen is simple; great quality products are created from the best materials and offered at fair prices. They can do this by cutting out the middleman. Founded by Vicki Fulop and Rich Fulop, they created the company to provide customers with comfortable and gorgeous sheets and at a fair price. Signature products include Classic Core Sheet Set, Luxe Hardcore Sheet Bundle, and Super-Plush Bath Towel Bundle. A significant pro to purchasing from this brand is that they offer a 365-day warranty so that if your product rips or frays, they will replace it.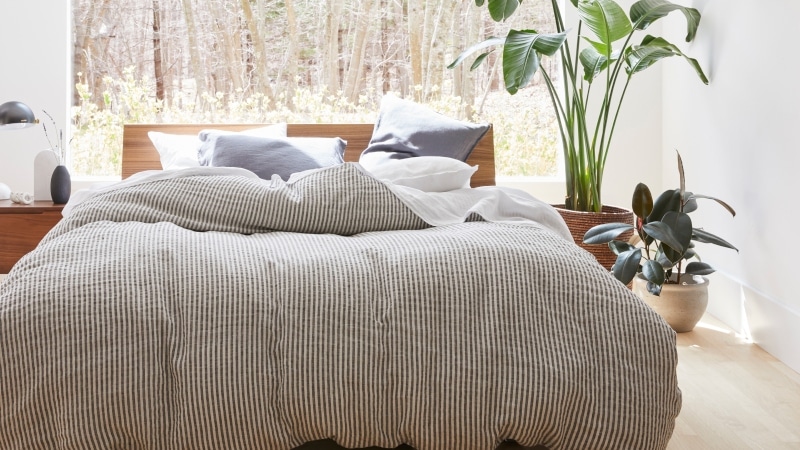 3. Frette
While some brands are new offerings to the market, Frette has been around for 160 years. It works with skilled Italian artisans to create products that it can be proud of and has become known for its luxury linens. It offers customers linens that are comfortable and finished with original designs, which are often a favorite in top-tier hotels. If you want to sleep well and get excited every time you enter your bedroom, this is the brand for you.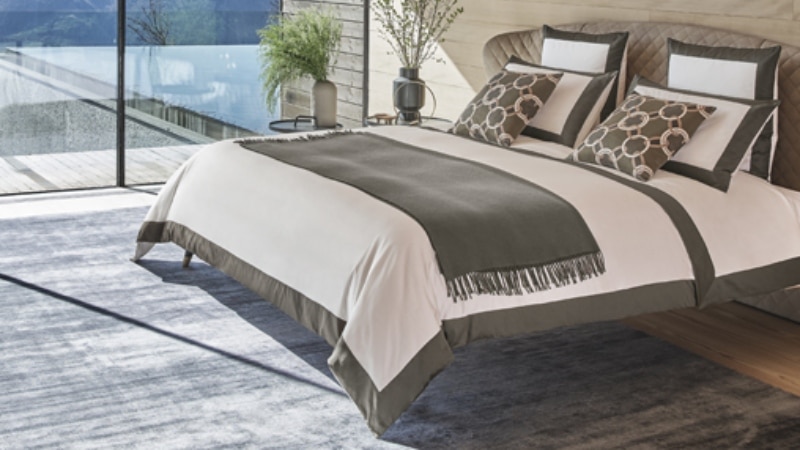 4. Cozy Earth
A favorite of celebrities and home lovers across the globe, Cozy Earth is a fantastic brand for many reasons. Still, most importantly, they have created bedding that helps you sleep at the right temperature. They wick moisture, are breathable and are 50 percent less humid. Other highlights include softness and comfort, enhanced weave quality, and items that are free of harsh chemicals and dyes. Products are also easy to wash and stain-resistant.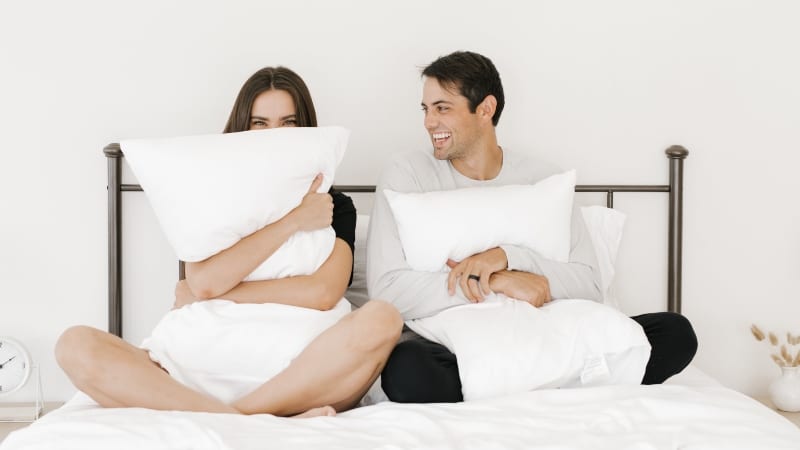 5. Peacock Alley
Peacock Alley was founded by Mary Ella Gabler, whose vision was to make and sell bedding that is beautifully crafted and of great quality. The products are simple, timeless, and classic, designed to last for years to come and be enjoyed as an everyday luxury. The journey started in 1973 when Gabler began selling patchwork pillows to Neiman Marcus for its storied Fortnight celebration. The business has gone from strength to strength, and Gabler has played a significant role in establishing the luxury linen market in the United States.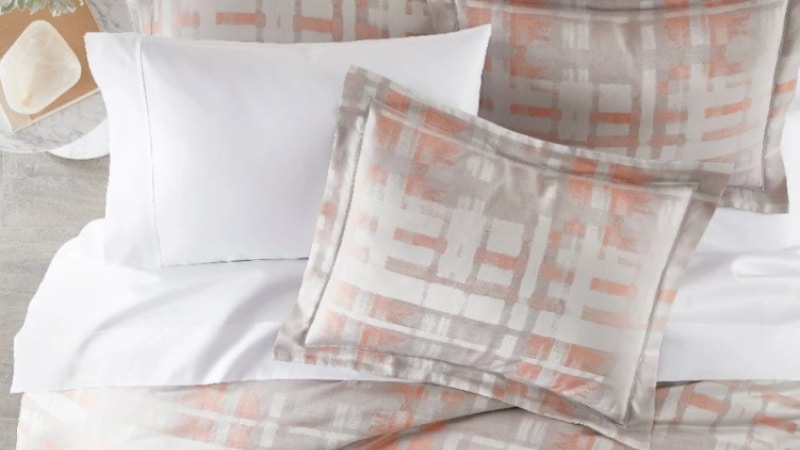 6. Parachute
Parachute is a line that believes that great importance should be placed on taking care of your home as this directly affects your well-being. This is why they focus on producing premium quality bedding and decor. They offer free shipping and returns, as well as a 60-day trial. Founded by Ariel Kaye in 2014, the brand has earned a legion of loyal fans who love the comfort and quality of the bedding. There are several fabrics to choose from, including percale, sateen and linen, and various colors and patterns, allowing you to find something to create the bedroom of your dreams.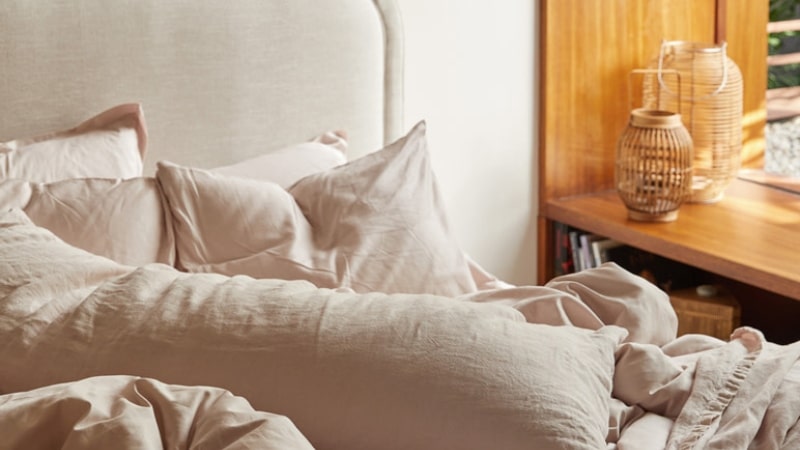 7. Sheridan
Sheridan Australia is your go-to destination for quality homewares, beddings, and accessories. Founded by Claudio Alcorso, the company has been in business for over 50 years, working with artists and artisans to produce products that suit every lifestyle. For ease of use, the website lets you search based on several categories, including thread counts, sleep position, fabric types, and weighting; you don't need us to tell you why this is incredibly convenient and clever.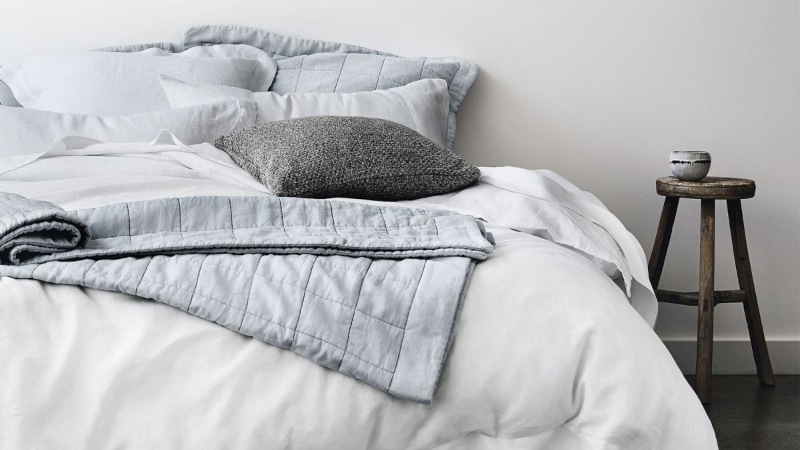 8. Country Road
From quilt covers to silk pillowcases, the Australian lifestyle brand Country Road has a wide variaty to choose from. Founded in 1974, the brand offers a home range that includes bed linens with classic and modern designs that are made to last. Created using premium fabrics with a focus on workmanship, the company also supports local communities and manufacturers.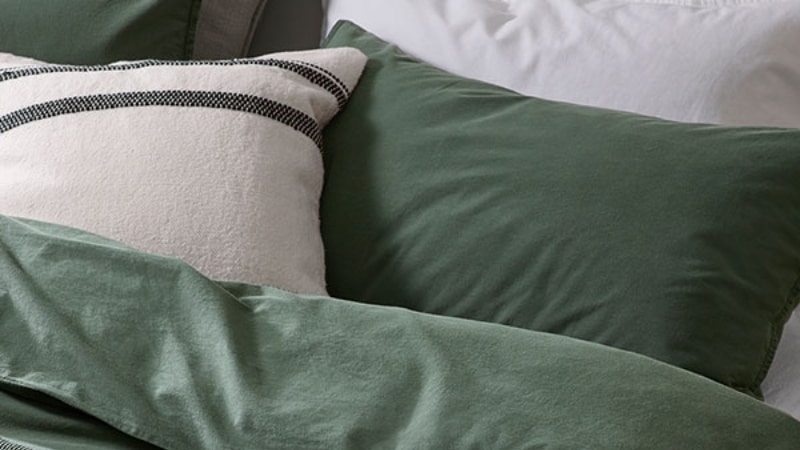 9. Bed Threads
Bed Threads is yet another fantastic linen brand to know. All the beddings are made from 100 percent linen, which is breathable and soft. The company focuses on grams per square meter (GSM), and their French flax linen is 170 GSM. What does this mean? Well, it's an excellent weight for bedding because it is both comfortable and durable. The great thing about these products is that they will wear well, and if cared for correctly, will become even better over time and with use. At affordable prices and with a range to choose from, this may be your go-to place for all your future beddings.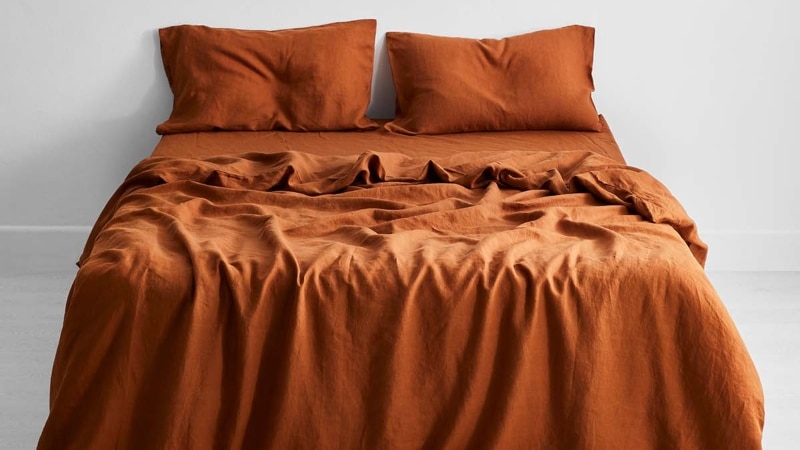 10. Linoto
Linoto focuses on producing 100 percent linen bedding to make your home look beautiful and enhance your sleep experience. The quality of the fabric and their care in their workmanship have set them apart from other companies. Jason Evege, founder and creative director, created the brand in 2007 after realizing that there was a gap in the market; he could not find real linen sheets that were simple, modern, and available at a fair price. What started as making his own linen sheets for friends and family has blossomed into a thriving business. All products are made in a workshop in Westchester County in New York and are shipped in plastic-free recycled packaging.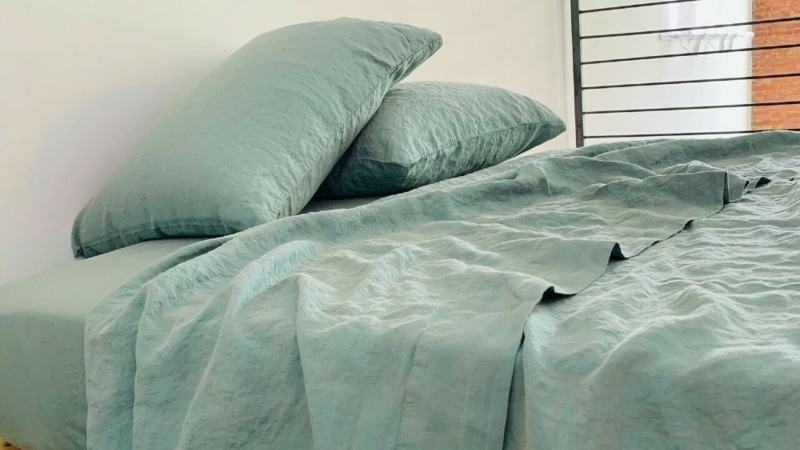 11. The Citizenry
The Citizenry is a brand that is ethically crafted. By collaborating with local artisans to create beautiful premium quality products, each item is handcrafted and hand-numbered. This makes them incredibly special because there are limited quantities available. It also helps support local communities by supplying their workers with fair wages and providing a good working environment.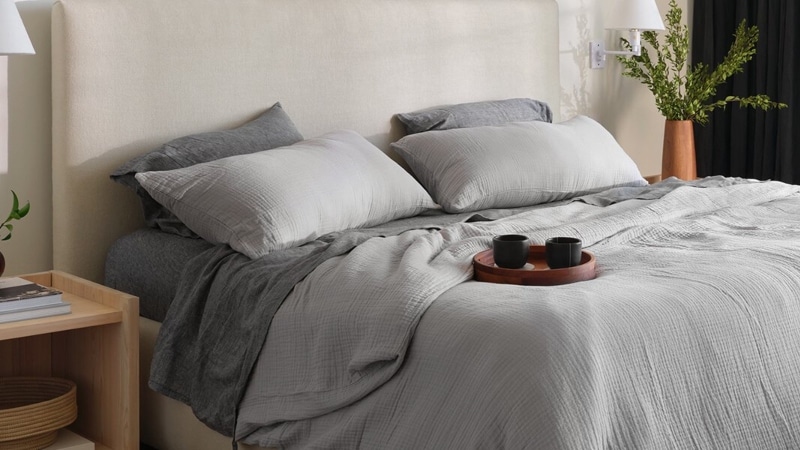 12. Adairs
Adairs' history can be traced back to 1918, where it began as a family-owned brand. It has not existed for all this time for no reason. This brand values its community, works with local Australian artisans, and focuses on quality and design, finding products you love. The company is also dedicated to giving back, with causes including the environment, helping with bushfire relief, and working with Orange Sky to help positively impact the homeless individuals in Australia with profits from their reusable bags.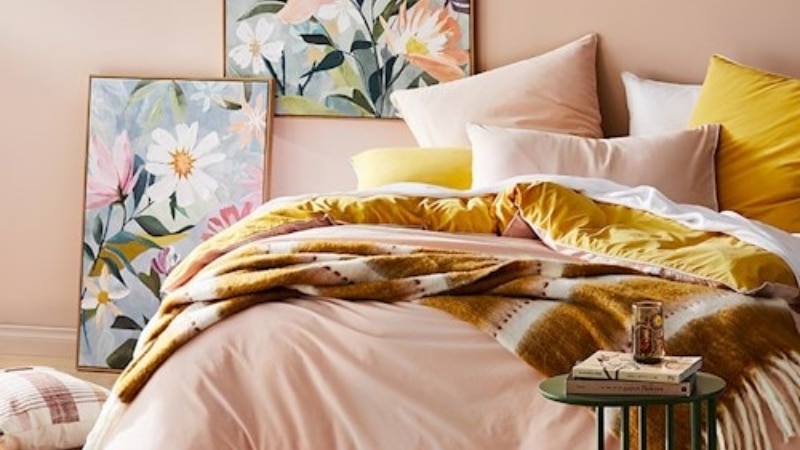 13. Canningvale
Luxury linen can improve your sleep quality and make you happy to spend time in bed, where we spend a third of our lives, after all. However, it can be costly, especially if you intend to replace them regularly. Canningvale was founded in 1977 by father and son Giovanni and Frank Prainito, and since its inception, it has been dedicated to selecting only the highest quality materials. The products are of exceptional quality and built to last for many years. This is the inspiration behind their designs and the colors they create their beddings with so that you can enjoy them for years to come. They are timeless and classic. In fact, they come with a 5-year warranty, which proves just how seriously Canningvale takes its commitment to its consumers.
14. Cultiver
Cultiver was founded by Nicolle Sullivan and is a luxury bed linen brand that focuses on high-quality products. They come in a wide range of colors and are made from 100 percent European flax, sourced from across the world. This can help you sleep cool and improve your sleep environment. The sheets are comfortable, durable, and long-lasting, and no harmful substances are used during the manufacturing process.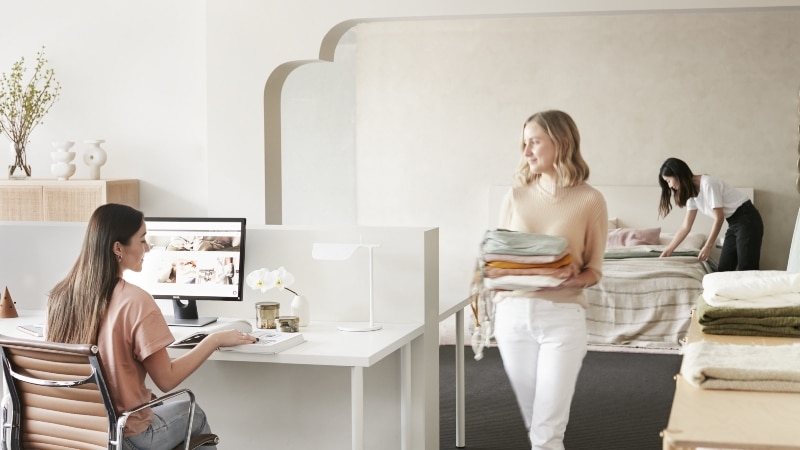 15. Pure Parima
Founded by Parima Ijaz, she intended to shake up the bedding industry with her brand Pure Parima. It is focused on producing high-quality bedding that provides the utmost comfort and uses only certified materials and non-harmful substances. They are so passionate about their products that they offer customers a risk-free trial; you can return your purchase within 100 nights if you are not completely satisfied. Shipped in sustainable packing, this is the perfect gift for yourself or others.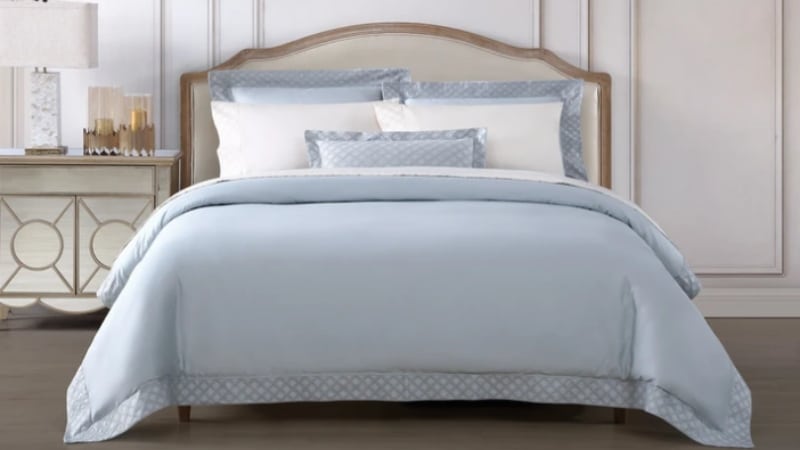 16. Aura Home
Aura Home was founded by Tracie Ellis in 2000 and has grown to become a brand synonymous with the premier designer bed linen. The products are designed in Melbourne. In addition to being of great quality, they are also elegant and luxurious, created using an appealing range of colors and iconic patterns and prints made from tactile natural fabrics.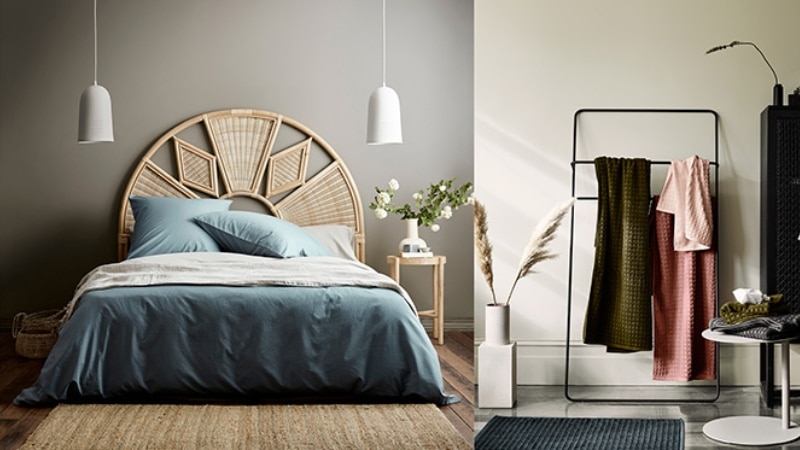 17. Gorman
Gorman was founded by Lisa Gorman, who had a love for fabric since childhood; she designed clothing for her and her sister's Barbie doll collection. Her passion has evolved with time, and she is now a successful business owner whose products are easily recognizable because of their interesting patterns and prints. They are fun, bright and bold, and can completely transform your bedroom, allowing your personality to shine at the same time. Gorman has multiple stores across Australia, and this is a brand that will undeniably bring a smile to your face.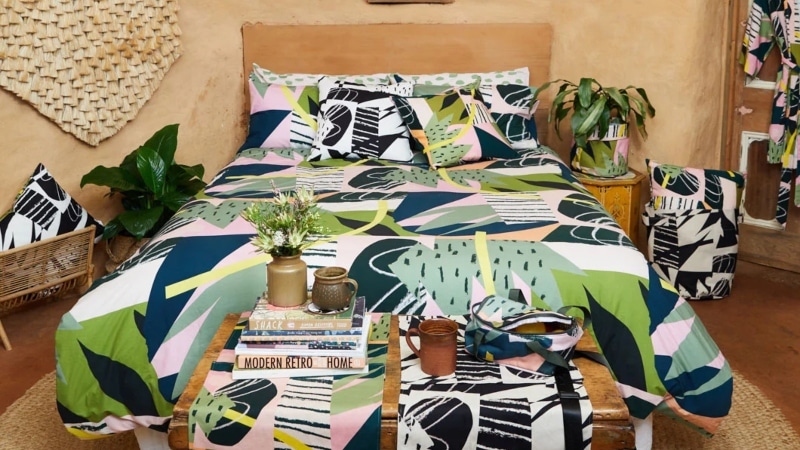 18. Bedsure
Bedsure provides good-quality and comfortable products at affordable prices. This makes the brand more accessible, and some of the cost is reduced by selling directly to customers without a middleman. The company was inspired by the founders' mother, who started making linen for her friends and family. The coziness of these sheets and how they make you feel at bedtime is an important factor. They are ethically made, sustainably sourced, and eco-friendly and treat their supplies with respect while offering fair wages.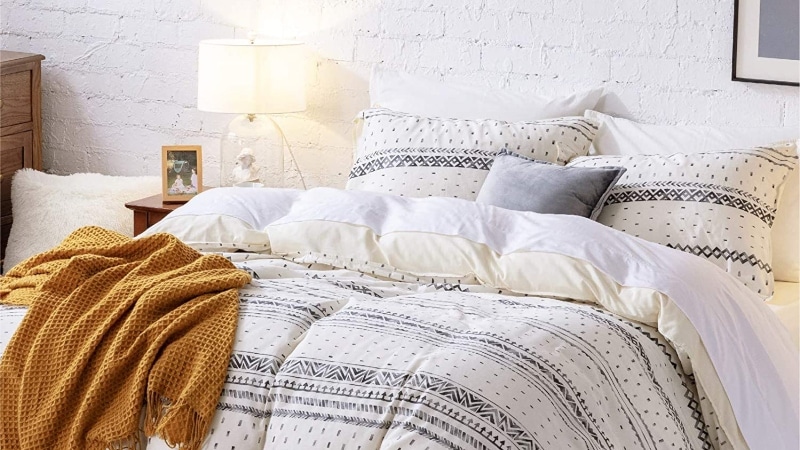 19. Amazon Basics
If you are looking for an easy way to shop, then let us introduce you to AmazonBasics. The brand was launched in 2009 and is the best-selling private label brand on Amazon. It offers a wide range of home goods, appliances, and office supplies. You can find colors, fabrics, and prints to suit your personal preference, and many of them are incredibly affordable. Having a great-looking bedroom doesn't always have to come with a hefty price tag.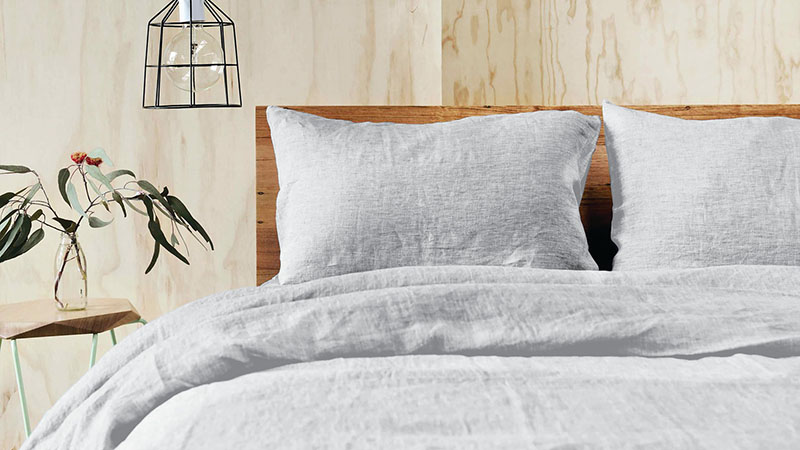 20. The Sheet Society
The Sheet Society uses only the best natural fibers, including Eden Cotton and French Flax Eve linen. It was founded by Hayley and Andy Worly in 2017 on their mission to create better sleep, and it has become a sought-after brand. There are gorgeous colors to suit every preference and a wide range of products on offer, allowing you to create the bedroom of your dreams.
Bedsheets, pillowcases, separates, and quilt covers, there is a lot to love, and you do not have to purchase them in sets, which allows you to mix and match.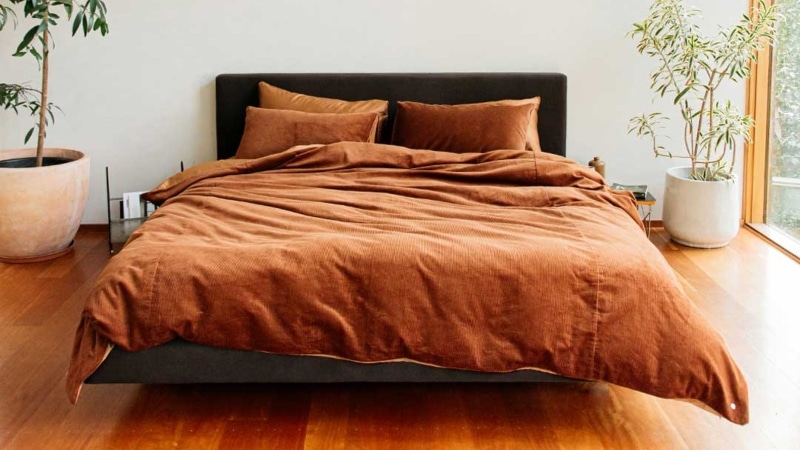 FAQs
What is called bed linen?
Bed linen is a broad term that refers to the materials used for bedding, including fitted sheets, pillowcases, duvets, blankets, and quilts. They are designed for warmth, hygiene, to protect the mattress, for decorative purposes, and improve the overall sleep environment.
What bed linen do top hotels use?
Different hotels will have various things to consider with regards to their bedsheets. Those on a budget may use polyester sheets or cotton, linen, and cotton blends. More luxurious hotel chains would opt for sheets that have a thread count of at least 300, usually Egyptian cotton. They need products that are comfortable and breathable, but also durable.
What is the purpose of bed linen?
The purpose of bed linen is to keep you warm or cool at night. To help improve your sleep environment, ensure your comfort, and hygiene; they protect the mattress and the spread of bacteria. Bed linen can also have a decorative purpose, allowing you to create your room to look and feel the way you want.
How often should you wash your sheets?
The common consensus is to wash your sheets every week. That said, during hot climates or those who sleep hot should consider washing them more often, whereas some wait every two weeks. It is essential to regularly wash your sheets because sweat and skin cells and fungi and bacteria can be found on them.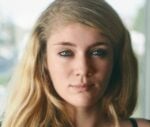 Cailyn Cox holds a degree in journalism and has been working with The Trend Spotter as a writer for over ten years. She has worked with some of the most prestigious women's and men's lifestyle publications. For her, writing is not just a job; it's a passion, which is why each article she writes is approached with such enthusiasm and dedication. She has extensive knowledge of hairstyles, tattoos, and beauty and has made a career out of creating informative articles that appeal to women and men of all ages.
SUBSCRIBE TO OUR NEWSLETTER
Subscribe to our mailing list and get interesting stuff and updates to your email inbox.