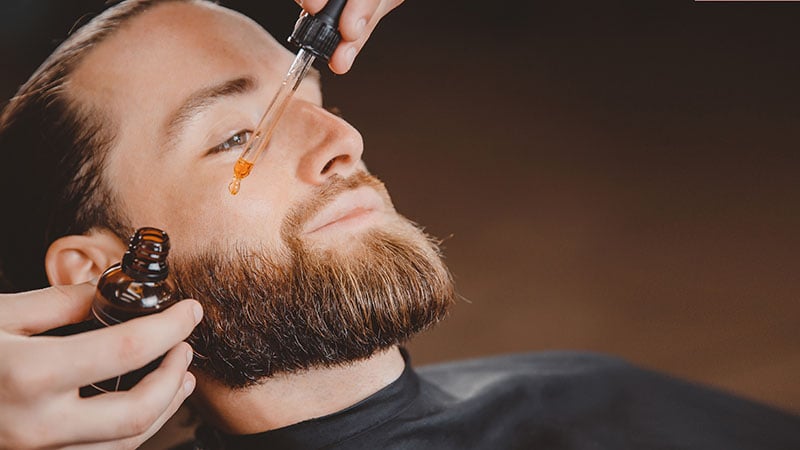 If your facial hair is looking more middle school than Viking, it might be time to invest in some beard growth oil. This will not only solve your caveman aesthetic issues but also help you grow a thick, full, and healthy beard you always wanted.
RELATED: 27 Best Beard Styles for Men
1. Mountaineer Beard Oil
With a clean, crisp, and musky scent, this premium beard oil will minimize all itching and dryness, helping tame your locks and soothe your skin. Beat shaggy and dull whiskers by using Mountaineer's beard oil daily. This fast-acting product will have your mane looking and feeling better than ever. It's 100% natural and contains no nasty or harsh chemicals, so it's safe for even the most sensitive skin.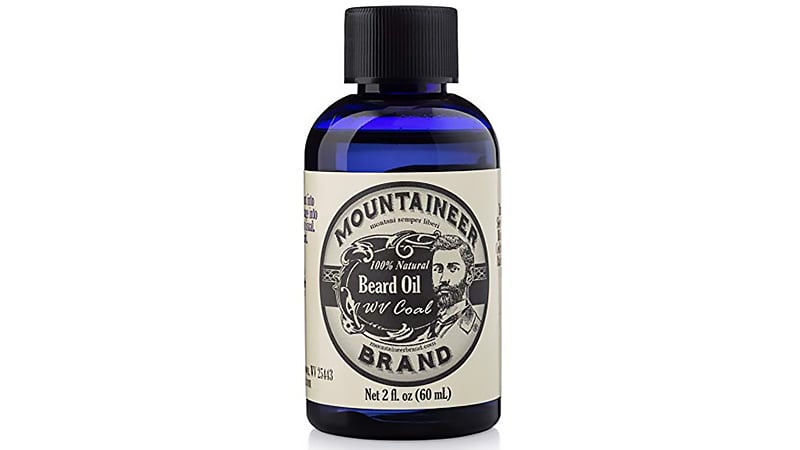 2. The Art of Shaving Beard Oil
The Art of Shaving Men's Bergamot and Neroli Beard Oil is a product that proves you don't have to spend a lot of money to take care of your beard. All you need is a few drops of the oil, which is non-greasy and made using lightweight oils, including jojoba and argan. Use it right after a shower, and you will have your untamed, wiry hairs in place in no time!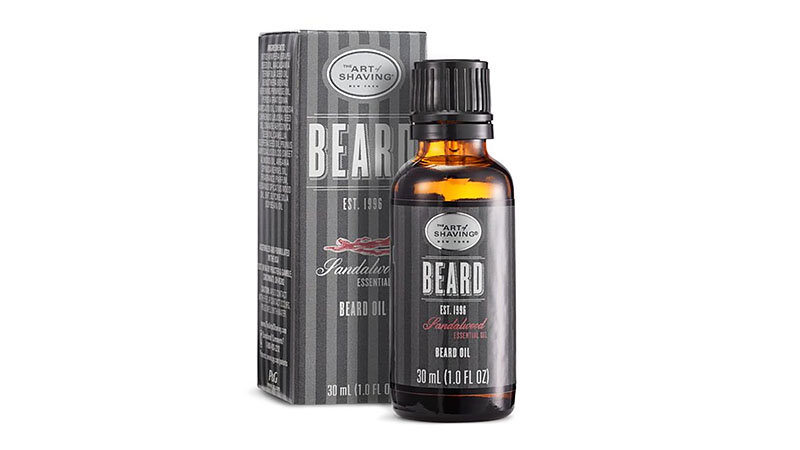 3. Beard Farmer Growther XT Beard Oil
The Beard Farmer Growther XT Beard Oil is 100% natural and is specially formulated for faster growth with results seen in just a few weeks. This nourishing formula stimulates rapid hair growth while also keeping your locks soft and hydrated. As Beard Farmer's policy states, if you are not happy with the product you can simply return it for a full refund.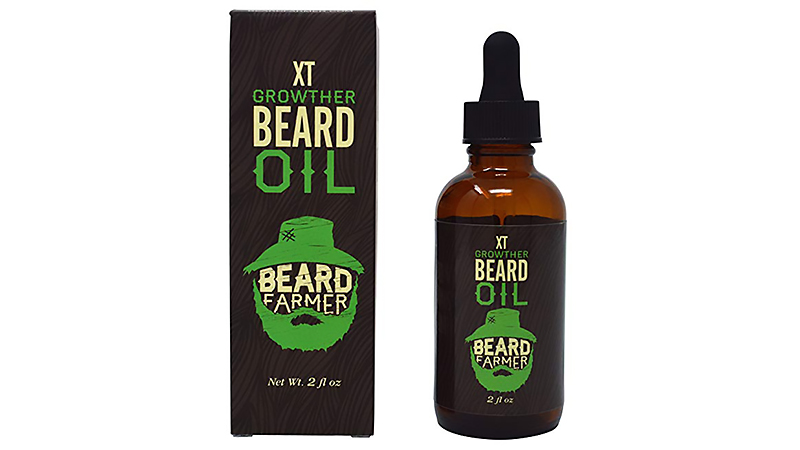 4. Old Spice Beard Oil for Men, Classic Scent
You only need a few pumps of Old Spice Beard Oil for Men to create a well-groomed and nourished appearance, and it can be used on a wet or dry beard. The combination of ingredients used to make this oil is combined to help you get a smoother, softer beard. Of course, the classic scent is also a big part of the appeal!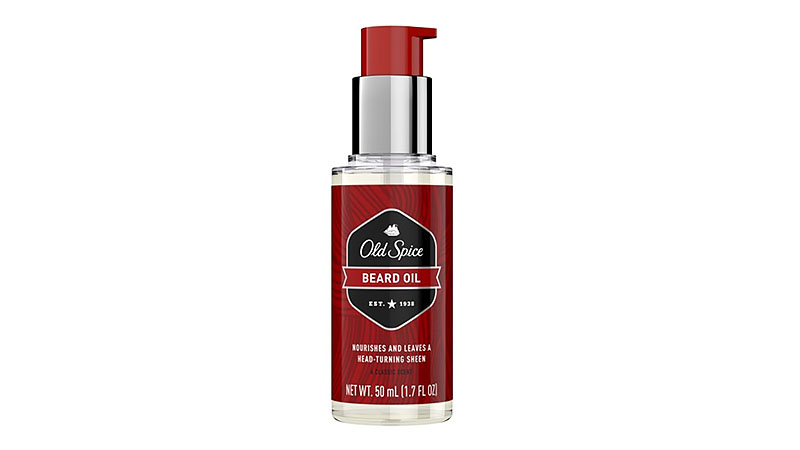 5. Every Man Jack Beard Oil, Sandalwood
Every Man Jack Beard Oil in Sandalwood is a fantastic product for the man who wants to give his beard a little TLC. The brand has created a naturally-derived blended oil that is capable of softening the hairs, while at the same time hydrating the skin. You only need a small amount, which can be worked into the beard and surrounds, and the sandalwood smell is fresh and clean!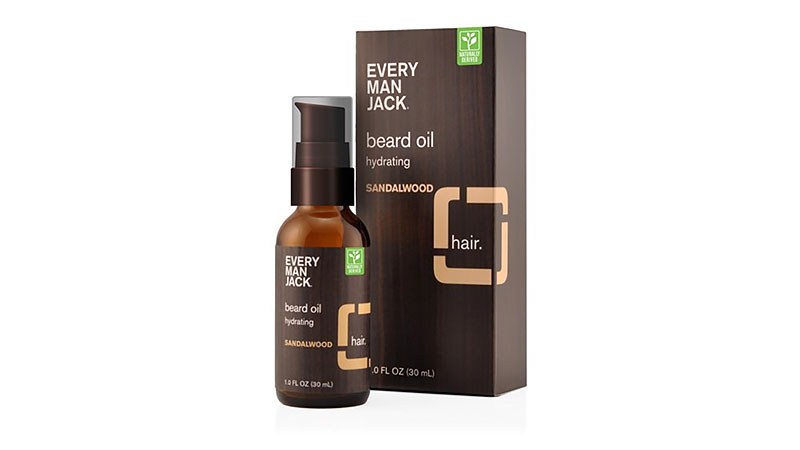 6. Wild Willies Beard Oil and Conditioner
There are many beard oils on the market, but not all of them are equal. Wild Willies Beard Oil and Conditioner is a popular choice for men because many have found it to be effective. The formula contains essential nutrients designed to promote beard growth and strength, giving an overall healthier, and well-groomed appearance. Handmade in Georgia, this oil doesn't contain chemicals, fragrances, colorants, or preservatives!
7. SheaMoisture Beard Conditioning Oil
SheaMoisture Beard Conditioning Oil with Maracuja Oil & Shea Butter is yet another fantastic beard oil on the market. Designed to soften the beard, while also hydrating the skin. The formula is easily absorbed, for ease of use, and has a fantastic smell as it's made using Fair Trade Shea Butter. You need only a small amount of this product to have your beard looking better than ever!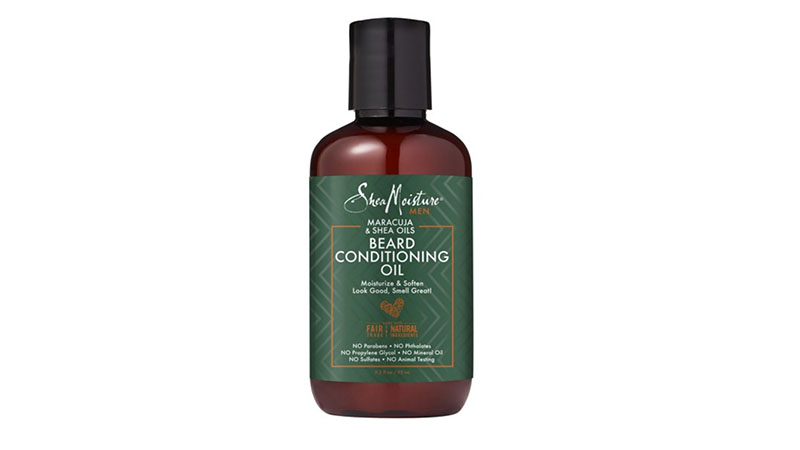 8. Gillette Enrich Nourishing Beard Oil for Men
When it comes to shaving, Gillette is a brand that is tried and trusted, and their Enrich Nourishing Beard Oil for Men is highly rated. Created with a mixture of oils, including Cocoa Butter and Shea Butter, this product is easily absorbed and welcome addition to your daily skincare routine. Use after cleansing by working a small amount of oil into the beard.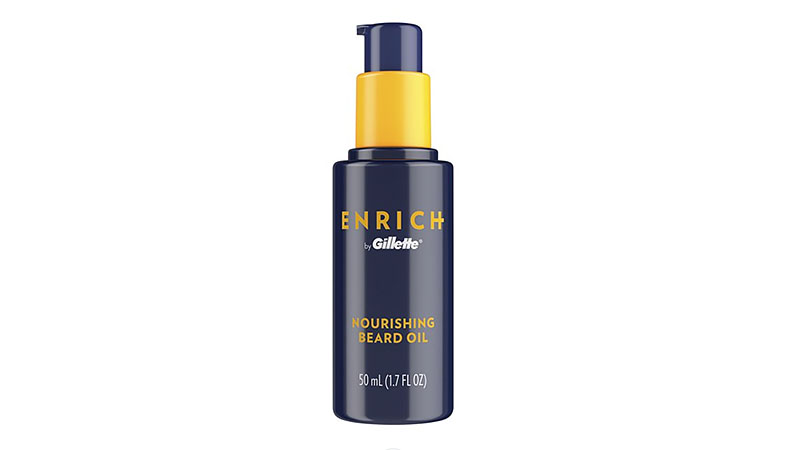 9. Spartan Beard Co Beard Oil
Spartan Beard Co Beard Oil will have your mane sprouting faster and stronger than ever. This formula contains a range of soothing ingredients to help prevent the dreaded beard itch. Over time this product will not only have your facial hair grow faster and fuller, but it will also keep your locks and skin healthy and nourished.
10. Viking Revolution Beard Oil
Viking Revolution Beard Oil is ideal for men with sensitive skin. Just a few drops of this formula will promote beard growth as well as easing frizz, dryness, and skin irritations. It is also unscented and contains nothing nasty so you can use it every day with peace of mind. This product also helps get rid of dandruff and creates softer and overall healthier facial hair. One application lasts all day, so it is the best deal for your buck.

BUY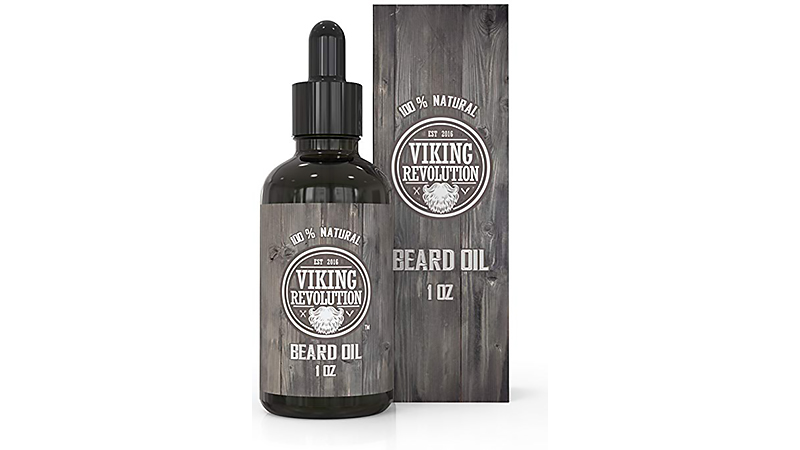 11. Prophet and Tools Beard Oil Premium
From vegans to those with nut allergies, Prophet and Tools Beard Oil Premium is made with everyone in mind. Containing natural ingredients, this fast-acting beard growth oil will give you thicker, fuller facial hair within just three weeks. They are also offering a full money-back guarantee in the unlikely scenario that there's anything wrong with your purchase.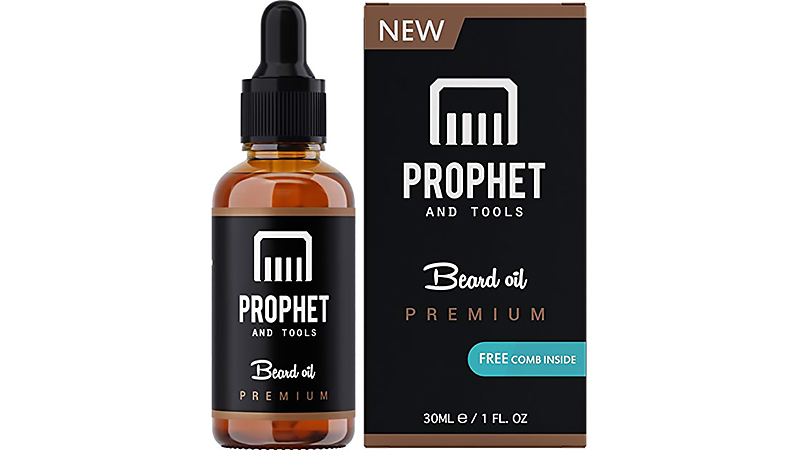 12. Smooth Viking Beard Oil
Smooth Viking Beard Oil is particularly great if you suffer from the dry-beard syndrome. But fear not, because this powerful combination of soothing oils will smooth even the most unruly of manes. With vitamin E, avocado oil, argan oil, sweet almond oil, olive oil, castor oil, pumpkin seed oil, and jojoba, Smooth Viking Beard Oil is designed to keep your beard healthy and feeling moisturized and nourished. Say goodbye to breakable, dry and unmanageable beard and hello to the soft, easy to style and healthy facial hair you've always wanted.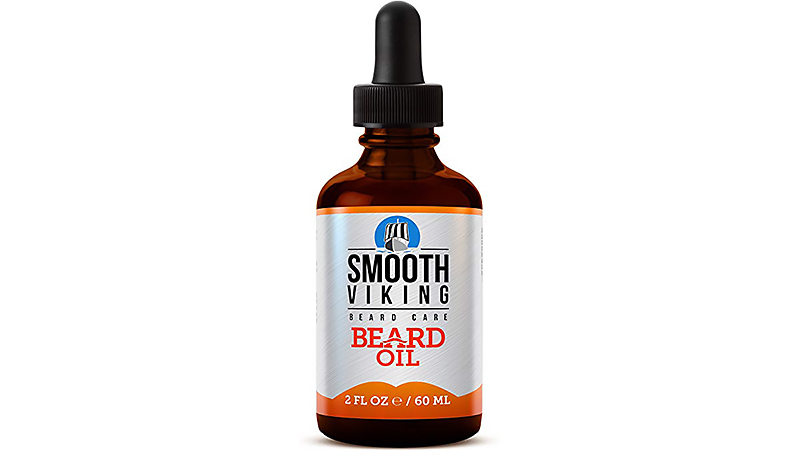 13. Polished Gentlemen Beard Oil
Polished Gentlemen Beard Oil is made using all the best in organic ingredients. Containing tea tree oil, Argan oil, linoleic acids, and antioxidants, this beard oil will help to hydrate your skin and beard as well as reducing redness and other irritations. It also contains rosemary oil, which promotes beard growth and decreases hair loss while improving your skin's circulation.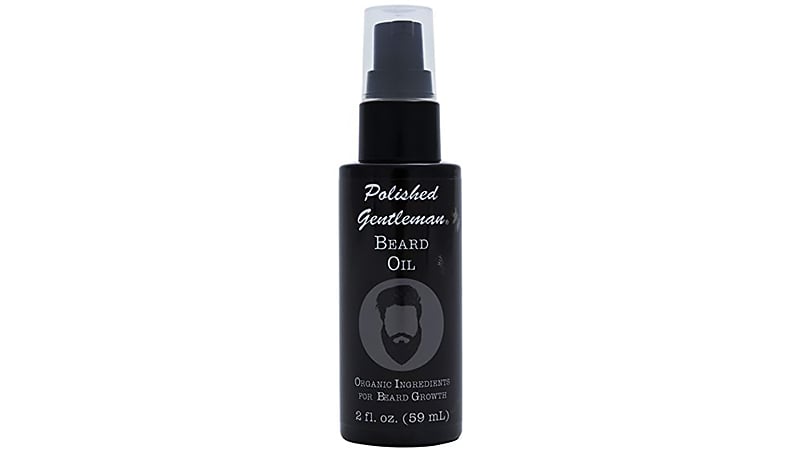 14. Hairfluence Growth & Shine
Hairfluence Growth & Shine hair oil can be used on your beard, as well as your head. Essential oils such as Jamaican Black Castor oil, Moroccan Argan oil, and Marula Oil mean your beard will not only grow quicker, but it will also be thick, shiny, and luscious. Suitable for every hair type from thin to thick, coarse to sleek, this product can do it all.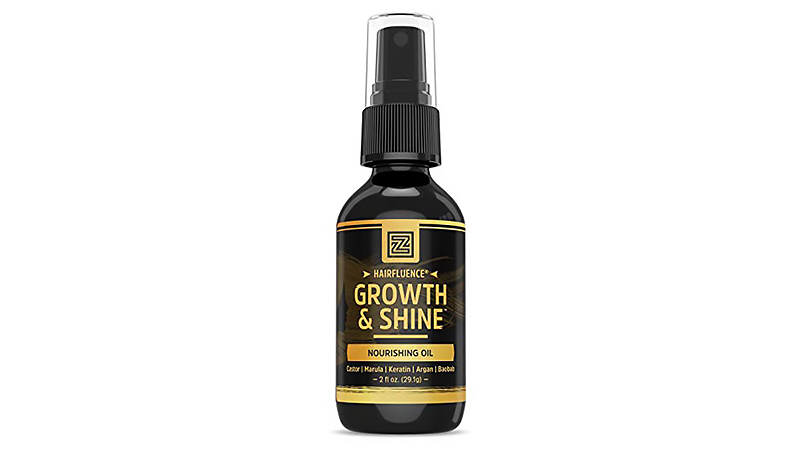 15. Beard Flux XL
Beard Flux XL beard oil not only stimulates hair growth but also enhances your beard's shape, and overall appearance. Made from selective ingredients such as caffeine to promote growth, and essential oils like Argan, Amla, and Jojoba, this formula achieves maximum beard volume. It also contains no fillers, fragrances, parabens, or GMOs, so it is natural and kind to your hair and skin.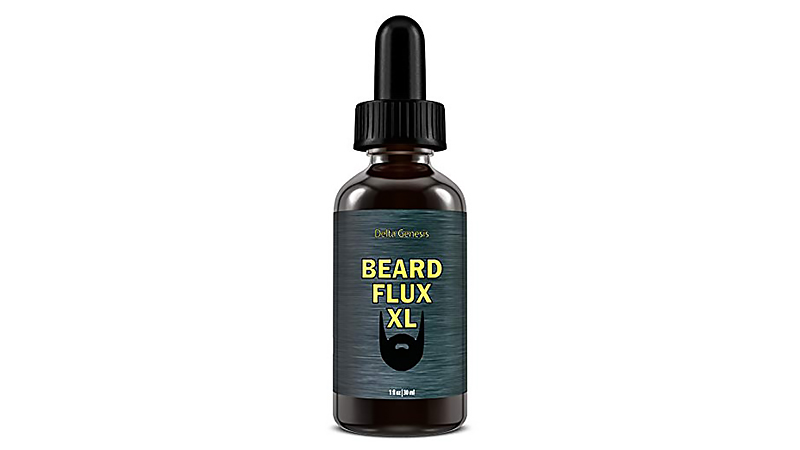 FAQs
Do beard growth oils actually work?
Beard growth oil aims to improve your beard's growth, leaving you with thicker, healthier-looking hair growth. They do work, but your expectations have to be realistic. It will not transform your beard overnight, but it can help nourish wiry hairs and promote hair growth. That said, every product and formula is different, just as is every man's hair growth, and genetics also play a part in your ability to have a thick, luscious beard.
Should I use Beard Oil every day?
It is recommended to use beard oil every day, morning and night. It is thought that the essential oils and vitamins that the formulas contain can promote hair growth and keep the hair soft and tamed. You should always pay attention to the instructions on the packaging indicating how often you should use the product and at what temperature it should be stored.
Does Beard Oil have side effects?
Every beard oil formula is different, but most are made from natural ingredients, including argan or jojoba oils. If you have sensitive skin, you could have an allergic reaction to some of the ingredients. The product you are using may also not be a good quality brand and contain chemicals. Some oils also increase your skin's photosensitivity. Other than that, beard oils have few side effects and are generally safe to use when instructions are followed.
How long does it take Beard Oil to work?
Beard oil does not magically create a great beard; it is a process. Depending on the brand and the formula, you may see results with regular use for around three weeks. Other benefits include healthier skin, softer hair, and most products come with a fantastic, clean smell.
Should I wash my face after using Beard Oil?
There is no need to wash your face after applying beard oil. Simply leave it on your hair and let it be absorbed into the skin and follicles. It is best applied to clean skin, though, so think of it as a part of your daily skincare and grooming routine. After washing your face, pat it dry with a towel and then apply your chosen oil.
How long does it take for Beard Oil to soften a beard?
Beard oils are designed to soften the skin and the hairs on the face, and many are also formulated to promote hair growth. In general, it will take around 2 to 3 weeks of using the product two times a day for you to see some sort of effect. The vitamins and oils can feed the follicles and help reduce their prickliness.
SUBSCRIBE TO OUR NEWSLETTER
Subscribe to our mailing list and get interesting stuff and updates to your email inbox.