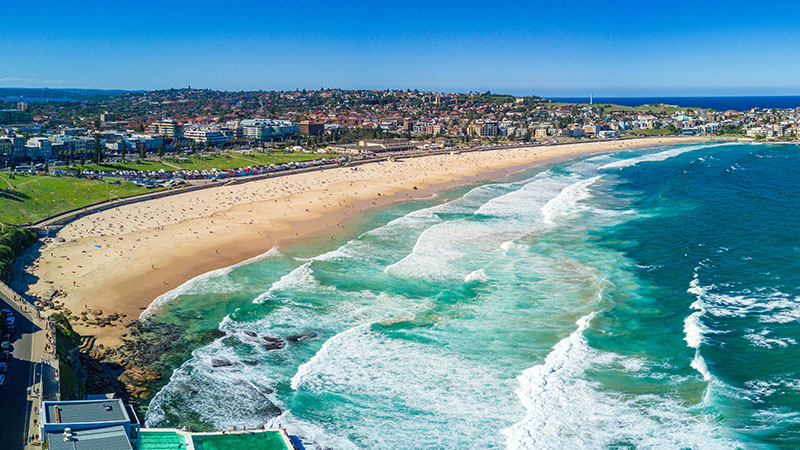 Sydney is famous for its harbour, Opera House, and ultimately the beaches. From surfers seeking that perfect wave to sunbathers simply wanting to escape the crowds, the vast selection of beaches offers something for everyone. To help you choose where to spend your days this summer, we have rounded up the best beaches in Sydney you need to visit.
1. Tamarama Beach
Located just a short distance from the popular Bondi Beach, but refreshingly far from the crowds, Tamarama Beach is a secluded spot that encompasses 80m of breathtaking shoreline. With strong currents and a left-hand reef break, this panoramic beach is a favourite of surfers and locals. Nicknamed 'Glamarama' back in the 1980's, this beach became known for attracting beautiful, glamorous visitors to its narrow, luxurious stretch of sand.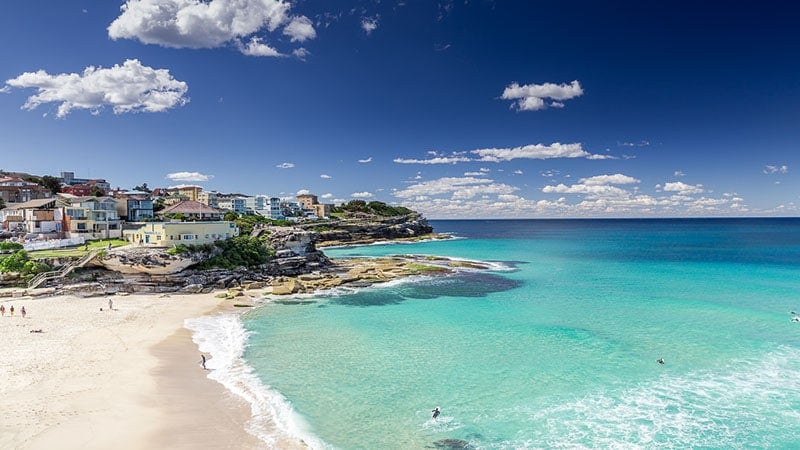 2. Bondi Beach
A trip to Sydney is incomplete without a visit to its iconic Bondi Beach. Whether you spend your day battling the surf, swimming in the shallows or trying to score a cameo in the latest episode of Bondi Rescue, there is something for everyone at this immensely popular beach. When you've soaked up your daily dose of Vitamin D, stroll across to the trendy Icebergs Dining Room and Bar for a lavish lunch overlooking the ocean.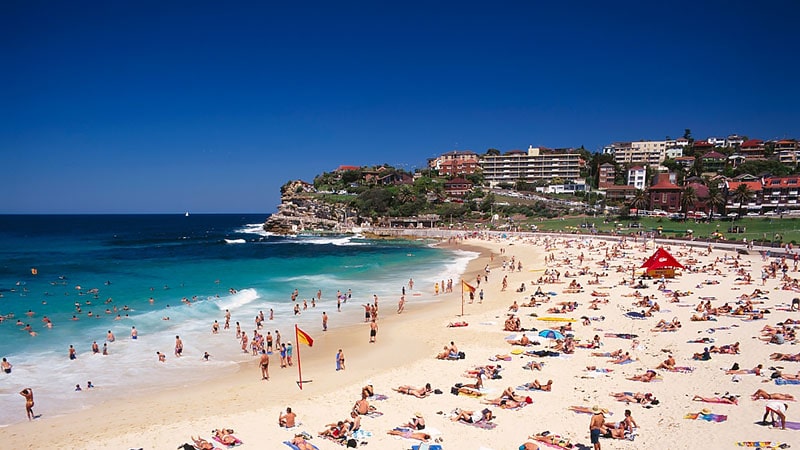 3. Bronte Beach
Featuring prominent headlands and natural rock pools, Bronte Beach is a classic example of the beauty of Australia's landscape. Rugged rock formations and a strong swell create a surf break that should only be attempted by experienced surfers. At the same time, these features also form sheltered, calm rock pools for children to play in. For swimmers looking to complete a few laps, this stunning beach also features a saltwater lap pool.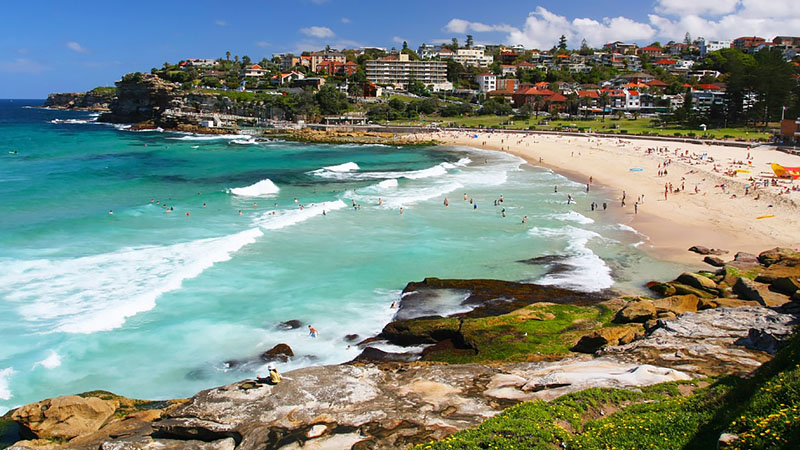 4. Manly Beach
Located on the Northern Beaches, Manly Beach is a family-friendly destination. To reach this beach, take a short 30-minute ride across Sydney's famous harbour on the Manly Ferry. Manly is a must visit Sydney destination offering waterfront restaurants, attractions, adventure and entertainment for young and old.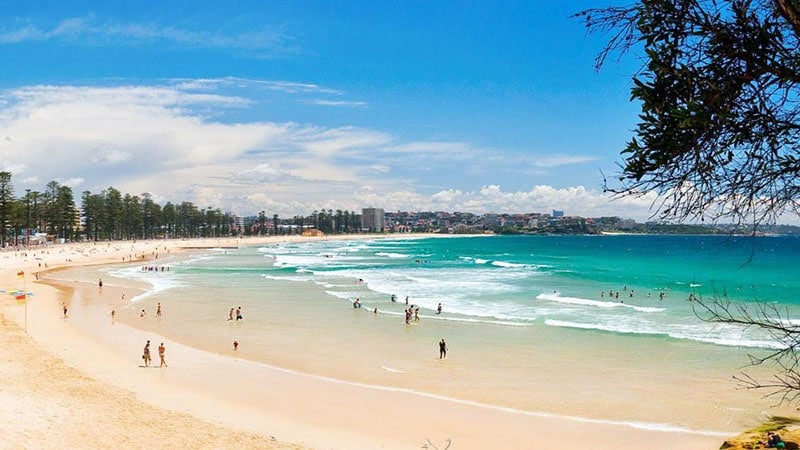 5. Coogee Beach
Soft sand, calm, gentle waves and stunning views work in harmony creating the serene environment of Coogee Beach. Containing four ocean pools including McIvers Baths, which is reserved for women and children only, Coogee is a beautiful child-friendly spot to snorkel, swim, or simply relax on the sand. Explore the nearby boutiques and trendy bar scene or start your walk along the famous 6km Bondi to Coogee Coastal walk.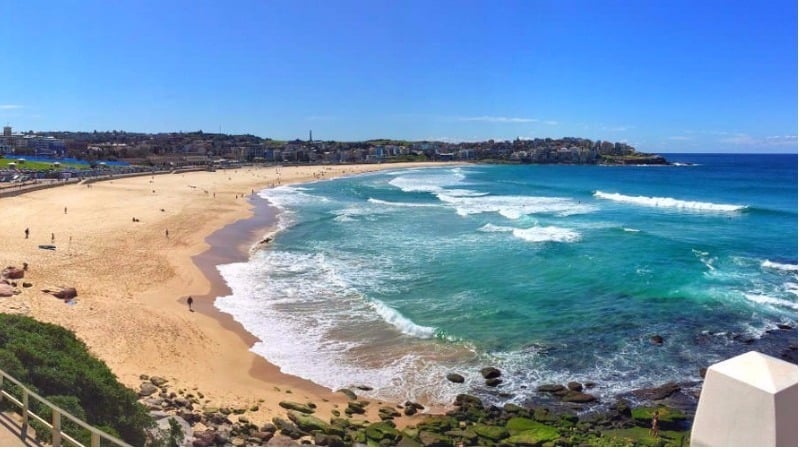 6. Shelly Beach
Exotic fish, weedy sea dragons and even a mystical sunken motorcycle reside beneath the turquoise waters of Sydney's Shelly Beach. This secluded marine reserve is a favourite of snorkelers, scuba divers and day-trippers looking for a tranquil picnic destination due to its calm water and surrounding natural bushland.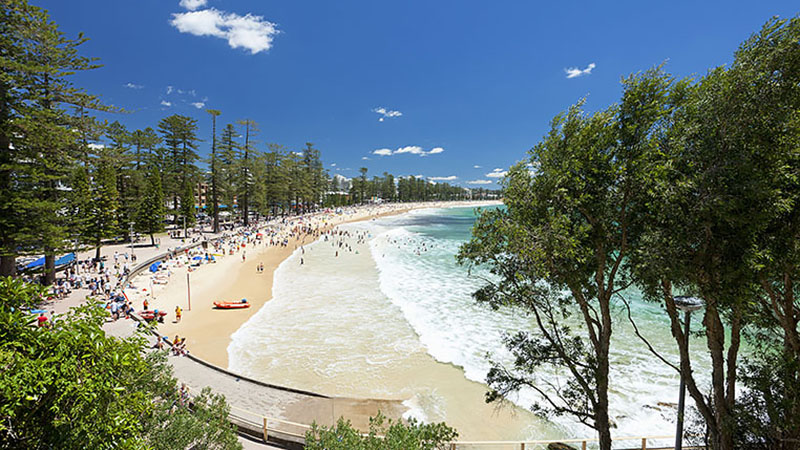 7. Maroubra Beach
Renowned for its consistent waves, Maroubra Beach is counted amongst Australia's best surf beaches. The beach boasts a sprawling expanse of white sand, while the rolling waves are perfect for both experienced surfers and beginners looking to learn. After you've had a paddle, grab a bite to eat at one of the beachside restaurants or fire up the BBQ at the adjacent park, Arthur Byrne Reserve.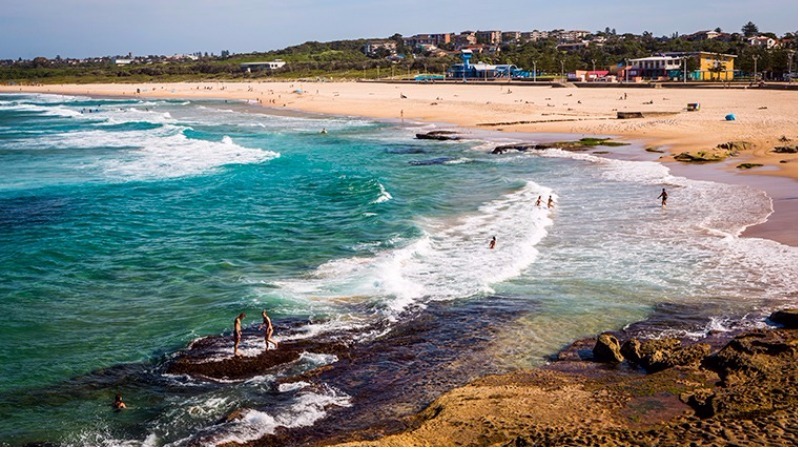 9. Freshwater Beach
If you're a surfing fan, make sure to add a trip to Freshwater Bay to your to-do list this Summer. Located just North of Manly, this beautiful family beach is where surfing was first born in Australia. Back in the Summer of 1915, Hawaiian 'Duke' Kahanamoku famously carved a surfboard from some local timber and introduced surfing to the captivated locals. A statue of Duke commemorates this moment on the northern headlands of the beach, which also features consistent waves and a 50m saltwater lap pool.

10. Camp Cove
Escape from the crowds with a day spent at the secluded, picturesque Camp Cove. Nestled in Sydney Harbour's National Park, near South Head, this hidden gem boasts harbour views and calm waters. This tranquil, relaxed environment makes Camp Cove the ideal spot to swim, snorkel, kayak or even scuba dive. Those who prefer to remain on dry land can enjoy a picnic on the beach or a walk along the South Head Heritage trail, which begins at the beach's northern end.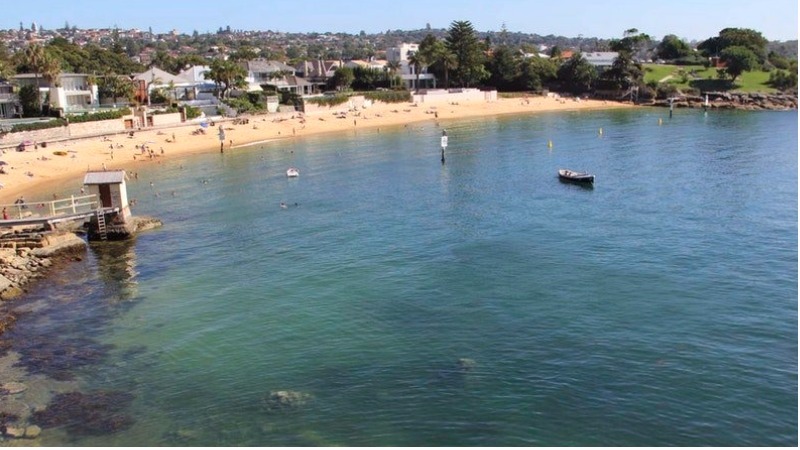 7. Obelisk Beach
If you're looking to achieve a full body tan while in Sydney, then Obelisk Beach may be for you. Located on the Southern side of Middle Head, this pristine oasis also doubles as a 'clothing optional' nude beach, for those who don't mind showing a little skin. With calm waters and lush, surrounding bushland, this beach is also ideal for snorkelling, swimming and trail walking.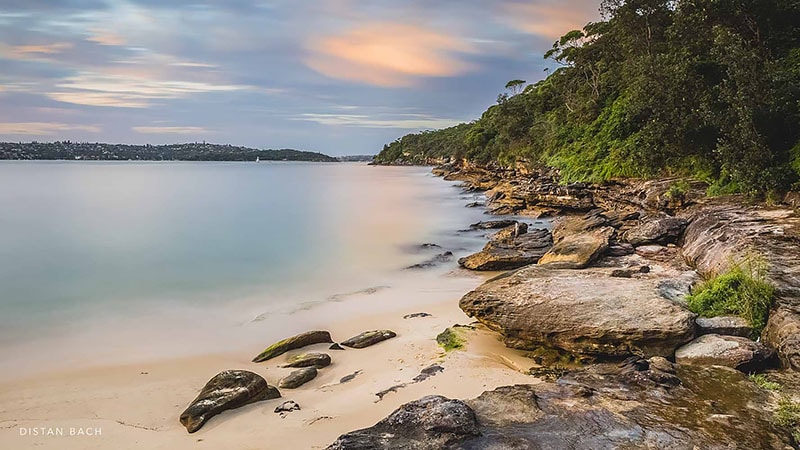 11. Cronulla Beach
Avoid the headache of finding a car park with a trip to Cronulla Beach, which is the only beach in Sydney that is accessible by train. Bathe on the sprawling sand or catch a wave in the surf at this vibrant Summer destination. With seaside restaurants, surf-lifesaving events and leafy parks all a stone's throw away, there is always something to do and see. Additionally, make sure to keep your eyes open for any dolphins or turtles playing in the surf.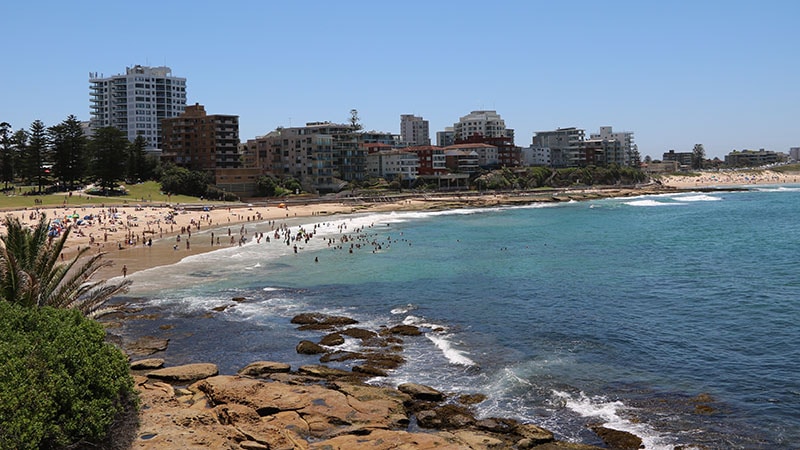 12. Bilgola Beach
Hidden away from the world by tropical jungle and curving hillsides, Bilgola is one of Sydney's most beautiful Northern Beaches. With velvet sand that shines like copper during sunset and an expansive saltwater pool, it is easy to see why it has earned this title. Consistent rips create gorgeous tumbling waves but make sure to swim between the flags to stay out of trouble.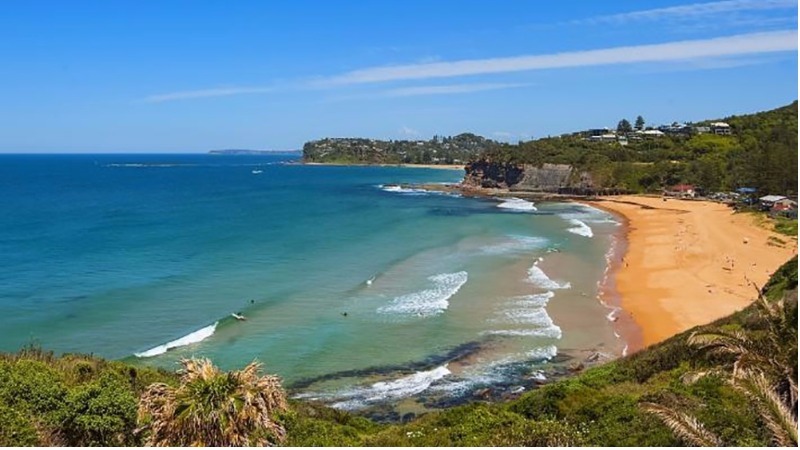 13. Clovelly Beach
For snorkellers looking to explore a vibrant and lively underwater world, make your way to Clovelly Beach. This tranquil stretch of the bay is home to a host of marine life such as octopus, rays and a Blue Groper that the locals have affectionately nicknamed 'Bluey'. Back on dry land, large smooth rocks and concrete promenades provide a place for sunbathers to soak up to the sun. With something for everyone, Clovelly also features a large saltwater pool on the southern side and a disabled access ramp to the north.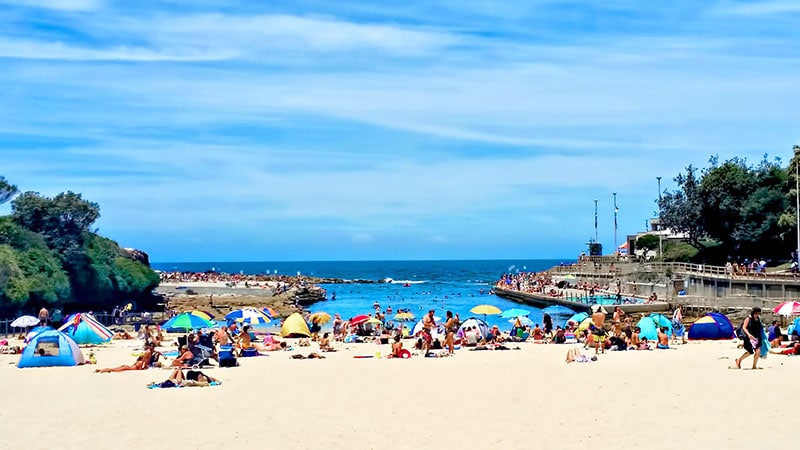 14. Dee Why Beach
For those looking for a laidback beach that offers something for all variety of beachgoers, there is Dee Why Beach. There, you can relax away from the crowds or, alternatively, join in on annual festivities and events. The expansive stretch of sand makes it possible to escape the hustle and bustle of other beachgoers and take a dip in the ocean swimming pool or catch a wave in the surf. On the other hand, for those looking for an action-packed day, Dee Why hosts large-scale events such as Australia Day and New Year's Eve fireworks, as well as the Beachley Classic, Sun Run and more.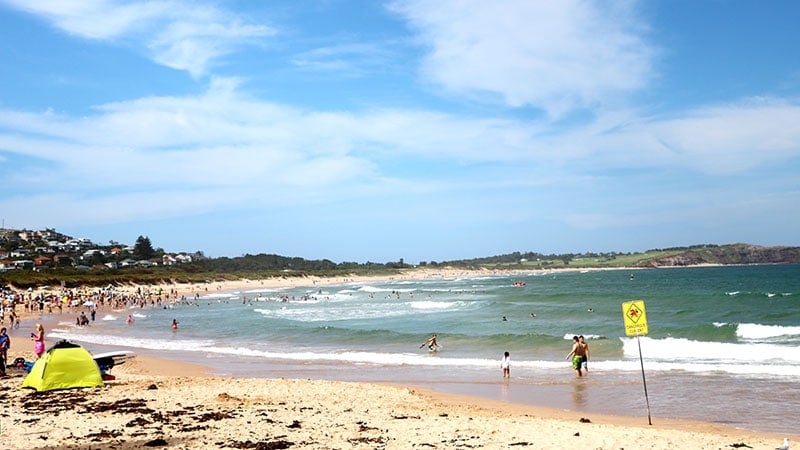 15. Whale Beach
Take the day off work and pack the picnic basket, because a day trip to Whale Beach is a must do this summer. Located around 40km North of Sydney's CBD, the drive may be a little longer than others but it is worth it. This secluded, charming beach offers an escape from the crowds, as well as epic surfing conditions. With strong waves that average 1.6m, this beach is better suited for experienced surfers, confident swimmers and seasoned fishermen. If you're looking for a quieter ocean experience, head to the man-made ocean pool at the Southern end of the beach.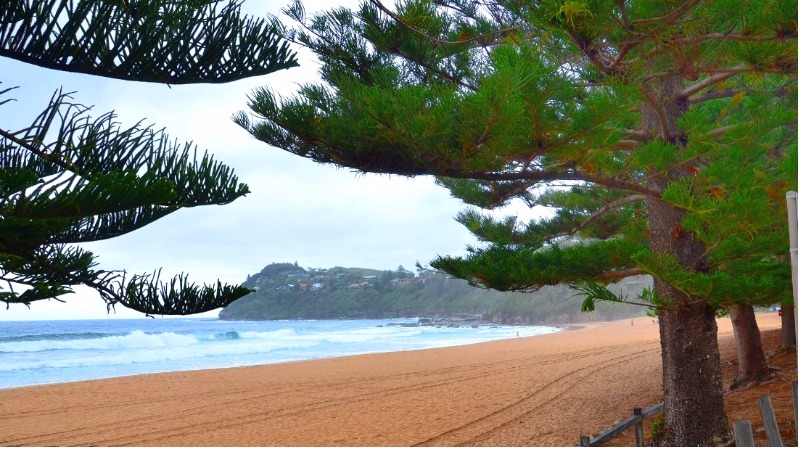 SUBSCRIBE TO OUR NEWSLETTER
Subscribe to our mailing list and get interesting stuff and updates to your email inbox.