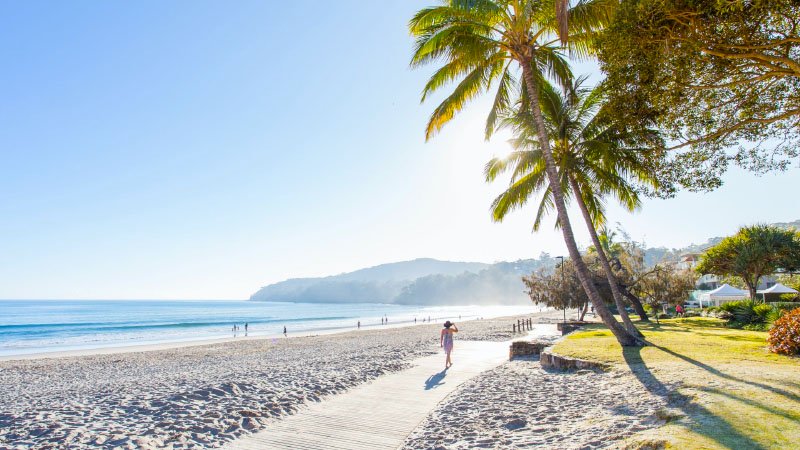 There's always a great time to head down to the seaside and enjoy the sunshine and serene views. Whether you're on a road trip with your friends or taking a romantic holiday, you can't go past this destination. With stretches of white and golden sands and sparkling blue water, every spot along this cost of Queensland is worth exploring. If you're planning a quick trip to the area, or you're visiting for the first time, you would love this guide. Relax and enjoy the exquisite scenery at the best beaches in Noosa.
RELATED: 25 Fun Things to do in and Around Noosa
1. Noosa Heads Main Beach
This vast and gorgeous beach offers calm waters and a relaxing shore to relax for the day. Walk across the sand or take your hand at surfing- this is a great place to begin if you're new to the sport. The waves are gentle, meaning it's safe to swim all year long. After a stroll down the shore, why not head to Hastings Street for some shopping and delicious restaurants and bars? It is the perfect spot for a relaxing afternoon or an entire day with friends and family.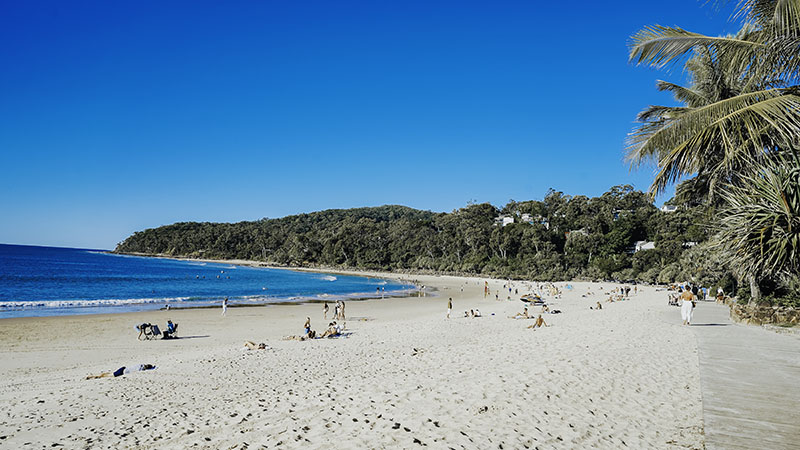 2. Peregian Beach
It is one of the more popular spots in Noosa, mostly loved by the locals. Take a stroll down to the beach for some relaxing time to yourself, then hop to the selection of trendy cafes and eclectic boutique shops in the town center. There are monthly markets held on Kingfisher Drive and live musical performances at the Peregian Originals. It is an excellent spot for a road trip with your friends or if you want to see how the residents spend their time under the Queensland sun.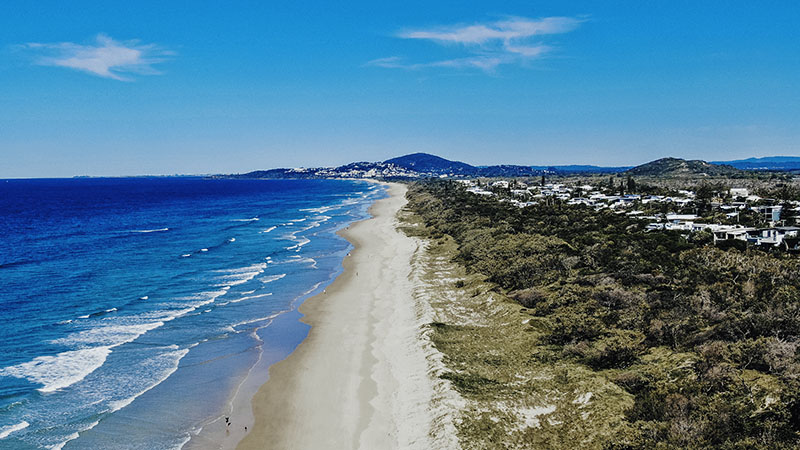 3. Granite Bay – Noosa National Park
Located a few meters away from Picnic Cove, Granite Bay is another delightful area to explore. This is a 50-meter high headland that's complete with a walking trail down to the shore. It is one of the famous point breaks along the Noosa coast, so you can join the surfers who covet the spot. Grab a fishing rod, your swimming costume or surfboard, and head to this fantastic location for the afternoon – you'll want to come back every day!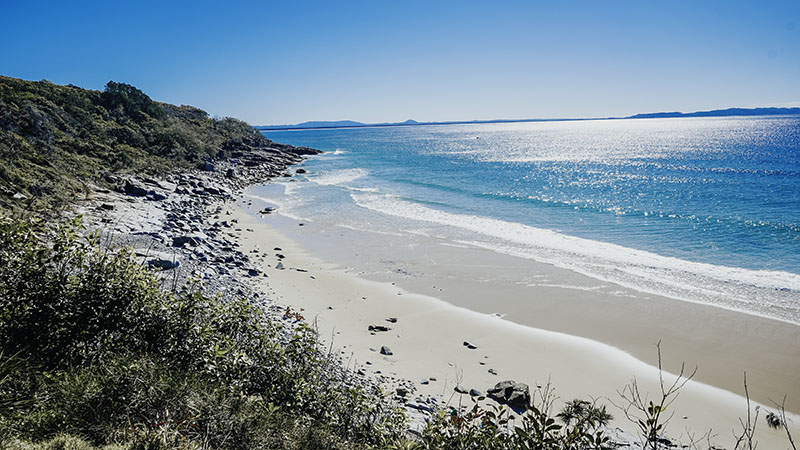 4. Sunrise Beach
Whether you're on a family trip, a romantic getaway, or a fun road trip with your friends, Sunrise Beach is one of the must-visit destinations. It's only five minutes away from Hastings Street, and it's one of the most popular beaches in Noosa. Aside from the trendy cafes, funky cocktail bars, and extensive shopping choices, the golden stretch of sand and the bright blue ocean are some of the most exquisite sights to see. The Noosa National Park is just down the road so that you can spend your entire day surrounded by beautiful scenery.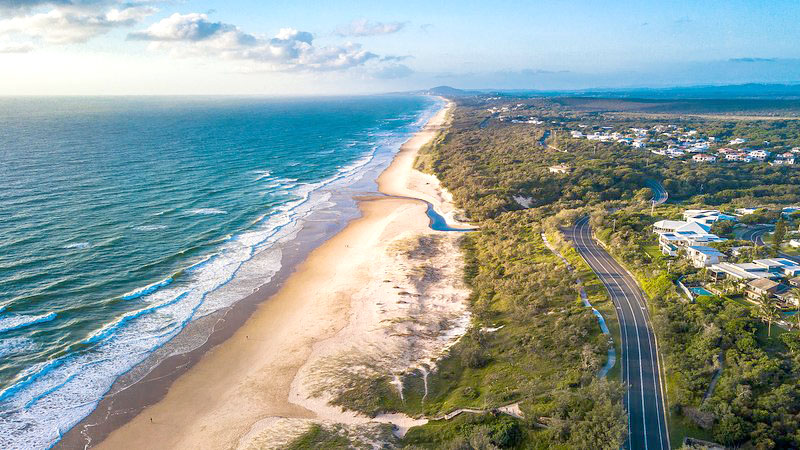 5. Picnic Cove – Noosa National Park
If you love to explore, you can't go past Picnic Cove within the Noosa National Parks. Located at the tip of the park near Granite Bay, it's a perfect spot for a stroll across the Coastal Walk. While swimming is prohibited in this spot, you can still enjoy the serene views of the stunning blue water and the landscape. This location is surrounded by bushland and provides gorgeous glimpses of the beautiful ocean. It's a destination worth checking out!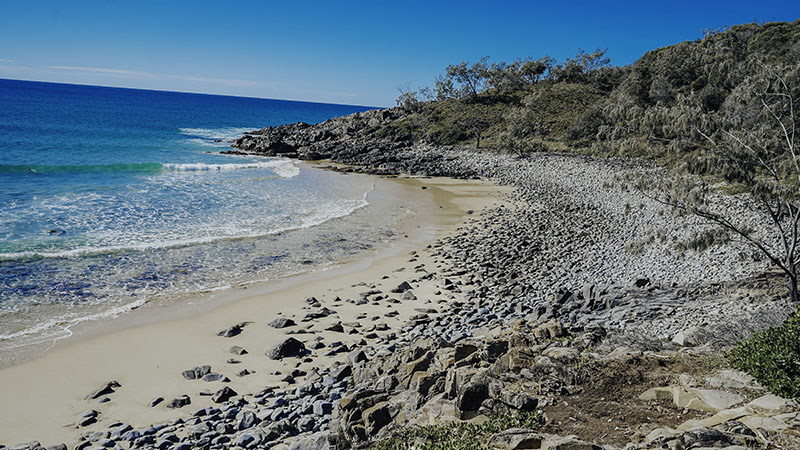 6. Sunshine Beach
Sunshine Beach is unlike any other spot in Noosa. Surrounded by a canopy of green trees and pandanus palms, this is the perfect destination for an afternoon with loved ones. It is the beginning of a 15 kilometer stretch of sand and surf. You can come here in the evening, watch the exquisite sunset and walk along the crisp white beach. Take a dip, walk to a local cafe, or take your puppy along for the ride. From June to October, you can watch whales or go for a dip along the famous coastline. What an excellent way to spend a day.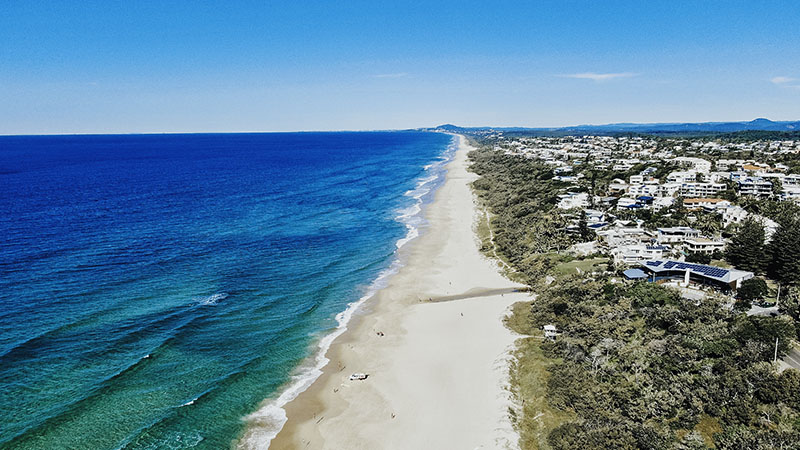 7. Tea Tree Bay Beach – Noosa National Park
Surrounded by beautiful pandanus trees, golden sand, and a vast stretch of blue sky, Tea Tree Bay Beach is one of the most stunning locations in Noosa National Park. It is an excellent spot for a peaceful walk or run, or even just to take a series of photos with friends and family. Swimming isn't recommended here, as there's plenty of rocks within the waves. There's lots to explore across the shore, such as crabs and fish – so you can spend an afternoon discovering something new.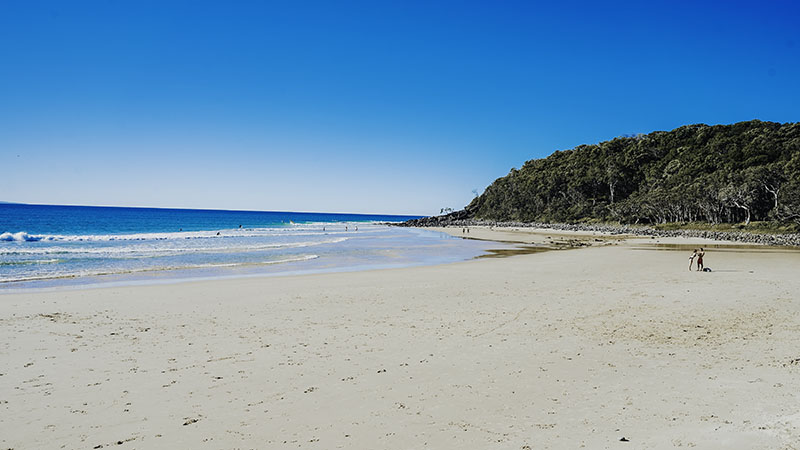 8. Castaways Beach
Watch the waves crash onto the shore, relax under the Queensland sun, and enjoy the day at Castaways Beach. This stunning spot is a secret getaway for many people – it's peaceful, tranquil, and quiet. Surround yourself with authentic Aussie flora and fauna – this is home to koalas and kangaroos, as well as beautiful plants. There's no cafe or esplanade nearby, so it's the perfect place to have a relaxed picnic or have a quiet surf with the locals.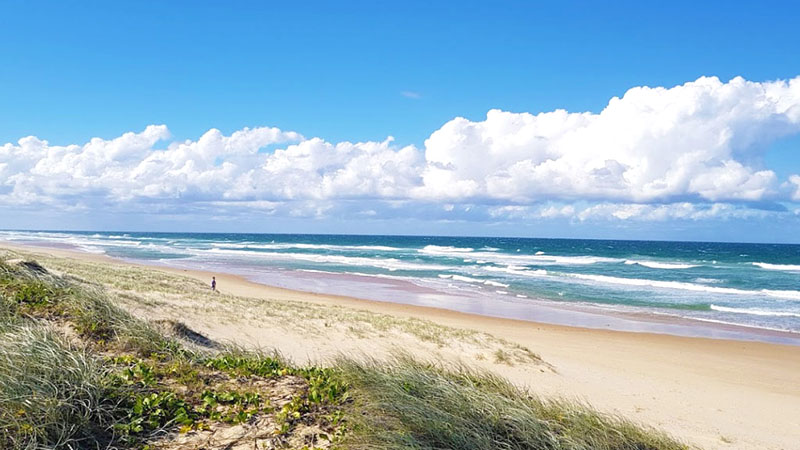 9. Little Cove Beach
For those who enjoy a secluded space to spend the day, you'll adore Little Cove Beach. This tidy 100 meter-long stretch of sand is the perfect secret getaway for anyone who prefers a more intimate location. Here, you can go snorkeling, grab your surfboard or check out the rock pools. While this beach isn't patrolled, the water is gentle enough for a dip. It's the perfect destination for those who have always dreamt of having their own private island for the day!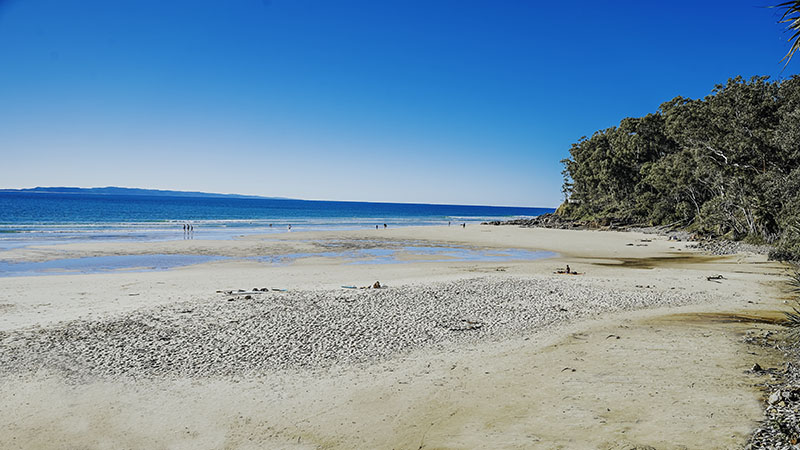 10. Marcus Beach
Marcus Beach is located between Peregian and Sunshine beaches and is a popular spot for locals to enjoy the afternoon. Parts of this destination are dog-friendly, so it's the best place to bring your furry friend. The stretch of golden sands and sparkling blue ocean will captivate you, and once you've arrived, you'll never want to leave!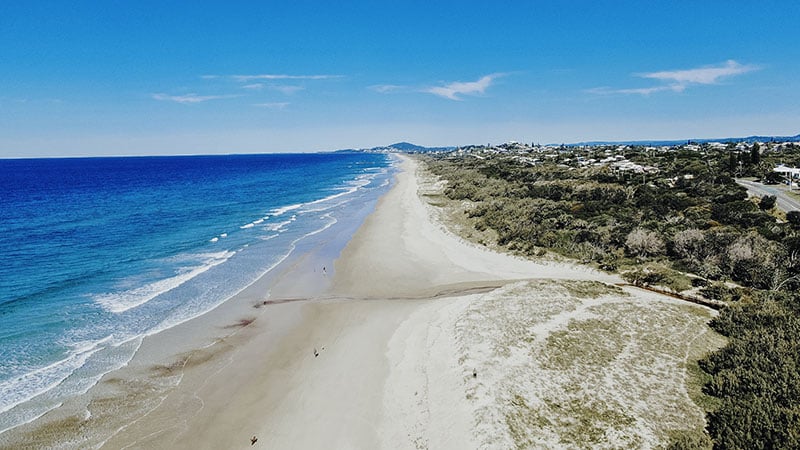 Fun Noosa Activities
FAQs
What is the best beach in Noosa?
Noosa Heads Main Beach is incredibly popular, and for a good reason. It's relatively protected, so the waves are gentle and suitable for the whole family. However, it's still great for surfing if you go towards the headland. The proximity to Hastings Street means it's near hotels, restaurants, and shops if you need a break from the sun or a delicious lunch. Plus, it's a large beach, with lots of room and a lifeguard patrol during the summer.  
Can you swim at the beach in Noosa?
You can definitely swim at the beach in Noosa. Noosa Heads Main Beach is the safest for the whole family thanks to its north-facing direction, gentle surf, and lifeguard patrols. Sunshine beach is also great for a swim and has a Surf Life Savers club that patrols in the summer. However, some of the eastern beaches tend not to be patrolled by lifeguards, so swimming is only advised for strong and experienced swimmers who are confident in the water.
Is Noosa or Byron Bay better for swimming?
Noosa and Byron Bay are both incredible coastal destinations, each with its own character and vibe. When it comes to swimming, Noosa edges out Byron Bay because the main beach is sheltered, patrolled, and perfect for the whole family. However, Byron does have more patrolled beaches and is a bit better for surfers, with better waves.
SUBSCRIBE TO OUR NEWSLETTER
Subscribe to our mailing list and get interesting stuff and updates to your email inbox.