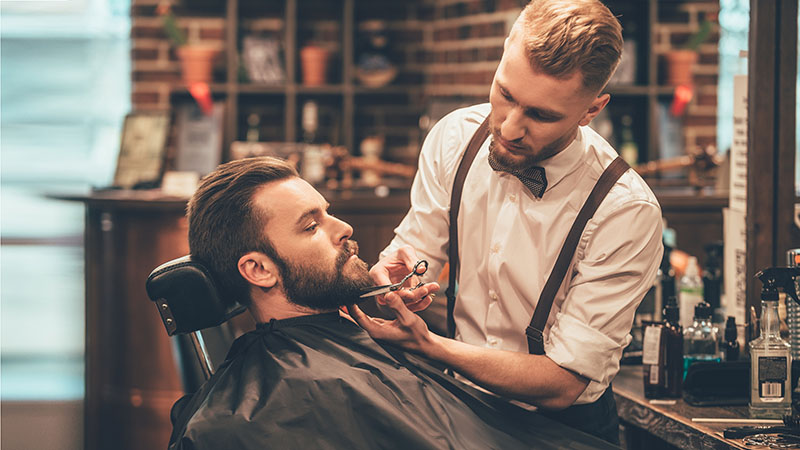 Turn a run-of-the-mill haircut into a luxurious experience with a trip to a qualified barber. Barber shops used to be a space for men to relax and spend time among their peers. These days, it's no different. However, modern barber shops are taking the experience to the next level. You can enjoy traditional services such as cutthroat shaves and hot towels, beard sculpting and maintenance, classic cuts, and expert fades. On top of this, you might also enjoy a fine whiskey or cold beer, excellent art, fresh-brewed coffee, or pop-culture decor. Of course, this is always paired with professional service and friendly banter. For the gents in Perth, the barber scene is top of the range, and we've searched the city for the best barber shops on offer.
1. Westons Barbershop
Westons Barber shop boasts two locations, one in Northbridge, close to the CBD, and another in Joondalup, to the north. Both sites are relaxing, light-filled spaces that provide a casual place for the modern gent to enjoy a friendly barber shop experience. For a gent who prefers an old-school barber shop vibe, the Northbridge location is perfect. The wooden floors, vintage pendulum lights, and photograph-lined walls are reminiscent of days-gone-by. Additionally, you can play a game of pool while you wait. Alternatively, for a more modern experience, but just as excellent service, the Joondalup shop has white-washed walls, unique art, and a refreshing use of greenery. The barbers at both locations are exceptionally friendly and skilled in the full range of services, from a regular mop-chop to smooth fades and expert beard shaping.
Location 1: 456 William Street, Northbridge, Perth
Location 2: 5/17 Davidson Terrace, Joondalup, Perth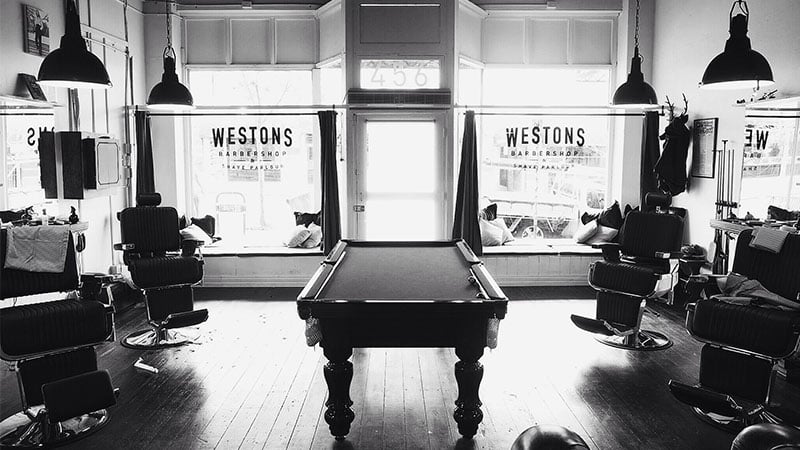 2. Uncle Joe's Barber
Uncle Joe's Barber is the kind of barber shop that creates a community. Take the wooden ramp that leads off King Street, into the depths of a heritage warehouse. Here you'll discover a friendly team of barbers and baristas, servicing both a barber shop and a mess. It's the perfect space to relax after your service, or just stop in for a quick coffee and a bite to eat. The team uses a combination of modern and traditional techniques and have the skills and experience to give you the perfect cut or shave. Enjoy personalized service and entertaining conversations with their characterful staff. Then, head over to the mess, to try the house 'Joe's Blend' coffee or dig into breakfast, lunch, or a sweet treat.
Location: 74-76 King Street, Perth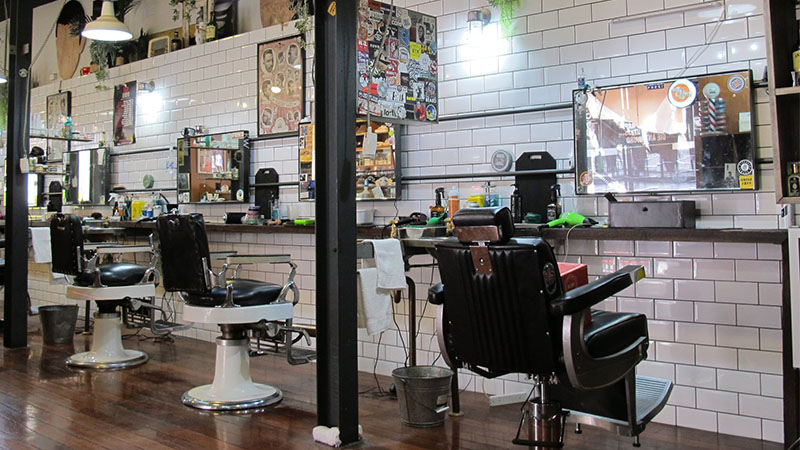 3. Kamil's Barber Shop
The team at Kamil's Barber Shop recognizes that each of the gentlemen that visit them is unique. As such, they provide quality advice and personal service to every client. The service list includes everything from a basic chop and beard trim, to cutthroat razor shaves with a hot towel, and hair coloring. With over ten years' experience and the option of a free consultation, you'll be assured your hair cut, beard trim, or styling will be excellent. The shop is conveniently located in the Carillon City Arcade, in the CBD. With a traditional feel and dark, masculine colors, it's a brilliant place to find respite and relaxation.
Location: 123 Carillon City Arcade, Shop 40, Perth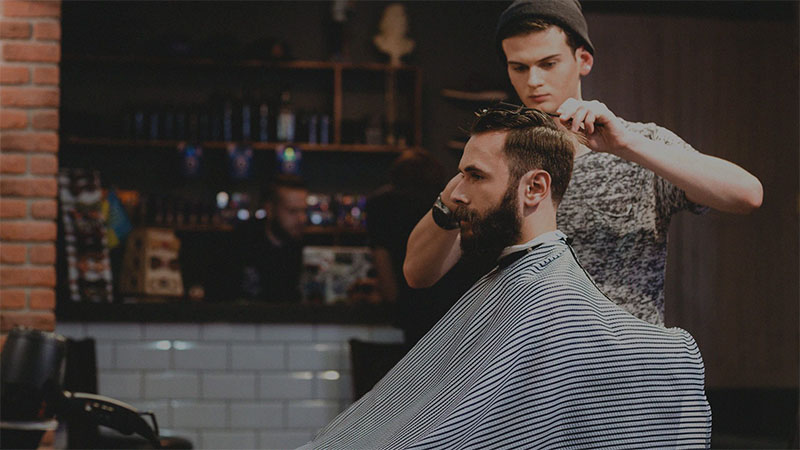 4. Stanford Barbers
For the gent who likes to mix it up when getting a hair cut or beard groom, Stanford Barbers is a unique and trendy option. Indulge in a beer, gin, or whiskey while you get a total style change or simple tidy-up. The service menu includes cutting and styling, straight blade face shaves, beard sculpting, camo-color for the ultimate silver fox look, express facials, and more. While this barber shop offers traditional services, the shop itself is far from conventional. The fun industrial space is adorned with movie posters, comic book pages, and other pop-culture gear. It's both the ultimate man cave and perfect childhood throwback. It offers a chilled place for both the gents and ladies to enjoy some time out.
Location: 1/186 Scarborough Beach Rd, Mount Hawthorn, Perth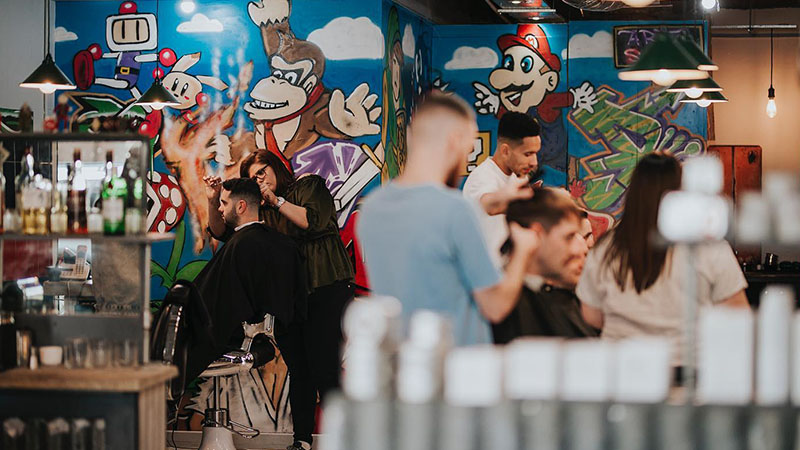 5. Brad's Barber Shop
The experienced team at Brad's Barber Shop is lead by the store's namesake, Brad, who has over 25 years' experience. His old-school training shines through in both the style of the shop and the service provided. It's the perfect choice for a gent that's looking for a traditional barber experience. Relax on the leather couch, play a game of pool, or join in the banter and jokes. The service menu boasts essential cuts, various fades, beard shaping, shaving, and coloring. For something different, the shop hosts private functions, which are perfect for getting the crew together for a groomsman's' breakfast, buck's night pre-game, or special occasion. Everyone in the group will enjoy a cut, wash, and style, or a traditional cutthroat shave. Plus, there's music, a pool table, and arcade games. Gourmet food and beverage packages round out this unique experience.
Location: Carine Commercial Centre, Shop 11/6 Davallia Rd, Carine, Perth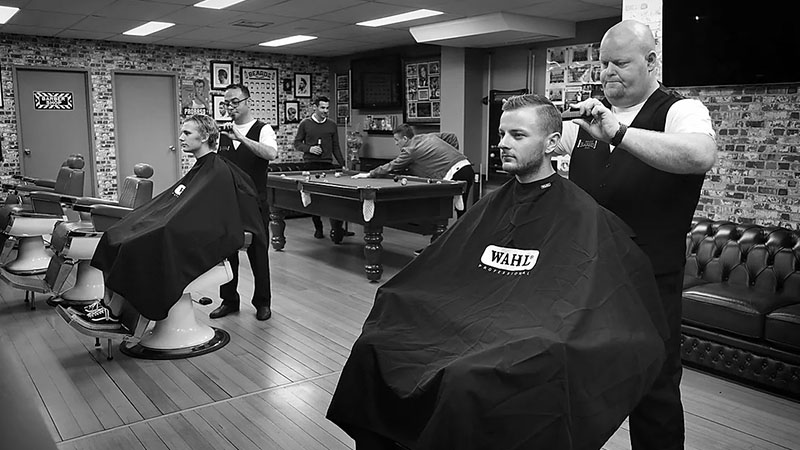 6. Davilia Barbershops
Founded in 2000 by David Aquilia, Davilia Barbershops now have seven locations across Perth. These premier shops combine a traditional and modern style, with a good dose of old-fashioned customer service. The staff members ensure they meet every modern gentleman's needs with expert advice and exceptional service. The team can deliver an array of cuts and styles; however, it's the express facial that's a real standout. For the gent who cares about his skin, this treatment reduces skin irritation from daily shaving and cleans deep down into the pores. It's great for all skin types. The company is also keeping the craft alive by ensuring a young crop of new barbers is continually making its way through the ranks.
Location: Visit website for store locations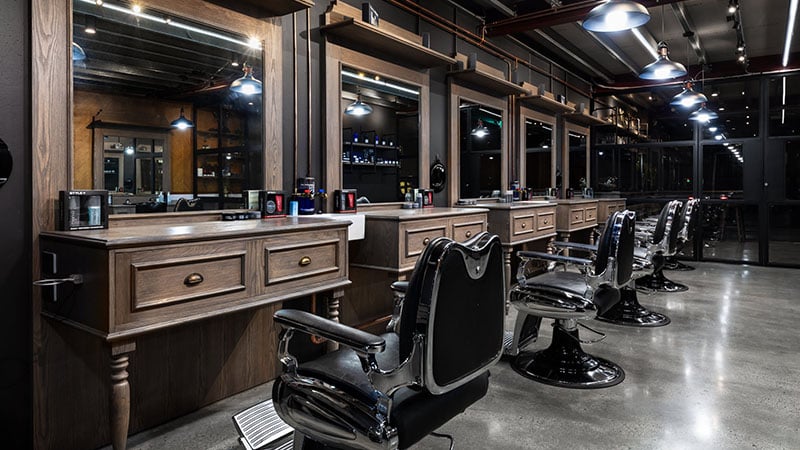 7. The Godfather Barber Shop
There's no denying what the inspiration for this barber shop is! Channeling epic man-cave vibes, The Godfather Barber Shop is decked out with an abundance of posters and souvenirs from The Godfather movies. Other great interior styling features include a giant metal alien sculpture and seafaring-inspired artifacts, such as a wooden ship and a fish tank. The attention to detail continues into the haircuts, buzz cuts, face shaves, and beard trims that the team executes with professionalism and skill. This unique shop is not only cool but provides an excellent place for the gents who visit to relax and enjoy top-notch hospitality.
Location: 534 Hay Street, Perth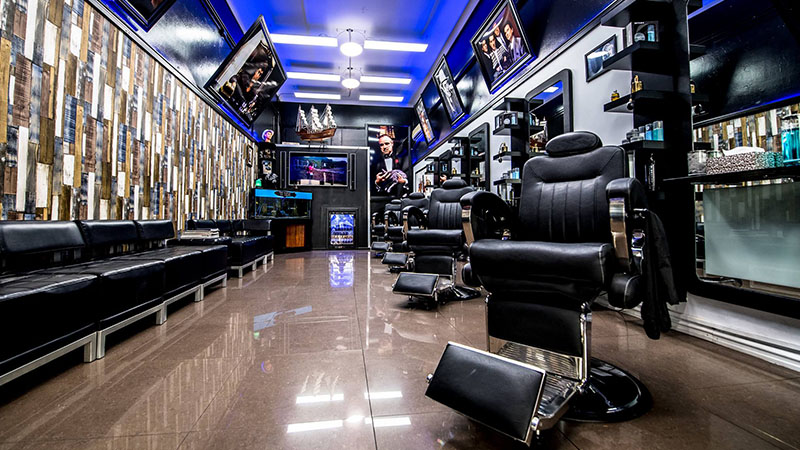 8. Ugly Men's Association Barber & Shave Shop
Contrary to the name of the establishment, no man will be leaving this barber shop ugly. Located in the rustic basement of the State Buildings, the focus of this shop is camaraderie, great conversation, and skill. The team, who are masters of their trade, offer traditional services but aren't bound by convention. Indulge in a drink on the house, as you choose to have a cut, wash, or shave. If you're feeling like you want the ultimate refresh and unwind, opt for one of the packages that combine several services. You'll leave feeling like a new man.
Location: State Buildings, Corner of St Georges Terrace and Barrack Street, Perth
Ugly Men's Association Barber & Shave Shop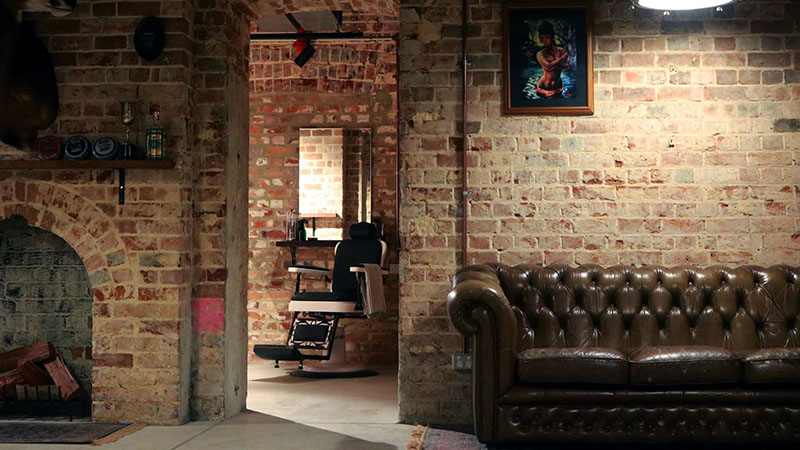 9. Short Black And Sides
Cuts and coffee are the name of the game at this barber shop and cafe. With Perth's only all-female line-up of barbers, Short Black and Sides prides itself on being a warm, welcoming, and inclusive full-service barber shop. The menu features services such as The Classic, Fadez for Days, Creative Cut, Design Lines, and Smooth Criminal. As part of the full-service offering, all options include a neck shave and a hot towel, as well as a fresh coffee or cold beer. The shop space itself is stylishly rustic, with matt black paint, exposed brick, and brown leather barber chairs. At the cafe, the baristas use a variety of milk options from MILKLAB, and it's also dog-friendly.
Location: 201 Labouchere Road, Como, Perth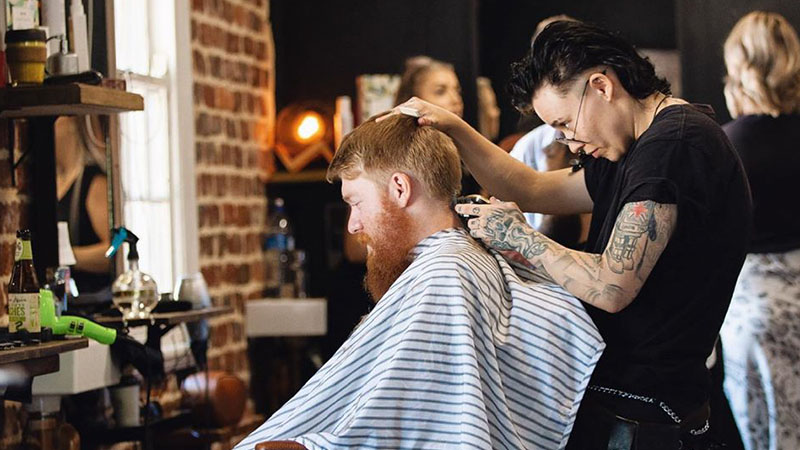 10. Artim's Barber Shop
Artim's Barber Shop is a clean, open space in the Perth CBD. Artim, or Tim, the owner, is originally from Macedonia and knew from a young age that the craft of barbering would be his future. Learning his trade in this village of Delogozha, Tim moved to Perth in 2000 and opened Artim's Barber Shop. Now with 26 years under his belt and a team of experienced barbers, Artim's is a relaxing respite, offering quality cuts, trims, fades, and shaves, as well as friendly service. There's no need for appointments — walk-ins are always welcome.
Location: 61 Barrack Street, Perth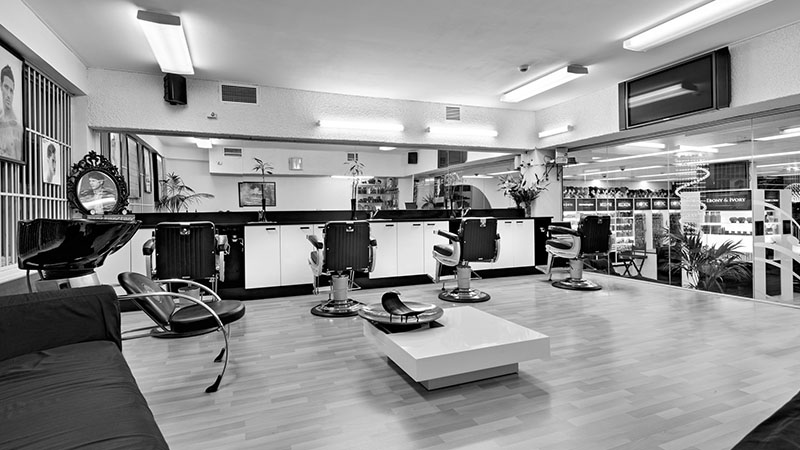 SUBSCRIBE TO OUR NEWSLETTER
Subscribe to our mailing list and get interesting stuff and updates to your email inbox.