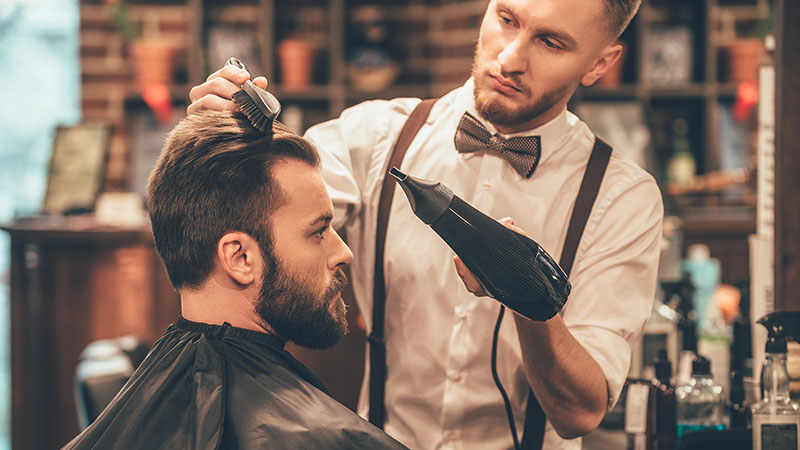 Are you looking for a barber shop near you? Take time out of your busy schedule to relax and unwind with a refreshing drink in hand. Chat with the industry's professionals about their variety of services and skills, and use the visit as an opportunity to get more than a clean-cut and a close shave. Whether you want a traditional encounter or a more modern approach, you can't go wrong with one of these best barber shops in Adelaide.
1. Barber Boys
What makes Barber Boys unique is that it is family-run and owned, and has been for over a decade. Over the years, the shop has established itself as an award-winning South Australian location and has won multiple honors in the Australian Hair Industry Awards for Best Barber Business in Australia. They are serious about quality and have impressive barbering skills, thus only employing highly qualified individuals. The establishment also trains apprentices who are passionate about the industry. Barber Boys cares about their customers and strive to be there from the first haircut to the last.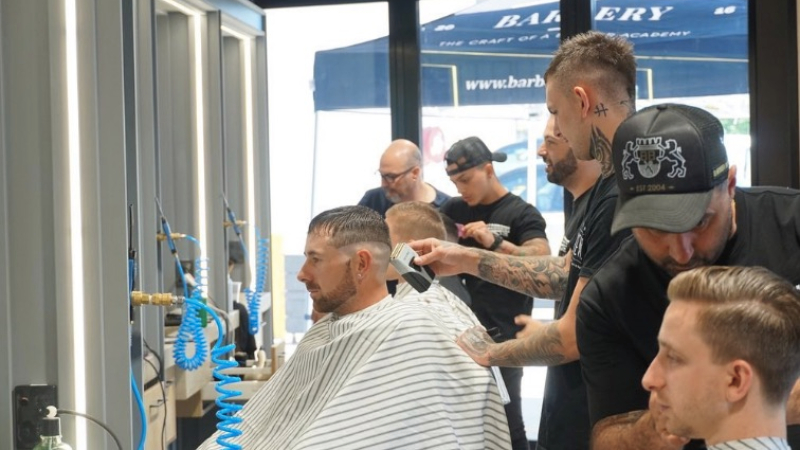 2. Babylon Barber
Babylon Barber is all about high-class services and impressive barbering skills. They aim to offer the best quality at competitive prices and have five locations across South Australia. The barber shop can do several different haircuts for men and children, with styles including simple cuts or more fashion-forward looks that create a distinctive appearance. Want a snowflake or logos from your favorite brand shaved into your hair? This is a skill that these barbers have perfected! The company is diverse in its offers, and it's a one-stop-shop for everything a man needs to be well-groomed, including beard trimming, hot towel shaves, and threading.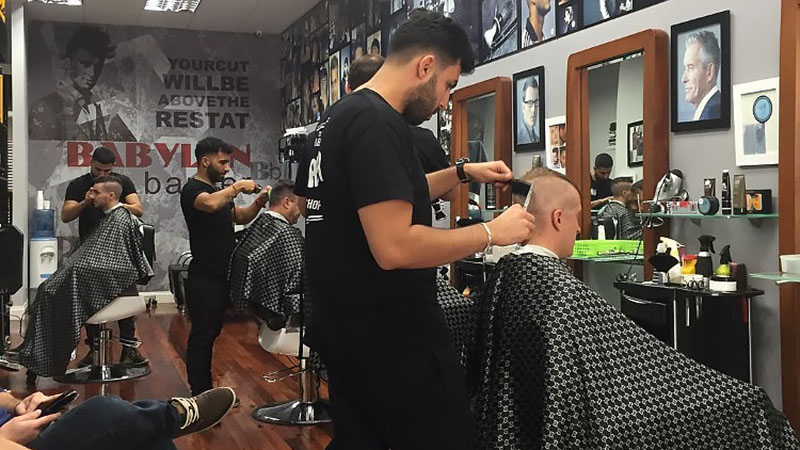 3. Tommy Guns
Tommy Guns understands its clientele and knows that they want not just a great haircut, but also a memorable experience. They have a service guarantee, and describe themselves as 'part barbershop, part man cave.' An accurate description considering all the features they offer. They realize that their customers don't have time to sit and wait around and offer touch-screen check-ins. It's the personal touches that make this shop so appealing, and stores feature in-mirror TV's so you never have to miss anything important. Tommy Guns also offer beverages on the house and complete the visit with a hot towel finish. Customers can purchase from a wide variety of hair products, from styling wax to brushes and combs.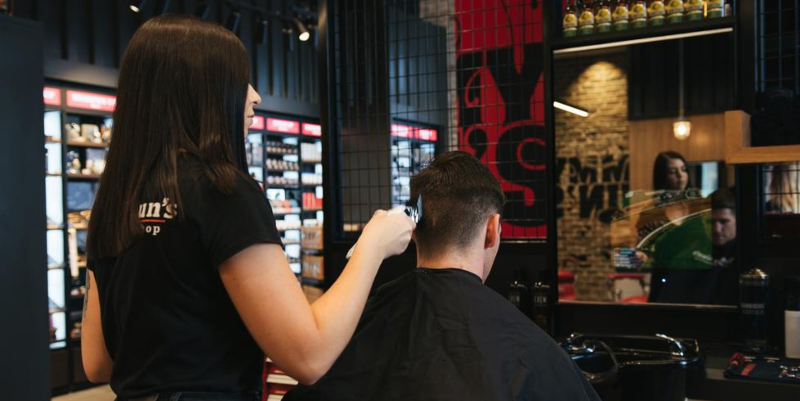 4. Born Barbers
Some people want to experience a barbershop that has all the modern amenities, but others prefer a more old-school feel. For those who wish to have traditional cuts and a good chat, this is the place to go. Born Barbers has a conventional approach to business and wants customers to feel like they've gone back in time. They provide a place to escape from the daily grind and relax away from the stress of everyday life. The owner and creator, Ash Weller, has over a decade of experience in the industry and wants to provide the cleanest cut and closest shave. Enjoy a beer or inhouse rum, and get styled by some of the best in the business.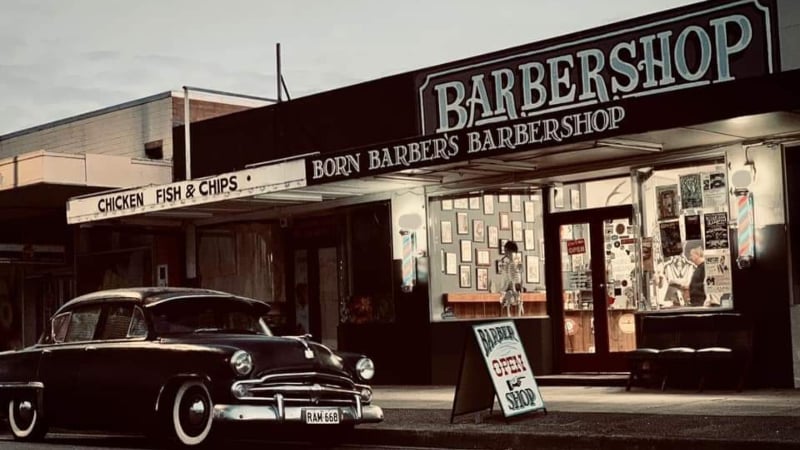 5. Boys Club Barbershop
Boys Club Barbershop is a traditional barbershop, dedicated to providing customers with an excellent service. Expect clean cuts and close shaves, in a relaxing atmosphere. Their approach to business is to make it as though you're going to a good friend's house for a cut, therefore making the experience as informal as possible. It's an opportunity for a man to unwind and take time out of his busy schedule while being expertly groomed. They don't make appointments and do walk-ins only, which means waiting times can vary. The company acknowledges that there is sometimes a wait, and they want you to visit when you have a little more time to spare. The approach is all part of their charm because they are never willing to compromise on the quality and finish of the cut.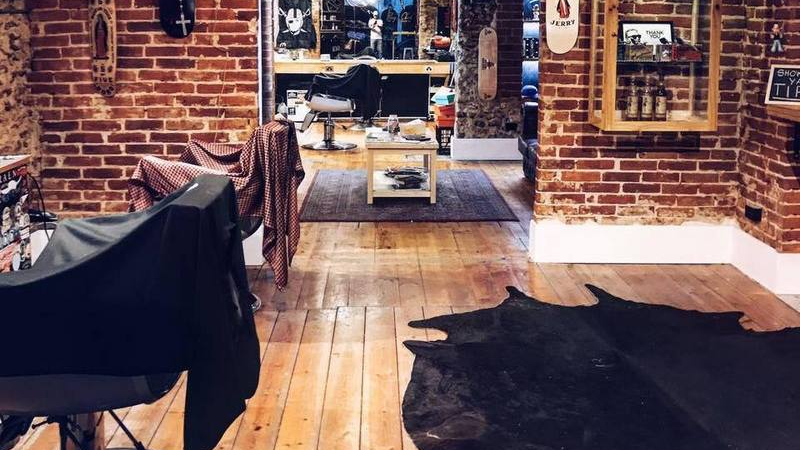 6. Barber Society
Modern gentlemen will feel at home in Barber Society, a shop that prides itself on being a distinguished establishment that knows more than a thing or two about male grooming. The salon has a variety of services, including shaving, haircuts for adults, kids, and highschoolers, crew cuts with skin fade, and several hair coloring options. They are closed on Mondays and Sundays, but you can get an appointment on another day using the online booking option. You get more than just a cut here; you get an experience! Highlights of a trip to Barber Society include the opportunity to have a nice cold beer or barista-made coffee, while also enjoying a game of FIFA.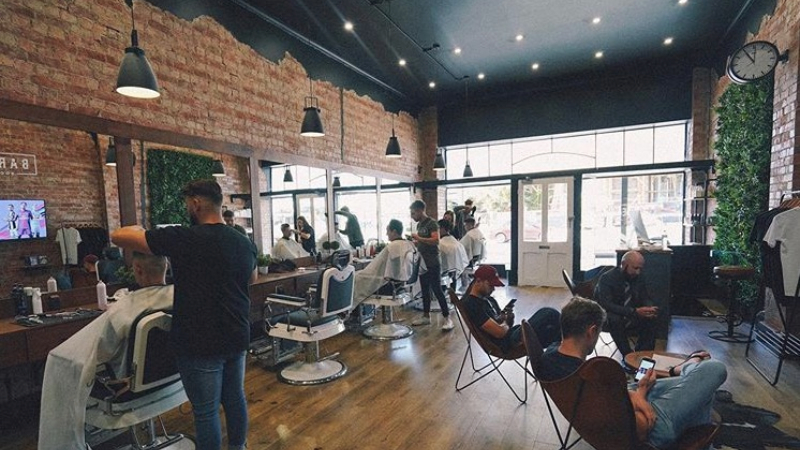 7. House of Lords – Barbers of Distinction
House of Lords – Barbers of Distinction is conveniently located at the Port Mall Shopping Centre. The shop is easy to find, but its also a very inclusive establishment, catering to individuals of all ages. There are different services this shop offers, including haircuts, and skin fades, a cut and shave combo, and hair tattooing. House of Lords is the type of establishment that prides itself on its versatility, whether that's cutting kids' hair for the first time or attending to pensioners and seniors. They offer discounts for the groups mentioned above, and their inclusivity is part of what makes this barbershop one of the best.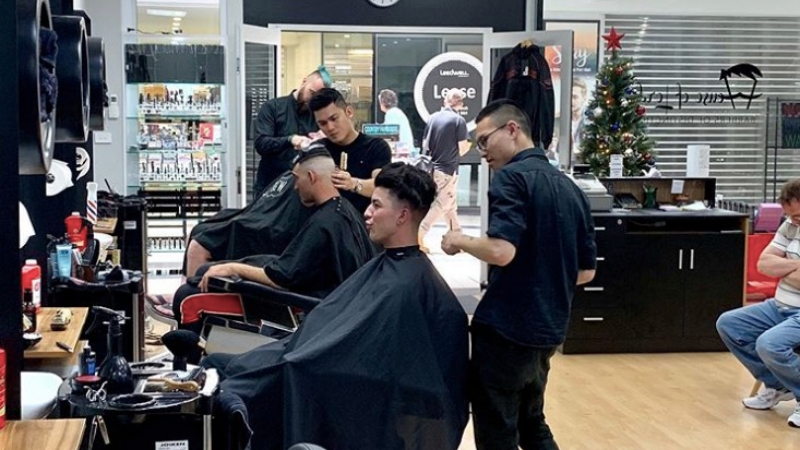 8. Just Guys Hairdresser
Just Guys Hairdresser is one of the oldest barbers in Adelaide because it was established in 1993. The shop has been described as being run by a 'band of brothers.' They are particularly friendly, welcoming individuals who genuinely care about their clientele's happiness. Customer satisfaction is essential to the people who work here, and they don't want anyone to leave the chair second-guessing their decisions. Choose from many options, including a straight head shave, facial shave, and beard trim. It is not necessary to make an appointment, meaning that customers can walk-in whenever they have a chance. Plus, they can have you in and out in 15 minutes.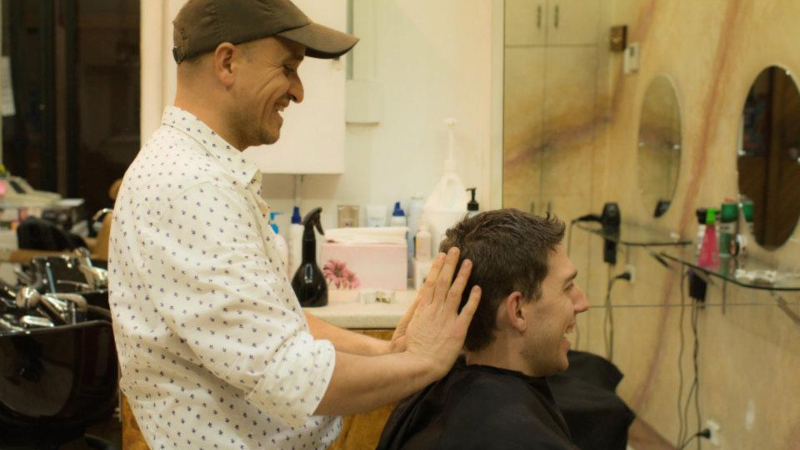 9. MJ for Men
MJ for Men is a modern salon that specializes in advanced hair and skin techniques. Madam Josephine is a highly respected individual in the hair industry and has been awarded medals in Milan. Customers can enjoy a haircut, or choose from several color options and various treatments. The salon is a one-stop-shop for all a gentleman's grooming needs. The building is also fascinating and filled with character. It previously served as the rooms for a physiotherapist that offered Australian Electronic Therapy Services, and it has been transformed into a location that is an architectural masterpiece.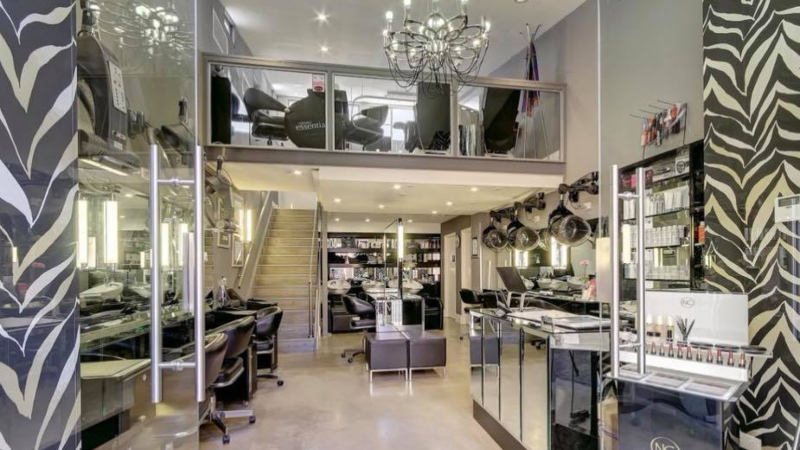 10. Robbie's Chop Shop
Robbie's Chop Shop is one of the best barbershops in Adelaide. Experienced barbers offer haircuts, skin fades, beard trim, and hot shave options. The shop takes walk-ins but is slowly transitioning to bookings, which is especially useful for those who are in a hurry. Men who would like to bring their kids in for a cut will also be pleased to know that there is a discount price for children from Monday to Wednesday. There are also concessions for seniors. Although they are closed on Sundays, every other day, men can come in for an excellent experience.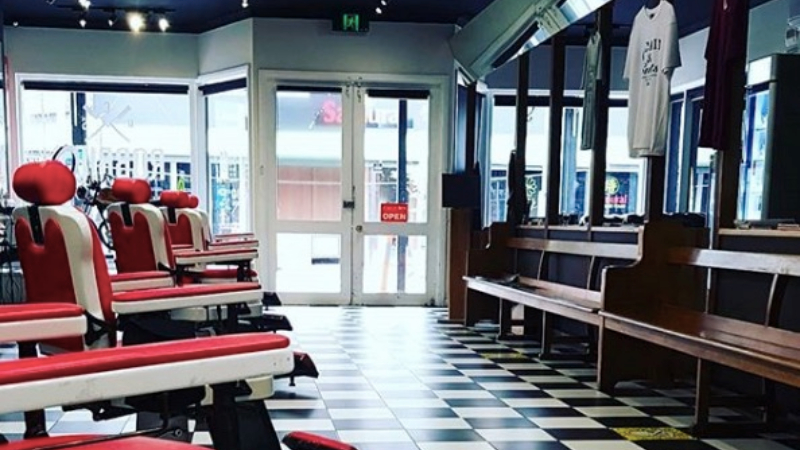 11. The Men's Room
The Men's Room is located in Adelaide's CBD, and it's a barbershop that is great for those who want a cut or trim. This establishment is traditional with authentic barber chairs, which add history and character to the shop. That said, The Men's Room has found a way to add a modern twist with their approach to men's hairstyles. It's also the sort of place where men can get more than just a good cut, and have a chat and hang out. Another highlight includes the barbershop dog, Lenny. This friendly British Bulldog only adds more character to an already cool salon! On Sunday, they are on the golf course but pop in from Monday to Saturday for an expert cut.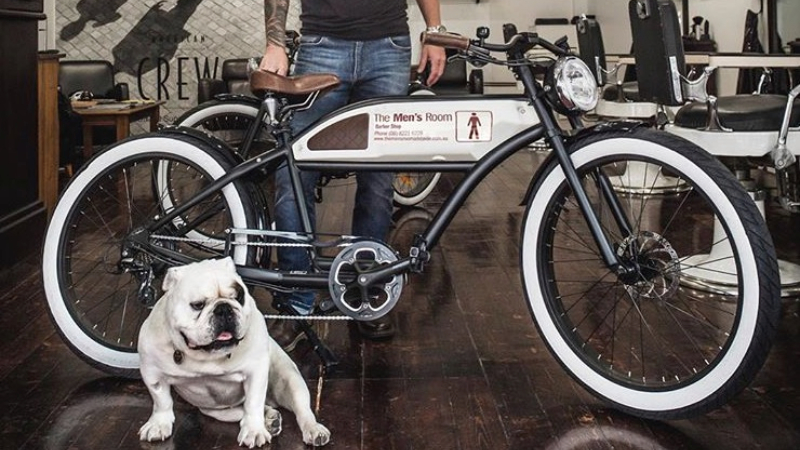 12. Moustache Barber
Moustache Barber considers themselves to be one of the best barbershops in Australia, and we agree. It's an establishment that offers beard grooming, mustache cutting, and can create trendy, fashion-forward looks for its patrons. They employ several experts who are knowledgeable about the industry and will work to achieve customer satisfaction. Men can ask their barber for an update on the latest styles, and they can work together to find a cut that is suitable. If you need a haircut on the weekend, that's no problem, because this salon is open Monday through Sunday.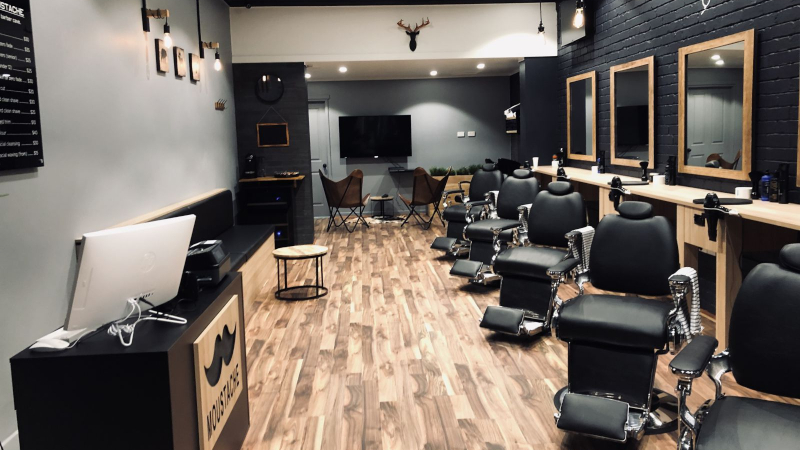 SUBSCRIBE TO OUR NEWSLETTER
Subscribe to our mailing list and get interesting stuff and updates to your email inbox.