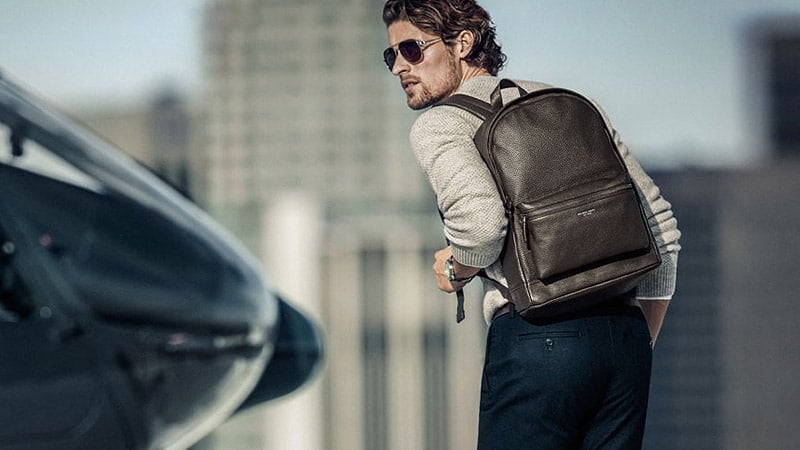 Whether you're a student, commuter, or frequent traveler, a high-quality and functional backpack is a wise investment. But, with so many options available, finding the right one can be a tough choice. Fortunately, there a host of brands available that can be relied upon every time you need a great bag. Creating designs that are high-quality, practical, and seriously stylish, these top backpack brands provide function and fashion in one easy-to-carry package.
1. Troubadour
Whether you are packing for a weekend away or a month-long excursion, you need the right bag, and chances are good that Troubadour will have exactly what you are looking for. Their approach to making bags is to create items that consider performance, durability, and comfort. The products, which range from backpacks and duffle bags, and everything in between, are created using natural and recycled materials and are built to last, coming with a five-year guarantee.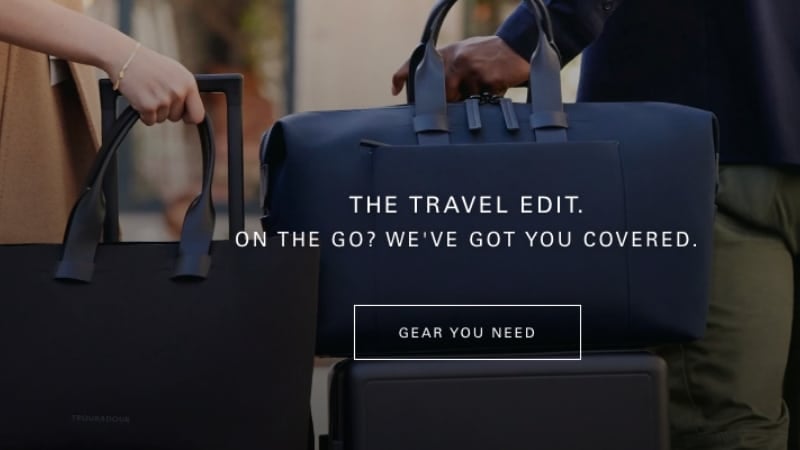 2. Herschel
Founded in 2009 by brothers Jamie and Lyndon Cormack, Herschel strives to create the perfect backpacks for travelers. The label's range features sleek, minimal designs, usually with Herschel's signature leather straps. Its bags are functional, fashionable, and have become the staple backpacks for travelers, students, and professionals alike.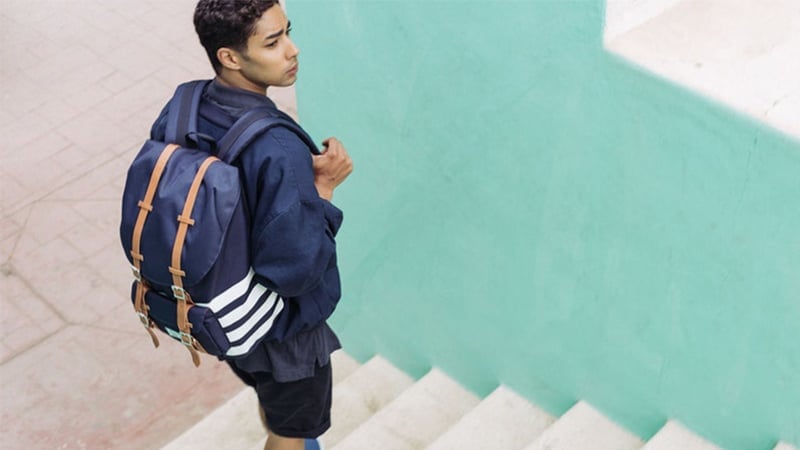 3. Alexander McQueen
If you're a fan of the finer things, it may please you to know that Alexander McQueen has a line of backpacks, meaning you can be your stylish self while still getting a functional and practical backpack. If you have the extra dollars to drop, Alexander McQueen bags are reliable, fashion-forward, and will certainly up your street style game.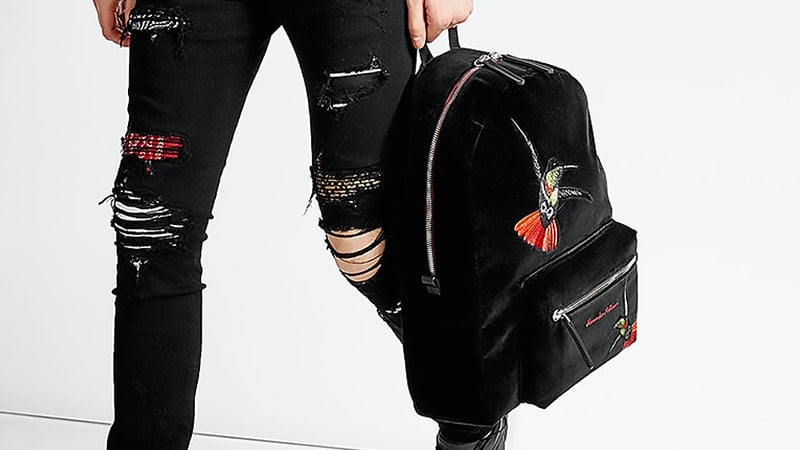 4. Balmain
Backpacks may not be the first thing to come to mind when you think of Balmain. But, the French fashion house does, in fact, have a range of luxury, top quality backpacks, which you can get at top dollar. The label's range features everything from denim, mohair, and camo to leather, studs, and sailor stripes.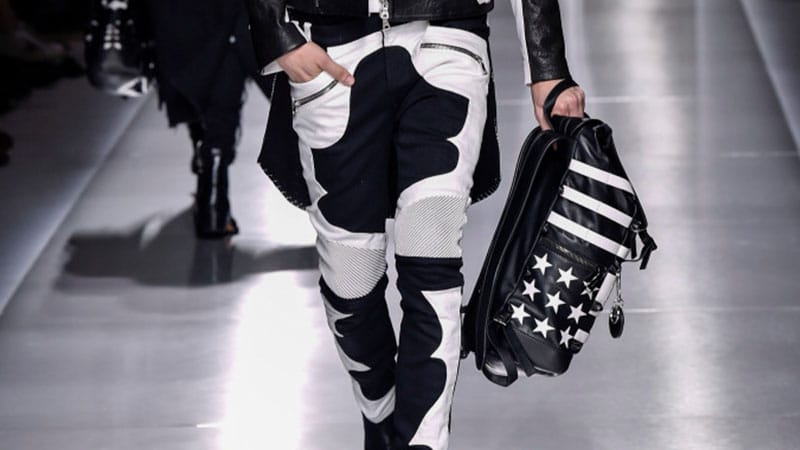 5. Prada
Much like their apparel, Prada's backpacks range from simple and practical designs to outlandish and extravagant styles. From classic tonal colors such as grey and black to blue and green paint splatters and bags donning heavy badges and mixed prints, they are everything we know and love as Prada.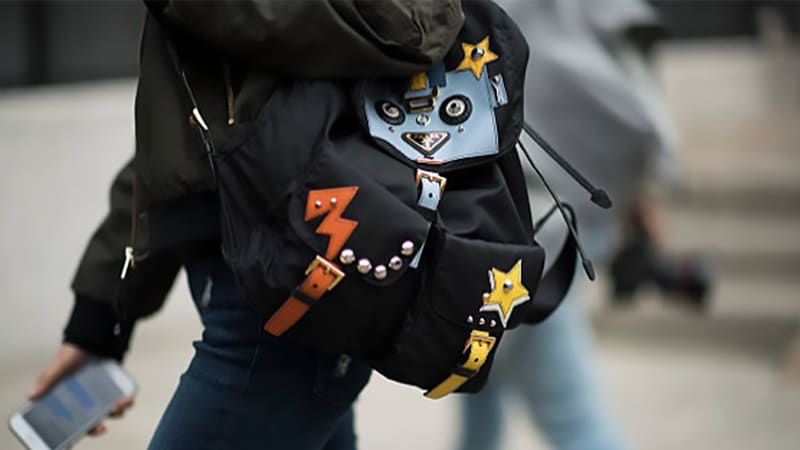 6. Nike
Nike's reputation for crafting high-quality and stylish sportswear precedes itself and extends to the label's range of backpacks. Its range is perfect for sport, travel, school and looking good. From simple styles to those sporting the classic Nike tick, these bags are durable, voluminous, convenient, and look great. They are an affordable yet equally high-quality alternative to designer backpacks.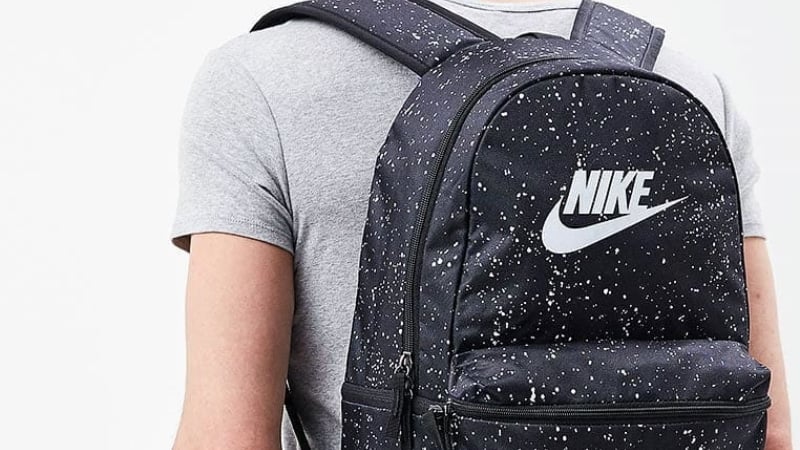 7. Saint Laurent
The first couture house to gift us the concept of luxury ready-to-wear, Yves Saint Laurent revolutionized fashion. Since the label is known for its groundbreaking designs, you know you can expect big things from its backpacks. The range is extensive, from simple black canvas bags to multicolored leather backpacks with badges and embellishments. Saint Laurent backpacks, much like the line's apparel, is full of cultural and artistic references, creating a range that is modern, refined, and rebellious.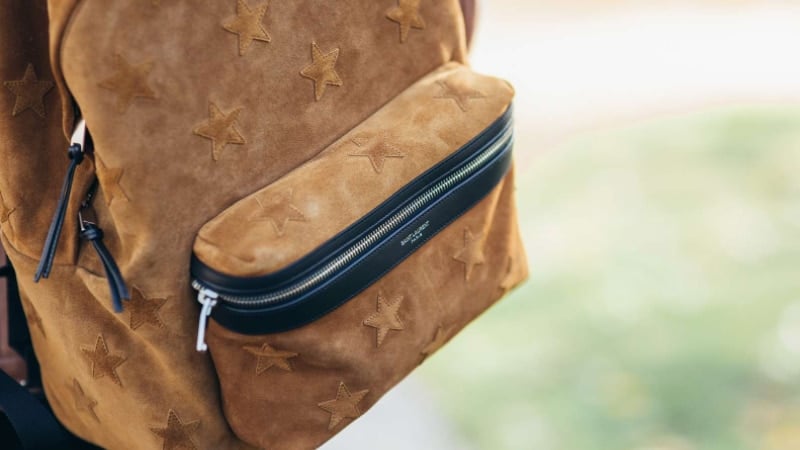 8. Balenciaga
Another luxury label designing high-quality and stylish backpacks is Balenciaga. The Spanish fashion house crafts beautiful bags in minimalist tones for a timeless aesthetic. They may cost a pretty penny but are well worth the investment.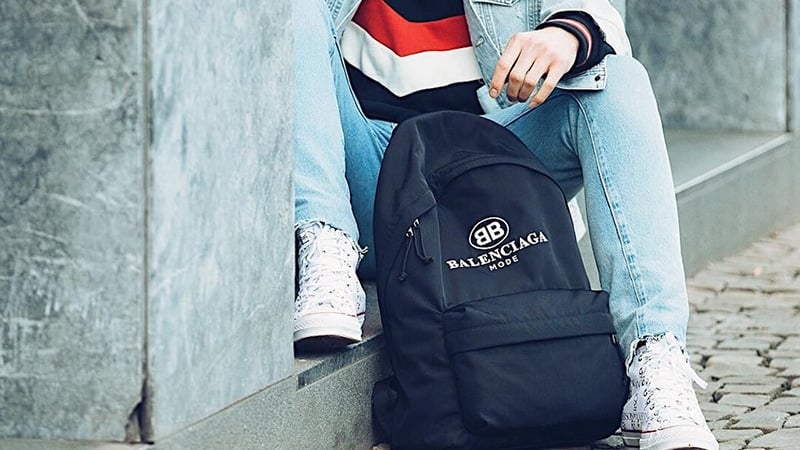 9. Diesel
Diesel is renowned for its masculine and fashionable aesthetic, and its backpack collection is no exception to this rule. The extensive selection comes in premium leather, robust canvas, and technical fabrics. While muted colors like black, grey, and khaki dominate the range, there are some bolder prints and bright colors too. Each Diesel backpack is voluminous enough for you to toss your clothes in for a quick overnight trip or gym session after work.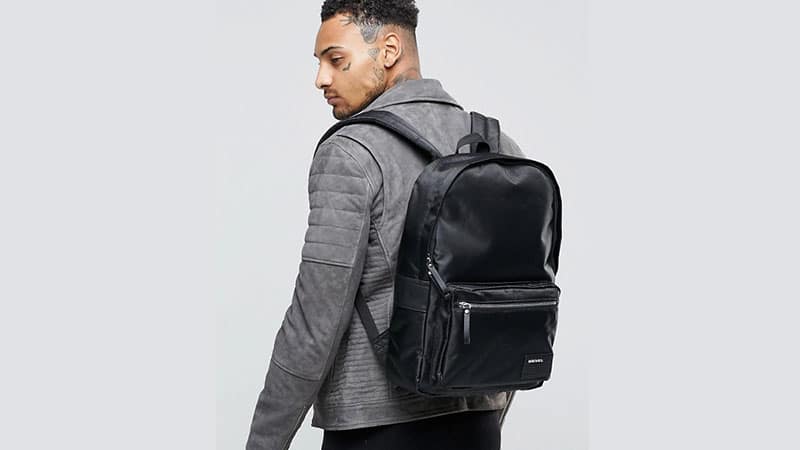 10. Gucci
Gucci's designs are so distinctive that everyone will know your bag's brand. The label's range features a variety of bold colors, striking prints, and animal motifs. There are some simpler styles, but all of Gucci's bags feature some branding. And why wouldn't they? If you're buying a Gucci, you'll want to show it off.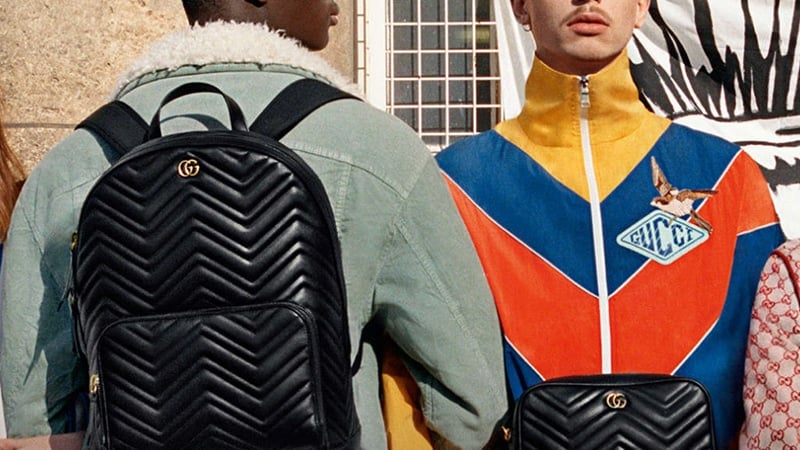 11. Bottega Veneta
With backpacks priced over $5,000, Bottega Veneta has cultivated a reputation for luxury and reliability. The brand's bags are fashion-forward yet functional and will meet your style and practicality needs. The line-up consists of mostly muted colors with styles made from the highest quality materials.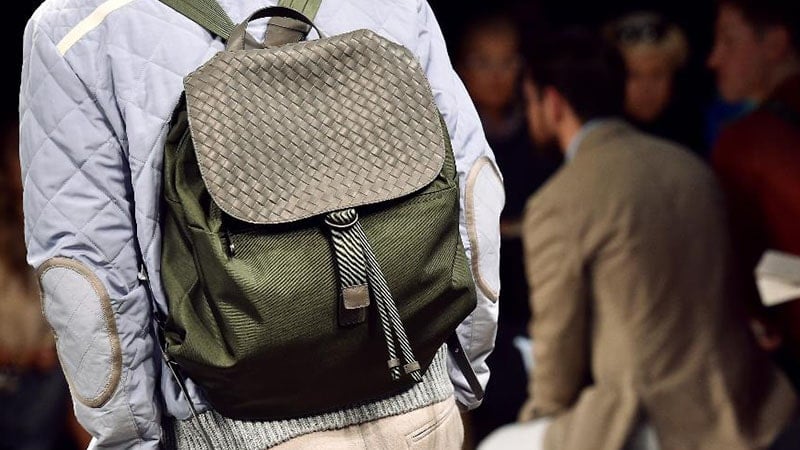 12. Dolce & Gabbana
Like most things from Dolce & Gabbana, its backpacks are anything but subtle. They have all the quirky, interesting details we've expected from D&G accessories, such as bold, clashing prints, bright colors, and big logos.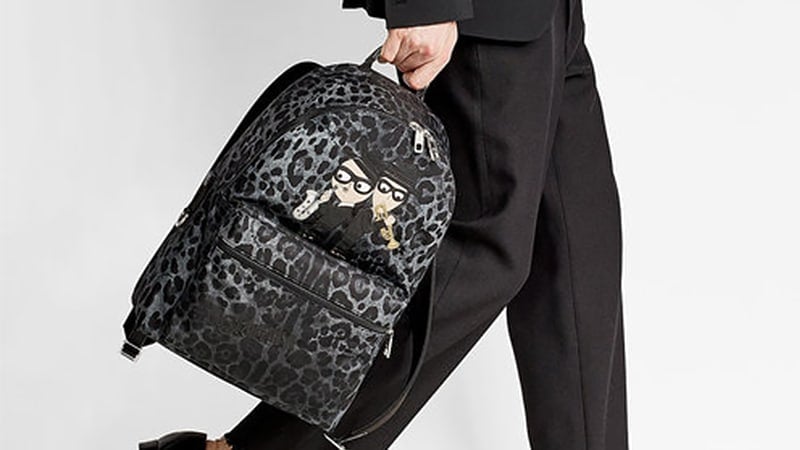 13. Burberry
Burberry's range of backpacks features simple designs that are so distinctive people will be able to spot your Burberry bag from a mile away. The offering includes bags with the label's classic check print, plain colors, unexpected graffiti designs, and subtle stripes. They are ideal for the preppy professional or the street style man looking to add a touch of luxe to his look.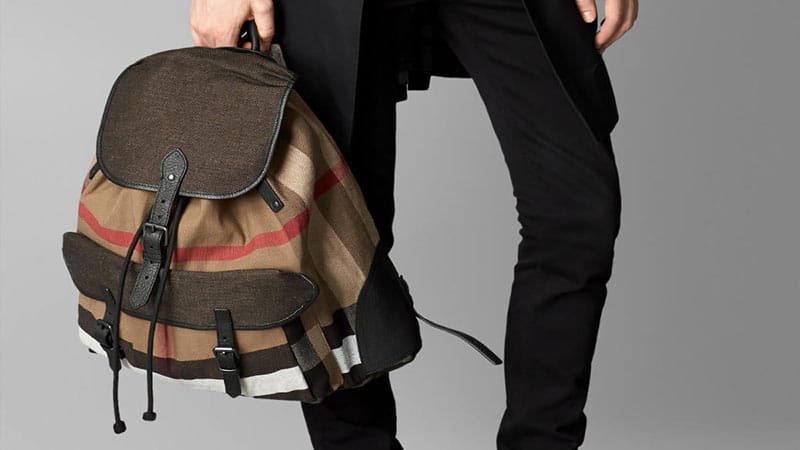 4. Emporio Armani
Emporio Armani backpacks are the ultimate collaboration of high-end and street style designs. The label's various designs are ideal for the guy on the go who doesn't have time to swap his backpack for a briefcase. They are professional, smart, sophisticated, and ultra-stylish. Made from premium leather and other of the finest materials, they'll also last forever.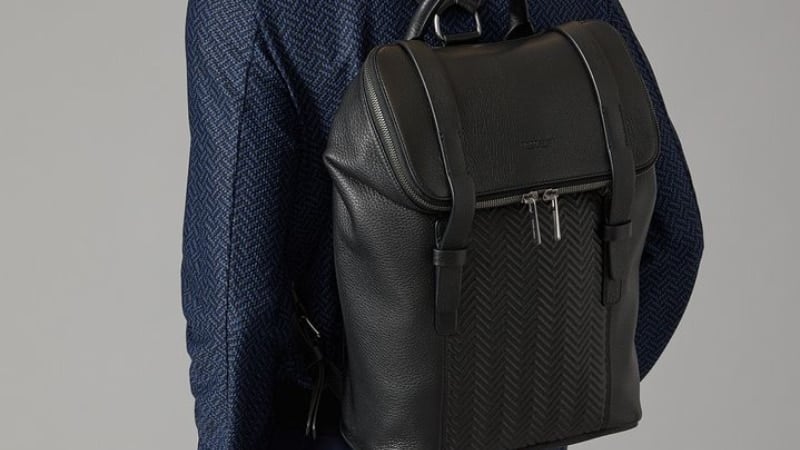 15. Fendi
Of course, Fendi backpacks are sleek and minimal, except for the occasional logo or bug-eye design. They come in mostly muted colors like grey, black, and khaki and are made from premium and durable leather, meaning they're timeless yet fashionable. So if you're after a backpack you can use daily and not get sick of, we'd suggest a Fendi.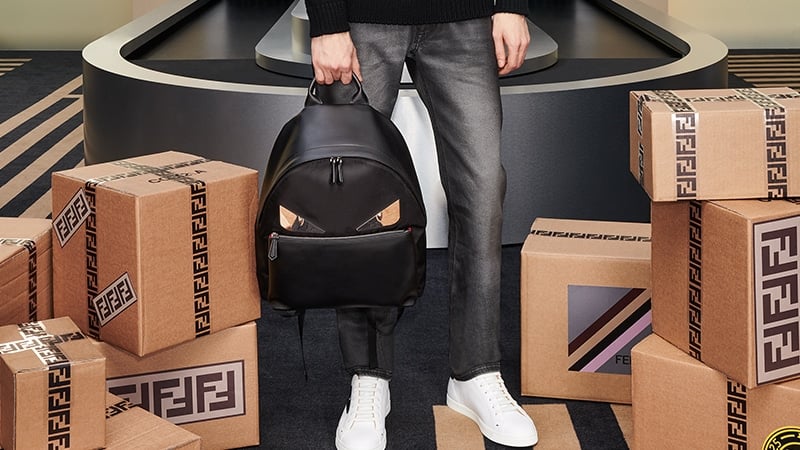 16. Givenchy
Givenchy combines its timeless, refined designs with street style and sports luxury influences. Its bags usually feature bold graphics inspired by seasonal prints. Current styles on offer include neo-baroque rottweiler, Madonna, and Bambi graphic prints and the label's signature Obsedia bags and accessories.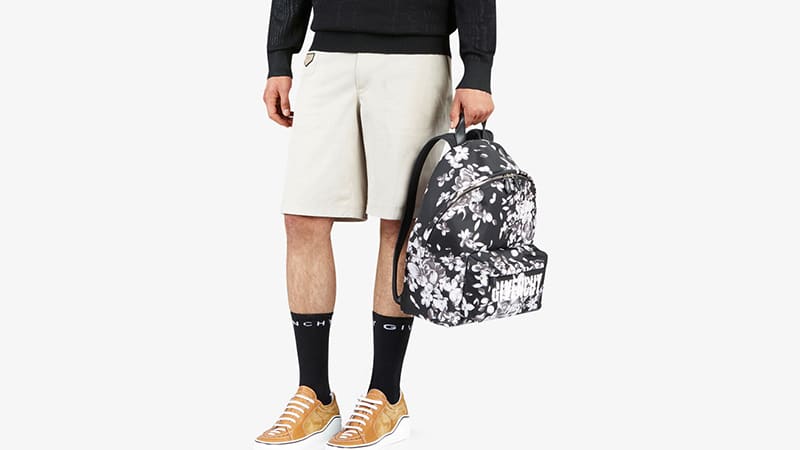 17. Versace
Versace's line of backpacks is original, vibrant, and crafted from premium materials. These durable designs are made to last many adventures, from traveling to foreign countries to surviving the trenches at work. There is no mistaking Versace's bold prints and patterns.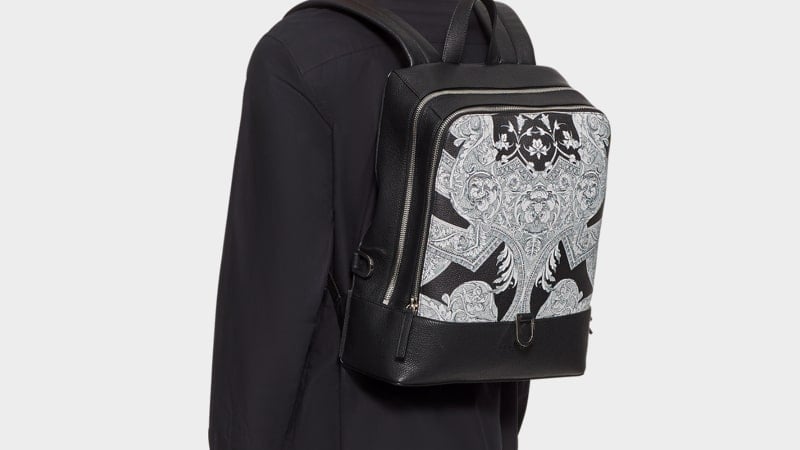 18. Furla
If you're looking for something more fun, we suggest a Furla backpack. As well as carrying sleek and minimal leather bags, Furla also has a selection of cool and unique patterns. Our favorite is the Furla Man Ulisse. The blue and grey backpack is complete with the silhouette of a shark on the front.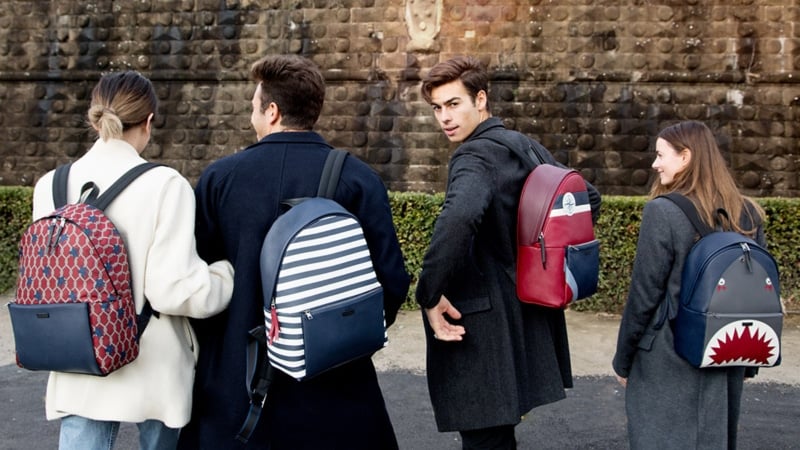 19. Kenzo
Kenzo is all about colorful, free-spirited styles with a modern and urban edge. Therefore, the brand's backpacks are essential street style items. Kenzo backpacks are playful, modern, and stylish, available in a selection of bright green, orange, pink, blue, and muted hues. Most styles sport the Kenzo logo, while some flash the label's iconic tiger or eye motifs.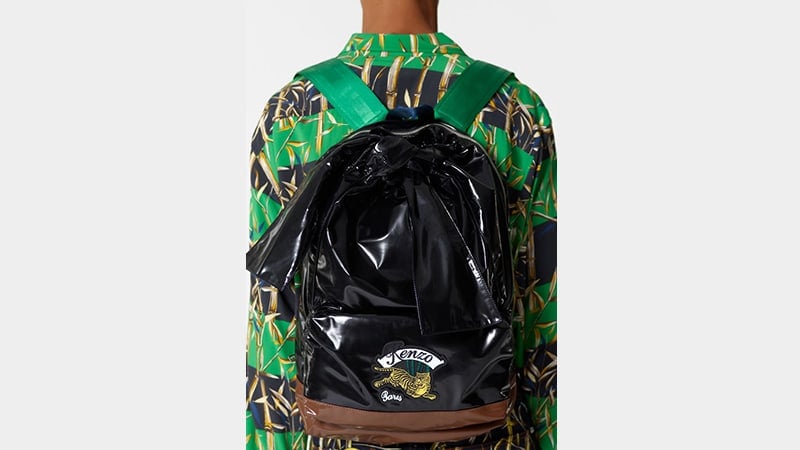 20. Valentino
Valentino's backpack range follows its traditional flair for the dramatic. Even the more subtle designs feature small Valentino details, which is what makes them truly special. Valentino backpacks are unique and edgy, from exposed stitches and studs to badges, embellishments, and bright camo patterns. The range is also diverse enough to span formal and casual contexts.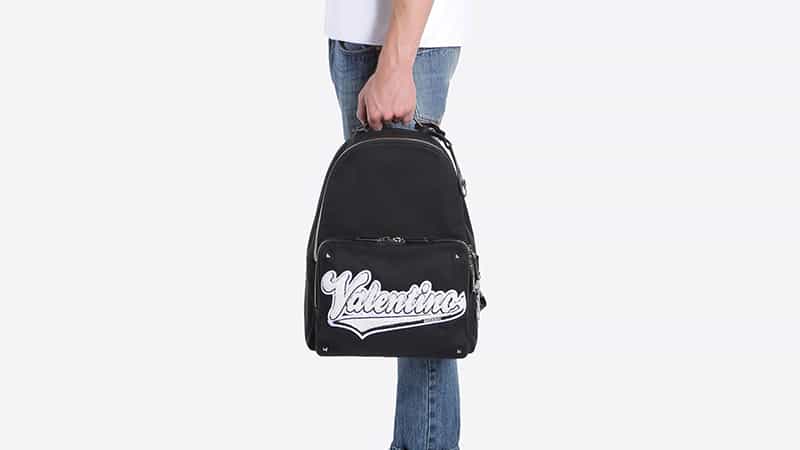 21. Hugo Boss
Hugo Boss is synonymous with luxury menswear, so it only makes sense it offers a range of functional and fashionable. With over 400 styles on the market, the Hugo Boss range is one of the most extensive available. Although their website only displays a small selection of new season looks, you can still find many of the label's other styles for sale across various stores.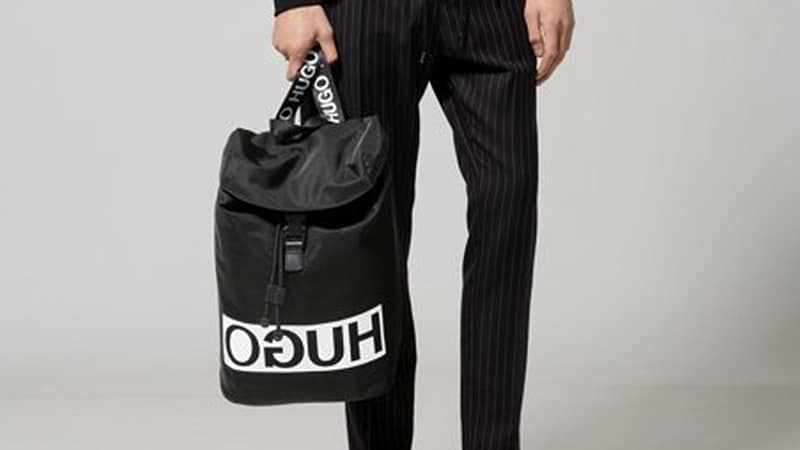 22. Rick Owens
Rick Ownes founded his namesake label in 1994 in Southern California. Since then, it has grown a cult following with the underground glam rock and grunge scene thanks to its boundary-pushing designs. The label's backpacks are unique and edgy yet somehow understated enough to be worn every day. Except for the Hun Bunny bag, of course, which is shaped like a toy rabbit with one eye. The rest of the range, while slightly left of center, is slightly toned down.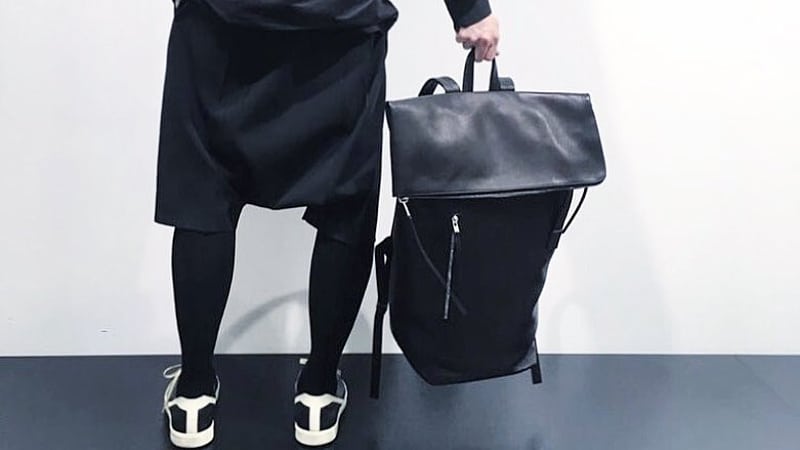 23. Montblanc
Montblanc specializes in premium leather backpacks made for adventure. The label's designs boast ample storage space with plenty of compartments and come in various sizes to suit all of your needs. Aside from the occasional camouflage print, they mostly come in muted colors, like navy, black, red, and dark brown.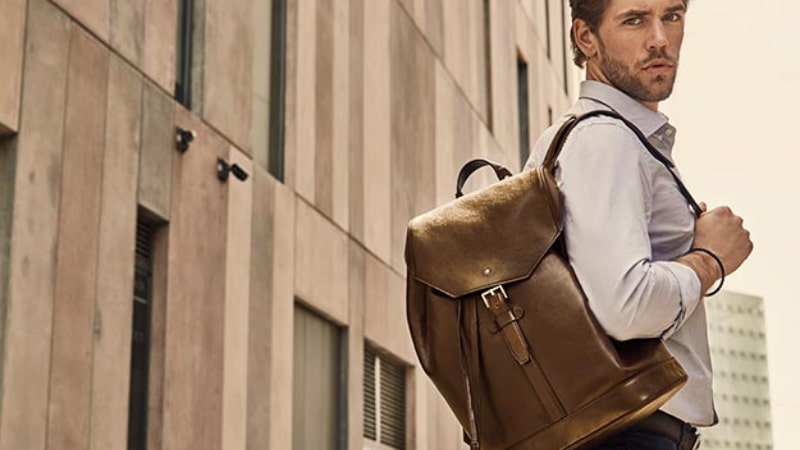 24. Coach
Coach has long been a leader in the bag market, so it makes sense it has a highly coveted range of backpacks. The brand offers a massive selection of styles and materials that are unique and fashionable, including classic leather and modern one-strap designs.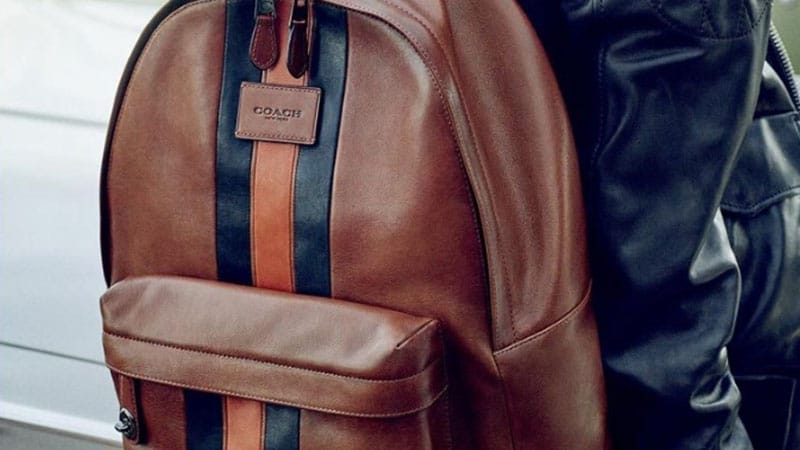 25. Raf Simons
Raf Simons has been taking cues from counterculture since his label's inception in 1995. These influences are reflected heavily throughout his simple yet edgy backpack range. These bags fuse sports elements with futuristic prints and colors to create a contemporary yet timeless aesthetic. Raf Simons' backpacks are ideal if you're on the hunt for something affordable that won't date and is still unique and edgy.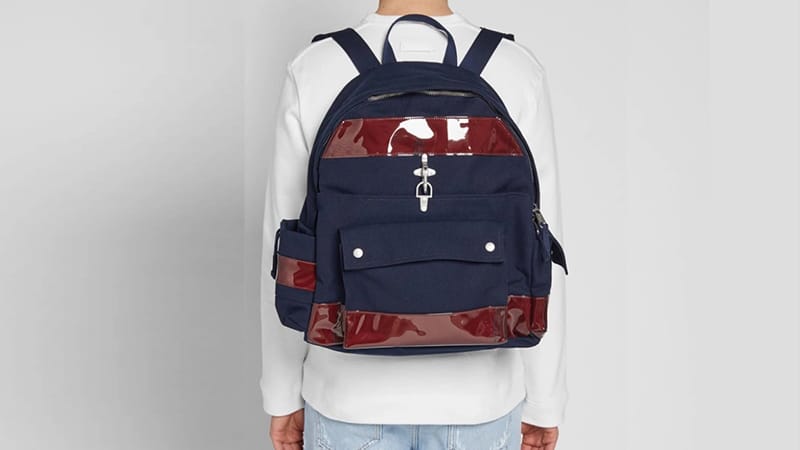 26. Stella McCartney
Celebrated womenswear designer Stella McCartney launched her highly anticipated menswear range in 2016. And, guys, if you haven't already, you should get around it. Her line is sleek, sophisticated, stylish, and professional yet sporty. These bags are versatile enough to rock to your corporate job, or the gym, or use as a casual accessory. Also, if you're an environmentally conscious guy, Stella McCartney's label is entirely sustainable and ethical.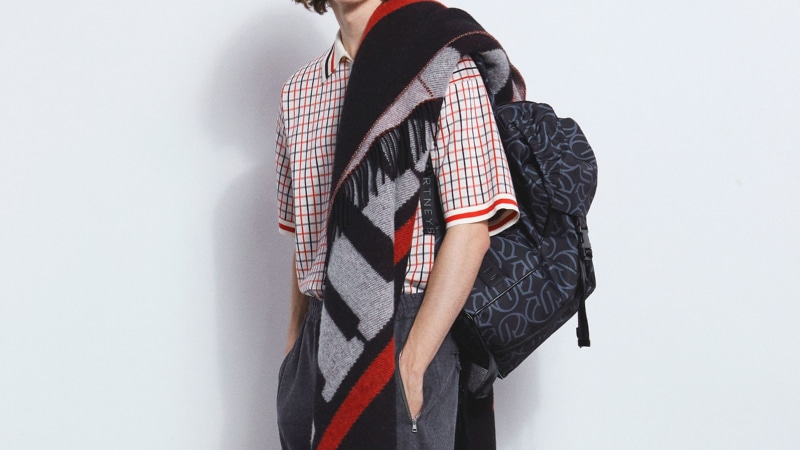 27. Jimmy Choo
Jimmy Choo strives to fuse luxury fashion and function by selecting men's backpacks. The designer label offers high-quality, stylish, utilitarian bags in classic colors like blue, black, and brown. While the collection is undoubtedly minimalistic, some styles feature lines, embellishments, or bold prints.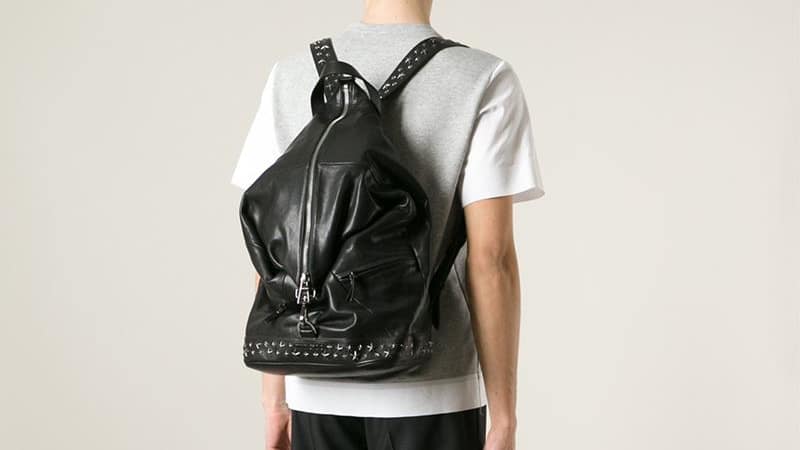 28. Paul Smith
Paul Smith fell into fashion after a road accident ended his cycling career. Since then, he has been delivering his distinctive take on traditional British style to men across the globe. His range of backpacks is colorful, stylish, and functional, and boasts a classic aesthetic with a modern twist.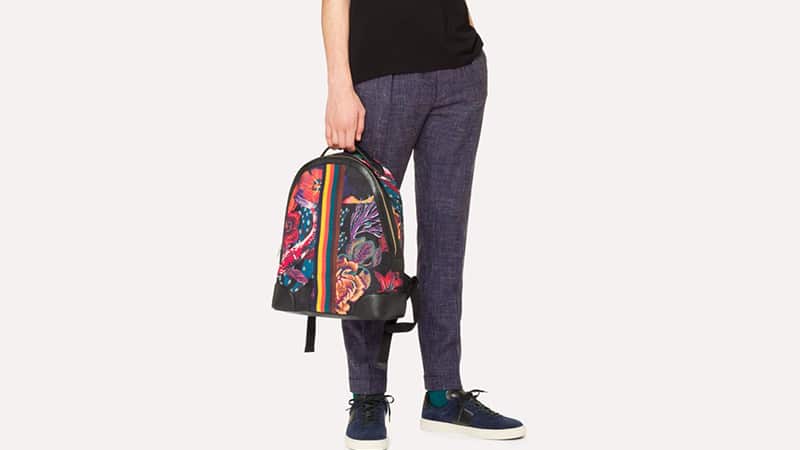 29. Dsquared2
Dsquared2's collection of backpacks is somewhat eclectic. The brand has a massive selection of colors and styles at varying prices. From as low as $300 right up to over $1,000, there is something for everyone. The diverse selection includes practical and durable designs with a mix of eye-catching and understated styles.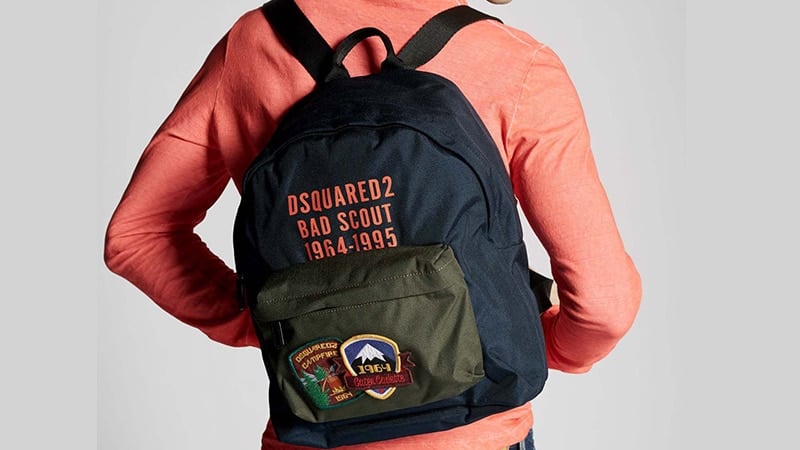 30. Tommy Hilfiger
Like all things Tommy Hilfiger, its backpacks are for the cool kids. You can choose from the traditional Tommy red, white and blue or an extravagant geometric print or classic muted color. These bags are functional, voluminous, and durable.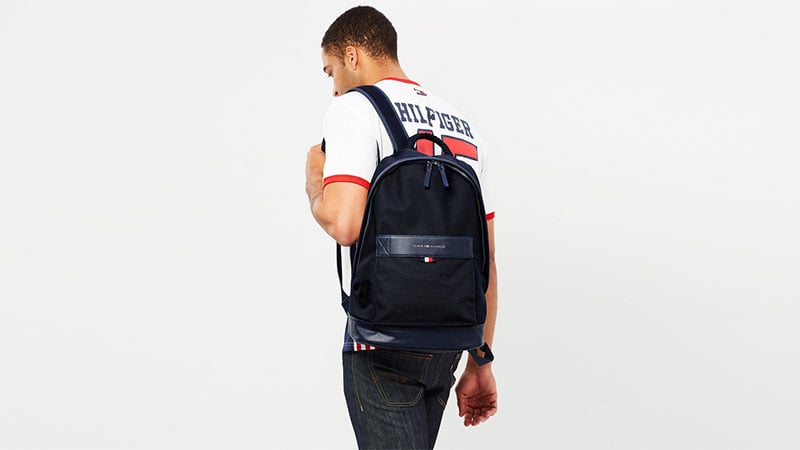 31. Rains
Expats, campers, commuters, and students rejoice because Rains backpacks are 100% waterproof. As such, they're ideal for travel or even just a wet winter's day. They also boast ample pocket space, have an internal laptop compartment, and are completely cool.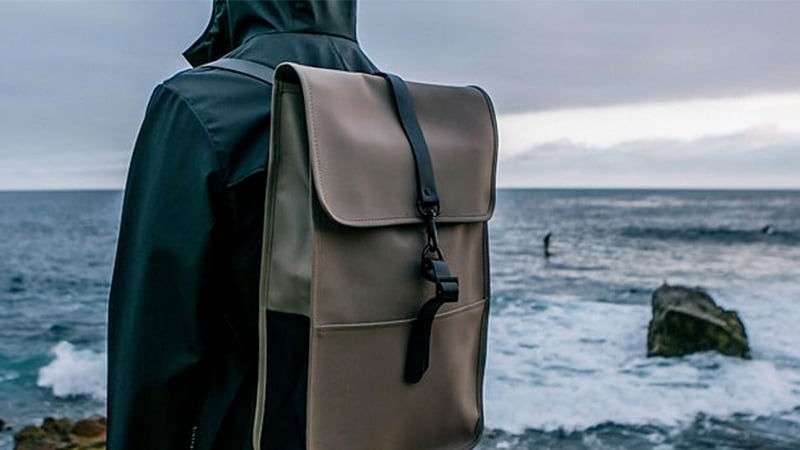 32. Aer Fit
Aer Fit backpacks are designed for commuting between home, work, and the gym. The clever pocket system lets you store everything you need for a workday and the gym in just one bag. The range's lightweight and stylish designs make this massive packing capacity all the more impressive.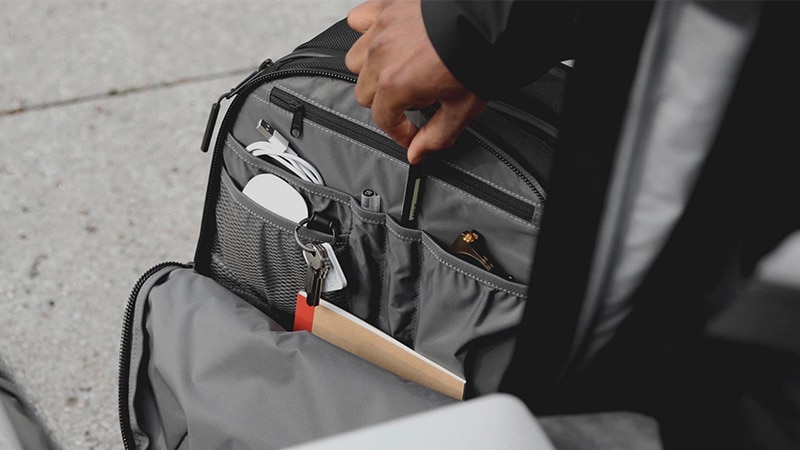 33. Burluti
Staring at $3,000, Burluti specializes in crafting premium leather backpacks of the highest quality. Their range of stylish bags features practical, functional, and fashionable pieces designed to last a lifetime and meet all your travel and business needs.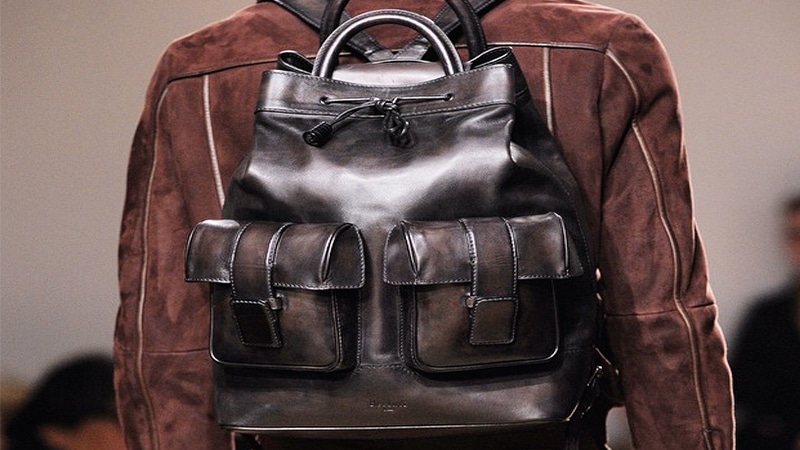 34. A.P.C
French streetwear label, A.P.C is known for its line of ready-to-wear, minimalist designs with clean lines and simple patterns. This aesthetic is also maintained throughout their range of backpacks, which feature lightweight, durable, and attractive designs.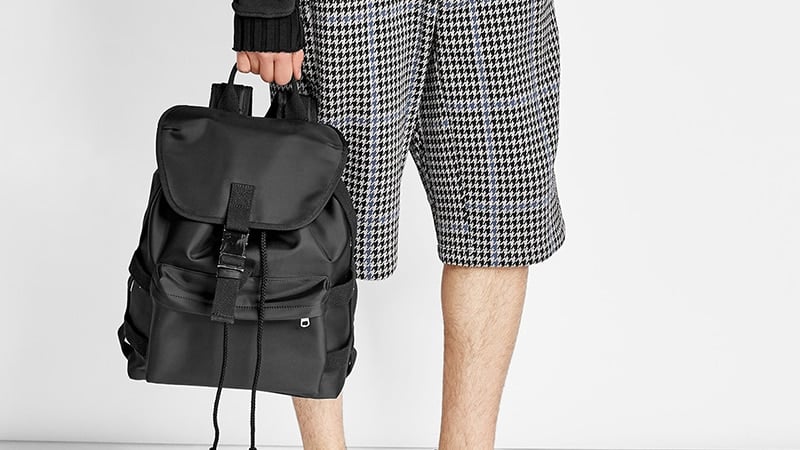 35. Adidas
Adidas' range of backpacks is the perfect combination of sophistication and sports luxe. The brand's designs are minimal enough not to detract from any professional ensembles yet casual enough to elevate your street style. They are practical, durable, and ideal for traveling.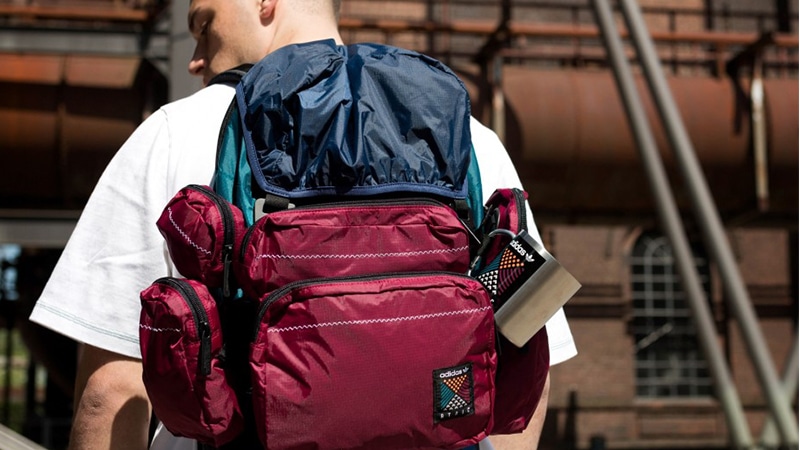 36. Everlane
If you're an environmentally conscious guy, Everlane is the brand for you. The label specializes in creating ethical and sustainable products and believes in transparent supply chain practices. Additionally, its range of backpacks is simple, sleek, and seriously stylish.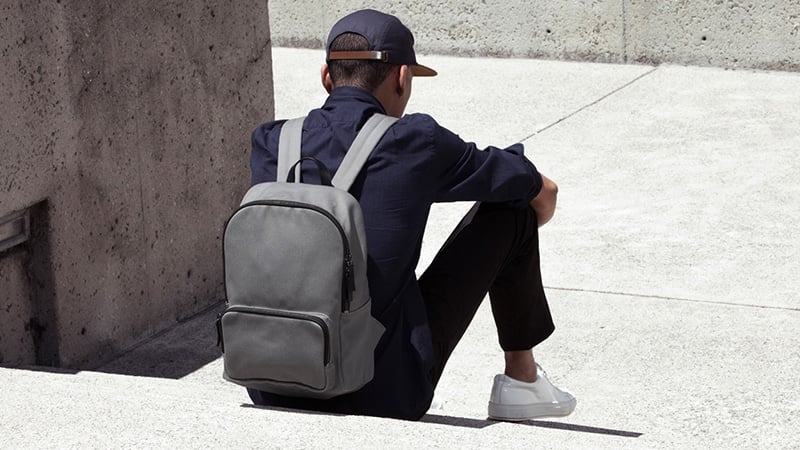 37. Ona Bags
Ona Bags has been handcrafting its range since 2010. The New York-based label uses the finest materials sourced from around the world, including premium full-grain leather, waxed canvas, and solid brass hardware. The name, Ona, translates to "to experience with the eyes," in Swahili, and that's precisely what the label strives to achieve with its backpacks and global community of photographers and storytellers.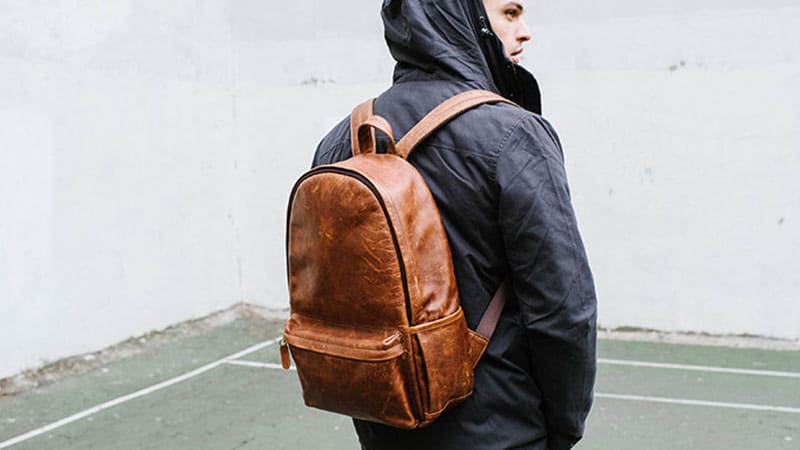 38. Ally Capellino
British cult label, Ally Capellino has been creating unique, high-quality backpacks and accessories for over 30 years. Named after its founder, the brand specializes in crafting unassuming and expertly made pieces in timeless designs.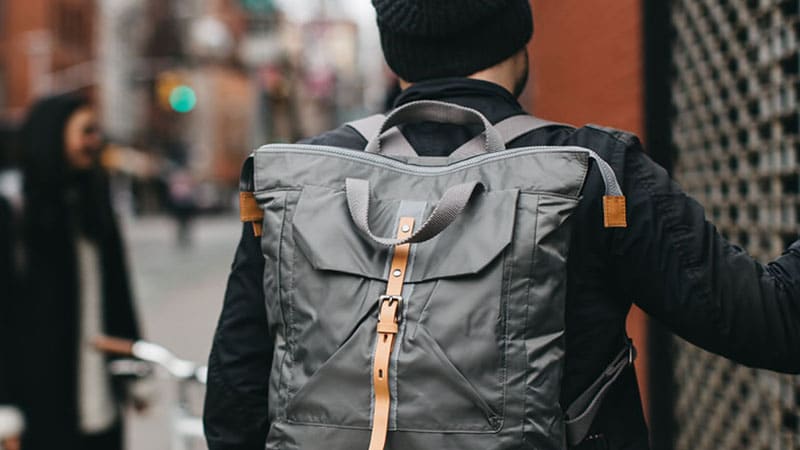 39. Bally
Bally's selection of men's backpacks includes various materials ranging from sturdy nylon to luxurious leather. The collection plays on the traditional school backpack with a modern and stylish update. Choose a sleek, minimal design, or go for a big, bulky bag in a bright color or print. These backpacks are voluminous enough to fit all your essentials, from shoes to laptops.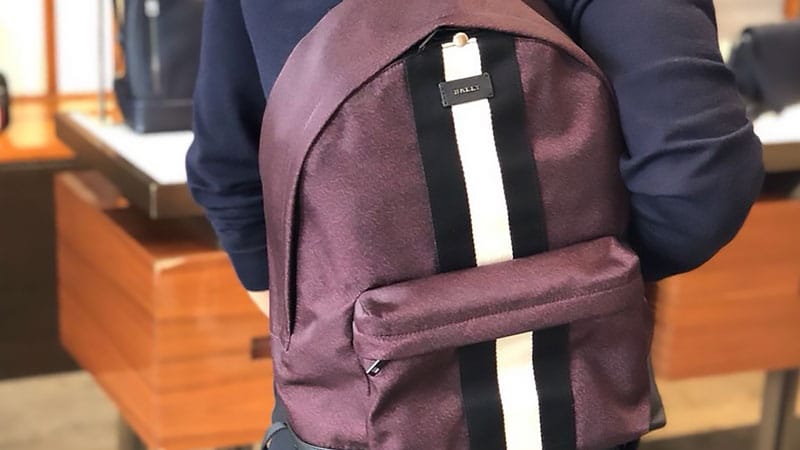 40. Buscemi
Buscemi is the brainchild of Jon Buscemi. He started the label in 2013 to create the perfect sneaker. He has not only achieved this goal, but he has also created a range of backpacks and other accessories. Urban landscapes influence the Buscemi collection, which is crafted using the finest leathers and high-end embellishments, such as 18k gold.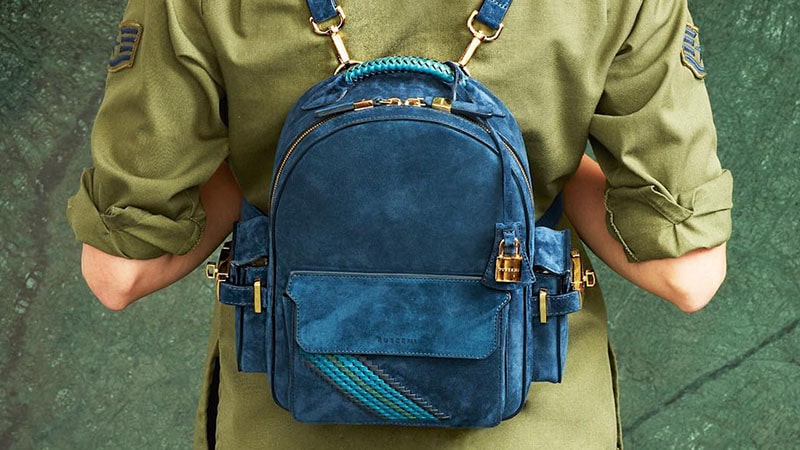 41. Filson
Filson bags are perfect for the outdoorsy bloke. They are made to withstand the elements and everything else a thrill seeker can throw at them. They are built with hard-wearing technical materials, such as weather-proof leather, rugged twill, and tin cloth, and are reinforced with durable bridle leather and brass hardware. The range features a variety of styles and colors, so you can have durability without compromising style.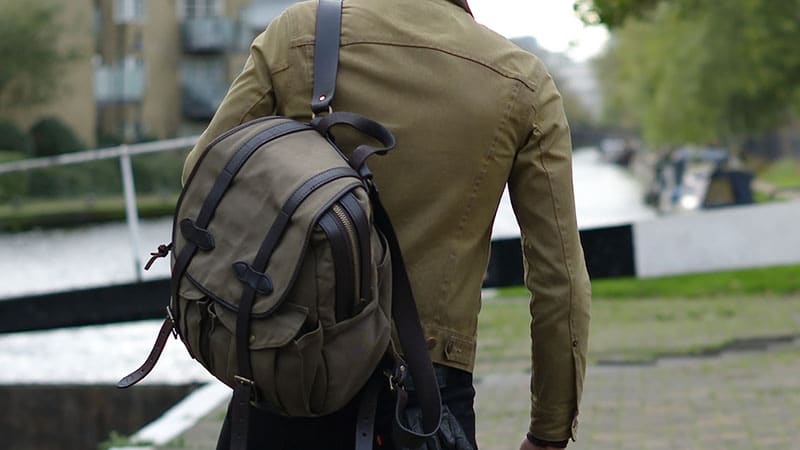 42. Crumpler
Melbourne-born label Crumpler has been operating for over 20 years. The brand strives to create the highest quality and most functional backpacks and succeeds. Stylish, durable, and fashionable, these bags are not made to be disposable. Each design is quality tested, so you know you're getting a top-notch bag.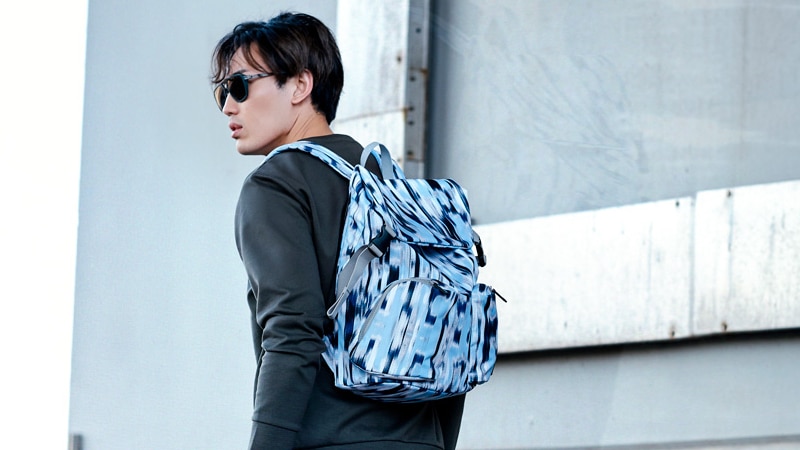 43. Supreme
If you consider yourself a street style star, you should probably already own a Supreme backpack. For over 20 years, Supreme has been a pioneer of streetwear. Working with some of the world's most groundbreaking designers, artists, photographers, and musicians. Its striking signature style is reflected throughout its backpack line, which features fashion-forward, affordable, and edgy bags that are also practical and made to last.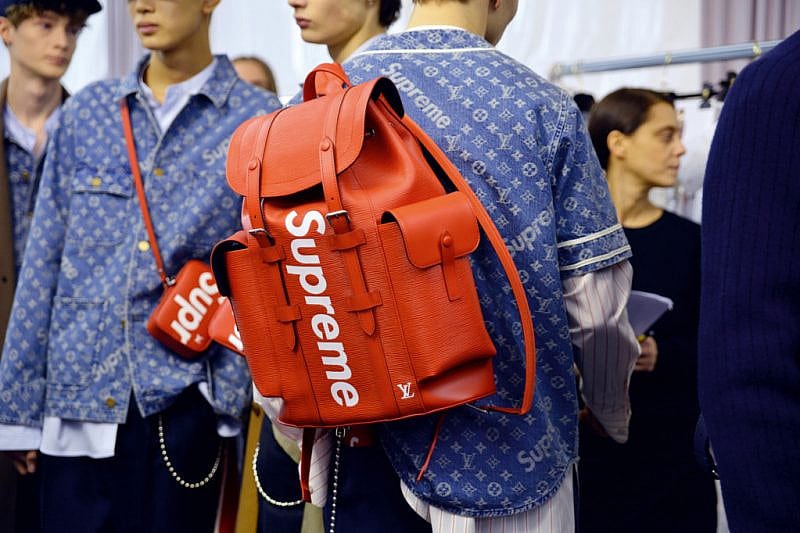 44. Thom Browne
Former Giorgio Armani employee Thom Browne is known for his collection of impeccably-tailored suits with a modern edge. The same applies to the designer's range of backpacks. The selection is small but makes up for it with a whole lot of style. From the simple black drawcord bag to the chic white nylon backpack with red, white and blue stripes, each bag has a small detail that makes it unique. They are sophisticated, simple, and ideal size for traveling between work and home.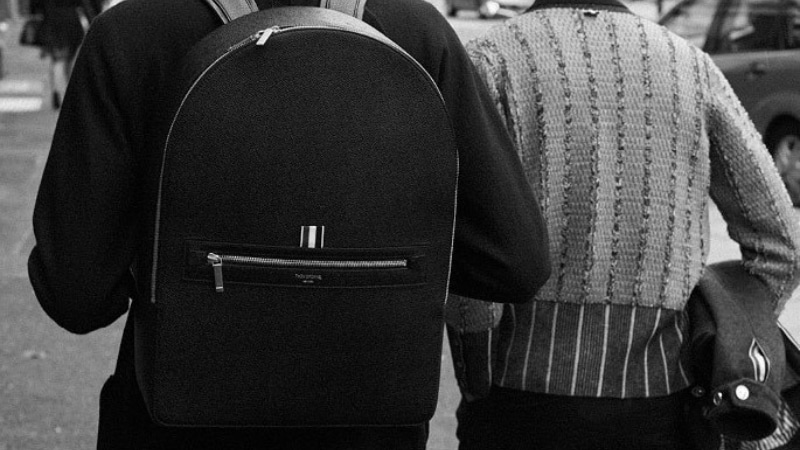 45. Makavelic
Hong Kong-born Makavelic makes weatherproof and voluminous bags without compromising style. They are ideal for adventurous thrillseekers, campers, adrenaline junkies, backpackers, and outdoorsman who wants something a little sturdier and stylish.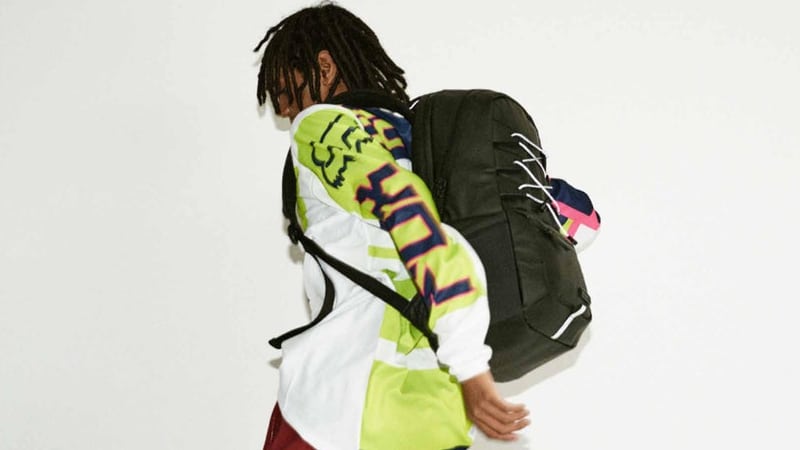 46. Moncler
Moncler got its start in the French Alpine village of Monestier-de-Clermont. In 1952, the label began manufacturing tents, sleeping bags, and quilted jackets to protect workers from the cold, so you know its backpacks will shield your belongings from the elements. The brand's style leans towards masculine and urban looks. However, its selection does provide a few sleeker options.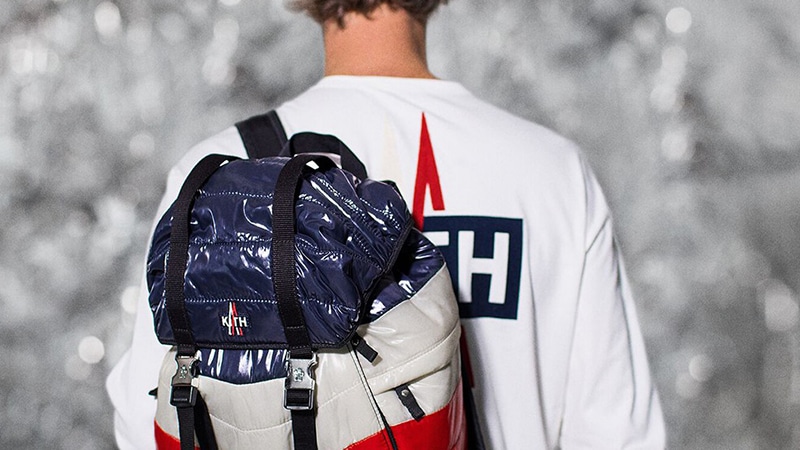 47. Neil Barrett
A Neil Barrett backpack is the ultimate street style addition to any wardrobe. They are minimalist but retain Neil Barrett's signature style of combining streetwear with high-end couture-like items. Most of Barrett's current line is simple black bags with touches of graphics and playful prints. They are sizable, stylish, and more affordable than other high-end backpacks.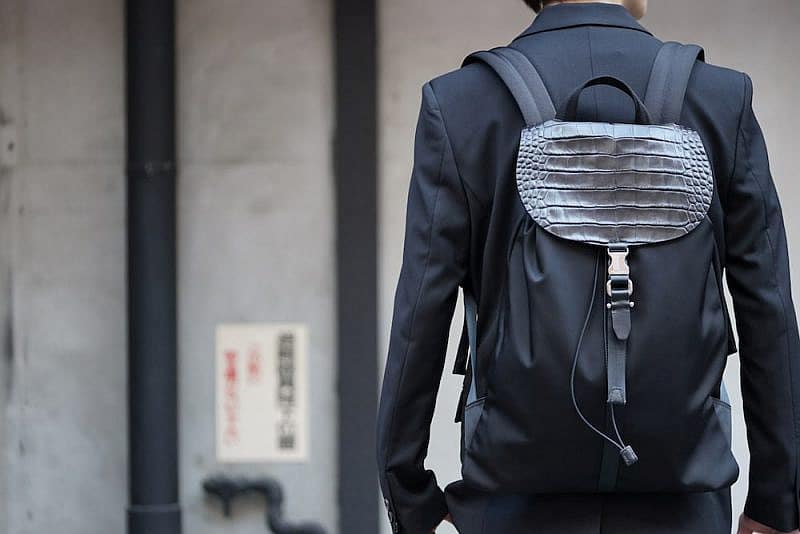 \
48. Philipp Plein
There is nothing subtle about Philipp Plein backpacks. Think sequins, studs, chains, extravagant skull and tiger prints, and snakeskin. So, if you're looking to give your wardrobe a dose of punk fashion, Philipp Plein is the label for you. As well as being super cool and unique, the brand's bags are also functional and made from top-quality materials.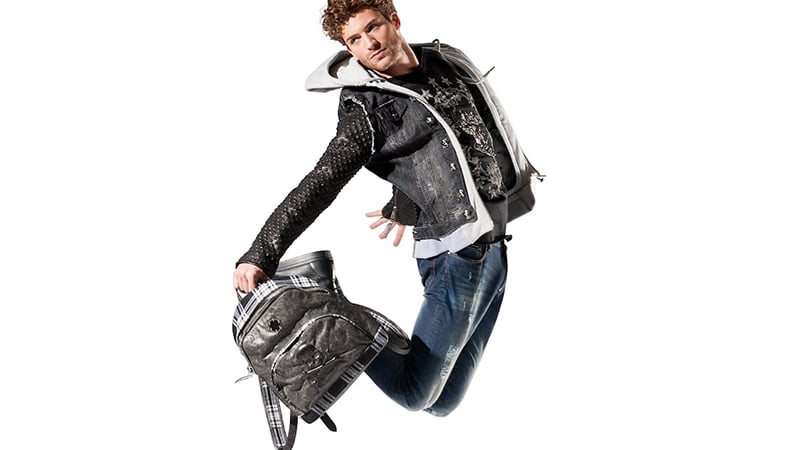 49. Salvatore Ferragamo
Salvatore Ferragamo makes simple, luxurious and sleek backpacks. They don't have any fancy embellishments and are subtle, sophisticated, and functional. As such, they make the ultimate choice for the professional man on the go. They are voluminous enough to use as a carry-on for short trips or for commuters to take to work. There are exterior and interior compartments, and all designs feature high-quality, durable leather to last a lifetime.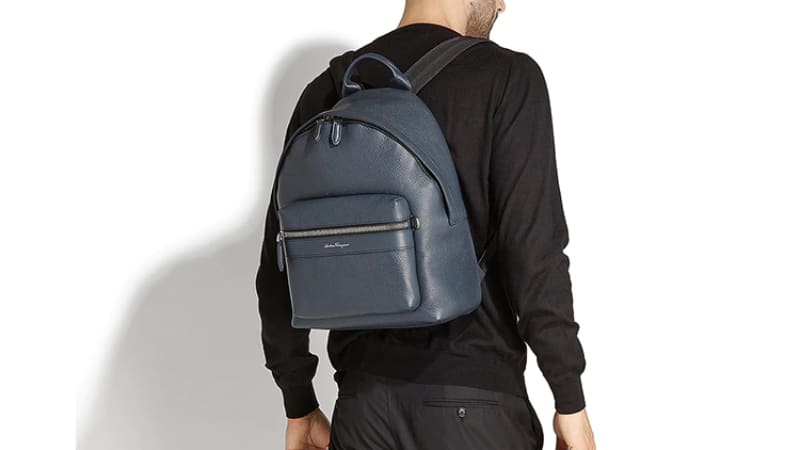 Backpack Brands FAQs
What are the best backpack brands?
Some of the best backpack brands include: Alexander McQueen, Raf Simons, Crumpler, Supreme, Thom Browne, Dsquared2, Rains, Versace, Gucci, APC, and Emporio Armani.
Can I bring a backpack to the office?
While a leather portfolio may look the part, many of us would rather the practicality of a backpack. Backpacks are accepted in most offices but don't necessarily scream success. Unless you carry a Montblanc or Louis Vuitton, an ordinary backpack may not impress a client or boss who favors bespoke suits.
SUBSCRIBE TO OUR NEWSLETTER
Subscribe to our mailing list and get interesting stuff and updates to your email inbox.