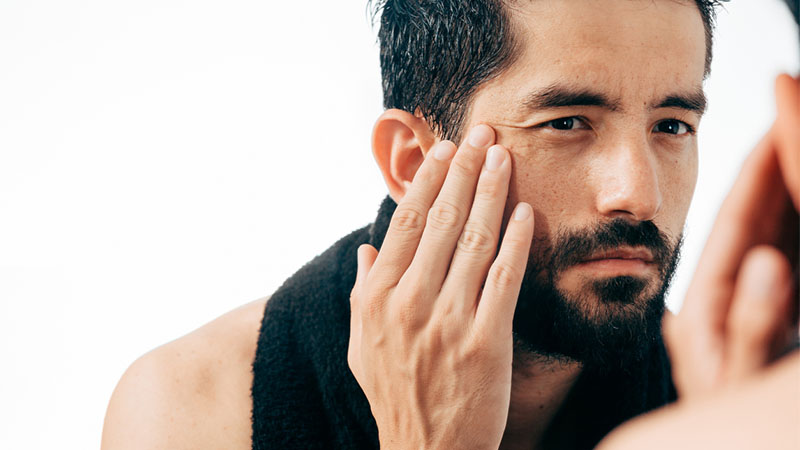 We're all victims of aging; it's something that just comes with time. However, there are many ways you can prevent or stop this process in its tracks. From the pollution in the air to the natural process of getting older, we could all use a bit of help in the skincare department. No matter what your skin type may be, there's a treatment that will best suit you and your needs. Whether you wish to reverse the signs of fine lines or diminish dark spots, these are the best anti-wrinkle moisturizers and serums for men.
1. SkinCeuticals Blemish + Age Defense
Sufferers of adult acne, rejoice. This SkinCeuticals Blemish + Age Defense is here to reduce the formation of pimples and redness. The combination of 2% dioic acid, optimal alpha, and beta-hydroxy acid helps balance blotchiness, unclogging pores and diminishing signs of wrinkles, all at once. Ideal for aging skin that's prone to blemishes, this serum will help your complexion breathe and look its best.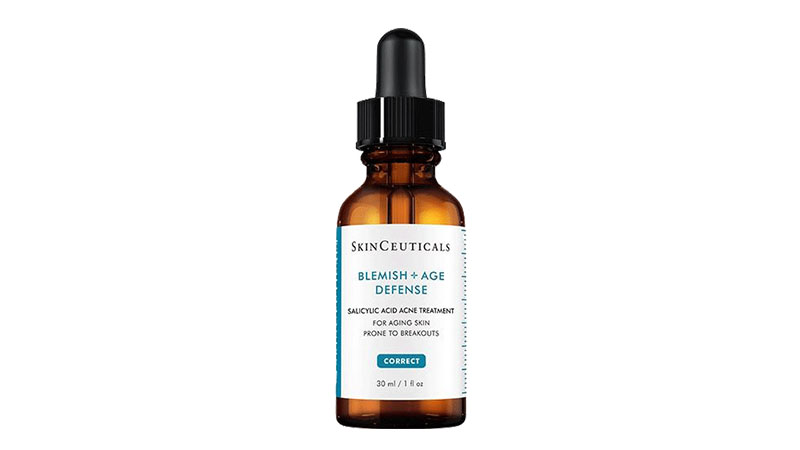 2. Paula's Choice 1% Retinol Booster
Maintain a healthy glow in your complexion with Paula's Choice 1% Retinol Booster. This lightweight serum is ideal for all skin types and helps reduce bumps, redness, and stop the aging process. With Vitamin A in its ingredients, this gold-standard treatment will help minimize pores and the appearance of fine lines, creating a radiance that will make others turn heads.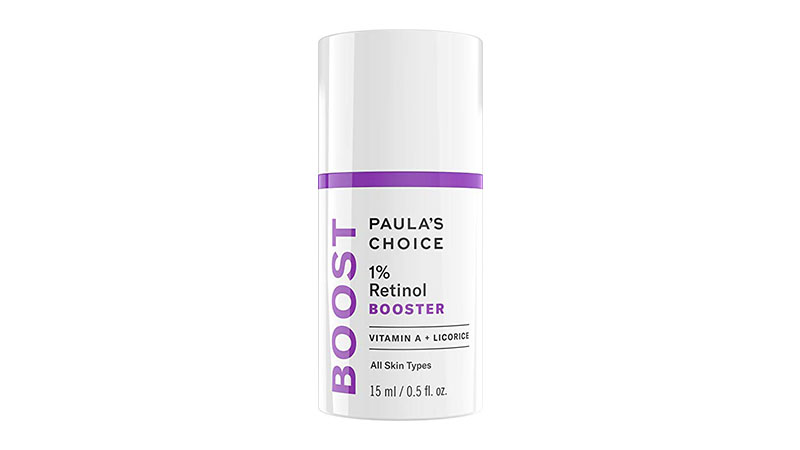 3. The Ordinary Hyaluronic Acid 2% + B5
Once you've discovered The Ordinary, you'll never go back. Give yourself a healthy glow with the help of hyaluronic acid, which can be found naturally in the epidermis. With B5 in its ingredients, this serum promotes hydration and plumps skin without causing harm to the surface. Apply a few drops of this product twice a day before creams to see an improvement to your appearance.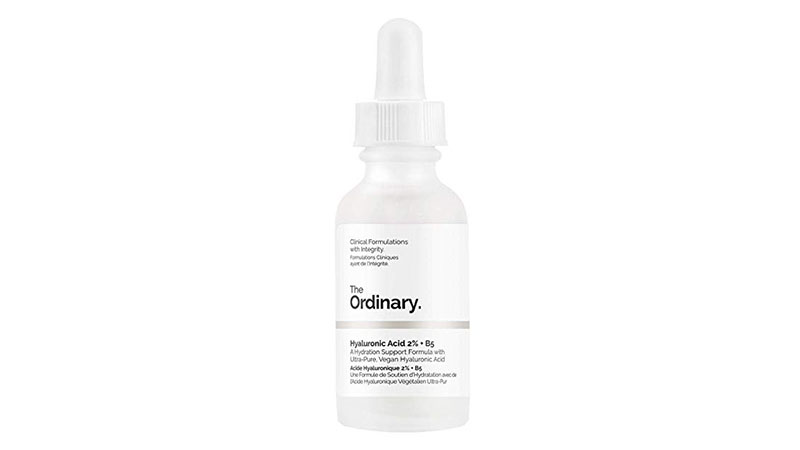 4. PCA Skin ExLinea Peptide Smoothing Serum
Minimize the appearance of fine lines and wrinkles using PCA Skin's ExLinea serum. With hyaluronic acid and peptides, this treatment reduces signs of maturation while continually moisturizing your face. Complete with Vitamin E and rice bran wax, your complexion will be left with a smooth finish, stopping premature aging in its tracks. This product is best suited for use around your eyes, forehead, and lips and is suitable for all skin types.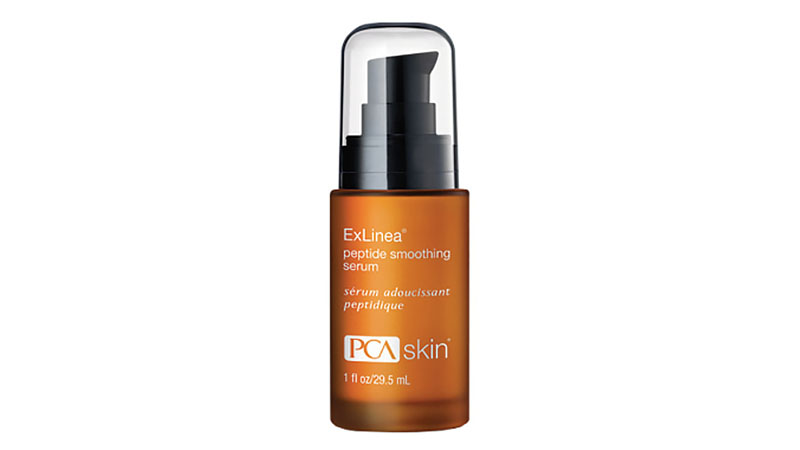 5. Dr. Dennis Gross Ferulic + Retinol Eye Serum
Target puffiness, wrinkles, and dark circles all at once with the help of Dr. Denis Gross. This effective serum has a potent combination of antioxidants ferulic acid and retinol, reducing visible signs of aging and restoring firmness in your skin. Best suited for use around your eyes, this treatment aids in creating a smooth surface and gives you a refreshed and rested look.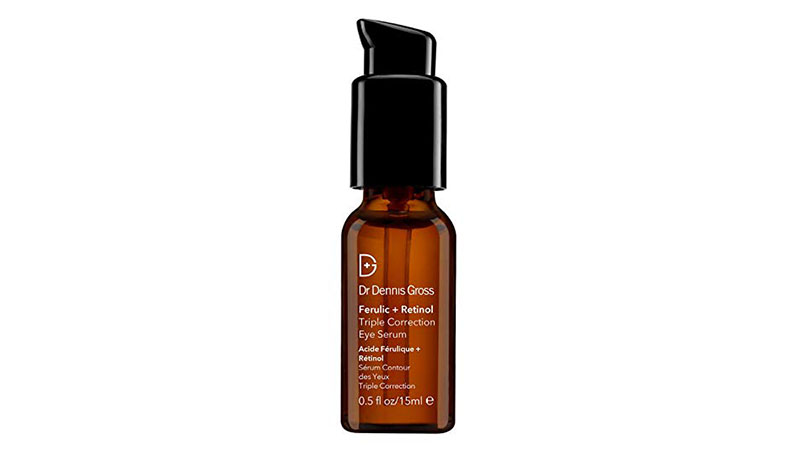 6. Cosmedica Pure Hyaluronic Acid Skin Serum
Find the balance that your complexion craves with Comsedica's serum. With active ingredients of pure hyaluronic acid, you'll be able to see a visible reduction of wrinkles and fine lines. This product is gentle, yet effective and is perfect for sensitive skin as it restores hydration without damaging its surface. Your face will embrace a dewy, natural finish without appearing oily, feeling hydrated, and refreshed. What more could you need?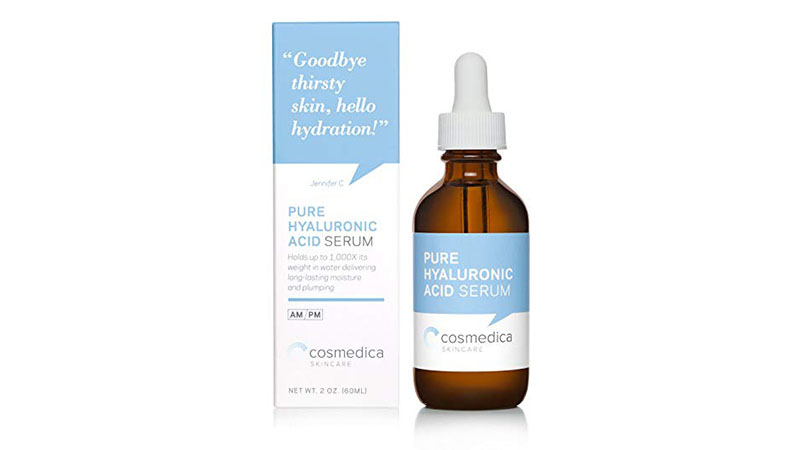 7. May Lindstrom Skin – The Youth Dew
Get the skin you've always wanted with the Youth Dew. Hailed as the ultimate glow potion, this serum stops the aging process and plumps your face, leaving a soft and youthful appearance. With natural ingredients like rosehip, avocado, and pomegranate oil, this youth-boosting skincare will help prevent the signs of fine lines and wrinkles. Apply this treatment twice daily to a wet face immediately after cleansing. The results will leave you speechless!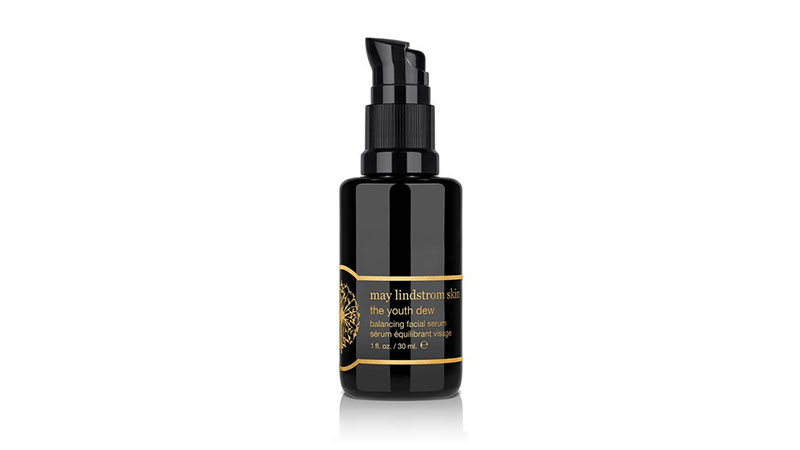 8. Brickell Anti-Aging Cream for Men
Made for men of all ages, this cream aims to eliminate the early signs of wrinkles. Firming, smoothing, and tightening, you can reverse crows feet and fine lines as soon as they appear with the help of organic ingredients such as hyaluronic acid and green tea. For best results, apply a dime-sized amount on your face every day around the eyes and forehead after cleansing.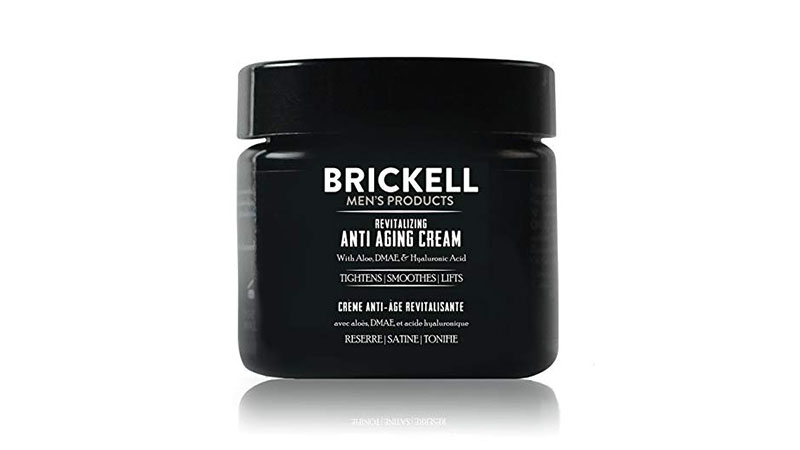 9. BaeBody Retinol Moisturiser Cream
Face the day with BaeBody's retinol moisturizer. Made to fight the appearance of wrinkles, this cream is a unique blend of ingredients such as hyaluronic acid, retinol, vitamin E, and vitamin B5. Stop the visible signs of aging in its tracks with this skincare treatment; lightweight and brightening, you'll be hard-pressed finding something as effective as this.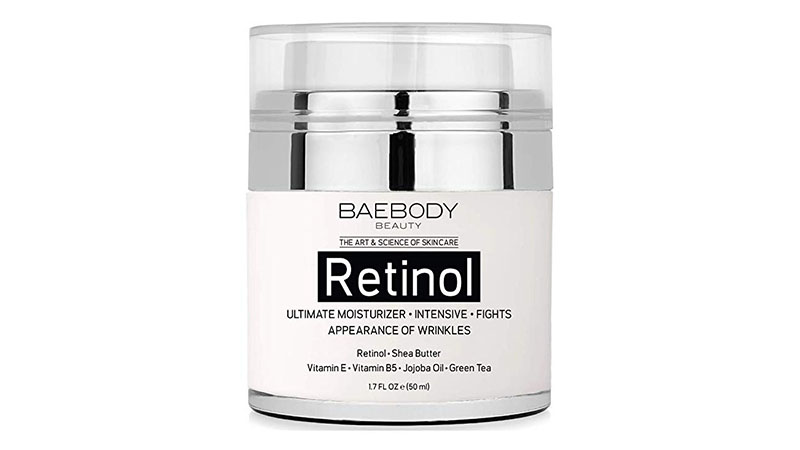 10. Rugged & Dapper Face Moisturiser for Men
Combat dryness, aging, breakouts, and pollution damage all with one treatment. This moisturizer is made to keep the outdoor nasties at bay and let your skin breathe, all while reducing the visible signs of wrinkles and fine lines. Formulated especially for men, this product will leave you with a clean and firm complexion with a shine-free finish; it also doubles as an after-shave balm, so you can start your day looking and feeling your best.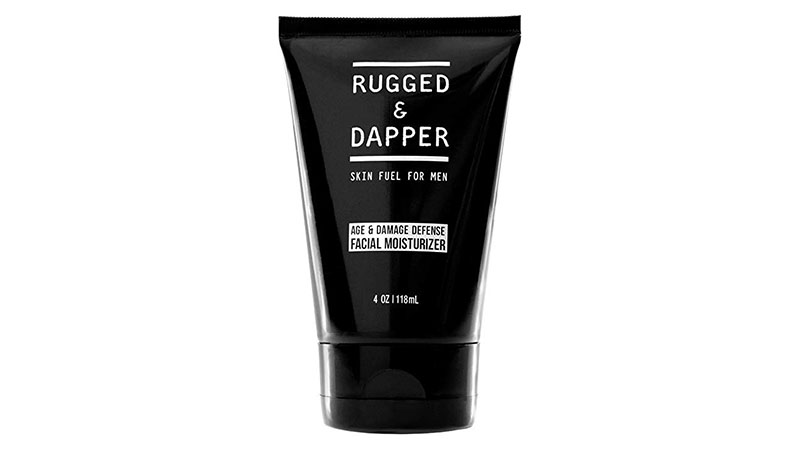 FAQs
What is the best wrinkle cream that works?
When deciding on anti-wrinkle cream, you want to purchase something from a reputable brand that has been tried and trusted. There are so many options on the market, so you may have to try out several formulas before finding one that works best for your skin. A few products to consider include SkinCeuticals Blemish + Age Defense, Paula's Choice 1% Retinol Booster, The Ordinary Hyaluronic Acid 2% + B5, and PCA Skin ExLinea Peptide Smoothing Serum.
Is there a cream that works like Botox?
Botox removes wrinkles by temporarily paralyzing facial muscles, but if you find this method too extreme or are simply not a fan of needles, then you can choose from a wide range of anti-wrinkle creams. It helps to follow a good skincare routine, including creams and cleansers, helps achieve great skin, but there is nothing on the market with the same results as Botox.
Should I stop applying cream when the lines disappear?
There is no perfect solution to fighting the signs of aging, and every individual's skin and needs are different. If you use a cream that reduces fine lines, you may want to hold off on it for a while. The reason is that using too many anti-wrinkle products can actually have a negative effect on your skin, irritating it or drying it out.
Should I use wrinkle creams only at night?
The effectiveness of anti-wrinkle creams is the topic of much debate, but if you have found a product you love and one you think works, it is best not to wear too much of it to avoid drying the skin or causing irritation. It is recommended to use a night cream before bed and start doing so in your 20s and 30s. You can also use a day cream, which should be a lighter formula.
Can I combine anti-wrinkle creams with other products?
Before mixing your anti-wrinkle creams or any creams for that matter, it is important to do your research about which skincare products can be used together with other products. Some chemicals should not be combined, for example, Retinol and Benzoyl Peroxide or Retinol and Vitamin C.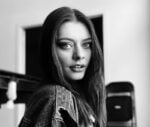 Alexandra Feiam is an experienced fashion writer who holds a degree in journalism. She has an impressive portfolio and expertise working as the Editor at Power Retail and Commercial Content Editor at Newscorp. Ally has been writing for The TrendSpotter since 2018, and her work has been featured in notable publications such as The Herald Sun, Arirang TV South Korea, Kidspot, The House of Wellness, and The Daily Telegraph.
SUBSCRIBE TO OUR NEWSLETTER
Subscribe to our mailing list and get interesting stuff and updates to your email inbox.