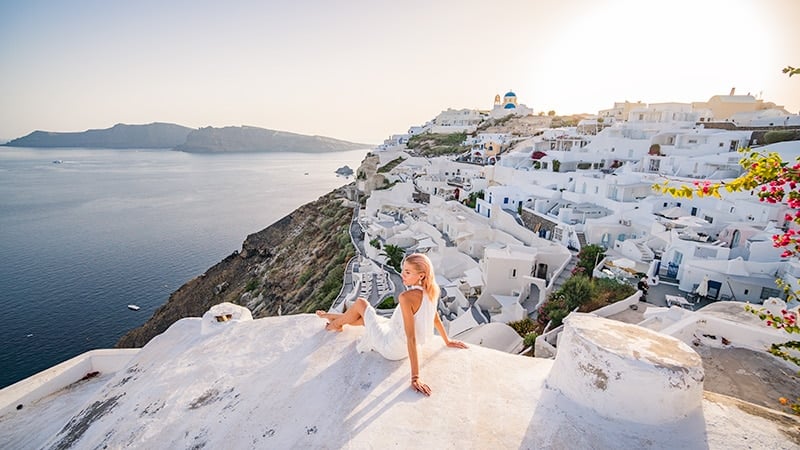 Our world has many truly incredible and magnificent places to visit. From awe-inspiring natural wonders to mind-blowing, architectural structures, we are blessed with numerous stunning locations on this earth. The only catch is, there's never enough time to visit them all. So, if you want to see the most beautiful sights for yourself, you're going to have to narrow down your list. Luckily, we're here to help and have done the hard work for, sorting out the best of the best. Now, all you need to do is choose which of these incredible destinations you want to travel to first and get packing.
1. Santorini, Greece
It may be a common tourist destination, but nothing beats holidaying on the beautiful island of Santorini in Greece. Plan a trip there and stay in the famous village, Oia for an unforgettable experience. Gorgeous whitewashed houses and a stunning cobalt sea await your arrival.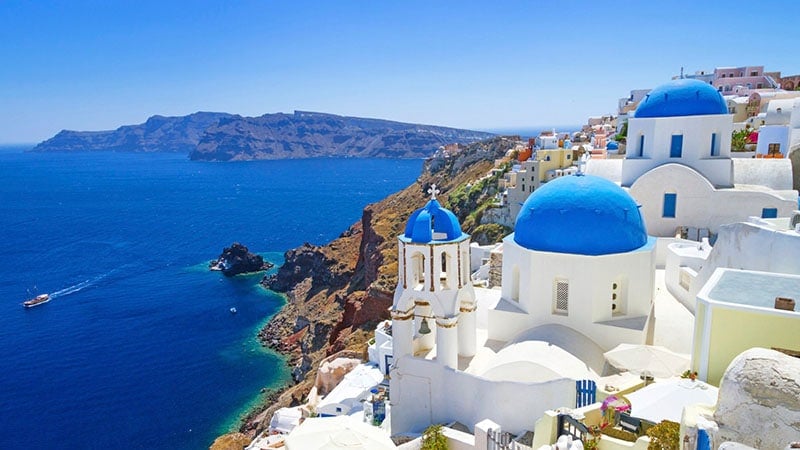 2. Amalfi Coast, Italy
Sheer cliffs, a rugged shoreline dotted with small beaches, and charming pastel-coloured fishing villages make the Amalfi Coast an outstanding example of a Mediterranean landscape. The popular tourist destination is a 50km stretch of coastline along the southern edge of Italy's Sorrento Peninsula, in the Campania region, and one of the most beautiful places in the world.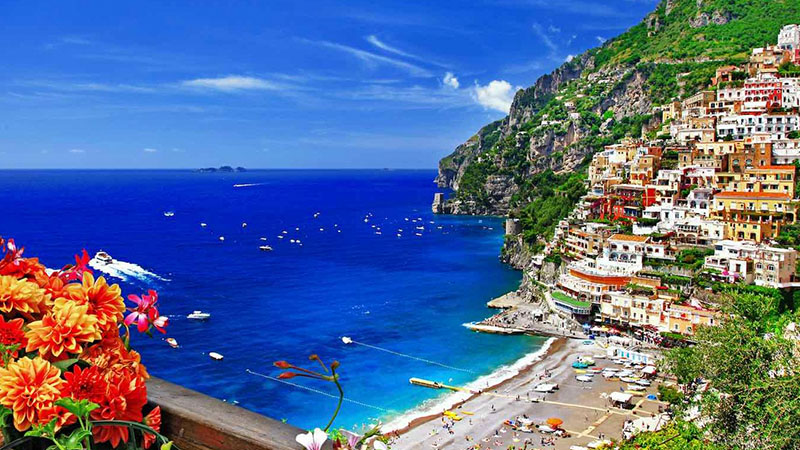 3. Chamonix, France
Chamonix, which is formally known as Chamonix Mont-Blanc, is a high-mountain town and resort area in the French Alps. The stunning location, which is near the junction of France, Switzerland, and Italy, is known for its excellent skiing and gorgeous views, including those from the famous Aiguille du Midi mountain.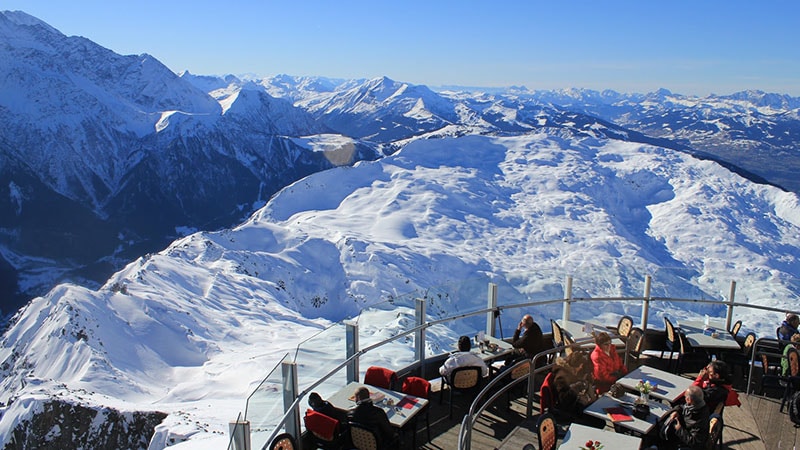 4. Antarctica
There's a reason why Antarctica is on so many peoples' bucket lists. The continent may be freezing cold, but it's also breathtakingly beautiful and a stunning sight to behold. From the expanses of ice and blue water to the area's many penguins, this uninhabited zone is full of fantastic things to see.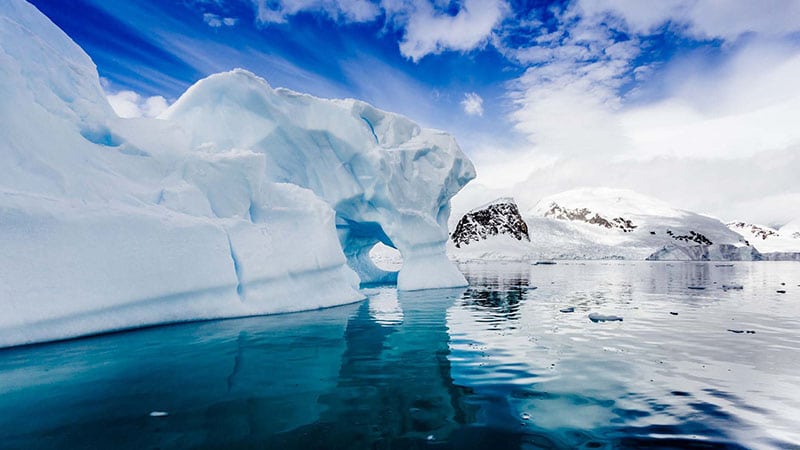 5. Arashiyama Bamboo Forest, Japan
The incredible Arashiyama Bamboo Forest in Japan is beloved by its many visitors. The serene space boasts countless towering green stalks that are sure to fill you with awe as you walk through and listen to them move with the breeze.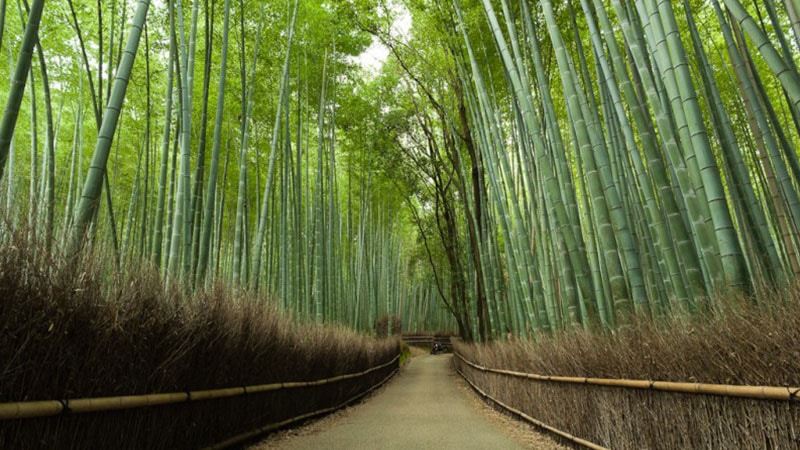 6. Bagan, Myanmar
Located in central Myanmar, Bagan is an archaeological area and ancient city. The amazing site is home to one of the largest concentration of Buddhist temples in the world. Most of these temples date back to the 12th and 11th centuries, creating an incredibly beautiful look at the country's past.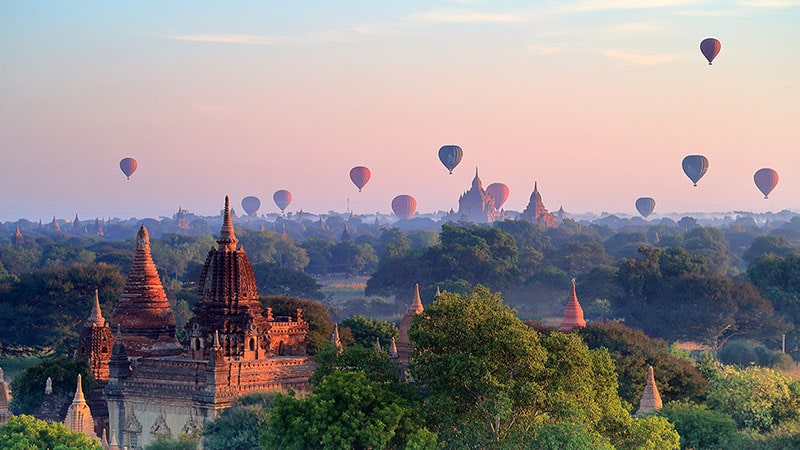 7. Venice, Italy
Of all the magnificent cities in the world, Venice is one of the most beautiful. The Italian destination, which is filled with amazing canals and beautiful architecture, is truly enchanting and unlike anywhere else on earth.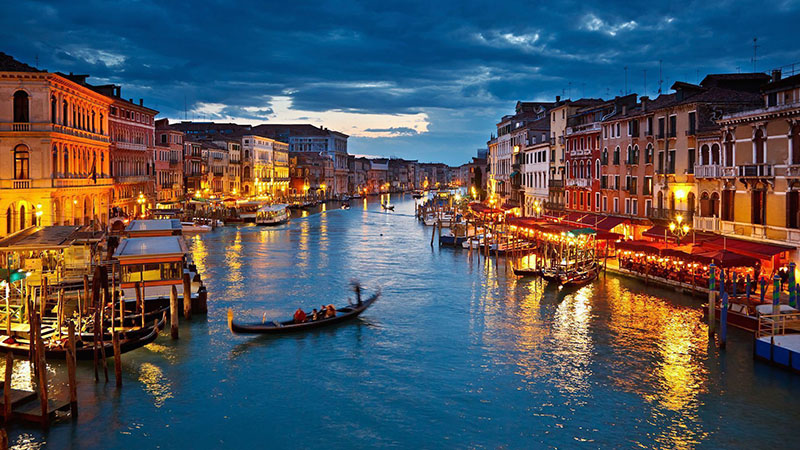 8. Benagil Sea Cave, Algarve, Portugal
Portugal's southern coast is lined with incredible beaches and caves. To see the most beautiful, head to Algarve and check out the famous Benagil Sea Cave.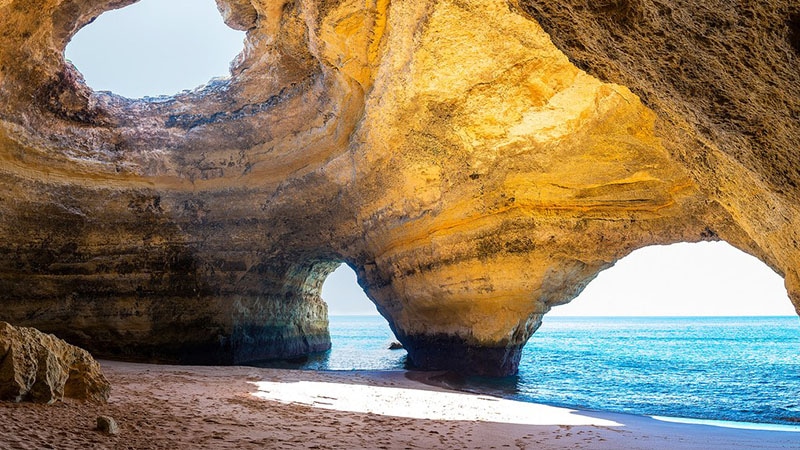 9. Blue Lagoon Island, Bahamas
Want a holiday where you can relax in paradise and bask in natural beauty? Blue Lagoon Island is the place to go. The private and incredibly scenic island boasts one of the best beaches in the Bahamas. From the breathtakingly clear turquoise waters to the pristine white sands, Blue Lagoon Island is a little slice of heaven here on Earth.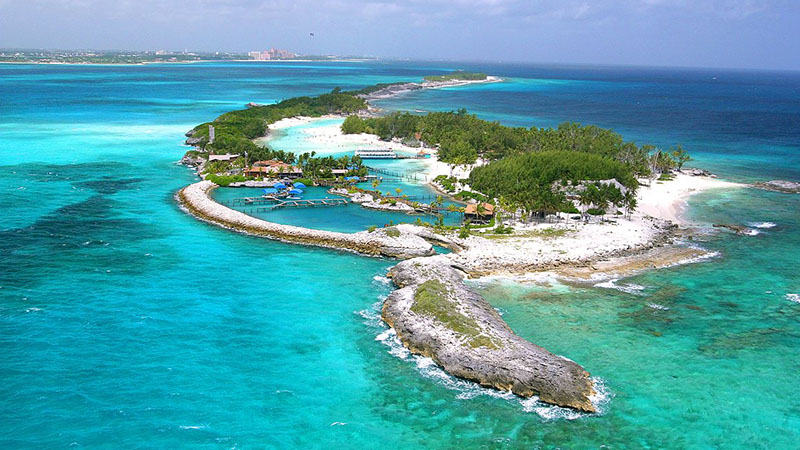 10. Great Barrier Reef, Australia
Located off the coast of Tropical North Queensland in Australia, the Great Barrier Reef is the largest living thing on Earth. It's also one of the most beautiful places on Earth and is made up of thousands of reefs and hundreds of islands. Home to 600 types of coral, countless species of colourful fish, and many other marine plants and animals, the reef is the perfect place to scuba dive, snorkel or take a tour.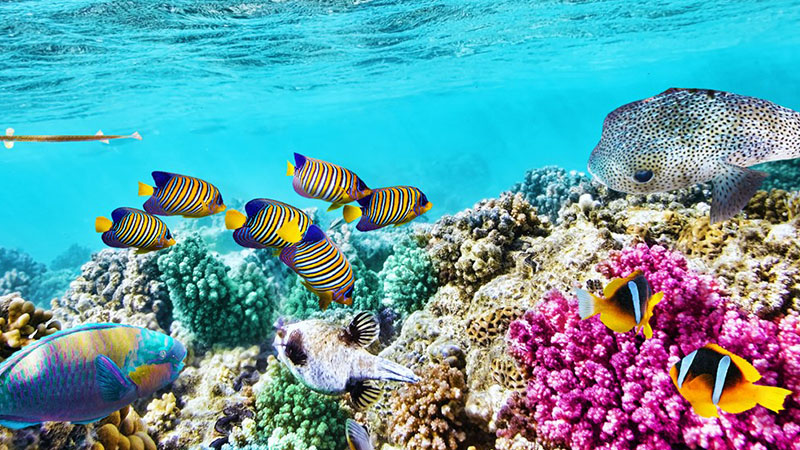 11. Kauai, Hawaii, USA
Kauai in Hawaii is famous for its unbelievably beautiful coastlines, of which 17 miles is included in the amazing Na Pali Coast State Park. The island is also the rainiest place on earth, making it a bona fide tropical paradise that's perfect for hiking, biking, swimming, and diving.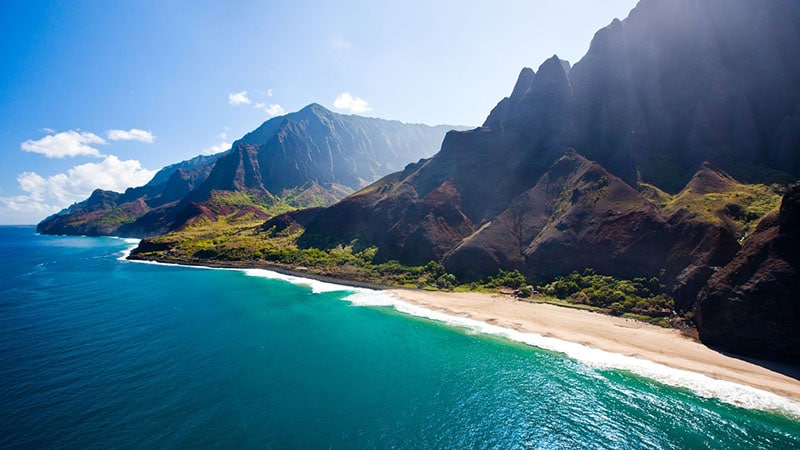 12. Machu Pichu, Peru
Machu Picchu is a destination that tops many bucket lists and with good reason. As well as an incredible history, the Incan citadel, which can be found in Peru, also boasts gorgeous panoramic views.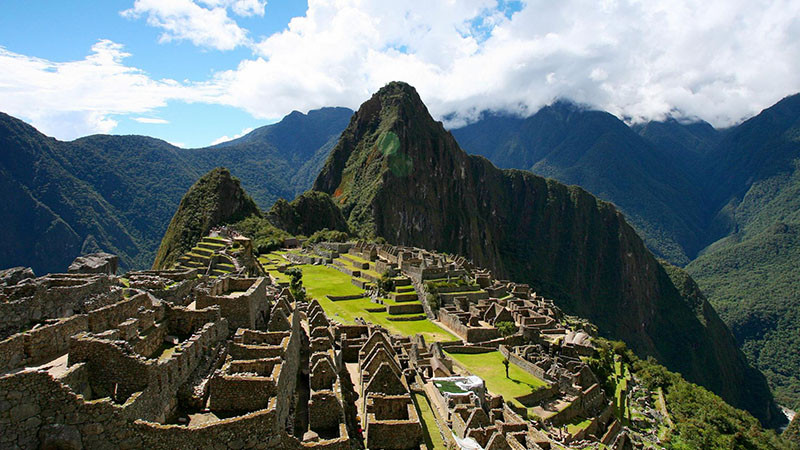 13. Maldives
The tropical nation of the Maldives is located in the Indian Ocean and is comprised of 26 ring-shaped atolls, which are made up of more than 1,000 coral islands. The South Asian country is famous for its beautiful beaches, stunning blue lagoons, and extensive reefs. As such, it's the perfect destination to escape the world and revel in a natural wonderland.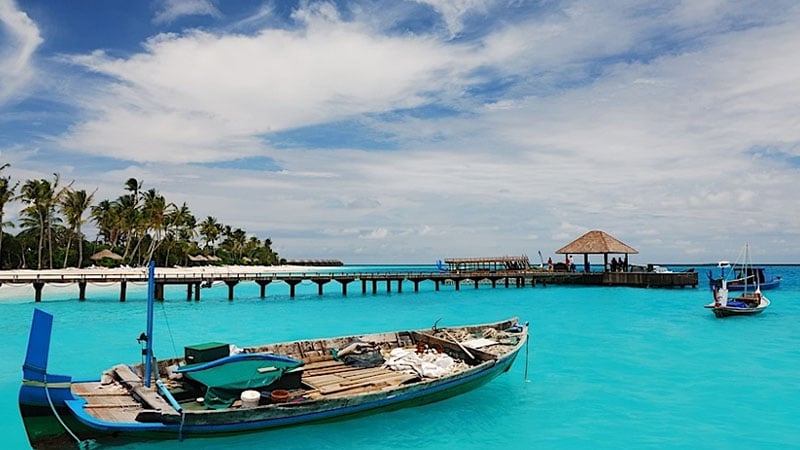 14. Zhangjiajie National Forest, China
Zhangjiajie National Forest is a national park located in China's Hunan province. The breath-taking location is a UNESCO Global Geopark and features unbelievable sandstone peaks. These peaks are so unique that they even served as a model for the sci-fi blockbuster, Avatar.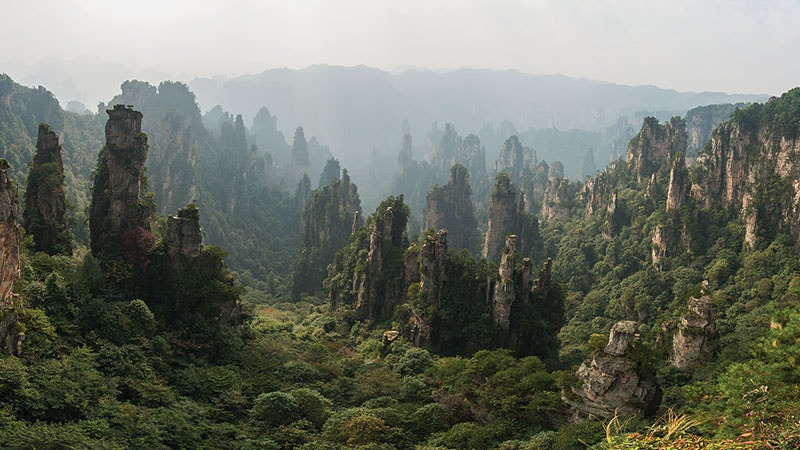 15. Niagara Falls, Canada
Canada's Niagara Falls is famous for its beauty. So, if the location is not yet on your bucket list, add it immediately. The towering falls, which is a collection of three waterfalls, is amazing to view from both above and below. So, be prepared to be moved by its incredible appearance.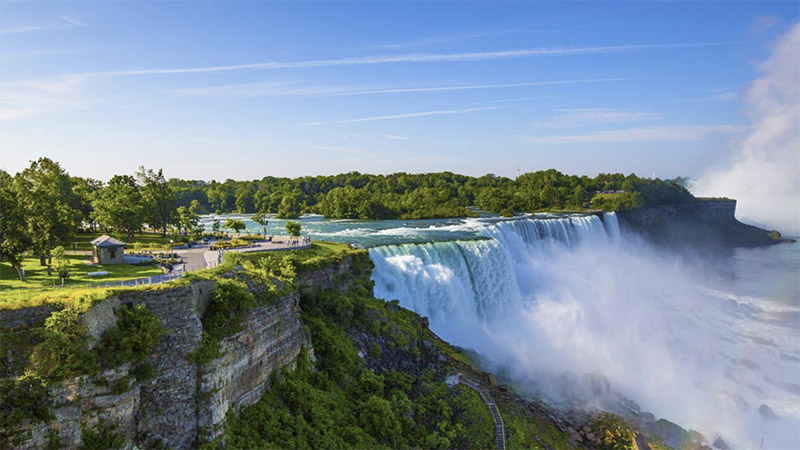 16. Cliffs of Moher, Ireland
You may recognise Ireland's Cliffs of Moher from the films, such as Harry Potter and the Half-Blood Prince and The Princess Bride. But, while these famous cliffs, which are located in County Clare, appear spectacular on screen, they're even better in real life.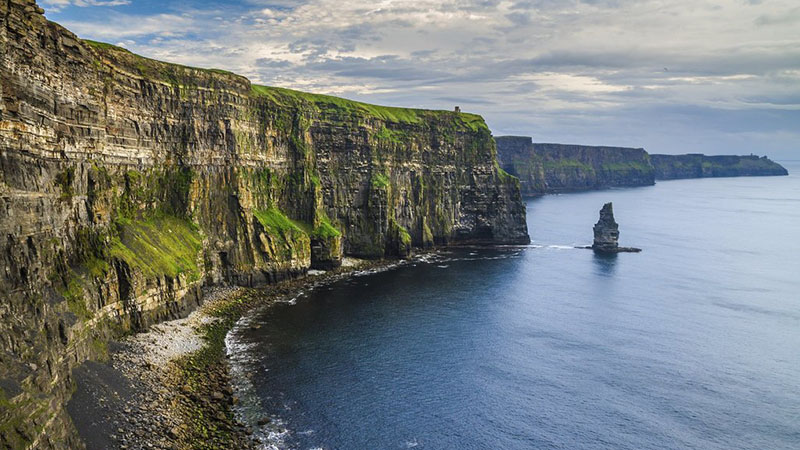 17. Northern Lights
While it may not exactly be a "place", the Northern Lights are one of the most beautiful sights to see from Earth. Also known as the Aurora Borealis, the Northern Lights are the result of electrons colliding with the upper reaches of Earth's atmosphere. The remarkable phenomenon can be viewed from places in countries like Norway, Sweden, Finland, and Iceland.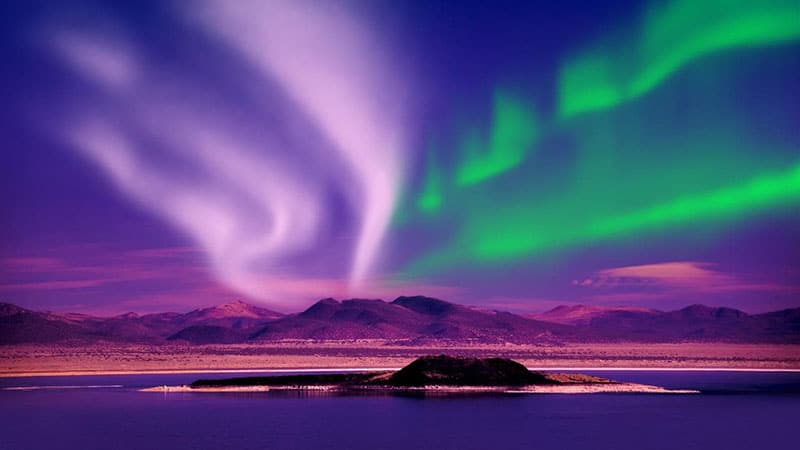 18. Pamukkale, Turkey
The stacked, white, travertine mineral pools of Pamukkale are typically surrounded by beautiful snow and frozen waterfalls. Their blue waters are hot, however, and open to bathers looking to take a dip.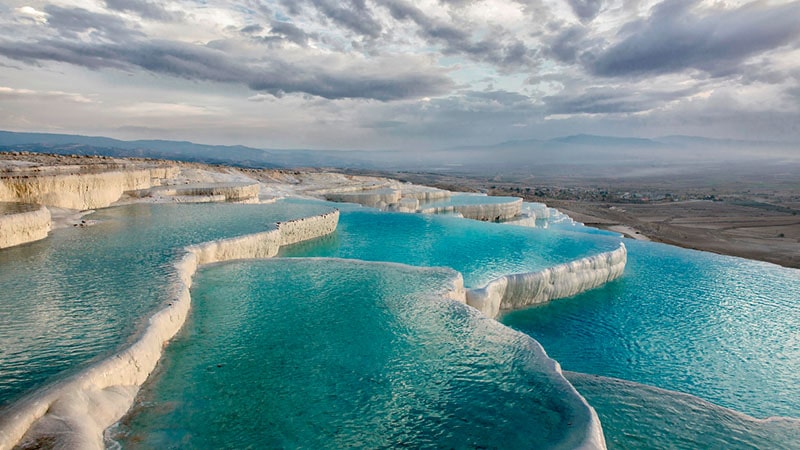 19. Paris, France
If you are into the cityscape rather than the landscape, Paris is one of the most beautiful places in the world. The French capital features lovely boulevards, charming architecture, and stunning landmarks. Of course, the city's wonderful culture and history also add to its appeal for travellers, tourists, and locals alike.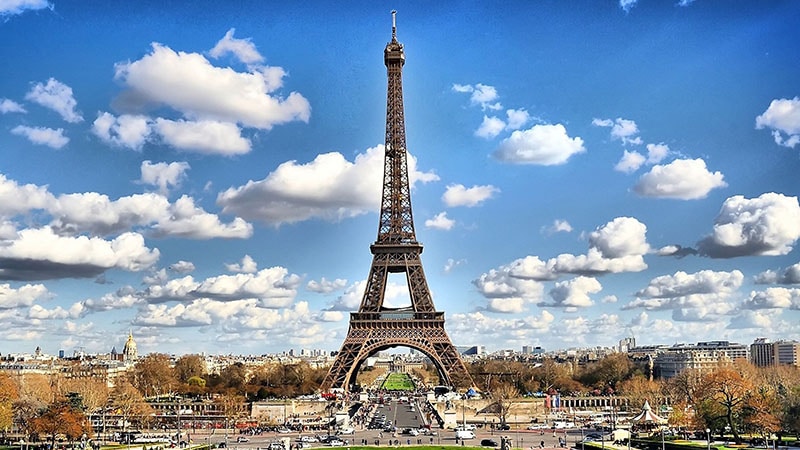 20. Milford Sound, New Zealand
Munnar in India is known for its sweeping hills, which are covered with incredible tea estates and plantations. The location, which is picturesque with its vast green fields, is easily one of the most beautiful places in the world.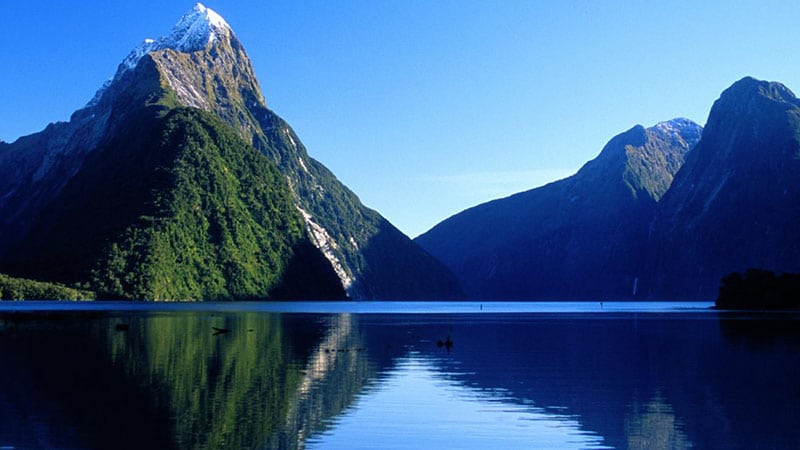 21. Grand Canyon, USA
The Grand Canyon is as breathtaking as it is beautiful. Located in the U.S. state of Arizona, this incredible site shows off millions of years of geological history with its layered bands of red rock. Best of all, there are numerous ways to view this amazing Canyon, and its different areas, including helicopter tours, walking, hiking, mule rides, biking, and boat rides on the Colorado River below.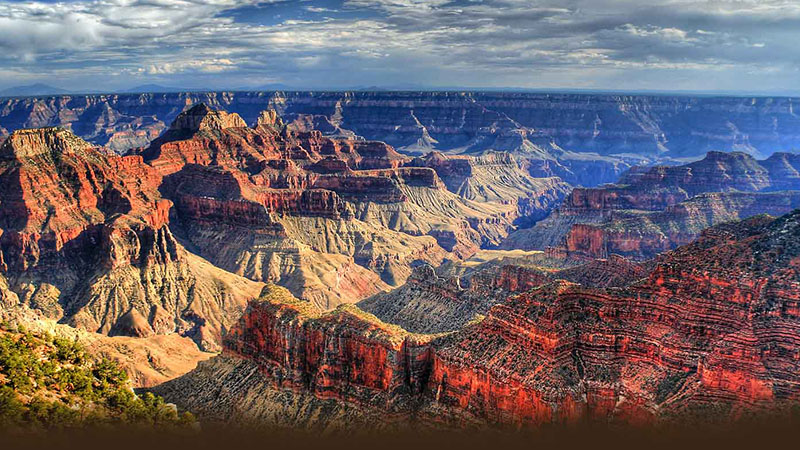 22. Petra, Jordan
Petra is an amazing historical site in Jordan that promises to take your breath away with its architecture. The city, which dates to around 300 B.C., features incredible temples and tombs carved directly into pink sandstone cliffs.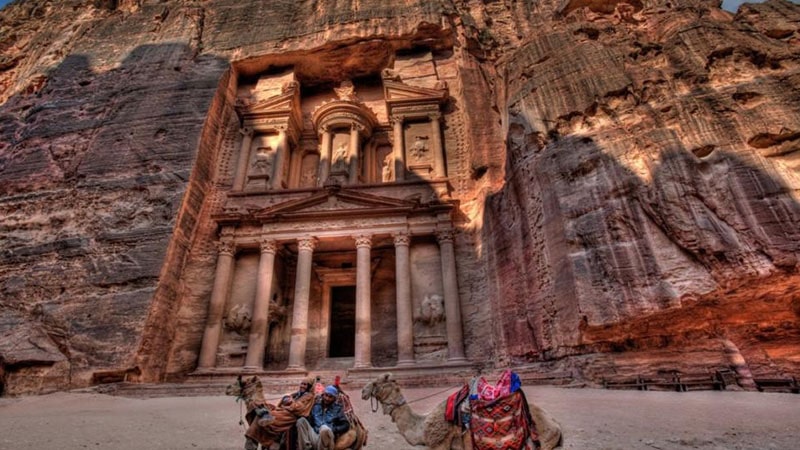 23. Plitvice Lakes National Park, Croatia
Thanks to its beautiful scenery and magnificent cities, Croatia has become a magnet for travellers and tourists from all over the world. If you plan to head there yourself, make sure you visit Plitvice Lakes. The national park features a chain of incredible terraced lakes that are joined by waterfalls and extend into a limestone canyon.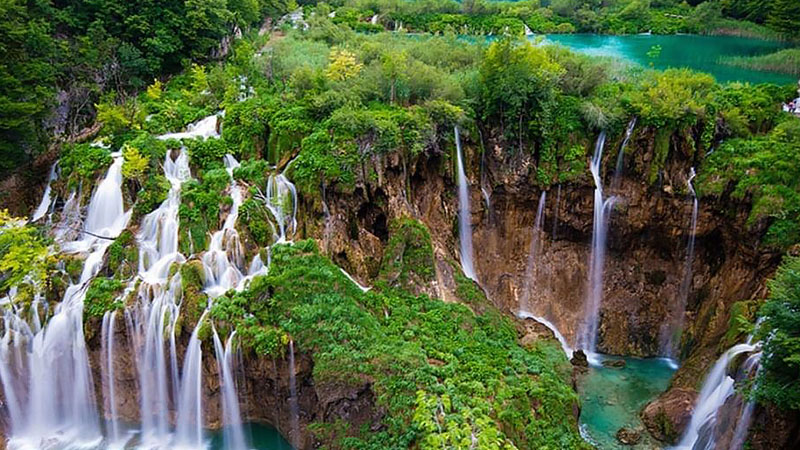 24. Zhangye Danxia, China
The effects of weathering and erosion are shown in the most beautiful of ways at Zhangye Danxia. Known as China's Rainbow Mountains, the scenic location is a national geopark and features dramatic stripes in various shades of red, green, and yellow that were caused by trace minerals.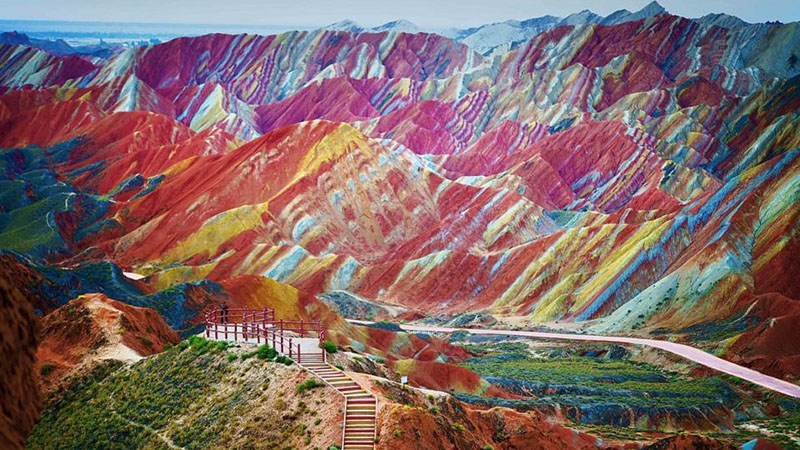 25. Pyramids of Giza, Egypt
The Pyramids of Giza are an architectural marvel that must be seen. As mysterious as they are beautiful, these three towering structures are sure to blow your mind. Of the three, the Great Pyramid of Giza is the largest and is one of the Seven Wonders of the Ancient World.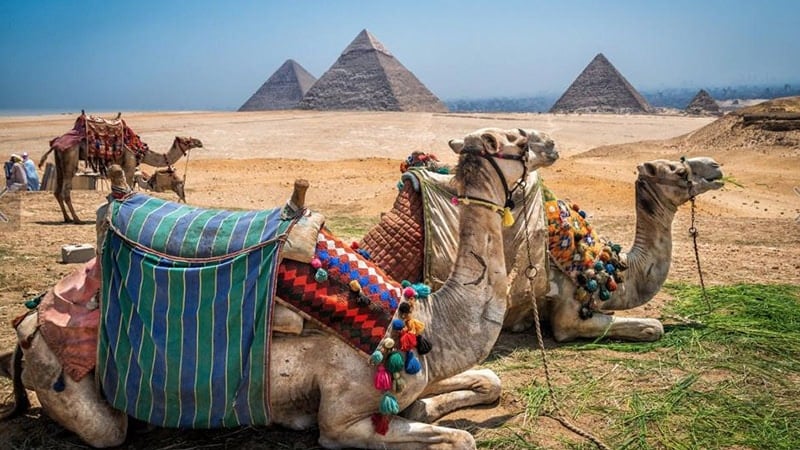 26. Siem Reap, Cambodia
Siem Reap is home to the stunning ruins of Angkor, which was the seat of the Khmer kingdom from the 9th–15th centuries. The vast complex includes unmissable buildings, such as the main temple, Angkor Wat and the smaller temple of Ta Prohm, which has been beautifully overgrown by trees and moss.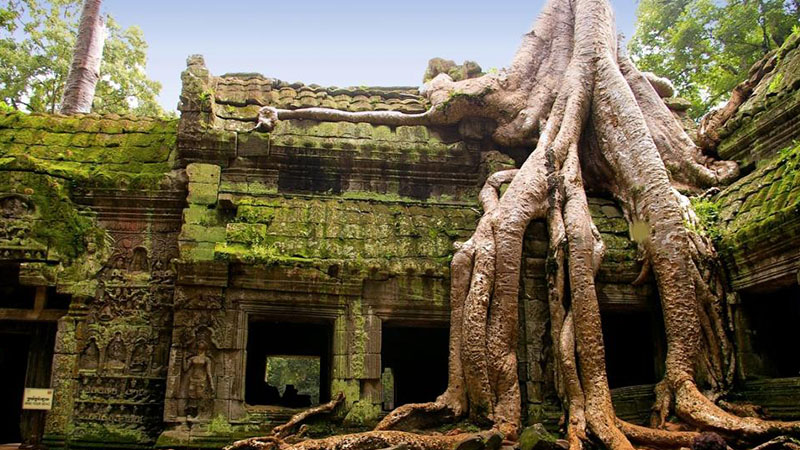 27. Socotra, Yemen
People may often describe Socotra in Yemen as the "most alien-looking place on earth", but it's also one of the most beautiful. The island and small archipelago, which sits in the Arabian Sea, is particularly famous for its unique dragon's blood trees.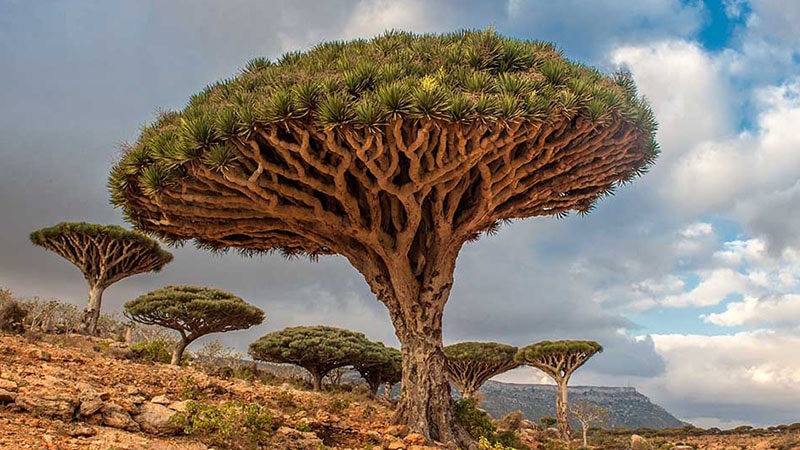 28. Torres Del Paine, Patagonia, Chile
Gorgeous mountains, glaciers, forests, lakes, and rivers are but a few of the natural wonders that you'll find at Torres Del Paine. The stunning national park is situated in southern Patagonia, Chile and is an excellent place for epic photos and incredible hikes. Head there during the summer months to make the most of your time with long days and late sunsets.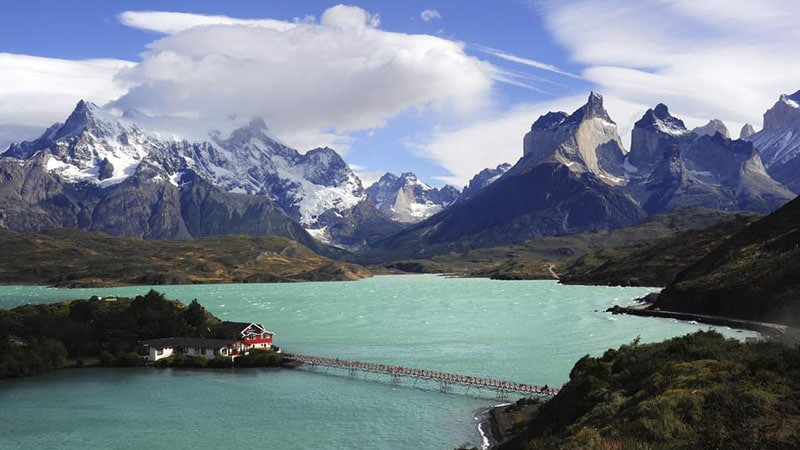 29. Uyuni Salt Flats, Bolivia
The result of a dried-up prehistoric lake, Salar de Uyuni is the world's largest salt flat and an incredible sight to behold. The otherworldly expanse features bright white, salt, rock formations and an often-reflective surface, which makes it look as though you're walking on clouds.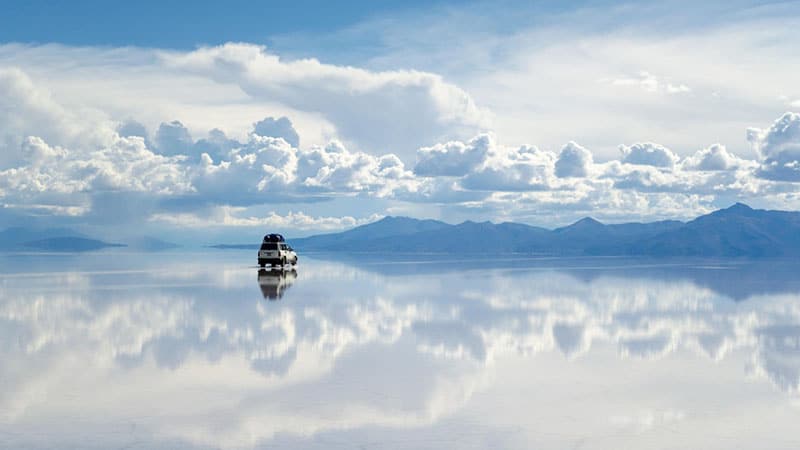 SUBSCRIBE TO OUR NEWSLETTER
Subscribe to our mailing list and get interesting stuff and updates to your email inbox.