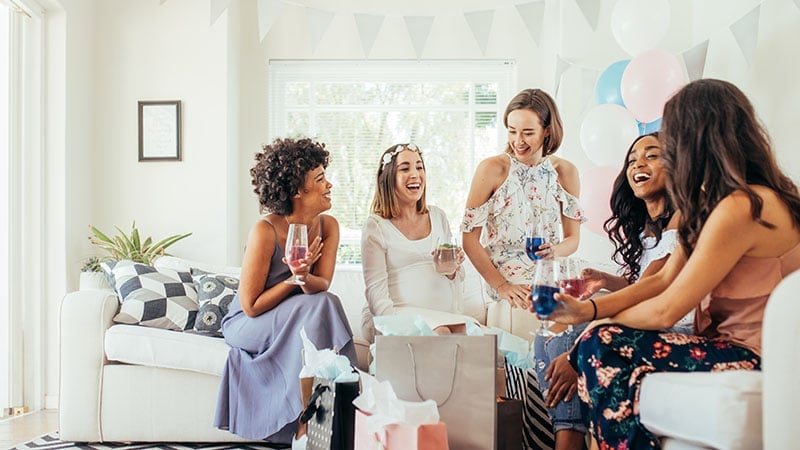 A baby shower is a magical occasion filled with happiness and joy. However, the lead up to this special event isn't always as enjoyable as the day itself. After all, planning the perfect outfit for a baby shower can be somewhat tricky and stressful, especially if the event is your own. Thankfully, we can help you make it to that joyous day without any bumps (except the one that's meant to be there, of course). To ensure you have an outfit that's as memorable as the occasion itself, we've rounded up an assortment of incredible baby shower dresses for stylish mums and guests.
Baby Shower Dresses
Stylish Maternity Dresses
Stylish maternity dresses are nowhere near as hard to come by today as they used to be. As such, there's no reason why you can't rock a gorgeous, on-trend dress to your baby shower. To do so, just remember to embrace trends while maintaining an appropriate aesthetic. From off-the-shoulder styles to statement sleeve designs, many fashion looks work perfectly for such an occasion.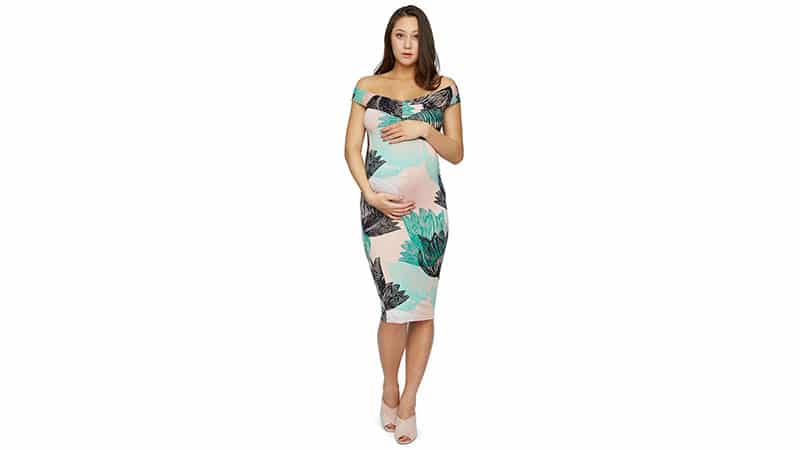 BEST BUYS
Cute Maternity Dresses
Your baby shower is the perfect time to wear a cute maternity dress. To do so, try selecting a lovely floral style or a design with ruffle details. Also, think about the cut of your dress. One with an empire waist, which sits just below the bust, will show off your baby bump in a sweet way.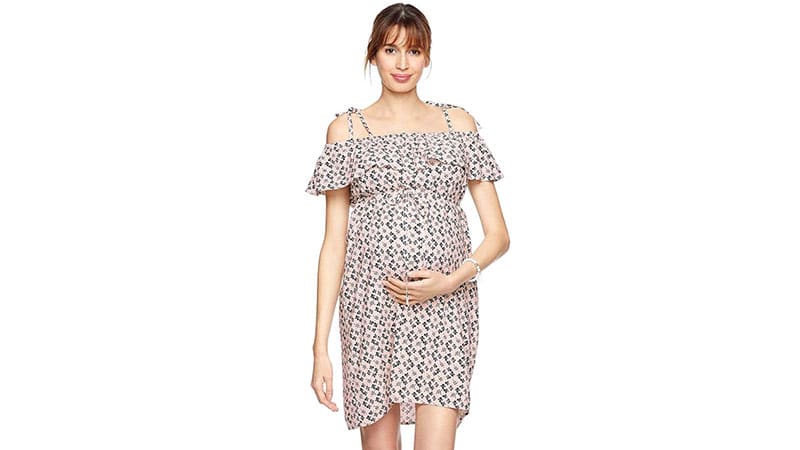 BEST BUYS
Plus Size Maternity Dresses
For curvy moms-to-be, there are some beautiful plus-size maternity dresses available. Maxi dresses with empire waistlines are particularly flattering and can look fantastic in block colors and prints. For those having trouble finding plus size maternity clothing, you can consider trying a general plus size dress with an elastic or tie waist to accommodate your growing bump.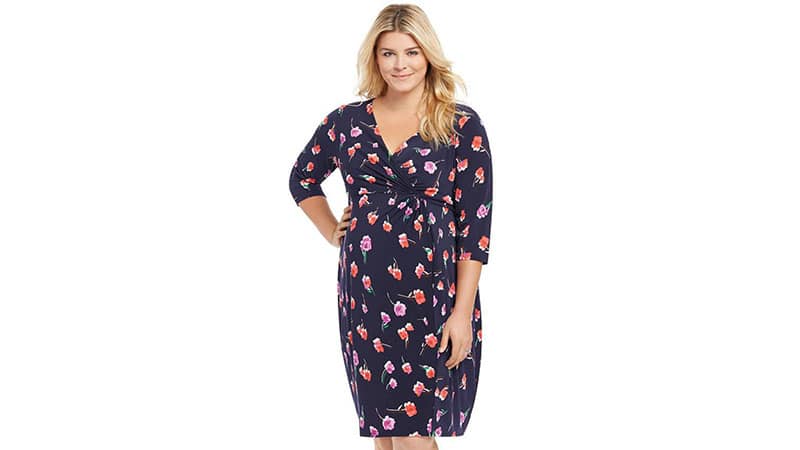 TOP BUYS
White Maternity Dresses
Thanks to their classic and pretty appearances, white maternity dresses make fantastic choices for moms-to-be at their baby showers. Best of all, there are many chic styles from which you can choose. Not sure which to pick? Try fitted styles for a sophisticated appearance or looser cuts for a cute look.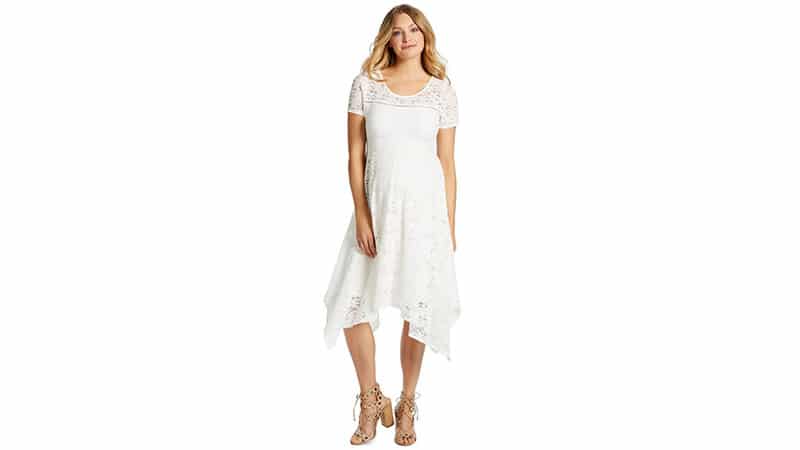 TOP BUYS
Pink Baby Shower Dress
Pink baby shower dresses are perfect for those welcoming a little girl into their life. To rock this lovely color, just choose between soft shades for a chic and feminine look or brighter hues for a fun and vibrant aesthetic.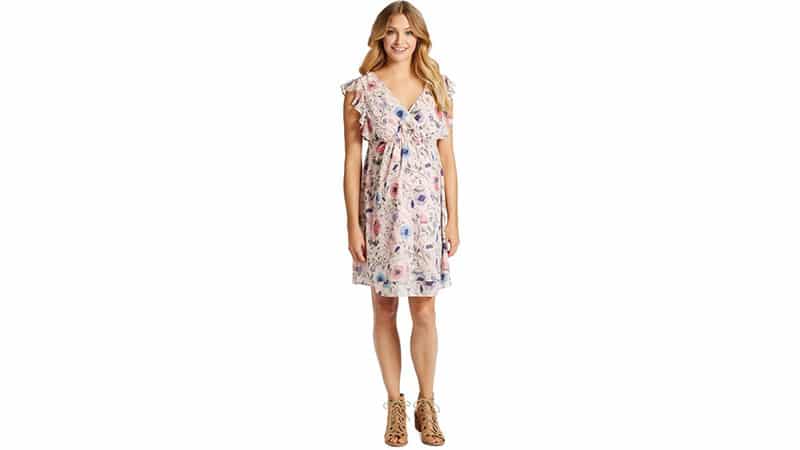 TOP BUYS
Red Baby Shower Dress
Who says moms-to-be have to wear soft colors? A red baby shower dress can make a seriously stylish choice for expectant mothers. The fiery shade is an unbeatable statement hue and perfect for those who want to feel extra special at their baby shower.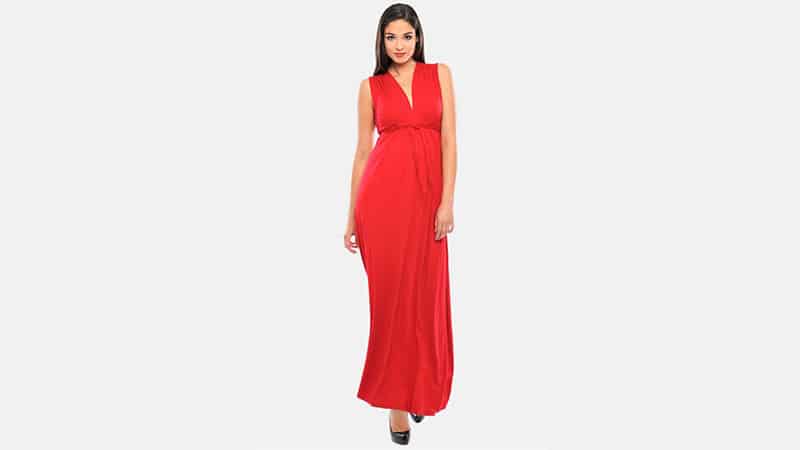 TOP BUYS
Blue Baby Shower Dress
Are you having a baby boy? Why not wear a blue baby shower dress to show off the new little man in your life? Wear baby blue for a classic look or try navy or cobalt for a more modern appearance.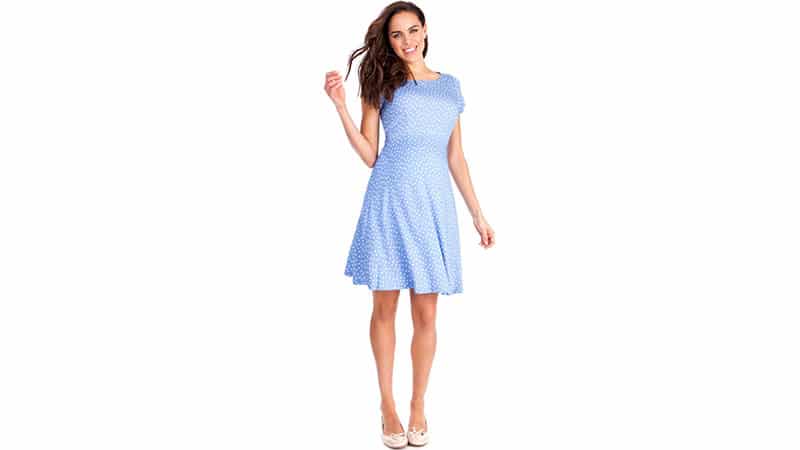 TOP BUYS
Gold Baby Shower Dress
All eyes are sure to be on you when you arrive wearing a gold baby shower dress. Perfect for decadent celebrations, a gold dress is glamorous and statement-making. You can also add sequins or embellishments for even more eye-catching drama.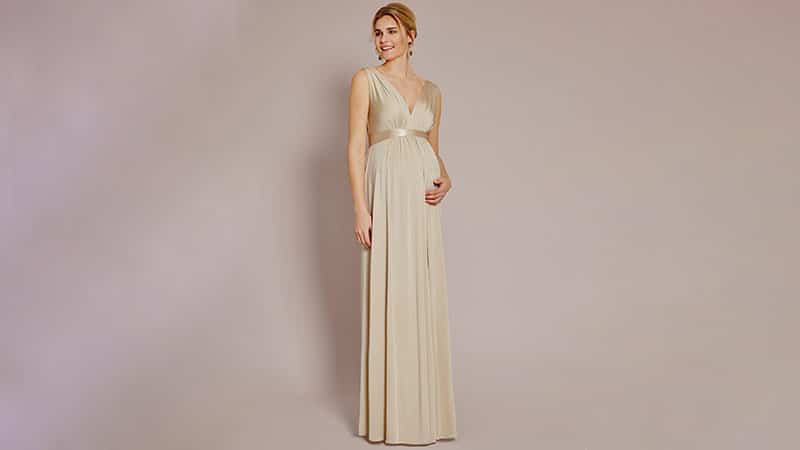 TOP BUYS
Winter and Fall Dresses for Baby Shower
If your baby shower is in winter or fall, it's important to dress appropriately for the season. Selecting a style with sleeves makes a particularly smart choice that will keep you warm while maintaining a polished aesthetic. Also, opting for thicker fabrics and a length that finishes at your knees is ideal. Don't forget about color, either. Subdued and dark block hues, such as navy, tend to be more suitable for cold weather than bright shades and vibrant prints.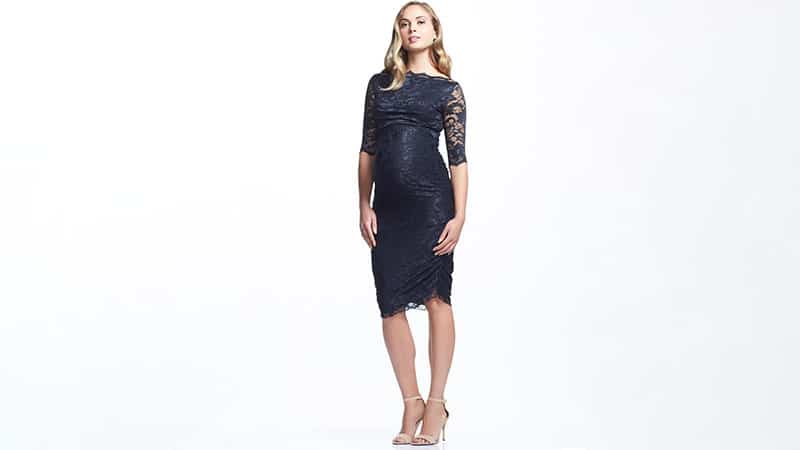 BEST BUYS
Maternity Baby Shower Dresses for Summer
Is your baby shower in summer? Don't panic. There are many fantastic maternity baby shower dresses around that can help you beat the heat in style. Lightweight designs with short sleeves are particularly ideal for keeping you cool. When it comes to aesthetics, select something that is light, bright and fun, such as a colorful floral design.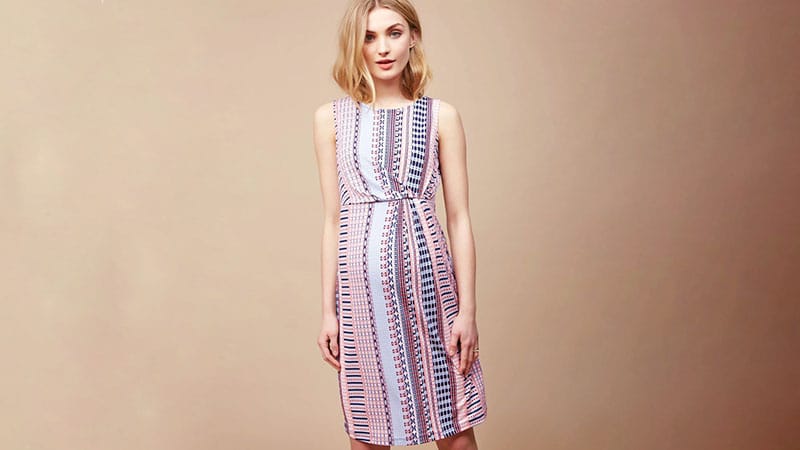 TOP BUYS
Lace Baby Shower Dress
Lace dresses project a lovely, romantic appearance that is perfect for a baby shower. To wear a lace baby shower dress, just select whether you want one covered with the material or accented in one area. Then, choose from a range of colors and styles, including chic bodycon designs and cute skater styles.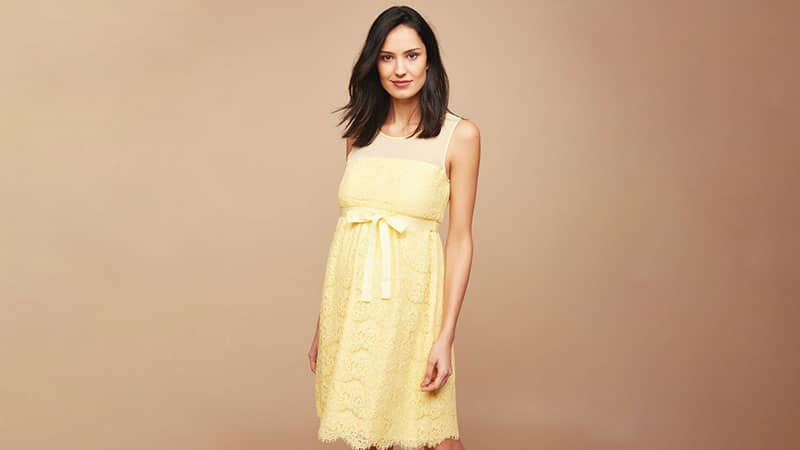 TOP BUYS
Long Maternity Dresses
Long maternity dresses can be fantastic for a baby shower. Not only do they appear elegant and chic, but they can also be incredibly comfortable. Just pick a flowing maxi style in a gorgeous shade or print to nail the look.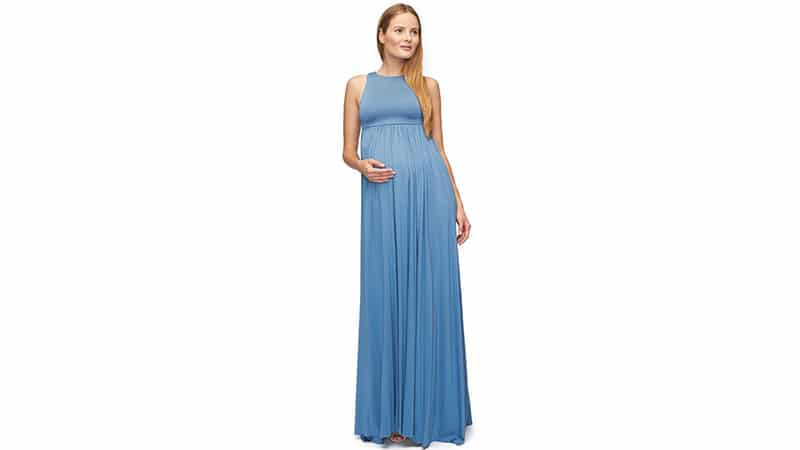 TOP BUYS
Short Baby Shower Dress
While many moms-to-be choose to wear a long dress for their baby shower, shorter styles can look just as gorgeous. However, as short dresses can easily appear casual, it's essential to select a statement style. Dresses, such as those in bold hues, with unique cuts or featuring embellishments, are ideal for the occasion.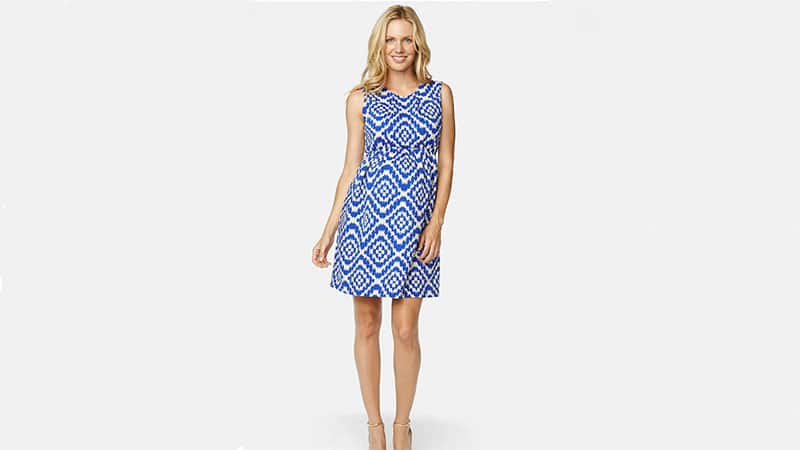 TOP BUYS
Baby Shower Dress Ideas for Guests
If you're after a baby shower dress to wear as a guest, you're in luck. There are countless gorgeous designs available for this special occasion. To nail your look, just stick to styles that are feminine in appearance, such as those in pastel hues, featuring floral prints or that are made of lace.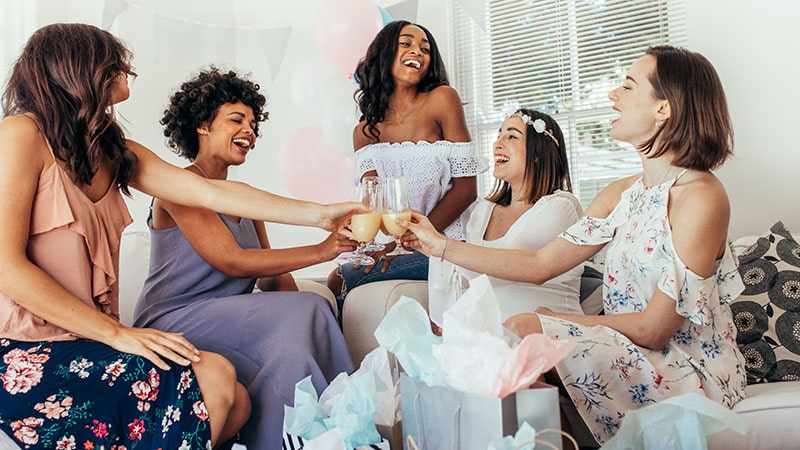 TOP BUYS
FAQs
What should I wear to my baby shower?
A baby shower is one of the most special days in a pregnant woman's journey into motherhood because it allows her to celebrate the life growing inside her with the women she loves. Depending on where the party will be held, you are not really restricted in terms of outfit choices, and picking something comfortable but cute is the way to go. Many women like to pick something that shows off their growing bump, such as an off-the-shoulder midi dress or a pastel-colored wrap dress. You can note the maternity styles and trends and determine from there what look is best for you. It is worth noting that this is an event where many photos are likely to be taken, and if you love your look, it will make looking back on the memory even more enjoyable.
Where can I buy a baby shower dress?
You can buy your baby shower dress from the maternity section in many different high-street stores or boutiques that specialize in mom and babywear. There is also the option to shop online.
When should you have a baby shower?
Most people wait before having their baby shower, opting to do it around six to eight months into their pregnancy. This gives the mom-to-be enough time to know the gender if she wishes to share that, and this can determine the color and theme of the baby shower. It is also a good time in the pregnancy as it is less risky after this point. Other factors to consider are the time of the year and the availability of guests.
SUBSCRIBE TO OUR NEWSLETTER
Subscribe to our mailing list and get interesting stuff and updates to your email inbox.