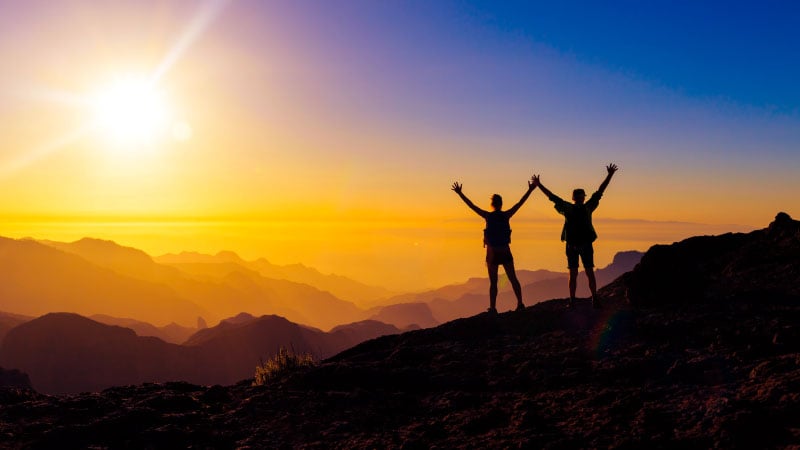 It's human nature to want to be the best you can be, both personally and professionally, and a good coach can assist with achieving this goal. They will help you in various ways, such as identifying strengths, weaknesses, and opportunities. Beyond that, they can also employ Neuro-linguistic Programming Language (NLP) and other methods to help you think differently, learn from the masters, and reach higher than you thought possible. You will receive guidance on systems development, goal and strategy setting, and change implementation. The benefits of coaching are enormous. You could see business growth, increase profits, get a clearer direction, reduced stress, inner peace, greater overall success, and improved happiness. Luckily, Australia has some of the best life and business coaches around, so check out our most trusted below.

1. Jarett Lefers of Clue-x
Is there is an area in your life in which you would like to experience change? You may be looking to create new results and experiences, achieving them faster and with ease. Jarett Lefers has been helping individuals, companies, and brands for over a decade, including the team here at The Trend Spotter, to achieve desired outcomes. His courses and coaching programs are specifically tailored to your needs. You will gain a competitive advantage, improve efficiency, reduce stress, enhance communication, get a clear vision, and greater all over performance. Learn more about what Clue-x has to offer by downloading a free book The Universal Approach: Three Revolutionary Ways to Get What You Want.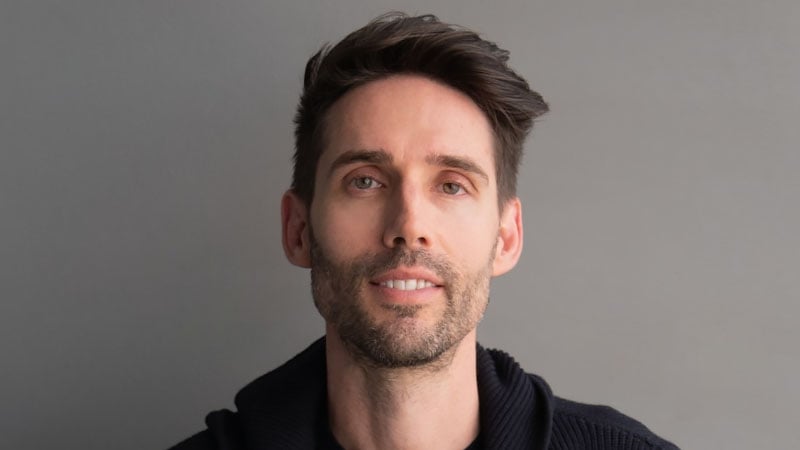 2. Kathleen Alexander of Clever Fox
Kathleen Alexander established Clever Fox in 2004 and has since helped countless individuals and businesses make meaningful and positive changes. The services provided include coaching for life, career, business, and stress management. She's a Master Practitioner in NLP, a psychological approach to understanding and modifying behaviours and thought processes to reach goals and achieve success. With her help, you'll be able to engage in high-level thinking, overcome obstacles, increase situational clarity, find fulfillment, and improve your outcomes on both personal and professional fronts. In conjunction with Clever Fox, Kathleen is launching Jobscaping. It's an online program to teach clients how to gain a competitive edge in a tough job market. You'll gain an advantage through developing self-marketing documents and going beyond just giving the 'right' answer in interviews. You can start your journey with a complimentary consultation.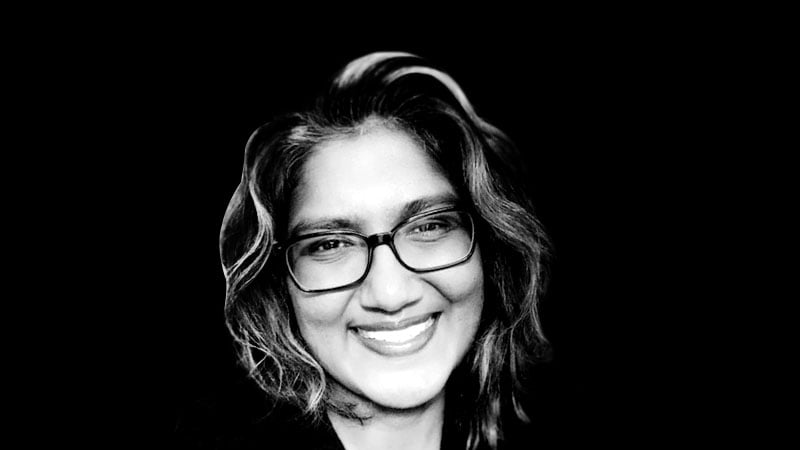 3. Carl Massy
It's good to have a plan, in both business and your personal life. However, if you need help making a plan, then Carl Massey is a perfect choice for a coach. Through his international coaching company, he's helped hundreds of people find happiness, health, and success. You can choose various ways to engage, including training and events such as the IGNITE YOUR INNER GREATNESS: A 30-Day Challenge or the LIFE MASTERCLASS. Alternatively, you can opt for one-on-0ne coaching power sessions. These are great for people transitioning through different stages of life, business owners seeking the next level, and other coaches. Among his achievements is authoring four books, which are also great resources for self-development. Check out The Guidebook to Happiness, The Guidebook to Optimum Health, The Guidebook to Authentic Success, and The Successful Mind. He also has an in-depth blog and podcast, which shares valuable and useful information.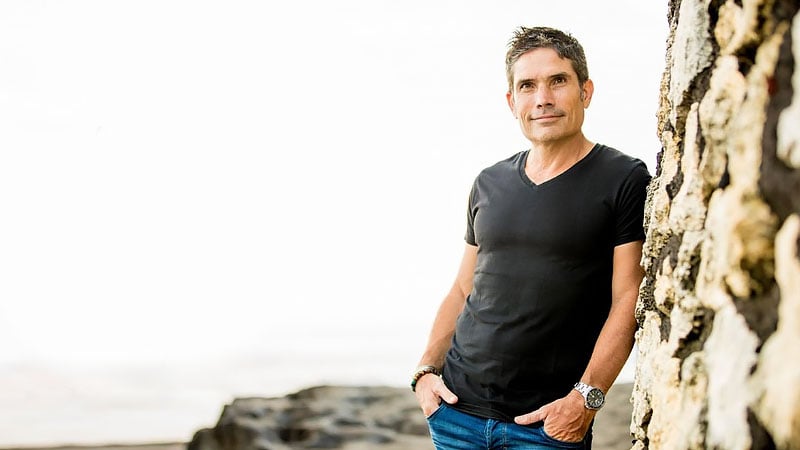 4. Adam Edwards
After years of contemplation, Adam Edwards took on a significant challenge and joined the Life Coach apprenticeship program under Carl Massy; an accredited professional with many titles, including ex-army major, NLP master, Reiki practitioner, and Olympic Game consultant. The two-year experience was one that pushed Adam to his limits yet ultimately proved successful as January 2019 saw him awarded with accreditation by Mr. Massy himself – enabling me to use this newfound knowledge set for the betterment of others seeking spiritual guidance or those struggling from trauma challenges.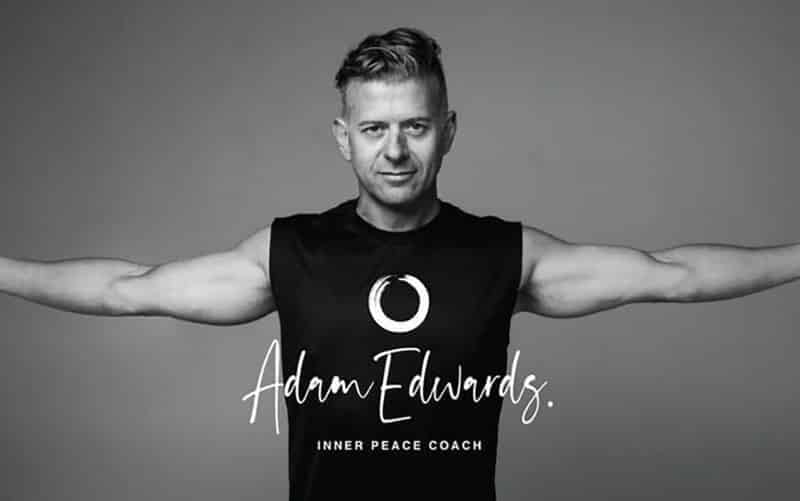 5. Professor Ian Snape of Frontline Mind
The training programs at Frontline Mind are developed to model elite adventurers, athletes, and working professionals' incredible resilience and performance. At the front and center of these programs is Professor Ian Snape. He has led polar research expeditions and neuro-coached the Australian Olympic taekwondo team during his illustrious career, and boasts a distinguished scientific research profile. He's also a member of The Coaching Space, a leading neuro-coaching organization. When it comes to your business, the training at Frontline Mind will give you organizational insights using SenseMaker® technology so you can make informed, positive change. The team also examines the elite individuals in your organization and maps their successes. Doing so makes it possible to replicate that talent, inspire change, and develop training plans. Plus, you can customize the program to best suit your business needs. Choose the scale of implementation, from online learning for everyone to one-on-one coaching.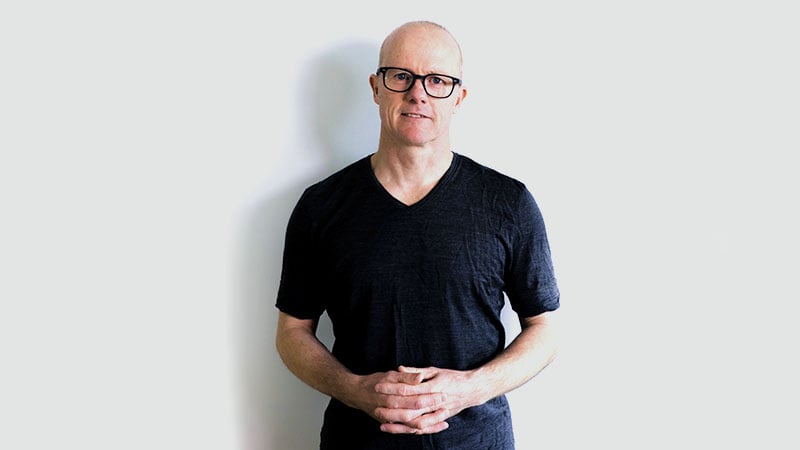 6. Jules Collingwood of Inspiritive
Jules Collingwood is one of the co-directors of Inspiritive, a company that provides both NLP training and coaching. They're a registered training organization for the nationally accredited Graduate Certificate in NLP. It's an ideal course for clients looking to advance their careers, become NLP coaches, or for leaders looking to integrate the concepts into their own businesses. When it comes to coaching, various focuses include developing compelling futures, enhancing creativity, neutralizing fears, and developing resilience. Each uses NLP concepts and modelling of exceptional performance to create measurable and lasting results. Jules herself has been studying NLP since 1986 and has trained with and been certified by NLP founder Dr. John Grinder. She is also a registered psychiatric nurse and has qualifications in Conflict Resolution and Training and Assessment Systems. As such, she's an excellent negotiator, executive coach, and corporate trainer.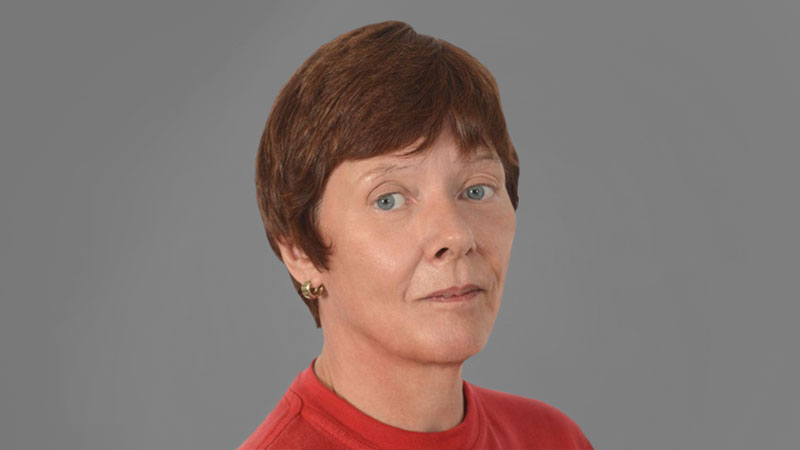 7. Nico DiMattina from Mind Body Soul'd
Take your life and business to another level with the services of Nico DiMattina of Mind Body Soul'd. His impressive resume includes time at leading American companies, including Google, Pandora, & Coinbase. Taking this experience and his passion for mind mastery, he now helps clients harness and unleash their full potential by reconnecting them with their inner power and amplifying each person's natural energy source. Services include corporate wellness facilitation, keynote presentations, peak performance coaching for men, meditation, and breathwork. Combined, these can improve emotional balance, align purpose, and unlock the mind's potential – creating excellent performance and workplace synergy. Techniques employed include yogic meditation, breathing practices, and Theta Healing, a meditation training designed by Vianna Stibal.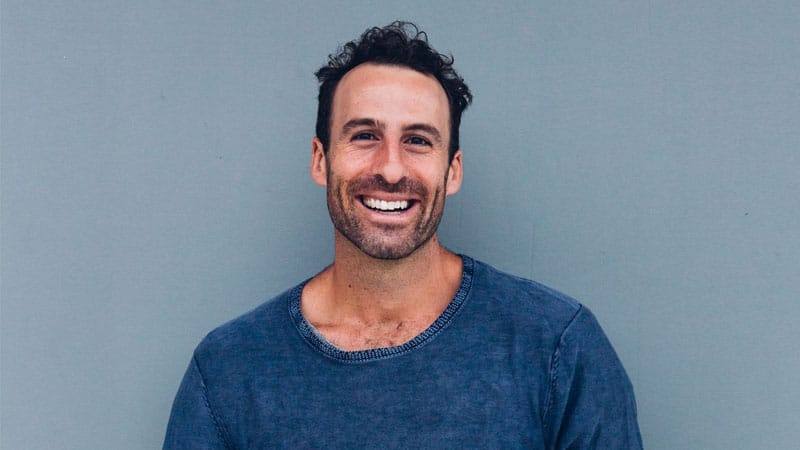 8. Chris Collingwood of Inspiritive
Another Inspiritive co-director, Chris Collingwood, is an NLP leader with over 20 years of experience coaching, consulting, and training. He's been studying NLP since 1979, and his qualifications outside of the Graduate Certificate in NLP include Psychology and Social Ecology. Chris also ran the first official New Code NLP course in Goa, India, in 2012. New Code NLP was also developed by the original creator Dr. John Grinder, a good friend of Chris', and applies learnings and corrections to the original ideas. All the training, consulting and coaching the team at Inspiritive provide works off the new model. With this, you can learn to control your thoughts, emotions, and behaviors; set and achieve goals; enhance communication; find fulfillment, and improve your health and wellbeing. Each coaching session is tailored to your unique needs and goals, following a comprehensive consultation.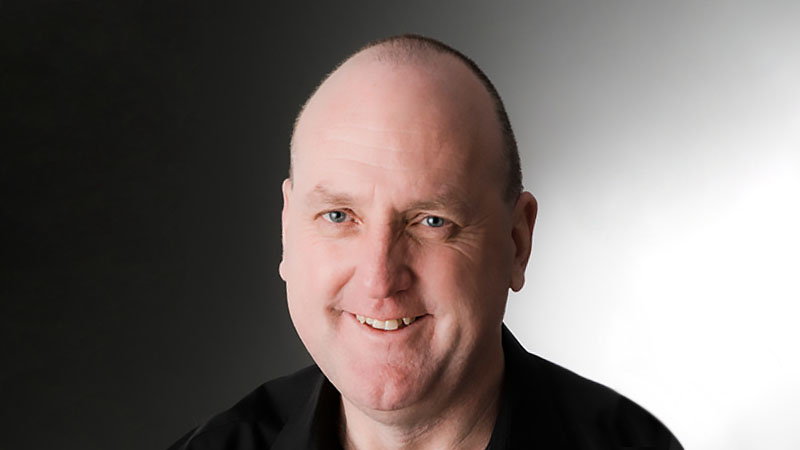 9. David Jenyns, Founder of systemHUB and Systemology
It's all about working smarter, not harder with David Jenyns. He founded SYSTEMology® and systemHUB™, both of which aim to get your business running like a well-oiled machine, removing you, the business owner, from the daily operations. That way, you can focus on other tasks and priorities. Processes and systems are critical infrastructure for running and scaling a company or a brand, yet are often neglected or completed by the wrong person. SYSTEMology® is a seven-step process that allows you to define, assign, extract, organize, integrate, scale, and optimize your business systems. It's then supported by the systemHUB™ cloud-based software that stores your systems, processes & checklists, keeping it simple, fun to use, easy to access, and well organized. David's programs are also supported by the book — SYSTEMology, a podcast — Business Processes Simplified, and a Youtube Channel. All of these provide excellent supplementary information, content, and lessons.
10. Dr. Jonathan Lubetzky
If you are an athlete looking for that extra edge, take a trip to see Dr. Jonathan Lubetzky. He's a chiropractor at the TMJ Therapy Centre in Victoria who specializes in athletic care. Chiropractic care is a form of alternative medicine that treats the musculoskeletal system. However, Dr. Jonathan takes a whole-body approach to health, using the Advanced Diagnostic and Personalized Treatment (ADAPT) approach to patient care. As such, he has a keen interest in neurology, dentistry, applied kinesiology, and nutritional biochemistry. This has allowed him to develop an in-depth understanding of the link between the body, brain, and jaw. The neurology of the jaw can directly impact your sleep, breathing, and posture. Knowing this helps him treat chronic pain in clients. It also gives athletes a competitive edge, letting you sleep, move, and breathe better.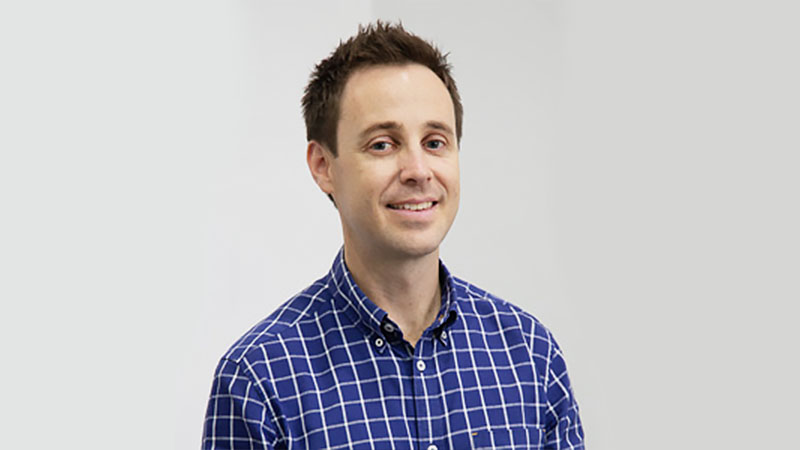 Business Coaches Australia FAQs
What does a business coach do?
A business coach can assist a business and will help you achieve your professional goals. They work together with the company's owner to clarify their vision and determine what is important in the organization and where they should focus their efforts and available resources. These individuals use their skills to transform the business from how it is currently to achieving its goals for the future. They should be able to provide personalized advice and solutions, deal with tough decisions, and ultimately create a successful company.
How much does a business coach cost?
The cost of a business coach depends mainly on the individual you are hiring and their experience. In general, you can expect to be charged per session, which could be around $100 to $1,000 for one hour. Other coaches may take a percentage of the revenue that they have helped you achieve. There is also the possibility to attend group coaching sessions, which will typically cost less but be more generalized advice, not specifically tailored to your individual needs. These are things you can discuss beforehand.
What is a certified business coach?
A certified business coach usually means that the individual is officially recognized as having specific qualifications. To become a certified business coach, you can obtain a business degree, work in your focus field, and continue to deliver successful results to achieve an excellent reputation. You can also take part in business coaching certification programs.
Is a life coach worth it?
A life coach and a business coach differ slightly; a business coach focuses on the business's professional aspects, while the life coach will work with you on a more personal level. Depending on the goals you want to achieve, hiring either of these individuals can be worth it. They can create specific strategies to help you become accountable and more engaged and improve your relationship and career. Various studies have shown that individuals who work with life coaches have found the experience to be rewarding.
Alex Linde is a creative writer holding a Bachelor's Degree in Journalism. She has an extensive travel and lifestyle writing background of over nine years. She loves writing about all subjects but specifically loves covering beauty, travel, fitness, fashion, and health-related subject.
SUBSCRIBE TO OUR NEWSLETTER
Subscribe to our mailing list and get interesting stuff and updates to your email inbox.